It was only after I gained admission into the University of Surrey in the United Kingdom in September 2016, that my tryst with travel began. Although I cannot deny the homesickness I felt in my first few weeks in a new country (in fact a new continent), I certainly appreciate the warmth I felt in the arms of every new lane I embraced. It is when I took to travelling. During the spring of 2016, I planned my first visit across Europe. From then on, there was no looking back. Europe became my new home. I felt I no longer missed the place I came from. India.
But I was quite wrong. Only when you are least expecting it, what you leave behind, will mysteriously remind you of the mutual connection. Even though I had travelled extensively across six European countries and soaked in their culture, I only craved for all the temples, the mountain passes, the monasteries and the desserts that I hadn't visited in my own land. Consequently, the frustration sent me off on this quest to discover anything even remotely Asian and making it a point to visit these destinations in Europe. Not only did I learn to create a travel experience of my choice, but I had the pleasure to visit this beautiful monastery which was just half an hour from my university. The Wat Buddhapadipa Monastery.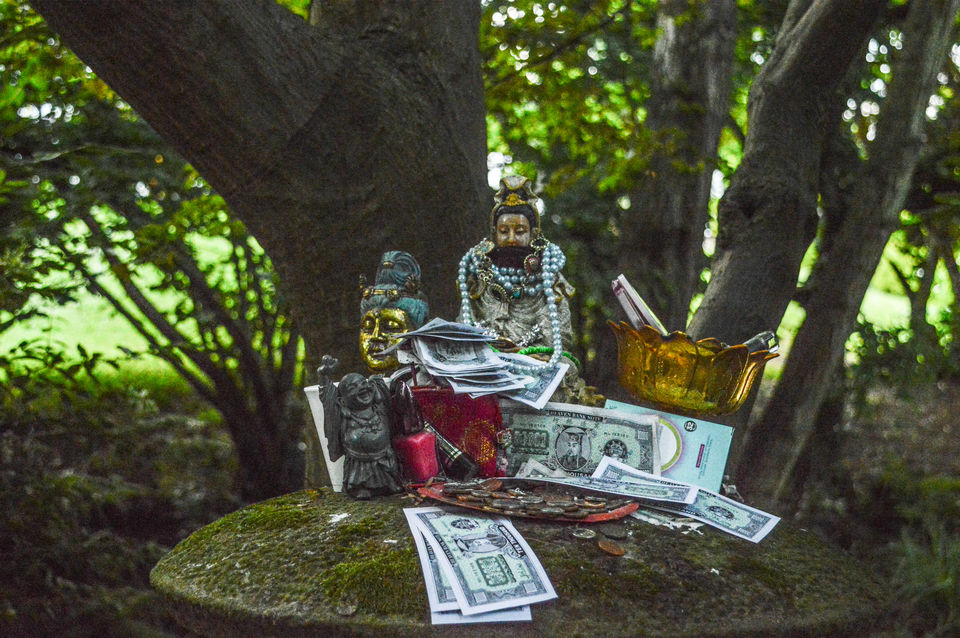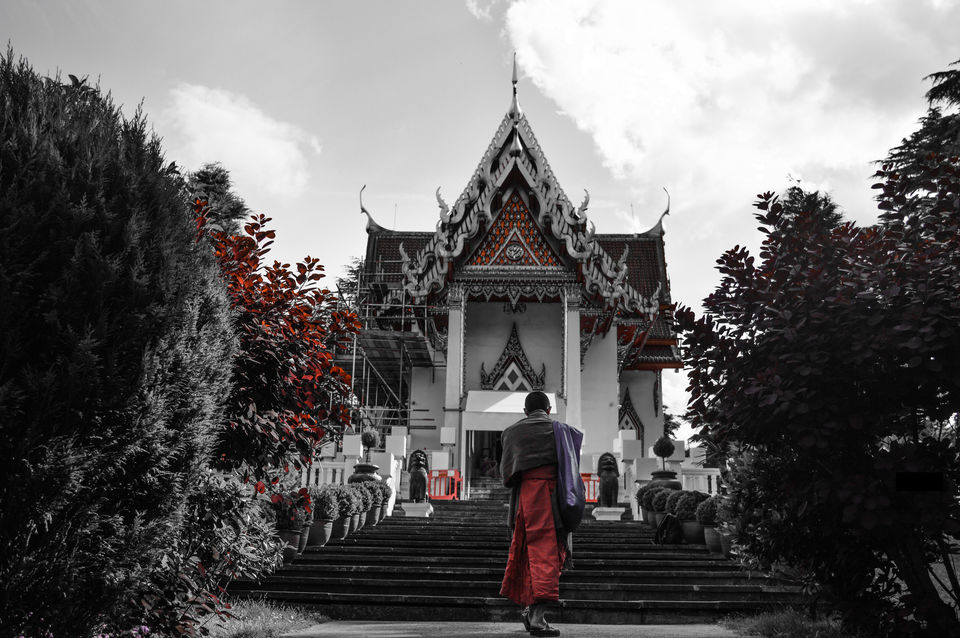 A day at the monastery was a perfect blend of the Thai culture and their faith. They practiced Buddhism, obviously. Their religious vows and customs reflected in the way the many visiting Siamese (the Thais) knelt in front of the elderly monks (or priests). Together, they sincerely offered their prayers to the calm statue of Lord Buddha, inside the hall at the entrance. It was most interesting to witness the quite contemporarily dressed Thai upholding the age-old staunch beliefs in religion.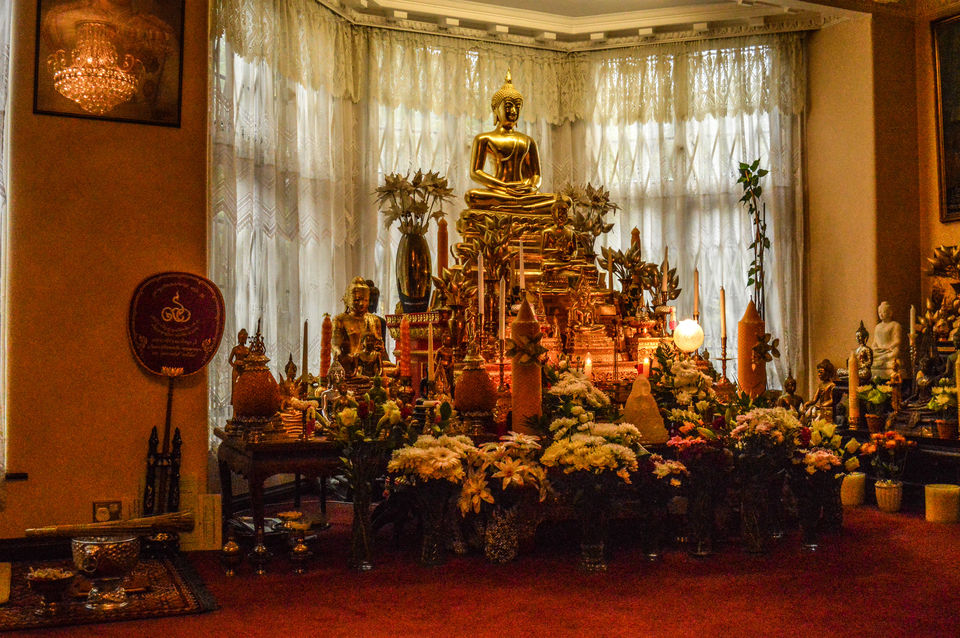 After spending a good twenty minutes, I headed outside to the main meditation hall, which housed an even larger statue. The beautiful mural paintings that covered the walls were painted by Thai-British artists. Starting right from Lord Buddha's birth at Lumbini, until he attained nirvana (or salvation) under the Boddhi tree in Bodhgaya, these paintings spoke of all events in his life.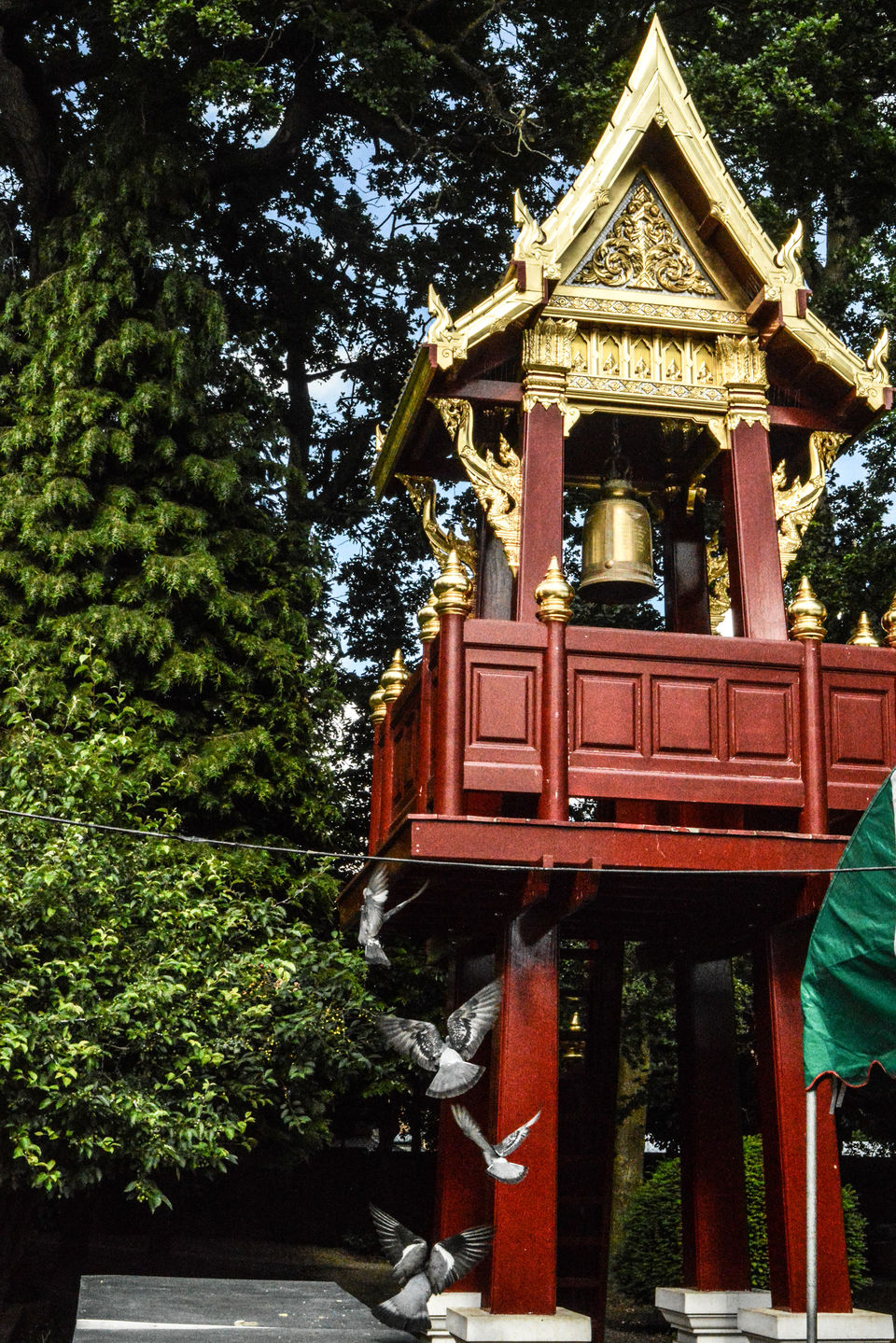 I was wrong in believing that the prayer halls alone were most significant in the temple. Just as I headed out the back door of the meditation hall, a path led right into some wooded land. A stroll through the expanse enlightened me about some more distinct practices of the religion.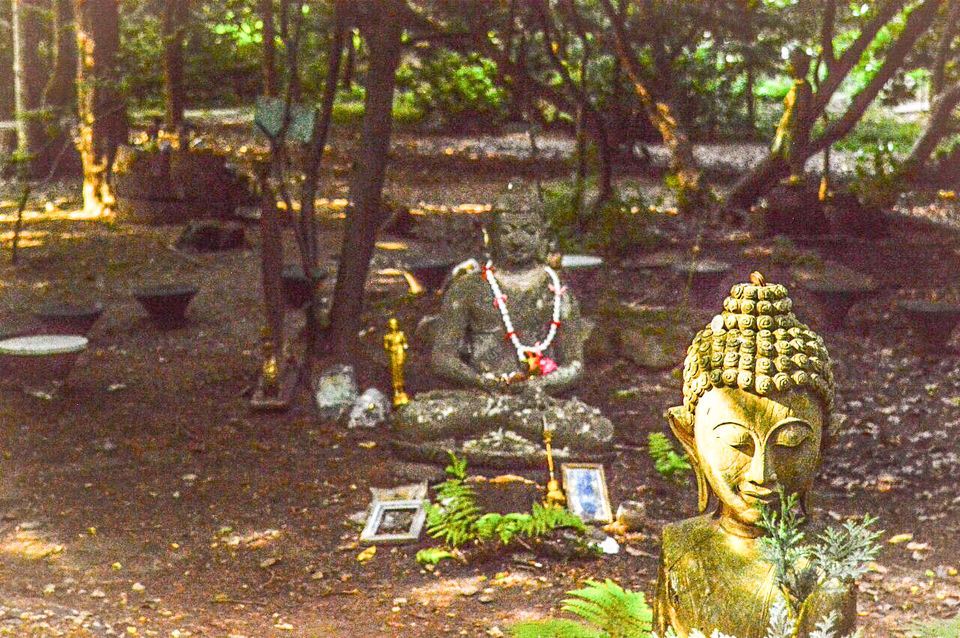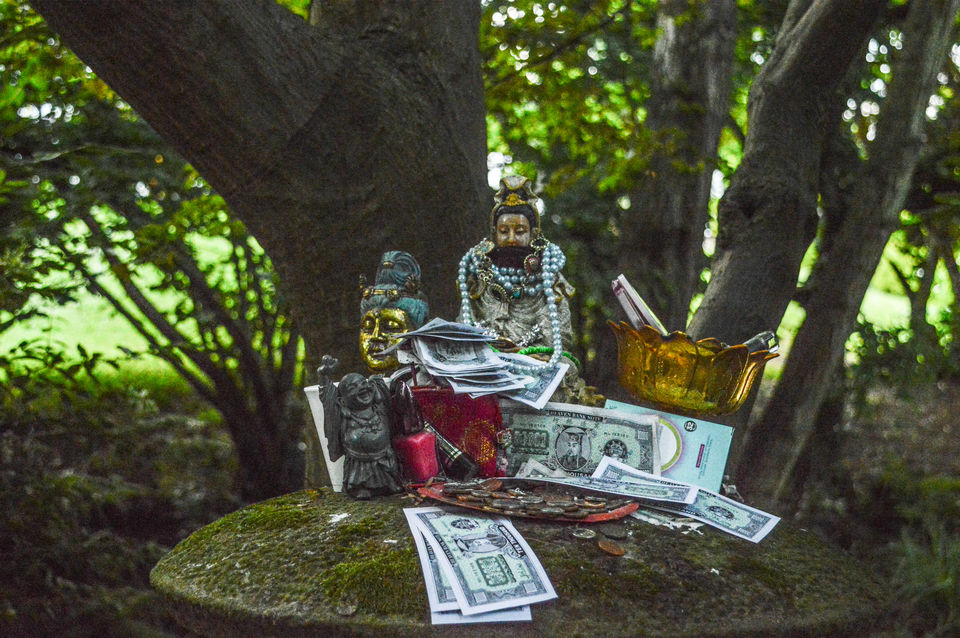 A visit to the monastery was very rejuvenating. And as the road from the Wat Buddhapadipa temple wound its way up and down the hill, it was the twenty minute walk back to the Wimbledon train station that reminded me, I was no longer in Thailand. The high-rise buildings in London exported me back to England.