Bodhgaya, pilgrimage place in Gaya district of Bihar for Buddhists where air is filled with enchanting of Buddham Sharanam Gacchami, houses UNESCO World Heritage Site, Mahabodhi Temple, one of important place of Buddhist Circuit(route that follows in the footsteps of Lord Buddha in India) It was just a sudden plan while doing routine work and believe me i just booked train ticket in the afternoon of same day with heavy waiting but luckily got confirmed and went there for a day excursion.
Expenses
I went solo so approximate cost comes to Rs2000/- as my total expense includes only transportation and food with no stay. Cost can vary on mode of transport, distance, accomodation, peak time(Buddha Purnima). As i am solo traveller so prefer public transport wherever I could.
Excursion time
One day is enough if your are not staying. I boarded Doon express(13009) from Asn station at 12:16am and reached Gaya station at 4:18am. Then I did breakfast on station and started my trip at 5:30am.
How to reach
By Air:Nearest airport is Gaya which is 12km from Bodhgaya.
By Rail:Nearest Railway station is Gaya Junction which is 17km from Bodhgaya.
By road:Frequent cabs and auto rickshaws(shared as well as reserved) run on this route from Gaya junction to Bodhgaya. I looked for a shared auto, charged me Rs 30/- from Gaya junction to Bodhgaya(precisely Mahabodhi temple) for 20-30min travel.
Top Places
1.Mahabodhi temple(Main temple)
2.Tibetan temple
3.Jay Sri Mahabodhi temple
4.Shechen temple
5.Chinese temple
6.Museum
7.Bangladesh Temple
8.Royal Bhutan temple
9.Japan temple(Nipponji)
10.Great Buddha statue
11.Karma temple
12.All India Bhikku Sangh
13.Daijokyo Buddhist temple
14.Burmese vihar
15.Sujata Kheer offering temple
Exploring Places
Mahabodhi Temple,UNESCO World Heritage site, Buddha's actual enlightenment place. Some glimpse into interesting religious facts of temple:
#Animesh Lochana chaitya shrine, from this place Buddha looked at Bodhi tree continuously without even blinking during 2nd week of meditation.
#Bodhi tree(5th generation), under this tree,Buddha meditated and attained enlightenment
#Muchalinda lake, it is believed that during 6th week of Buddha's meditation, a huge storm broke out then snake king(Muchalinda) protect him from his hood.
#Rajayatana(kind of forest tree), after enlightenment Lord Buddha spent his 7th week here in meditation.Two merchants- Tapussa and Bhallika offered rice cake and honey to the lord.
#Cankamana at this place Buddha practiced walking meditation and spots where he walked and footsteps carved into lotuses surrounding temple.
Do not miss above spots inside temple premises.
Tips:Mobile,power bank,Ear phones, Charger, Laptop, food items are not allowed inside temple premises(they provide locker free of cost to deposit all this). Camera, both still and video allowed inside premises with charges 100/- and 300/- respectively.
Shechen temple,stupa dedicated to Tibetan lama Dilgo Khyentse Rinpoche and containing bone fragments of the Buddha.
Chinese temple, It houses 200years old Buddha statue which was brought from China and erected as sacred shrine.Temple boosts of three golden Buddha statues.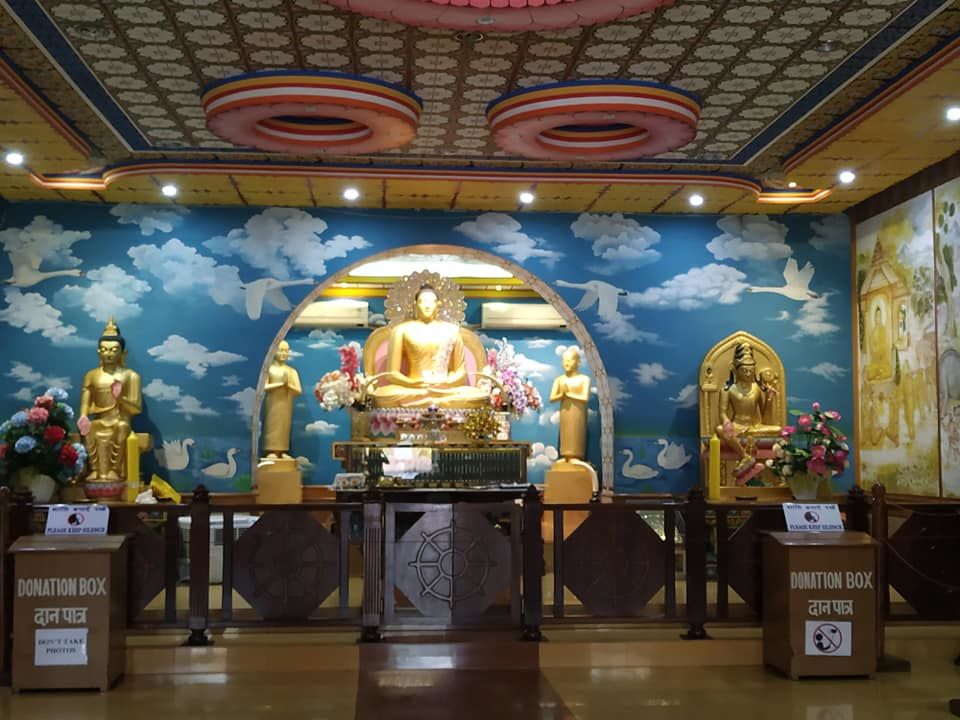 Japanese temple, boasting of intricate wooden carvings, this temple is known for its unique and exquisite Japanese architecture.
Great Buddha statue,25m high statue in meditation pose seated on a lotus bordered by 10 smaller sculptures of Buddha's disciple in the passageway possibly the largest Buddha statue in India as known. It took 7years to complete with the help of 12000 masons.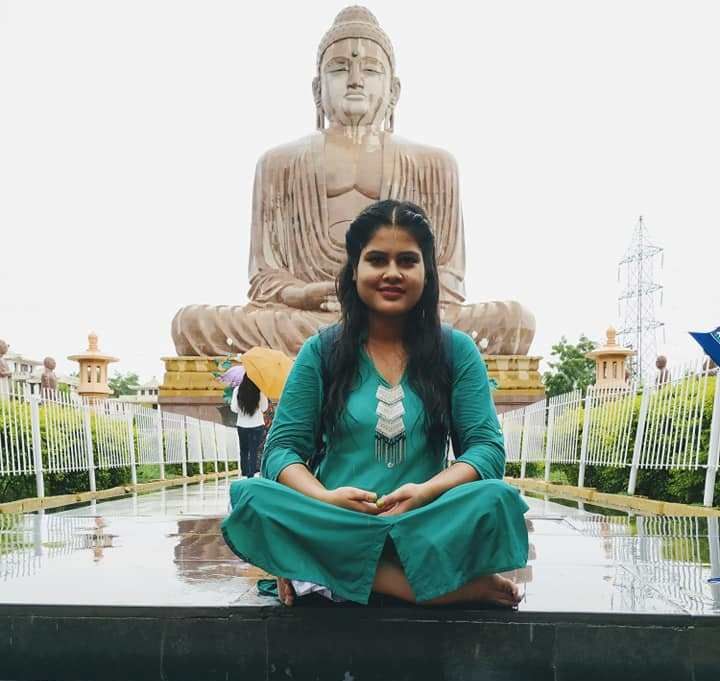 Karma temple,temple wall is finely depicted with the paintings of event of Buddha's life.These paintings preach unique mixed view in the sense that the theme is Indian, style is Tibetan and painter has given western influence with brush work.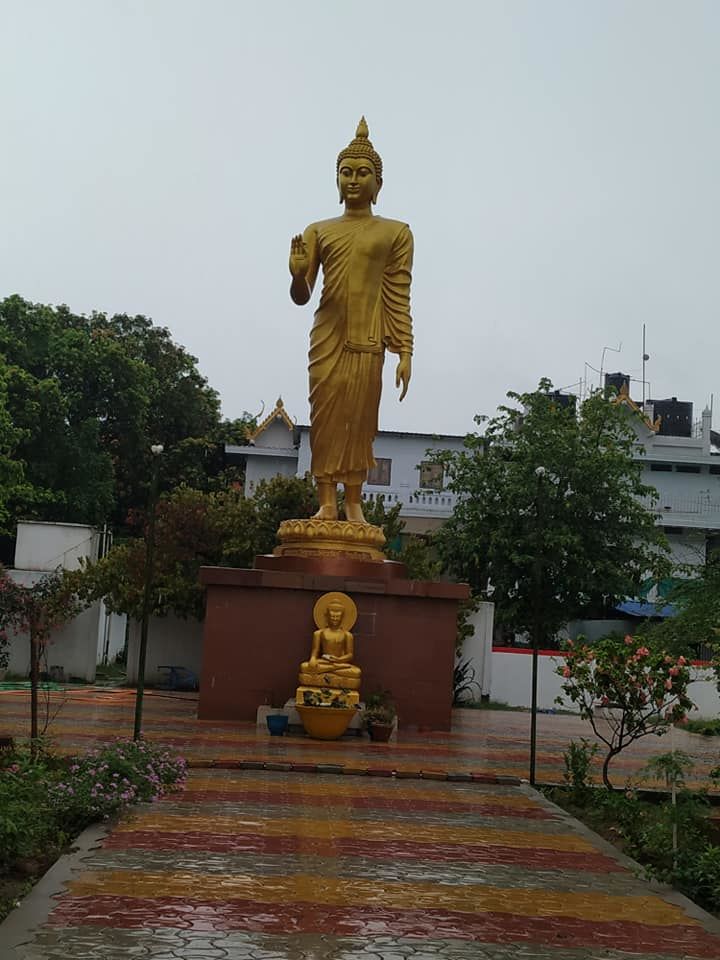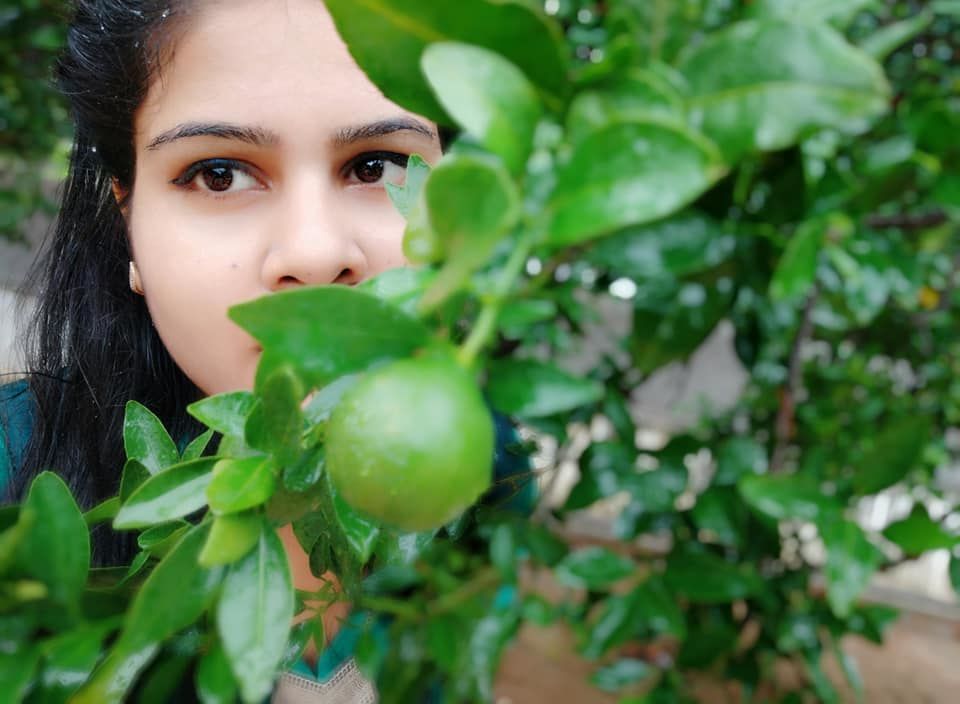 Sujata kuti, built in memory of Sujata( the tribal woman who offered kheer to a starving Gautam Buddha), this kuti is a stupa that stands as a tribute to the woman's generosity.
Hopping expenses
All above mentioned temples are nearby to Mahabodhi temple in a cluster of 2-3km apprx except Sujata kuti which can be covered either by walk or e-rickshaw which charges nominal amount of Rs100-150/-
Sujata kuti is far from Mahabodhi temple, 5km passing through deserted and village area of Bakraur.
Local Market
There are lots of shops nearby temple selling souvenir such as Mahabodhi temple replica, miniature Buddha, Buddhist singing bowl when strikes with stick sets bowl into motion and produces OM sound, Tibetan prayer wheel replica etc.They asked for double or triple price so one should deal smartly.
Suggestions
Avoid travelling in dark as Bodhgaya to Gaya route is deserted.
Wear slip ons as one need to remove footwear frequently inside every temple.