You would be blessed and glad to be here, you would prefer meditation rather than prayer under a blissful shade of the Mahabodhi Tree. This spiritual travel destination Bodhgaya has boosted the tourism with a special kind of religious enthusiasm & bolstered the teachings of the Great Buddha.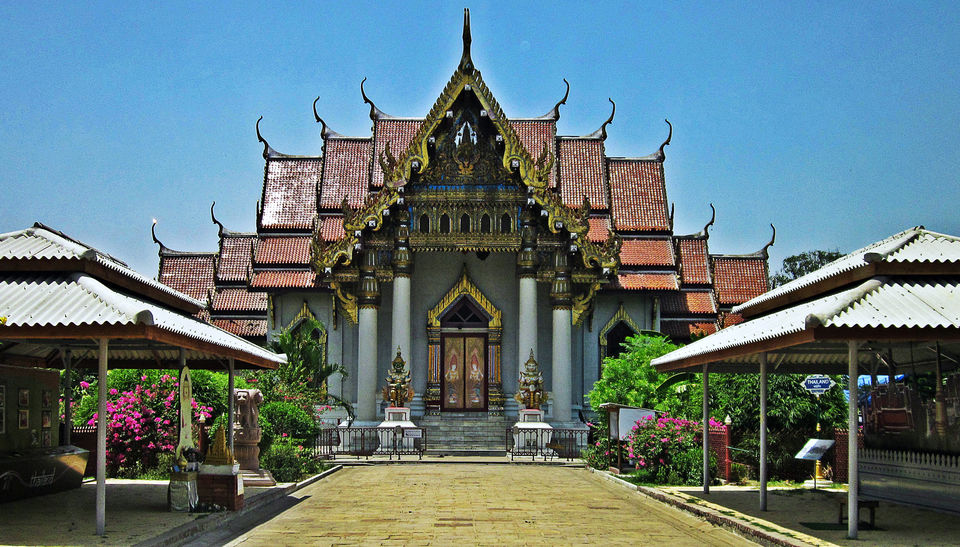 This was one of my most memorable trips ever. This might be a perfect destination to create memories with your parents. Let your parents romanticize with the historic extravagance of this amazing place.
A Glimpse of Buddhism –
Buddhism is a religion practiced by around 9 to 10% of the world's total population. India is extremely characterized by a diversity of religious beliefs & practices. When we talk about Buddhism, there are four main pilgrimage sites related to the life of the Gautam Buddha - Kushinagar (Uttar Pradesh, India), Lumbini (Rupandehi, Nepal), Sarnath (Uttar Pradesh, India) and Bodhgaya (Bihar, India).
Bodhgaya is a place where the Gautam Buddha is said to have attained enlightenment. If you love & believe the doctrines of the Buddha, you would love to meditate in the Mahabodhi Temple complex for sure.
How to Reach –
If you have a car, you should go by road only via Allahabad on NH19. You can take a bath in Triveni Sangam & add a real feather in your cap. This decision will surely enrich the religious tour. Journey by train is more convenient as it takes less than 12 hours to reach there and about 10 trains are available. The route is busy so you should get your reservation done at least 30 days before.
We started from Lucknow, aka The City of Nawabs & reached Gaya Junction, the nearest railway station to Bodhgaya after a twelve-hour journey by train. Without any delay, we took an auto-rickshaw to Bodhgaya that is around 17 km away. You can find a number of transport facilities to go Bodhgaya from Gaya Junction.
Where to Stay –
As you get into nearby the main complex, you will find a series of hotels to stay. They charge a starting amount of Rs.500 for basic rooms. We stayed in Rama Guest House because of less price. Most of the tourist sites are situated within 1 to 1.5 km. In case, if you are coming from a long distance, just check into a hotel and take some rest. In the evening, you must go the Mahabodhi Temple first & I suggest you visit the same temple in the morning again so you can see a good number of monks meditating inside, be a part of that meditation in a pleasant environment & marked your august presence in front of Buddha.
Eat at Fujia Green –
If you are looking for fresh food at a different table, Fujia Green Restaurant is the place for you. The restaurant serves good portions of food for a reasonable price. You cannot imagine the inner uniqueness from the outside of this tent-styled restaurant but if you taste something here, you will surely discuss this place later to your friends.
Pilgrimage Sites in Bodhgaya –
Seriously, there is no need to take any vehicle to explore most of the things in Bodhgaya because all the temples & monasteries are easy to find & within 10 – 15 minutes walking distance from the Mahabodhi Temple Complex. Two days are enough to feel an inner religious zeal for this riveting place. Here is a list of major sites you need to visit –
It is not just a temple while a temple complex having a most sacred tree - Bodhi Tree where Lord Buddha attained enlightenment. The beautifully designed complex includes a small pond named 'Muchalinda Lake'.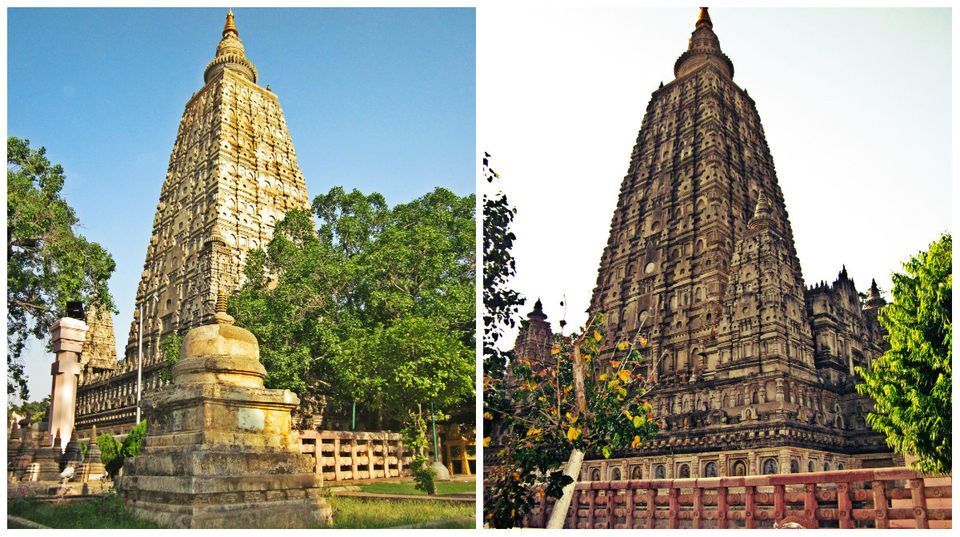 This 80-foot breathtaking statue is one of the main attractions in Bodhgaya, bordered by 10 small sculptures of Buddha's disciples. The Great Buddha statue is an amazing piece of art to mark as a symbol of peace & happiness.

A short walk ahead leads to the Cambodian Temple, a colorful & extremely artistic architecture.
You will see a golden-coloured Stupa & beautifully sketched paintings inside the monastery, build by a Chinese Buddhist monk 'Shechen Rinpoche'.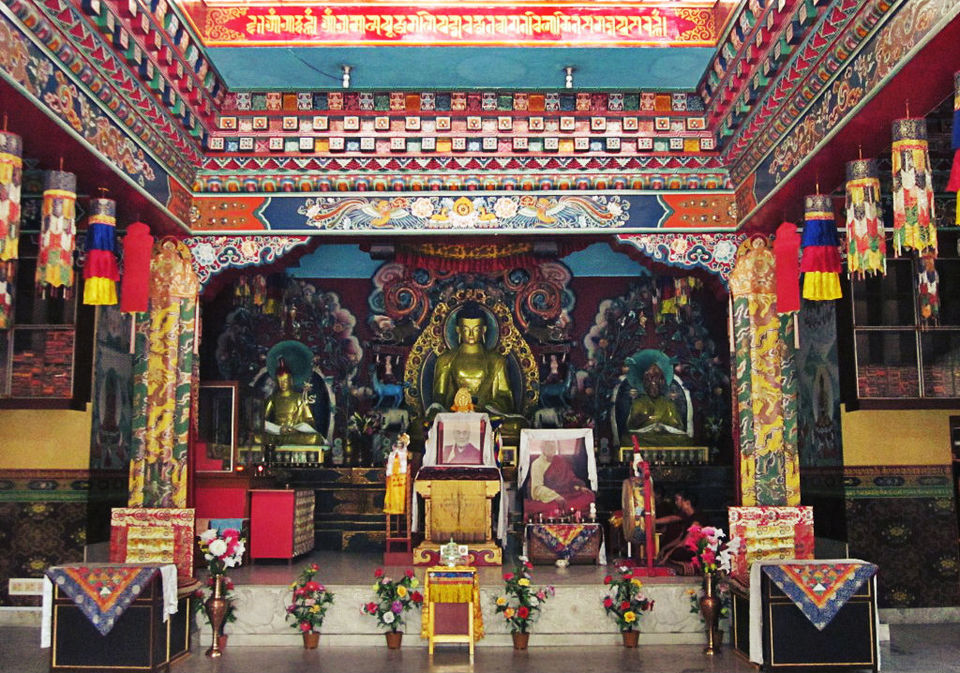 This temple is very unique and a must-visit site in India. Beautiful paintings & carvings are in typical Thai style.
This temple is just a few meters away from Cambodian Temple. The temple is one of the Tibetan monasteries in Bodhgaya, situated just beside of Daijokyo Buddhist Temple.
You will see a big 'Dhammachakra Wheel' & a golden-coloured Buddha statue is enshrined in the premises.
This Vien Giac Institute is enriched by Vietnamese architecture & tradition.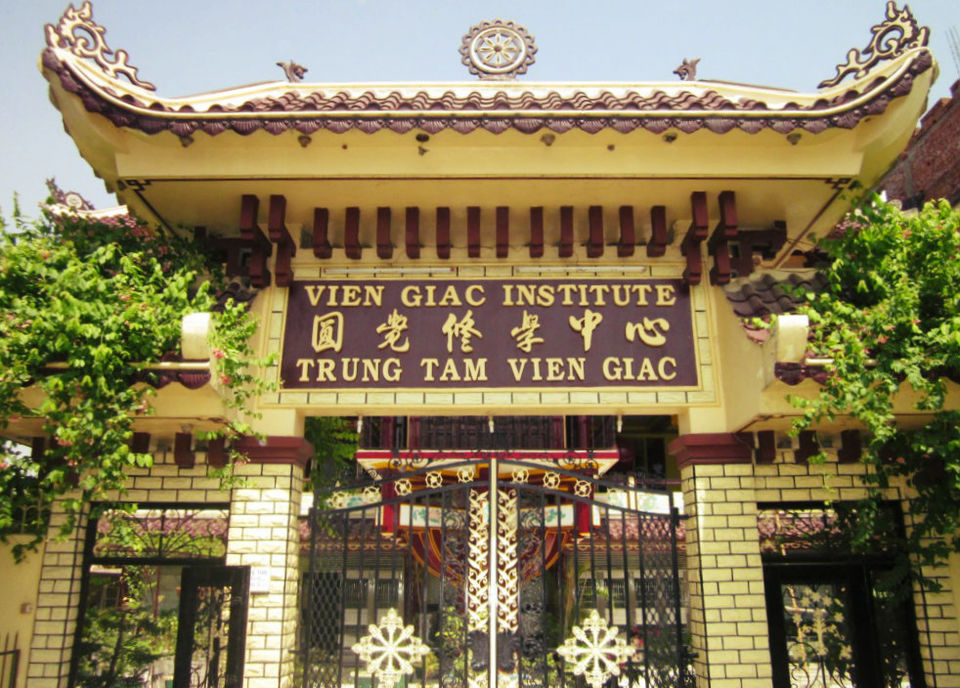 The entrance of this Vietnam Temple is very attractive.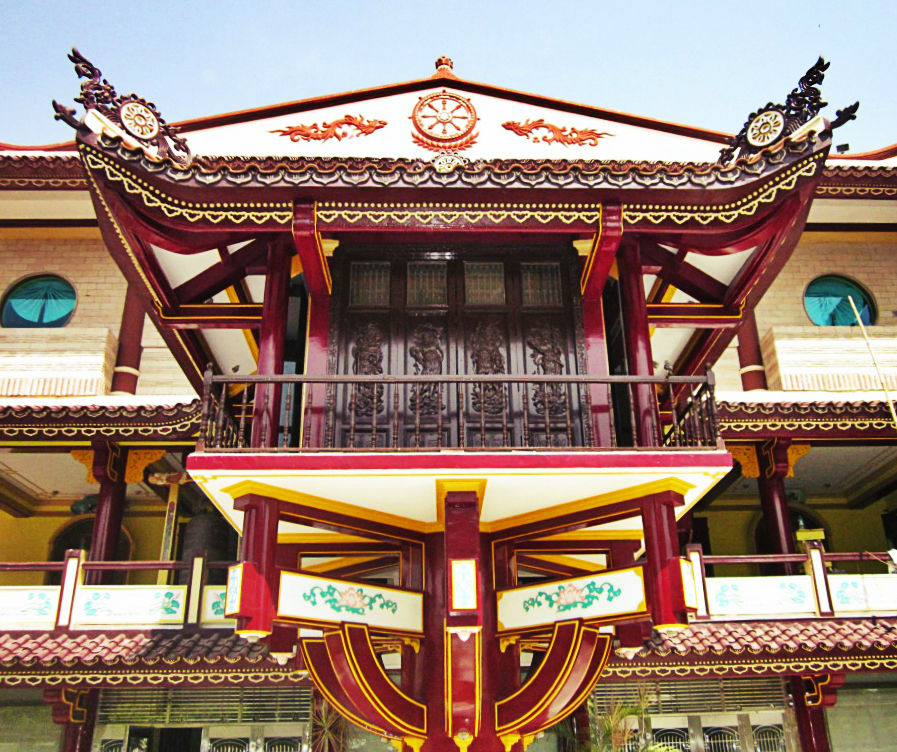 This FGS Institute of Buddhist Studies is a peaceful place to visit nearby.
Within 15 minutes of walking distance, a meditation center is situated with the aim of practicing meditation with a religious fervor. It would be nice if you capture some memories of this site also.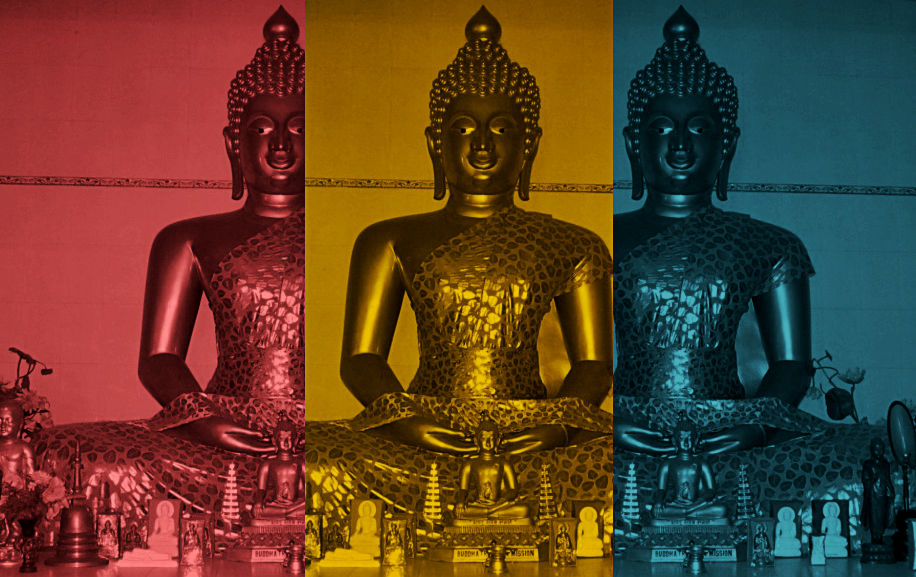 Like other religious sites in India, overcharging by retailers & price determination depends on the tourist & from where that tourist comes. Being an Indian, we know this shrewdness but I recommend the foreigners that be ready to drive a hard bargain while traveling to Bodhgaya.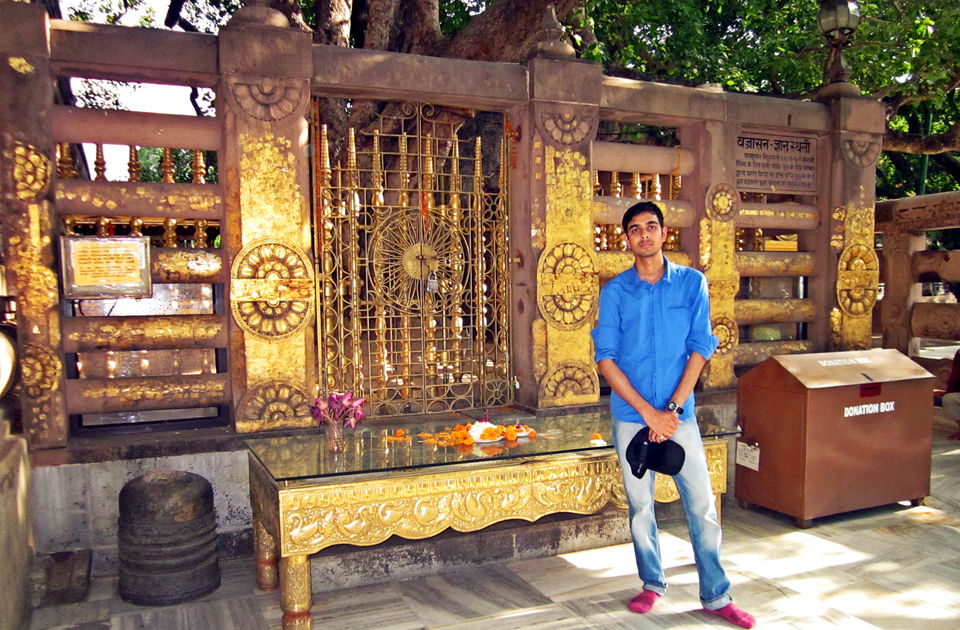 If you do a quick research on Bihar, you may find some negative things about the state as well as the Biharis but you would undoubtedly find a gamut of reasons to explore it heartily, Bodhgaya must be one of the top reasons to include Bihar in your travel diaries.