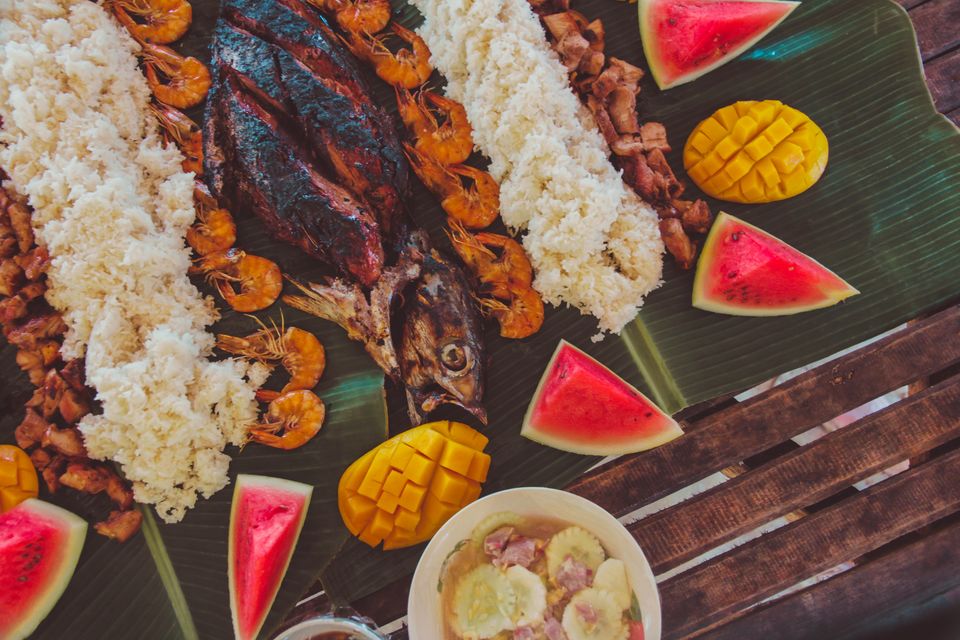 The Philippines have drawn visitors to its islands each year - the blue waters, the lush green landscape, welcoming locals and most importantly the food! Whether you've visited the islands or not, Filipino cuisine is a great option if you love exploring new flavours.
Getting to know Filipino cuisine
The food cooked in the Philippines is known for its rich flavour. Generally heavy in meats, the dishes feature pork, chicken, fish and beef delicacies which extract flavours from every part of the animal, resulting in a memorable plate of food.
Celebrated as 'the next big thing' in the culinary world, Filipino cuisine has some must-try options. Adobo is a stewed meat preparation which uses soy sauce, bay leaves and vinegar among other ingredients to bring you the flavours of the archipelago to your plate.
Sisig and Filipino breakfast are some of the other famous options which take your palate on a tour of the islands surrounded by aquamarine waters through the melt-in-your-mouth pork accompaniments. Each dish has a mix of spices and broths which leave you wanting more without having to step outside your comfort zone too much.
Experiencing authentic Filipino preparations
If there ever was a bowl of food that could transport you to the gorgeous islands, it's the lovely dishes prepared at Cucina de Maria in Bengaluru! This talented lady made her way to India carrying her Filipino heritage along with her, and we are glad she did!
Originally from Cagayan de Oro City, Philippines, she moved to India after marrying her husband who hails from Kerala. Armed with her cooking skills which her mother gifted to her, and finding herself in need to reconnect with her Filipino culture, she began cooking up a storm in the kitchen!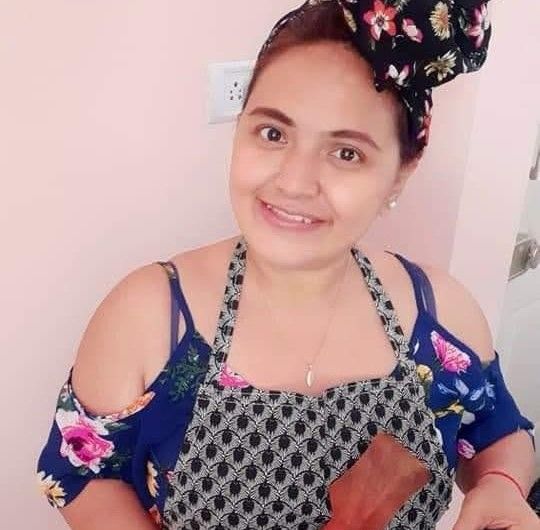 Maria who supplies an array of options through online bookings. Each week, this friendly chef, serves up dishes like Filipino style pork barbeque, Adobo, Pork sisig and Ube Halaya - a purple yam-based desert that has an almost custard like texture and a light sweetness.
Maria's dishes are perfect for a large family or group. She supplies the food by the kilo so you can experience the hospitality and love of the island through Maria's cooking in generous portions. The food can be eaten as a main or as a side to your Indian meals, often complimenting rice and other staples used in Indian cuisine.
Order before Thursday each week via Whatsapp or via the Instagram page so you can have your food home delivered on a day of your choice. Maria keeps your dishes prepared and packed in neat boxes. You can have Dunzo or Swiggy deliver your food from her home address (Happy Square, Bengaluru).
Maria's Filipino delicacies are priced at about INR 300/ plate or about INR 1000 per kilogram of food. With the menu being updated each week, watch out for new additions before you form a liking to some of her crowd-pleasers!
What I recommend you try
Ease into the cuisine with some of these options which help you get familiar with the cuisine and its meat. Maria offers chicken options to most dishes so you can always stick to what you're comfortable with, without missing out on the flavours. If you're not sure what you want to order, just text Maria and she will be happy to suggest dishes based on your food preferences. Her generous and kind nature makes you fall in love with Filipino cuisine and its culture a little more!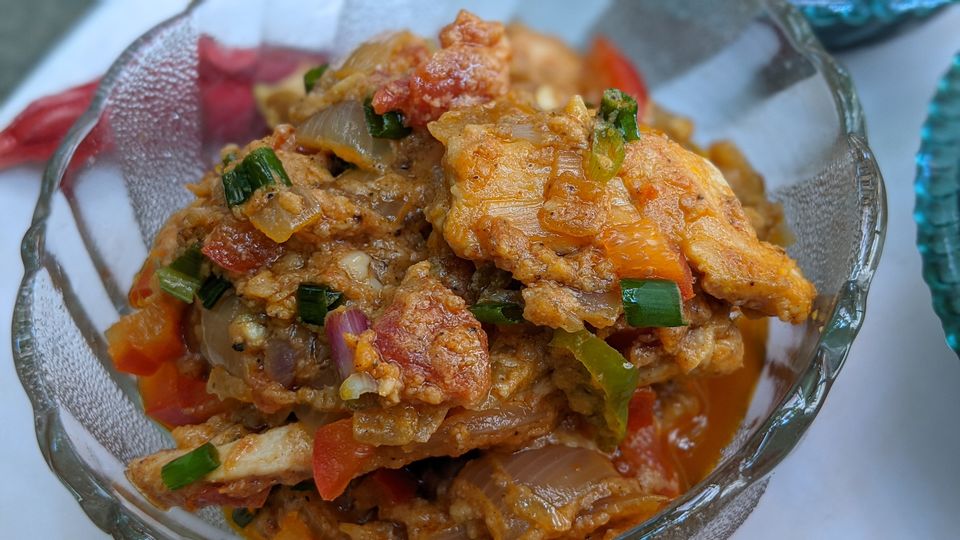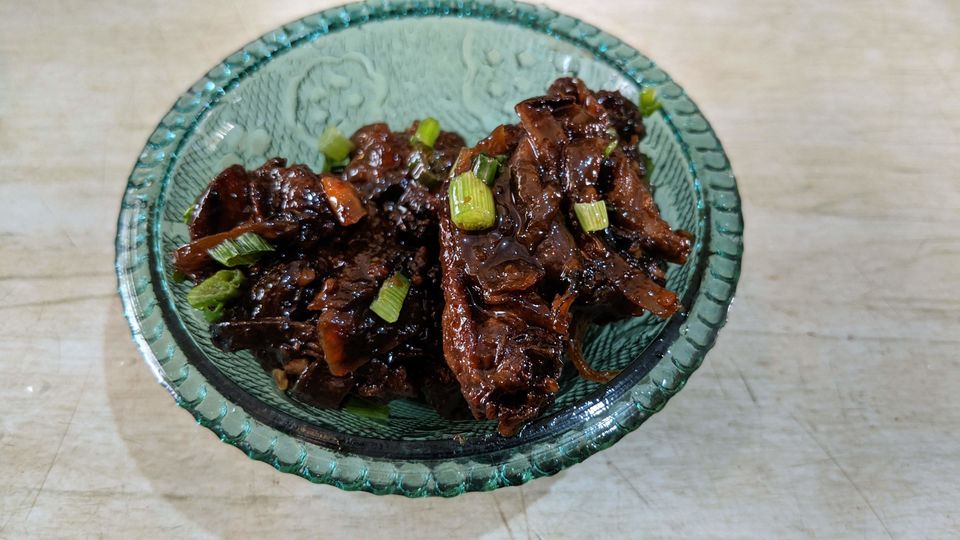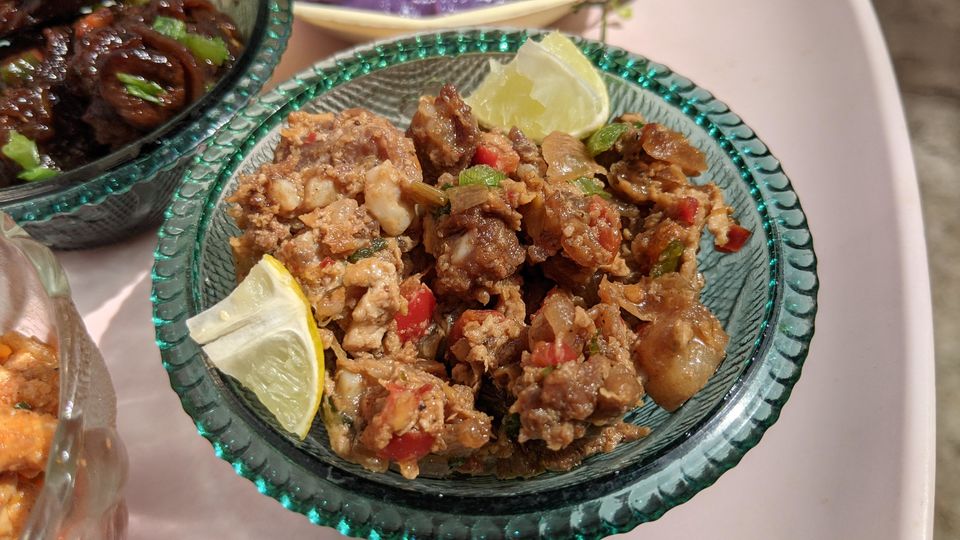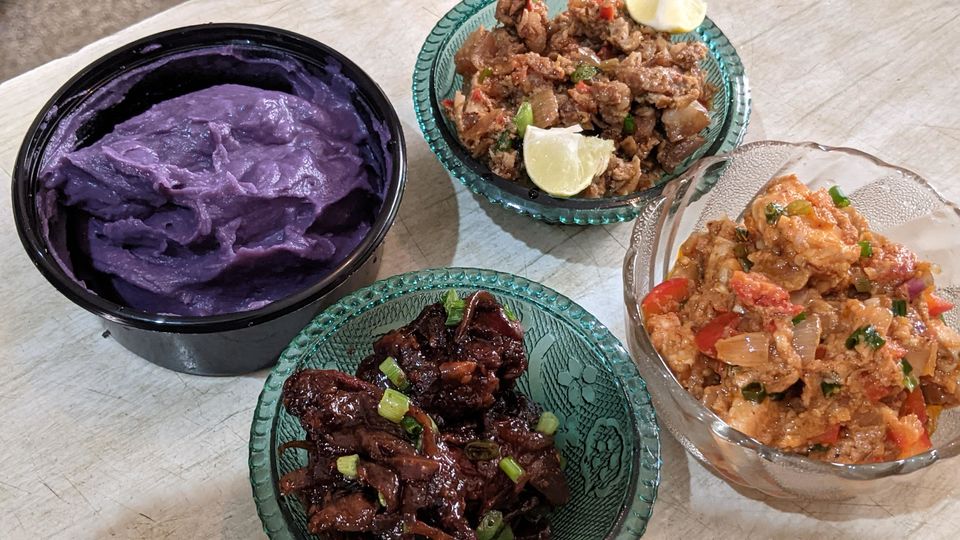 Whether you can travel to the Philippines anytime soon or not, Maria's delicious food is here to help you escape the mundane, everyday reality and experience the authentic flavours of the 7000 odd islands of the Philippines. After all, what better way to experience a destination than with the local cuisine which can transport you to new and sensational places?
Ready to travel for free? Earn credits and redeem them on Tripoto's weekend getaways, hotel stays and vacation packages!
Get travel inspiration from us daily! Save our number and send a Whatsapp message on 9599147110 to begin!
Got a cuisine I should try? Connect with on Instagram for a foodie-adventure.