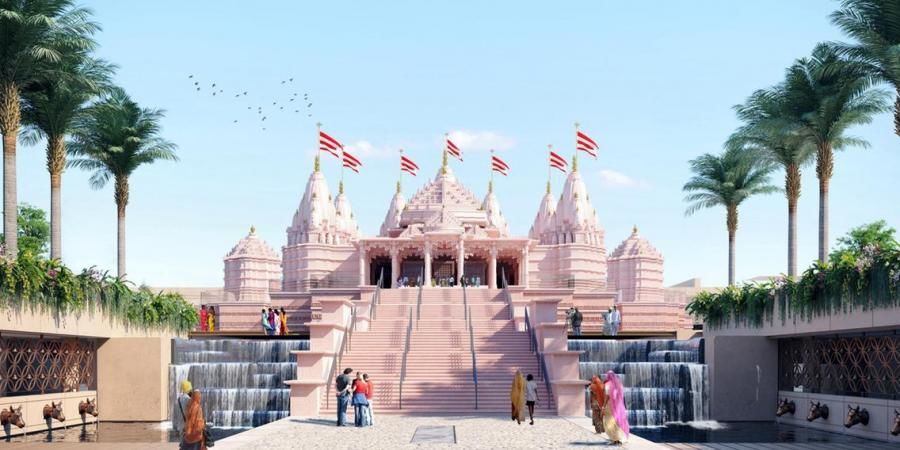 Hindu culture is so rich and pious, and it has been loved and accepted by people irrespective of their cultures and religions. And the magnificent Hindu temples play a crucial role for letting people understand the mysteries of the Hindu religion.
People have travelled to India from all across the world to witness the beauty of these majestic temples, and they have never been let down. Therefore, UAE has decided to build their first Hindu temple in Abu Dhabi.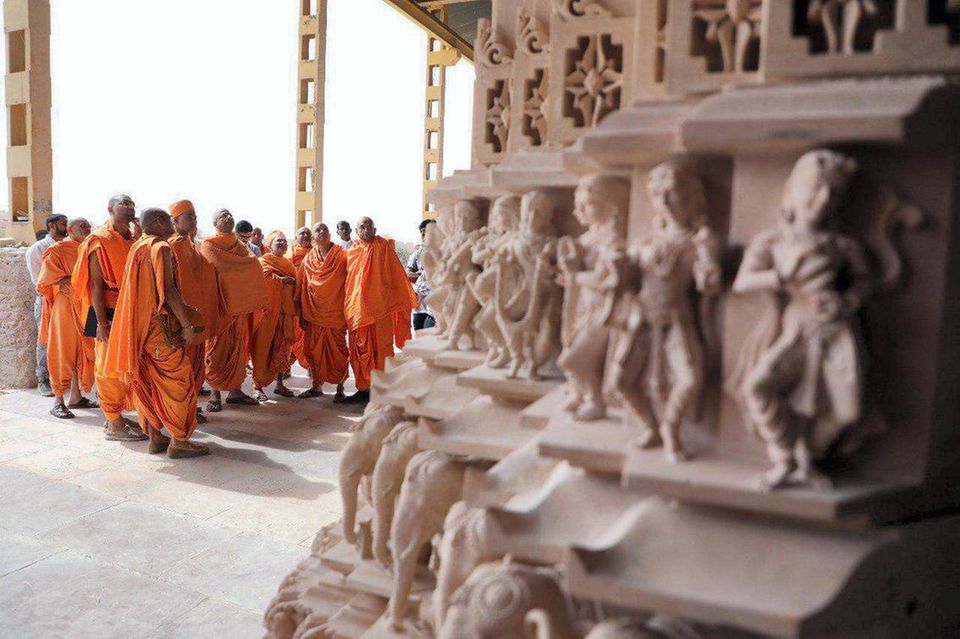 In 2018, Prime Minister Narendra Modi, had laid the foundation stone for the BAPS temple in Abu Dhabi, which is home to over three million Indian expatriates. Due to the pandemic, the construction was put to halt, and it was delayed. As per the news reports, the temple is likely to be completed by 2023.
About the temple
The media report states that the temple will be built as per the traditional architecture in India, and hence no steel or iron reinforcements will be used. The temple will have seven spiers and five domes. The stones on the walls and floors of the temple are hand-carved by artisans in India and assembled by professionals in UAE. The temple will be open to people of all religious backgrounds and intends to convey the message of Vasudev Kutumbaka.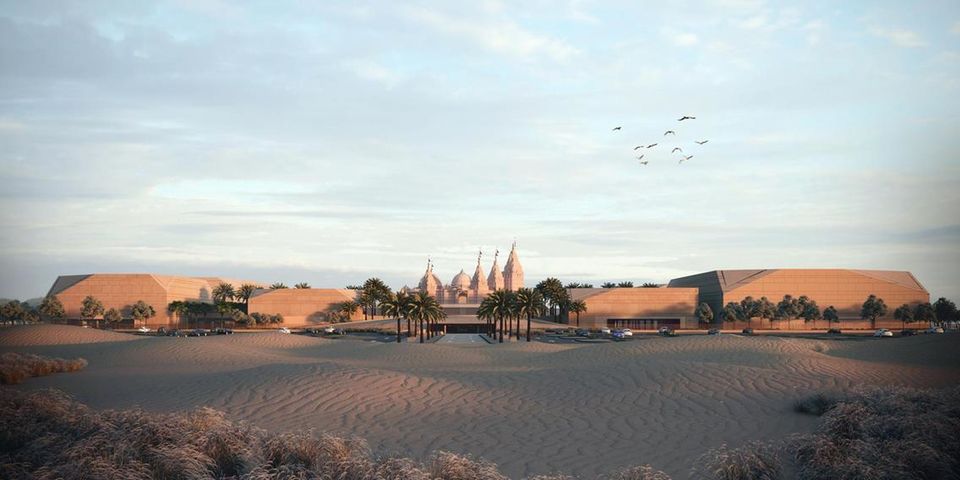 Set in the backdrop of a middle eastern desert, the temple adorning ancient script-based stories on its walls, looks like a sight to behold.
The stonework is being handcrafted back in India, with the marble brought in from Italy and sandstone from Rajasthan. The complex will have a meeting center, prayer hall, library, classroom, community center, halls, amphitheater, play area, gardens, books and gift shops, food court and other facilities.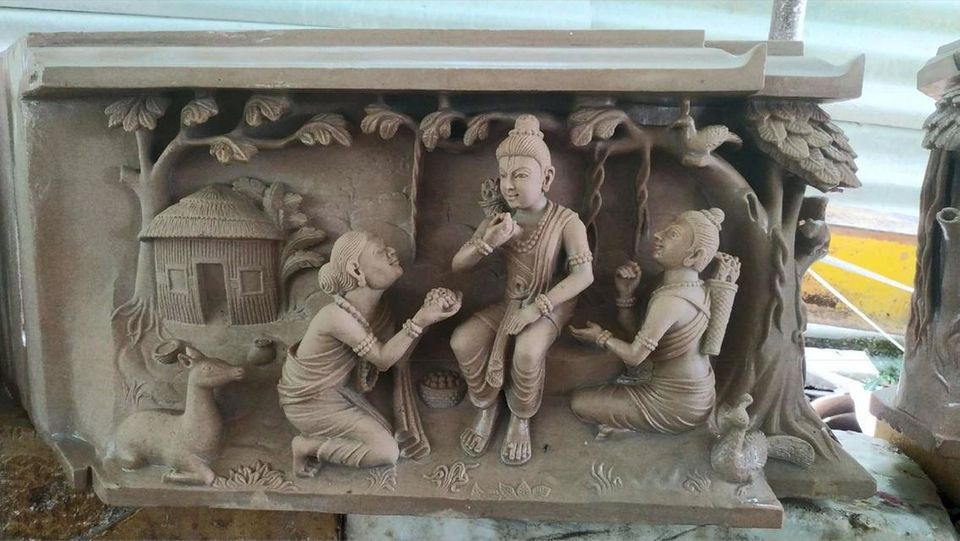 The temple is said to look like Akarshamdham temple in New Delhi. Once completed, it is sure going to be an architectural wonder. We can't wait to visit this beautiful marvel, and definitely it is going to be in our itinerary on our visit to Abu Dhabi.
How about earning some points for future travel plans? Earn credits and redeem them on Tripoto's weekend getaways, hotel stays and vacation packages!
Think we missed out on something? Tell us about it in the comments below. Or write about it here on Tripoto and earn Tripoto Credits!