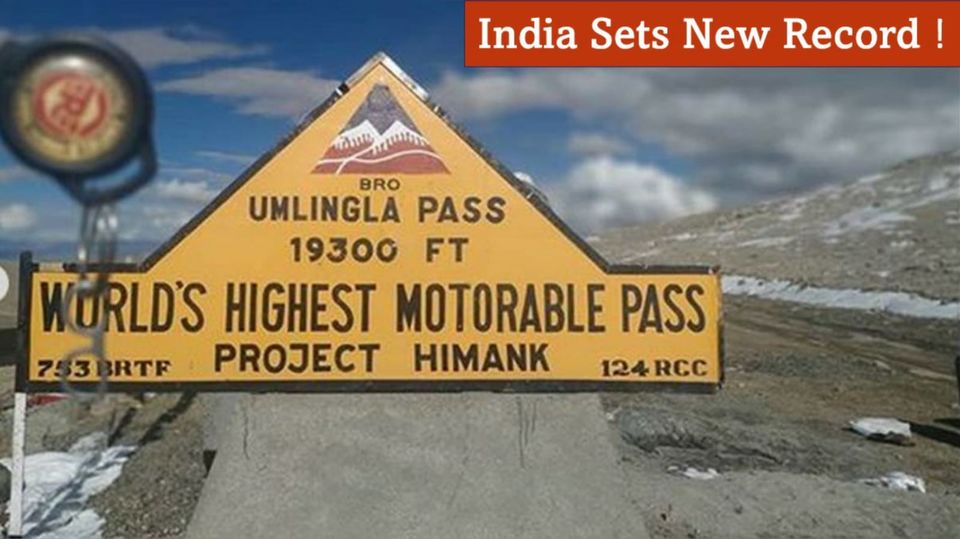 #umlinglapass #highestpass
A new record set by INDIA.
.
.
The highest motorable road in the world is now in India. It is called the Umling La Pass and has been constructed by the Border Roads Organisation (BRO) at a height of 19,300 feet. The Umling La Pass took the title of the highest motorable road from the Uturuncu volcano road in Bolivia. The new road is expected to boost tourism and better the economy in the area.
.
Many of us have seen hundreds of pictures of people posing with their vehicles at Khardung La, which was considered the world's highest motorable pass. However, it turns out that the road in Bolivia that connects to the Uturuncu volcano was the highest in the world.
.
.
Now, India has reclaimed the title with the new Umling La Pass. At a height of 19,300 feet, the new pass leaves behind all the other contenders for the title. The Uturuncu volcano road stands at 18,953 feet while the Khardung La Pass comes in at 17,582 feet.
.
.
The Umling La Pass is yet another feather in BRO's hat. It certainly isn't easy to construct at such high altitudes. Temperatures in the area dip to -40 degrees celsius during winter, and oxygen levels are 50 percent lower than at sea level. Despite this, the Umling La Pass has been constructed and is now thrown open to the public. Umling La Pass connects Chisumle and Demchok to Leh, and also provides easier connectivity to the towns in the Chumar sector. It is also expected to improve tourism and thereby even the economy in the Ladakh region.
.
.
So, guys, I hope you will like this video. If you don't forget to Hit the Like & SUBSCRIBE button.
.
I will see you in the next video.
.
Happy traveling!