Vasota Fort should be on must do trek for a trek, fort and nature enthusiast. This gives you a wonderful mix of a large water body (1 hr 20 min) boat ride, nice jungle trek, and of course the riggers of a trek. Vasota Fort, a less known Fort to History located between most bio diversed forest in the world. Vasota Fort additionally called Nandugad which is situated in Satara area in the Indian province of Maharastra.
We planned to visit Vasota Nageshwar on Maharshivaratri finally completed in February 2019. The Fort is in dense forest near Koyna dam back water due to which it is open to visit to outsiders from October till June only. Best time to visit is from October to February. After February Koyna back water start going down and you have to walk more in hot climate, which may be difficult.
Vasota Fort trek goes under Koyna timberland division thus it's entrance is totally constrained by them. This trek is shut amid blustery season as it's a held tiger asylum. Unfortunately No tigers now but you may come across Bison, not beyond. Heard there are wolfs & fox but did not saw any. Rest assured it's completely safe & in total control of forest department.
We were a group of 6 people which we started our journey from Satara on three bikes. There are two options to visit Vasota fort, one from Bamnoli village via Satara city & second from Chiplun side via small village Choravane by name from Konkan side. Majority of the people use the first route from Bamnoli via Satara. Some extensive trekking may go for second.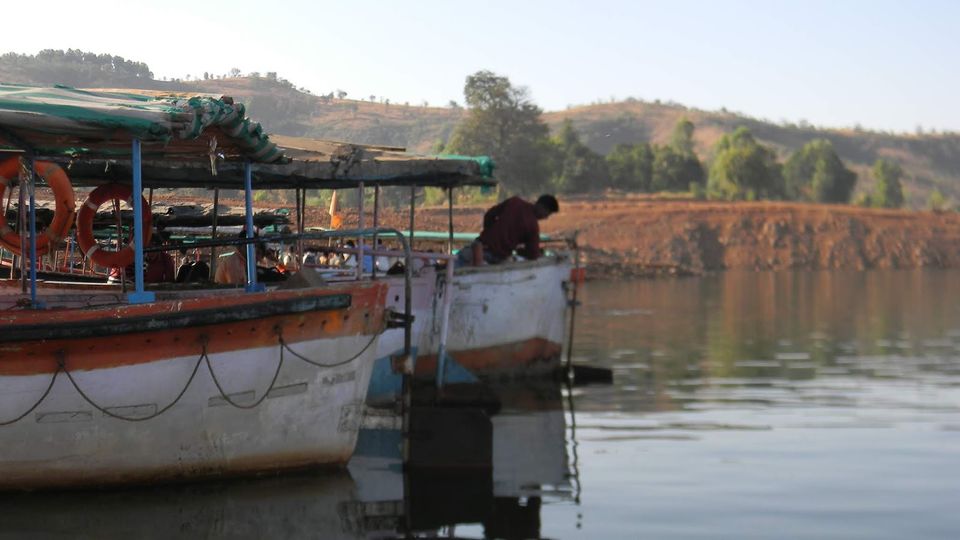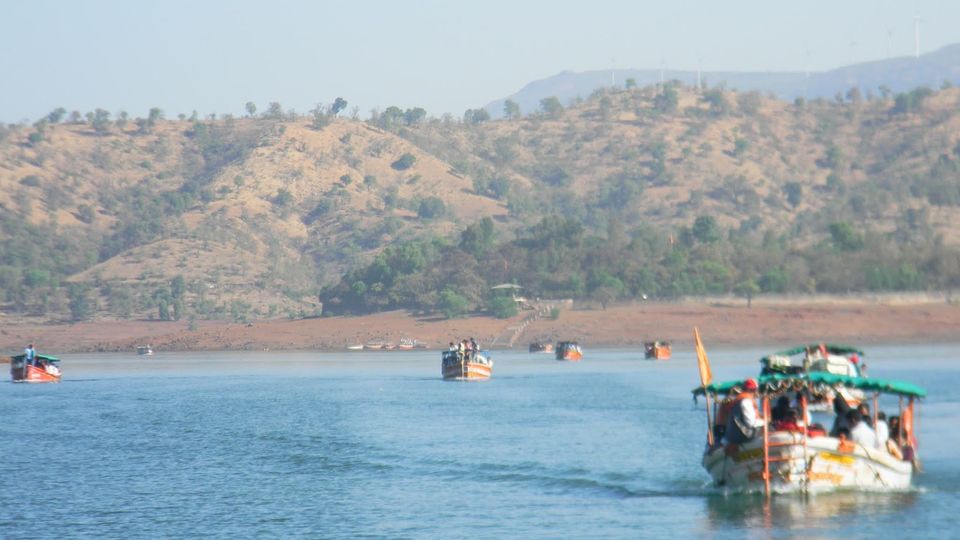 Boat club is run by a cooperative society/union of local boat owners. There are around 70-75 old fashioned, heavy engine boats allotted on serial sequence. One boat can max accommodate 12 people & they charge Rs 3000/-. It's irrespective whether you are 5 or 12, rate is fixed. After confirming the boat we have to walk to forest office & register details of all people travelling to Vasota. Forest entry fee comes to roughly Rs 100/- per person plus Rs 50/- per DSLR/ still camera. Then onwards the boat driver take us to the boarding point via a police check point where in they check for alcohol/weapons etc as a precautionary measures. All this take around 25-30 minutes & we started our boat by 7.40am. There is nothing available beyond this point hence ensure to take minimum 2 water bottles per person plus lunch & some possible snacks.
From Bamnoli to Vasota fort drop point boat takes one & half hour. Time varies with +/-20 minutes with the engine power & condition of the boat. One & half hour boat journey through Koyna backwaters via triveni sangam is very beautiful. We reached the unboarding point by 9:00am. There is not much infrastructure except a small forest office that checks your bags for plastic, alcohol, weapons etc. You have to pay some refundable deposit depending on no of plastic items roughly Rs 50/- per person with two water bottles & 2-3 plastic bags. This is to ensure you get all the plastic waste back from the forest. It's a good attempt. Again this takes 10-15 minutes & actual trek took off by 9.20am. The boat that drops you at this point remains parked till the evening hence sometimes the driver will also accompany you till the fort top as they are also responsible to ensure your safe return by 04:00pm at the forest base office.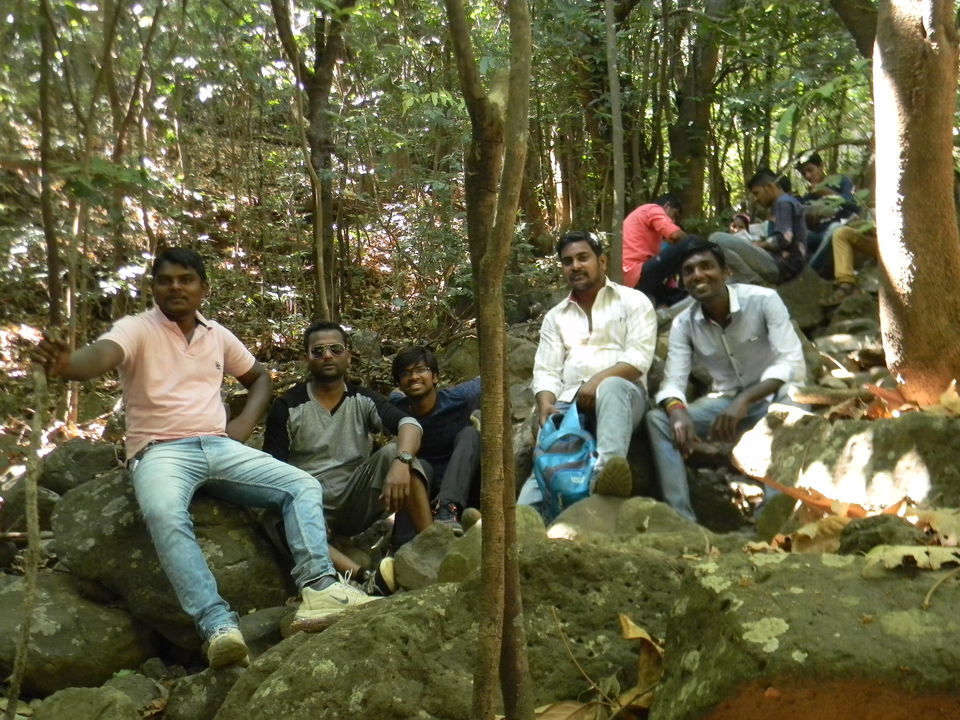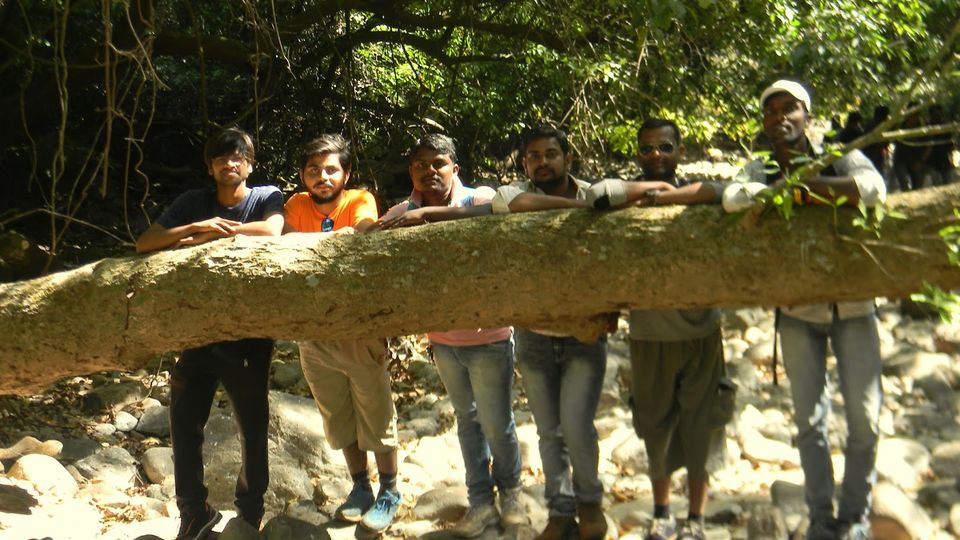 Trek starts with Hanuman & Ganesh idols at five minutes walk followed by chilled water stream. Initial foot road is well demarked hence there is no way you will get lost in the forest. All next 3 hour walking is inside dense forest hence completely protected from direct sun & you will not feel exhausted but needs energy to keep up walking & climbing. After roughly 3 hours you come out of dense forest & vertical climb up increase through the rocky patch but it's completely safe & easy except you need stamina & enough energy. Here you come across a 'Y' route, one going to Vasota fort' & second to 'Nageshwar caves'. If you are a Good trekker & a early bird to reach this point, you can think of making Nageshwar caves first which is 4kms from this point & takes 03 hours to & back to this point. Surely Not suggested for medium & new trekkers as you even have to do Vasota fort after this.
We choose to complete Nageshwar temple darshan first and Vasota Fort in second half. We reached to Nageshwar Temple around 1pm. Had a great views of Sahyadri trails and Konkan also had first close look of Vasota Fort. From fort point of view there not much which is left behind. In 15th century it was alternatively ruled by More's of Jawali & Shirke of Chiplun. In 17th century it was included in Maratha Swaraj by Shivaji Maharaj & it remained with Marathas till 1818 when they lost to Britishers. Shivaji renamed this fort as 'Vagragad' meaning 'tiger' fort & it was used to keep prisoners & ammunation due to it's strategic safe location. In 1819 Britishers completely destroyed the fort to avoid any future uprising. As on date there is not much left on the fort except the few fort walls & some old signs of house foundation stones.
But scenic is excellent, I am sure everyone will be amazed. On the fort it take one & half hour to roam around rest for 20-30 minutes. You have to start ascending down by 04:00pm. It takes max two hour back to the base forest office point. You can stop in between at the water stream to get fresh. Water is clean & is safe for drinking too - we had it. After reaching base ensure to show your plastic material & take your deposit refund and board your respective boats. Again return journey takes one & half hour so we reached back in Bamnoli.
This was one of the Best trek we took in recent times, hence had tried giving all details with elaboration in above writing. Would surely suggest to opt for this trek as it 'totally' safe for families as well as groups. Local people are very simple & highly cooperative. Enjoy the Western ghat nature.