Traveling in a group is always kind of mysterious , you never know who you travel with , who you will meet and how will you all mix up as a group .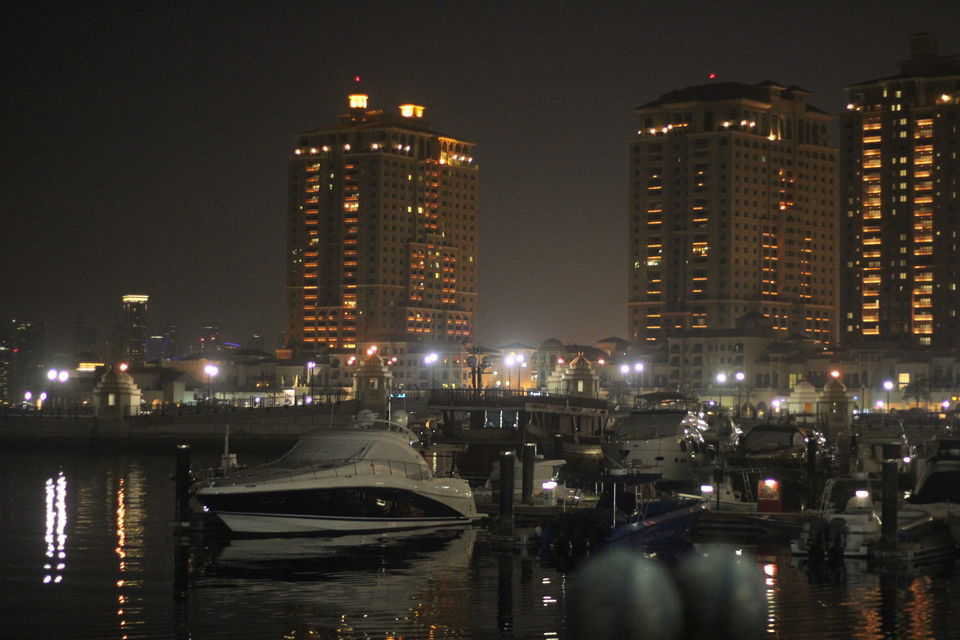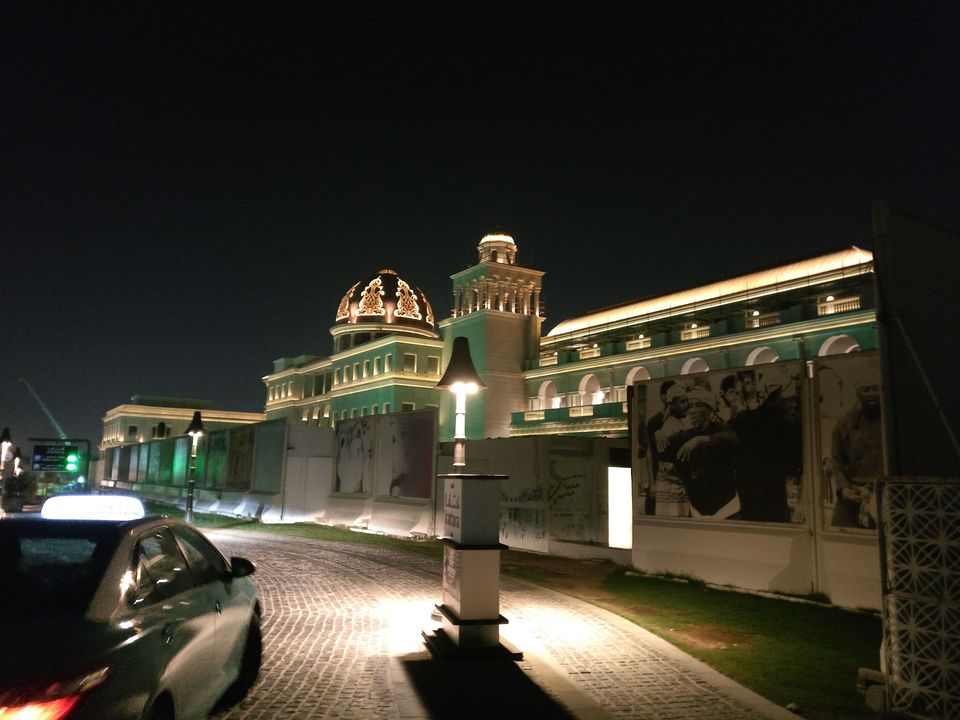 Recently i went to a group trip to Doha Qatar , It was a group trip Organised by Gulf Oil India as part of their promotion where about 13 people from India were invited to watch SBK super bike championship in Doha, Qatar.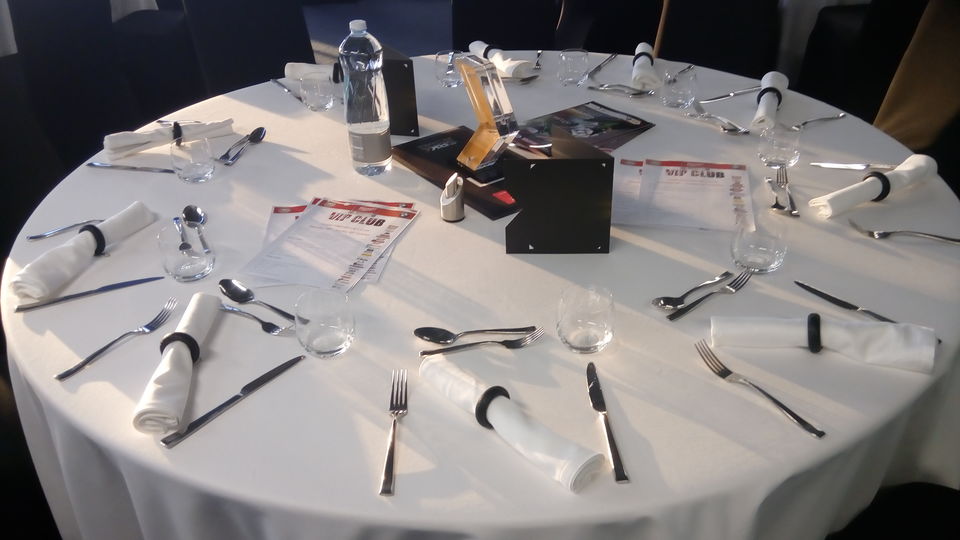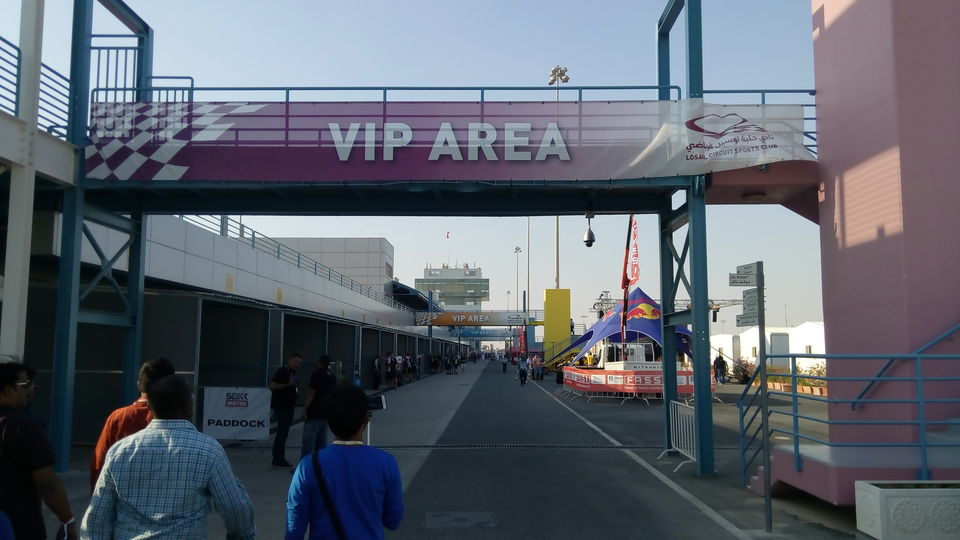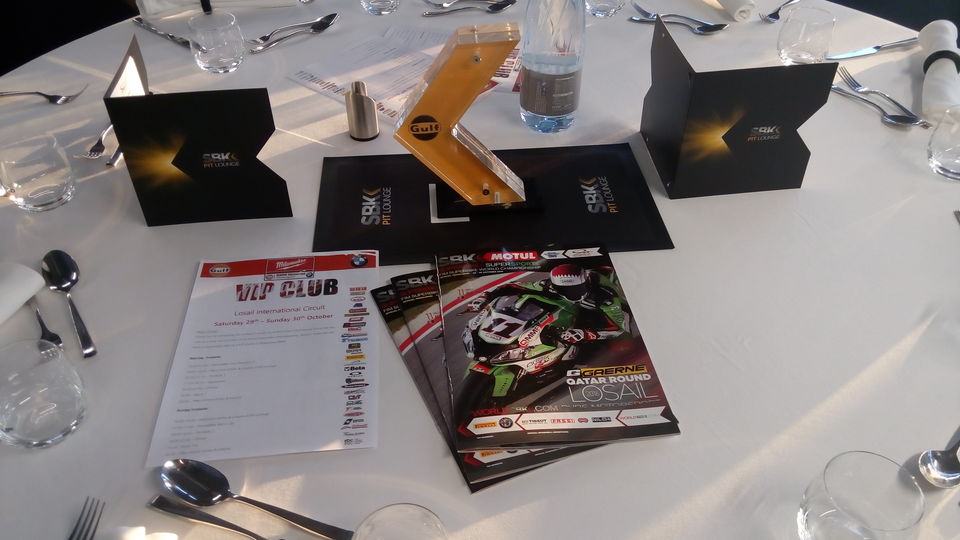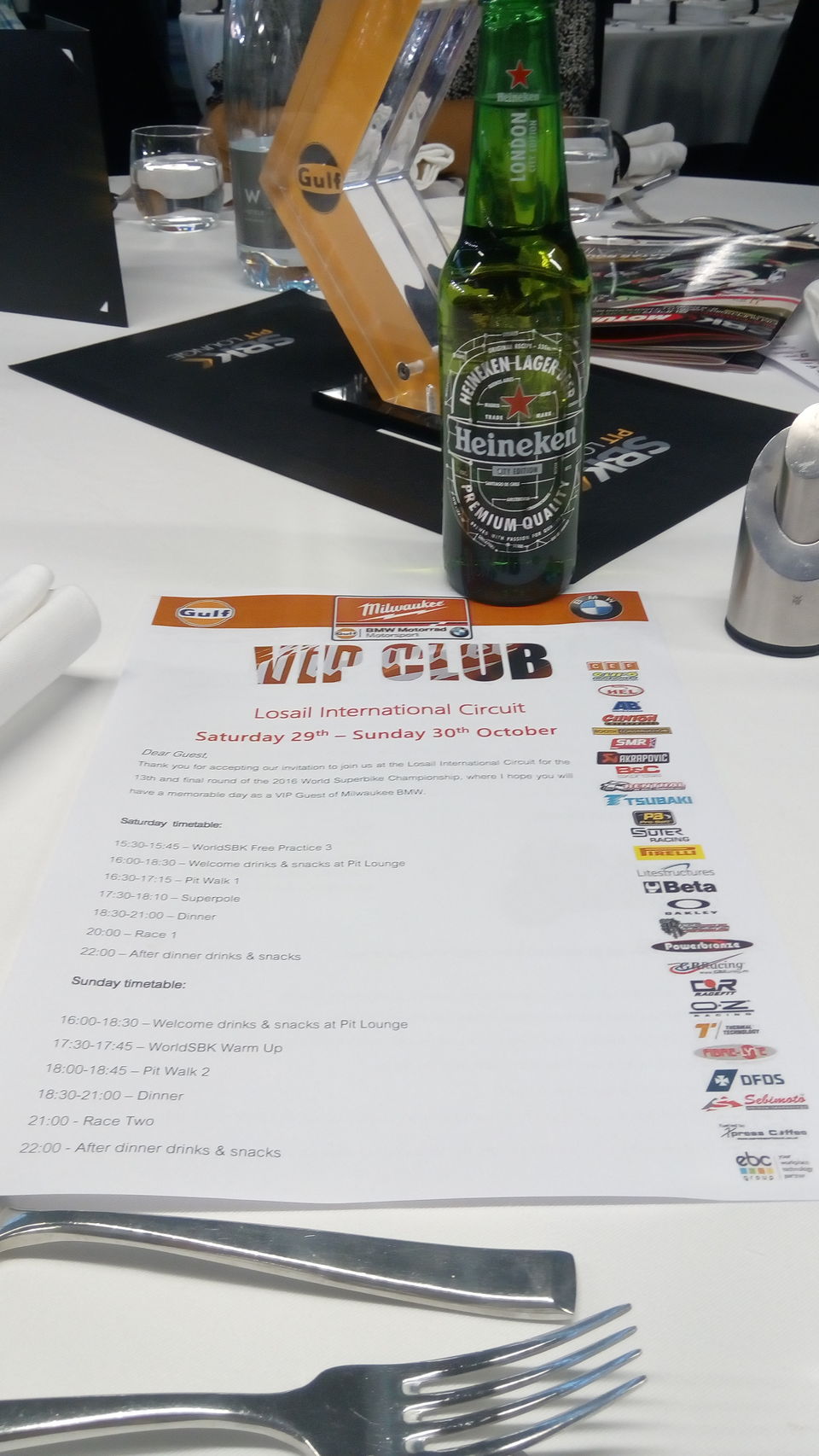 As it was my First group trip , i was bit nervous as i had always traveled solo, be it international or a domestic trip, and traveling with unknown people is altogether different because you never know who you will be travelling with .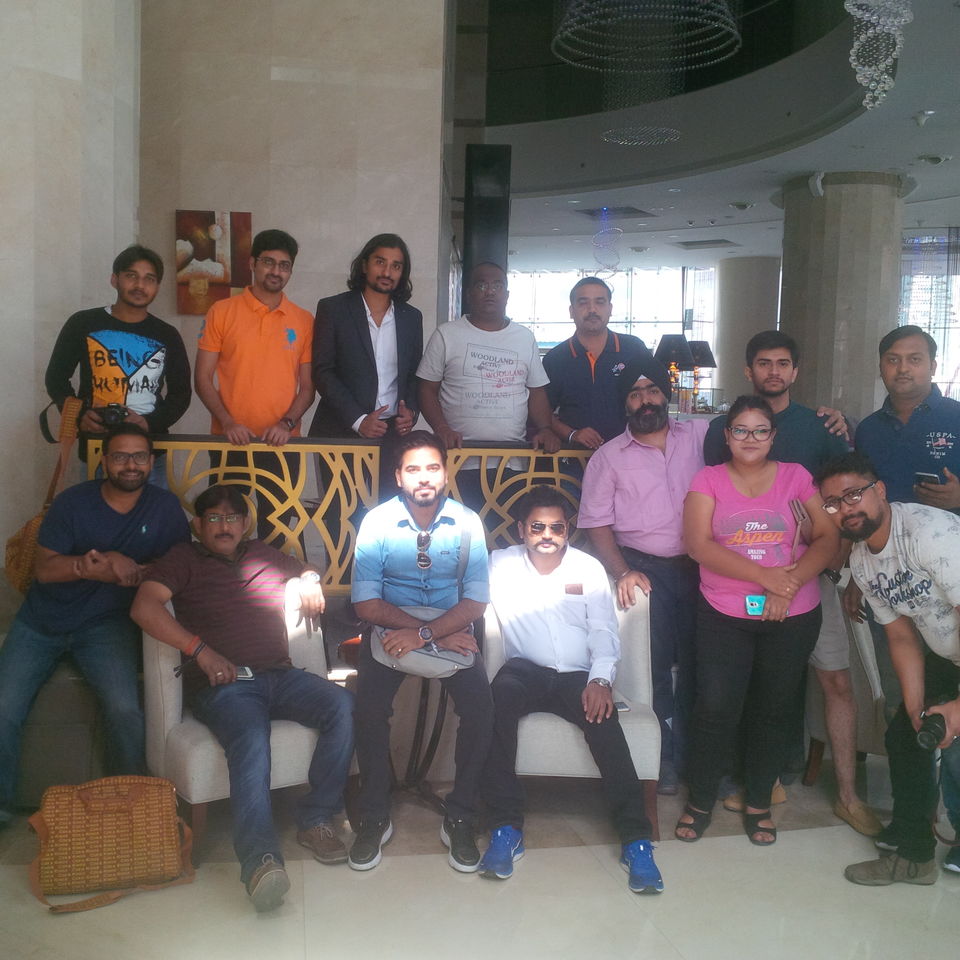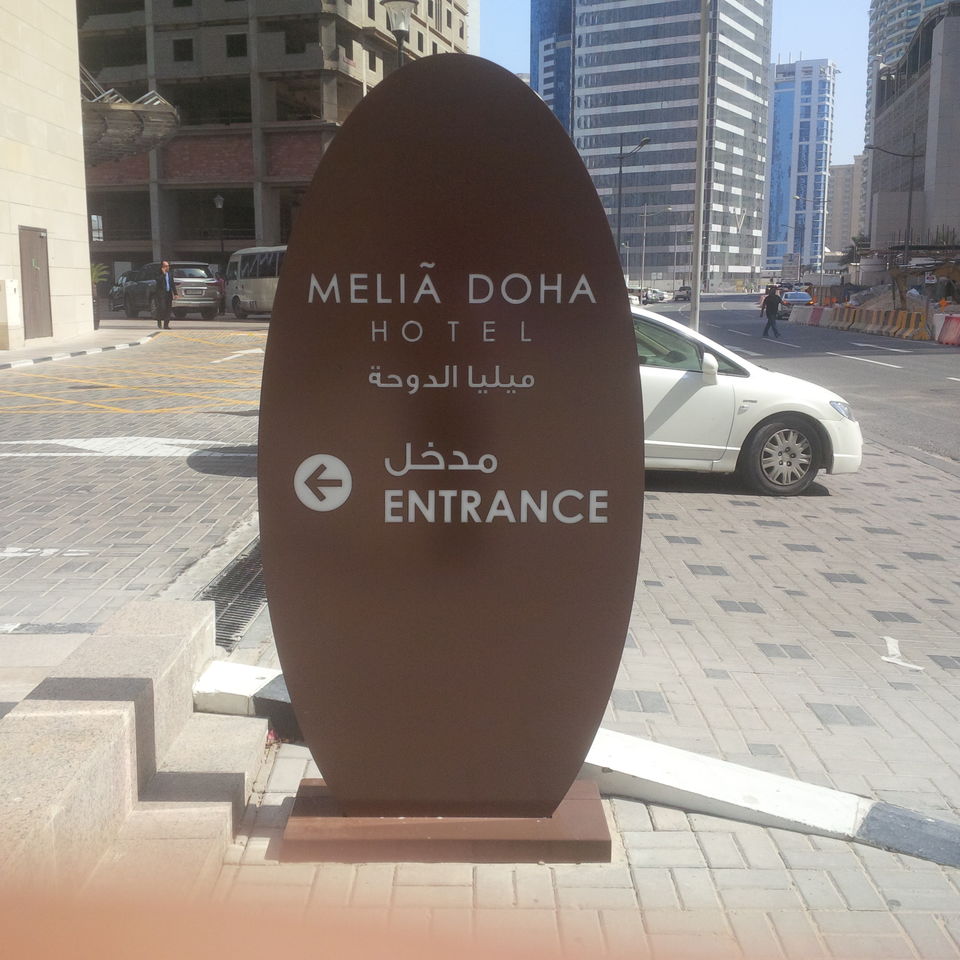 On my arrival in Doha i meet few guys who were part of the group and then within few time the group arrived from different flights and we all greeted our selves . Now we all introduced our selves and there were we 13 from different parts of India getting together in Doha , Qatar.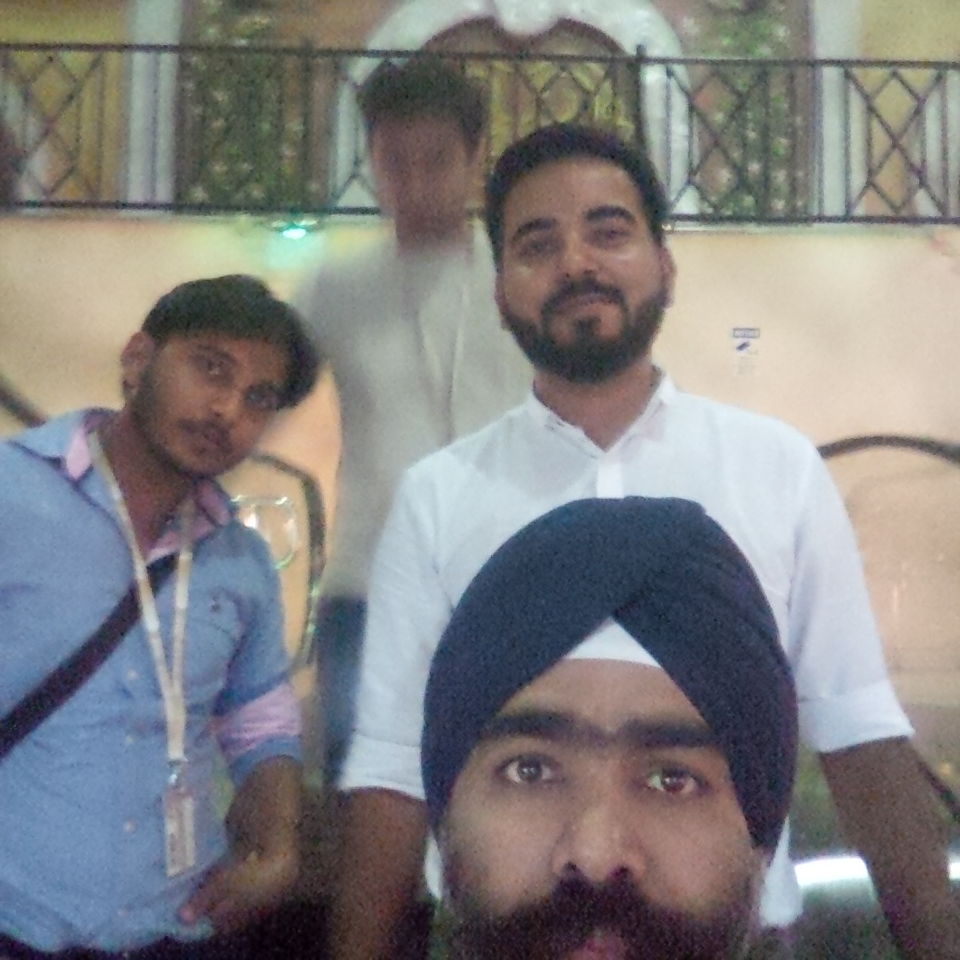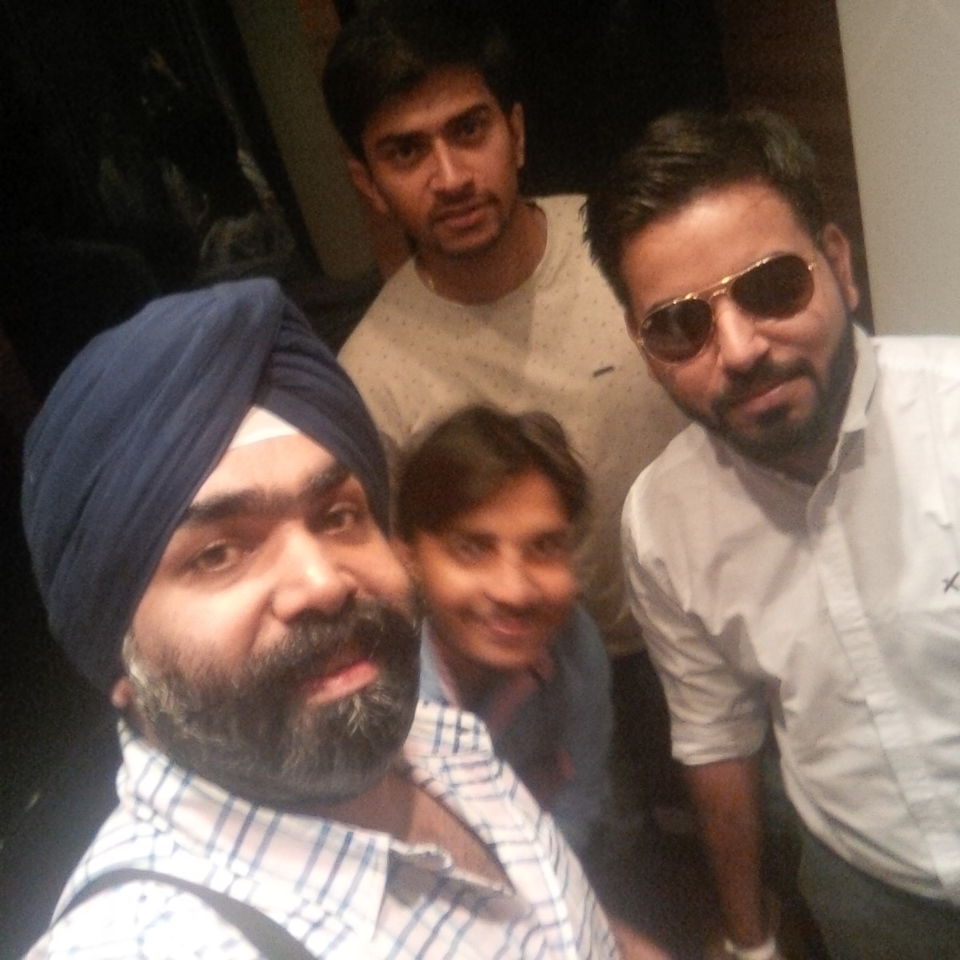 As we all get to know each other , I came across 3 guys Tamesh Sharma From Delhi , Ishan Kapoor from Pathankot , & Rohit Singh From Jaunpur Uttar Pradesh . It was the first time i was meeting these three,never ever had heard of them as well. We were staying at the Hotel Melia in Downtown Doha Qatar, as we reached the hotel we were allotted our rooms and co incidentally i was allotted the room with Tamesh Sharma who was also from Delhi . We both took the keys and went to our room . we both exchanged pleasantries and then had some rest and we were off to see the city with the group. During that time we 4 chatted together and came to know each other well. It was the time to start a new Bond Of Friendship.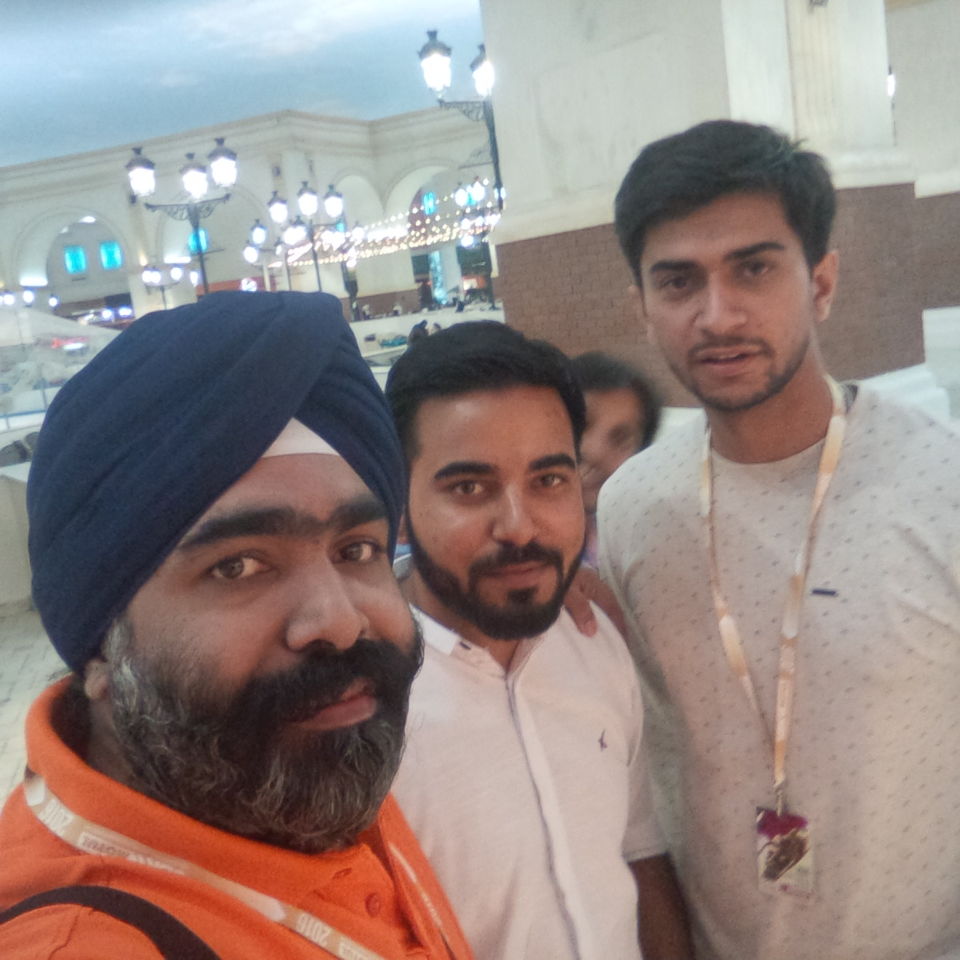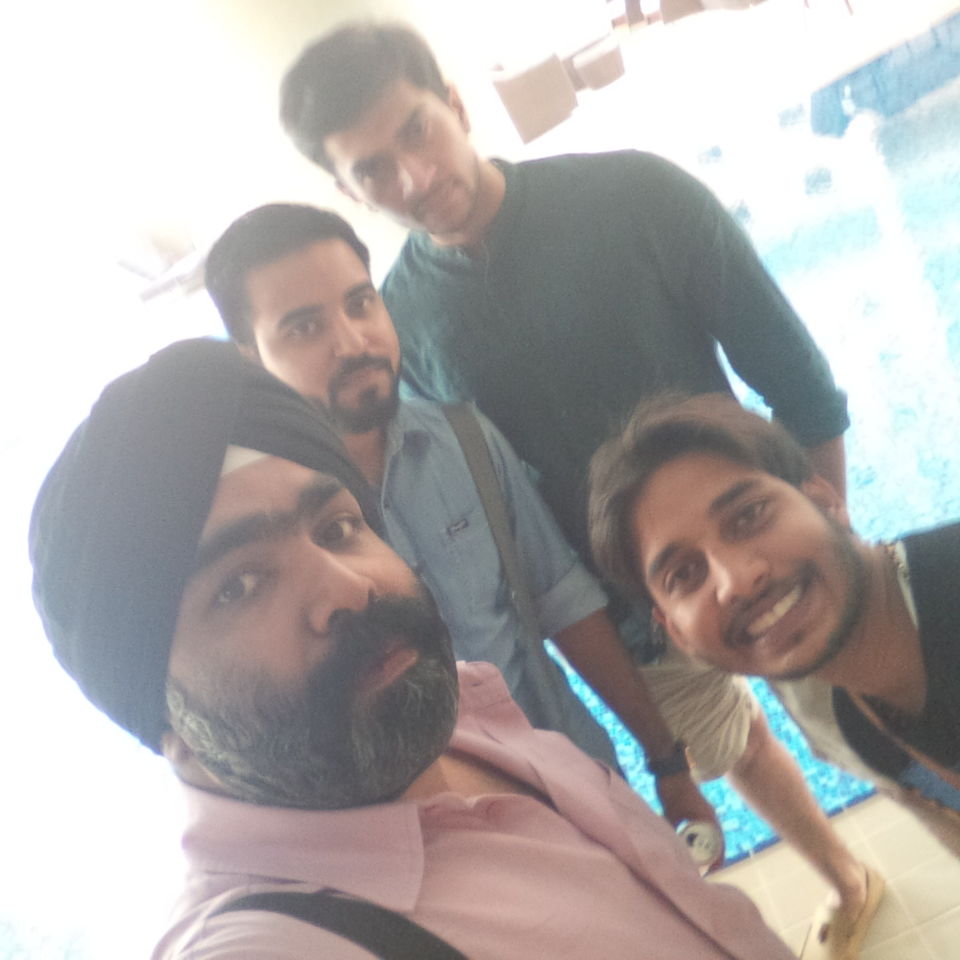 As we all moved on there was a different spark between four of us and we just hit it off from the word go . All of us were in a group still we 4 had a made a group between that group it self . It was beginning of so much fun to follow .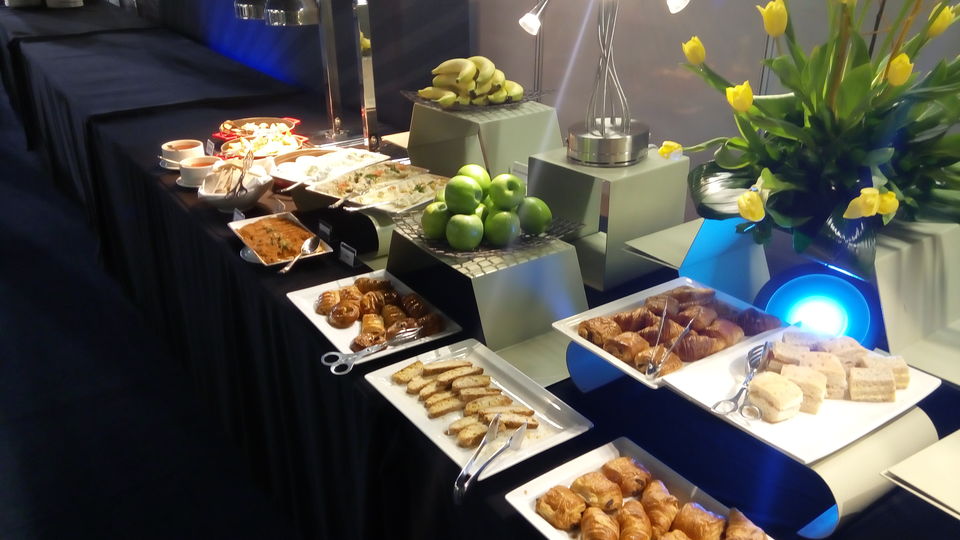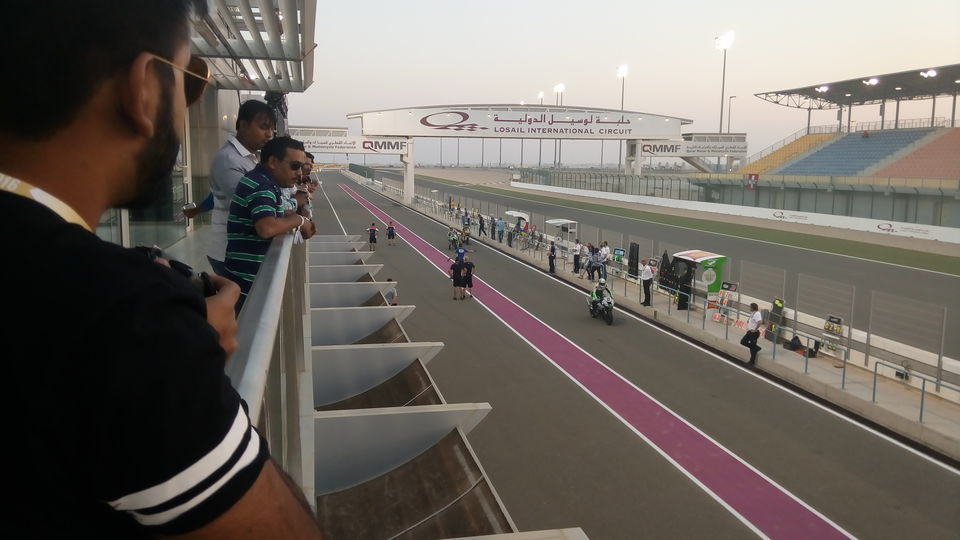 As we were in Doha to catch all the action at the SBK World Championships we were taken to the Losail Racing Circuit for the event and we all reached there well in time before the racing activites begun . As we were being driven to the circuit we were having loads of fun together , singing songs , pulling each others legs and having chit chats . Another interesting person i met on this Trip was Ayasha , out tour guide as first but later she also became a friend and its was just an amazing time we all spend together .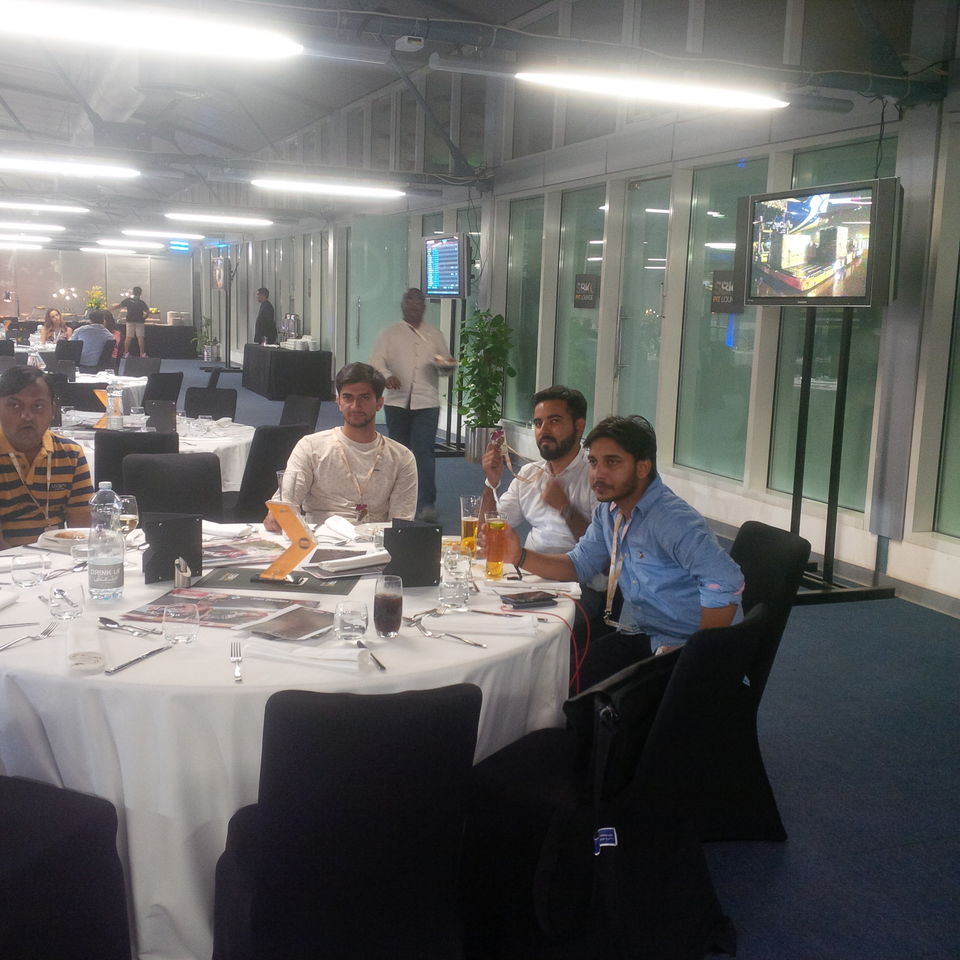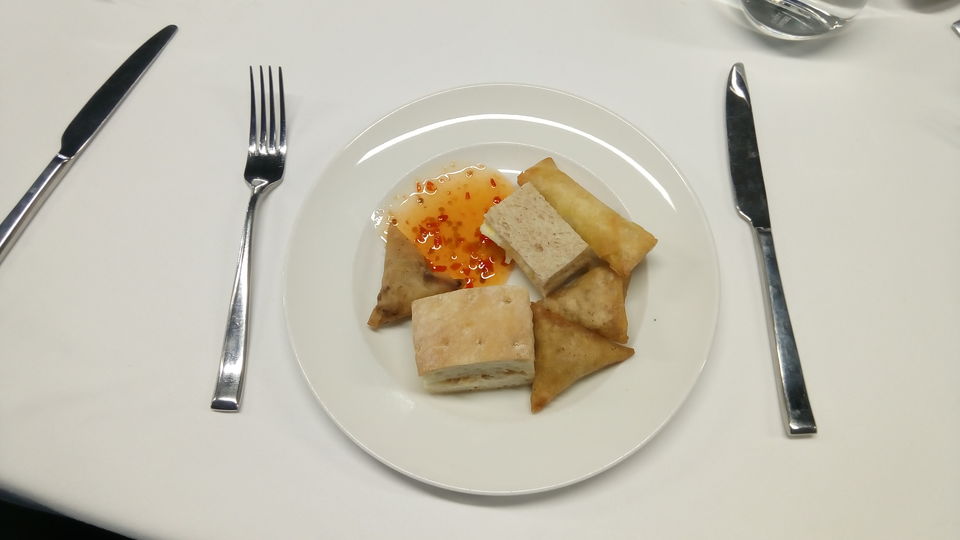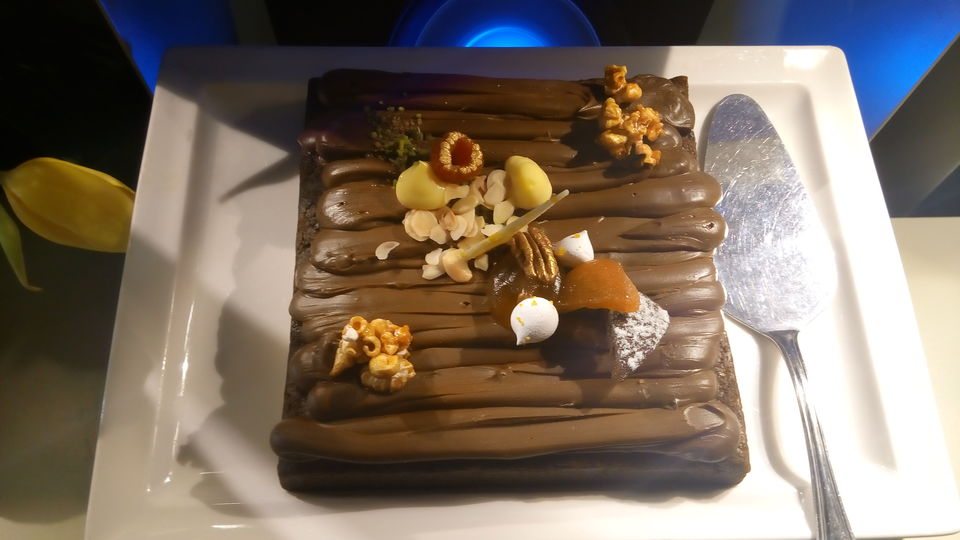 At the Circuit we were designated 2 tables for the group in the VVIP lounge and we all just had our seats, we 4 and our guide cum friend Ayasha sat together and the fun which we left in the Bus carried over to this VVIP lounge as well . Here again we were having the best of times together .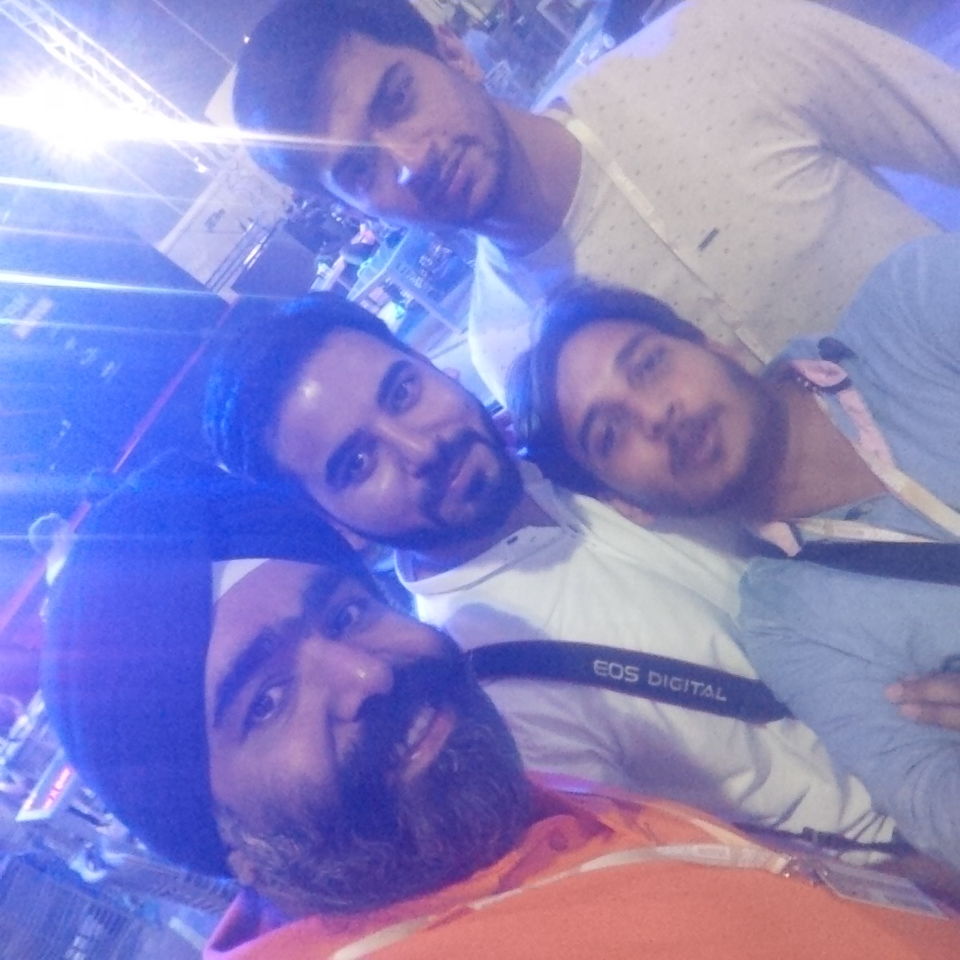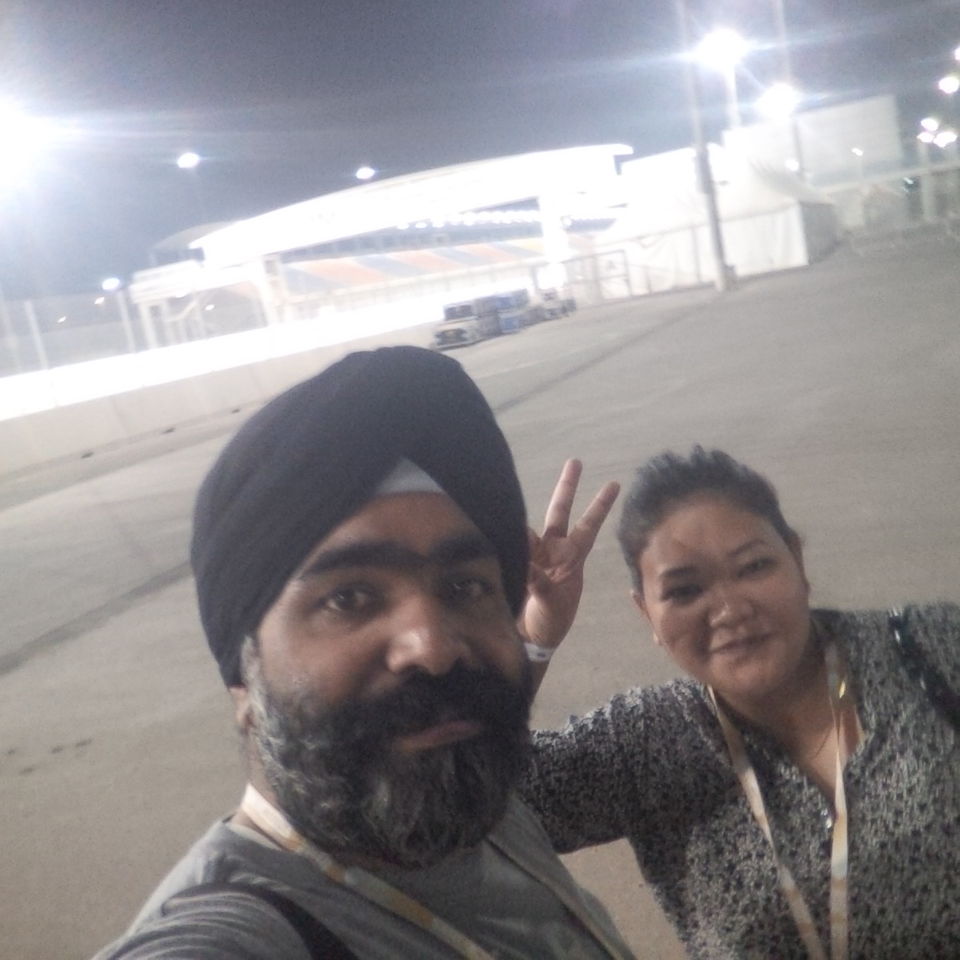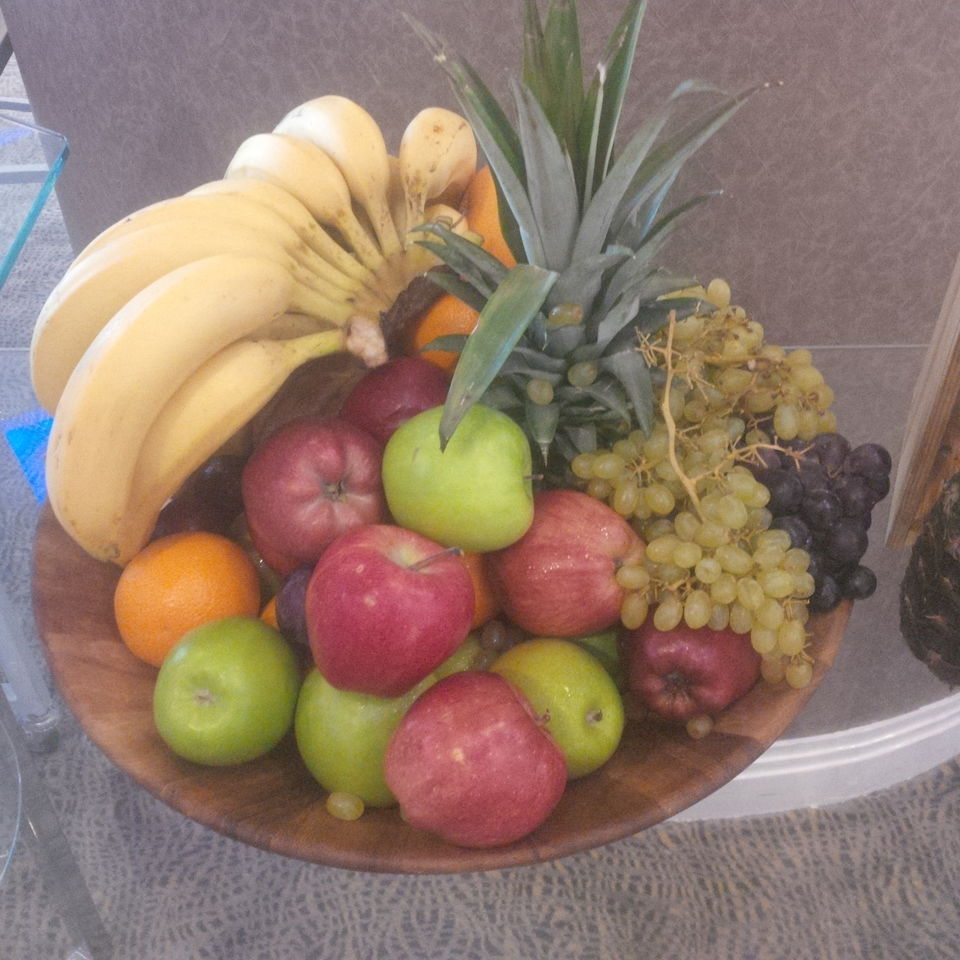 Having good food together clicking pictures and drinking some booze to get out of control , but when you know you have a good bunch of guys with you , it high time to go high and have fun .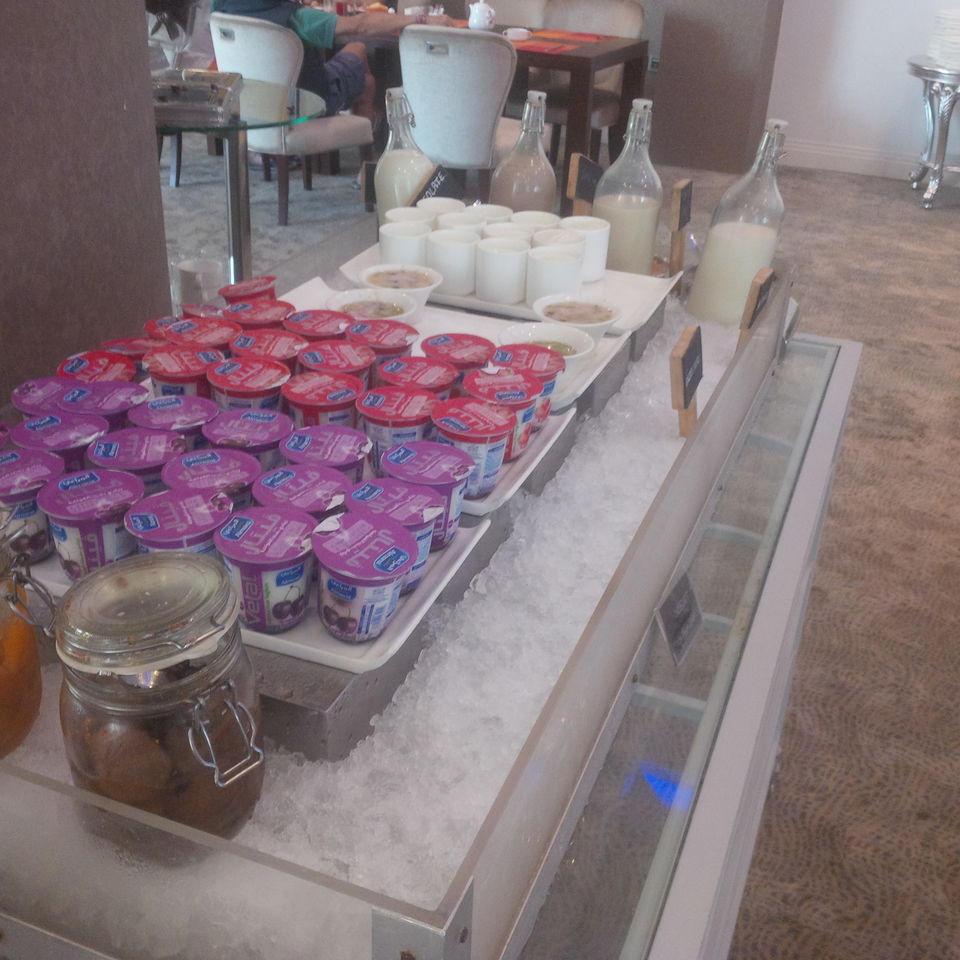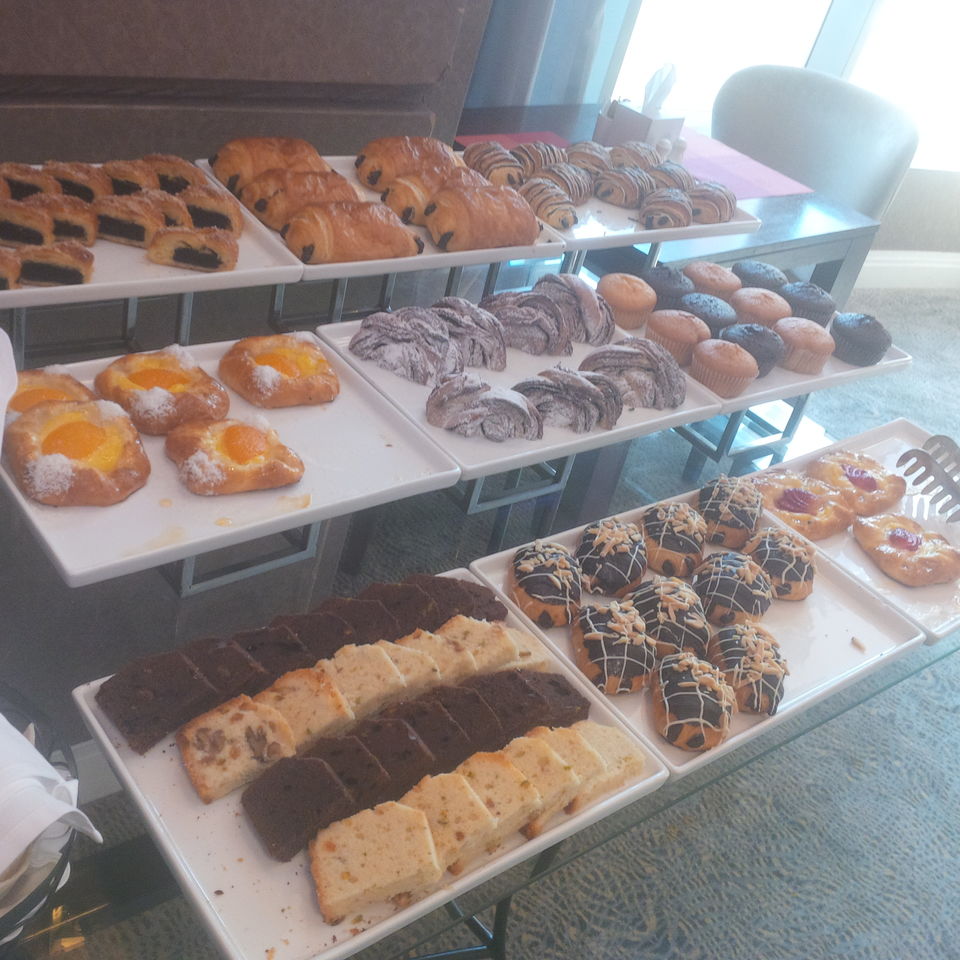 As we all went back to the hotel from the Circuit it was time to call it a day as the whole group was tired , but when you get some fun friends along who would wish to sleep rather than have some fun . So we 4 sneaked out and were on the roads , thats when i thought why not use this useful App Tinder to make this group more fun with some locals who could help us explore this city more in the least amount of time . so after Swiping Some Lefts and more Rights we came across a group of some interesting people. out of those was one girl Suzene from Doha , who was working as a manager n the W hotel , we chatted and made a plan to meet the next day .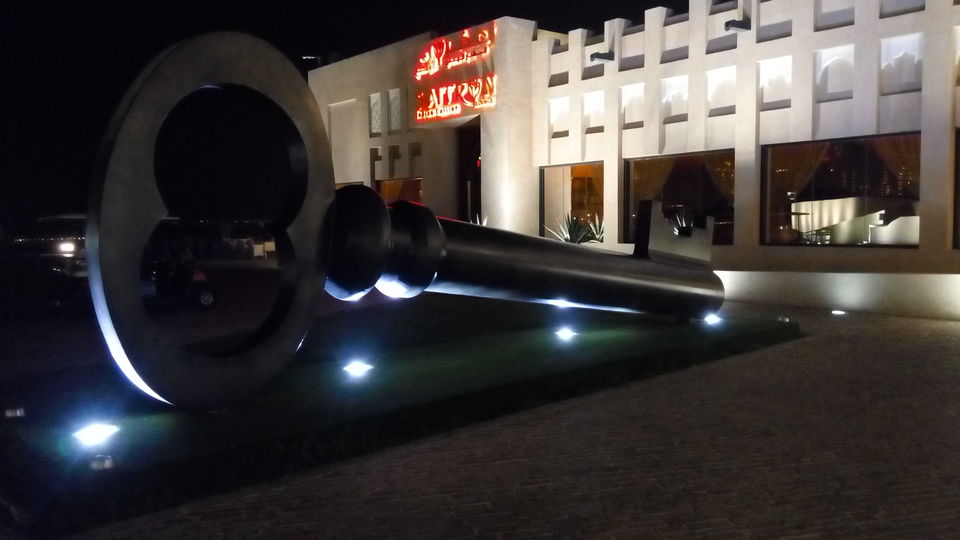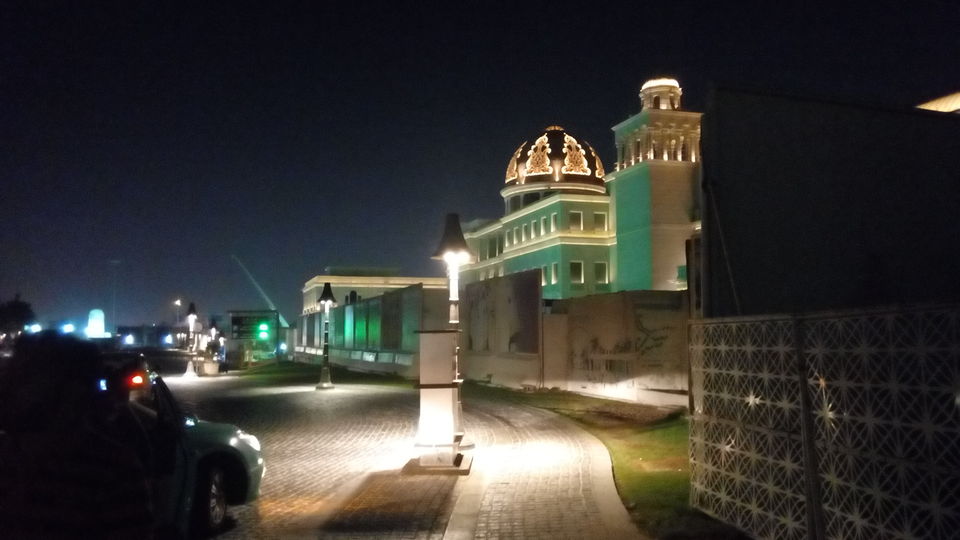 In mean time we 4 went to see the night view of The Qatara and the beach in Doha . its was a fun outing . we even had Some Hot Chai and Some Paranthas which had a spread of Butter on it . It was just Yum experience at 3 am . We called it a day after a fun filled day .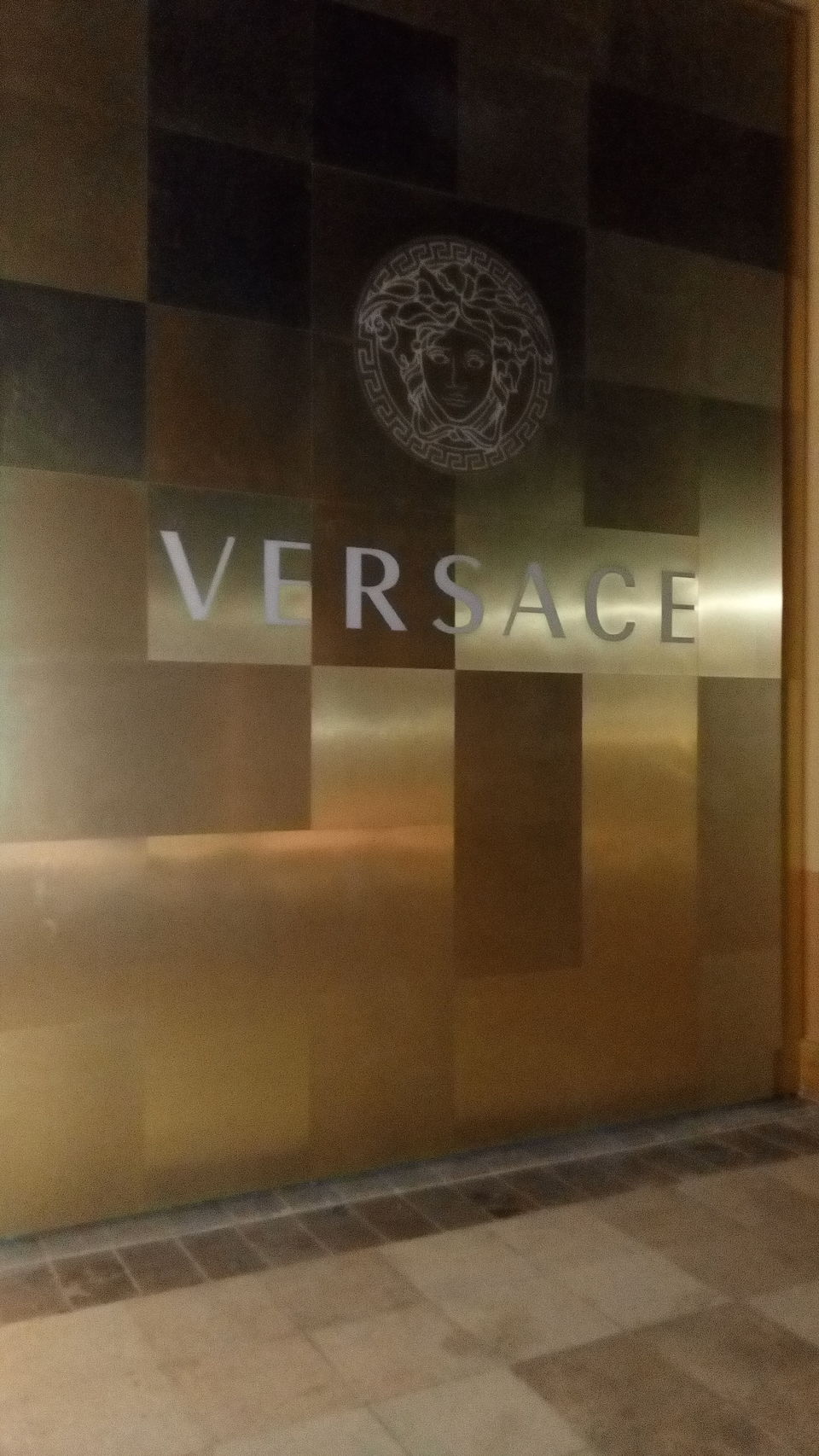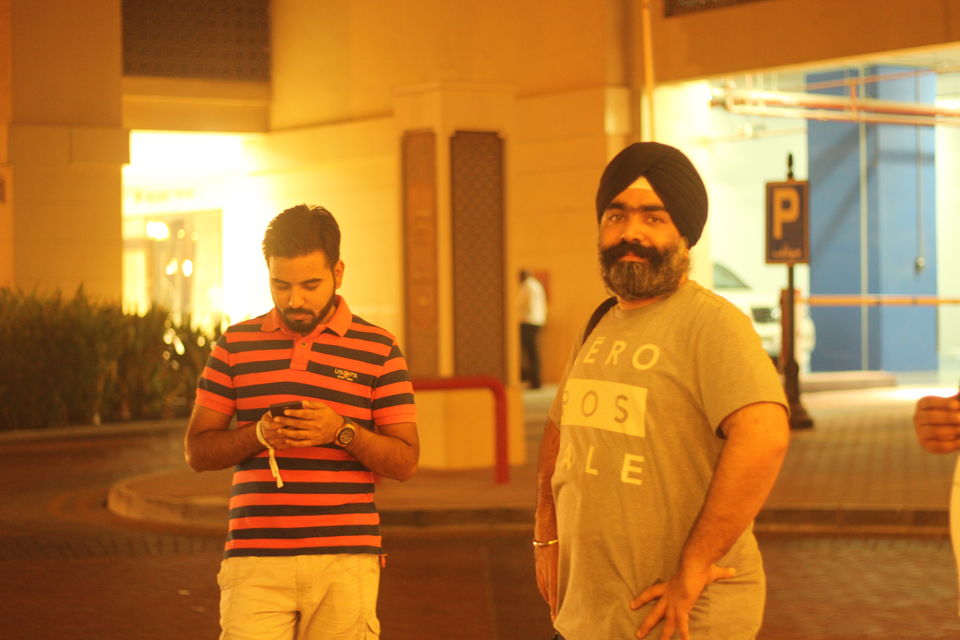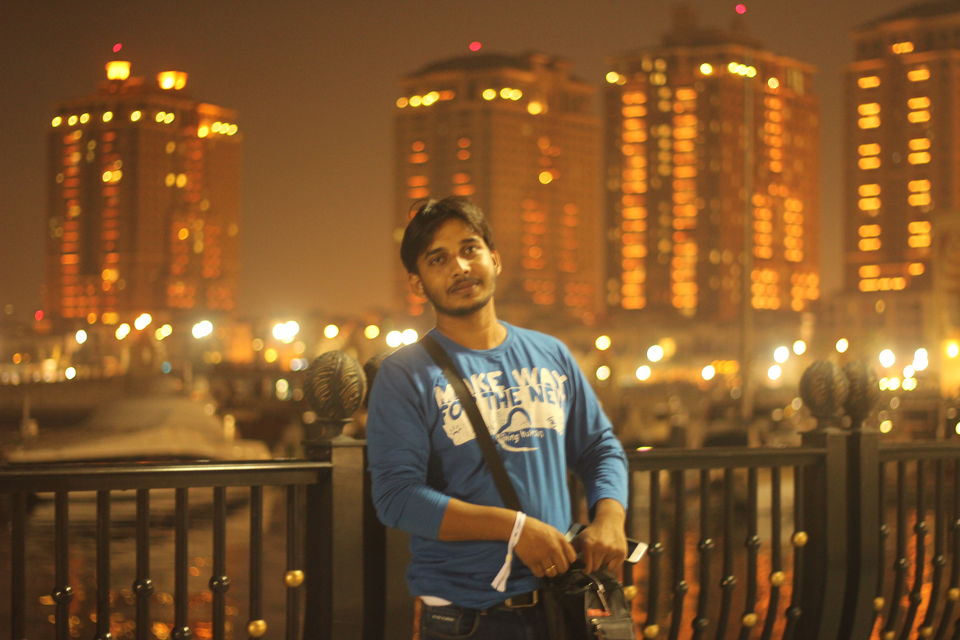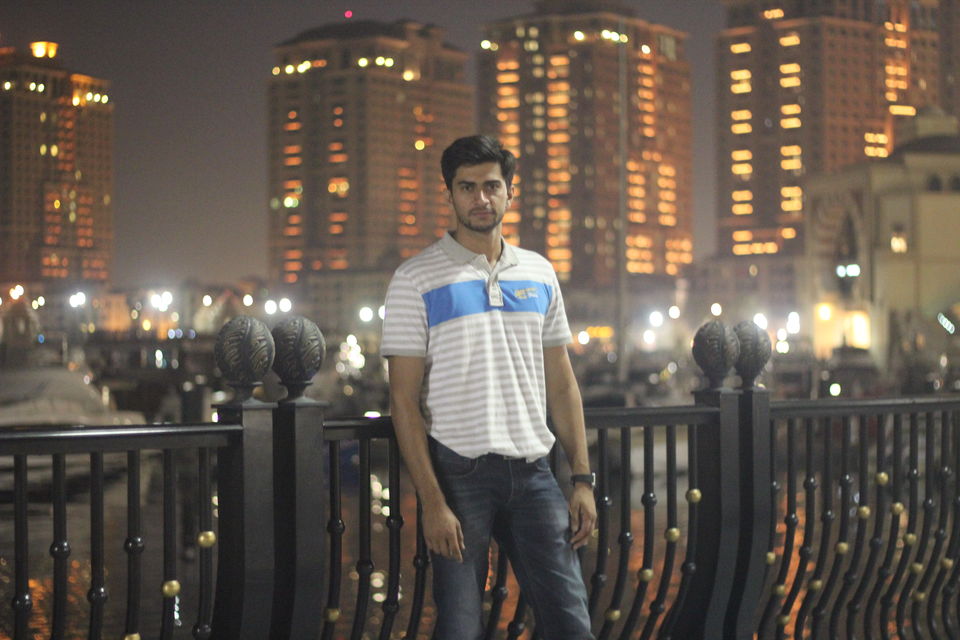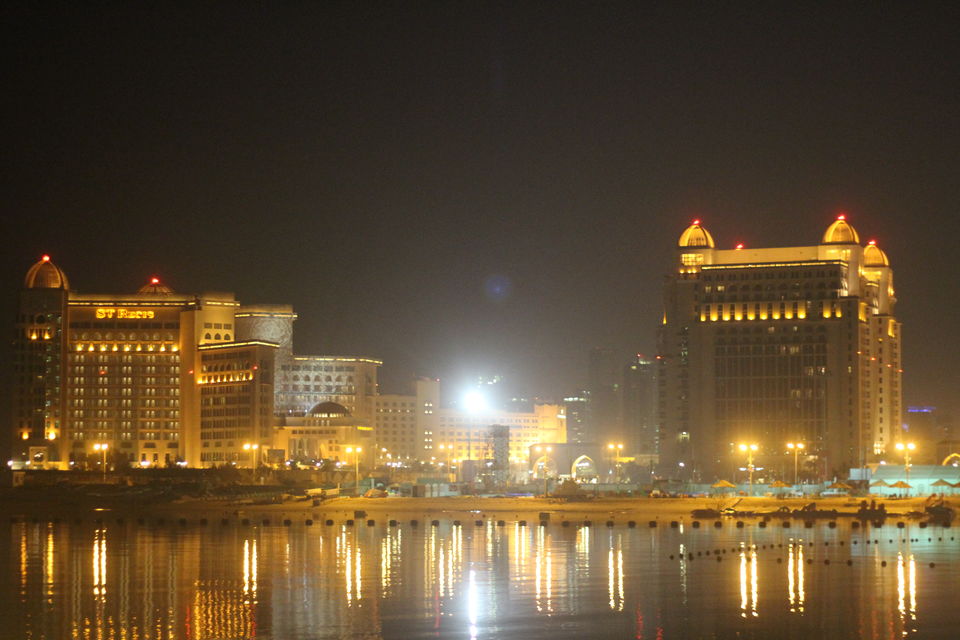 It was a new beginning to a new day , the day started with having some delicious breakfast in the Hotel it self . As we had some extra time till 2 pm , we 4 went out and head towards city center . There we shopped a bit and then we hit the Ice Skating ring for some new adventure together . It was a Fun experience on the ice , Tamesh and Rohit were doing really well on the skating ring and Ishan too followed them for skating on the ice . After Ice Skating we all had a game of Bowling , and to my luck i beat all of them and won that game . in whole it was all fun happening in Doha , as we had a deadline to reach hotel , in this fun we forgot and we were continuously getting calls to be back as the bus would have left , so we ran but as i told in start we were having to much fun , so we went with our heads high and went in the bus which was waiting for us . t was fun to see Ayasha getting bit annoyed as we got late , but she also knew it happens as we were just having fun together .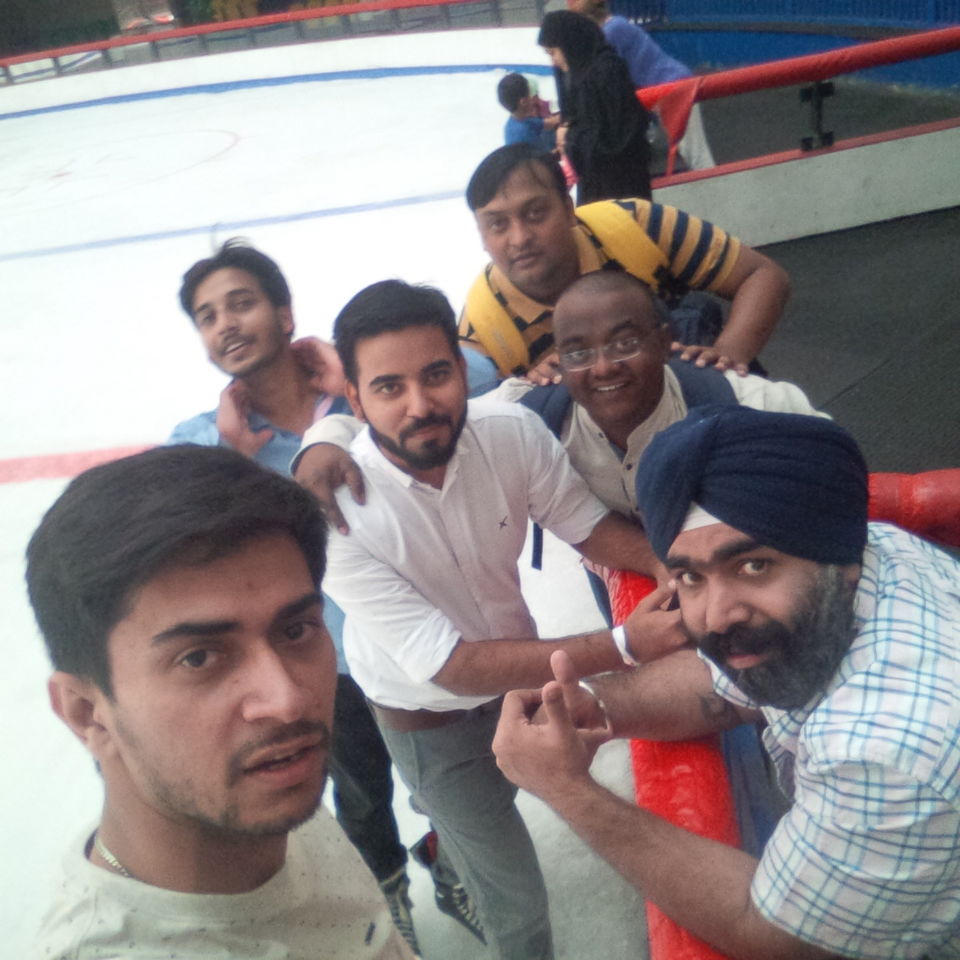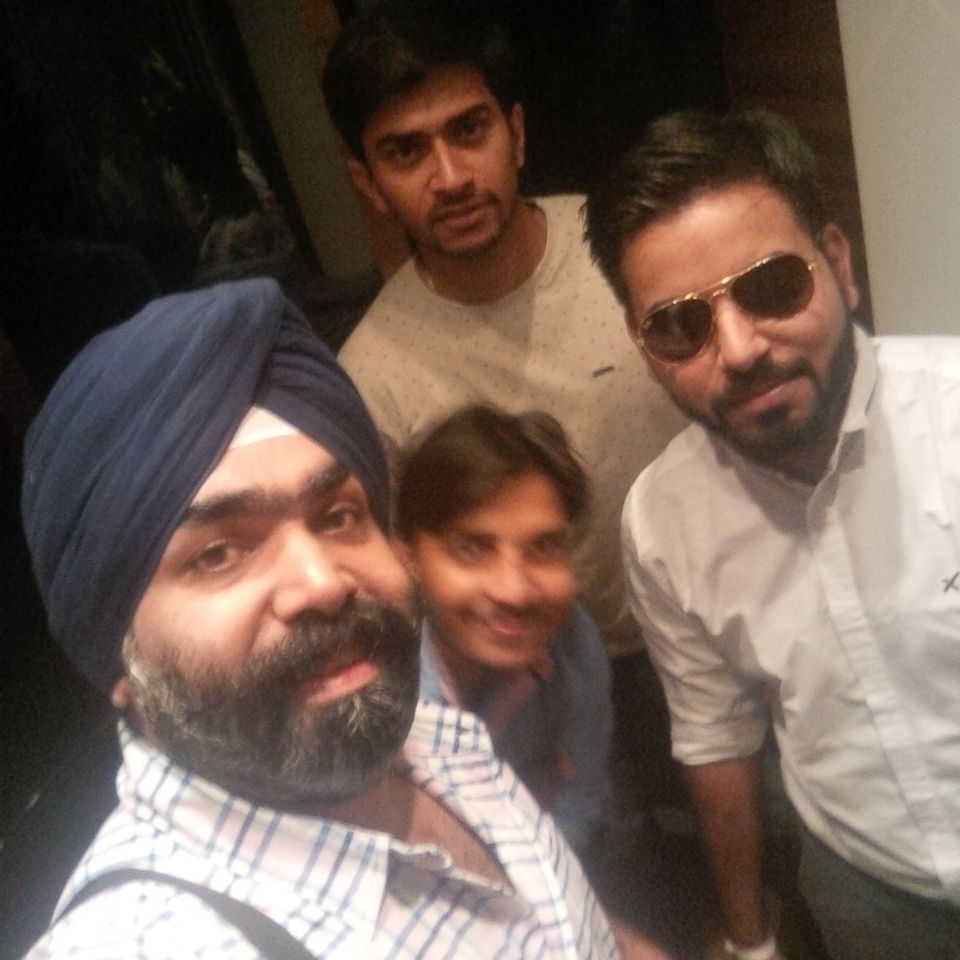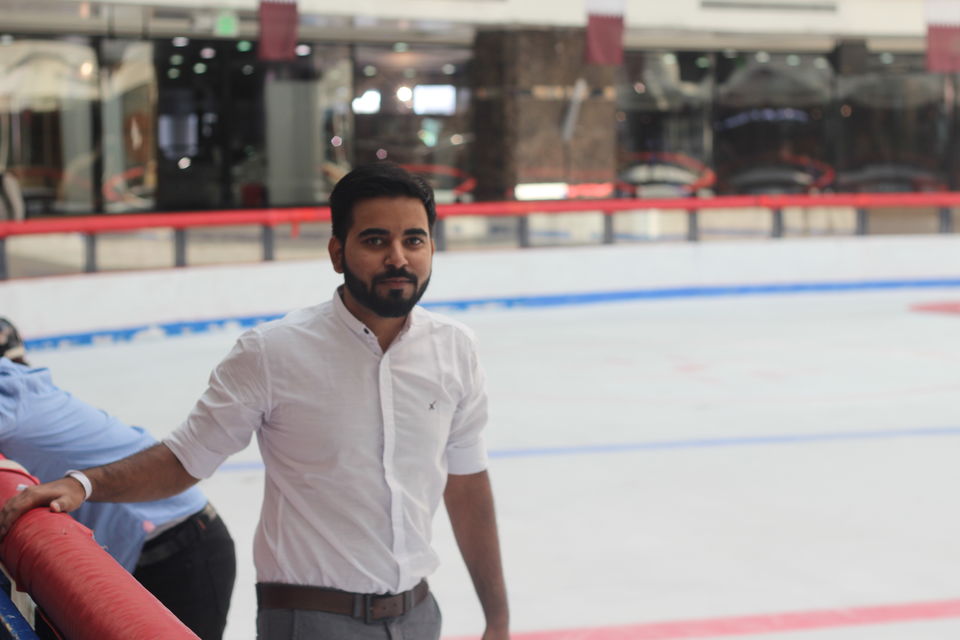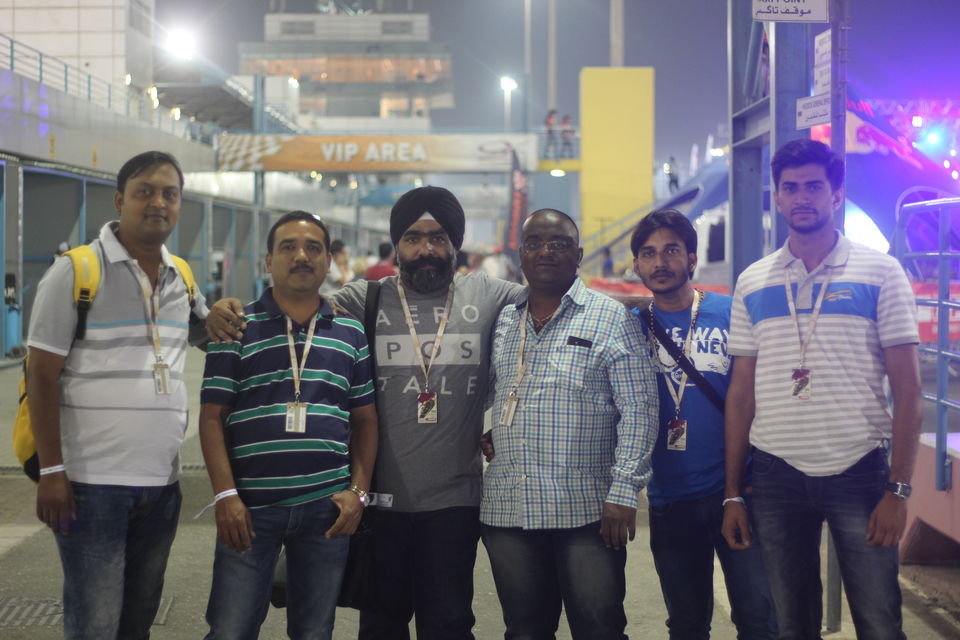 We were taken back to the Circuit for the final race and thats were the fun began again , it was one hell of a get together which was in action at the Losail Racing circuit, we were having fun , eating together , watching the pit girls, clicking pics with them and a bunch of Arab Sheikhs , we even kinda made fun with them . so it was unlimited fun happening with some new friends for life . As the time passed we met some racing drivers, got some pics click in the Pit lane and had some unforgettable moments which i will cherish throughout my life
Check some action which happened on the Track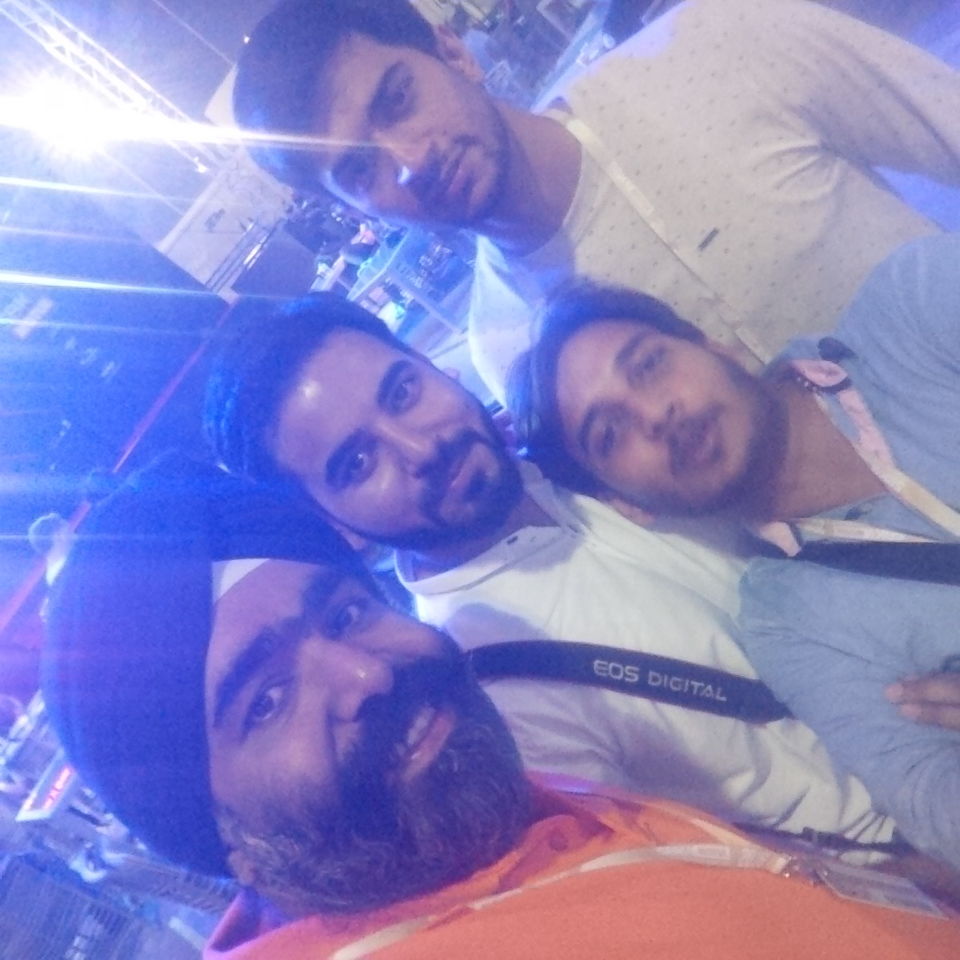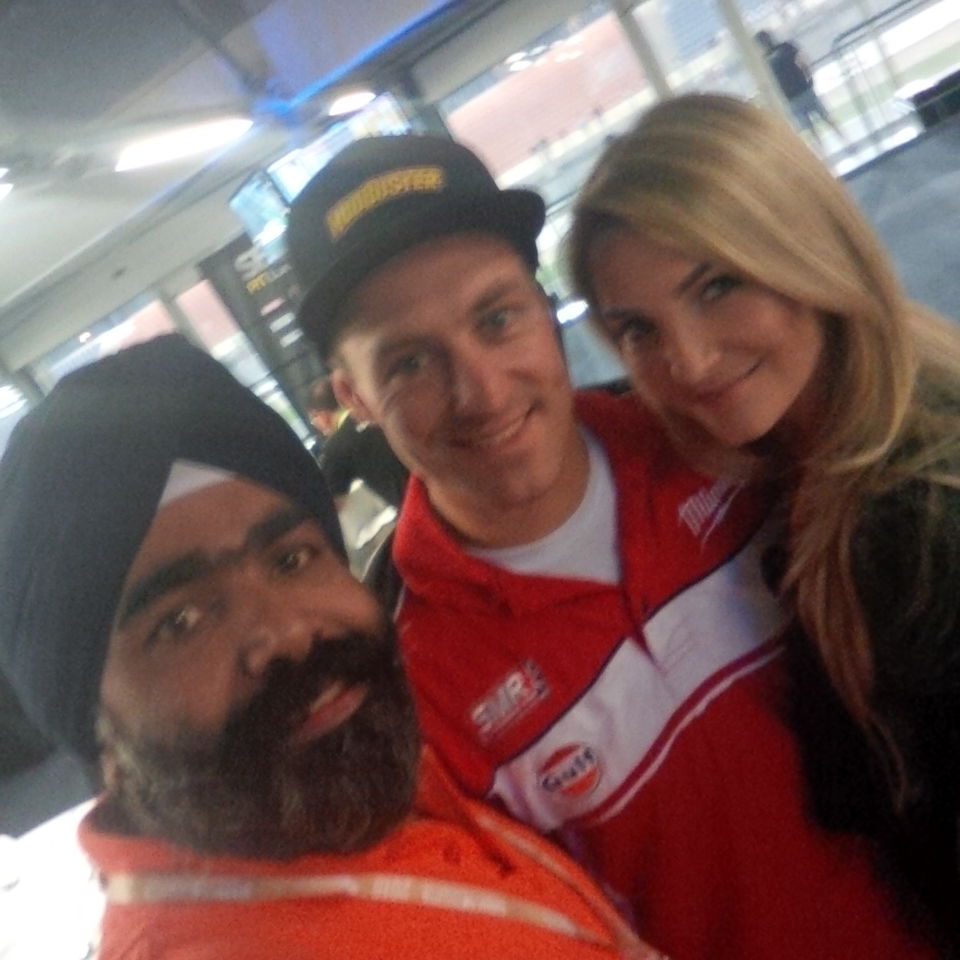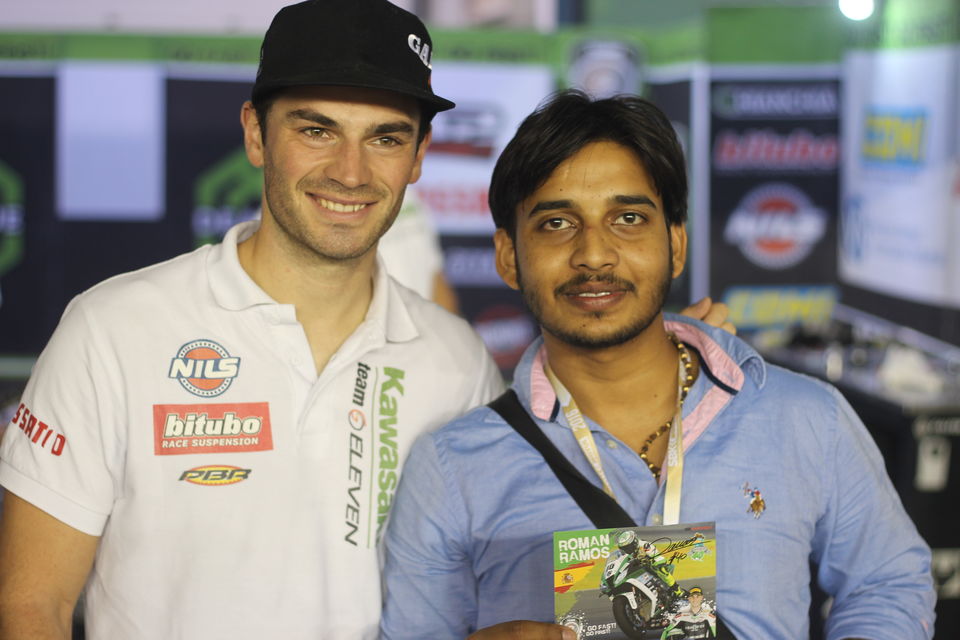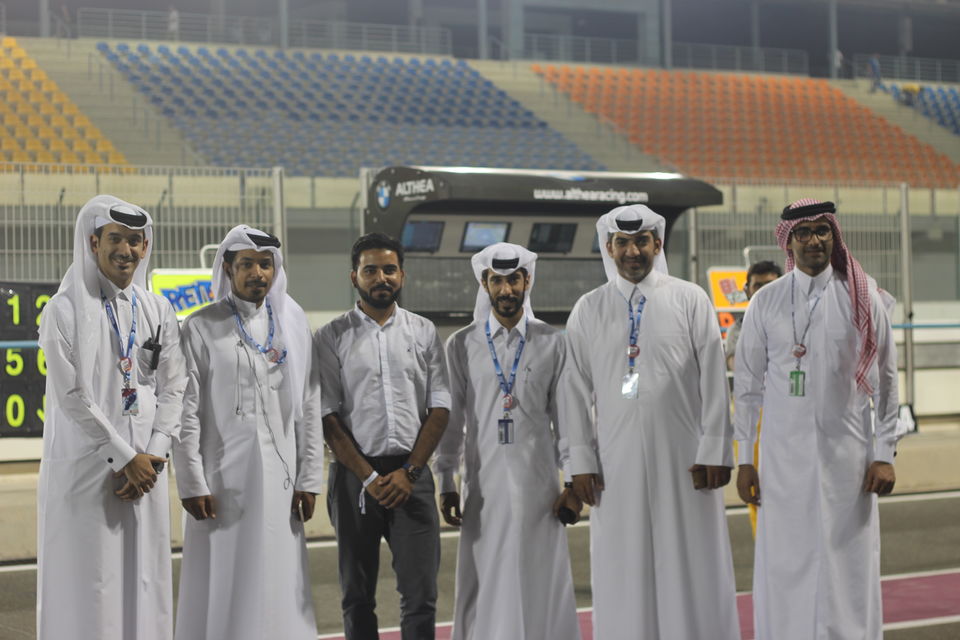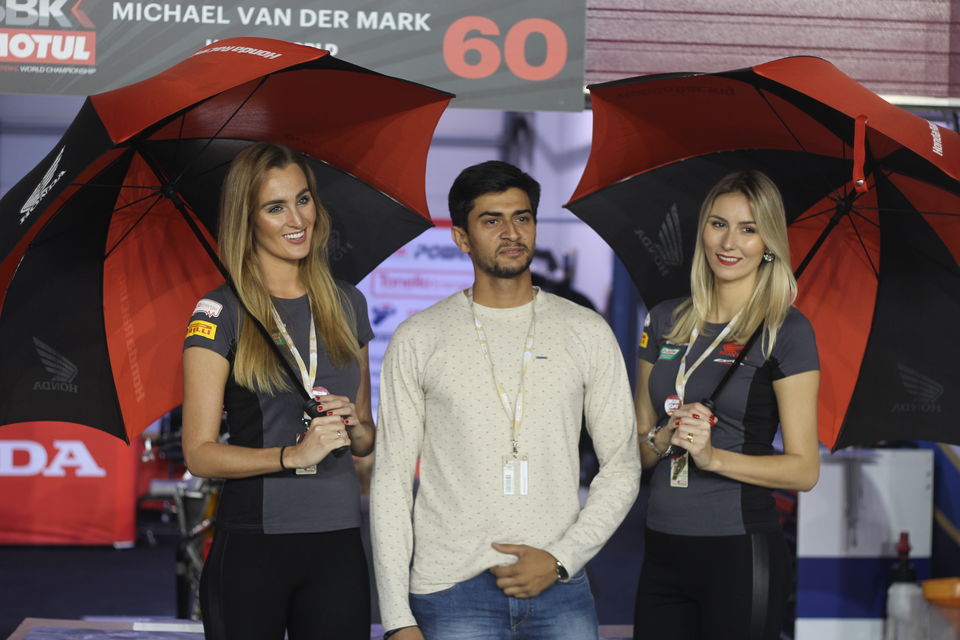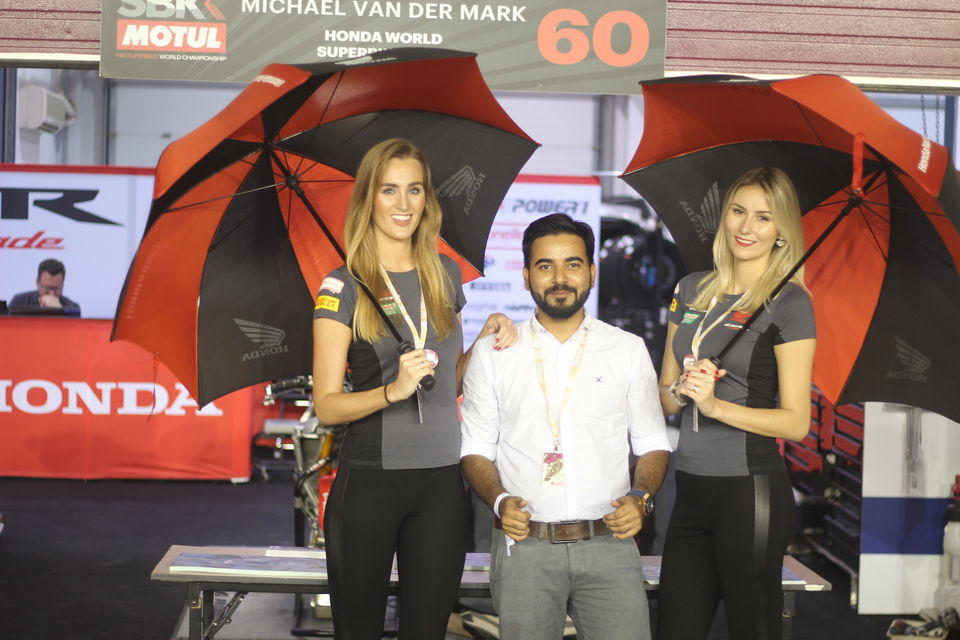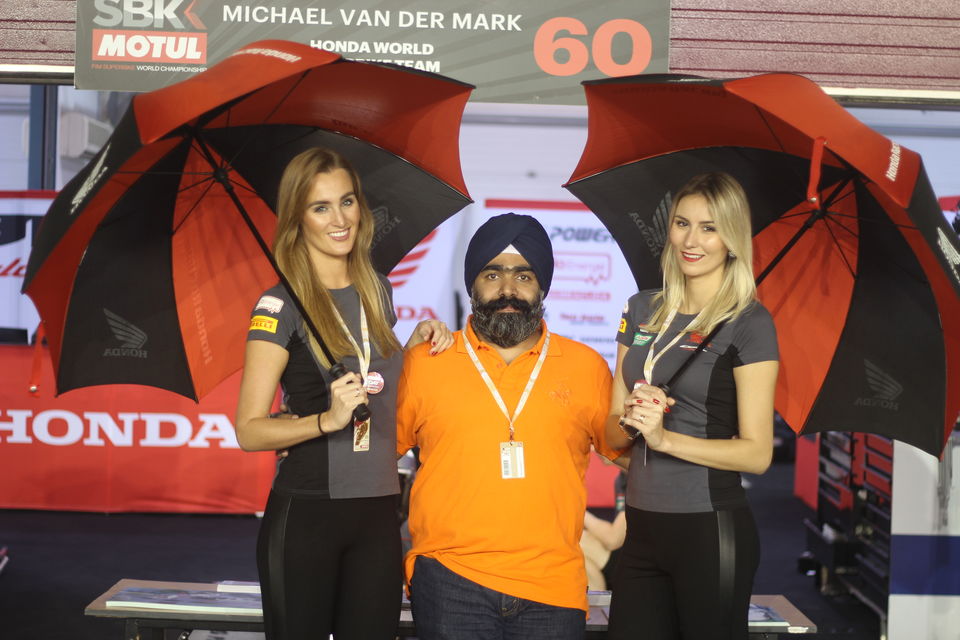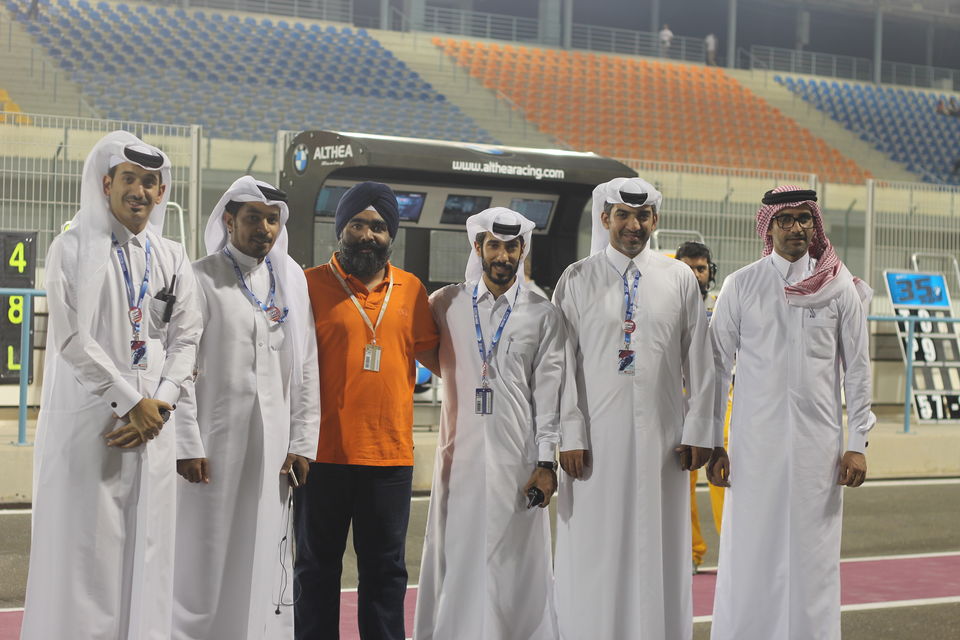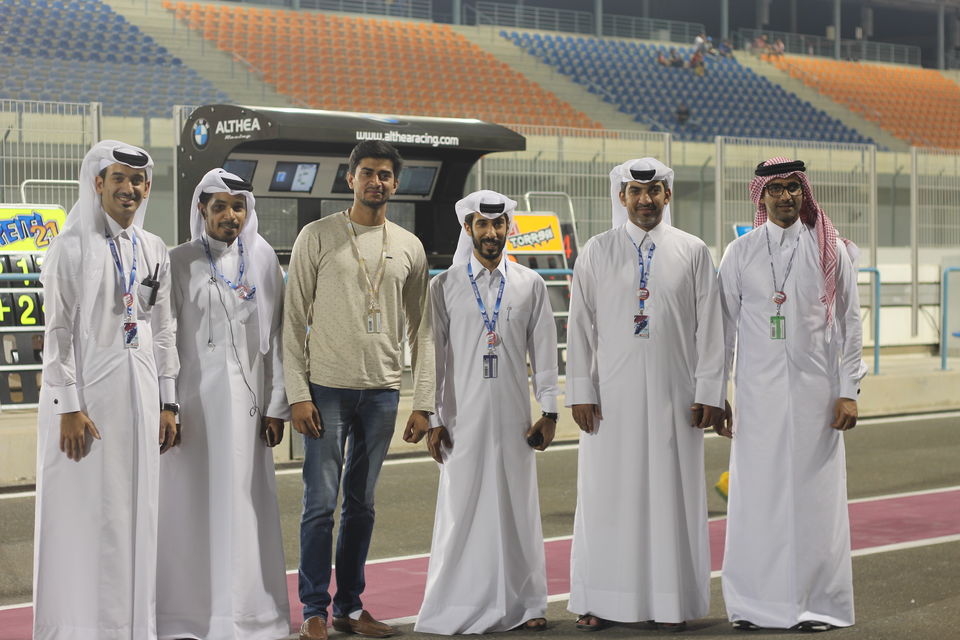 So from the Circuit we all went back to hotel , as it was diwali night we all wished each other and some also missed their homes as they were away from family on a festival night , on other hand Ayasha was missing her home for us as she had to perform Puja , but she was all with us and we also send her back so she can be with her family and celebrate .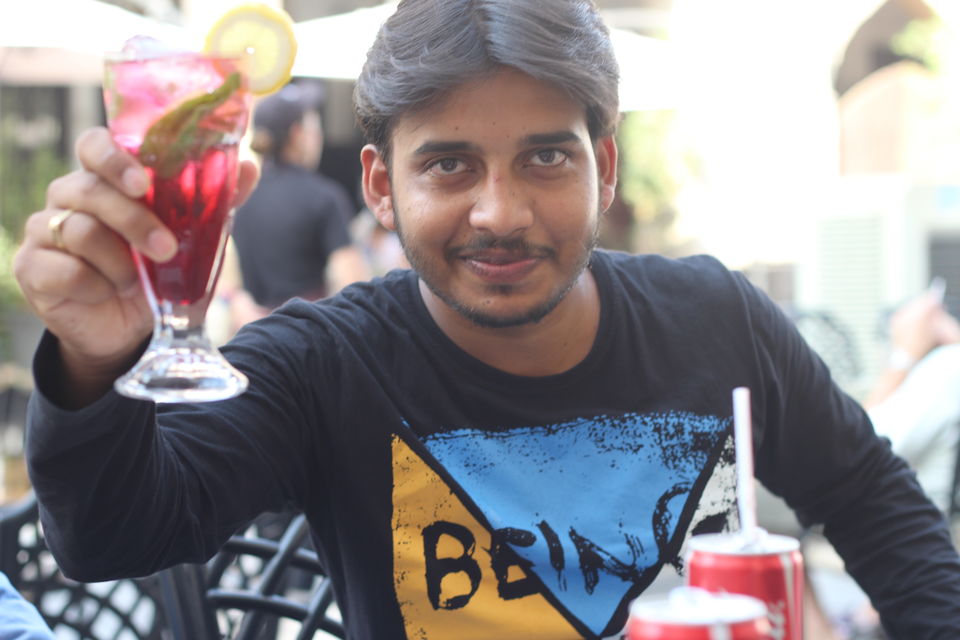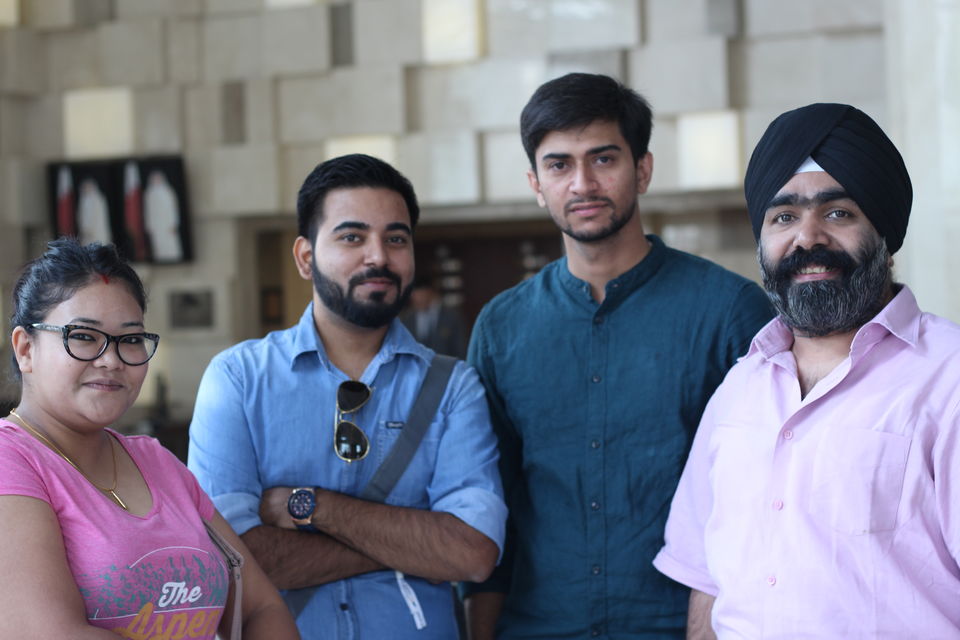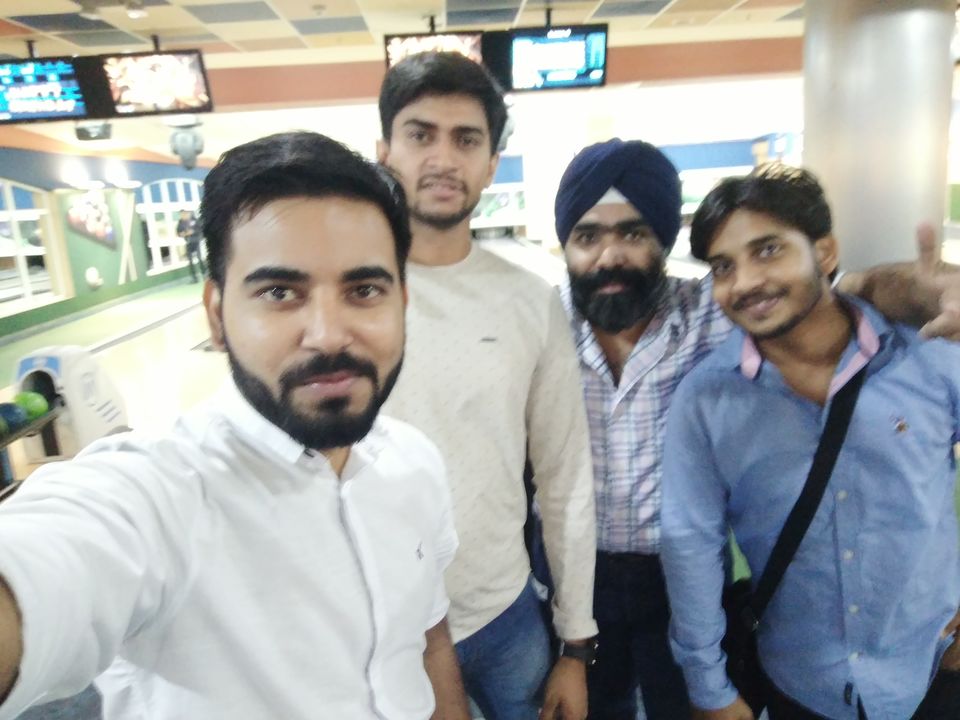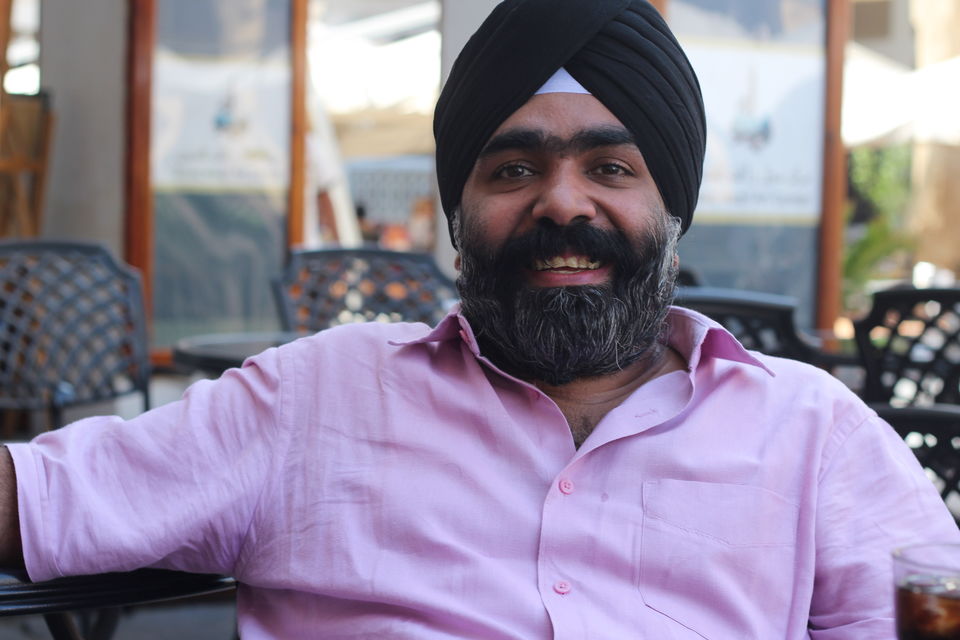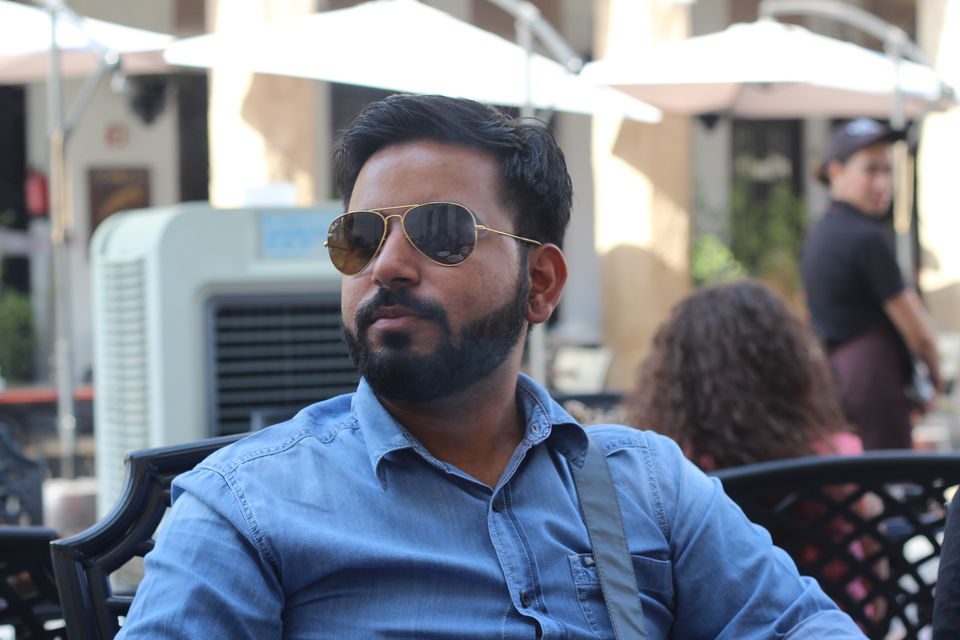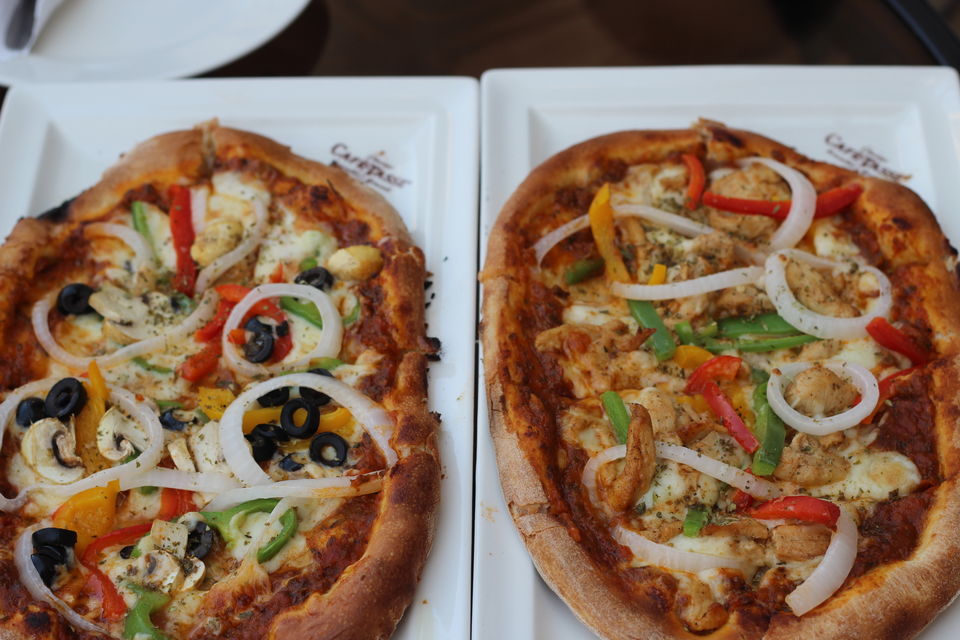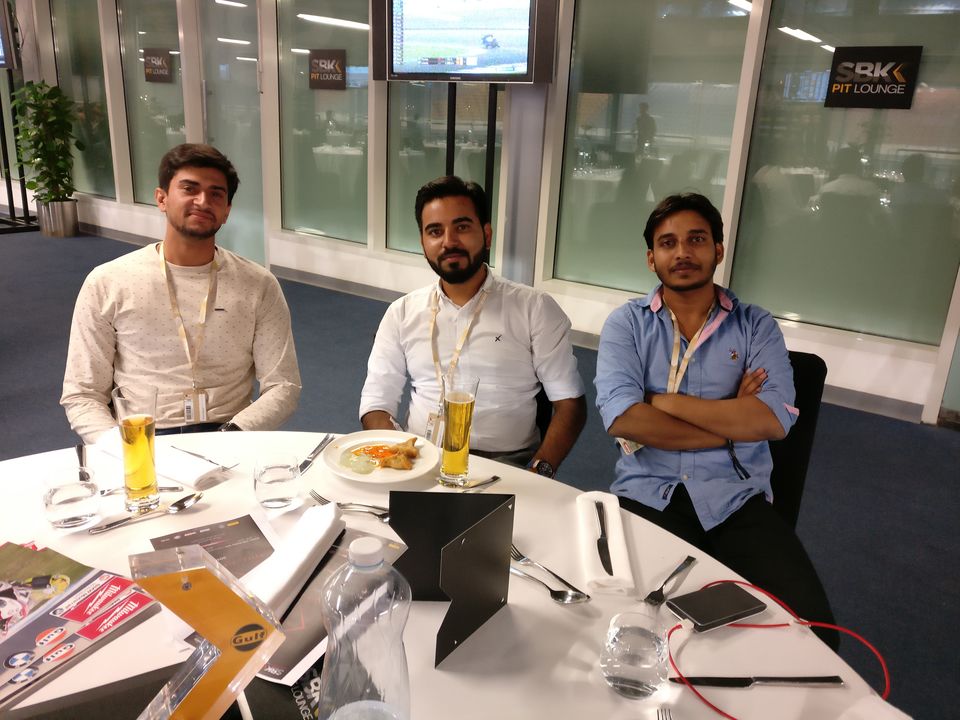 As we all came back to our room , we the group of 4 get together and planed what we gonna do for the night . we called our new TINDER friend Suzene and we all met in the hotel lobby . As Doha as some restrictions regarding the night life we all decided that we will be spending the night at the Noir Lounge & Club at the hotel it self. it was a fun place with amazing music being played by the DJ and we all were dancing , It was an unforgettable night being spend with loads of fun together. it was one of the best time i had spend with a group of friends whom i met for the first time in a different country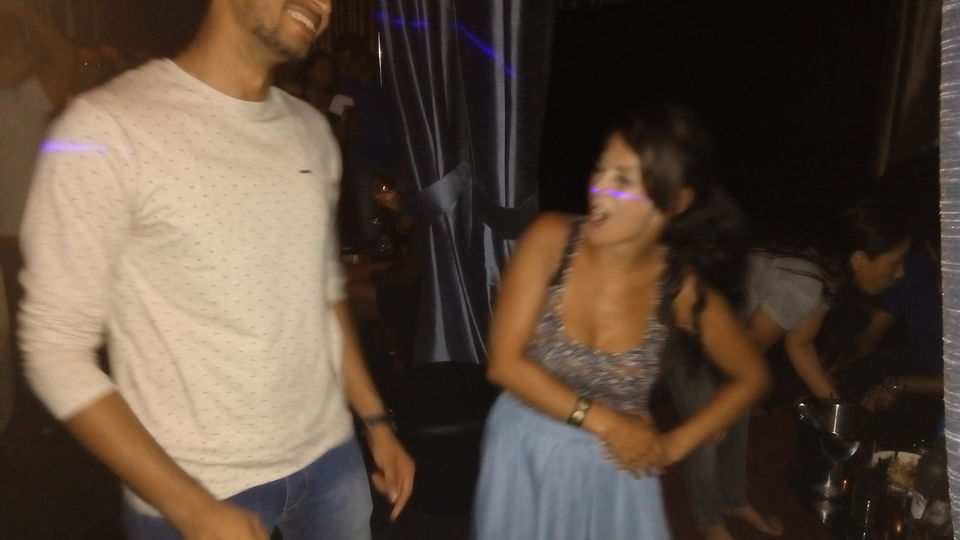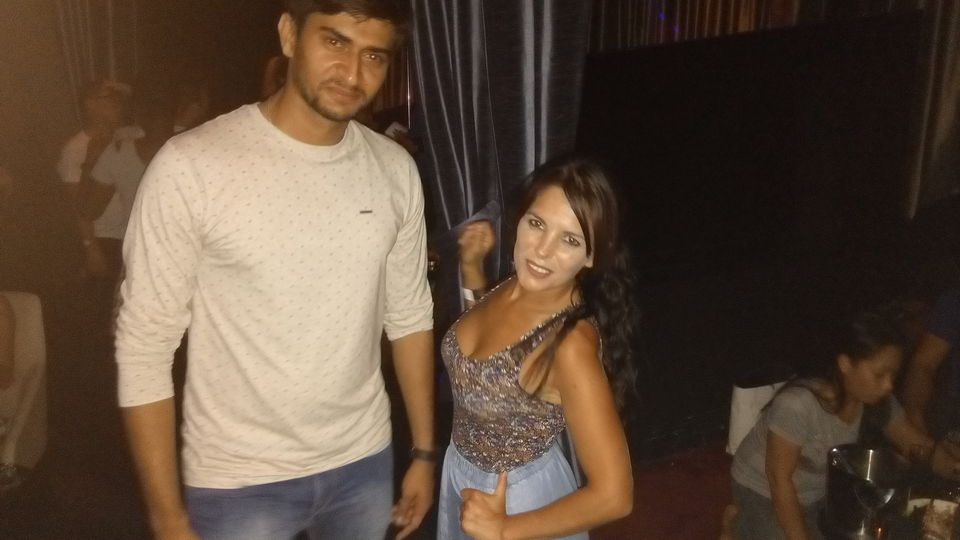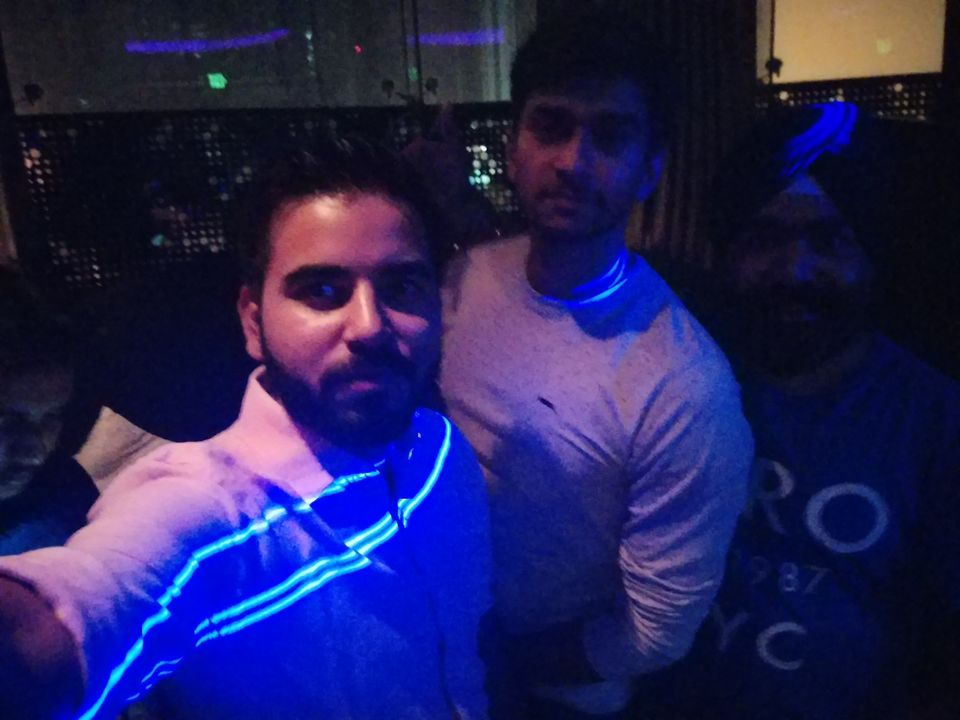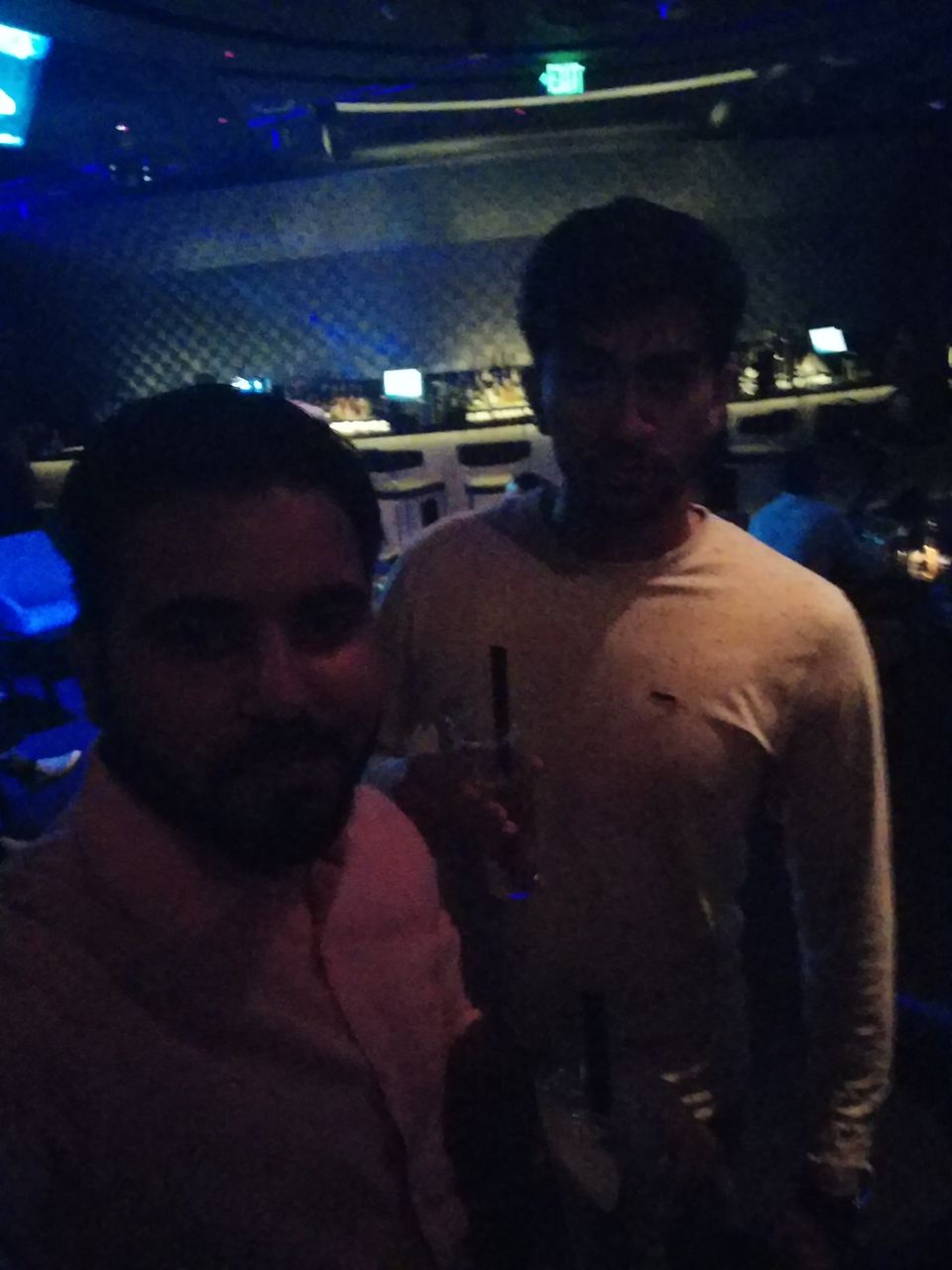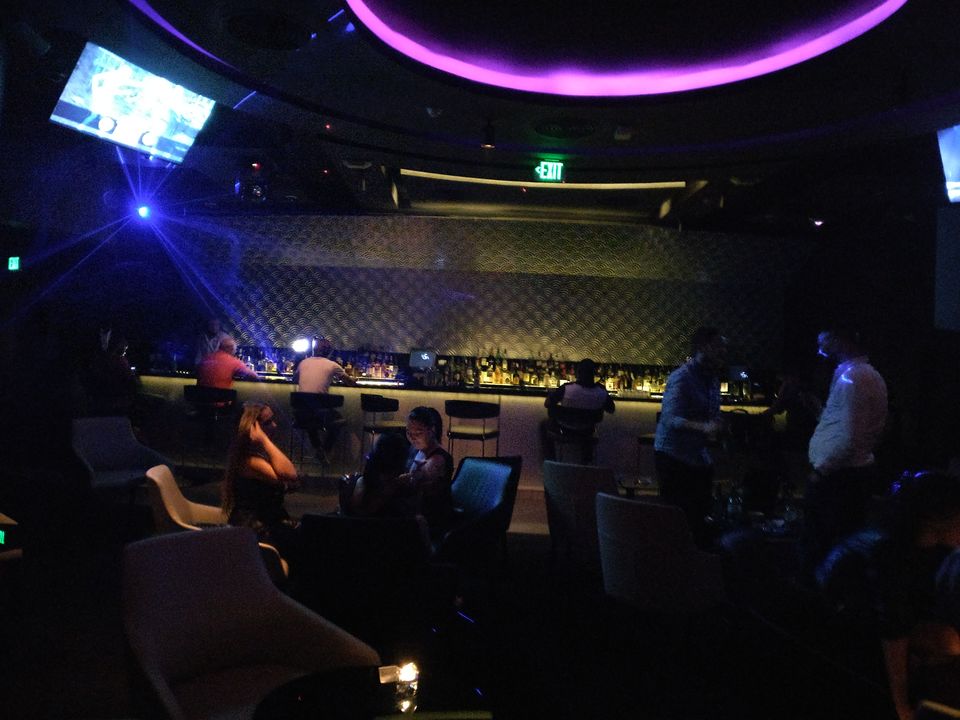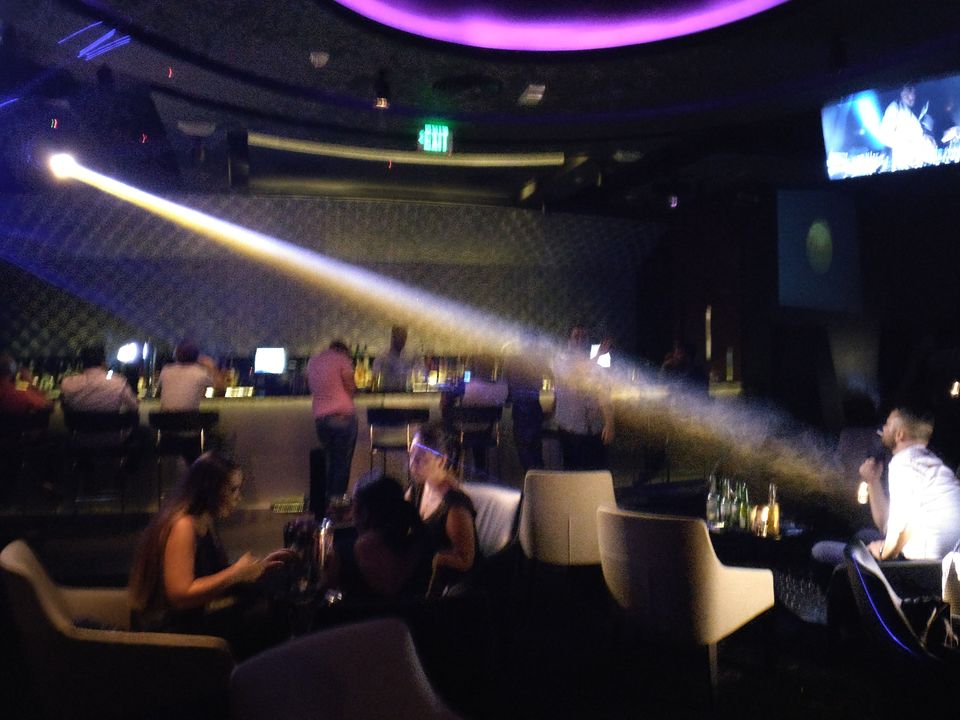 It was some amazing unforgettable moments which will be cherished through out life, it was a long night which was just not ending and we also didn't wanted it to end but as it is said Every Good Things come to an End , so did that night , we all called it a day and we all went back to our rooms .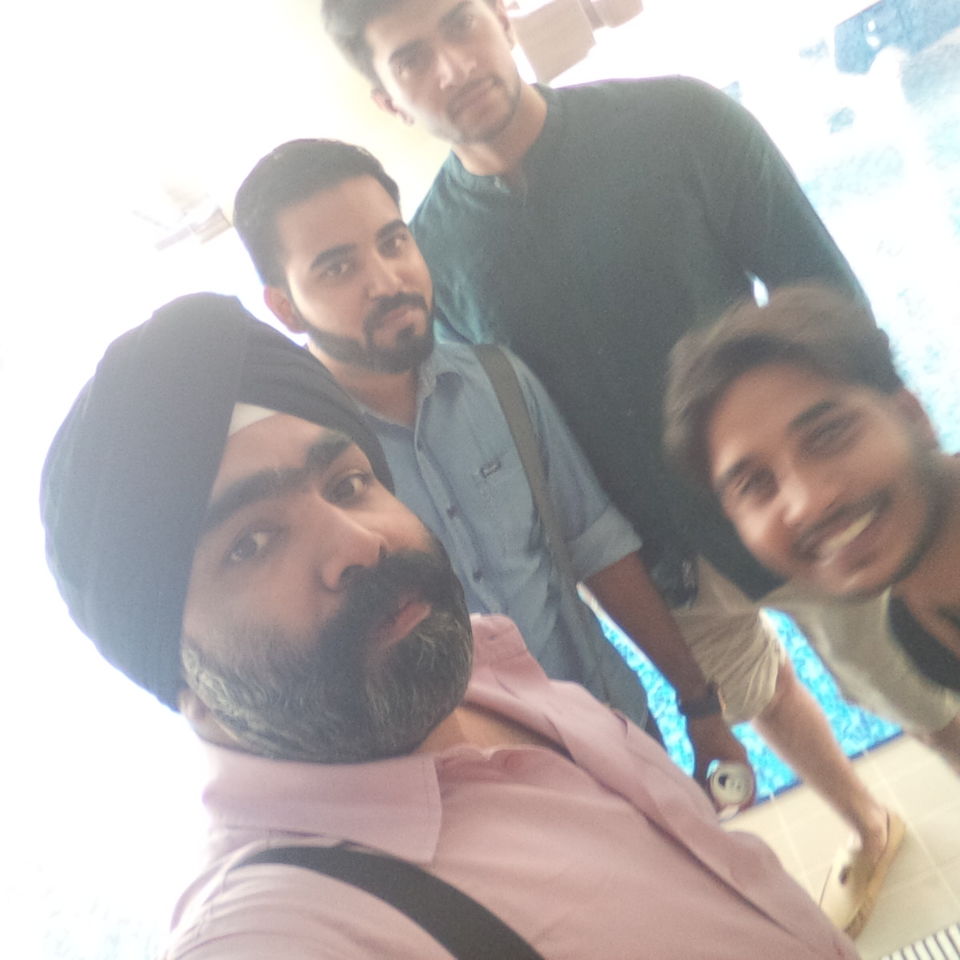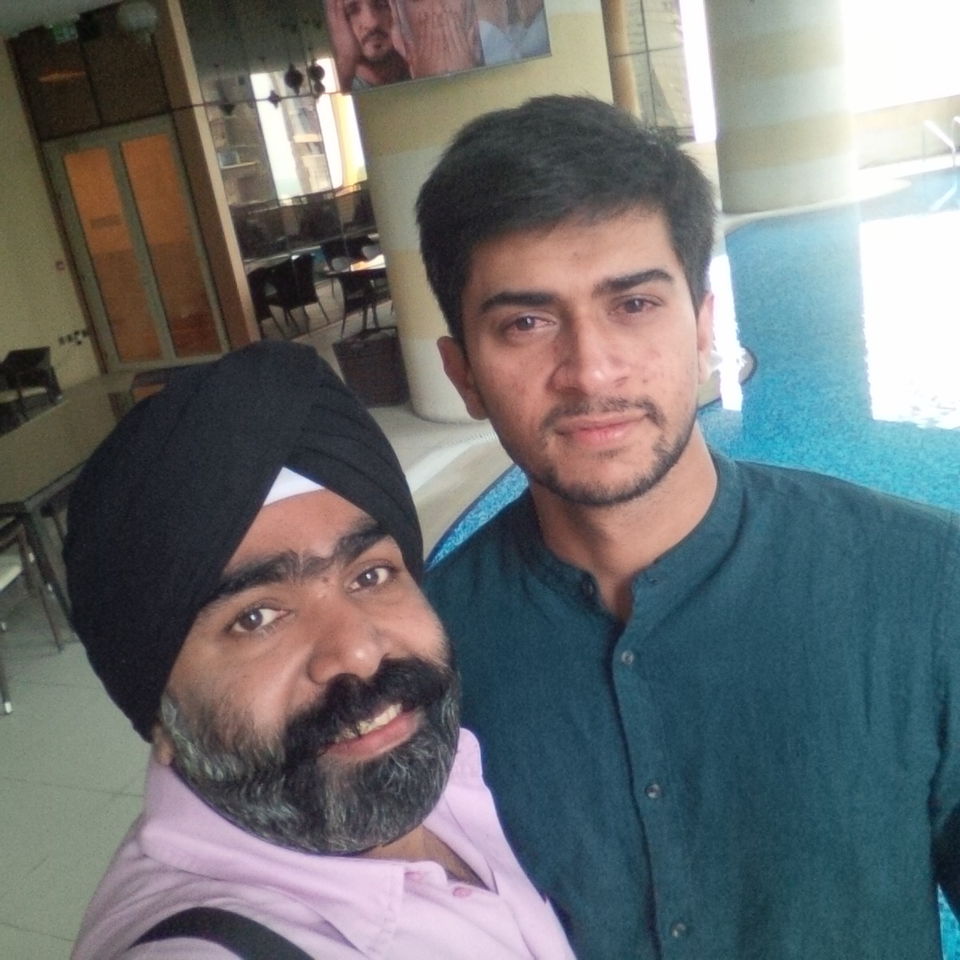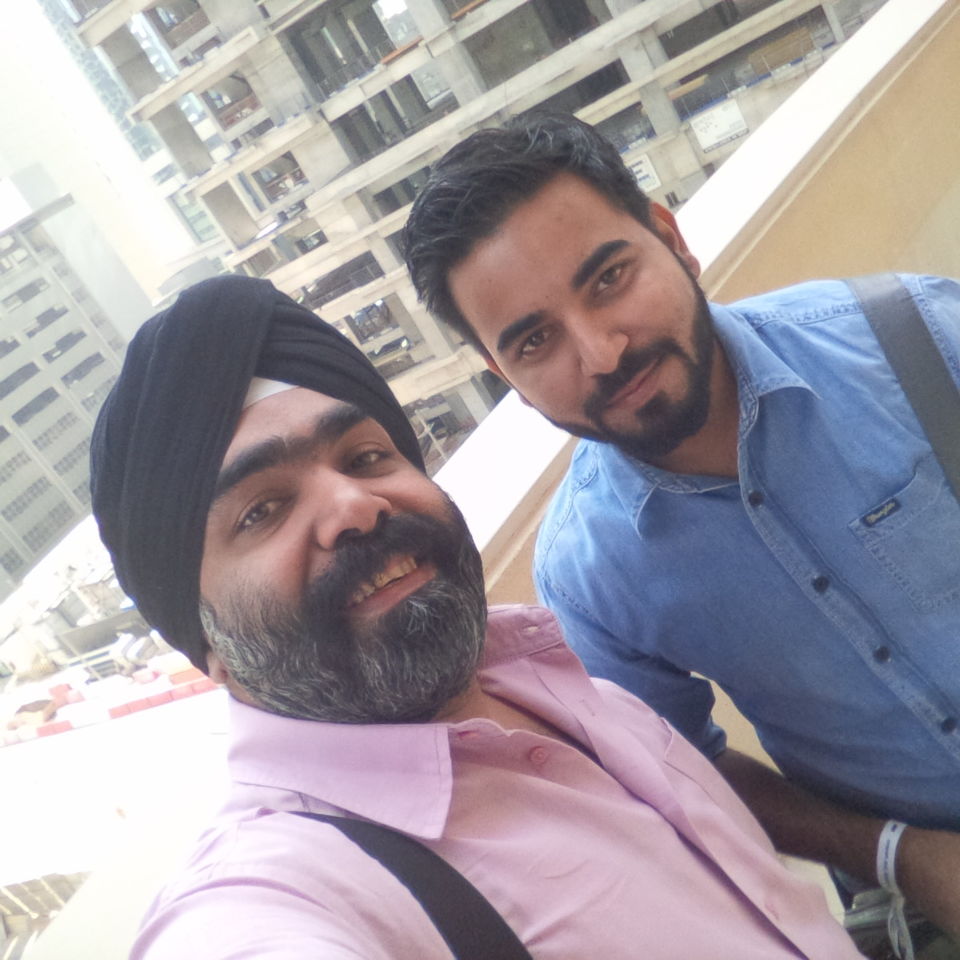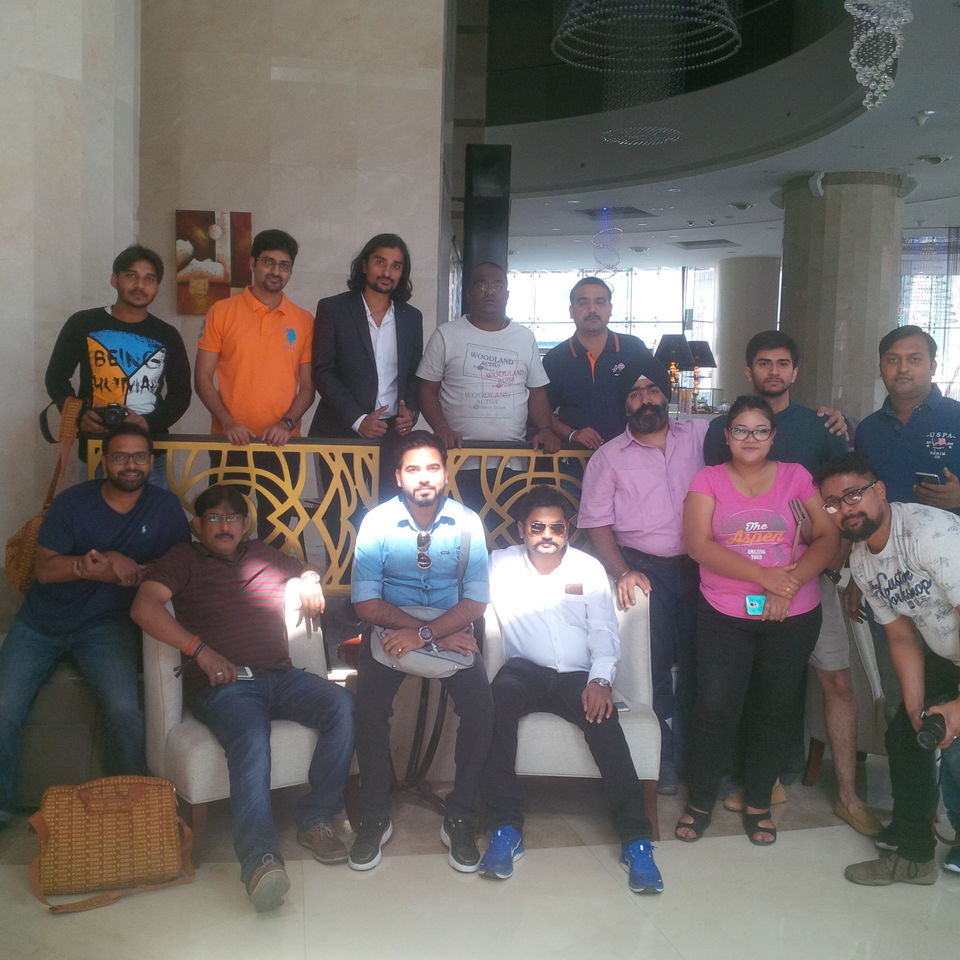 Next day we all woke up little late as we slept last last night , it was time to say goodbye to Doha and to some amazing memories . We all get together at the lobby and had some group Pictures clicked which will be going down the memory lane with us .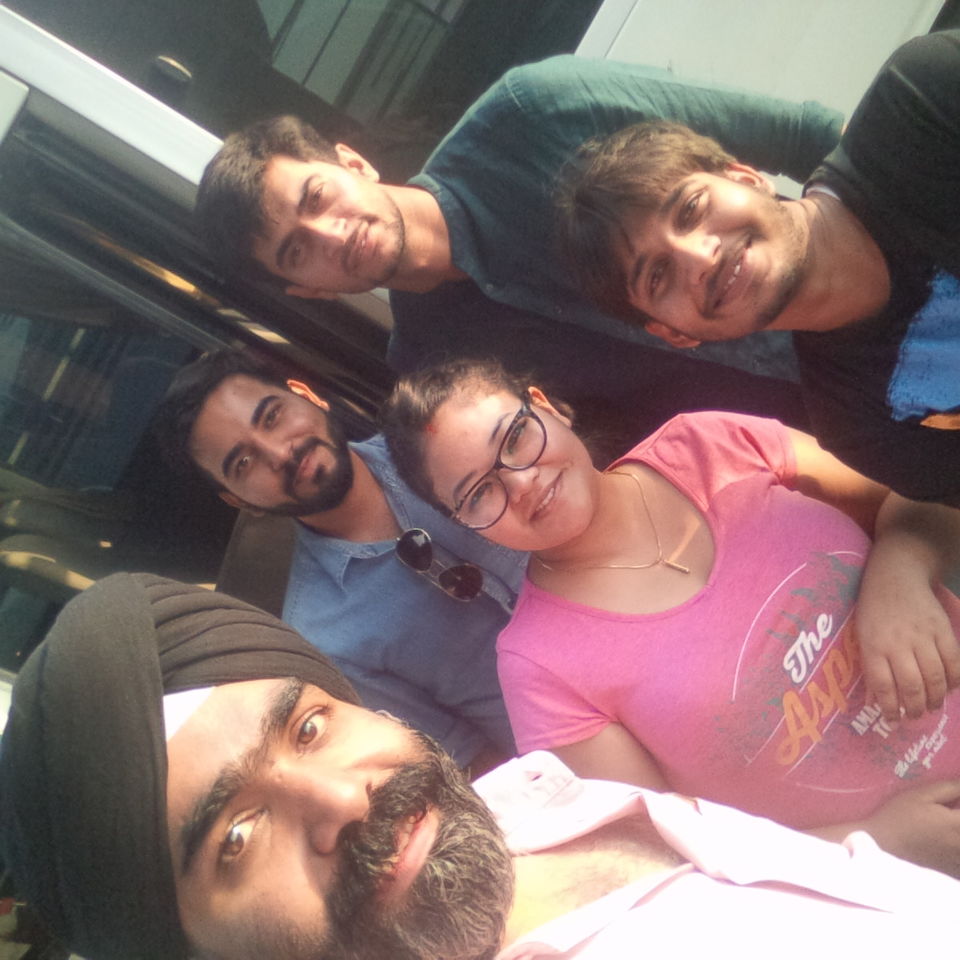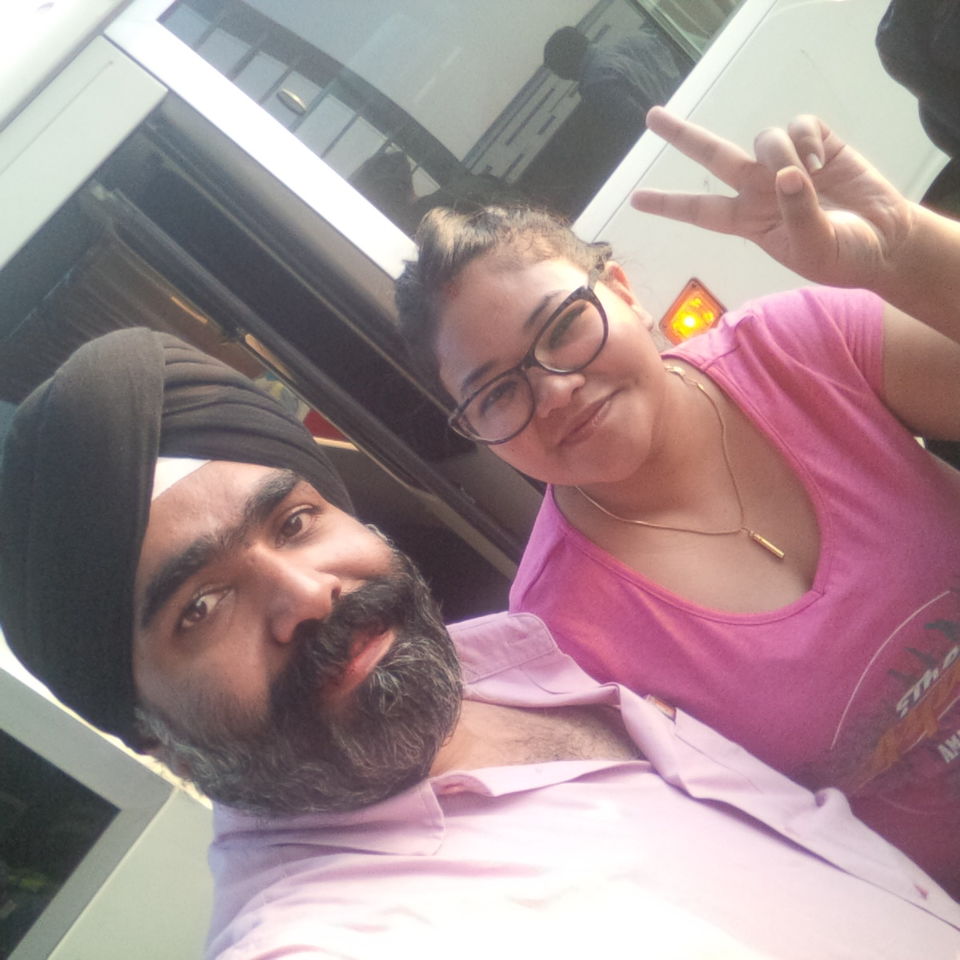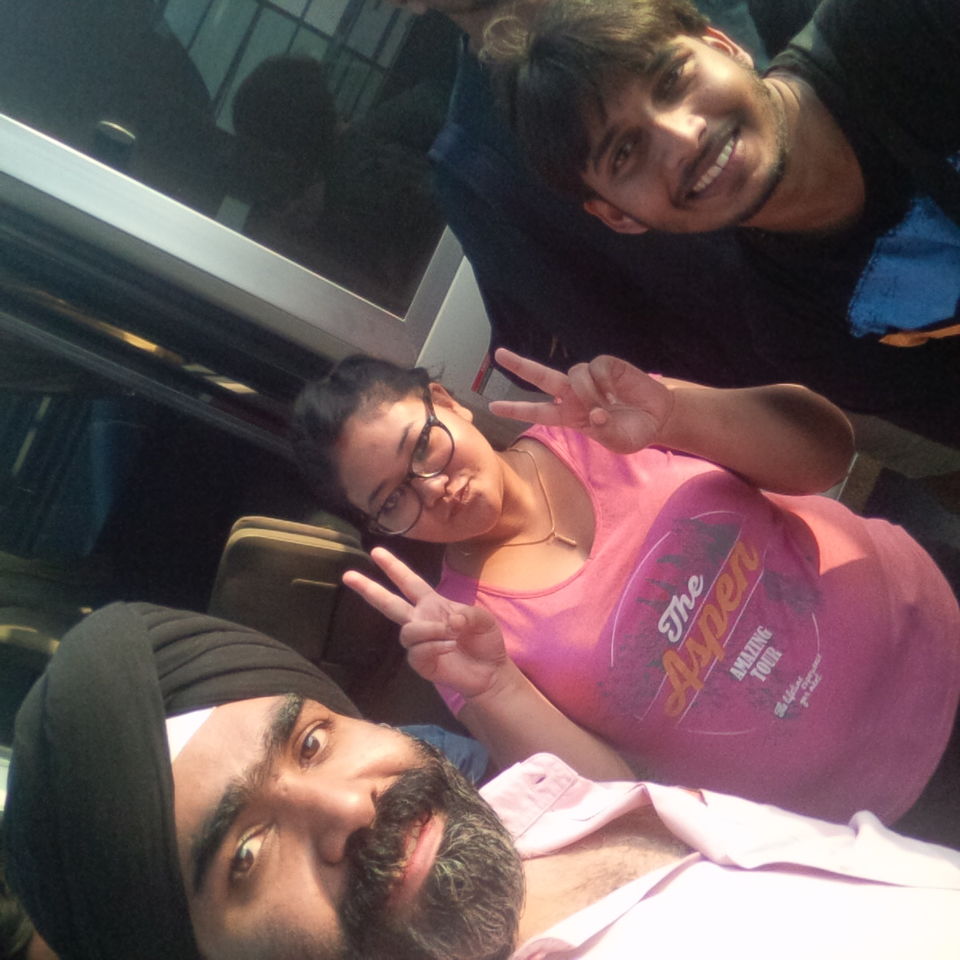 Ayasha was the best guide one can have and she changed from a Guide to a friend for me whom i wont forget ever .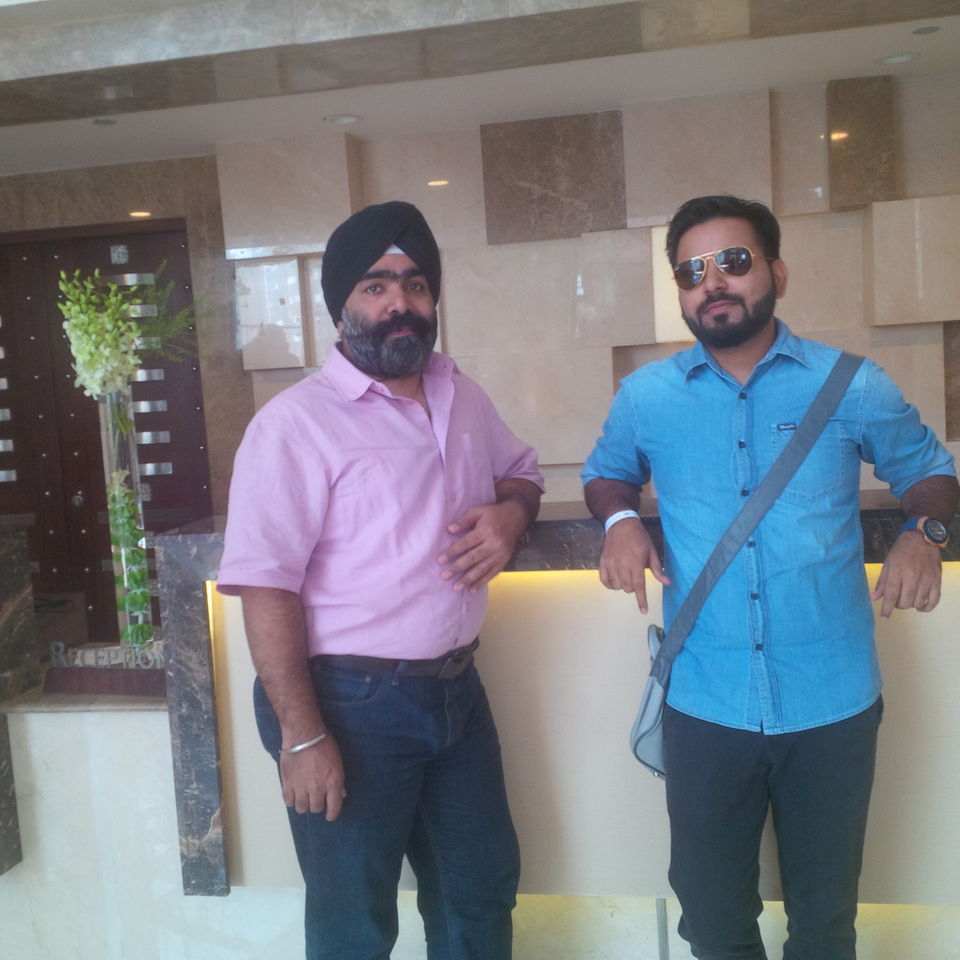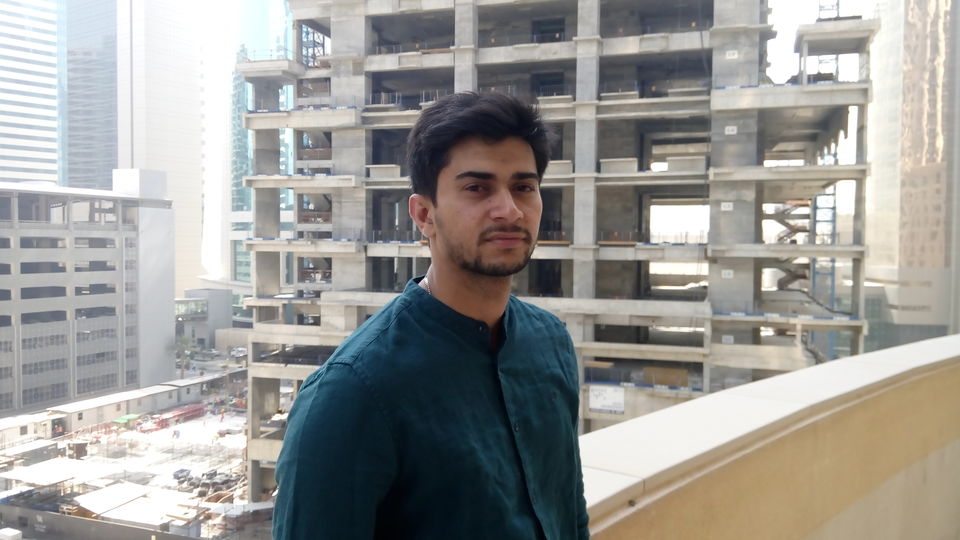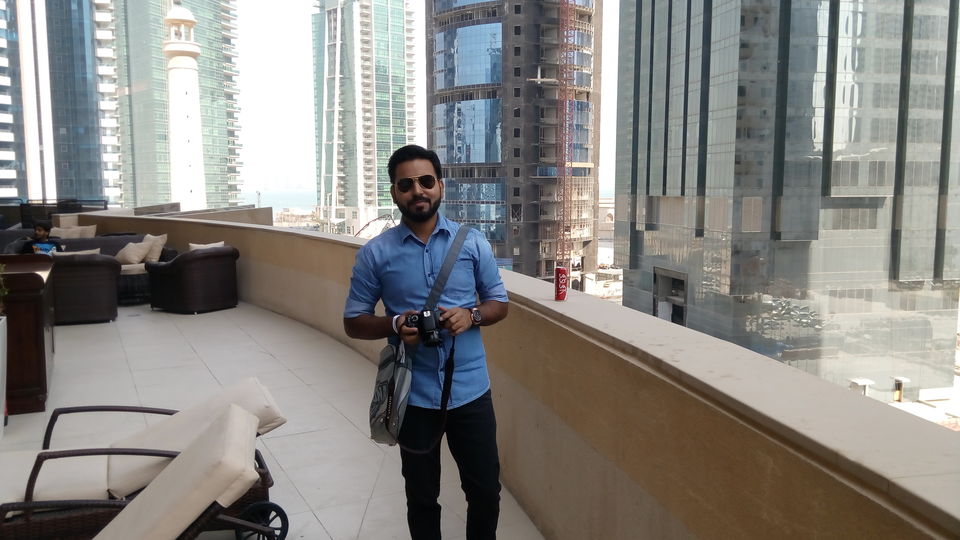 Tamesh Ishan and Rohit , these 3 will be friends forever and still we all are in contact and are planning to make another trip together .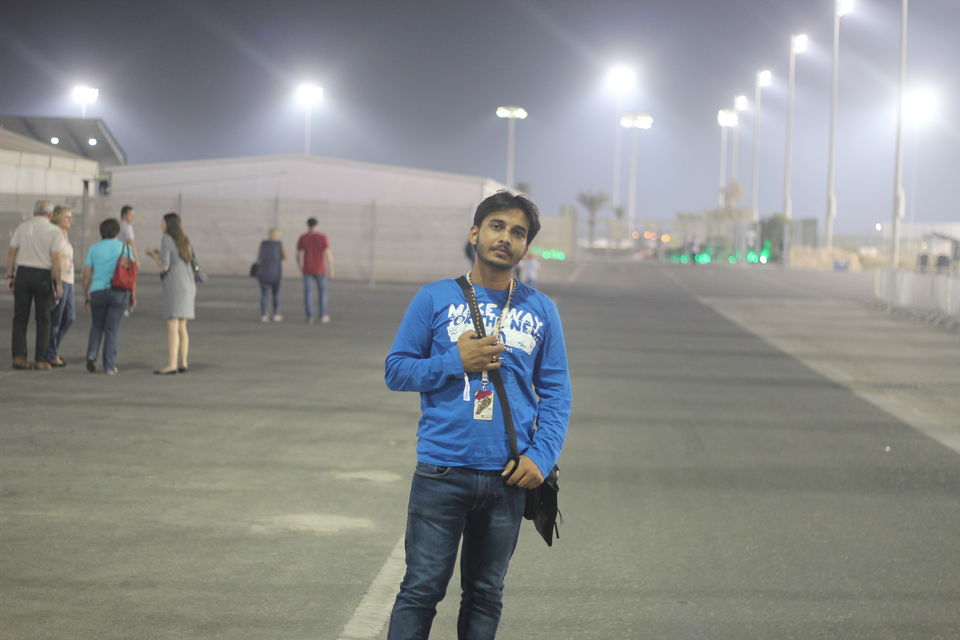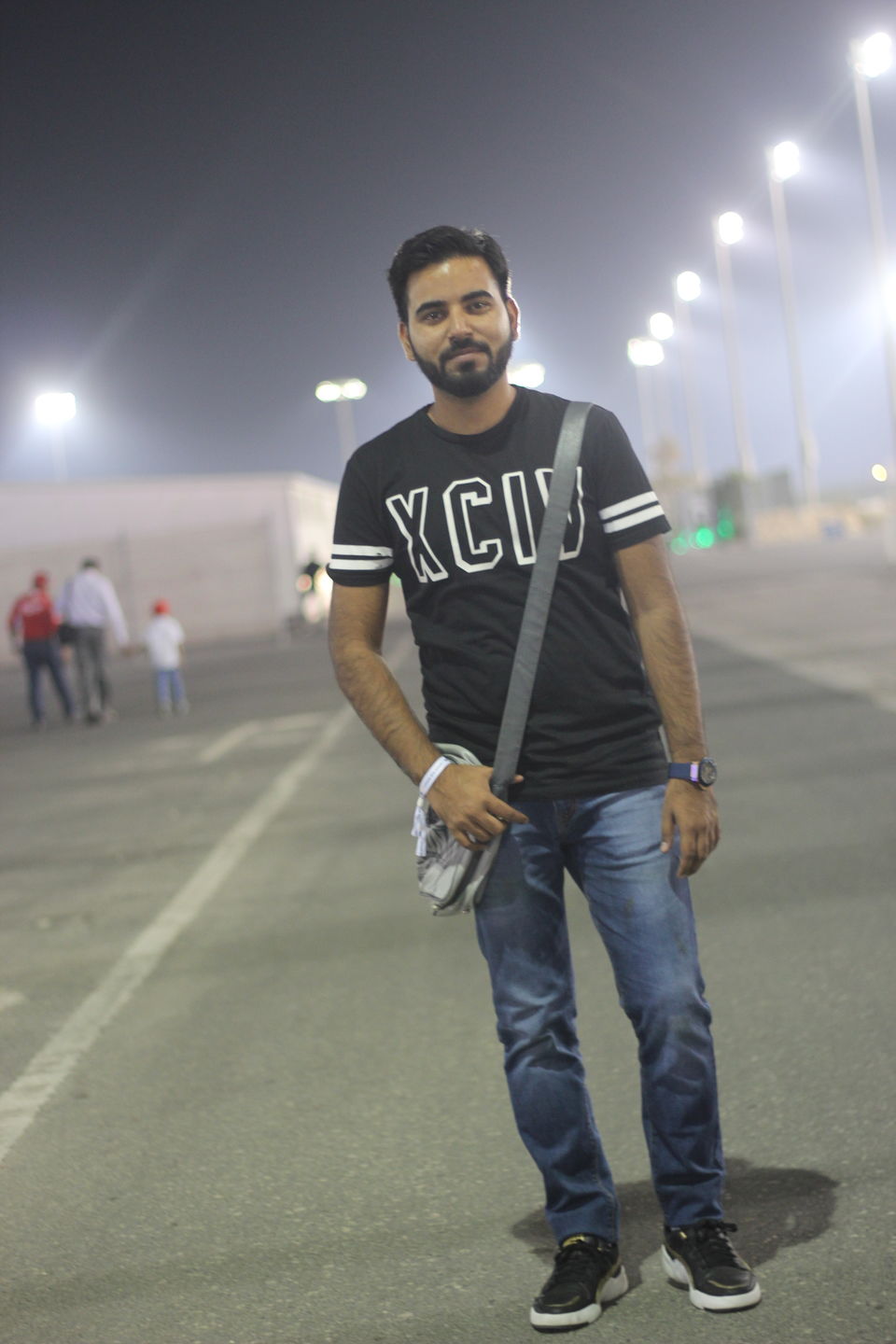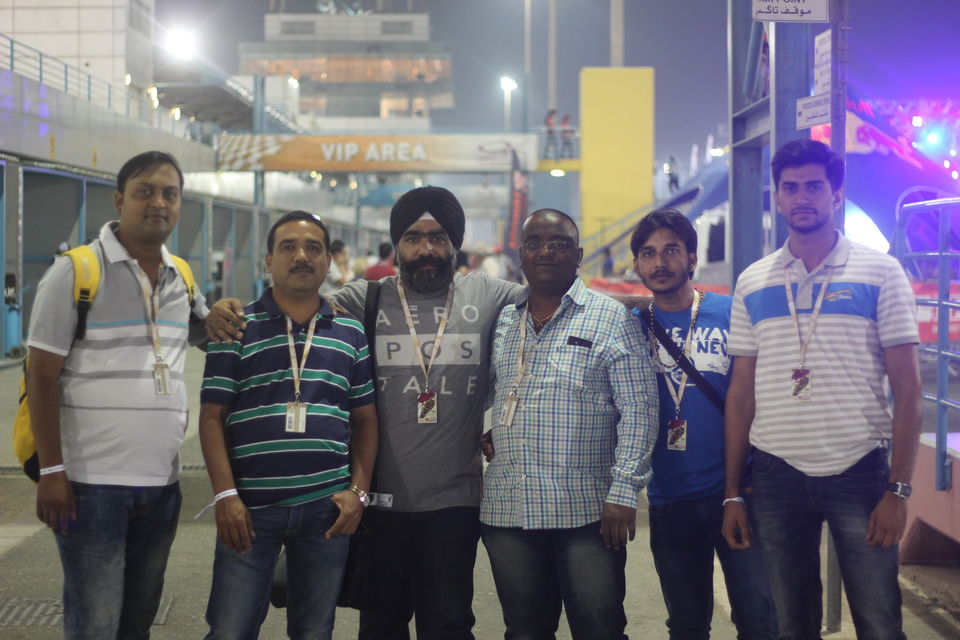 In whole it was an amazing trip and all thanks to Ayasha , Tamesh , Ishan , Rohit & Suzene . i had my first and the best group trip i ever will have . I thanked God to have made me meet these cool crazy bunch of people .
Finally it was an amazing journey where i went alone and came back with 4 real friends and so many memories to cherish throughout my life time . I would say i am blessed to have found these 4 people in Qatar who will be my friends for life and i can say #SwipeRightToTravel is an amazing way to connect with unknown people who can be best of friends for life .
#Qatar #Tinder #SwipeRightToTravel #Friends #Life #SBK #SuperBike