Did you know that an American medical tourist can save about 75% if the hip resurfacing procedure that costs $55,000 in the U.S will be done in India? A complete dental work quoted $6,500 in California may only cost $2,500 in Asia. That's the main reason why medical tourism is at its peak right now. A patient would benefit not only in terms of savings, but also in terms of the quality of medical procedure if he knows how to find credible health tourism providers and service providers in the top places for health tourism.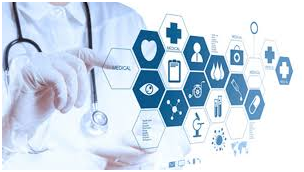 That's not even difficult to do. With the advent of technology, medical tourists can now directly contact a doctor in the country he plans to visit via online video chat. You can read here for more information about that app.
If you're worried about the quality of treatment you'll receive in foreign countries, don't be. Medical practitioners in Asia and Central America are getting at par trainings from similar universities and hospitals as the US and UK doctors. Virtually every typical medical procedure is available abroad with cost savings ranging from about 15% to as much as 85%.
If you are considering a long vacation to a beautiful destination where you can seek medical care at the same time, here are some top places to consider.
The Best of Central America
Several countries in Central America are proving to be great locations for Americans who need not travel too far from home. These health tourism destinations - Panama, Brazil, and Costa Rica - are perfect since these are just within the continent. Compared to Asia, the costs here are still higher, but the cost of travel here is lower being nearer. Moreover, you can set a doctor appointment online once you find a doctor, say in Panama, using the app mentioned above.
Brazil, for one, just recently gained credibility as a destination for other types of procedures, having the most number and best equipped hospitals outside US fully accredited by the Joint Commission (JCAHO). Costa Rica has nearly 15% of its international tourists taking advantage of its medical services. San Jose and its adjacent areas are home to proficient medical practitioners making this country one of the top five medical tourism destinations for Americans.
Rising Asia
Asian countries such as India, Thailand, Malaysia, Singapore, and Korea are among the top health tourism destinations being way cheaper than US hospitals. This is why a growing number of U.S. insurers are starting to consider including Asia's hospitals to their coverage, not to mention the fact that they can easily choose a doctor using the app.
India makes a great destination for Americans, Europeans, and Canadians needing orthopedic and cardiac surgeries with its top private hospitals in the cities of Delhi, Bangalore, Chennai and Mumbai. Thailand is famous for its cosmetic surgery and excellent medical infrastructure. Medical tourists flock to Malaysia for its quality medical facilities, competencies, costs, and for its special burn treatment centers. Singapore, though small, has a health care system that the WHO ranks as first in Asia and sixth in the world with its pride, the $300-million Biopolis, a biotechnology research center.
At a time when people can't be restricted anymore by distances, medical tourism is rising fast as it fuses travel and healthcare. Indeed, top places for health tourism like Central America and Asia are great places to visit and relax after an agonizing procedure. Moreover, thanks to the medical app, you no longer have to agonize over how to choose a doctor, since it makes everything easier.