If you are planning to go to Bali, this set of blogs will ease your trip :)
I hope you have got the preview of first blog here:
https://www.tripoto.com/trip/exploring-bali-on-scooter-part-1-garuda-park-and-uluwatu-temple-5b41cd86a2e7c
Keeping the same spirit to explore the Bali, I decided to ride to Tegenungan Watefall after reading a lot of positive review comments online.
Bali island is blessed with many tourists attractions and many of attractions are spread around the island. It is very obvious that lot of tourists will be travelling around to gather the memories around the famous places, considering narrow roads and lot of tourists vehicle create traffic jams. One of the best way to escape the traffic and parking problem is to hire a two wheeler and scoot around the island :) I rented a 200CC Automatic Scooter (Yamaha N-Max) in 2,00,000 IDR (around 900RS) for 2 days.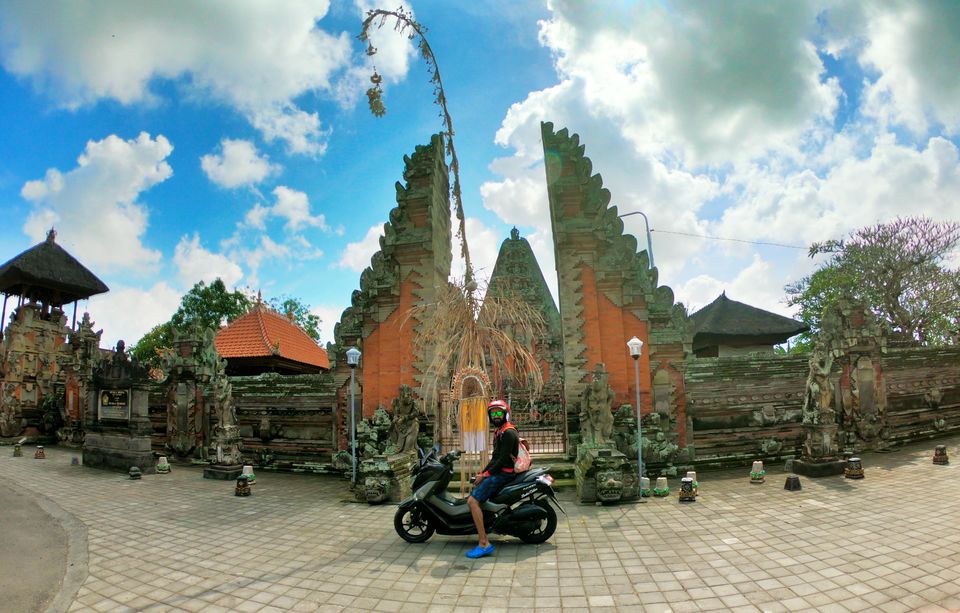 I booked my resort at Sanur Beach, It took around 50 minutes from Sanur to the Tegenungan Watefall. I just followed the Google Map on my Indian Phone equipped with local SIM Card which I collected at Airport at just Rs.450. You can book online at best prize here:
https://www.klook.com/invite/Q161Z?c=INR
The roads in Bali can be tricky as you may see sudden potholes or animals on the road. It seems to be normal as driving in India is no different :) I was lucky to escape a BIG sinkhole caused by the landslide, if you can notice in the video
Most of the roads are very narrow till you reach near the Waterfall, i wouldn't suggest self driving car instead hire a scooter or a taxi for the full day (as taxi may cost hardly 2000 Rs for 10 hours). The parking had decent space as its mostly on street and I wasn't asked any charges for the scooter parking.
The entry ticket was 15,000 IDR (70 Rs) per person accepted in cash. In Bali, most of the places only accept cash so make sure you carry enough Forex while travelling.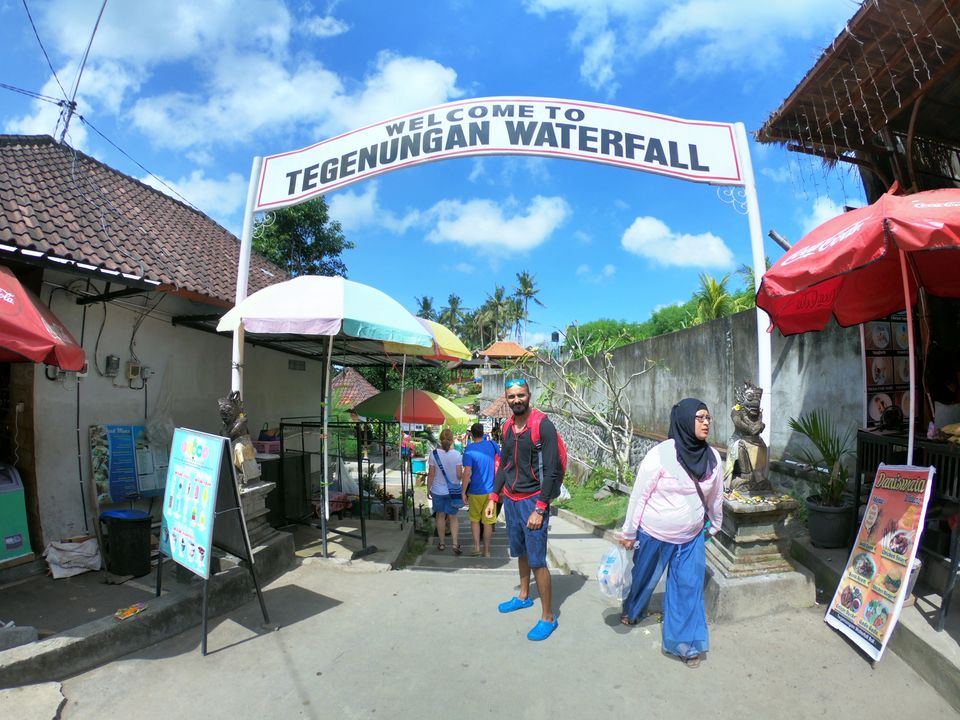 There are plenty of shops and restaurants at the entry gate, so you don't have to worry about it. There are plenty of steps while going down and I would not recommend any old people to go down to the fall as steps are very steep. You can click some nice pictures while going down the steps for free.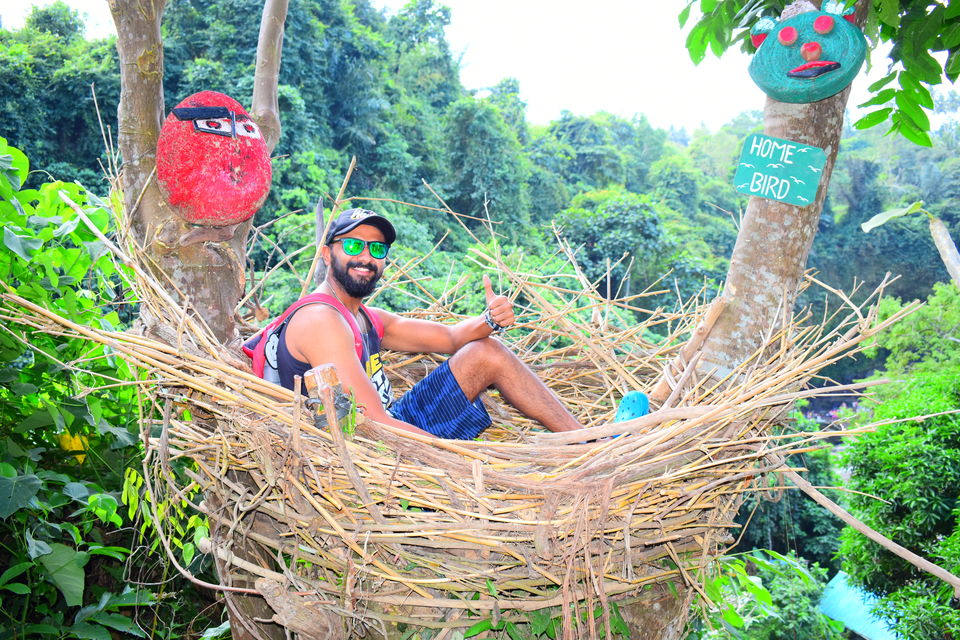 There is a Toilet too at the Waterfall, but not well maintained. If you prefer, you can go to a Cleaner Toilet offered by the shops (you may have to buy some item though).
You can spend 2-3 hours easily at the waterfall by clicking the photos and enjoying the fresh water flowing through the waterfall.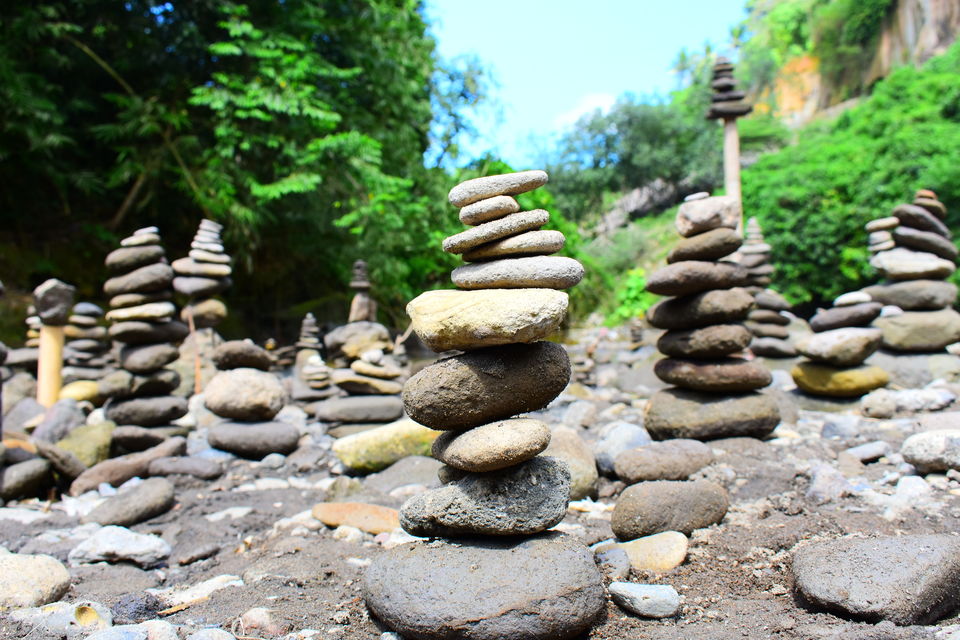 You can enjoy a dip but its not allowed to go under the waterfall as its dangerous.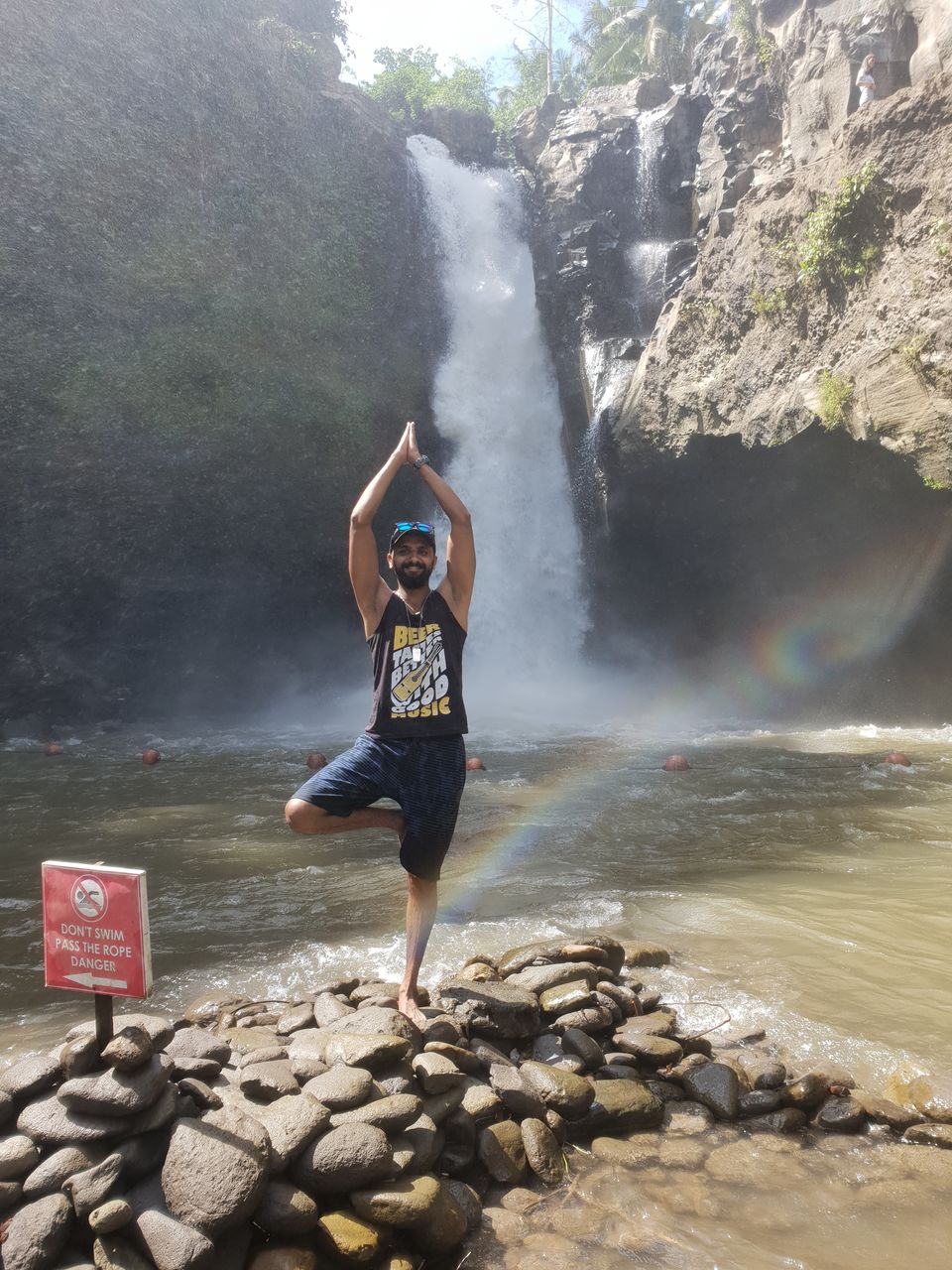 Overall its a nice attraction near the Ubud city center worth of half day trip :) I hope you have a nice trip to Bali :)