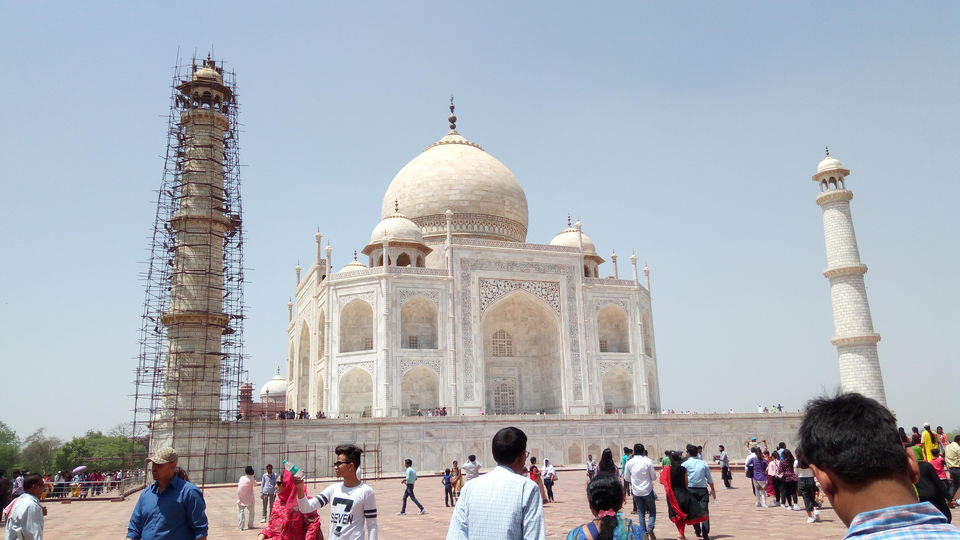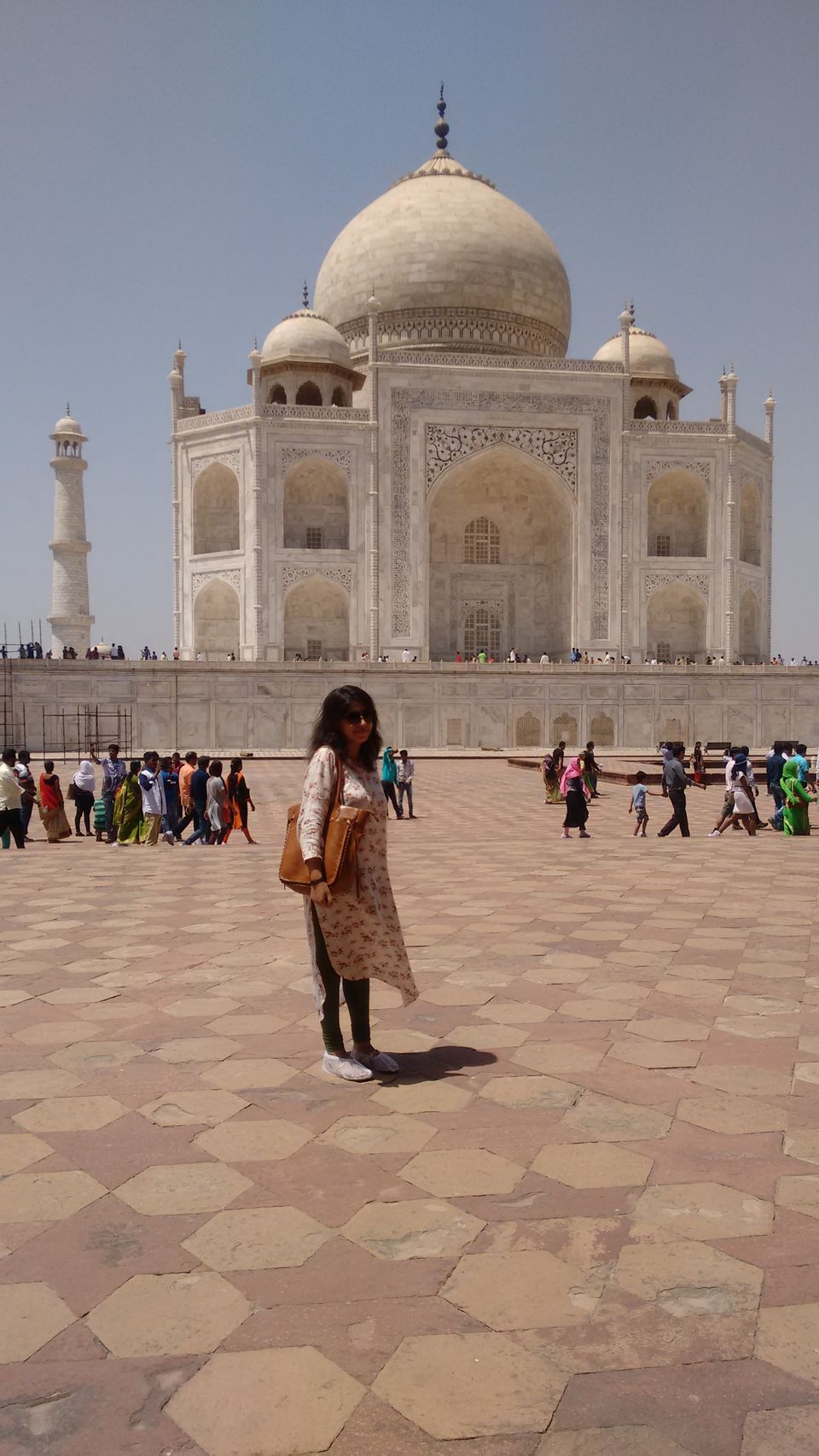 At the age of instagram and pinterest, why I am blogging??? And the only answer I can figure out is the fact that is not Limited to hashtags and likes. This freedom of expressing yourself without the fear of being judged and Hence there are no prejudices regarding what I am doing. Coming to the point, I am back... hahahaha!! It was lame, I know. So, here; I am with my second blog regarding my wanderlust which has just started off. I will be sharing bits and bytes regarding my travel to a beautiful city starting with alphabet A which is mainly Agra and Here I go, AGRA
It is situated in Uttar Pradesh, India near the banks of river yamuna and it houses three UNESCO heritage sites; Taj Mahal, Agra Fort and Fatehpur Sikri. Though, now mainly it is renowned for Mughal Empire contributions to its past and present; but it is also associated to Mahabharata. Agra has a booming tourism i ndustry as well as royal crafts like Pietra Dura, marble inlay and carpets and for my all foodie people agra has fork-over bedhai-kachori, dalmoth and my favorite, Panchhi Petha Wheareas my journey is Concerned, Unplanned trips are best and my first ever visit to city of Taj Mahal was one such experience. I called up my fellow mate "kya tum chalogi agra kal subah ???" Around 9 pm on a Saturday night and she said yes and then, we asked others and the reply was same and a special thanks to a friend of mine who has a proficiency of Indian railway networks and we all decided to meet at 5 am Sharp!!! And as it was supposed to happen, I woke up at 5.10 am and by somehow we all managed to get ready by 6.25 am and In a cab supposedly for 4 persons, we five somehow got in it and after running miles and struggling to get into the train, we managed to get into general coach of our train at 7.05 am and I will always cherish this journey. That madness and rush will always stay with me. Then, by 9.40 am (if I remember) we were there and then we had paranthas and lassi at a Dhaba and by 11am we were standing in the queue for tickets and finally I got my ticket to catch a glimpse of The The Taj Mahal
And observe this magnificent creation of love, loss and remorse. This is best example of how deeply a person can love the other and This man was the Mughal Emperor Shah Jahan, who was head-over-heels in love with Mumtaz Mahal, his dear wife .Finally, I started off With selfies and cursing of the weather "Haaye! Haaye! Kitni garmi hai". Moving on, the view was spectacular and I was in awe of it. The way I had seen it in traveler stories and movies, it was Way beautiful than it.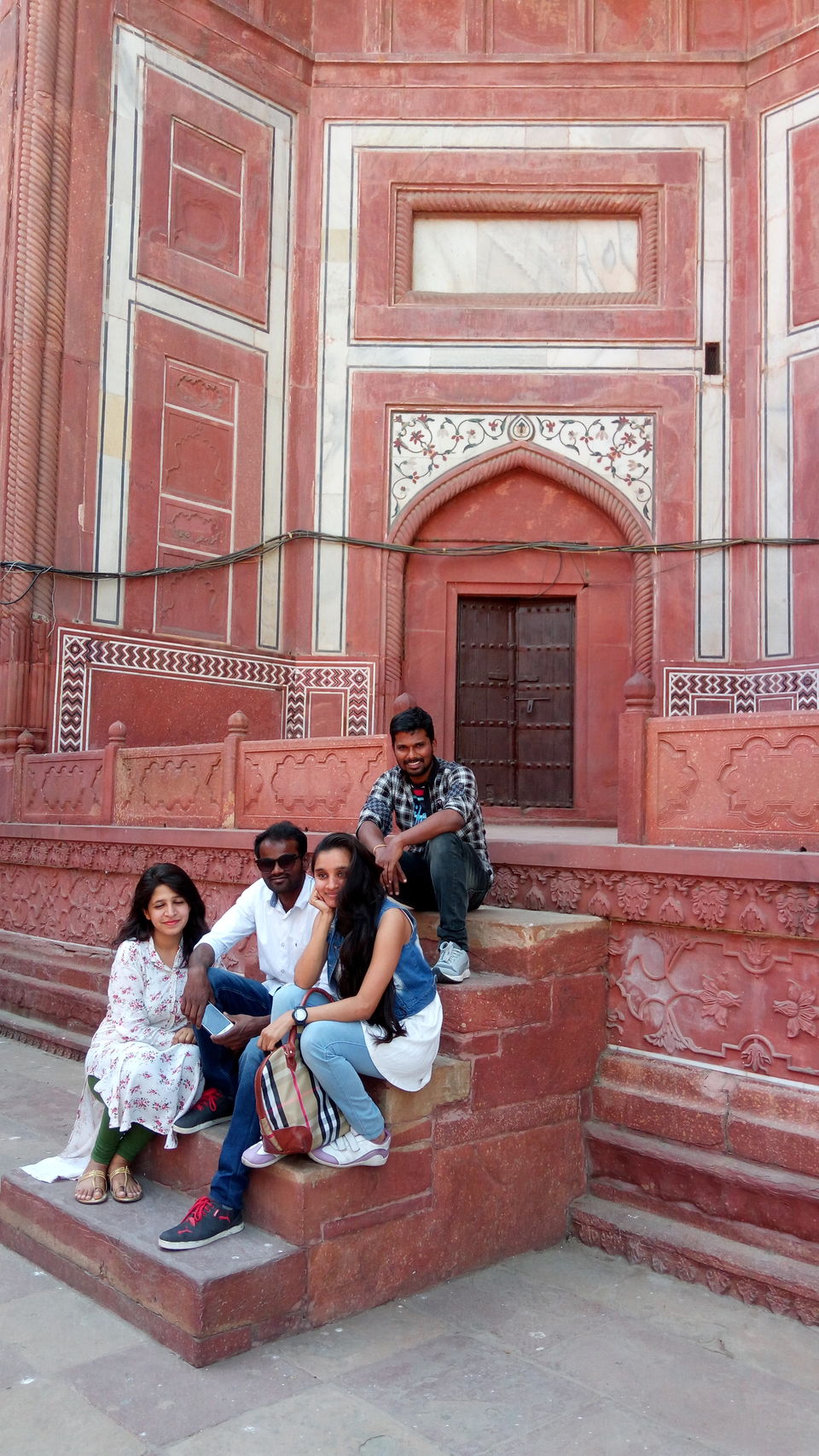 Then, again we got into a queue to see the Taj Mahal closely and there I heard again lots of untold stories by people from different regions and yes, countries too. We got selfies there too and yes, I met this beautiful girl whose name was Salma and she had this beautiful eyes, Which made me fall in love with her instantly and she said yes to get clicked with me too, though she was very shy. After all this, we went to meena bazaar for having lunch and buy some souvenir for our families and loved ones, but after Going to different shops, we all came to the same conclusion that it is a costly affair.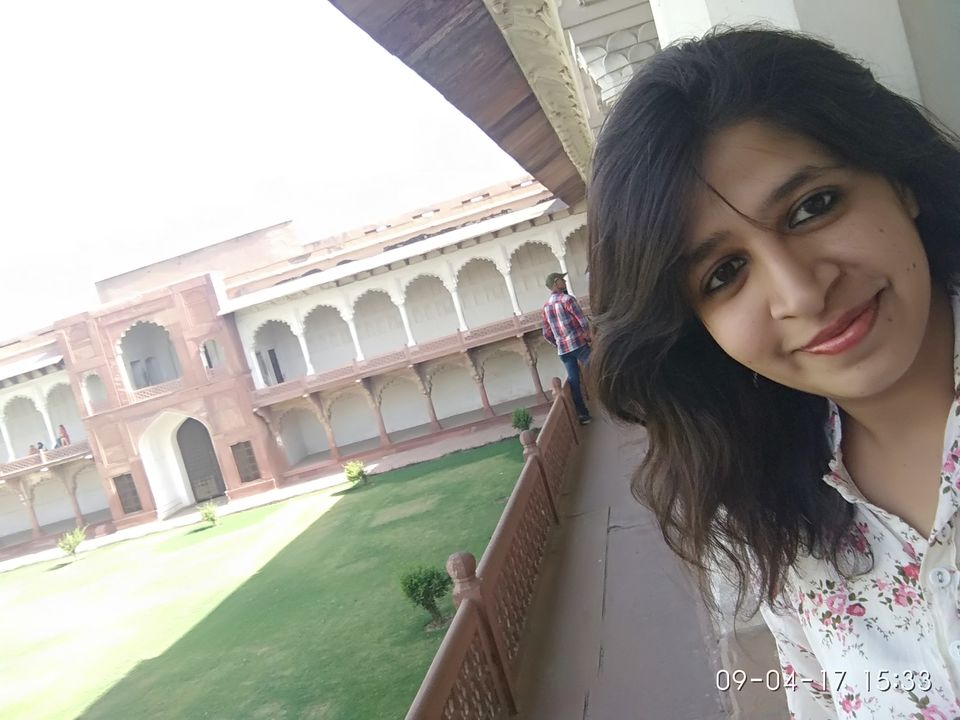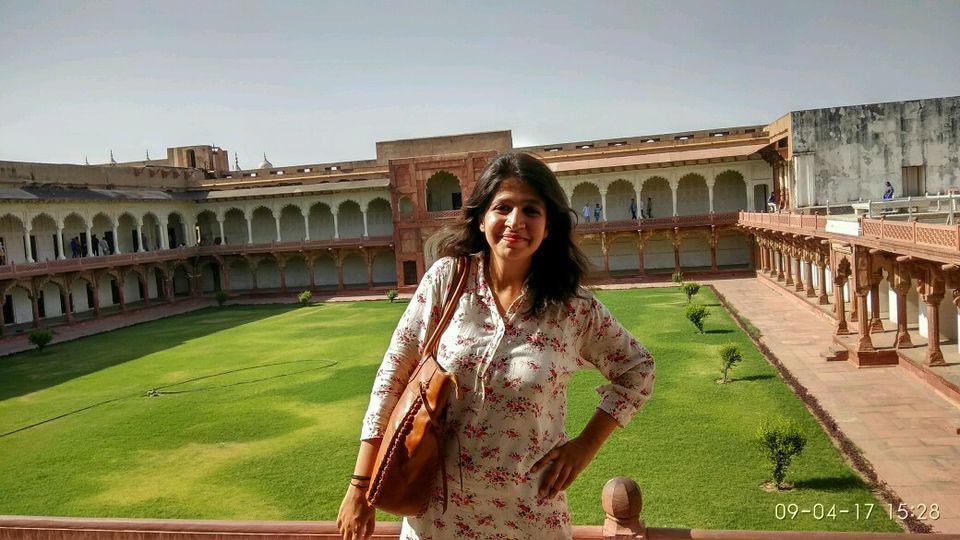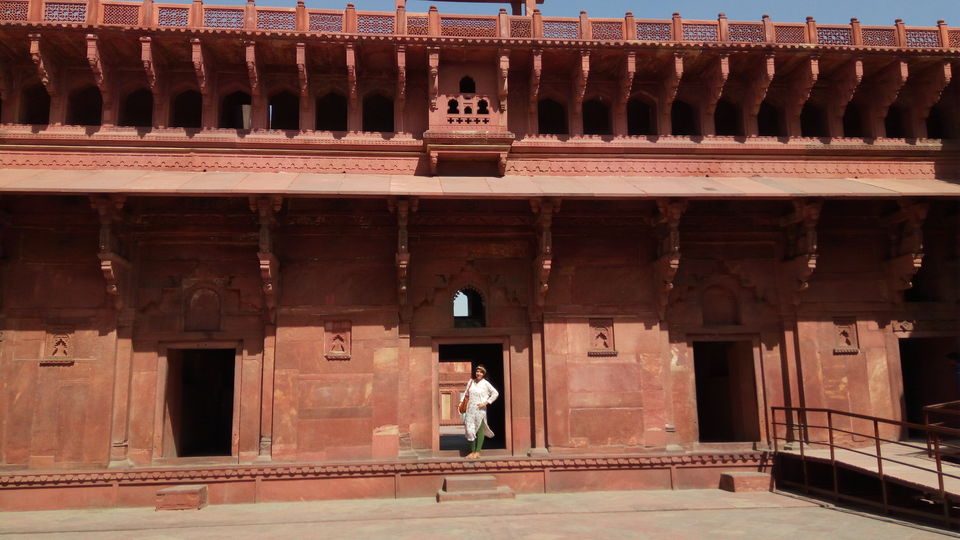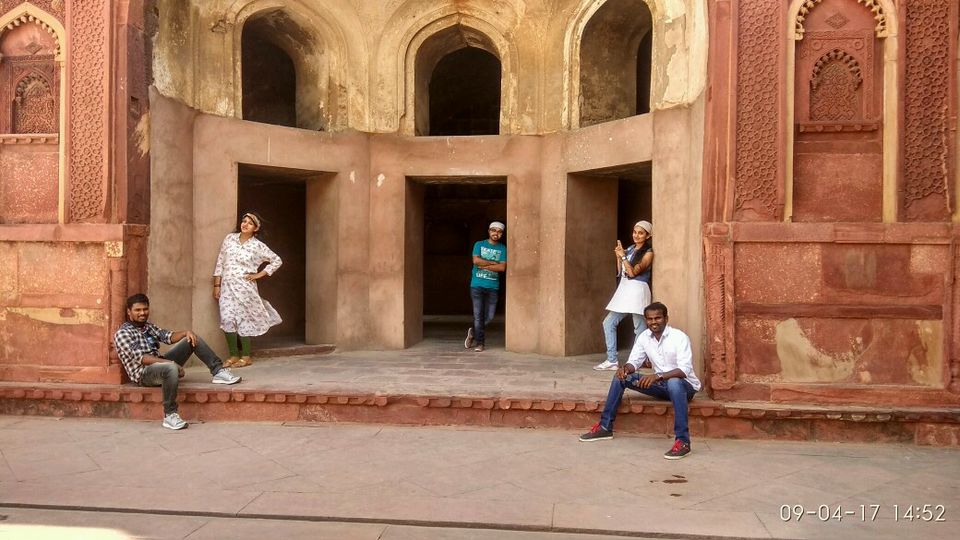 And finally, Went to Agra Fort, it is a gigantic structure which has further sub-divisions, namely as Jahangir's Hauz, Bengali Mahal, Shahjahani Mahal, Ghaznin-gate, Babur's Baoli, Nagina masjid, Diwan-I-am And Diwan-e-Khas,
It takes forever to capture Agra Fort, but we were already short of time, so we briskly went through the Fort and yes, there are lots of not allowed areas there too. We Ended our 1-day Agra Darshan with buying Panchhi Petha and boarding train back to Delhi around 5.45 pm.
For my other travelling blogs stay tuned!!!