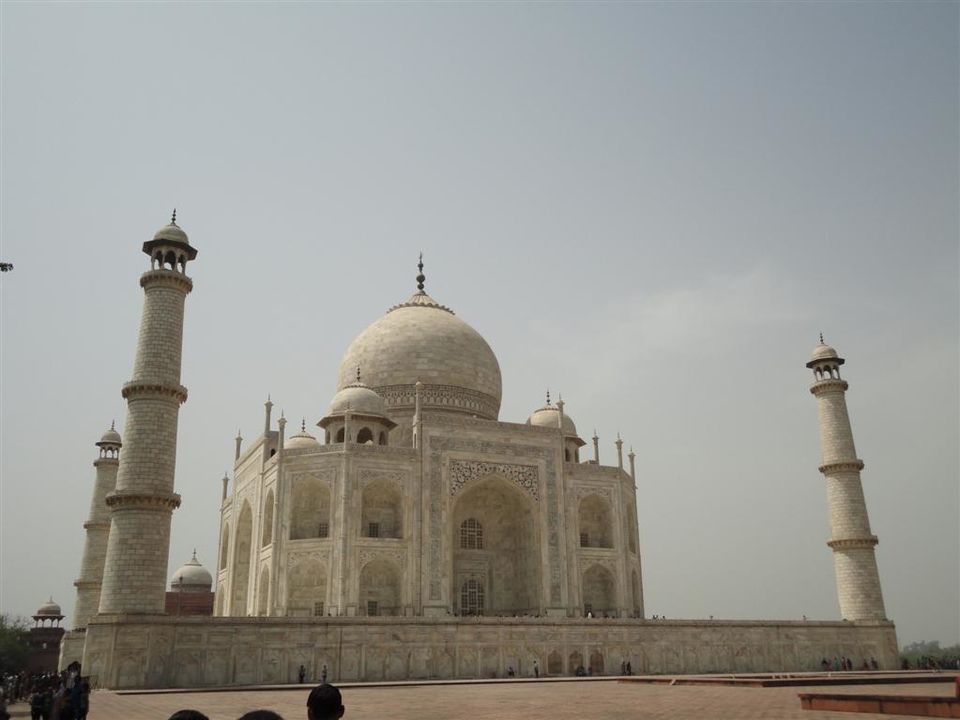 If you haven't seen this wonder of the world despite living in India. Stop thinking to tour the world and come right here. I am talking non other than but a wonder of world - Taj Mahal. And where is it? Agra ! No word can describe the beauty of our Taj until you see it. The lovely city of Agra where lies the beauty is itself a lovely place.
Agra is almost 235 km from Delhi and reaching there isn't a tough job, no matter where you come from. Agra being a popular city can be easily reached by various trains and buses from different states. The bus stop is 13Km away from Taj Mahal. Railway station is pretty close to Taj Mahal at around 6-7Km. For people travelling from a near by place like Delhi can take their own car which would take just 4 hours via the Yamuna Expressway.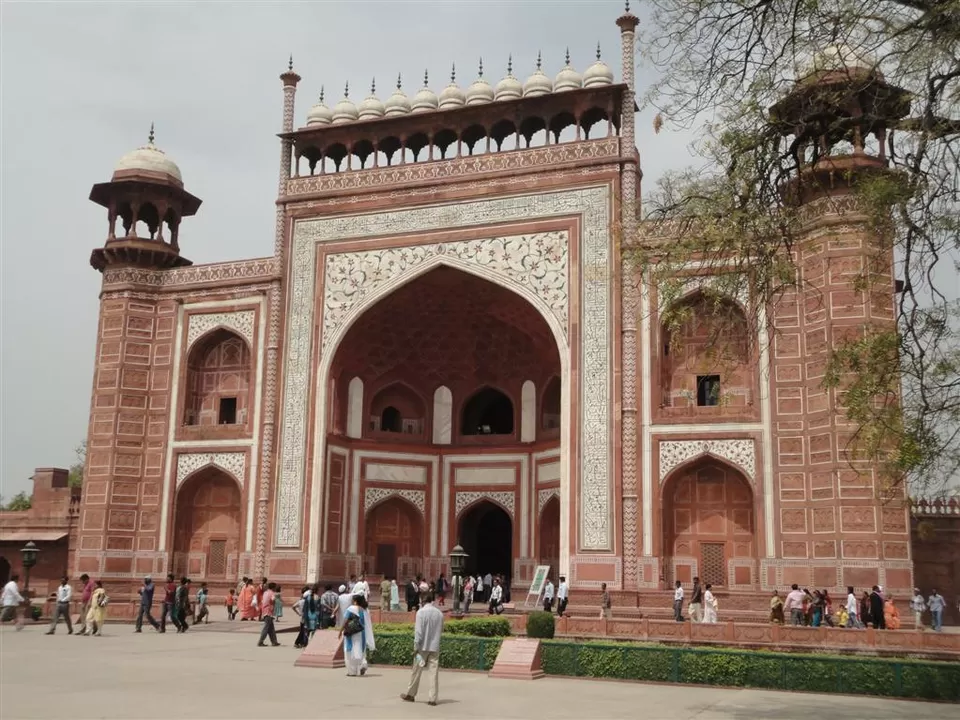 Here's a fact - A lot of people don't know but Taj Mahal is actually taller than the Qutab Minar in Delhi even if it doesn't seem like. The Taj Mahal is 72 metres tall while Qutab Minar is 71 m. You can take a taxi or rickshaw from Bus Stop/Railway Station to visit the Taj Mahal. You won't be needing any rest once in Agra. However you can have some food at a comfortable place before proceeding.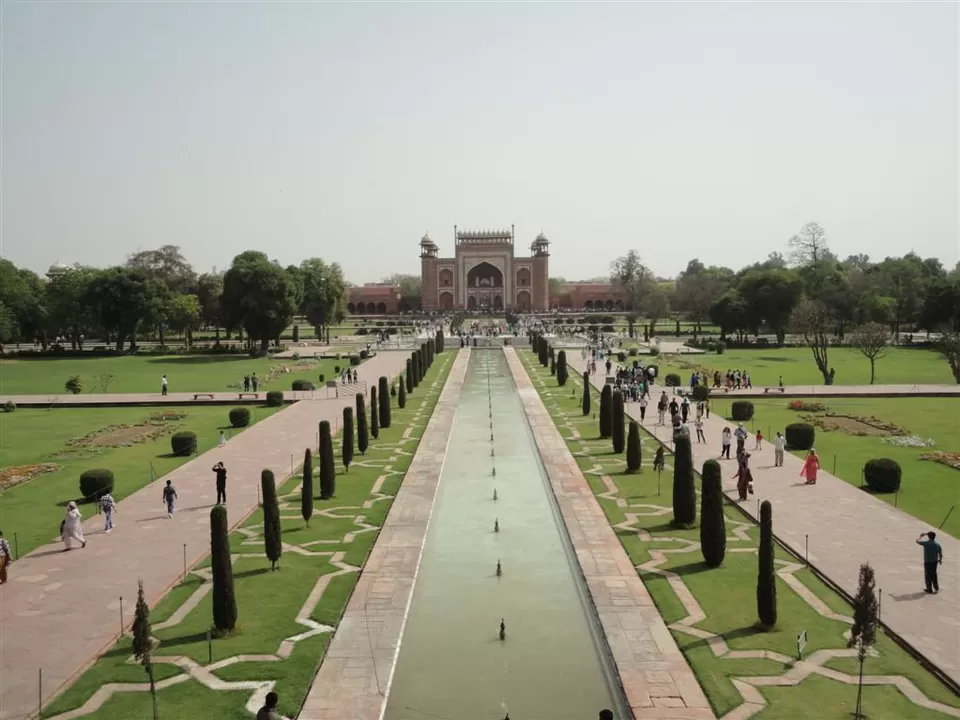 Once you reach Taj Mahal, you will find that you have to walk a bit from parking to reach the place. Before entering, you will notice a lot of guides at your service. If you really want to know about the history and architecture, I'll suggest you to take a guide. The moment you see the Monument, you will understand why is it so popular. It looks beautiful and much beautiful at night.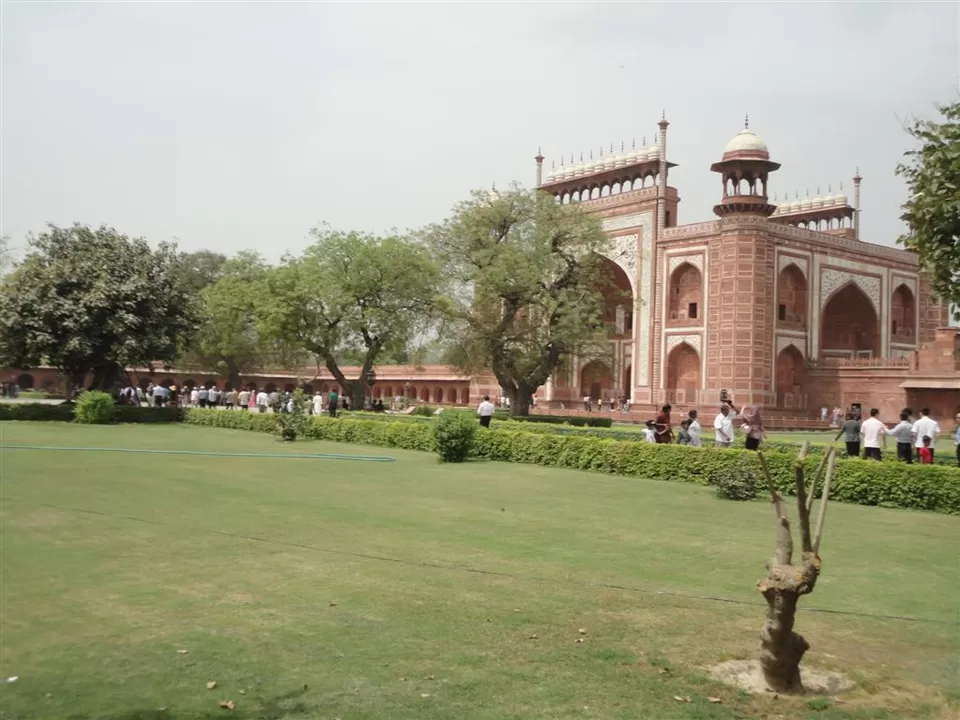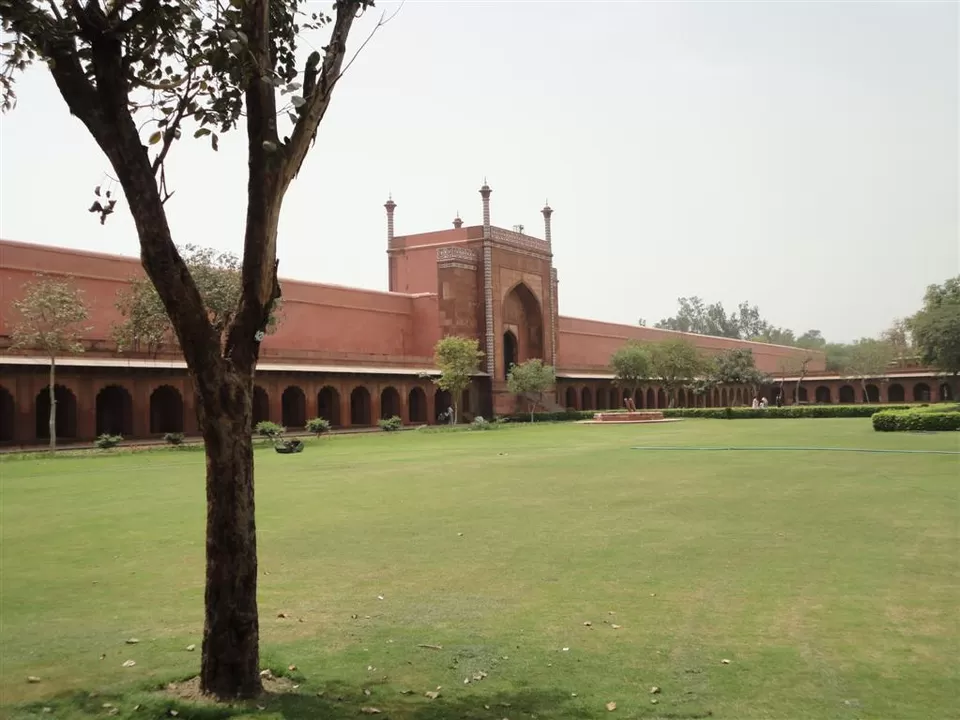 There are gardens and monuments around the monument. Once you walk close to it and listen to what the guide says, you will be astonished to observe how precisely and technically Taj is made. It seems almost impossible to make that structure with no machines at that time. For example- The four Minars at corners are not straight but slightly tilted towards out, just in case of earthquakes it would fall away from Taj.
Something, that I didn't like was that the monument is turning yellow. This might be due to increase in Global Warming and pollution.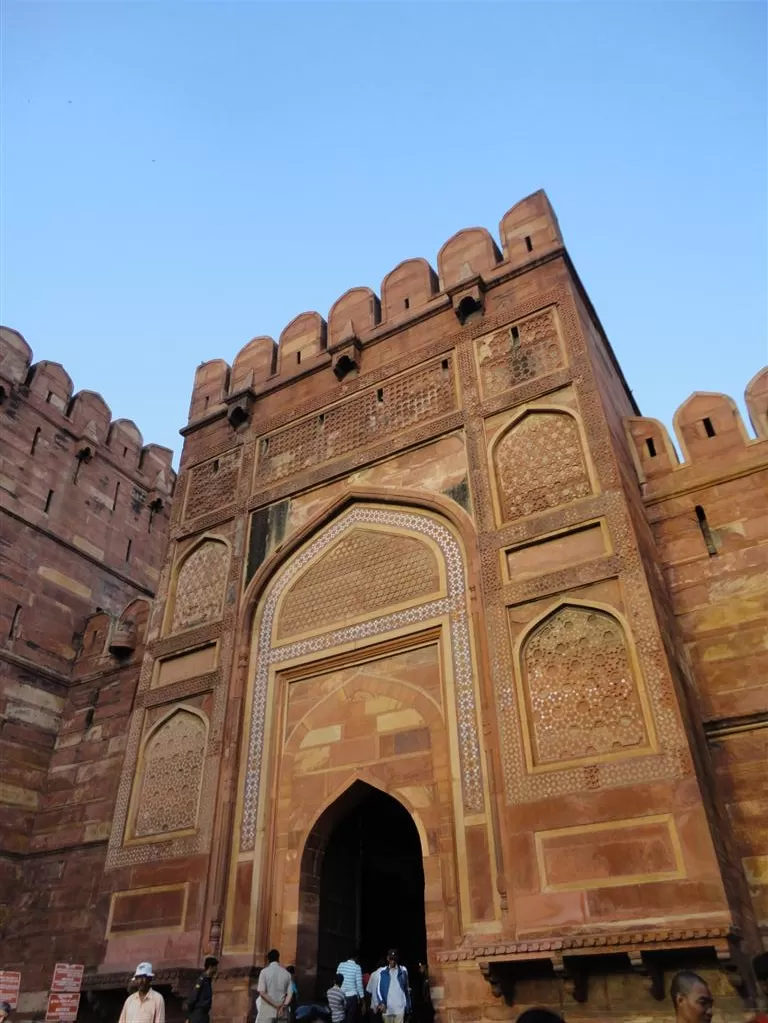 Apart from Taj what we visited was the Old fort or Agra Fort. A huge red coloured fort with gardens, water springs in it that looks exactly the way we see in Movies and TV shows. Upon reaching we were welcomed by a big door that once used elephants for protection. The whole fort is big, big enough for you to spend and enjoy 3-4 hours.
After these visits you can stay overnight in Agra. The next morning you can visit the market and streets of Agra if you like. OR you can straight away go back OR you can stay for a few days and can visit other places near by. Its all how you like things to happen.