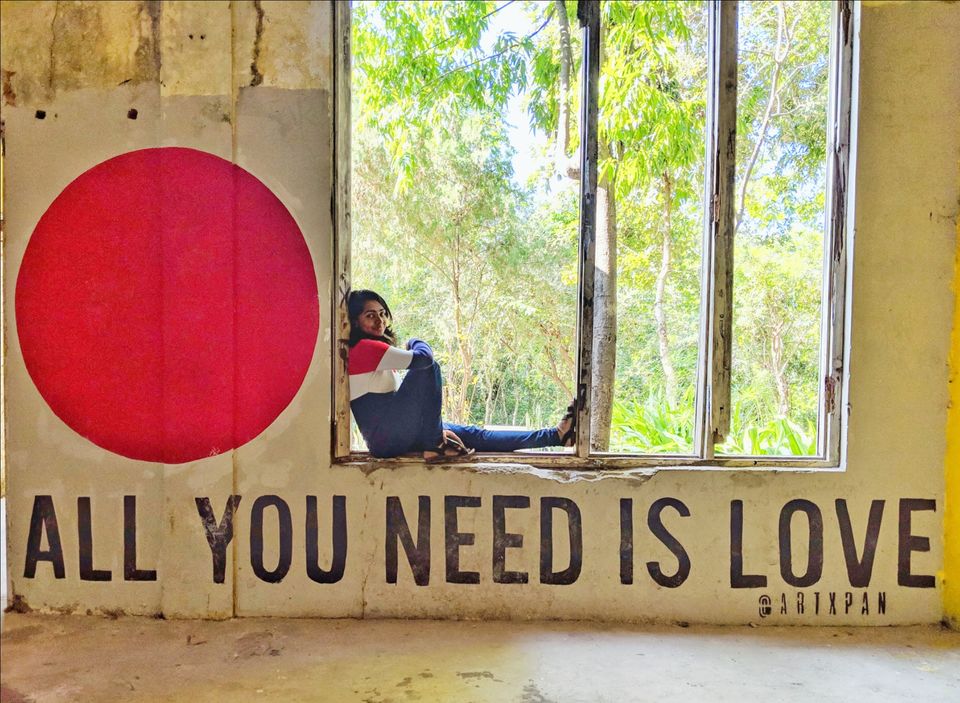 I reached Rishikesh at 5 p.m. on 8th December and headed straight to Triveni Ghat to seek some blessings from MA GANGA for the two days of adventure ahead!
The vibe of Ganga Aarti is one of a kind and it's a must visit for people exploring Rishikesh. After the soul filling ceremony, I headed to Chotiwala for some heart filling food and called it a night!.
I decided to bunk at Zostel. It's an awesome place for solo traveler's with funky ambience.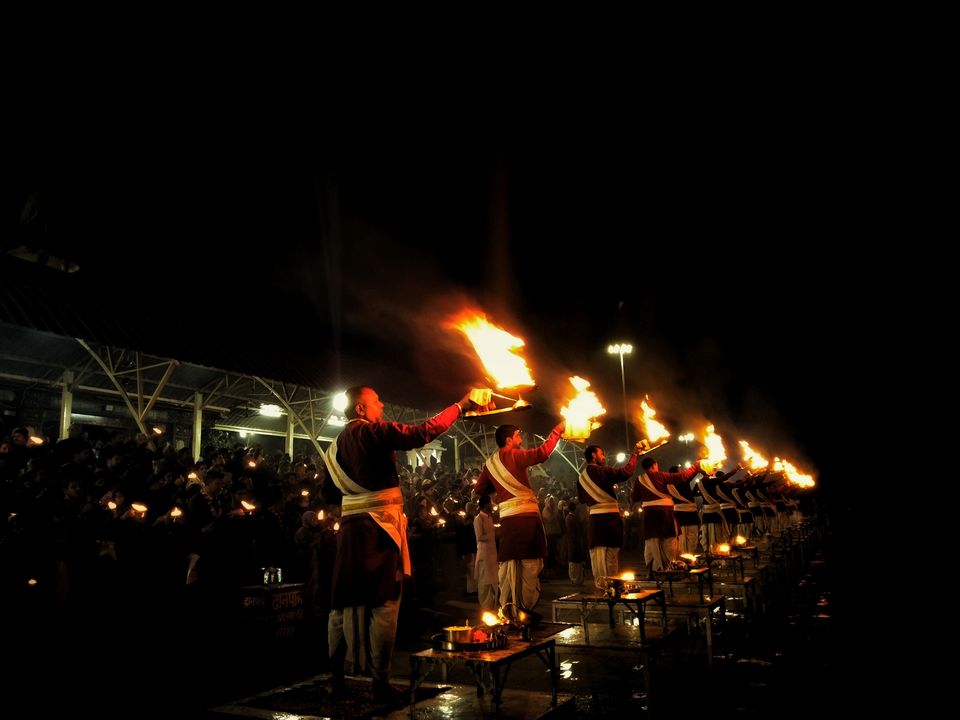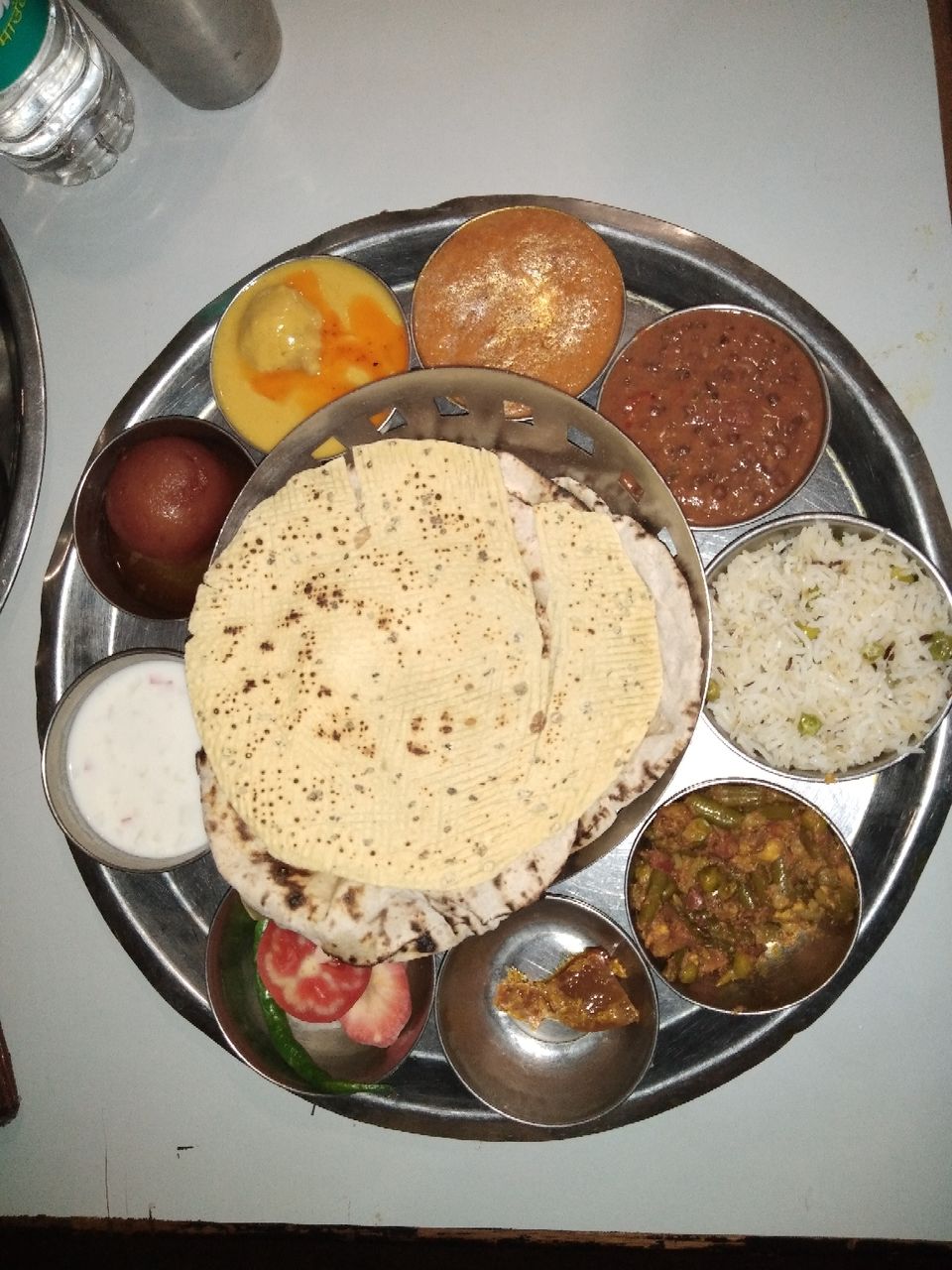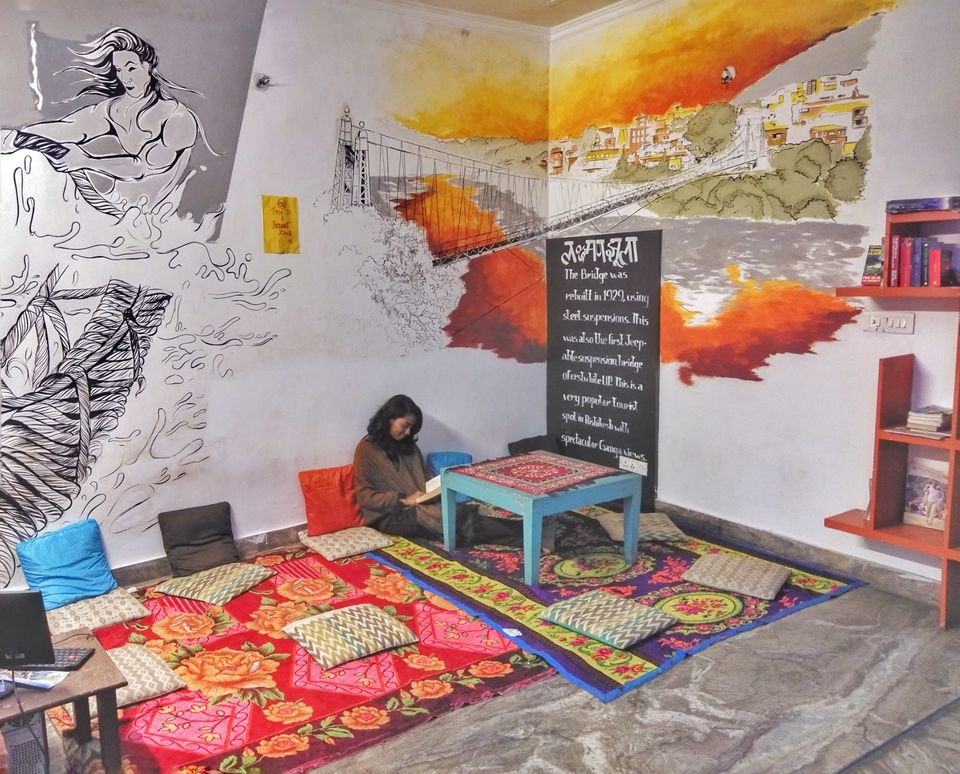 The day started with an hour walk to Beatles Ashram. It took about 2 hours to explore the place and of course take pictures of the beautiful graffiti there!
My favorite part of the Beatles ashram was their stone huts. A minimal place which was meant for staying as well as meditating (a opening in top) with the view of Himalayas and Ganges.
Afternoon, it was time for the some adventure! River Rafting for 16km in Ganges. It costs about Rs. 500, and Zostel itself arranged it for me. The photos and videos costed another 400 bucks. It actually costs 2000 and gets shared according to the number of people.
The experience was really worth the money. With cold water splashing over you, beautiful view around every corner and the guides enthusiastic "thurudithurathur", it was one fun and adrenaline boosting experience!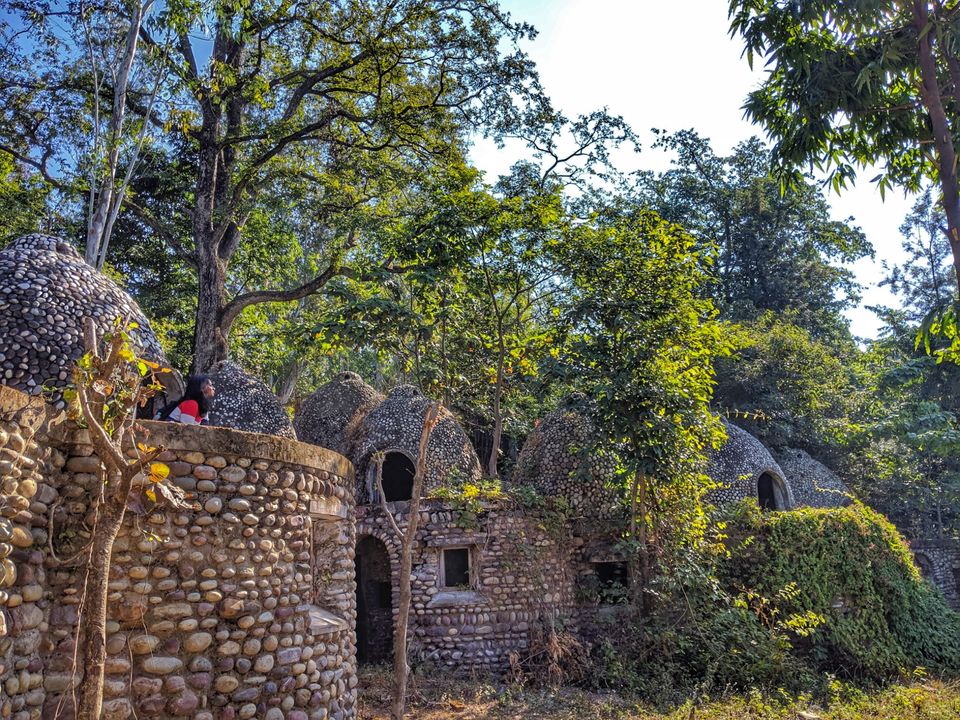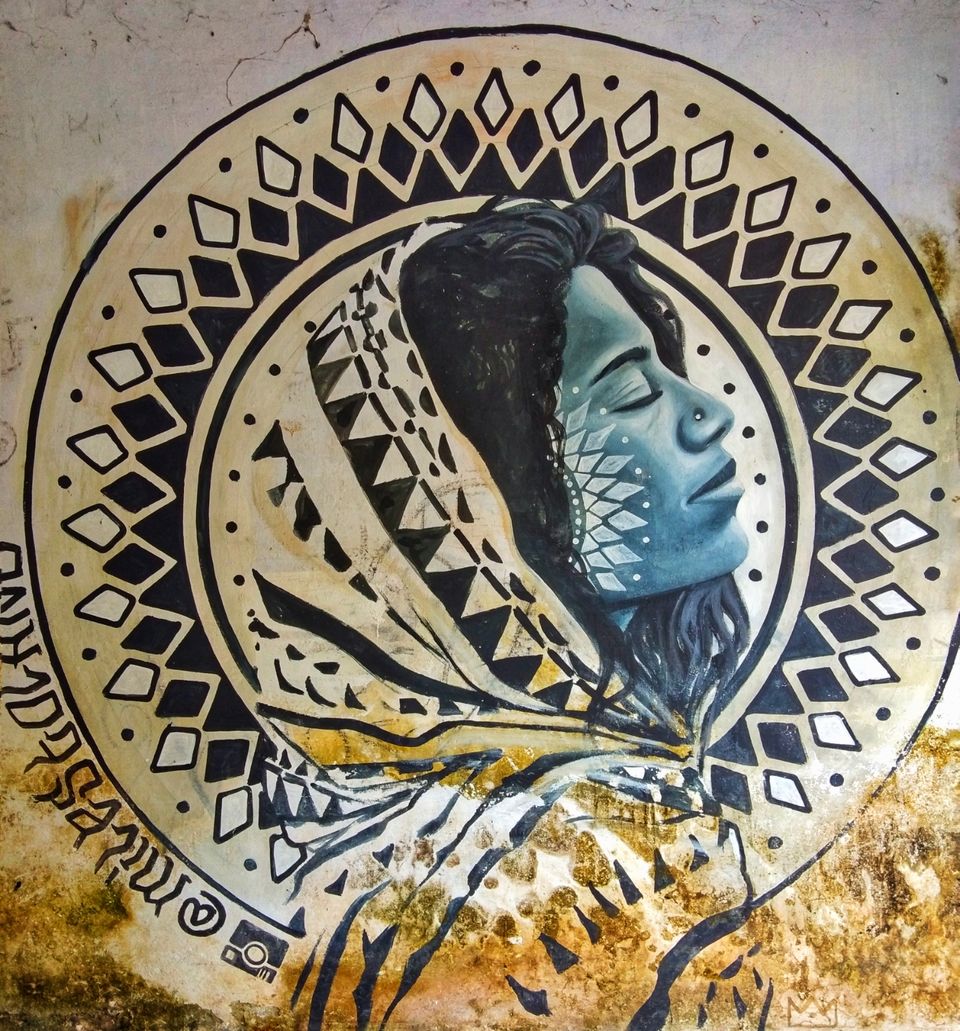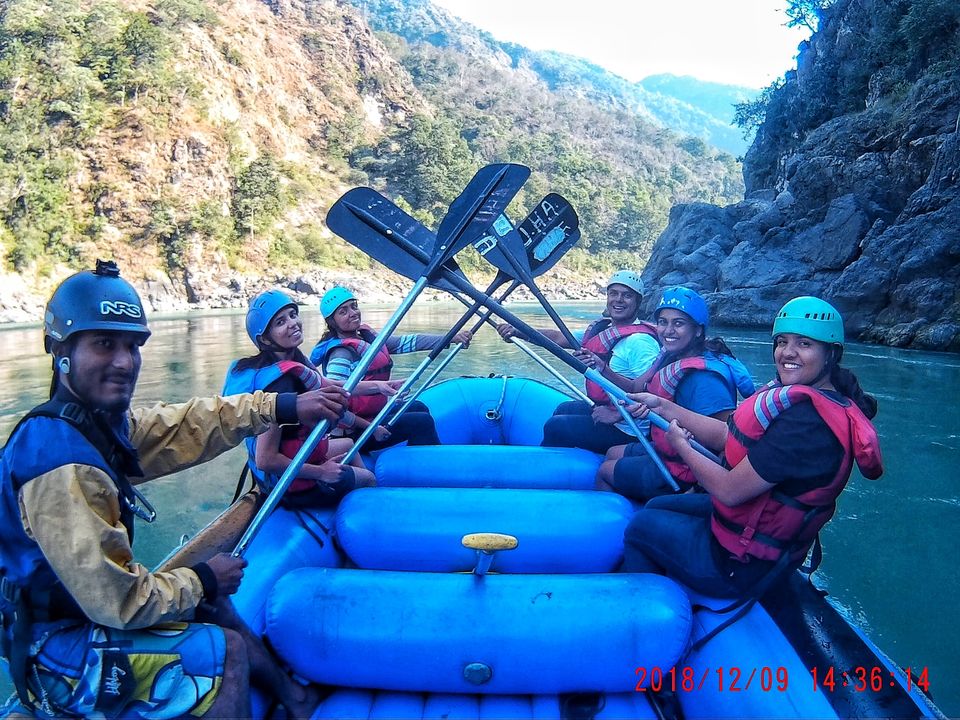 It was the day for the ultimate Adrenaline rush! I did Bungee jumping and Giant Swing. It is conducted by Jumpin heights and they have 3 adventure sports- Bungee jumping, giant swing and flying fox. You can pick any one or go for their combo packs. I chose the Bungee jumping and Giant swing combo. It cost me Rs. 6500.
Bungee jumping is a 83 mts free fall with a heavy elastic rope tied to your feet. They check the harness three times before they let you jump, so it's pretty safe. They count 3..2..1.. and you have to jump on your own. The adrenaline rush is just crazy.
Giant Swing also happens in the same 83 mts high platform. While everything became a blur in Bungee jumping, here I was able to enjoy the view and I felt like flying. It instantly became my most favorite experience!
The videos of both cost me around Rs. 1200 but the clarity was bad. They do not allow cameras, so the only way is to buy their video.
I had the rest of the day free and I just wandered through Lakshman Jhula and Ram Jhula, doing some souvenir shopping. I also tried some amazing food in some cafes.
The next day morning, I had little time. So, I visited Kunjapuri temple for it's stunning sunrise view after which I bid goodbye to Rishikesh!!