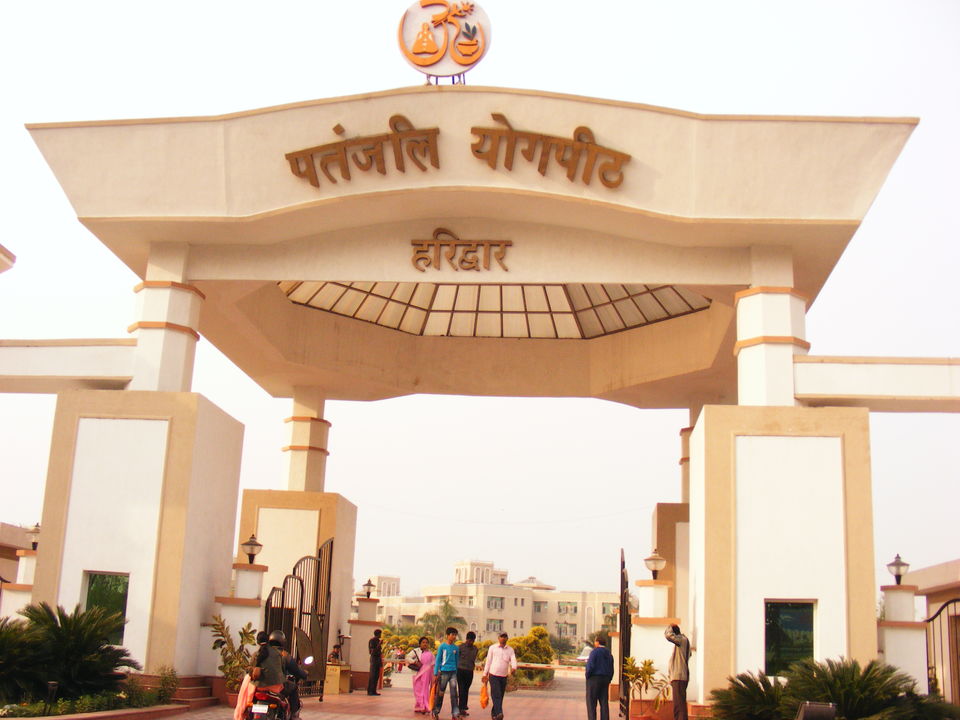 Swami Ram Dev Ji maharaj, the yoga guru established Patanjali Yog Peeth trust in 2006, with the aim of promoting Indian science of yoga. The objective of Patanjali Yogpeeth is to promote the healthy living and well being of the community.
Location of Yogpeeth: The Patanjali Yogpeeth is located on New Delhi – Haridwar highway, close to Bahadarbad, in Haridwar districts. The tourists who want to visit here from Delhi, need to catch the bus/taxi from New Delhi, going towards Haridwar/Rishikesh. The yogpeeth will come right on the highway and is located around 15 km from Roorkee city. For the visitors from Haridwar, the Patanjali Yogpeeth is located around 20 km from Haridwar city.
About the Yogpeeth: The Patanjali Yogpeeth is spanning around twenty acre land and has Patanjali Ayurveda Chikitsalya, the OPD with a capacity of around ten thousand patients per day. There are diagnostic centers (for XRay, CT Scan, ECG etc), pathology labs, Imaging center, Cardiology center, panchkarma center, ENT center, Dental center and physiotherapy center. In terms of facilities, canteen, laundry, ATM, railway ticketing, parking and library facilities are inside for the use of tourists.
There are host of free services which are offered within the Patanjali Yogpeeth for example, free yoga classes, free yoga camps and free ayurvedic consultancy to name a few.
Patanjali, under the leadership of Baba Ramdev, has also been involved in multiple services to the communities in the need of an hour. To name a few, includes – Uttarakhand Flood Disaster in 2013 and Nepal Earthquakes in 2015.
Patanjali Yogpeeth has an official website for more information: www.divyayoga.com
This post was originally published on 'Chatpatadun'.