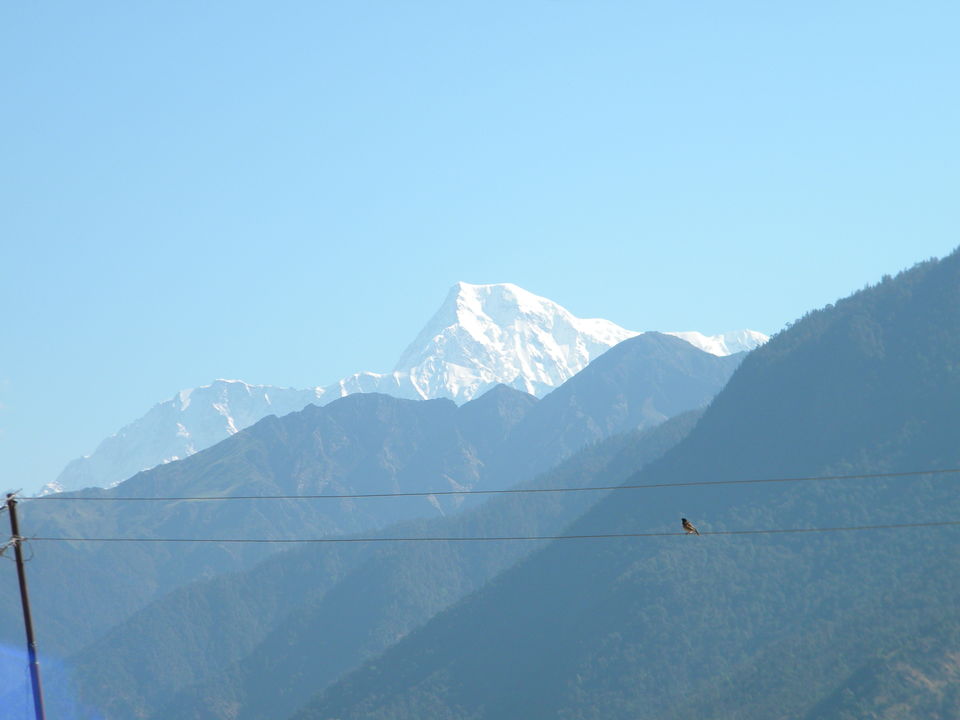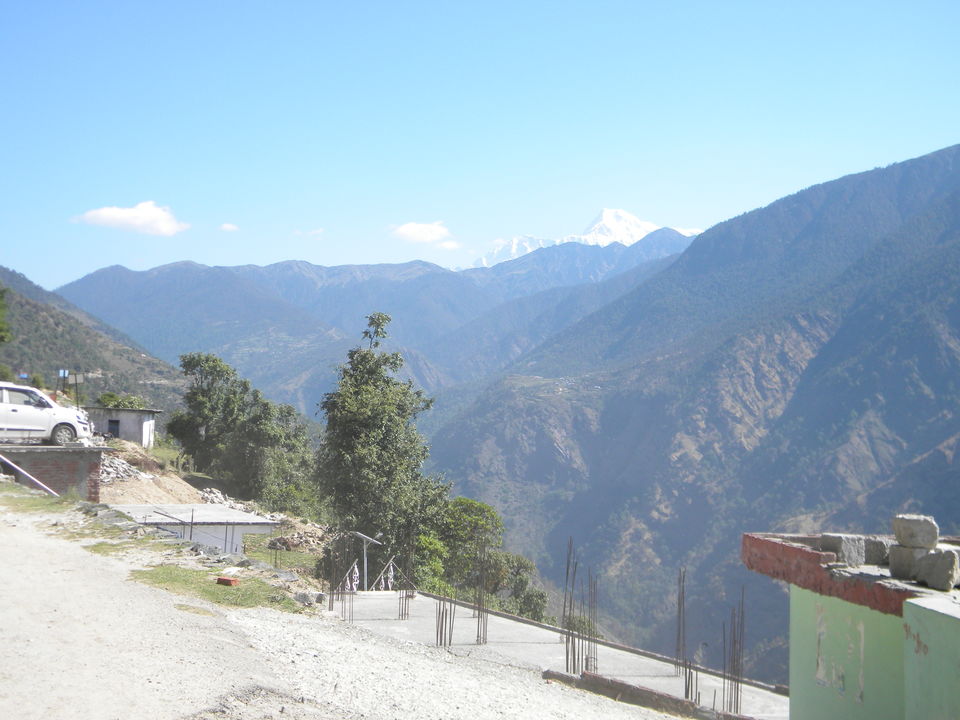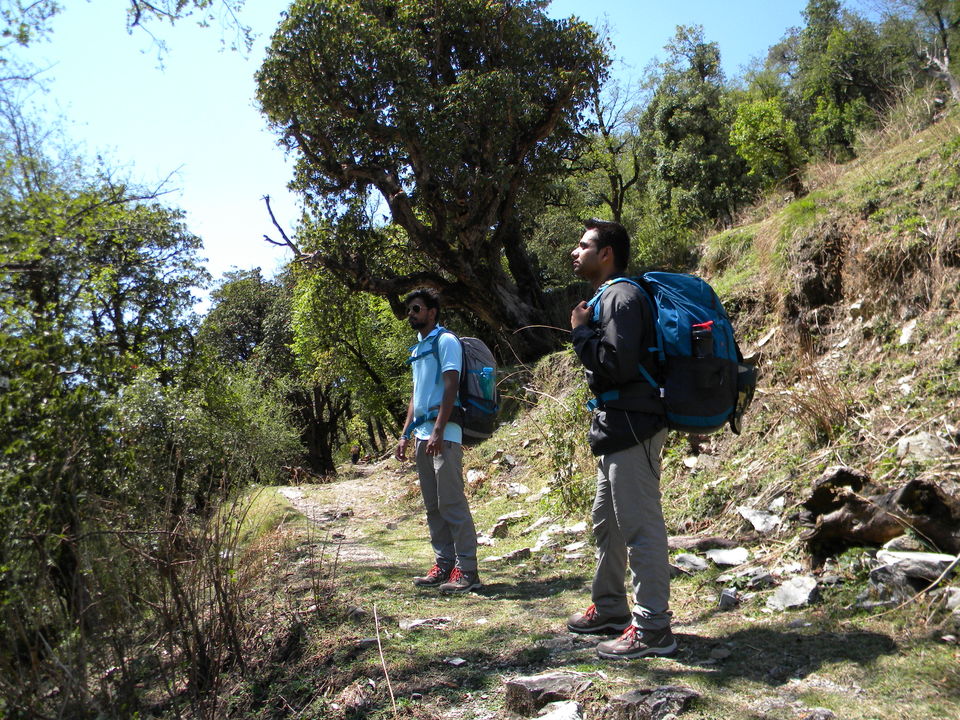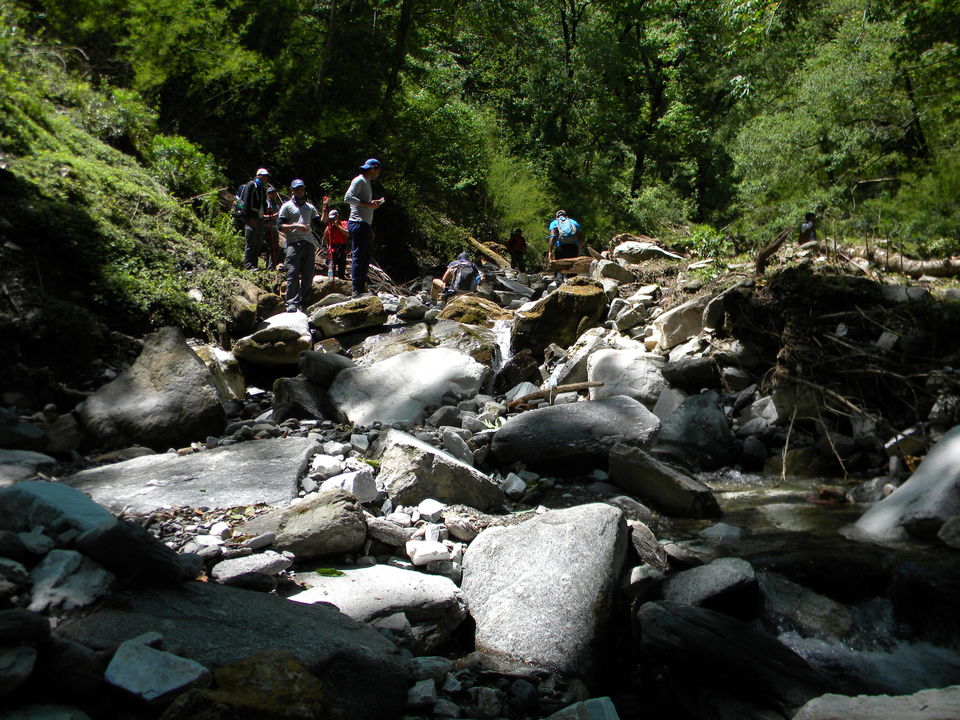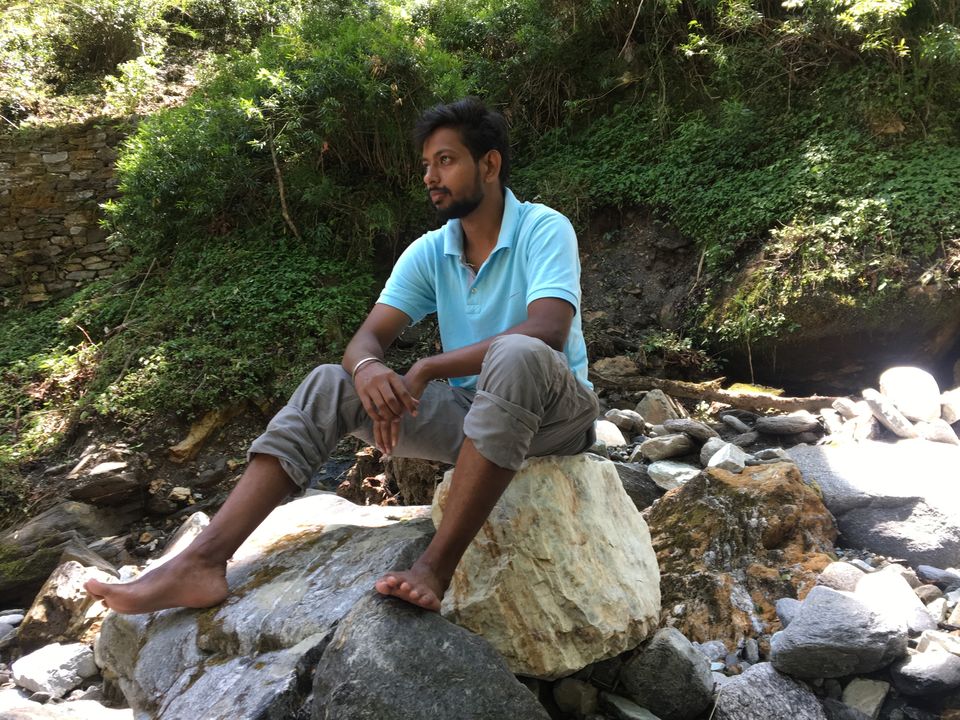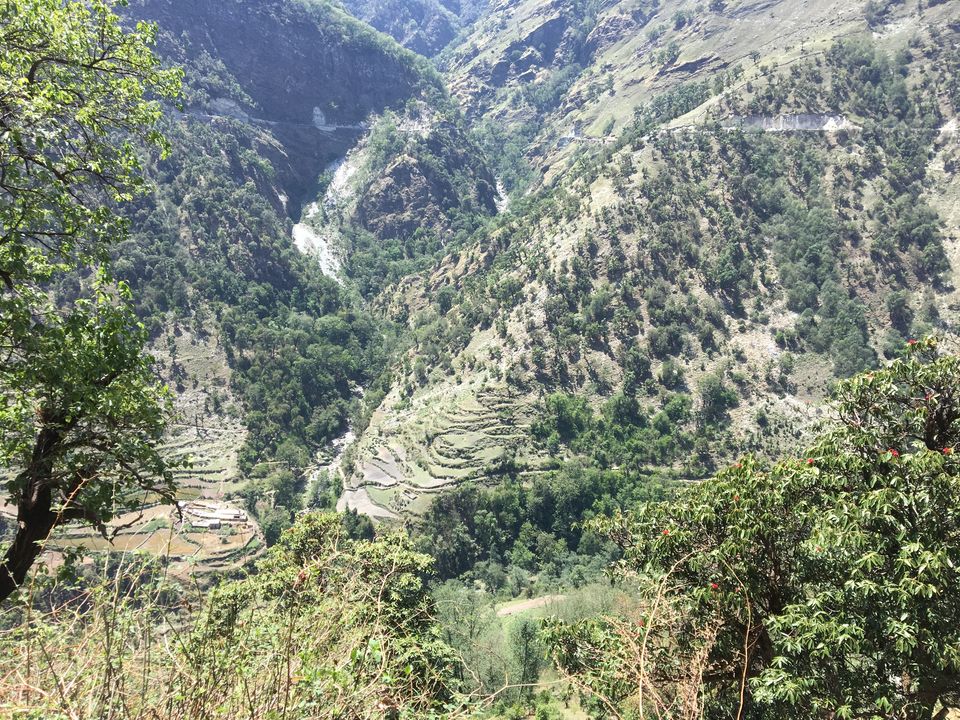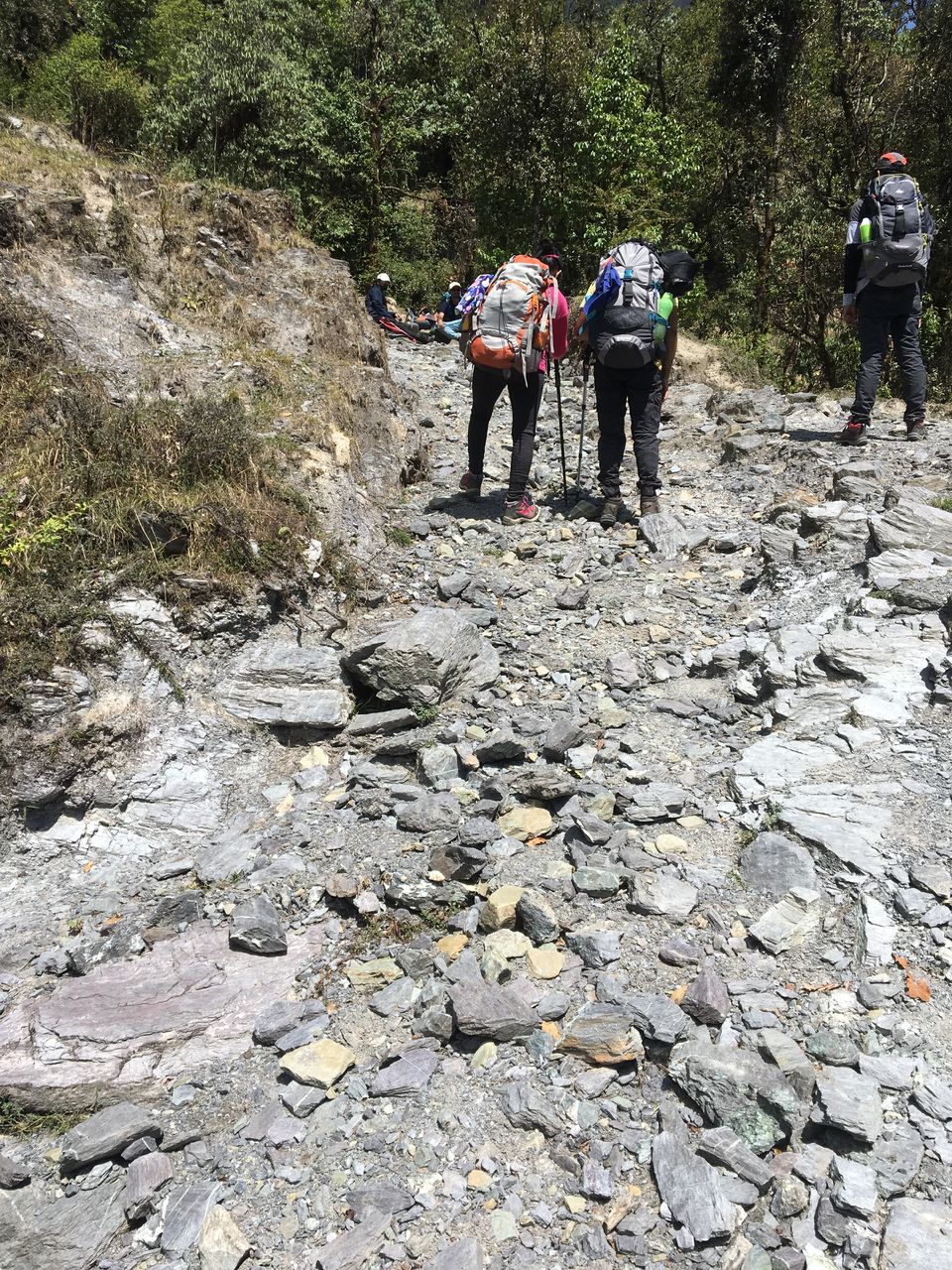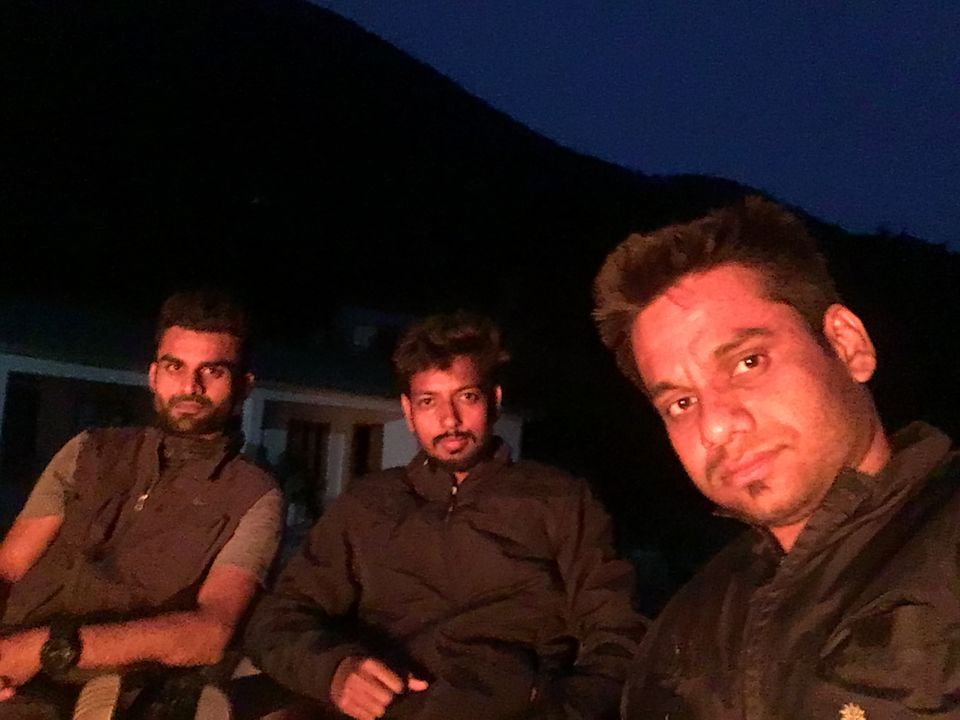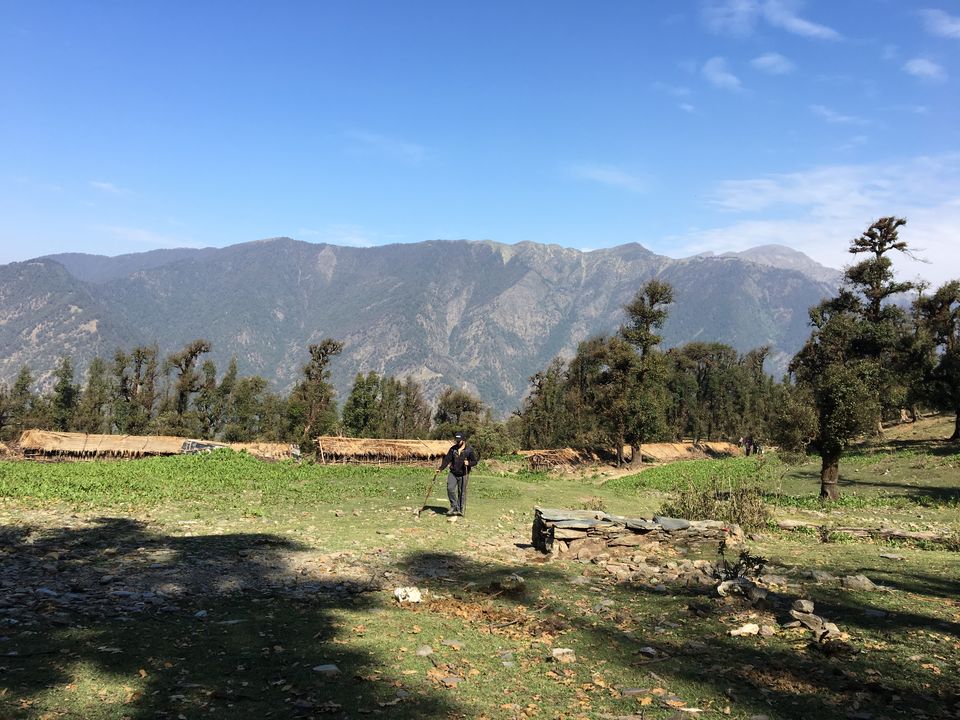 Day 1 : Peak which is seen behind the Mountains is 'Nanda ghumti' , Roopkund is just besides of this peak. Pic is taken from our basecamp Lohajung. Lohajung gives you the experience of 'Toofan ke pehle ki kamoshi'. Kamoshi is also a baap of all storm.
Jokes apart,On the very first day company co-ordinator pick up the members from kathgodam station,It's all about an 10 hours of journey from kathgodam to lohajung with all twist and turns you have seen in your life. Mesmerising valley views ensure you,comig 8 days is something different for your entire life. Started our Joureny at 9am and it ends at 7pm. Amazing and so called road trip was happens during this journey.Had a great dinner and going to bed, waiting for start the journey.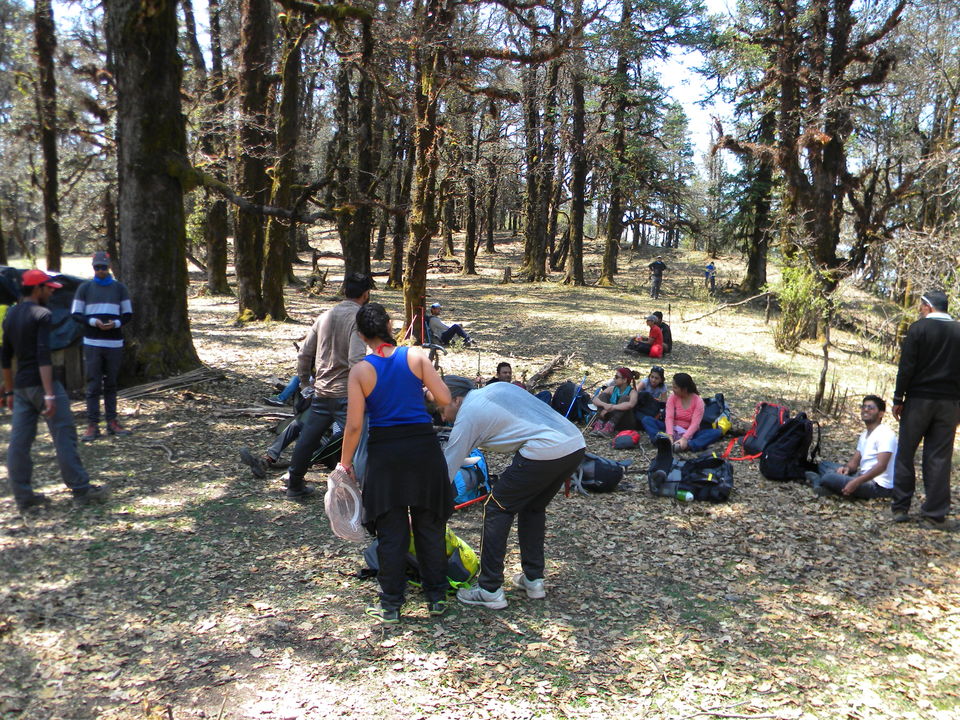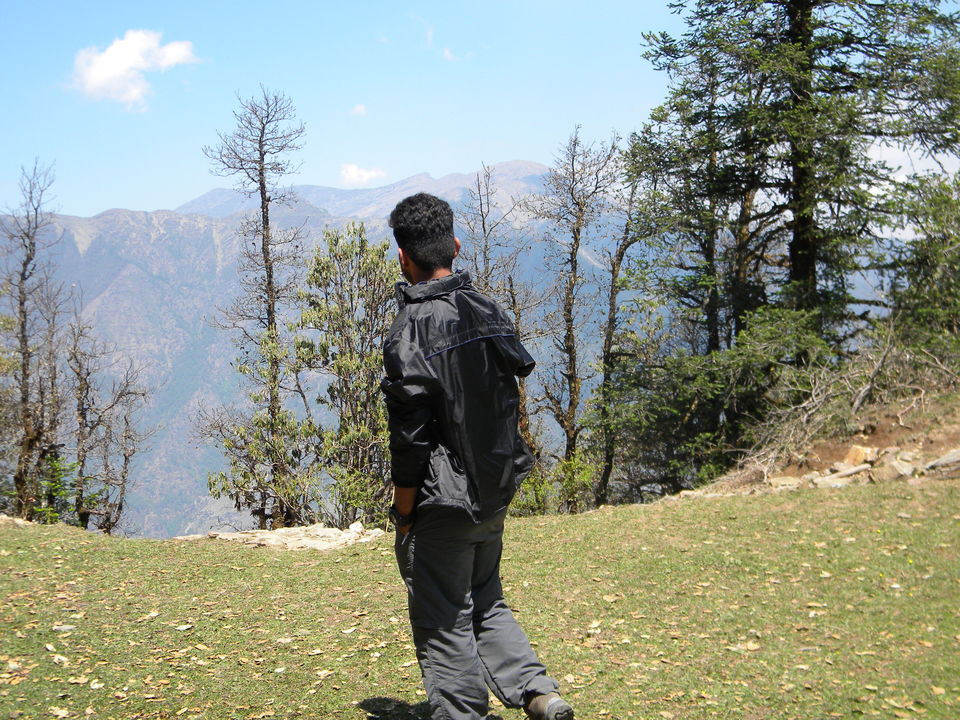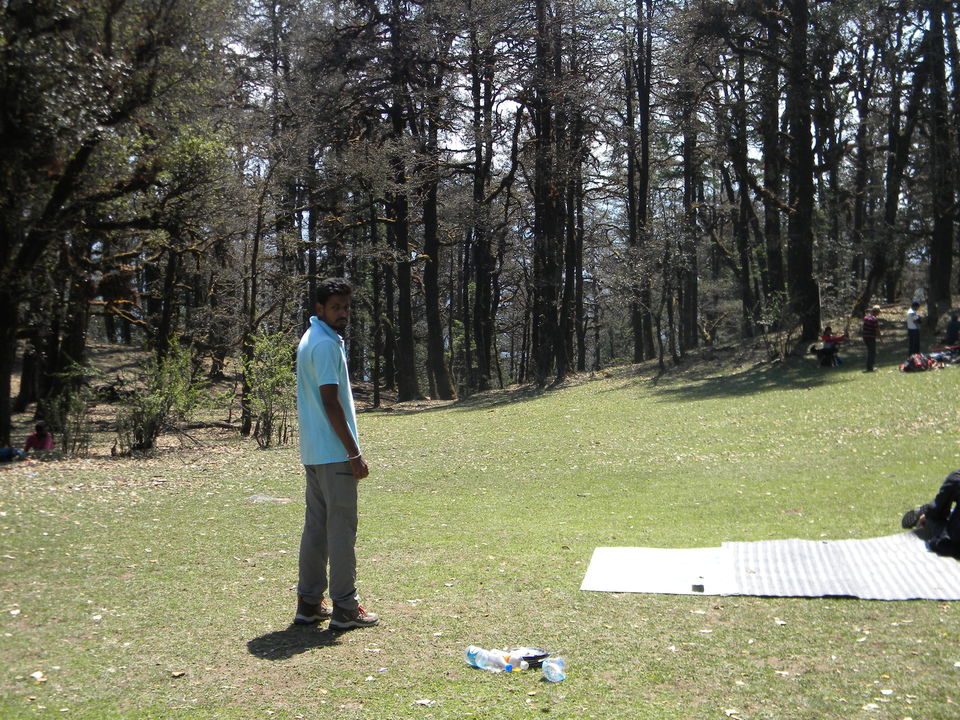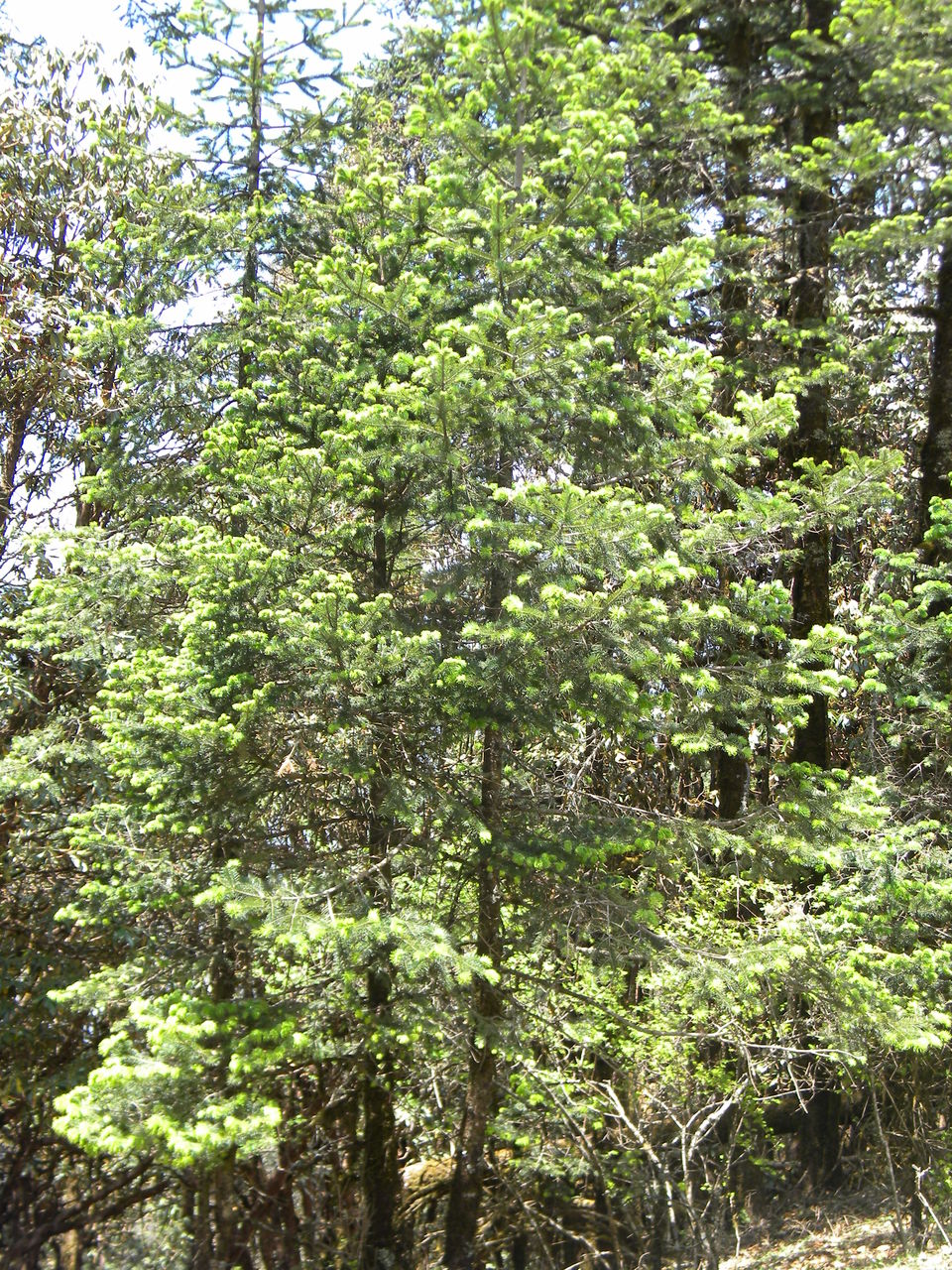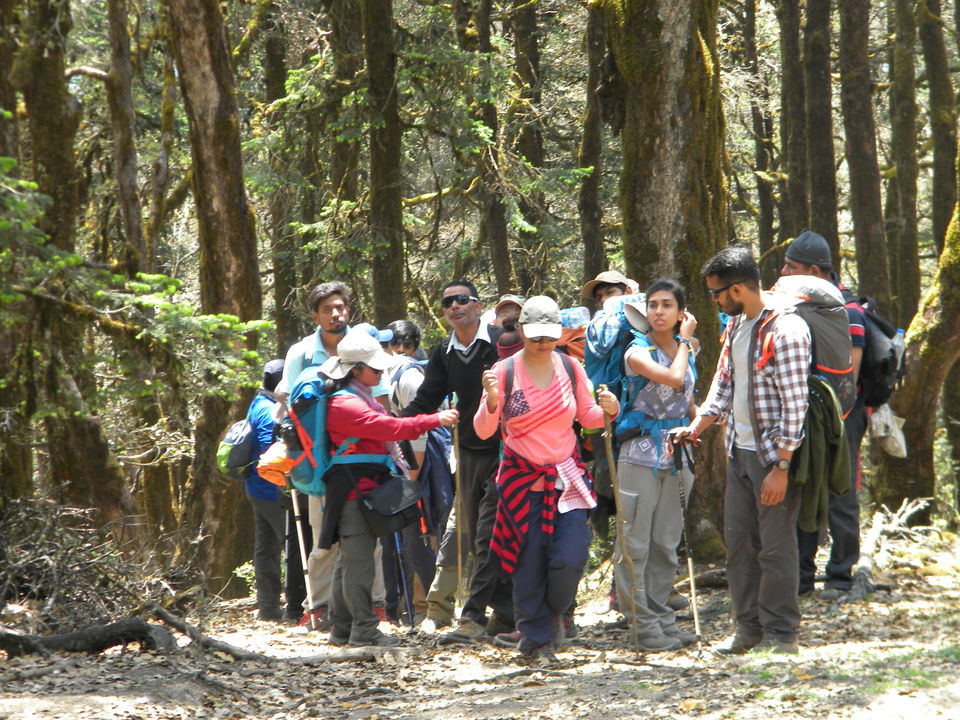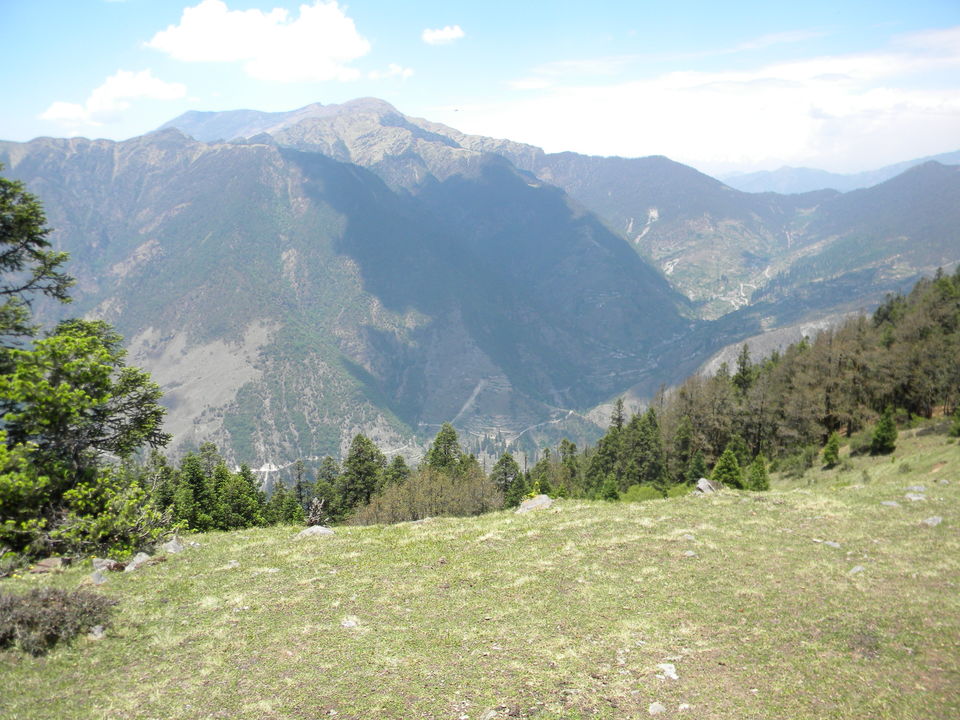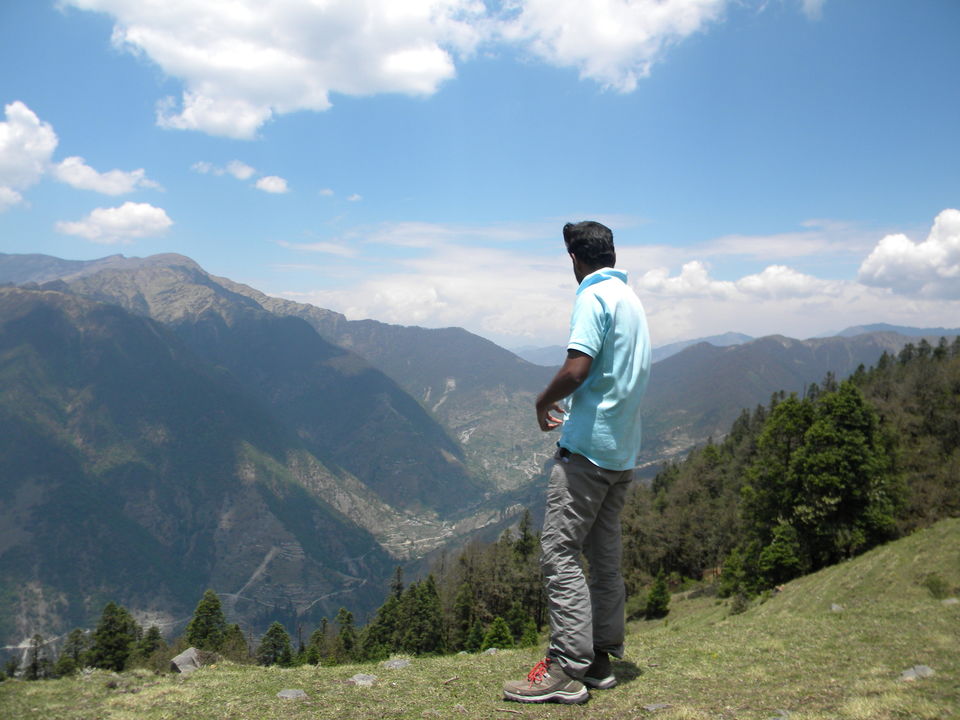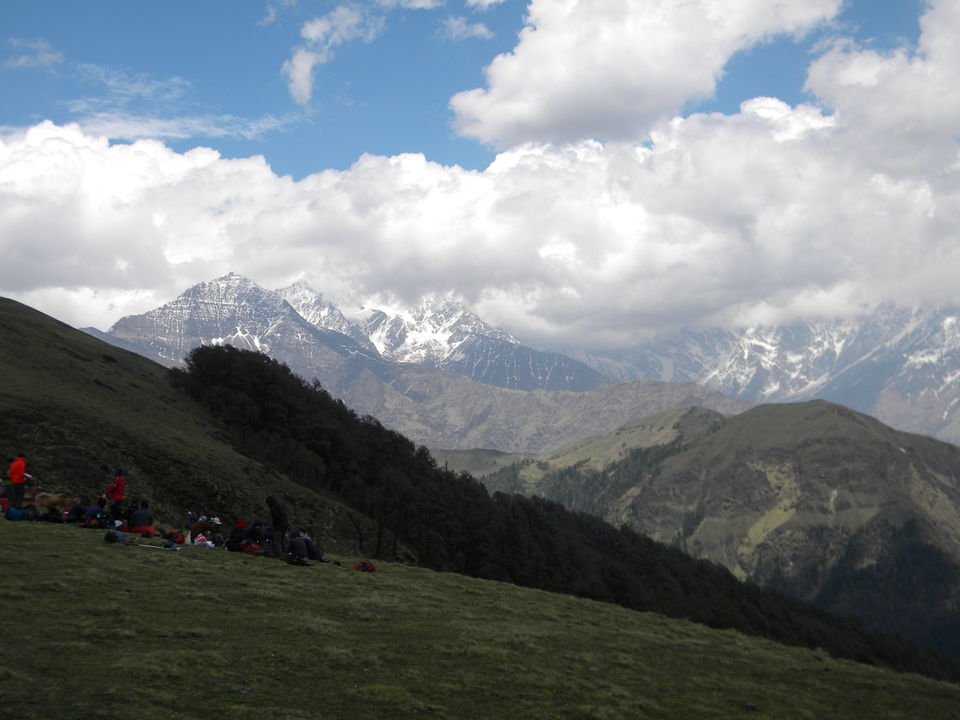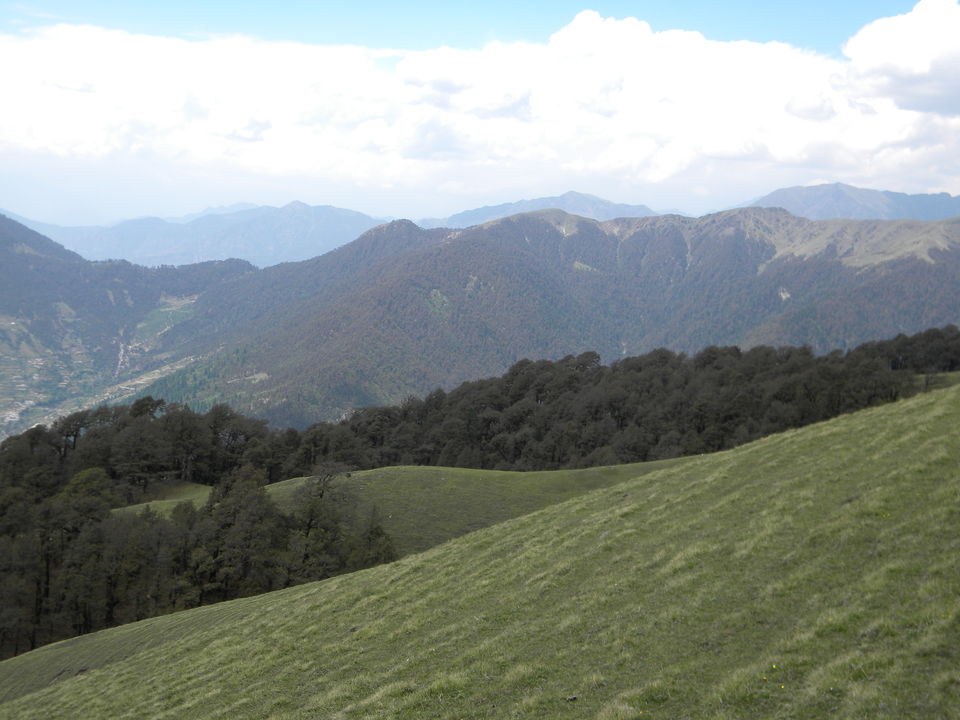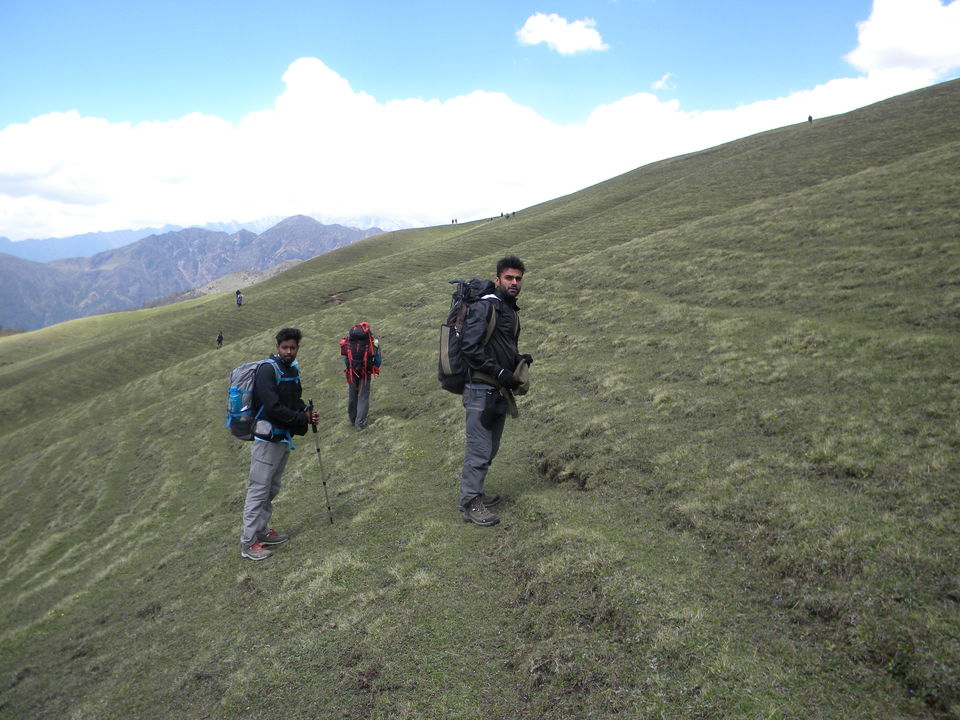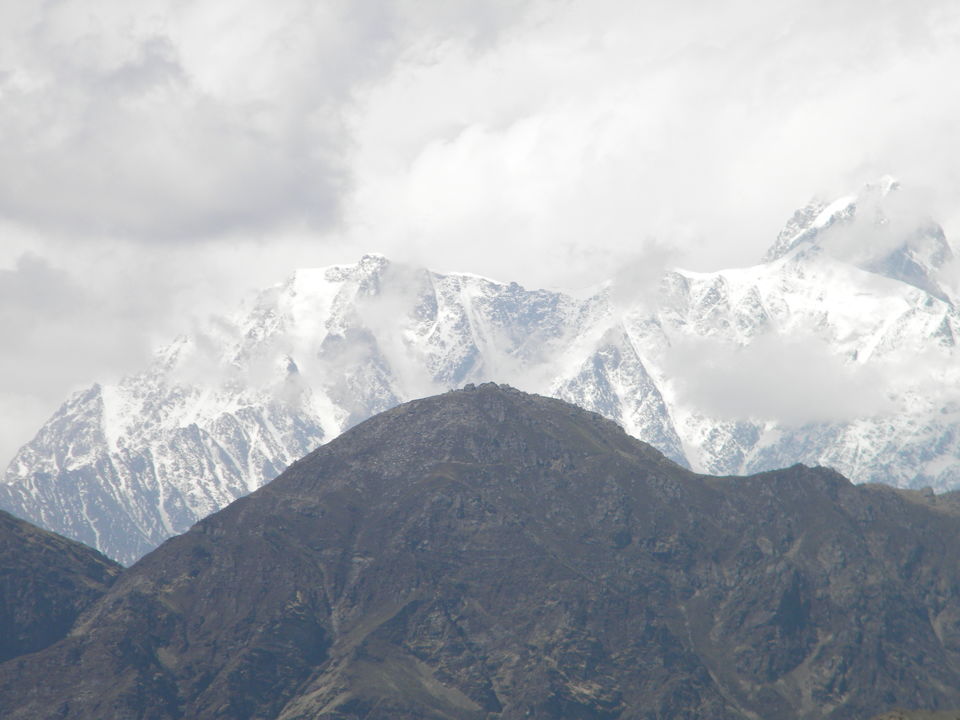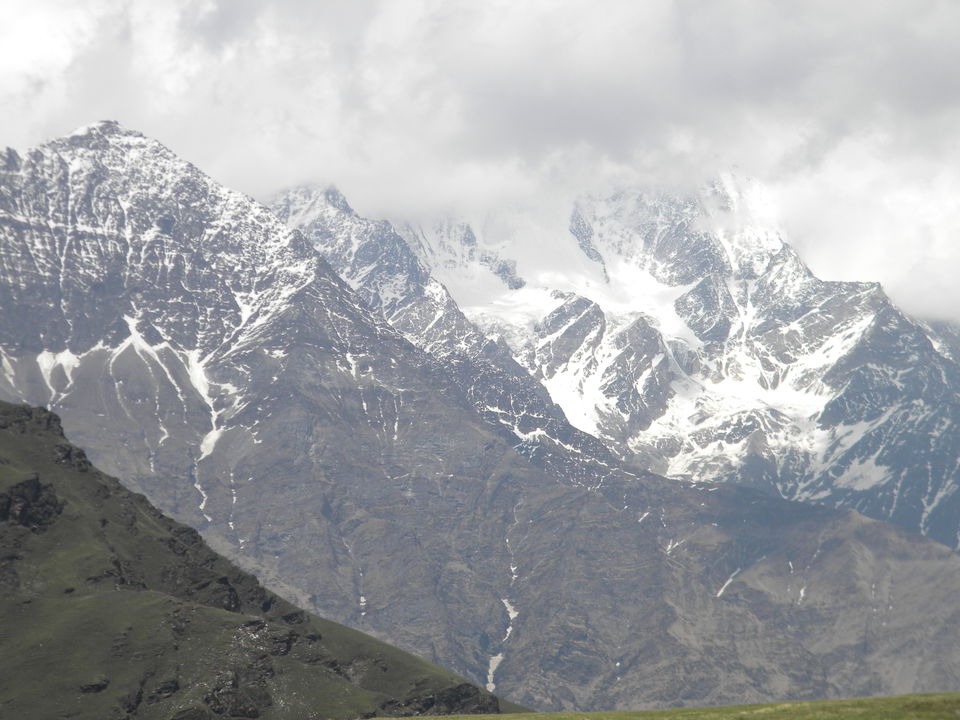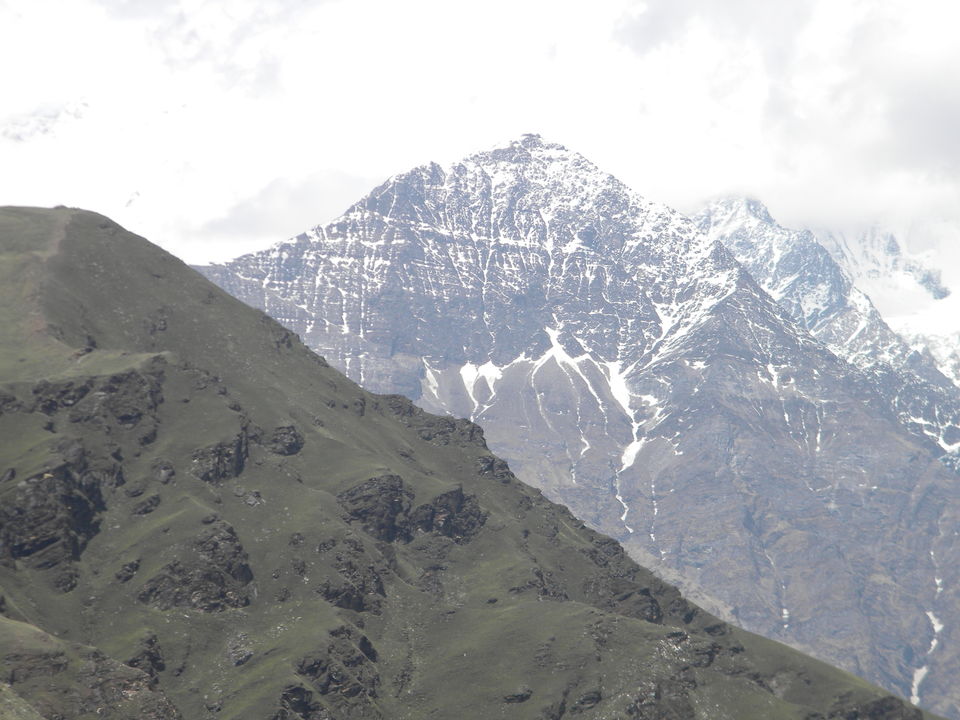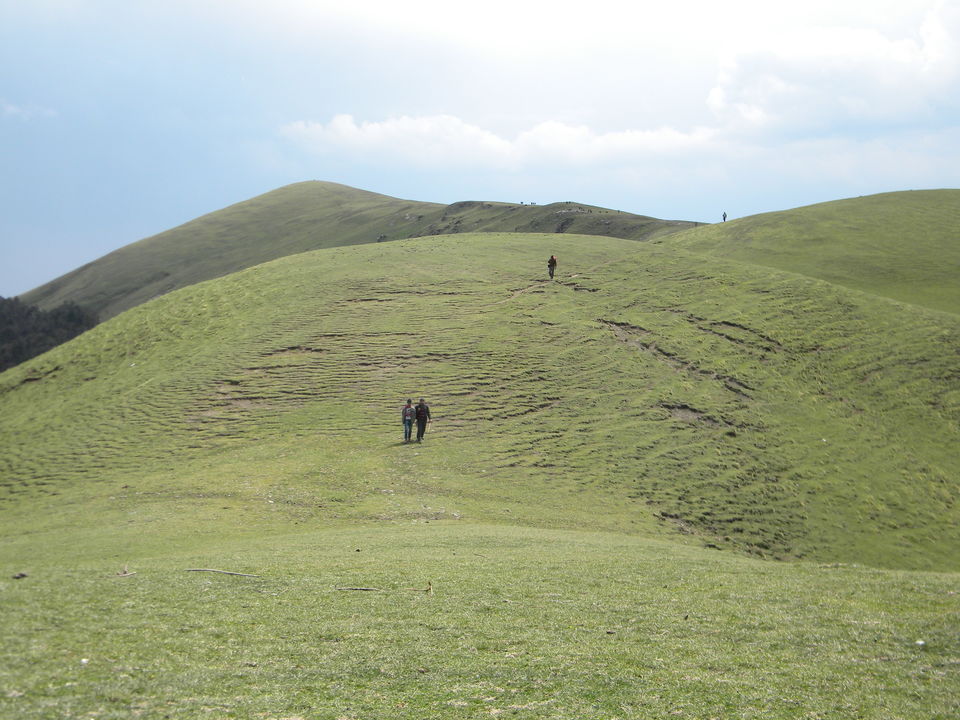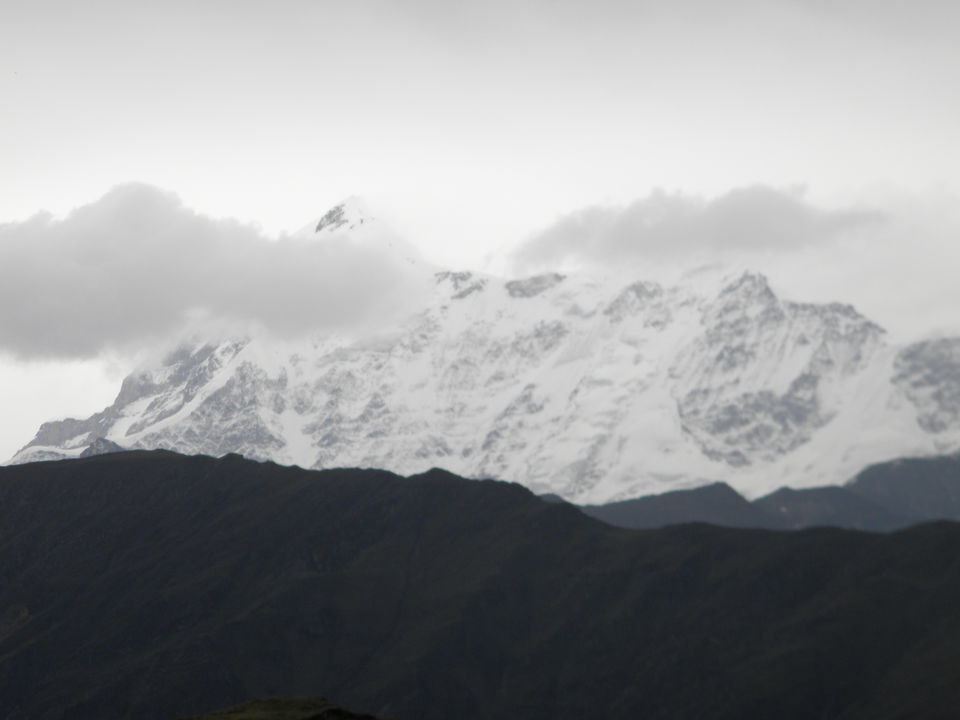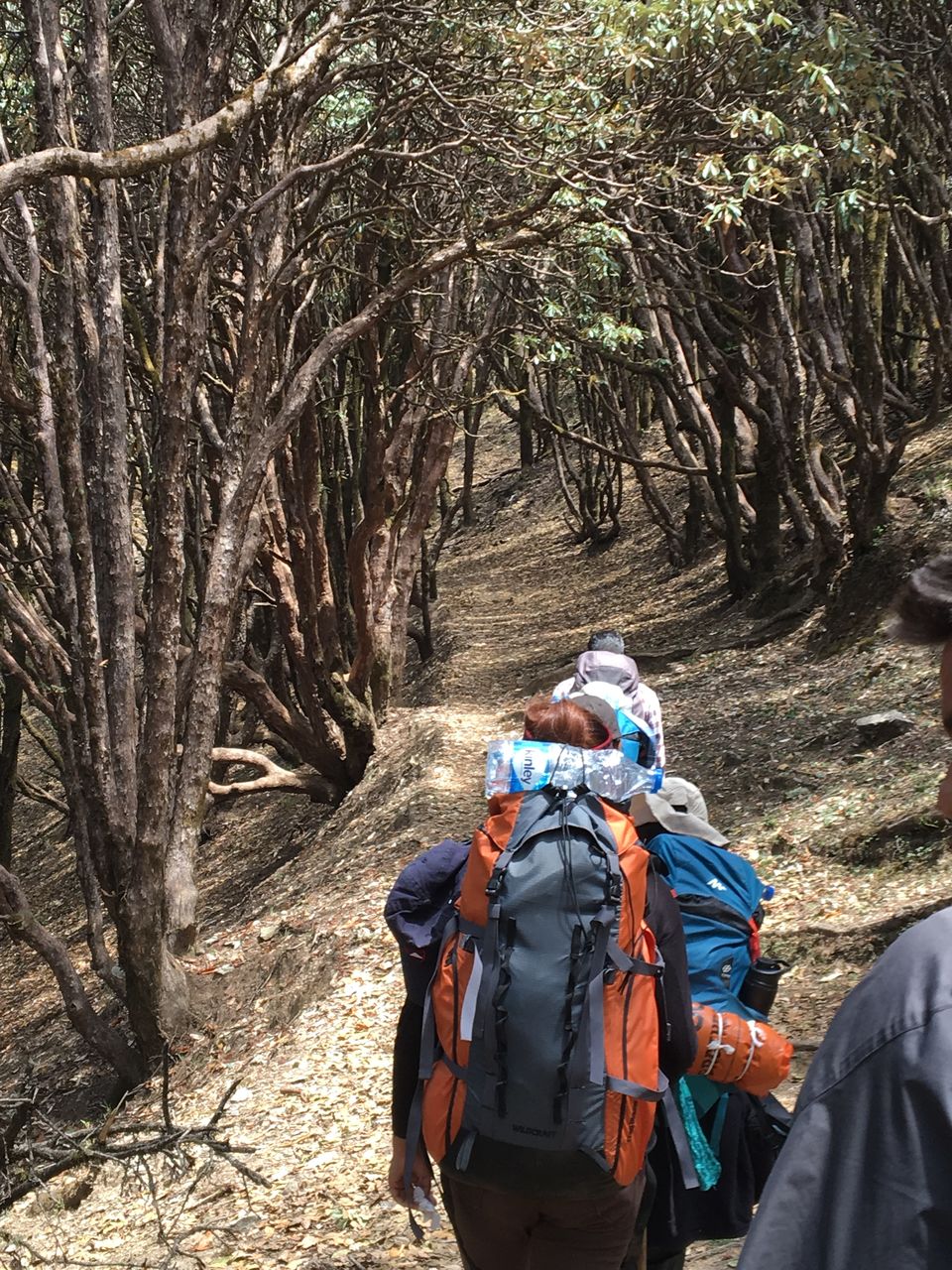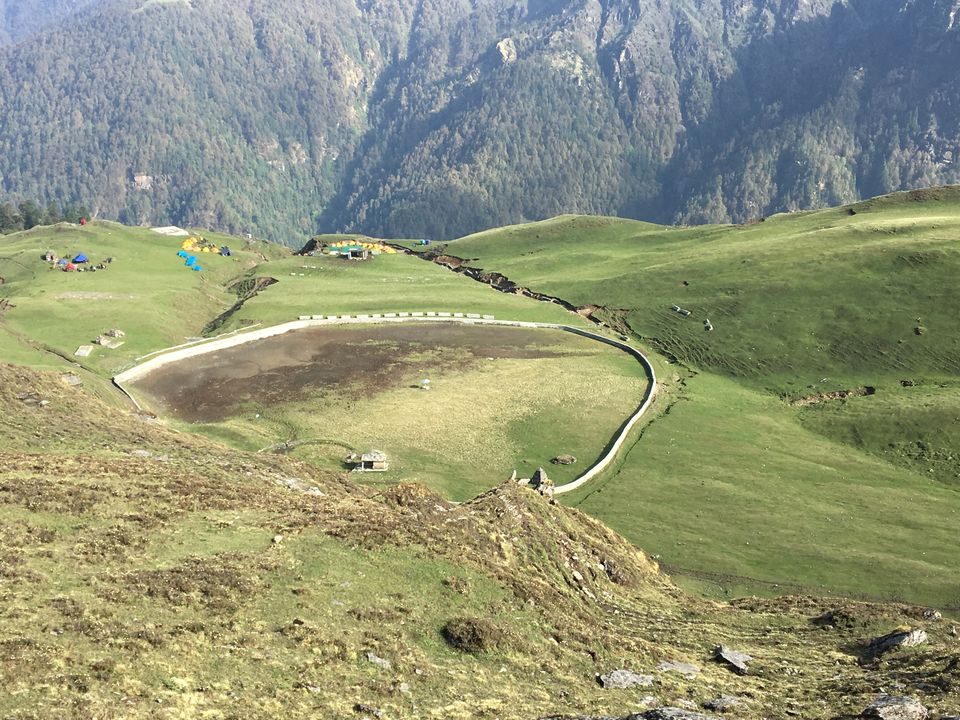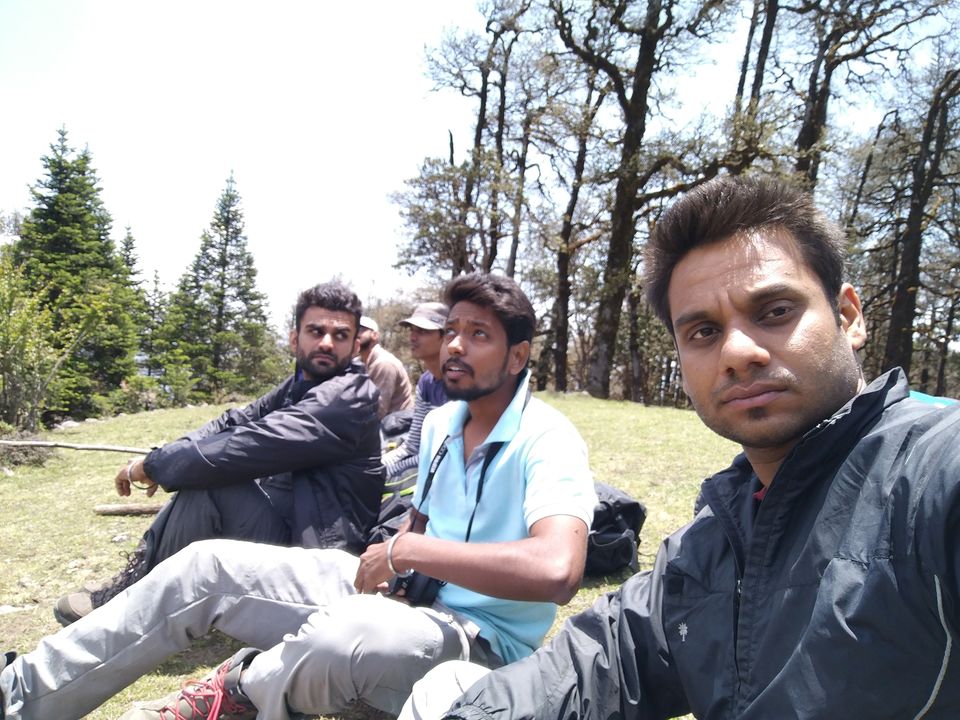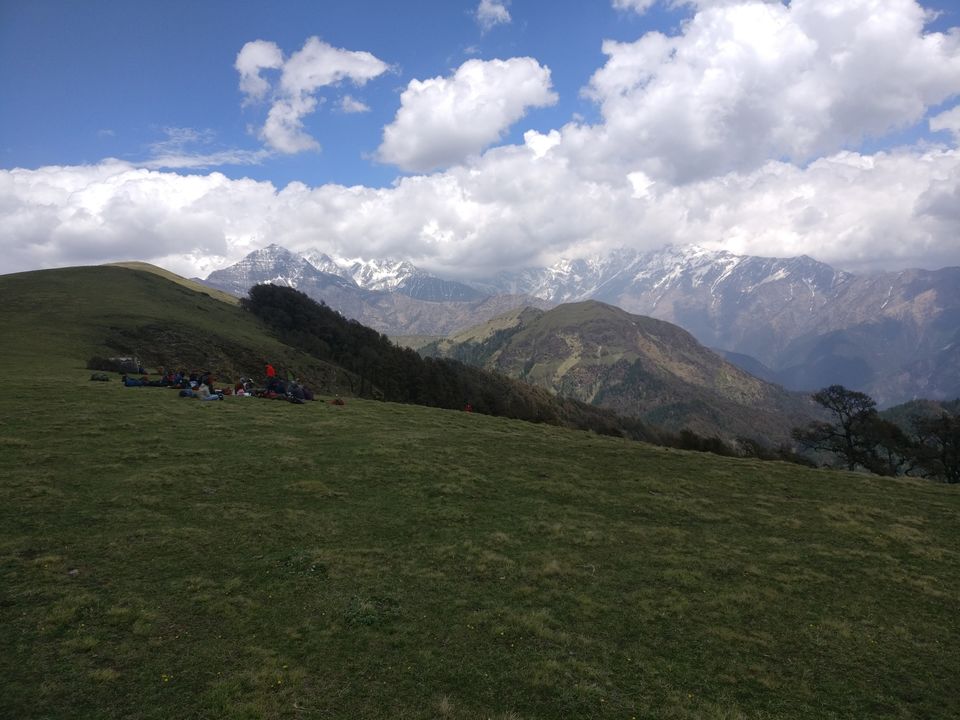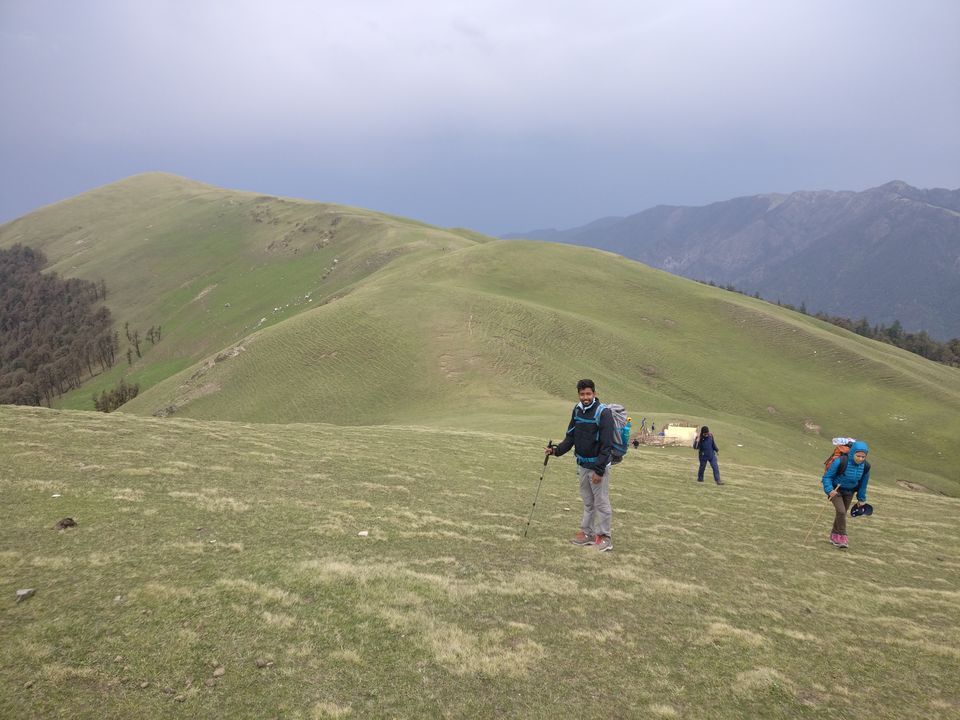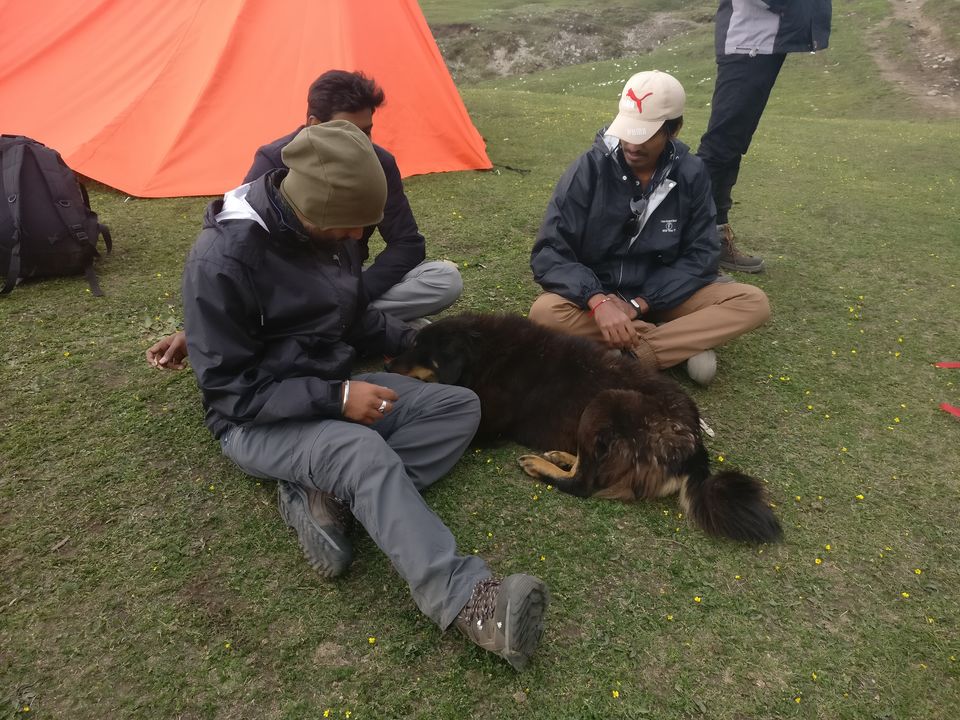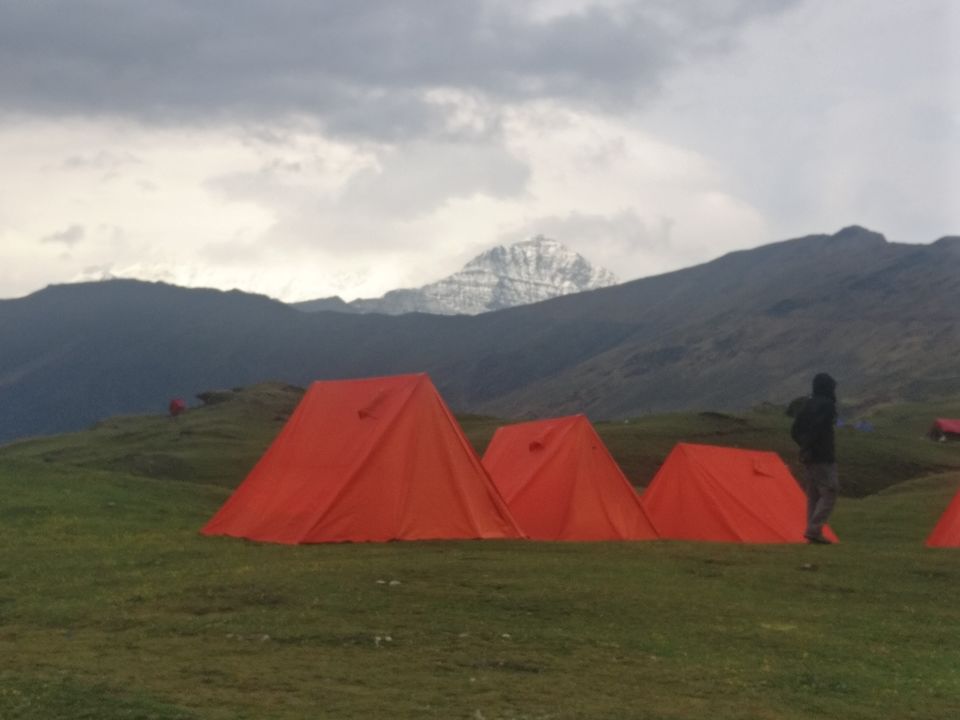 Day 2 : Charged up and Ready for one of the finest and High altitude trek in INDIA,After breakfast we started our journey from Lohajung to Didna. 9 Kms of total Distance cover on very first day. 5 kms descent and 4 kms ascent. Team of 5-6 leaders for guide and support. They said 'Nahi chal paoge toh gaseet ke le jayenge par summit sabka hoga'. With the beautiful trails all around we ascent and descent with full of energy. Descent is very easy,Ascent check your limits and you have to pass this.
The most beautiful thing i really like about trek is you don't have any option to go back you have to reach your destination and then we reached Didna,Homestays is available for all trekers.Little bit of acclimaization and guidance provided by guide.Had a lunch with bonfire,Bonfire in himalayas is unforgettable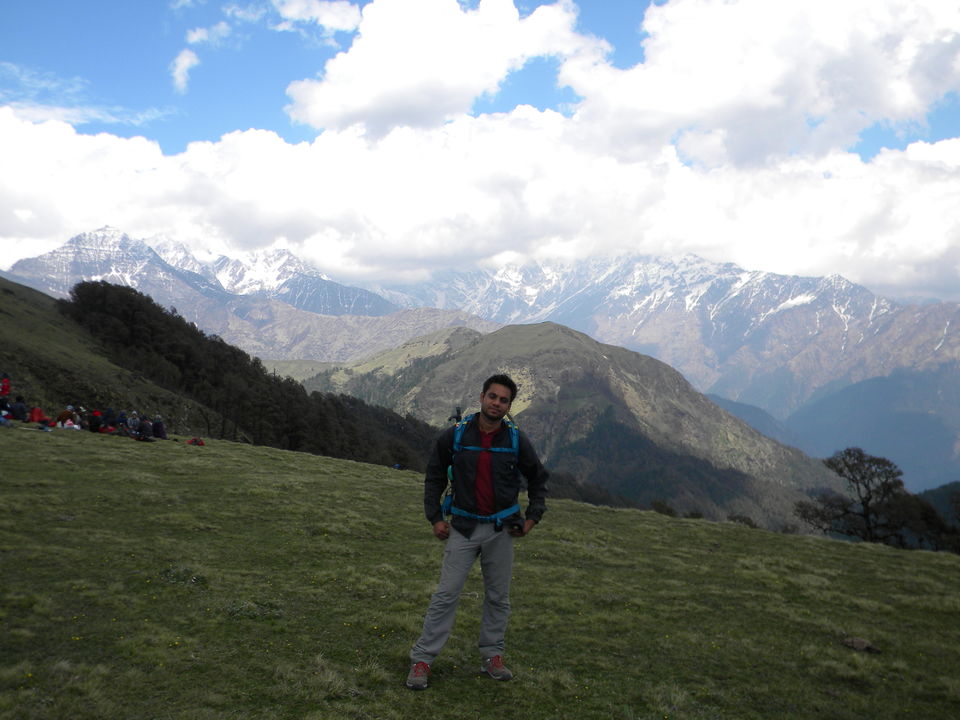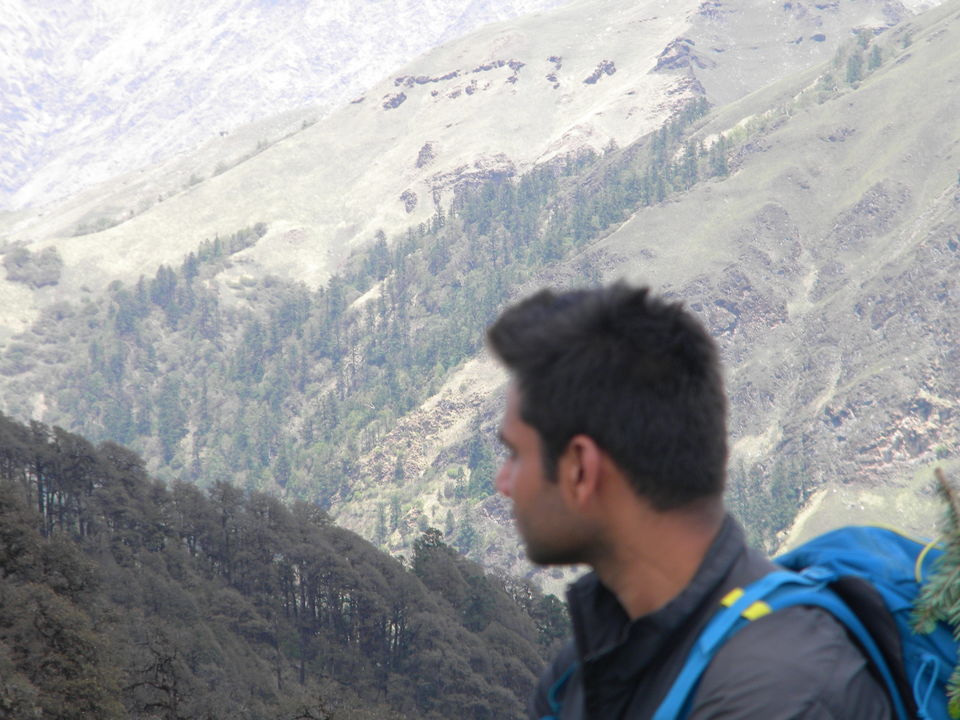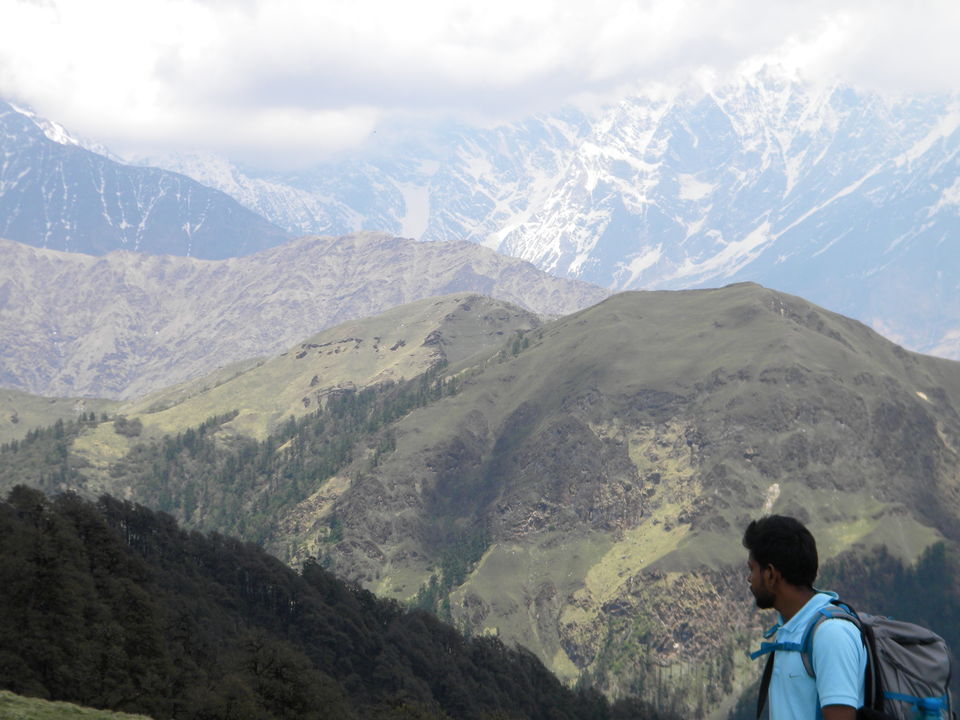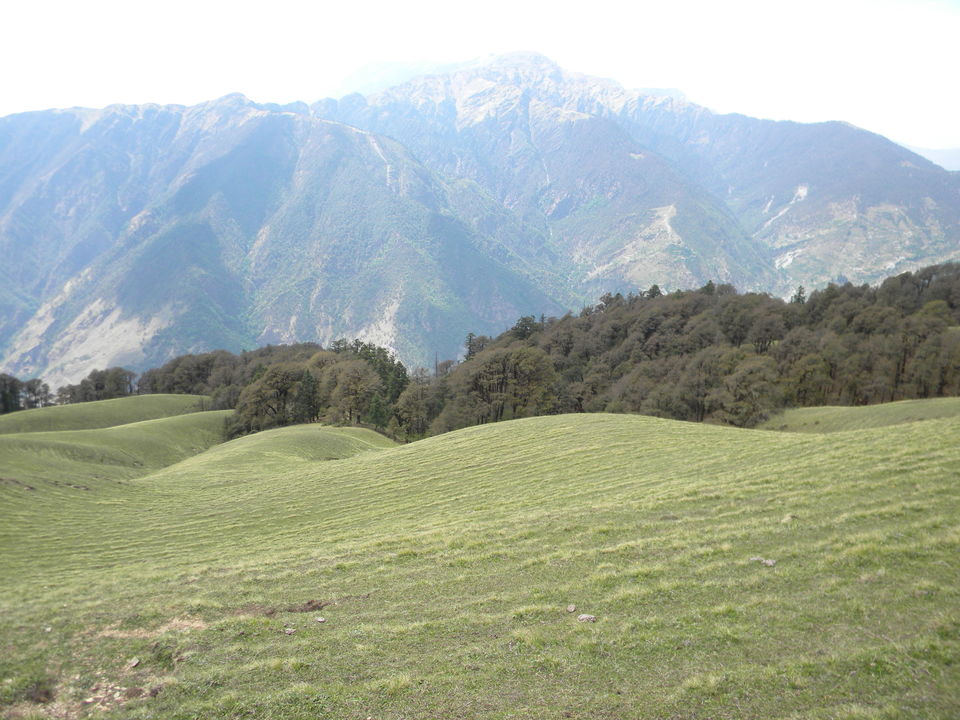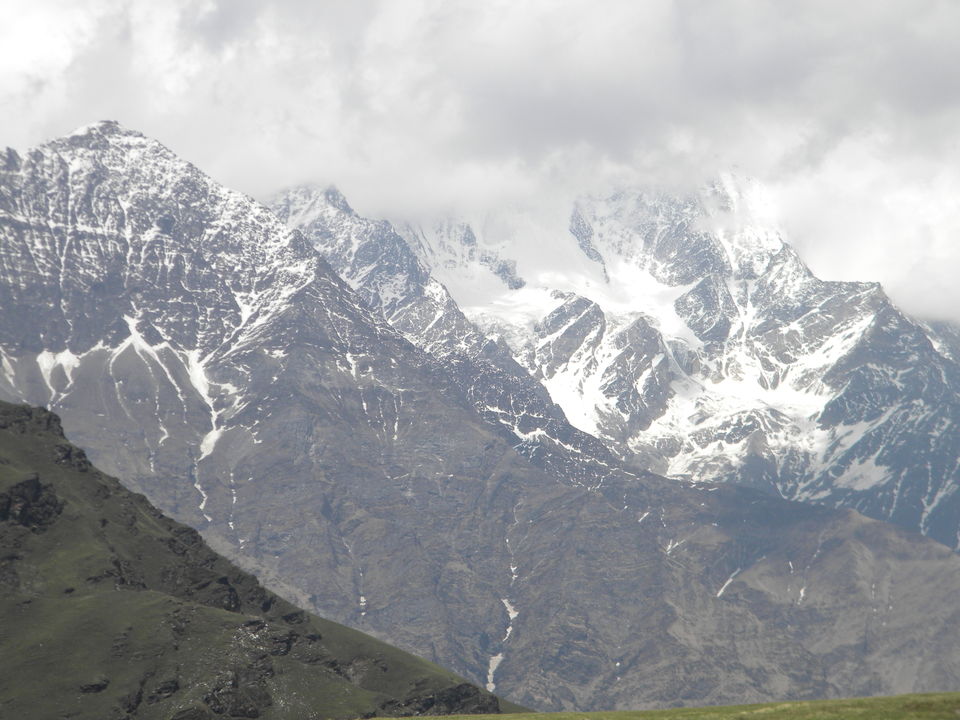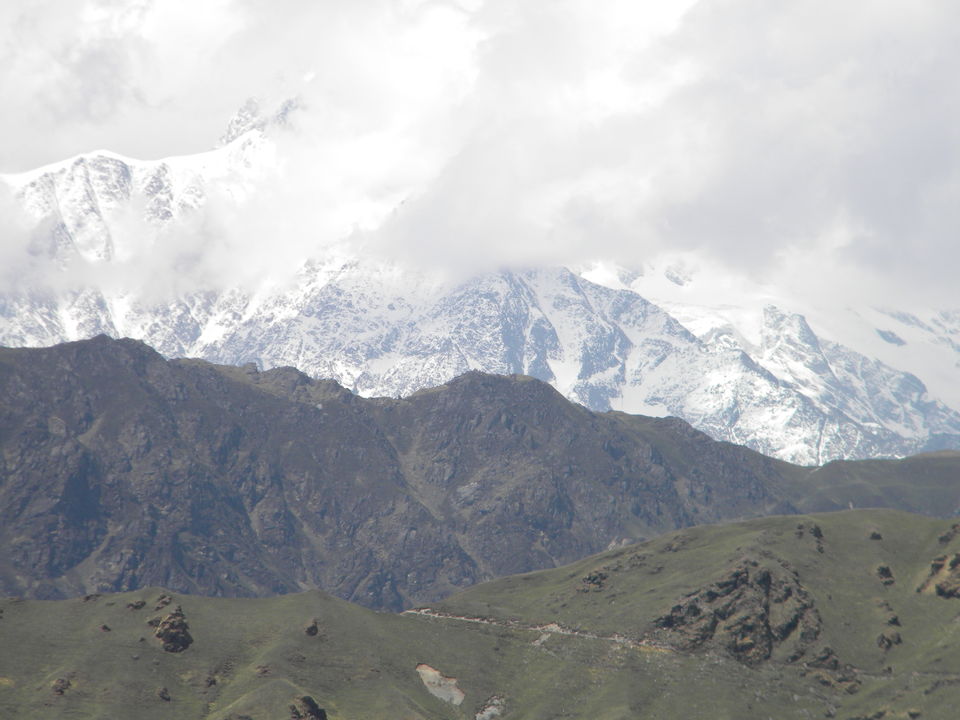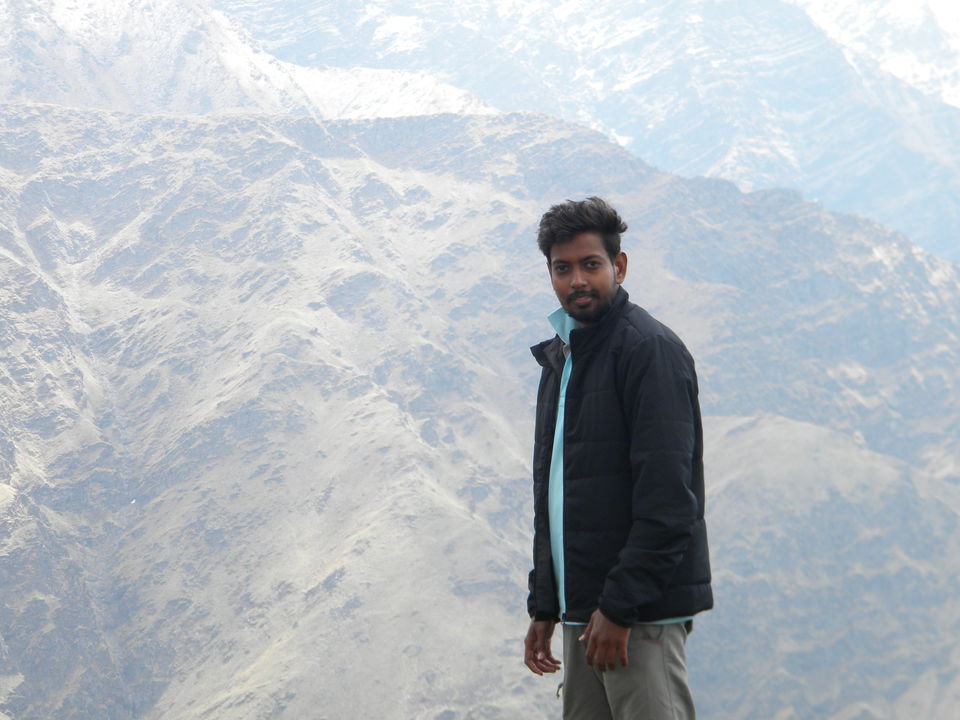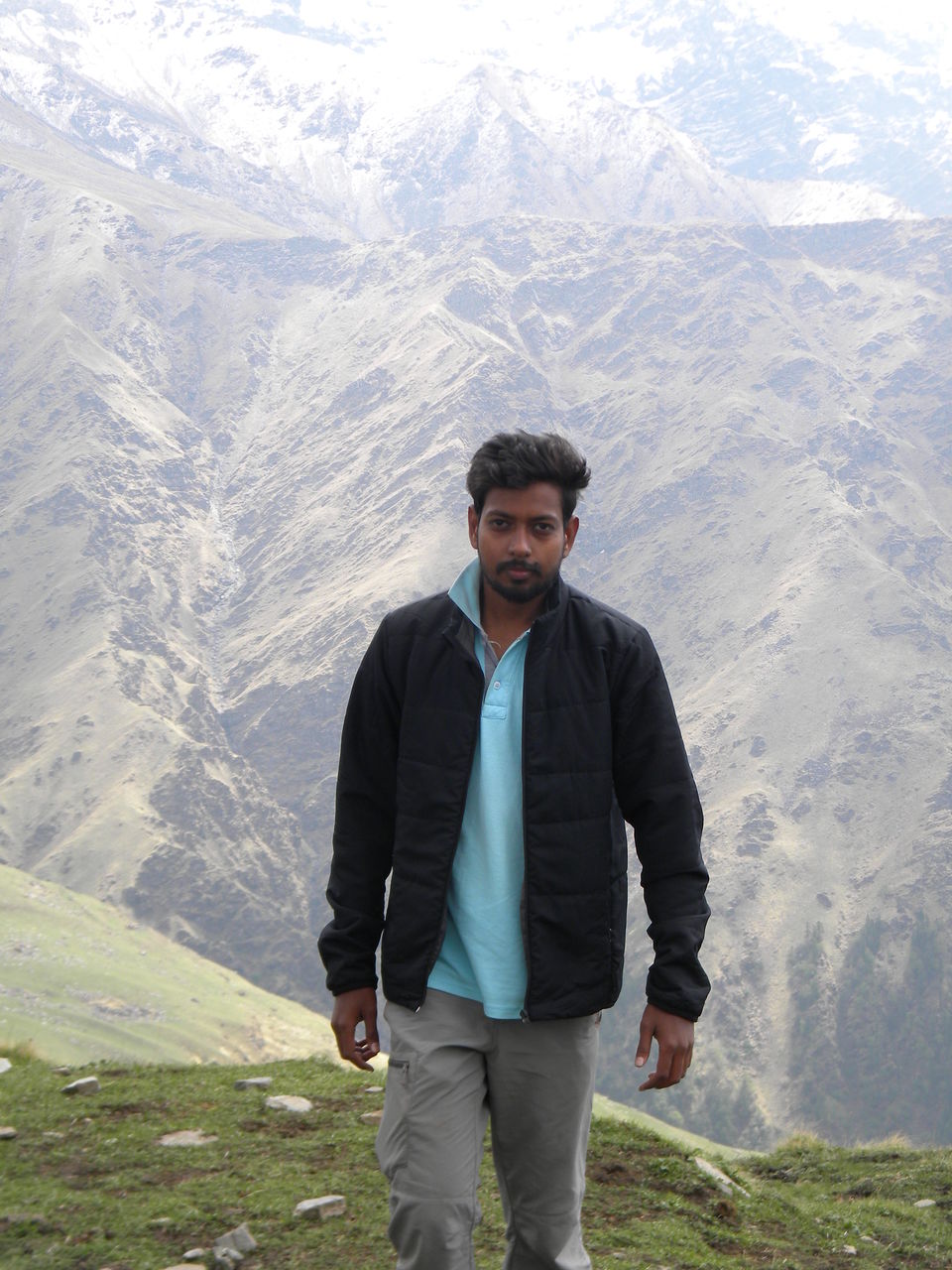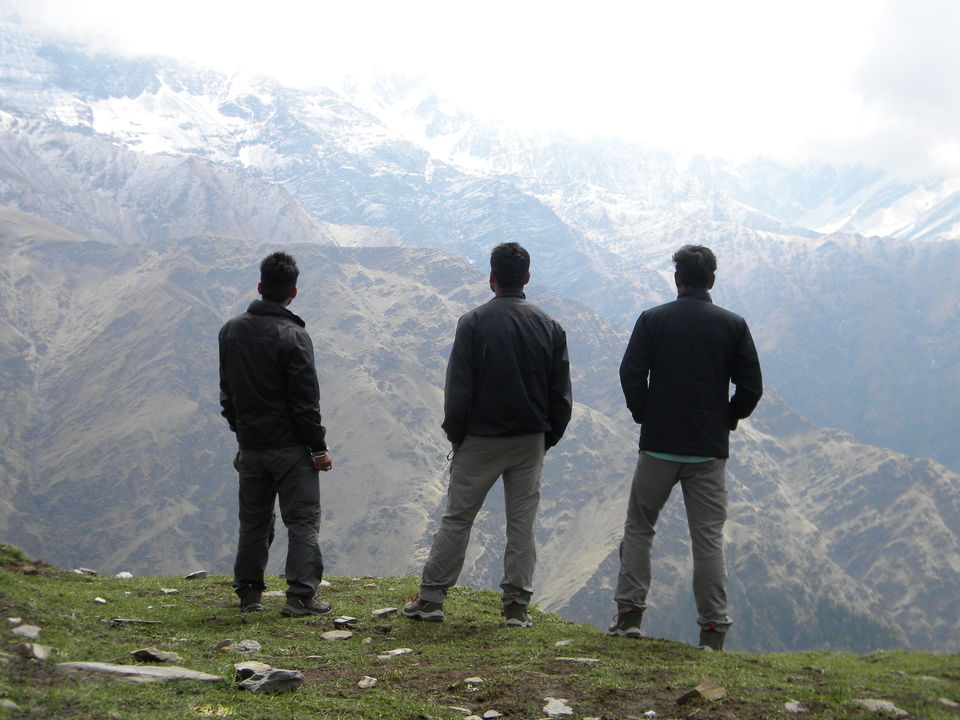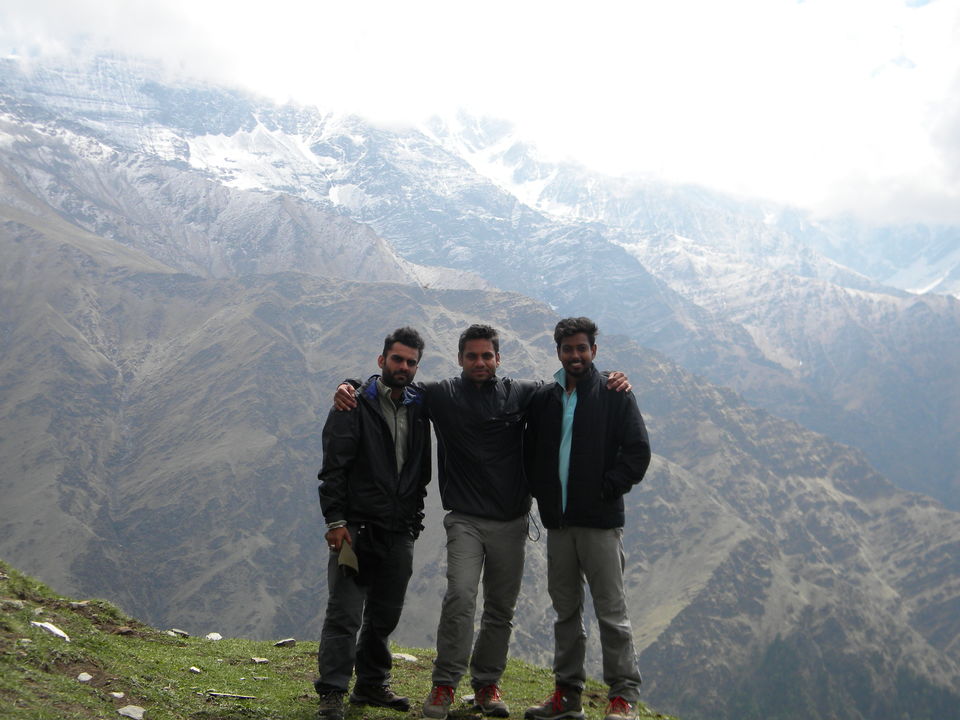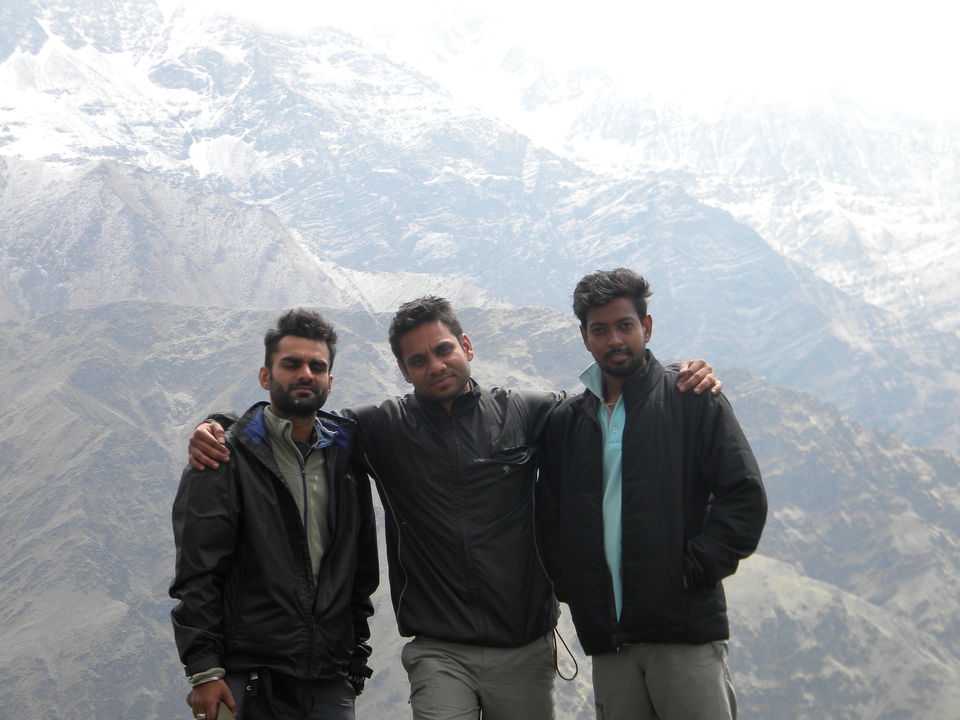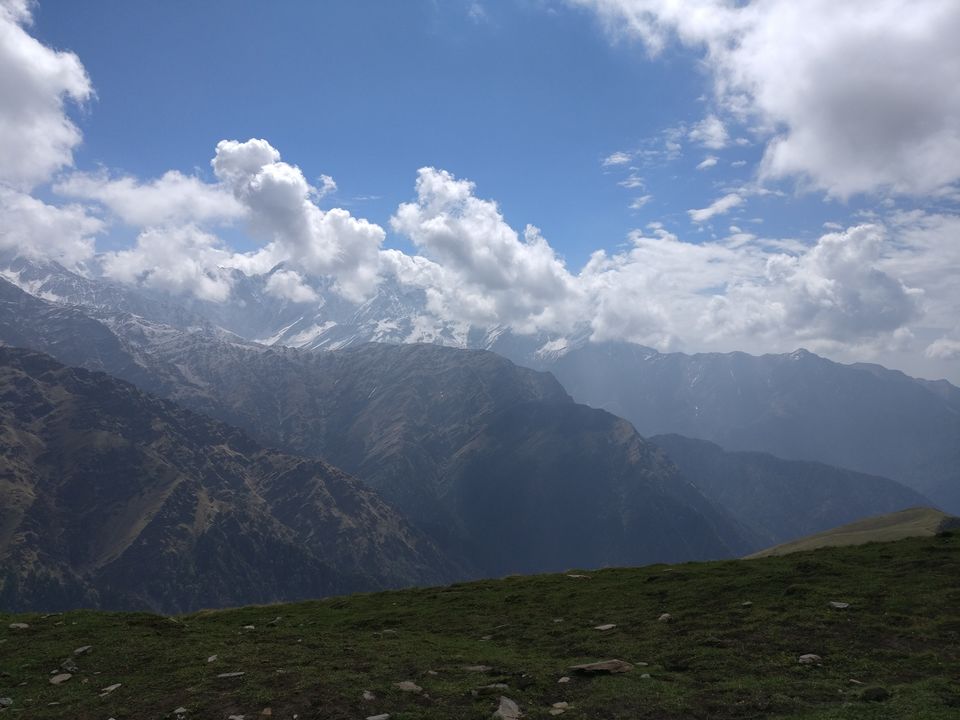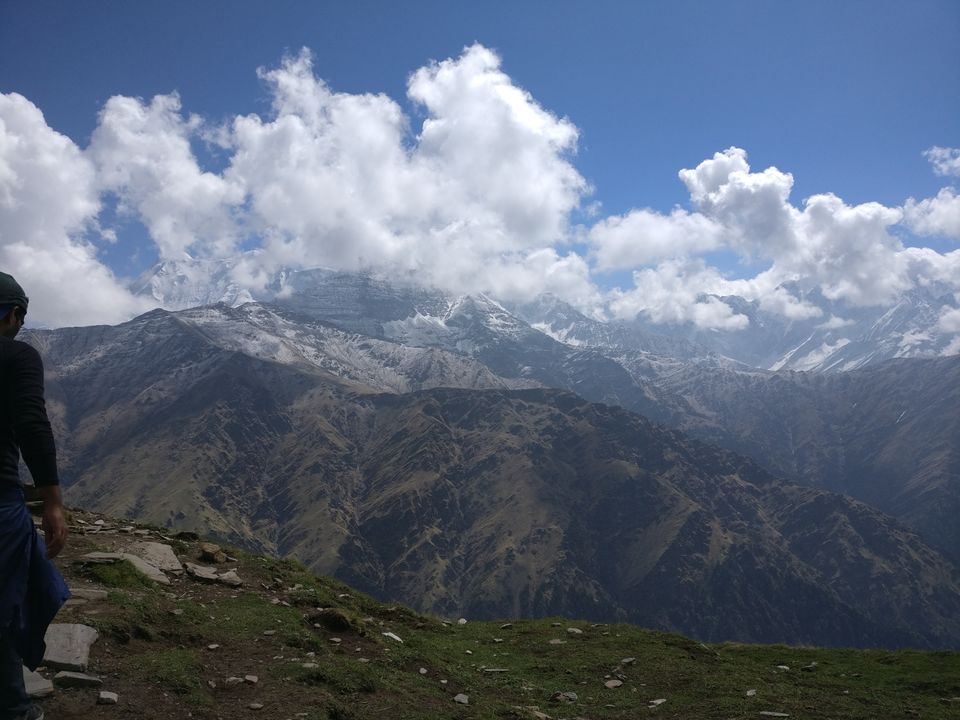 Day 5 : Summit day comes 100's of people at Bhagwasa waiting for this day, Trek leaders check our Blood pressure and oxygen level.We moved towards roopkund and suddenly i started feeling uneasy, My body is wants to give up and after conversation with my trek leader i started moving towards base camps.But somewhere I want to summit, every effort which i did in lasts 3-4 months is wasted and I feeling i have to do that at any cost. Thanks to Prakashji who motivate me and I said him 'Mujhe jana hai roopkund' then he Replied 'Aa jao main leke chalunga'.
Again starting from very small small steps, i am able to see my friends somewhere in mountains, Only one thing in my mind is I have to do that and finally Reached ROOPKUND.
No body in this world is write or explain the Beauty of Roopkund you have to go there and Feels the Beauty of this Place. Frozen roopkund and Skeletons all around. Half an Hour sitting besides roopkund and moved towards Patar nachni which is our todays basecamp. From now we have to descent around 8 kms.
All with the Happy faces came back to patar nachni and end up our day.
Day 6: Having Breakfast and the time comes to say Good bye to Gharwal hiimalayas, Today we have to cover 17-18 kms of distance from pathar nachni to Wan village but the good thing is it is descent path. I was almost crying. 'I Don't want to comeback from Mountains and thats my love and passion towards mountains'.
Please drop your messages and suggestion here.
Gunmetal 258 out.
Thanks for Reading.
Day 3 : Destination is Ali bughyal (Meadows).Asia's largests meadows is Ali and Bedni bughyal.From Didna we started to ascent towards Ali bugyal. This is the longest path we have cover,walk and walk and walk more.After a ascent 2-3 km mountain we reached a plane land after some rest moved towards Ali and Bedni.All around grass fields with air moving around 50 km/hr. Single path with beautiful Himalyas all round ,The thing is like you have to move and move. Finally covered 13-14 kms from Didna reached Ali Bughyal Here tempreture is like 5 degree celcius and everybody is shivring. Hailstrom started after 20-30 min, Place is amazing and weather is changes here in seconds.From this point you are able to see three Himayalas peak of Garwal ranges. After dinner everybody moved to tent and ends the days.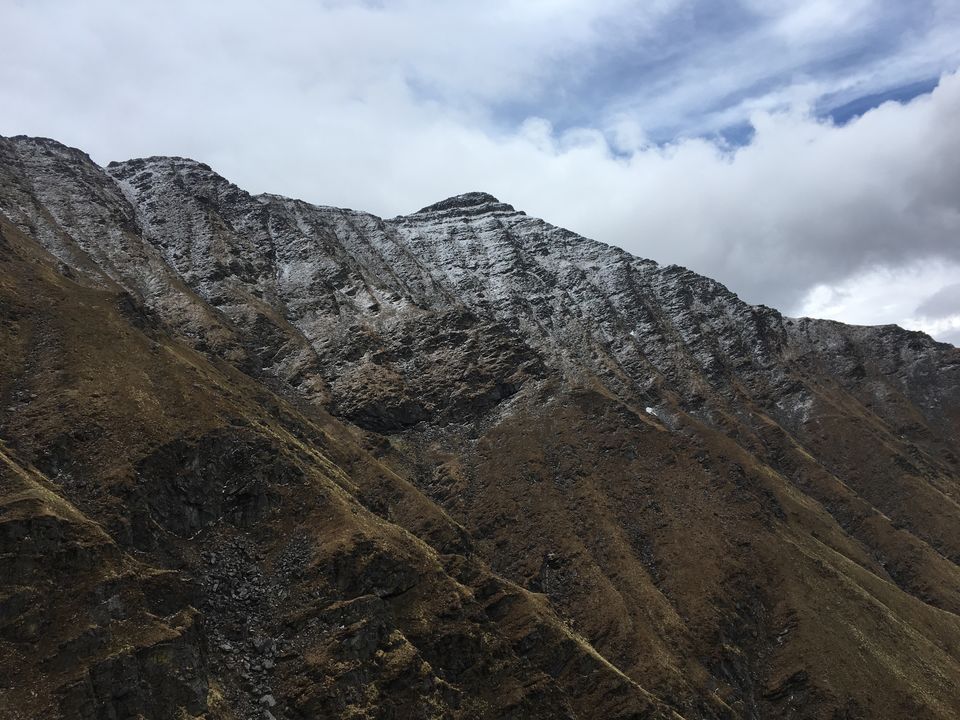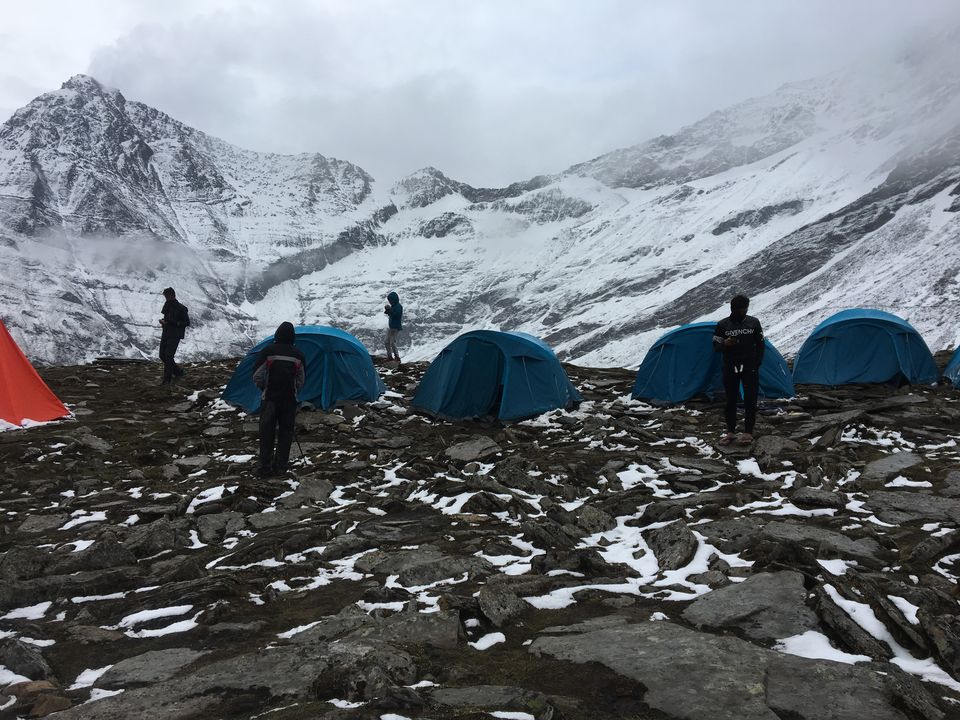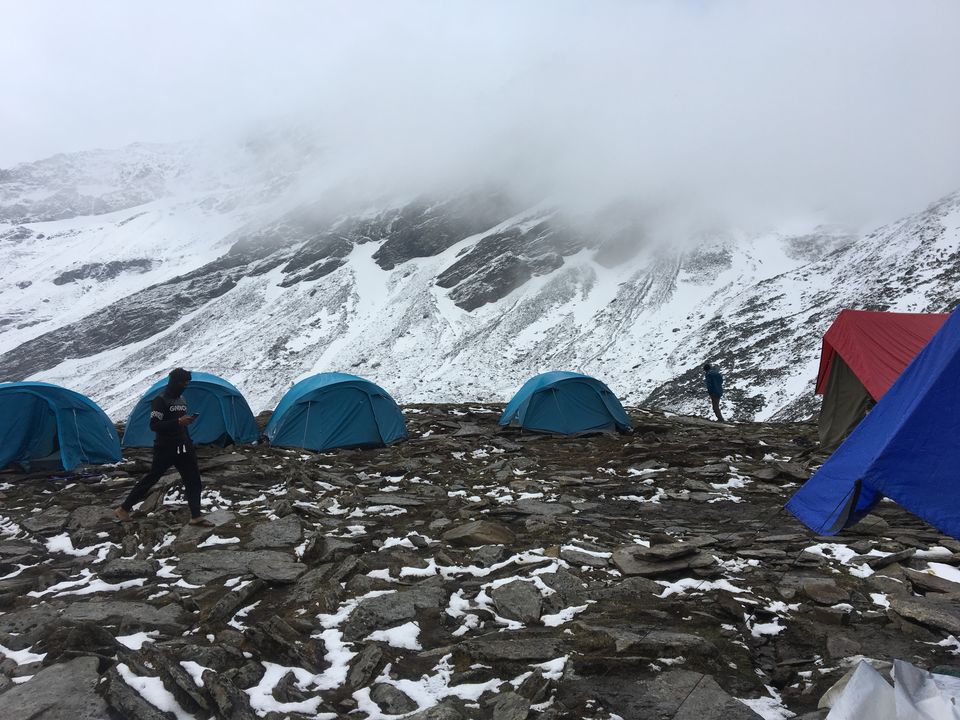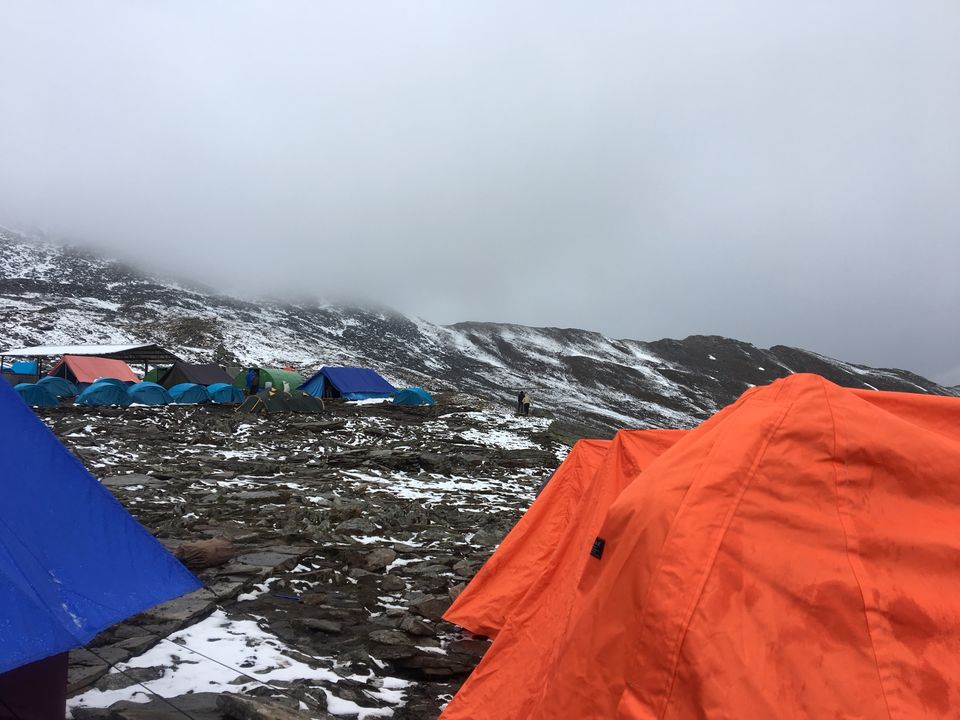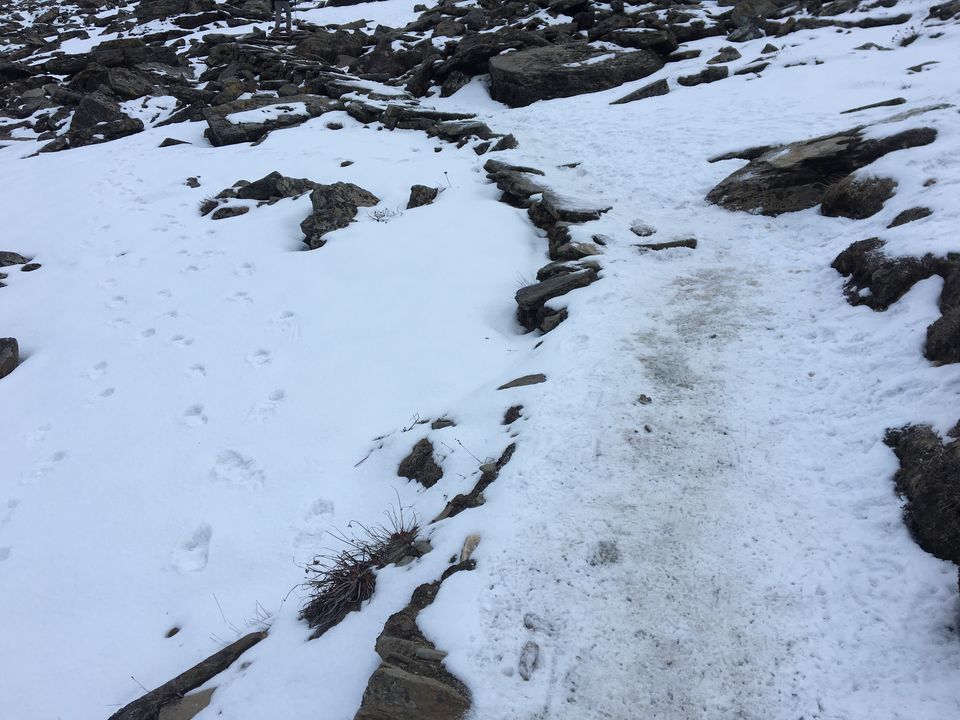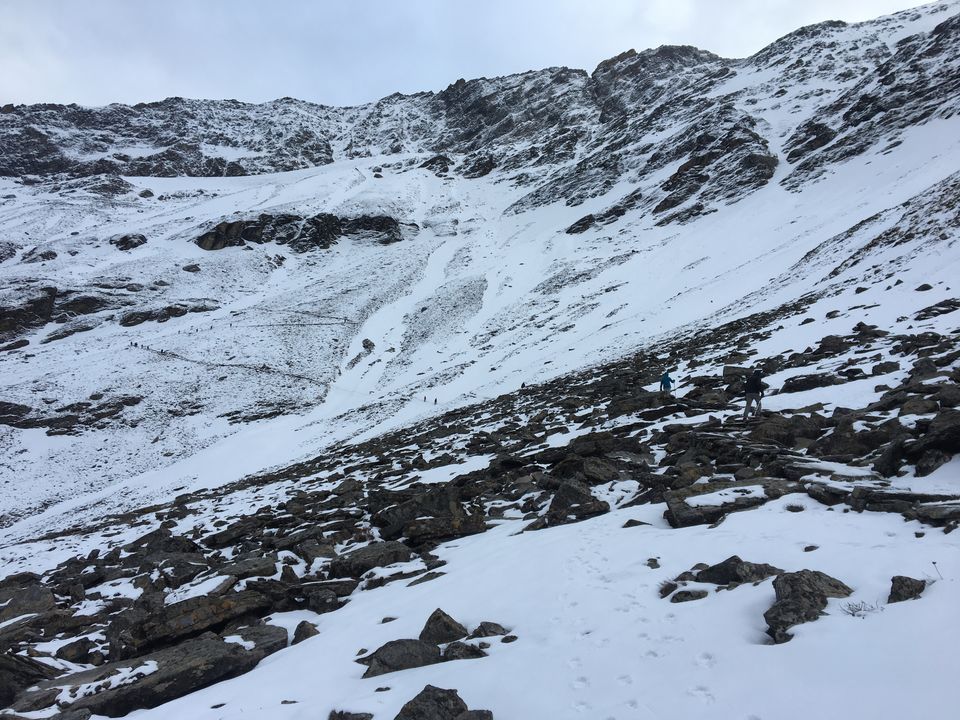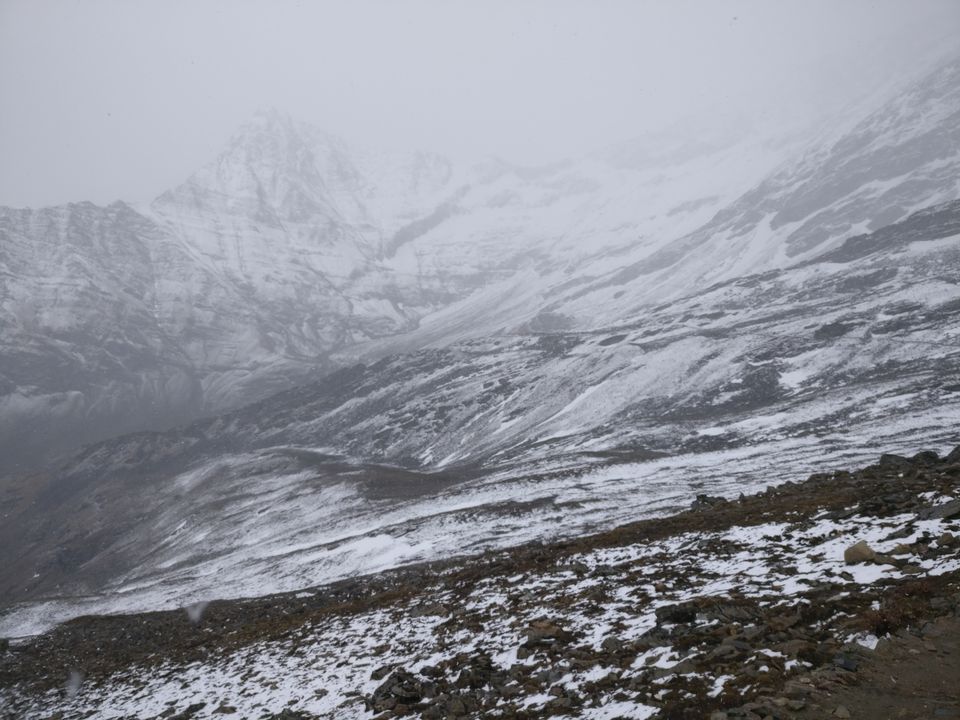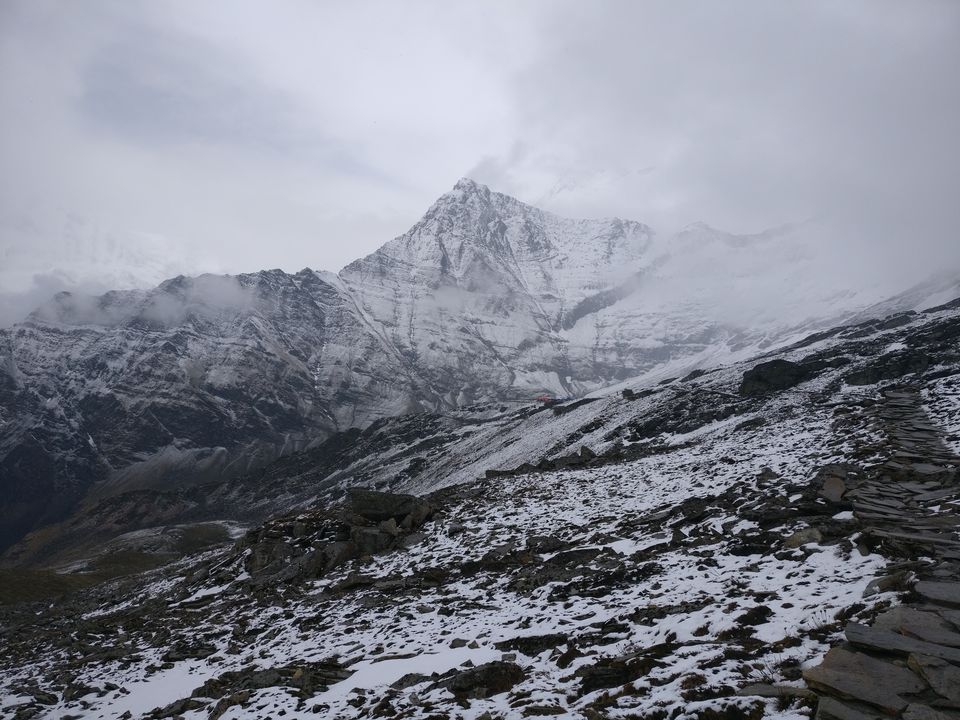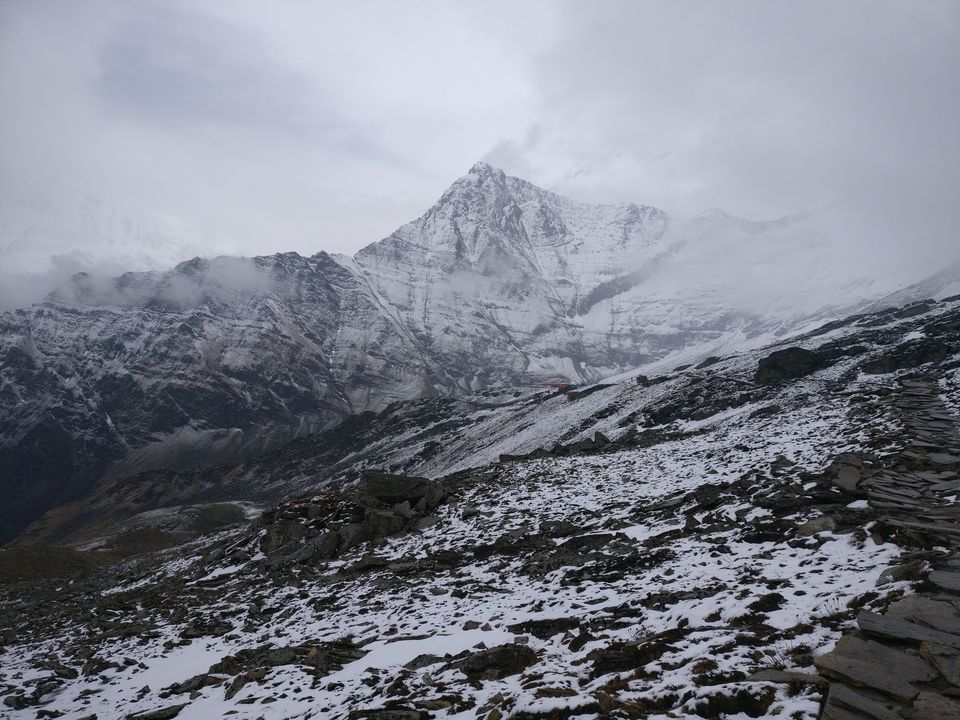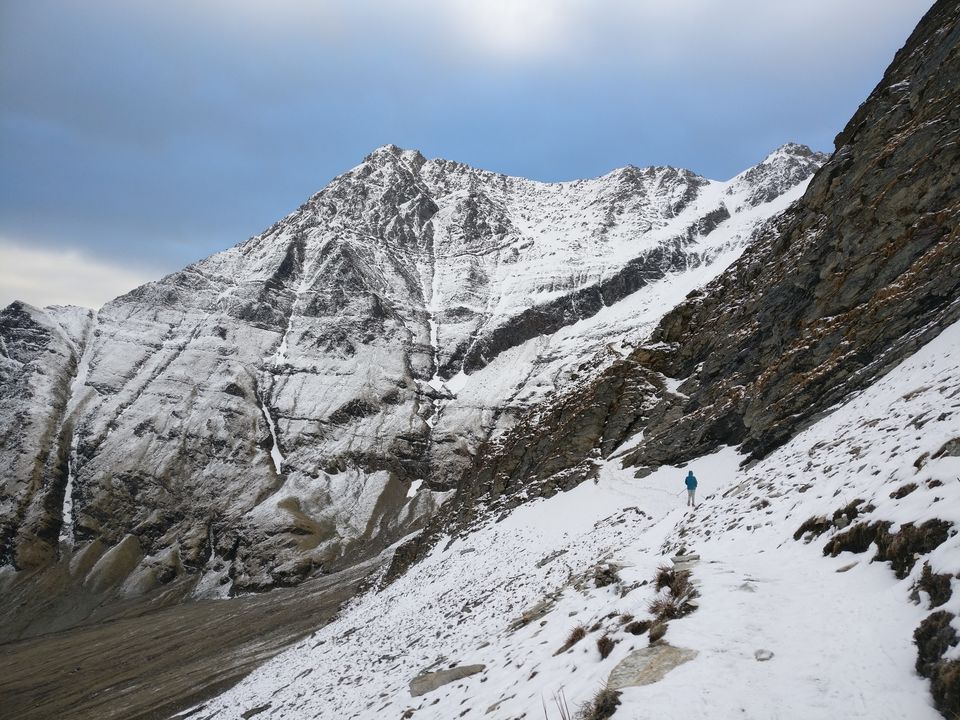 Day 4 : Toughest day of Roopkund trek, Started our day from Ali bughyal and move towards Patar nachni, Pathar nachni is our lunch destination. Ali bughyal to pathar nachni is simple straight path. This is the path where you meet the people who already completed summit and back to camp. People greets each other with Congrats and All the best. Had our lunch at Pathar nachni and Here it is my life's first snowfall started.
From here there is steep ascent,We were 30 people in groups and Instructed to walk in Queue this is very ascent and difficult path.We have to walk 4-5 kms and everybody was sluggish here .Completion of our path we reached at Kalu-Vinayak temple( A/c to story Lord Ganesh is also not able to complete this in one shot, as he sit here at this point there is temple named as Kalu vinayak). From here your hands started numb and low oxygen sickness started. From Kalu vinayak to Baghwasa 2-3 kms Journey is simple and straight but the tricky part is you have to walk on snow for some small patches.
Finally Reached at Base camp location, Big Big mountains all around and tempreture is like 2-3 degree you have to be very careful here,3-4 layers of clothing is necessary, AMS is also attack to your body.After Rajma-Chawal treat we were in the tents.Because next day our summit started at 3am.