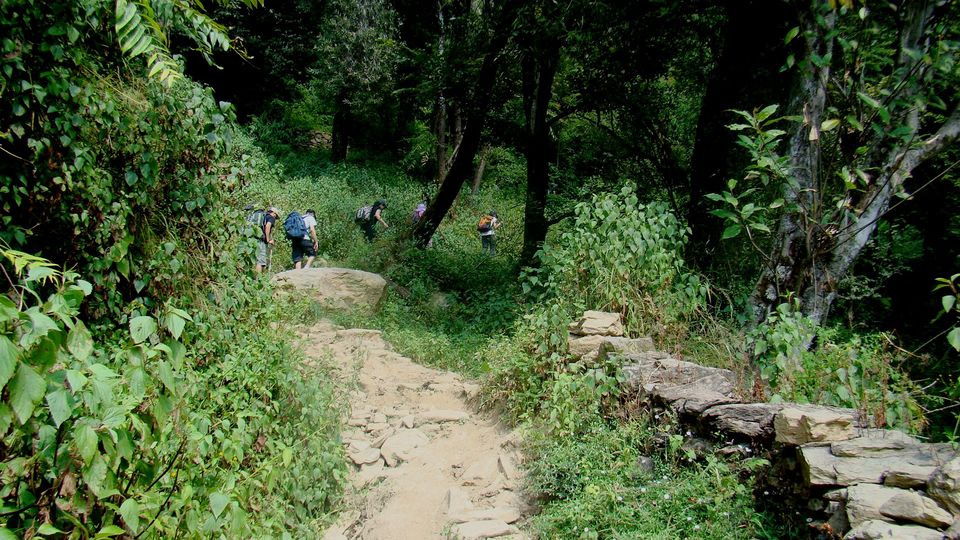 Life behind a desk, in front of a computer and a stack of files doesn't sound interesting, does it? Well, this is how my life had been three years ago, like any other adult doing a 10-12 hour job, working 6 days a week. I really was in dire need of a break, wanting time out to just be by myself and simply BREATHE! That's when the idea of the evolving and alien concept of trekking hit my mind. Having no idea about trekking, I started to surf the internet and after researching for a while, I came across this one organizer who organized short hikes to rousing expeditions in Uttarakhand. After going through a couple of treks, I opted to climb the Nagtibba Hill, also known as the Serpents Peak which is the highest peak in the lesser Himalayan region i.e. Garhwal region of Uttarakhand.
I took a night bus from Delhi to Dehradun and early morning upon arrival, I met my team. I was part of a group consisting of 12 strangers and 2 guides. We drove to Pantwari village, around 2 hours from Dehradun from where our trek began. I was alone, bewildered and had butterflies in my stomach as I was oblivious to what lay ahead. However, as I set my foot onto the beautiful trail, all my fears and apprehensions disappeared and I was lost in the enchanting beauty of the Himalayas. With every step, my stress and anxiety pertaining to anything and everything in life condensed and in no time I felt as free as a bird. My group members turned out to be a team of wonderful people. I became friends with most of them and by the end of the trek; we all emerged as one big family. More than that, I was delighted to meet an avid trekker, Mr. Vikas, who shared his remarkable trekking experiences with all the team members and inspired me in a big way to continue trekking from then on. We arrived at the base camp by evening, set up a bonfire, enjoyed a sumptuous meal, spent time chatting and called it a day.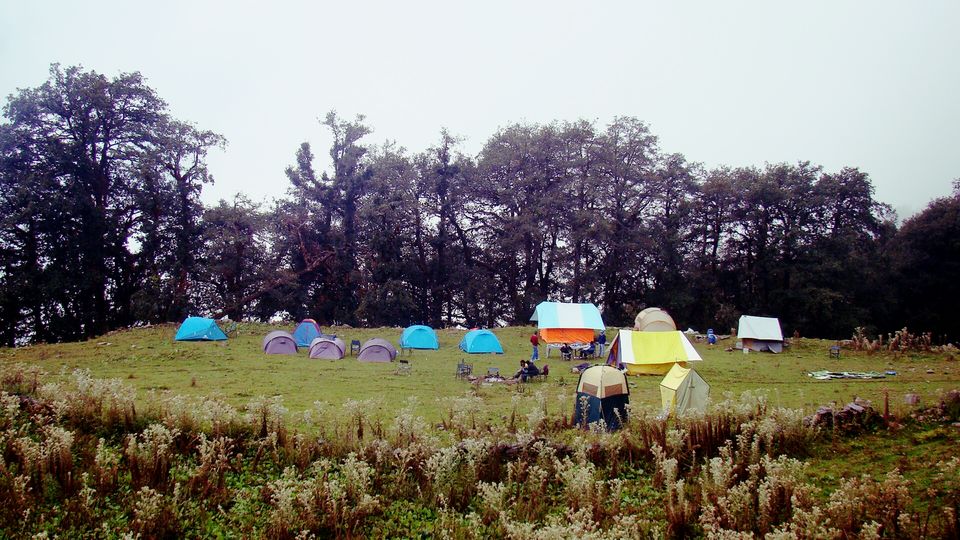 The next day was a short hike of 2 kms and therefore we all lazed around the base camp before heading out for the day's hike. It took us around one hour to reach the Nagtibba top and the feeling of getting on top of a hill for the first time in my life was just magical! I felt as if I was at the most peaceful place in the world. The views were just breathtaking and the feeling of being able to live that reality made me thank God a zillion times with all my heart.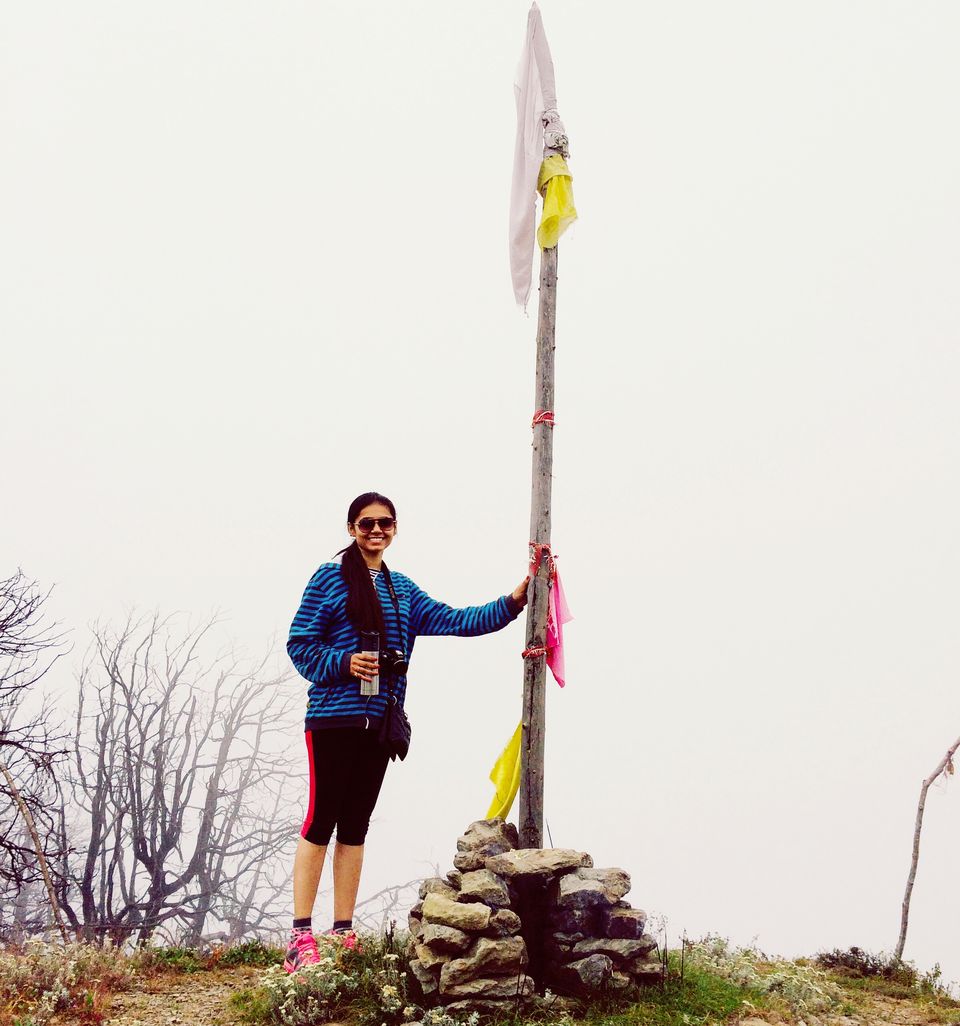 After spending around 2 hours at the Nagtibba Top, we descended back to our base camp where we spent the rest of the day exploring the places around the base camp and talking to a few shepherds who had brought their herd of sheep to the hill for grazing. We also visited the famous Nag Devta temple near the base camp and offered our prayers to the Serpent God.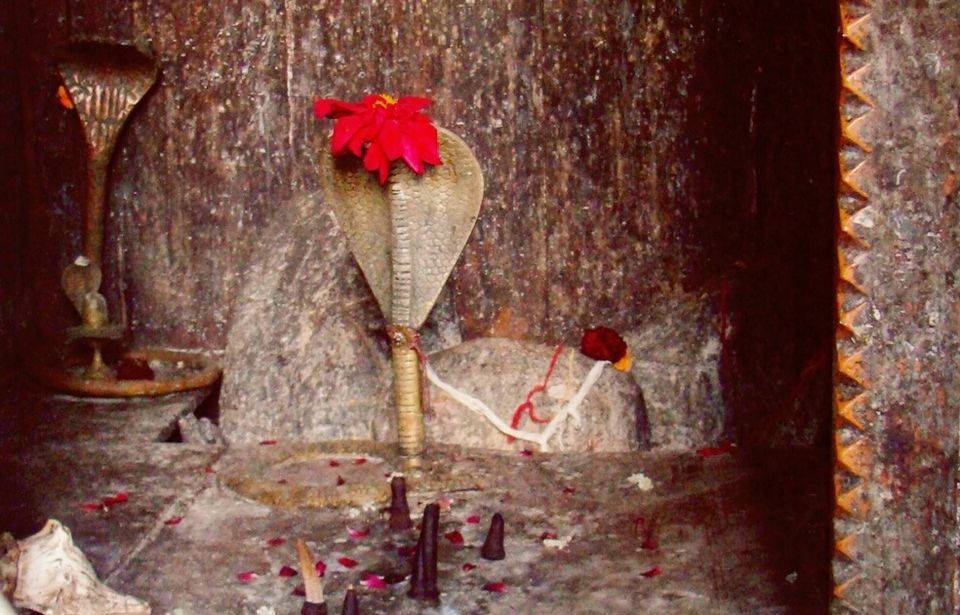 On Day 3, we started our descent from Nagtibba base camp towards Tevagaon. The interesting part of this trek was that the routes taken for the journey uphill and downhill were not the same and therefore, we experienced different trails all throughout the trip. We reached Tevagaon in around 5 hours and boarded our bus which dropped us to Dehradun bus stand for our onward journeys.
For these three days, I had no internet, no phone, no music, no books and no fancy food. Well these may seem necessities in today's world and I believed the same until this trek happened which made me redefine the term 'necessity'. I felt extremely contended and i felt that i had everything and every reason to live my life happily. I felt at peace. The feeling was just phenomenal and it's hard to express the same in words.

I was spellbound to see the exquisiteness of nature in its various forms. There is so much that the nature has to offer. It literally transforms us and makes us become conscious of who we really are and what we are portraying to the rest of the world. It is rightly said that the mountains help us realize, what a small place we occupy in this world. So be humble, be kind, kill your ego and be good.

The mountains have changed my life completely. They invite me again and again and I'm always thrilled to be their guest. I have been blessed to explore places I had never heard of before, let alone imagined. These places have emerged to be pure gems and have added unadulterated liveliness to my life.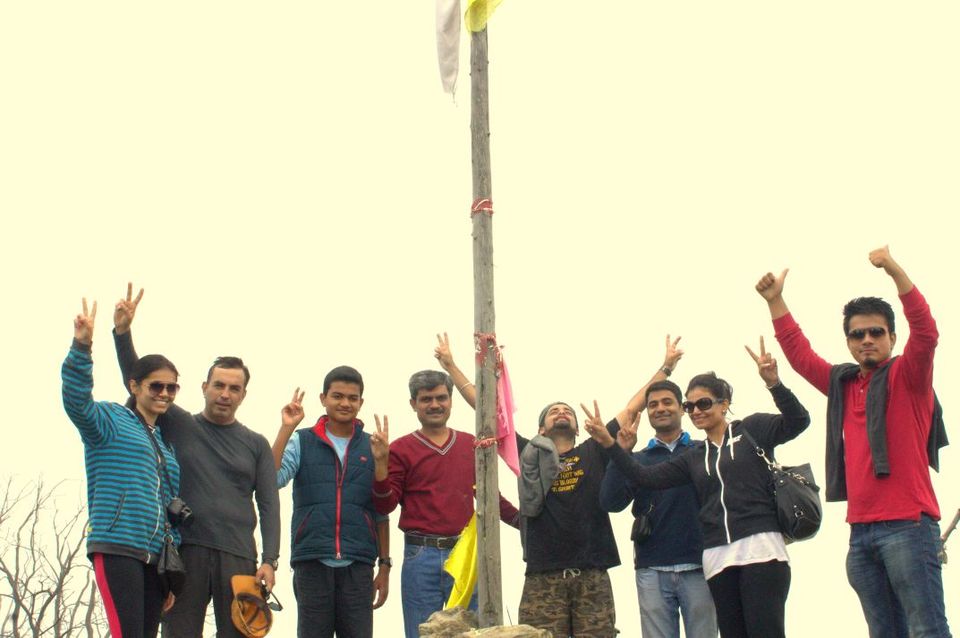 So go, live those moments for yourself; for no words can substitute the feeling of being out there and celebrating the ecstasy of mother nature.