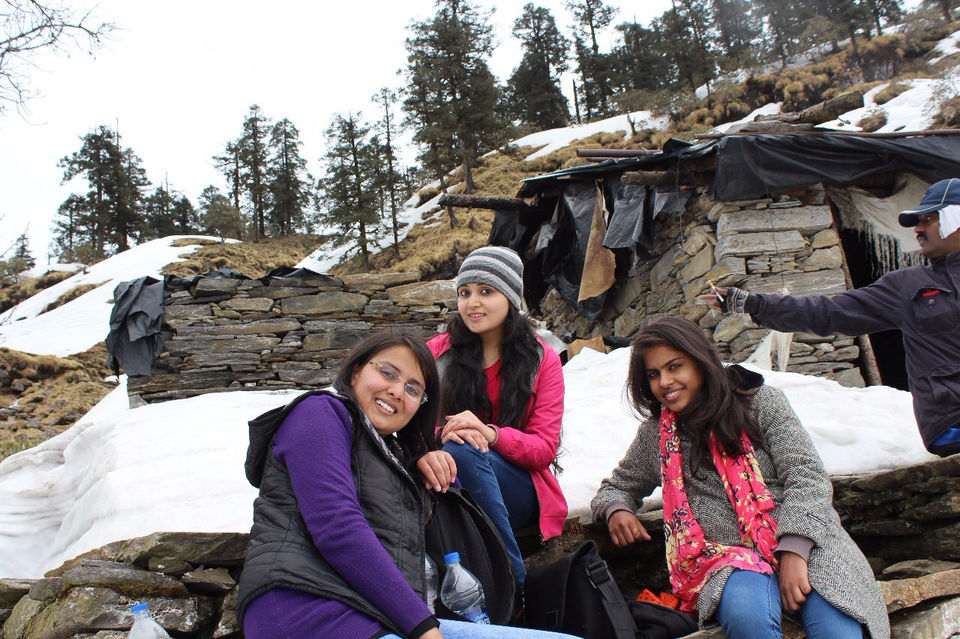 Thanks to the website, i was going back into time in my phone gallery to check the places i have covered and if any of them related to off beat places of Uttarakhand and i am so lucky to start my travel life with this beautiful and offbeat place Chopta. It was so nostalgic to go through all the pictures from 2015 to 2019.
If you are done with the over crowded hill stations, you want to explore your true self, you need your own peaceful and relaxing time than yes Chopta is a place.
We have been there long back though that's in 2015 and it was our first trip as a group so we all were super excited for it. so we have planned 3 days trip where we have started our journey on Thursday night and we were travelling by self drive car. The one thing about chopta at that time was even google was not able to find the correct location so as per maps initially it was 7 hours drive and with the help of locals of Uttarakhand we though reached Chopta in 16 hours so it started with surprises and tiring journey and when we reached that place was so isolated forest area with few camps there. As we reached at night we were not sure where we were exactly and we were holding our horses to react after we look around for something in morning.
The next day starts and when we get out of our camps for tea and breakfast, we were stumped by the beauty of the place ..we were surrounded by the mountains covered in snow and than complete green landscapes and nothing else ..we were not getting any network working there for phones except BSNL which we need to stand at a particular place to get the network. other than our group there was only one more group from Delhi and no one else. Water was at freezing point so we have decided to skip bath and we got ready to start our trek for Tungnath Temple ..the place for which Chopta is famous for.
This trek is one of the most beautiful and serene trek for new beginners and as it is not that difficult as informed by people around i have started it full energy. with every step ahead one can encounter different new and colourful trees which you have never seen anywhere, different kind of birds and the snow ..no doubt whether has supported us to keep our morale up and we were blessed with the snowfall to make our first trip more memorable.
In the whole trek there so many points where one can sit and think about themselves, one can meditate, one can actually talk to nature, i really explored most of the points to actually think on macro level of the problems of life and was able to concentrate more on peace.
As we were going ahead there was one 6-7 year old kid who was on trek with his father ..i was so tired but after seeing him i thought to keep my spirit high and to continue but we were not that lucky as due to heavy rainfall in that period the Tungnath temple was closed but we believed this was because Lord Shiva want to see us again and to fall in love with the beauty of that place time and again.
Third day we left early as now we were aware about the estimated time require to reach Delhi., though how much we try to plan things but the definition of life is it is unpredictable. Our car broke down near rishikesh and as it was our first trip we were not planned for traffic in Meerut too. So it took us longer than our expectation to reach our home but the journey was fun as we were not able to get out of the world which we had seen last day.
This trip ended well, is a motivation to my traveling life and it helped me in improving as an individual to respect people around more and how can one be of great help to others, i understand the uncertainty of life in different manner now, and in solving my personal issues too.