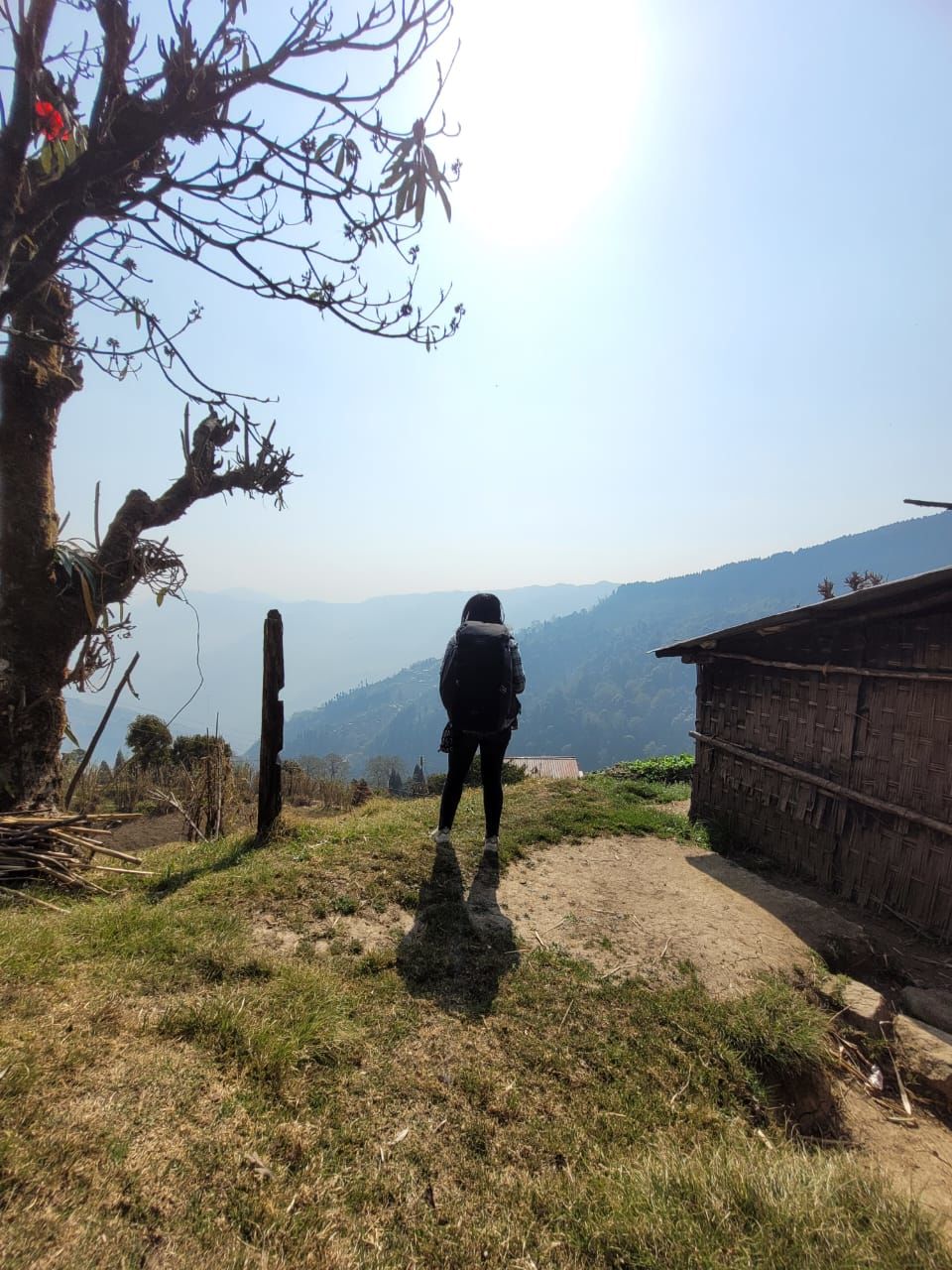 This journey was planned suddenly and as they say, every beautiful things in life happens unplanned. I booked tickets of Shyamoli paribahan from Kolkata to Siliguri just a day before we started.
On 14th March, At 6:00 pm our bus from Esplanade bus stand, departed. It was on time. This bus tickets costed us ₹1260/- per person. Finally the wheels of our first girls' trip started rolling. Yes, this was a trip with my best friend this time. We both were on the ninth could!!
From Esplanade our bus first halted at Krishnanagar, the clock struck at 11:30 pm sharp. We had our dinner.
The bus started again with us, two excited souls, craving for the first view of mountains. The next halt was at Dalkhola, the clock showed time as 5:15 am then. We were hopeful to reach Siliguri by the time. Although ideally, it was Day 2. Let's move on to day 2 now.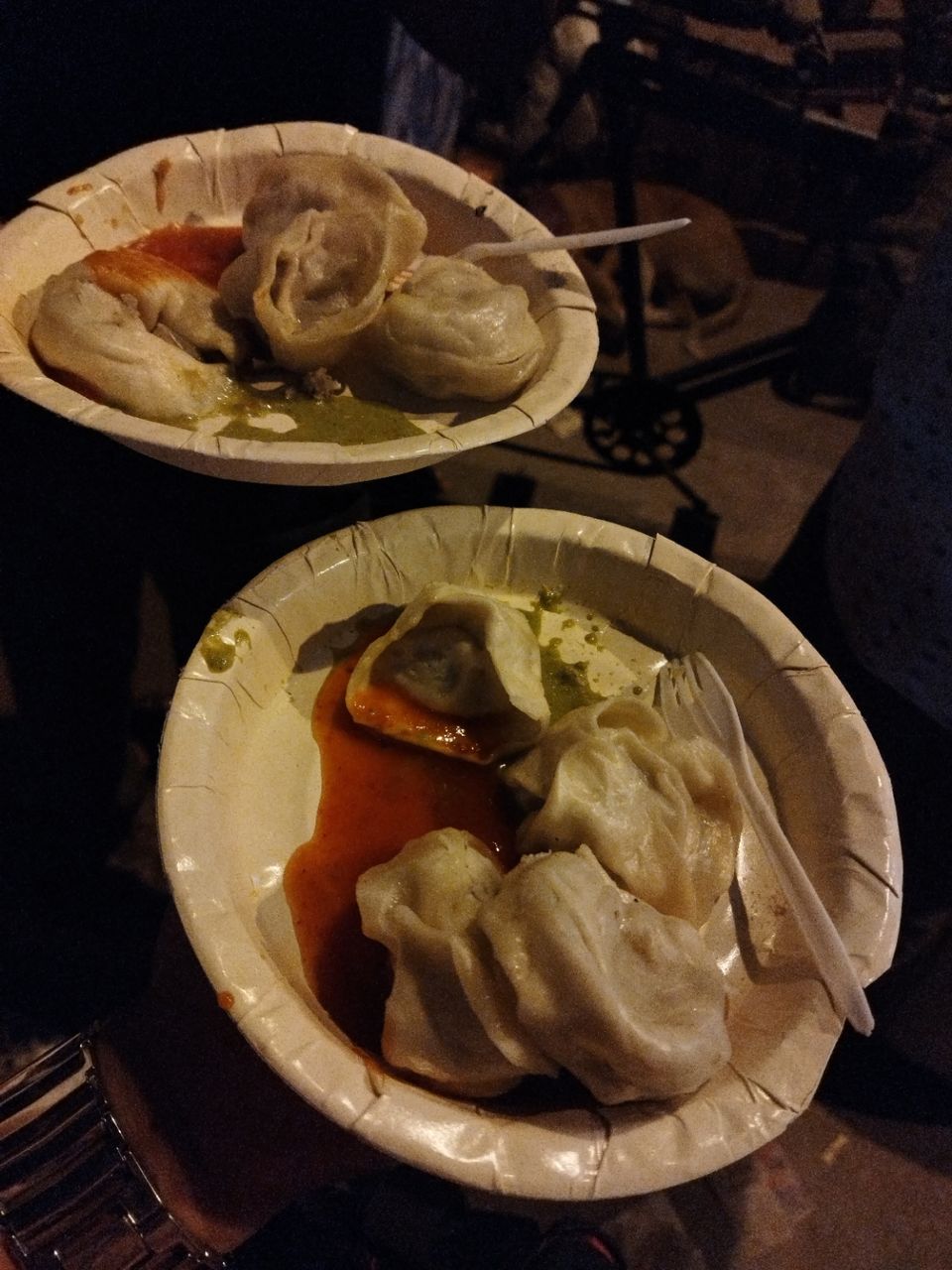 Our bus reached at Siliguri quite on time. It was half n hour late.
We boarded on a share cab from Siliguri Tenjing Norgay bus stand. We knew we must take the cab to Rimbik to reach Gurdum. The driver and other few people suggested to get off at Ghum station and from there we'll get a share cab to Rimbik. We got off at Ghum. This share cab journey costed ₹250/- per person.
We waited for more than 30-40 mins there but there was no cab to Rimbik. Finally two traffic person guided us, we again took a cab to Darjeeling bazaar as the share cab stand was there. From Ghoom to Darjeeling bazaar, the fare of shared cab was ₹30/- per person.
We spotted cabs to Rimbik and boarded on it. We had booked our stay at Izifiso backpacker's camp. The name of the camp in charge was Nagen. We called up Nagen bhaiya for help on how to reach further. We got to know that there was a landslide just a day before, so the car we just boarded into would drop us at Maneybhanjan. We'll have to take another cab to reach Gurdum, after crossing that landslide area. We reached Maneybhanjan by one and a half hour. This journey costed us just ₹100/- per person.
The landslide area was horrific! Somehow, we managed to cross the area. On the other side, Nagen bhaiya's brother Yogen bhaiya was waiting for us to take us to the camp. This time, the car was reserved and cost was ₹300/- for Maneybhanjan to Gurdum.
The camp was located at the top of the hill, so we had to trek almost 200-300 stairs to reach there. As soon as we reached at the camp, we realized we were damn hungry. We requested Urmila didi to serve our food. Her smiling nod just washed away every tiredness with the view of marvelously beautiful mountains, covered in lush green pine trees. We had our scrumptious lunch. The food was tasty and comfortable.
After having our lunch, we sat and watched the clouds traveling over the mountains, it seemed we were on a sea of clouds. How many of us have seen heaven? None right? We felt, may be it was the heaven.
In the evening, we were served lovely cups of tea with butter popcorn. We enjoyed the flavorful Darjeeling tea with a starry night!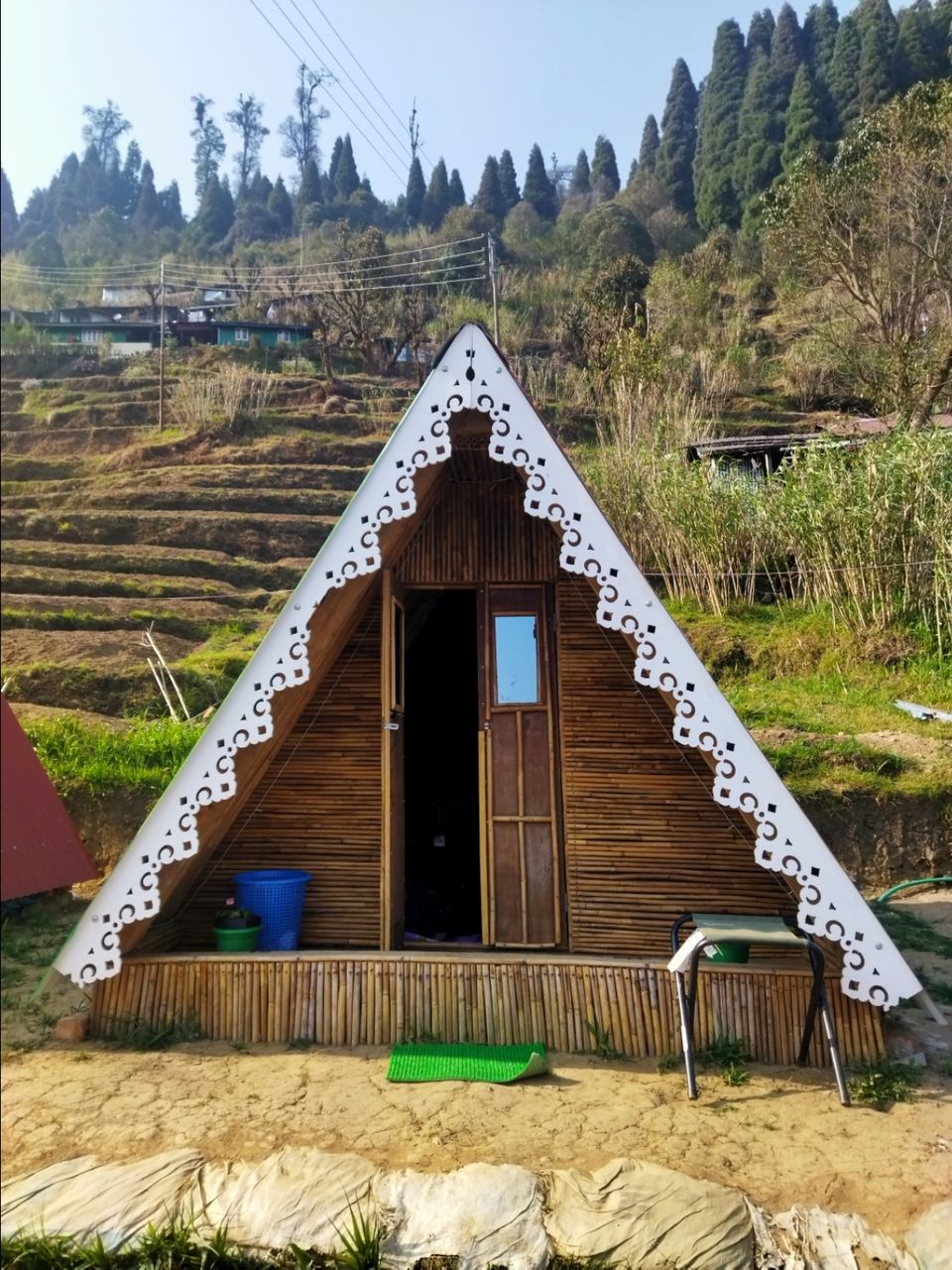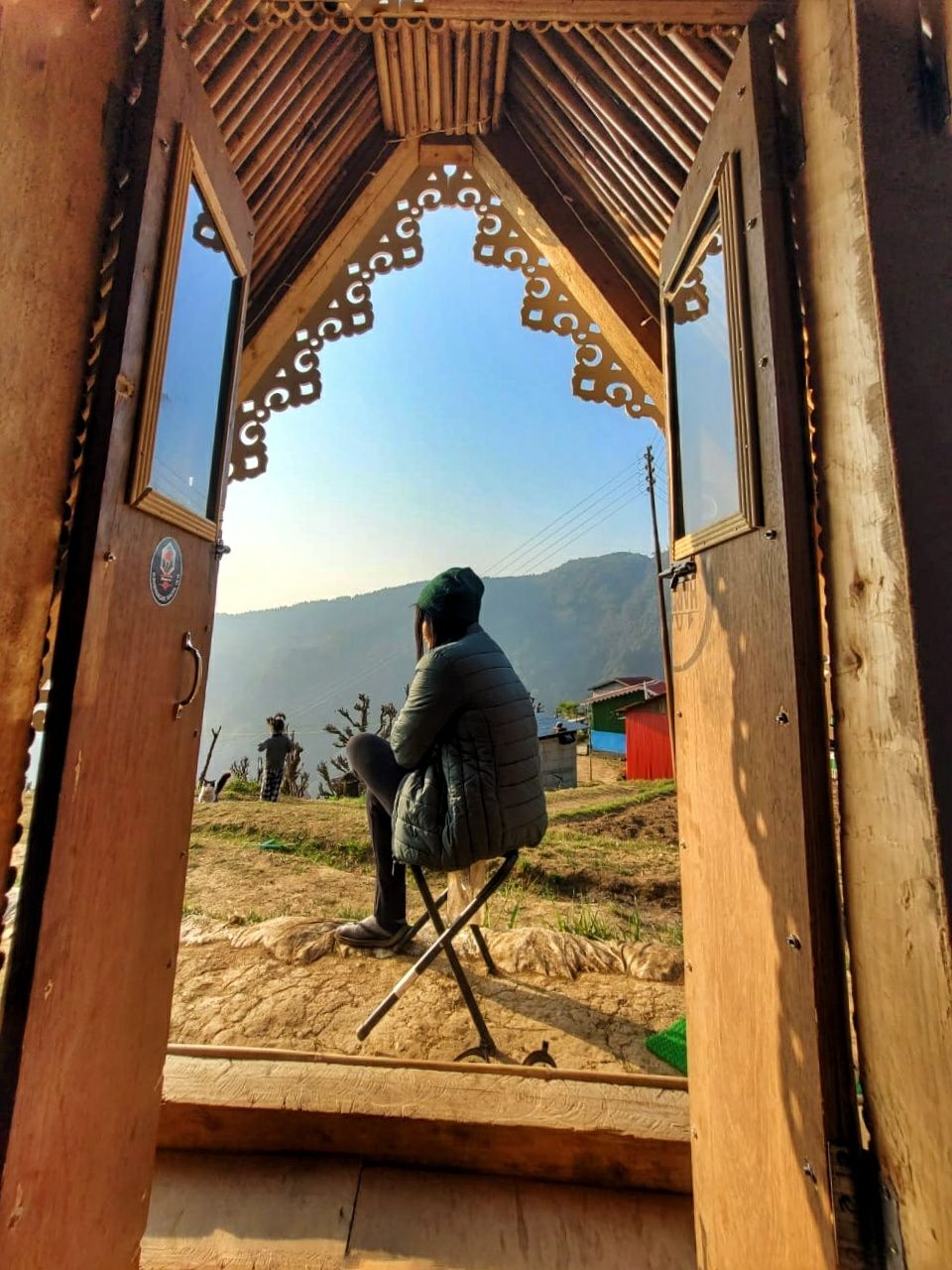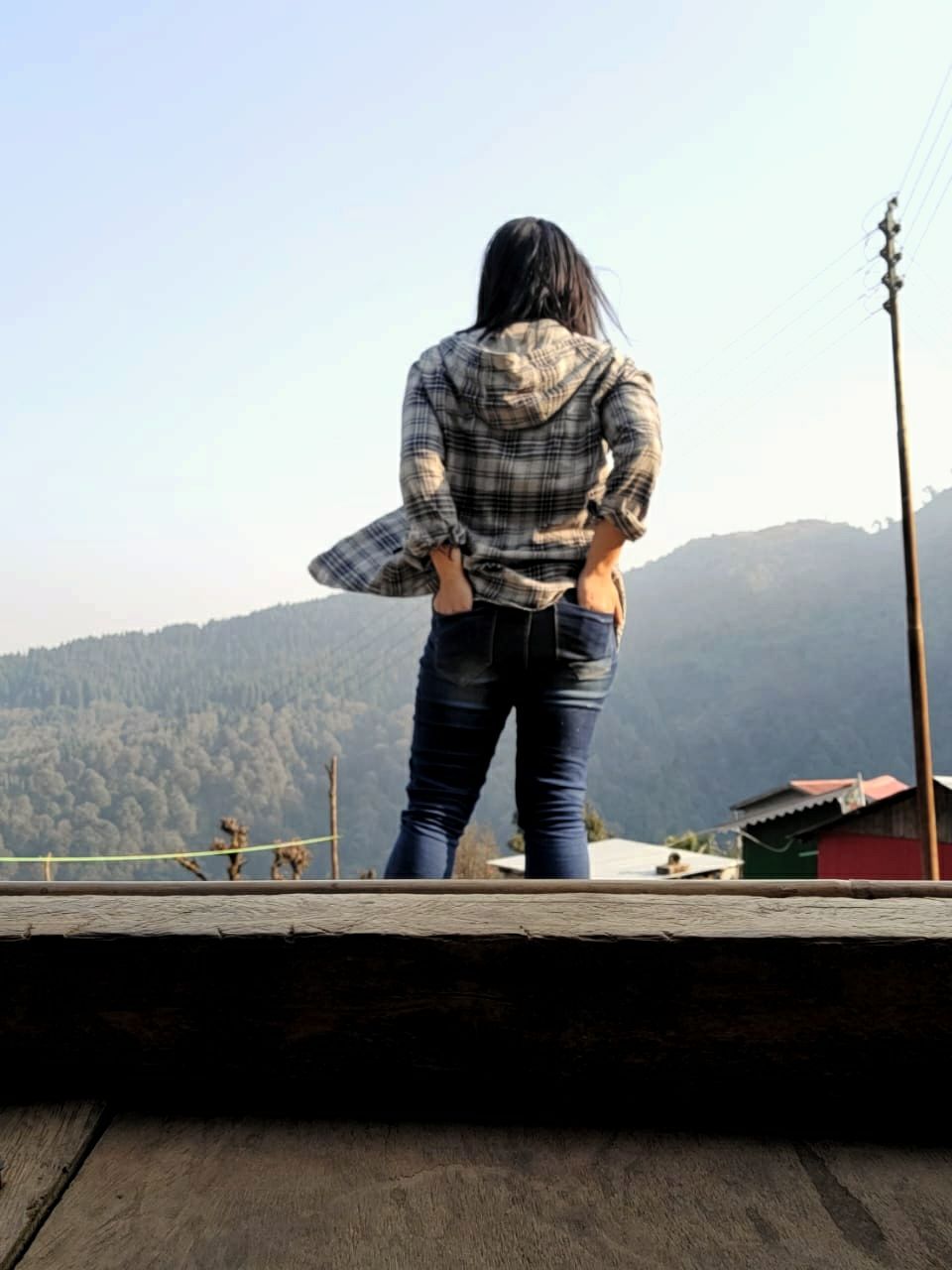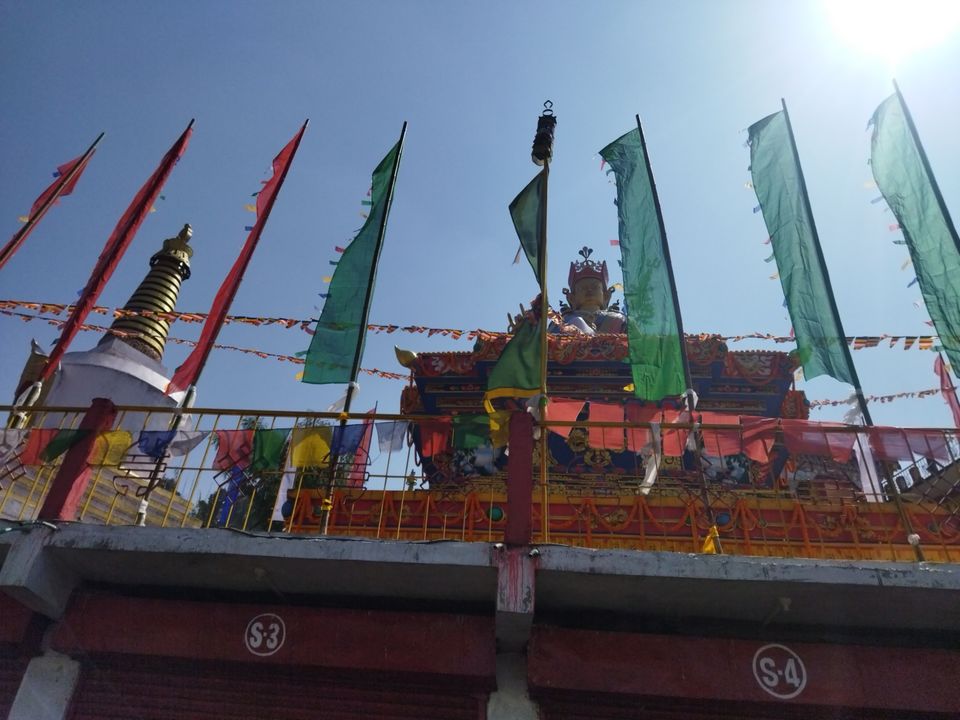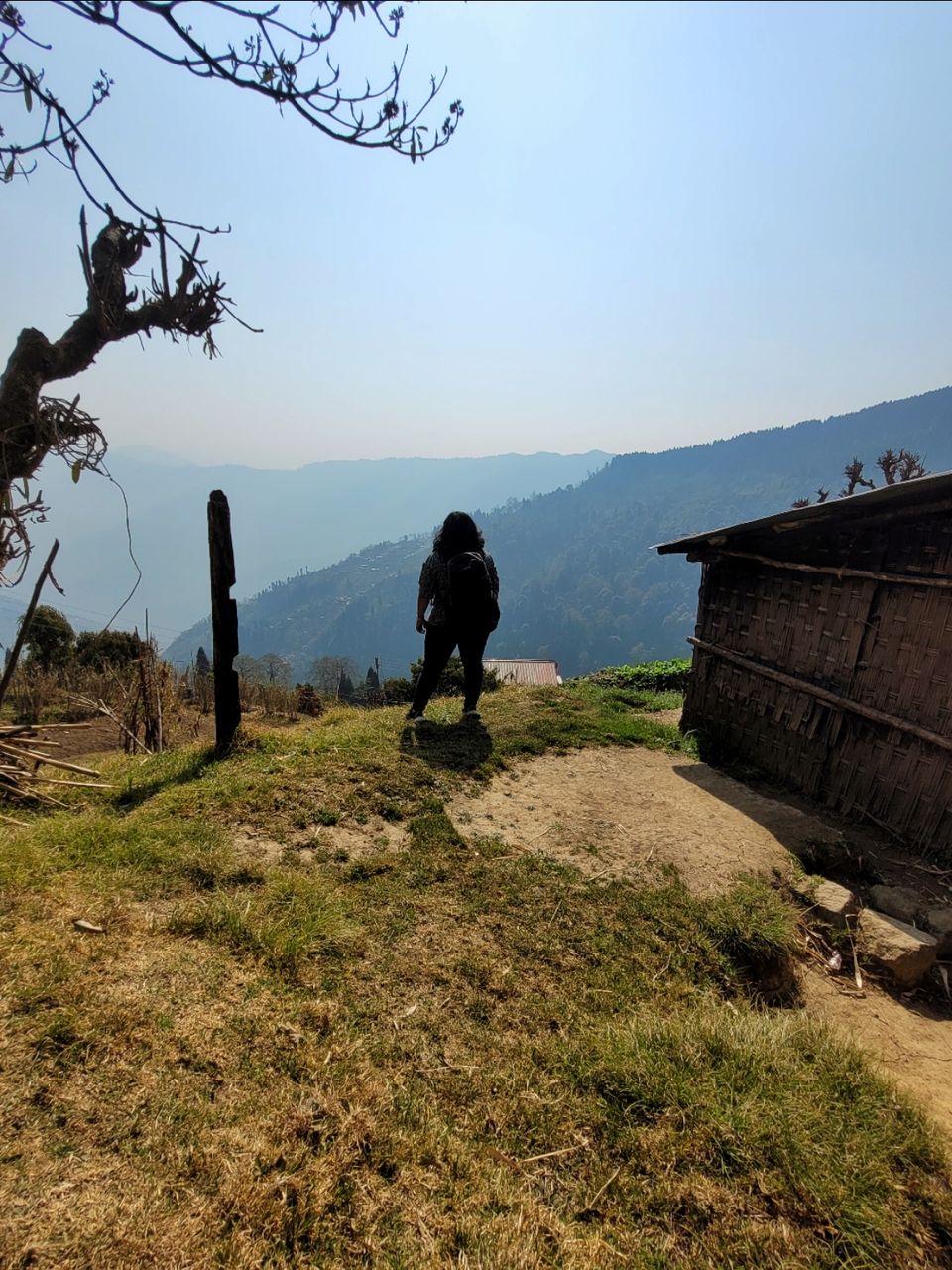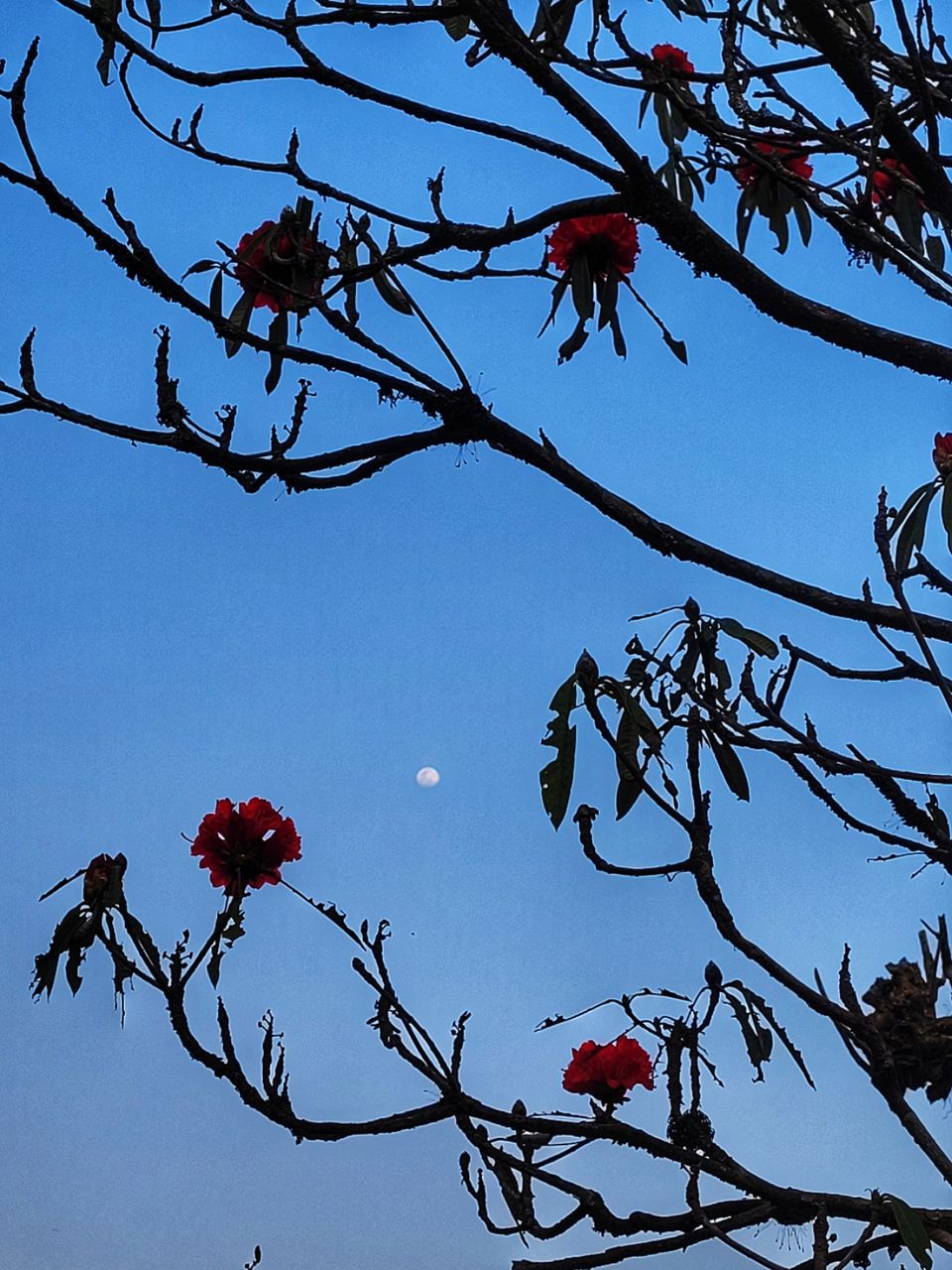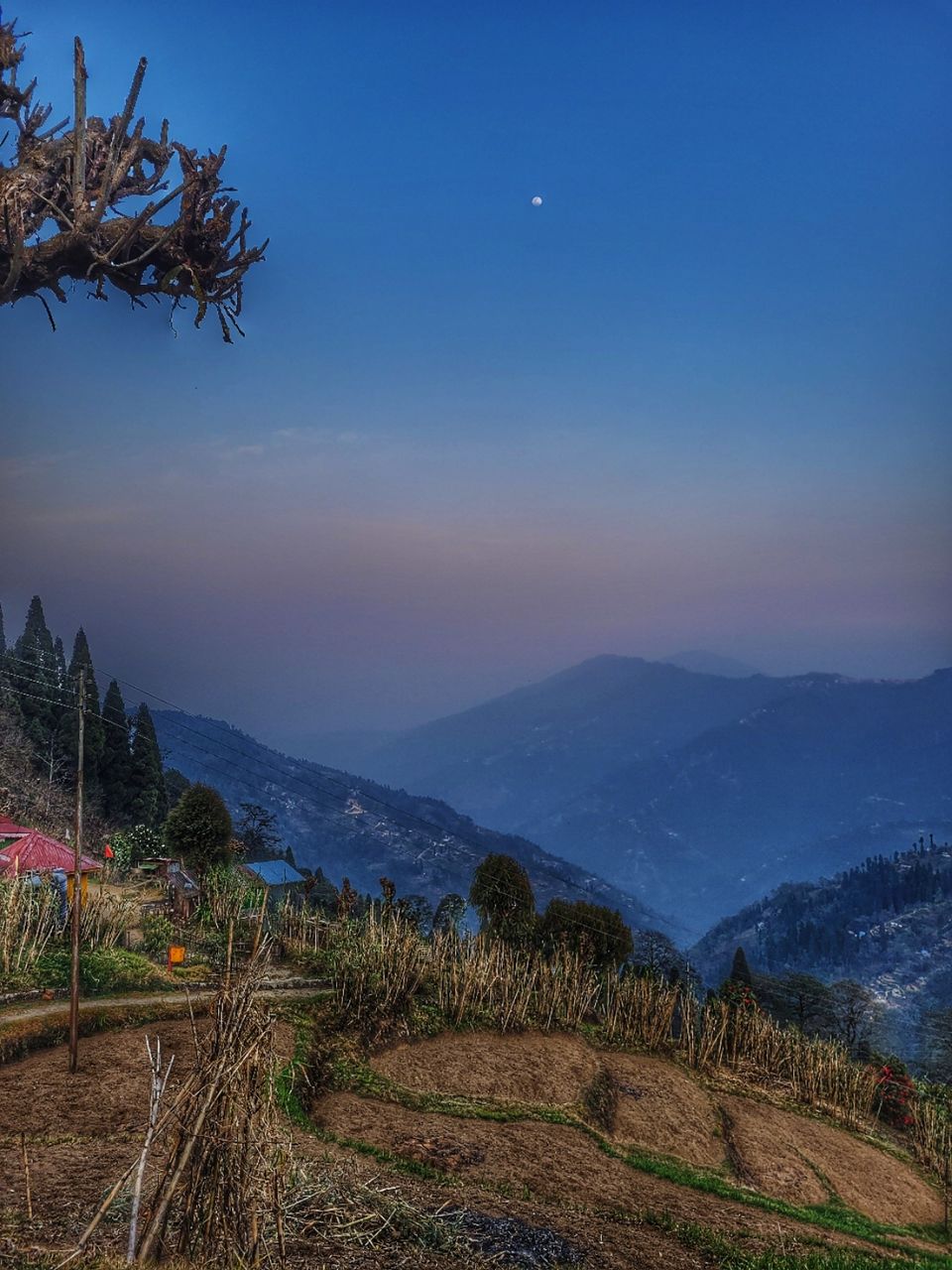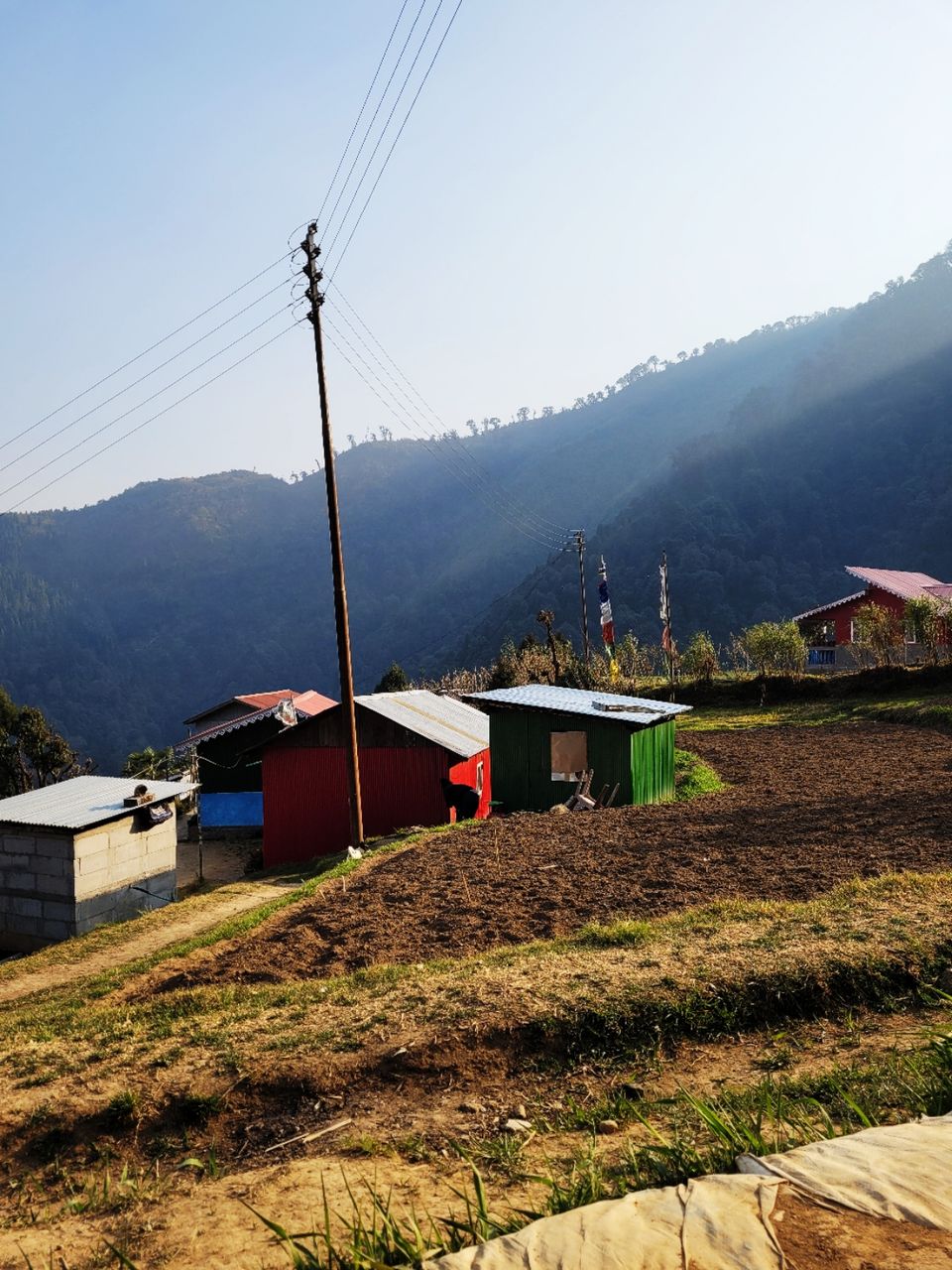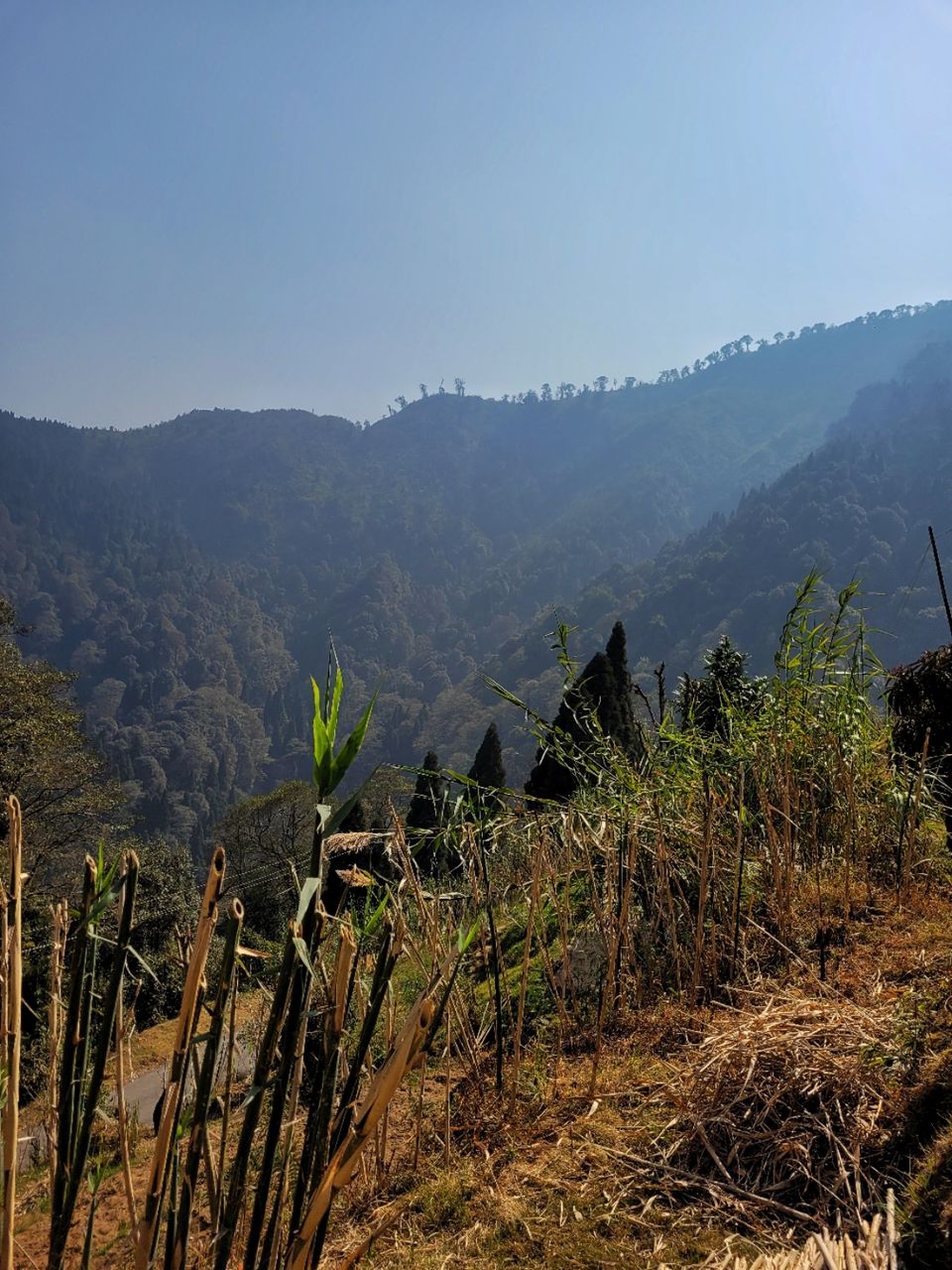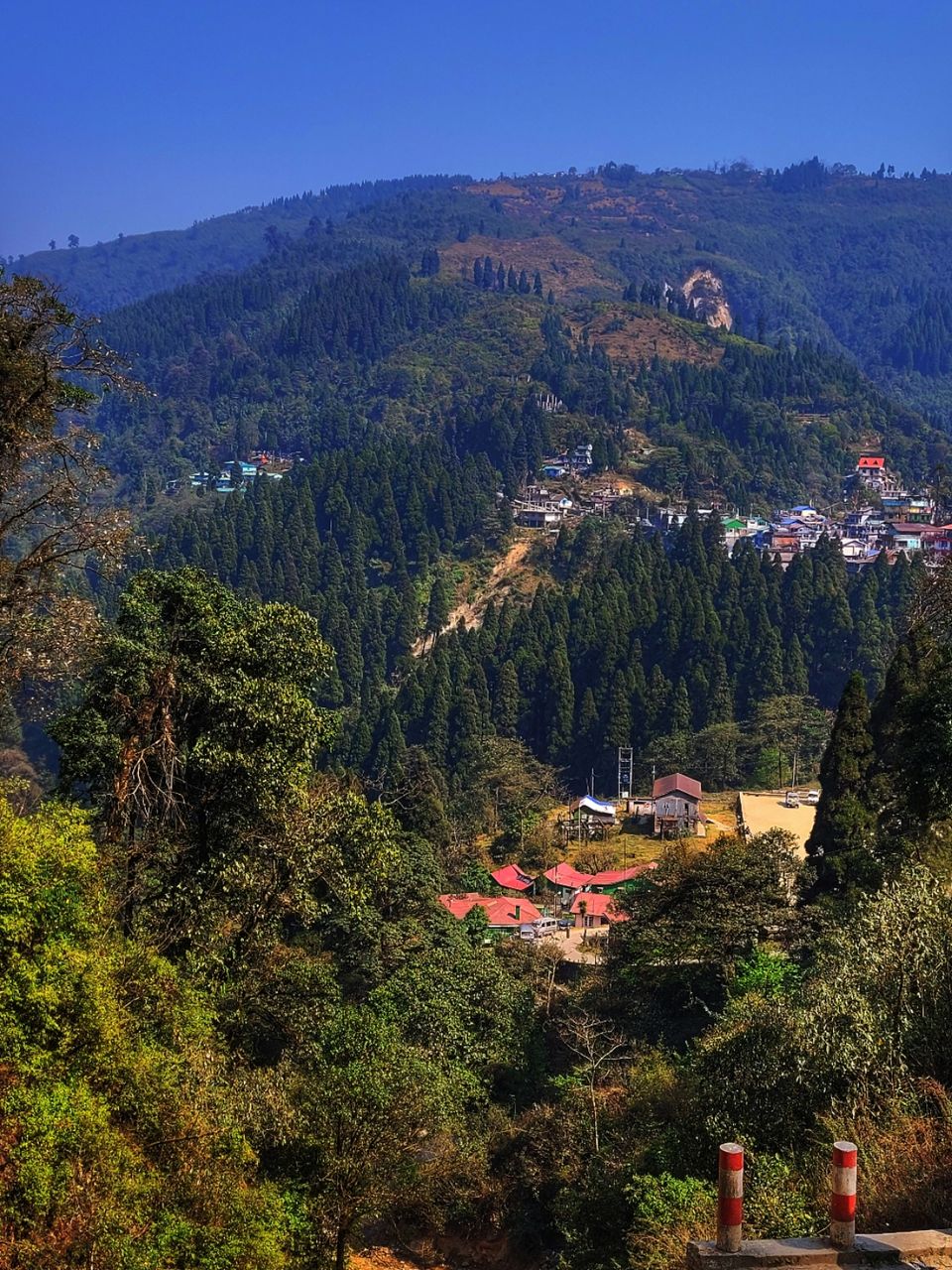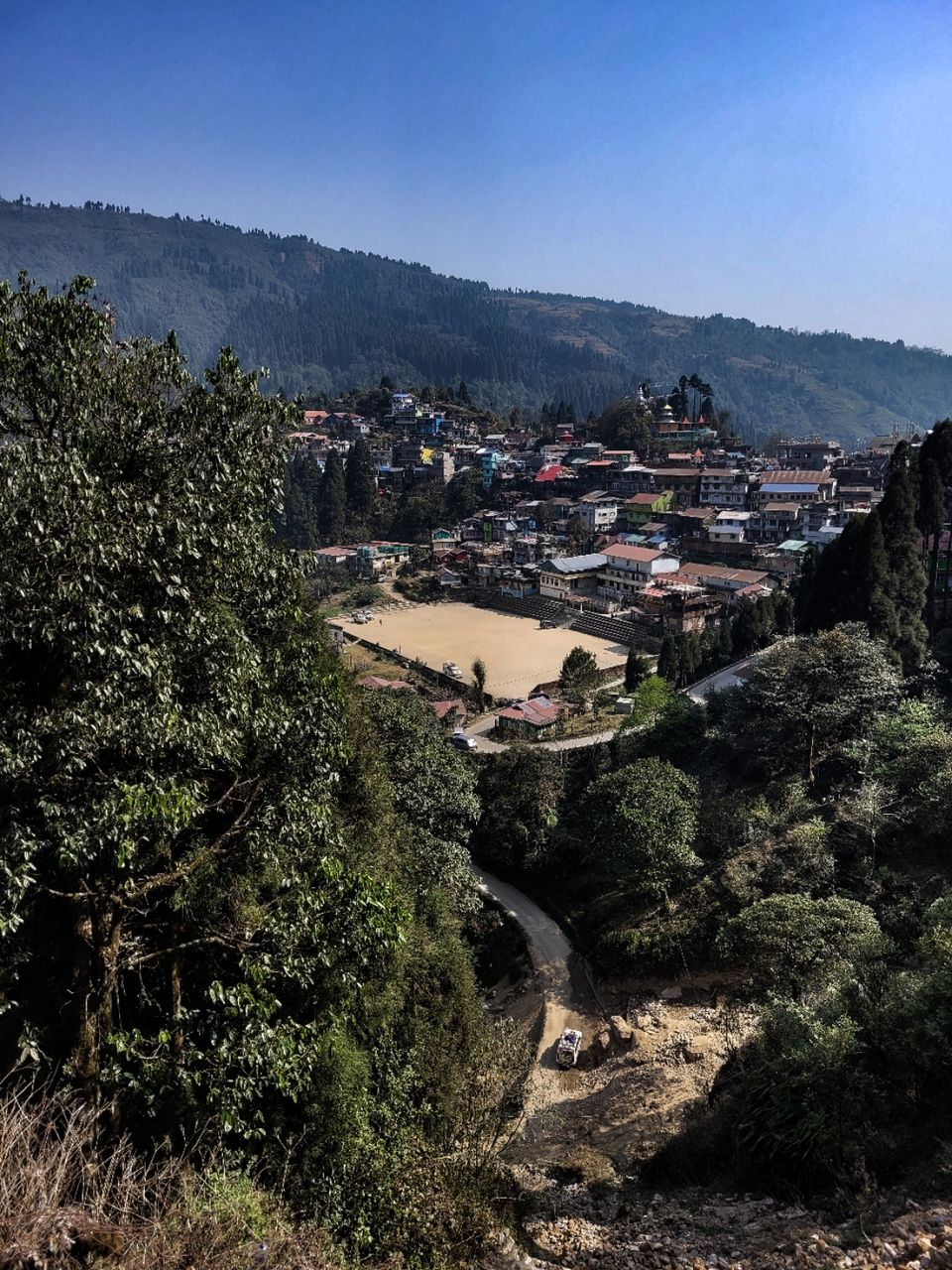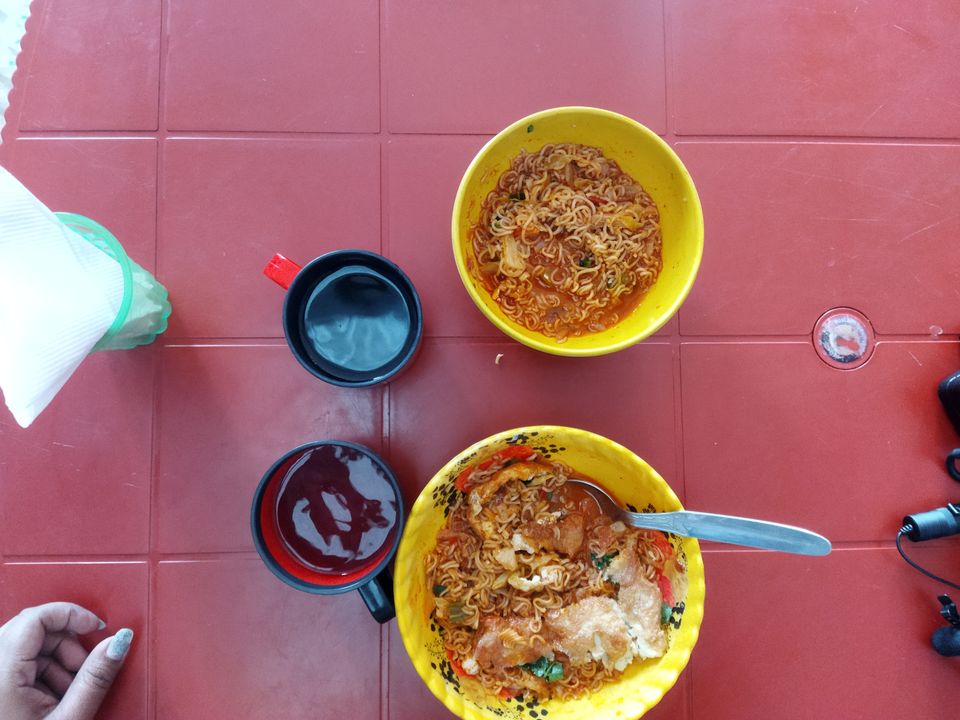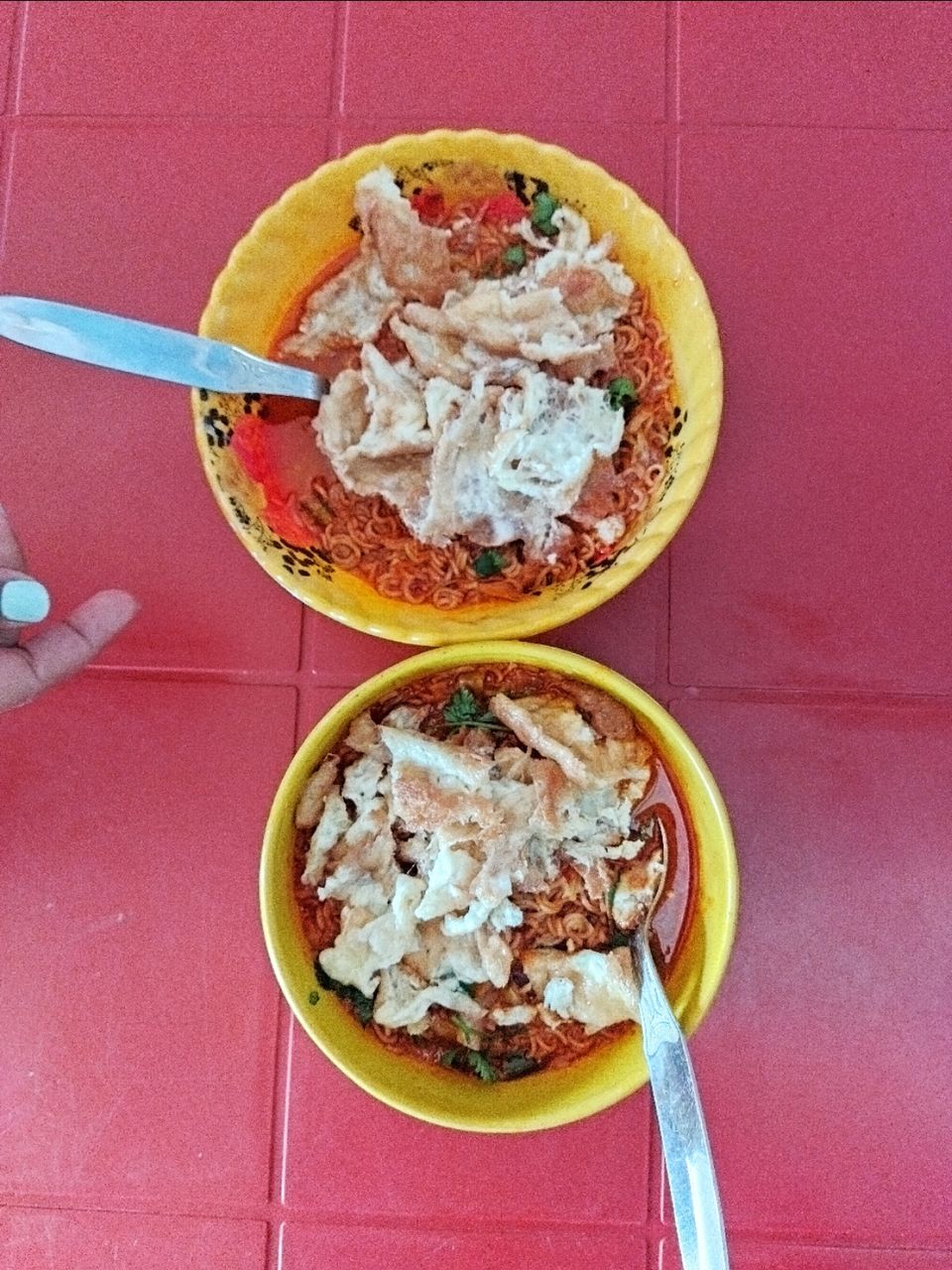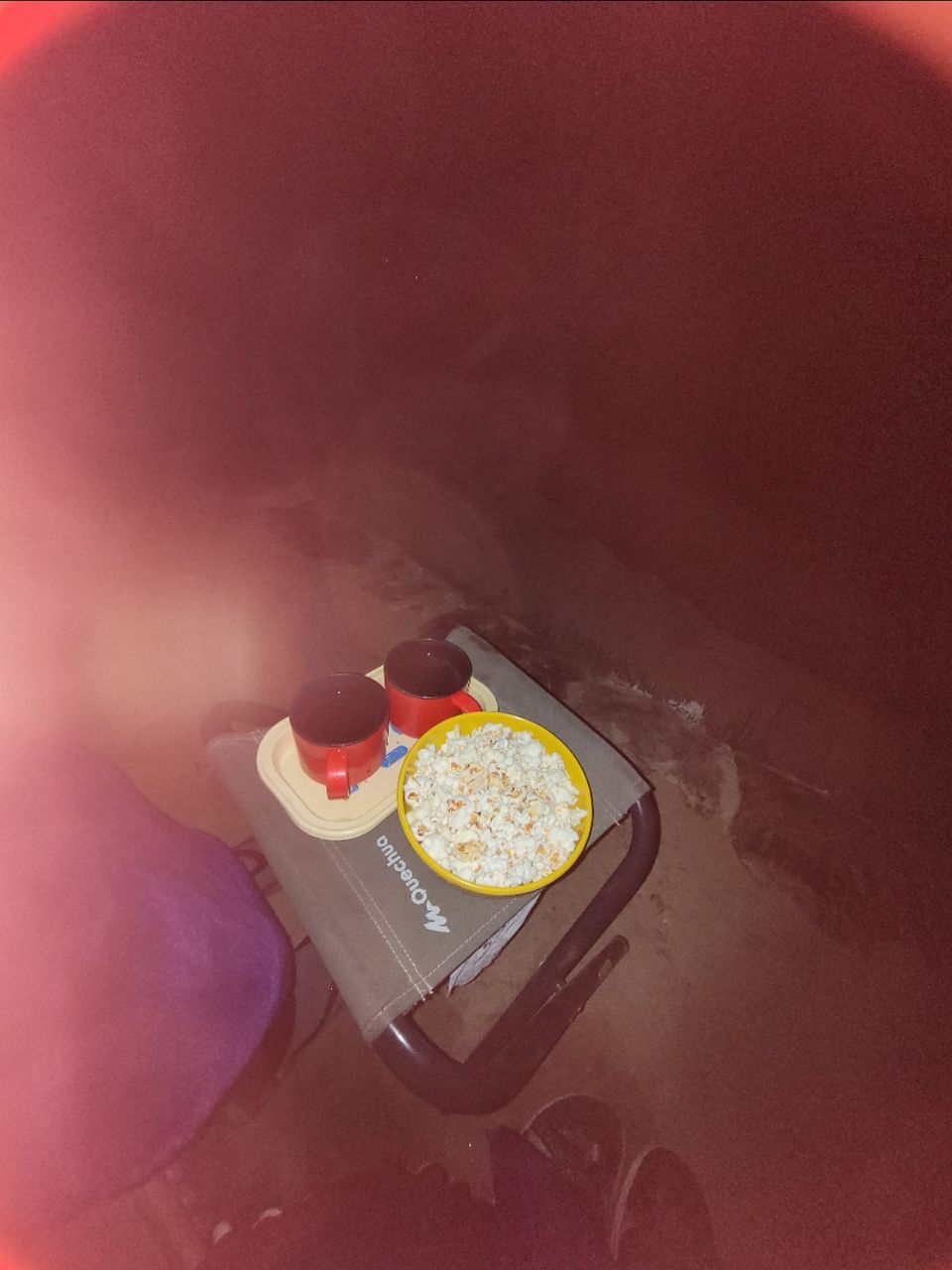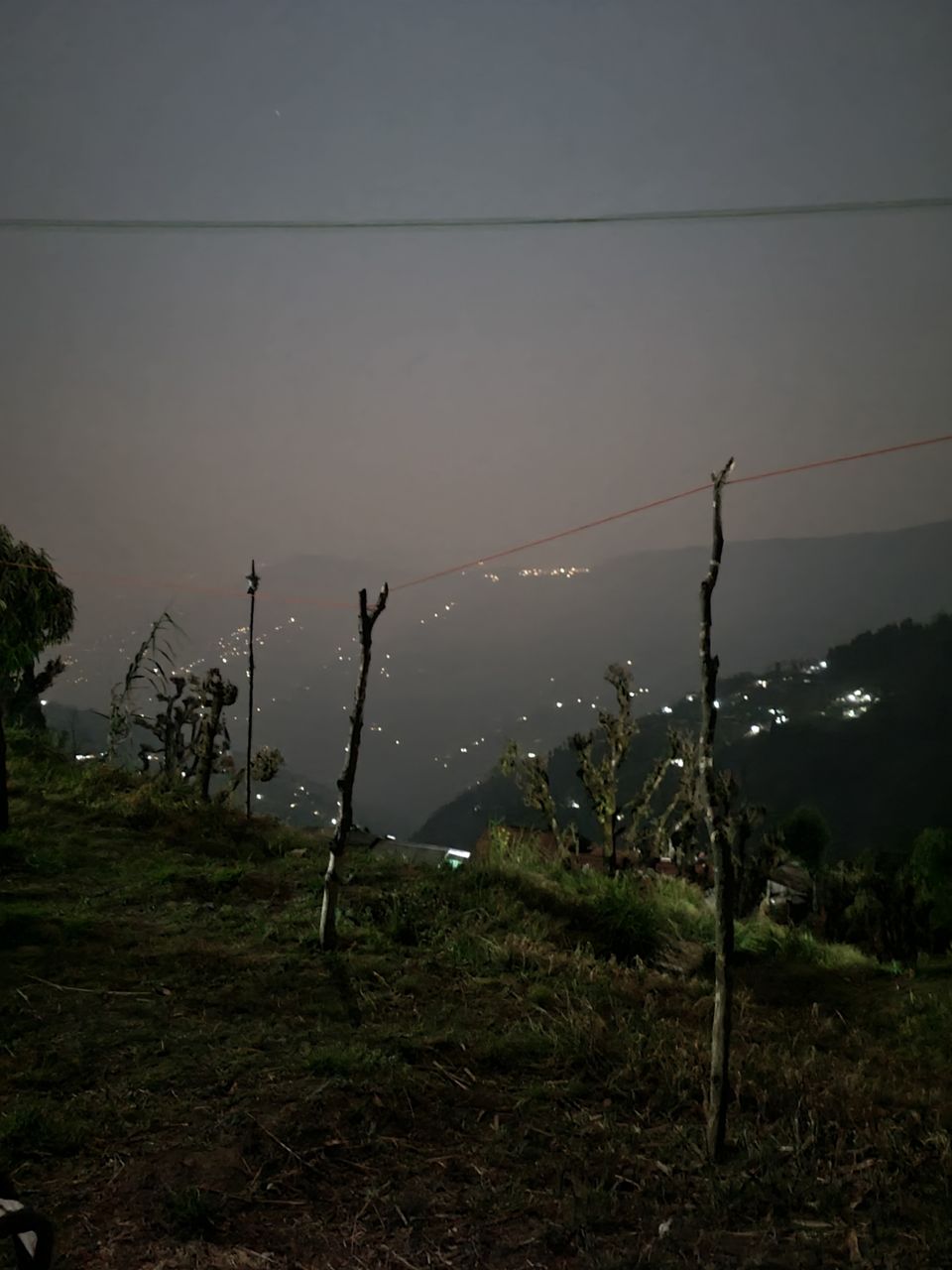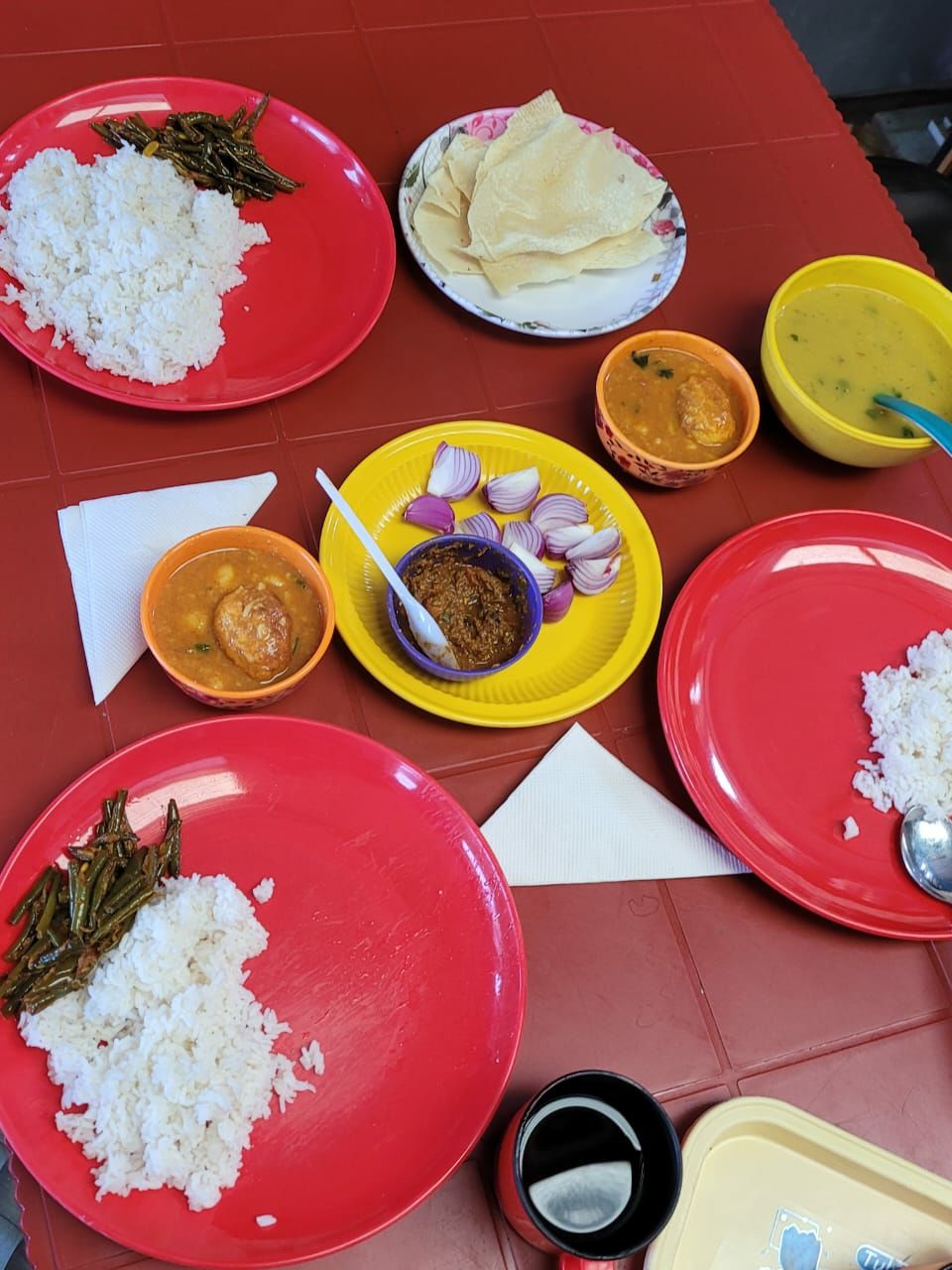 On day 3, it was the day to return. Yes, ours was a hurricane trip this time. Yogen bhaiyaa was already ready by 8:30 am to take us to Maneybhanjan. We started for Maneybhanjan at 9am. When we reached there, we found there was only one cab to Darjeeling. Our plan was to travel to Darjeeling, have brunch at Keventer's, then return back to Siliguri. We immediately started for Darjeeling and Chhiring bhaiyaa was our driver this time. We visited Lamahata view point on the way. We reached Darjeeling in 3 hours from Maneybhanjan. We had pork platters, Darjeeling tea, hot Chocolate. One of our wishlist was fulfilled. We had our return bus at 6:30 in the evening. We had great experience with Shyamoli paribahan.
So our trip story ends here!!