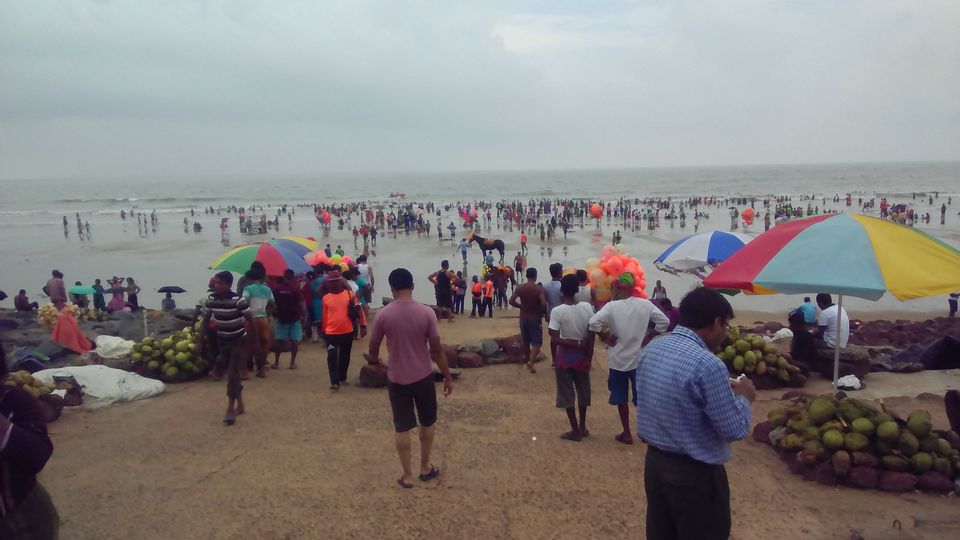 Beach, is what every romantic couple has in their bucket list for the holidays. Digha is one such weekend gateaway for Kolkata dwellers. Calcacians [That sweet name given to Kolkata dwellers] manages to get more holidays than any people from other city. Digha is one such destination that comes to for their rescue . I too kept this place in my holiday list. It was my Sister and brother-in-law who stood up by my proposal and we got our rail tickets done. Although family holidays are usually zipped visits, but no matter how much compressed it gets I give thumbs up for any holiday plan, being a travel freak.
We boarded a fine train from Howrah early morning. The train was packed with tourists from every corner of Kolkata. What I liked in this Train was the variety of food that was served and that too at a very reasonable rate. So I savored pakoras, idlies in the short journey of five hours!
The small town of Digha is divided into two parts as New Digha and Old Digha. It was a clean and airy town. One can find 'Rickshaw Thelas' to commute in Digha.
After the lunch we walked to the beach. The roads were full of tourist bus near the beach. There was a small beach market that attracted the tourists towards different hand crafted products.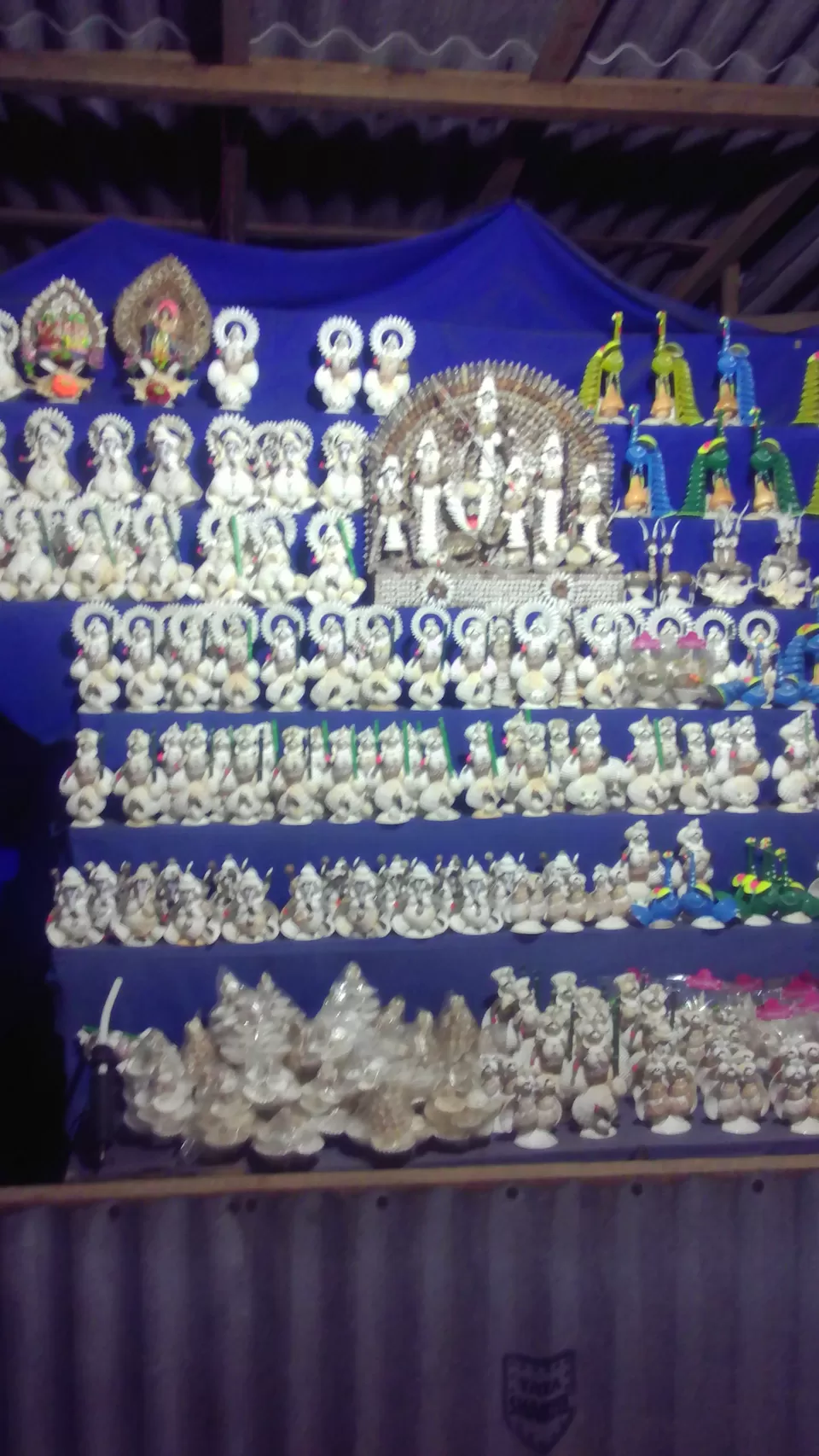 Bathing after a beach bath was an arduous job cleaning every bit of sand from the body and from the clothes became the grueling task of the day. In the evening we had snacks then moved to the beach. The air in the evening was quite soothing. The delicious prawn fries summed up my evening. Then we thought of checking the counters on the mini beach market, we bought few beautifully handcrafted products. That was quite affordable.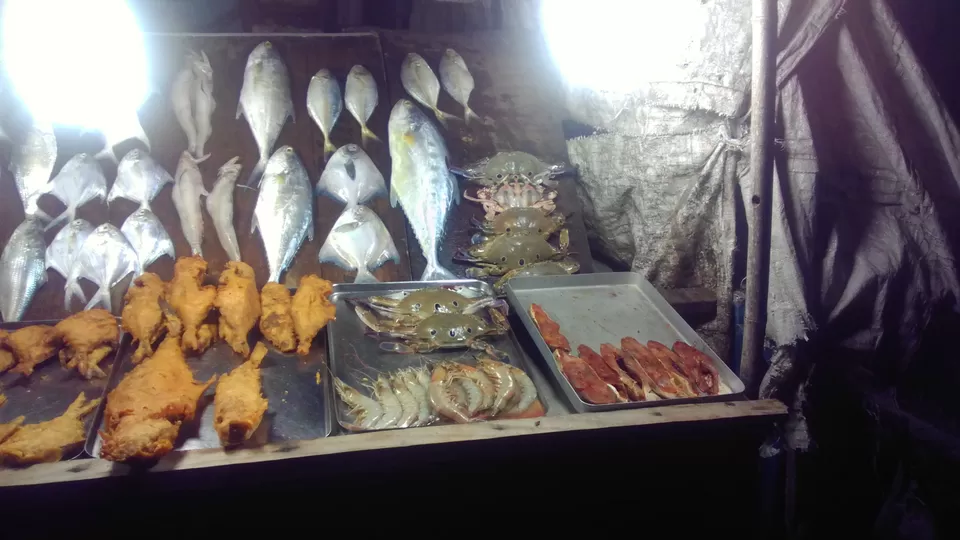 The next day lunch as planned was in Old Digha, we had best of food; the prawns, Hilsa, Vetki fish. Mouth smacking dishes that I can cherish on.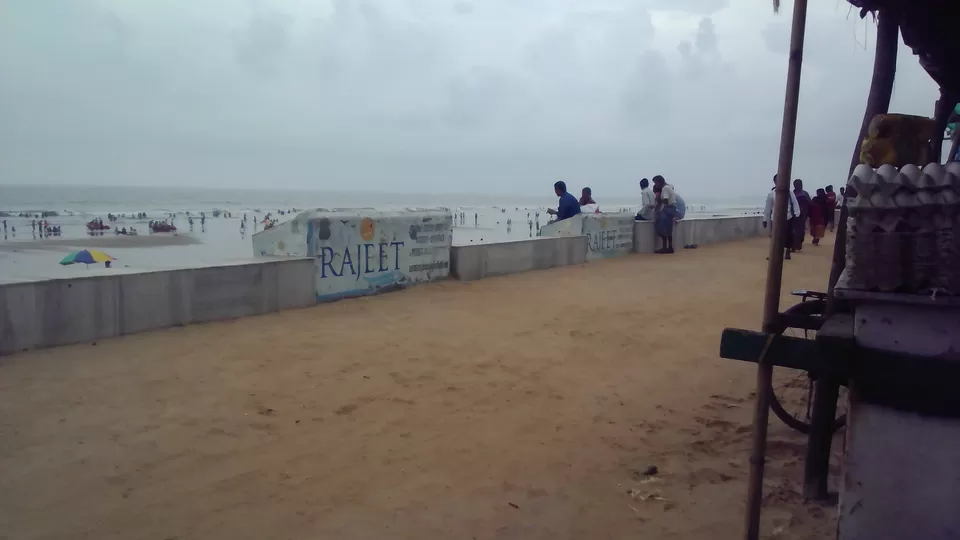 Places Nearby:
Mandarmoni:
Another beach town near Digha. This one is less populated as compared to Digha.
Things to do:
- Have sea food.
- Buy Dates and coconuts as what beaches are famous for.
Keep in Mind:
- Carry shampoo and cleaners if you want to take a beach bath
- Try to avoid late night beach visits.