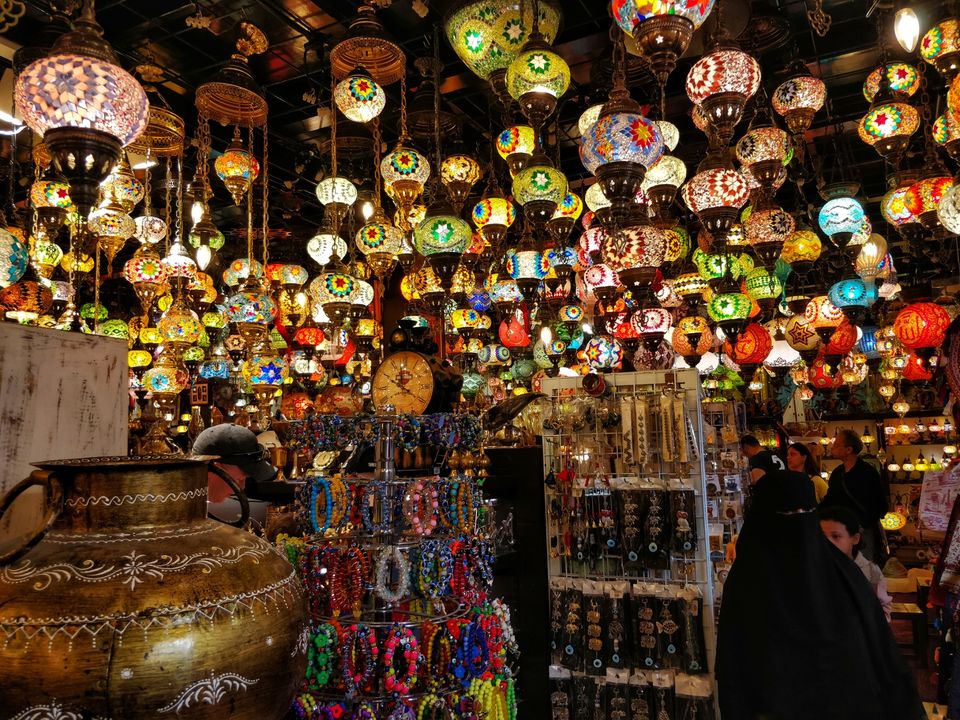 Bahrain is one of the countries which is still not overrun by tourists. It is the smallest of GCC (Gulf Cooperation Council) countries, a middle eastern archipelago in the Persian Gulf surrounded by Saudi Arabia and Qatar.
Why is it an ideal destination for tourism for foreigners as well as people from other gulf countries, especially Saudi Arabia, is because it is quiet liberal amongst the other six gulf countries in terms of social and cultural liberalism. One can really enjoy it on its own without worrying about what you are wearing, drinking, partying, etc., but off course without creating any nuisance around!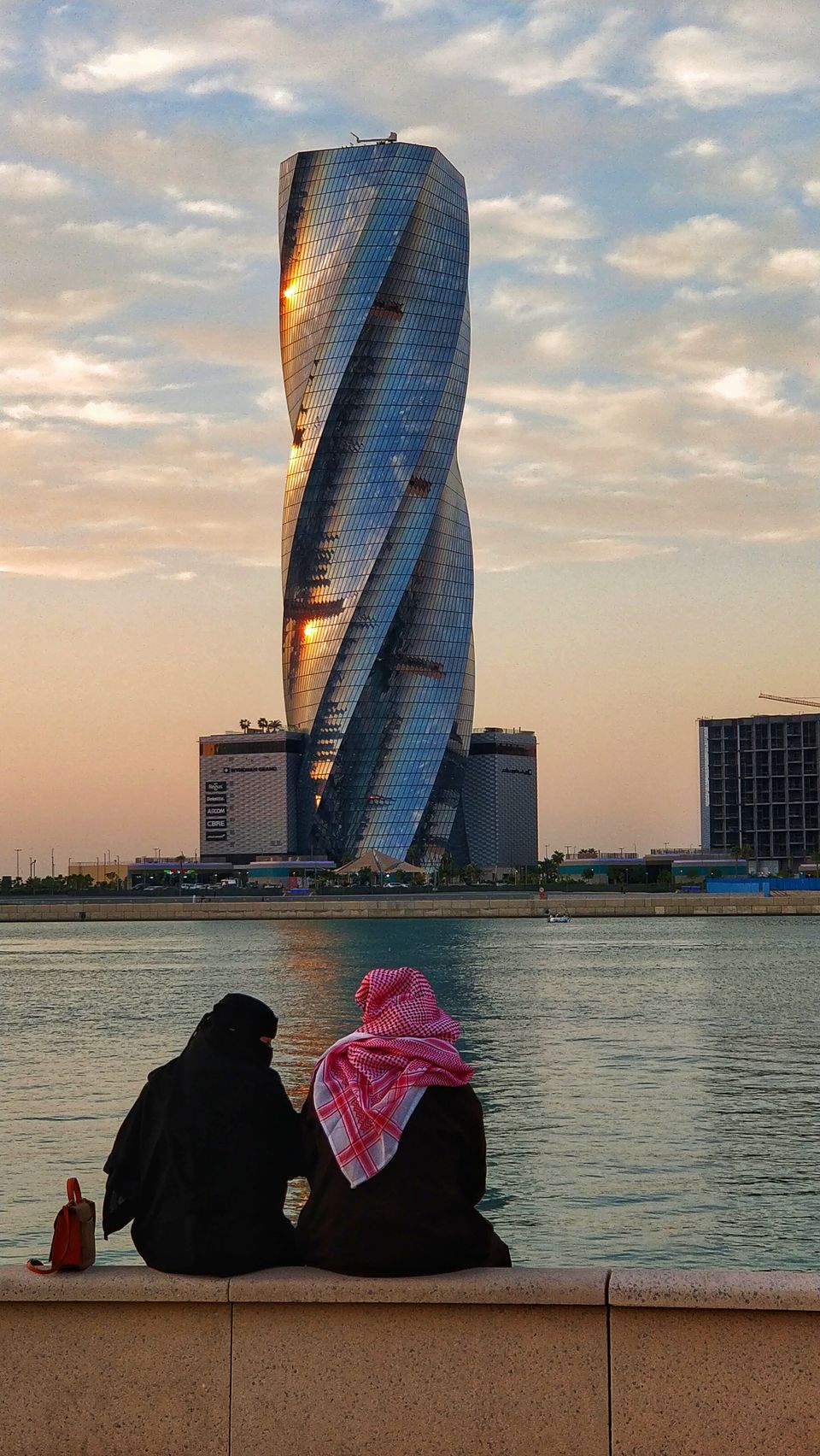 Being an India, if you travel to Bahrain, you probably will feel and treated as an Indian expat living in Bahrain, as Bahrain has a large population of Indian expats who work here primarily in the service industry.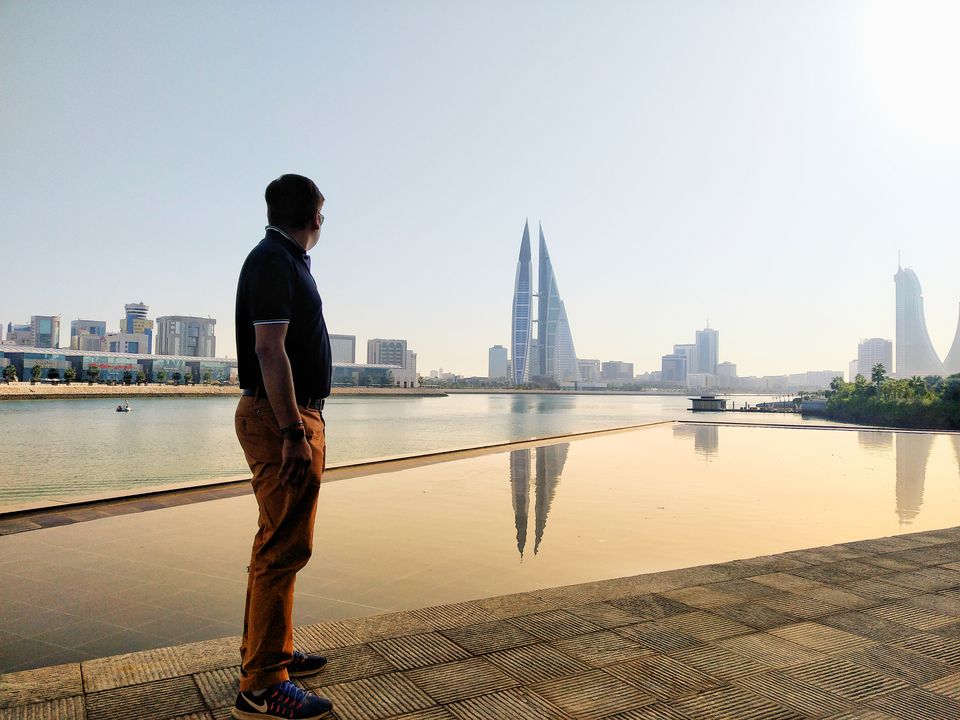 Visa Requirements
• British citizens can get an on-arrival visa which costs approx. 10 GBP (approx. 900 INR). Indian citizens can apply for e-visa (https://www.evisa.gov.bh/) which costs approx. Rs 4500
• Bahrain airport is quite small and easy to navigate 😊
• I tried to look for an option to see if I can reach Bahrain by boat as it is so close to Qatar, but there is no option due to not very friendly borders
Flight booking and traveling in Abu Dhabi
Flight Bookings
• Our trip to Bahrain was part of our long itinerary from Mumbai – Ethiopia – Bahrain – Abu Dhabi – Mumbai, hence we made a multi trip flight search on Skyscanner
• However, there are direct as well as convenient indirect flights from Mumbai and Delhi to Bahrain
Travelling in Bahrain
• The best way to explore Bahrain is to hire your own vehicle and drive around at your own pace
• British and EU license holders can hire a car without any extra permits. Indian license holders on Tourist visas require an International Driving Permit
• We rented a budget car during our time in Bahrain, it was quite affordable as the fuel prices are very low
• It is quite safe and straightforward to drive here with excellent roads. Only thing you need to ensure is follow the traffic rules strictly
Days in Bahrain
Here is the list of places we visited during our 3 days stay in Bahrain. You can visit them in any order based on your convenience. If you plan to visit a desert safari, you would need an extra day. I skipped dessert safari as have already experienced it a few times during my visit to Oman, Dubai and Abu Dhabi earlier.
The Avenues Park and Water-Front, Manama:
Manama is the central and financial district of Bahrain and is characterized by its skyscrapers and beautiful waterfront. You can spend some time in "The Avenues" shopping mall, exploring its shops and eateries before heading to the waterfront to catch a beautiful sunset amid the skyscrapers.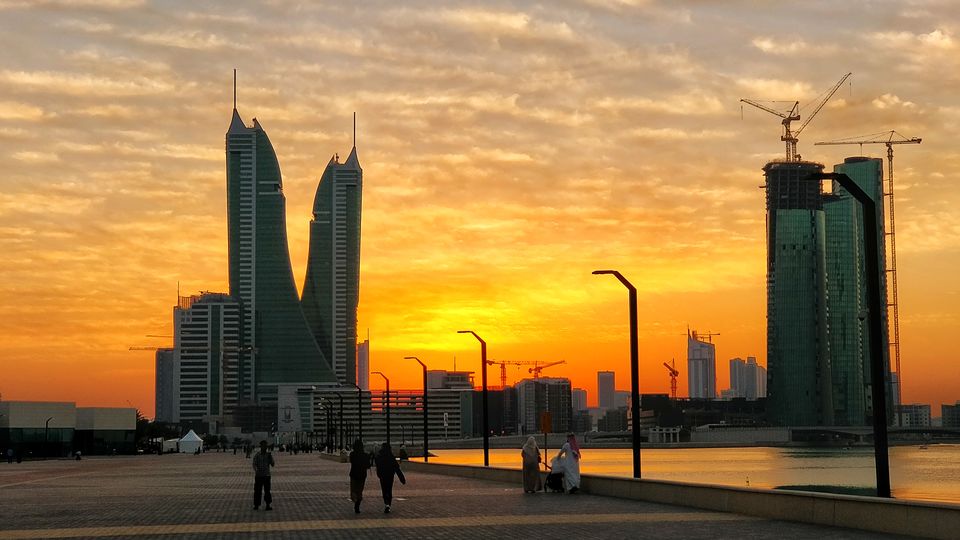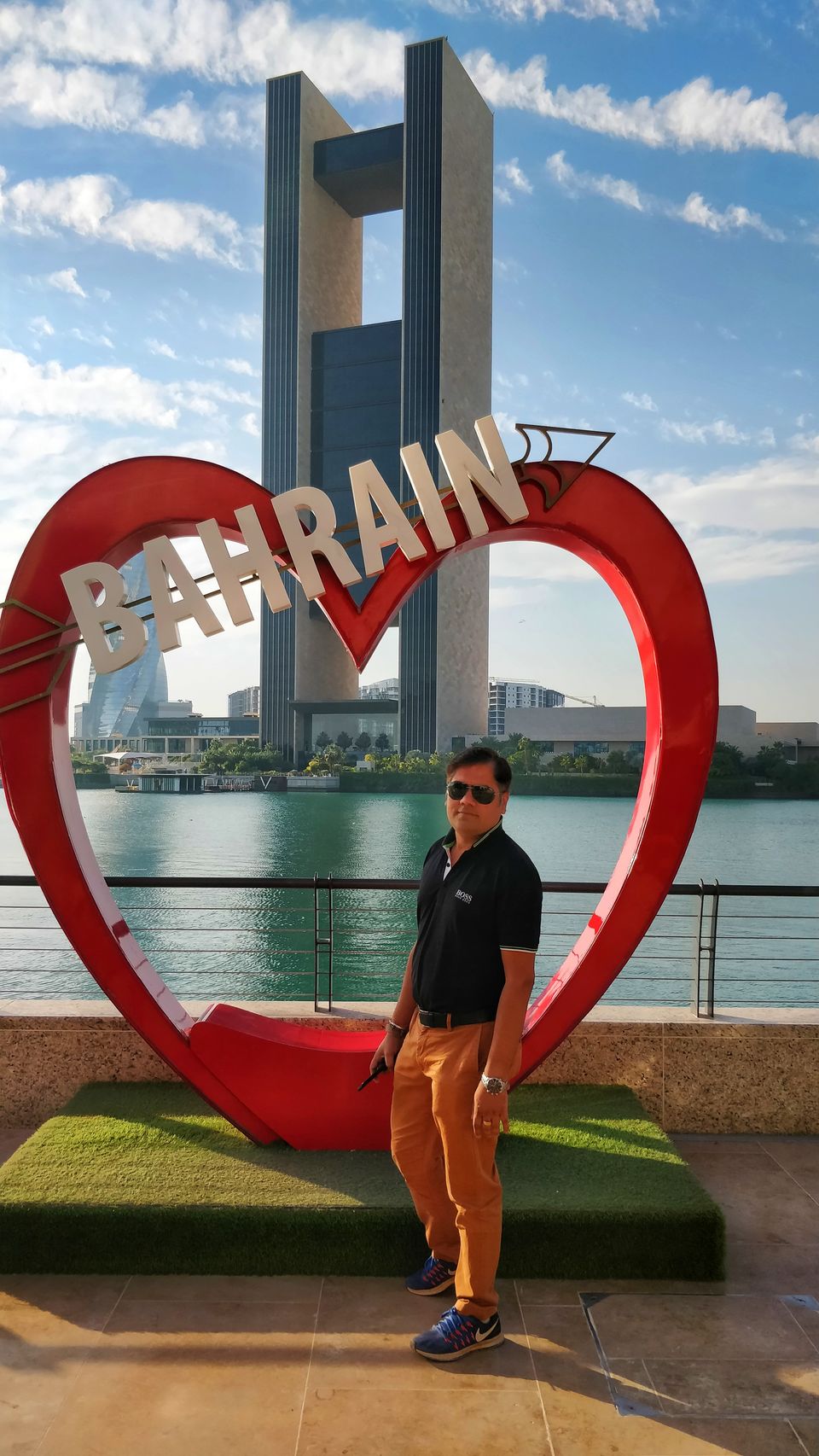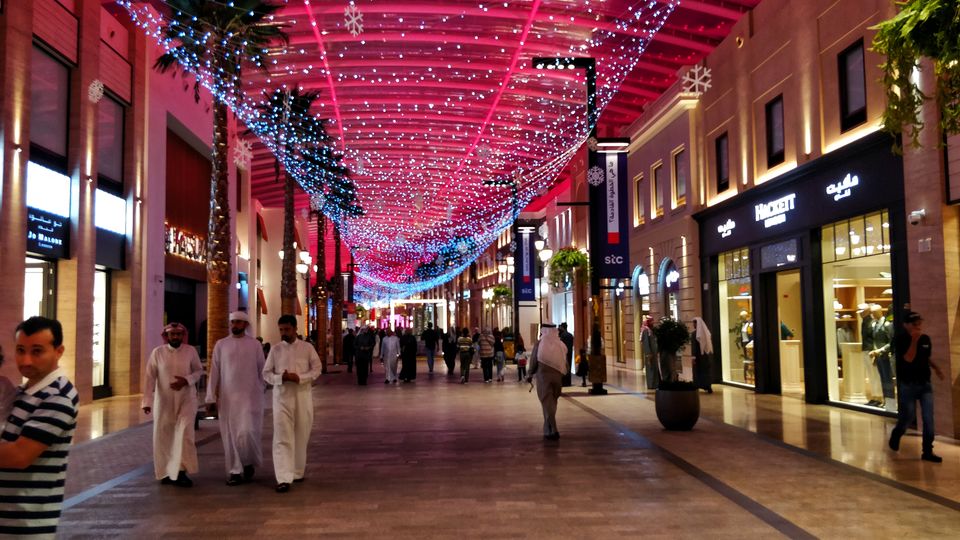 Al Fateh Grand Mosque
A visit to a gulf & Emirates country is not complete without visiting one of their iconic and lavish mosques.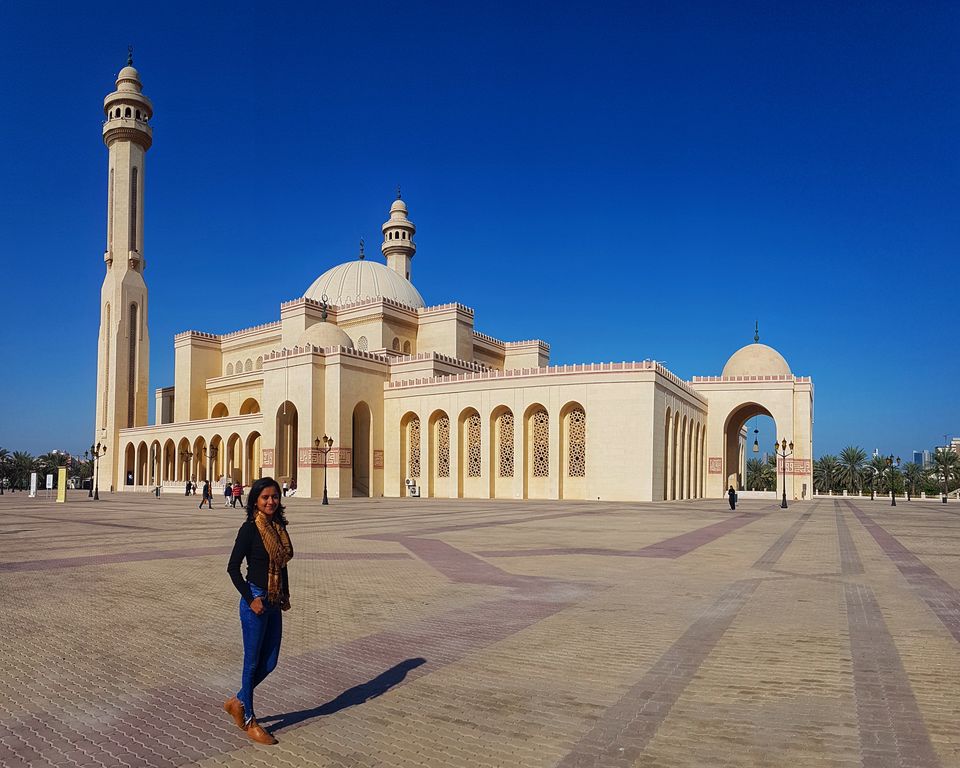 Tree of Life
Tree of life is said to be a 400 years old tree, around 40 KMs from Manama. It is basically located in a barren area on a sand hill in Arabian desert. It is quite surprising how this tree is surviving with green leaves all over in this arid desert where there is no rainfall throughout the year!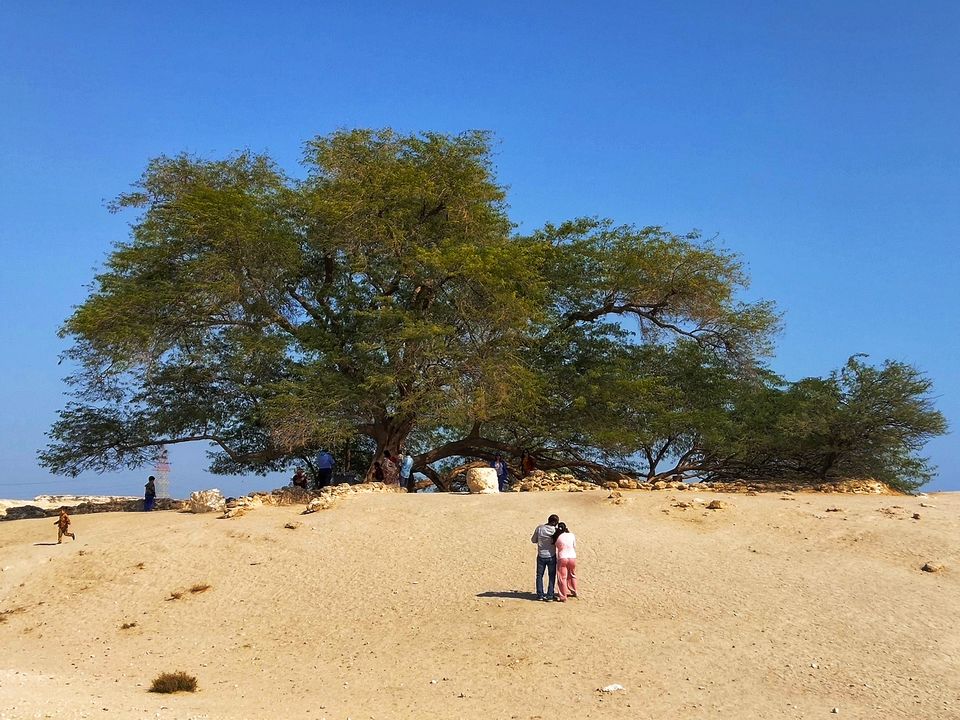 Durrat Al Bahrain
Durrat Al Bahrain is a private luxury island, 40 kms away from Manama. It is famous for its luxury hotels, residential properties, restaurants, Marina etc. We drove to the island, but weren't allowed inside as we came to know that only people who have villas inside or booking in one the villas on the island, are allowed 😊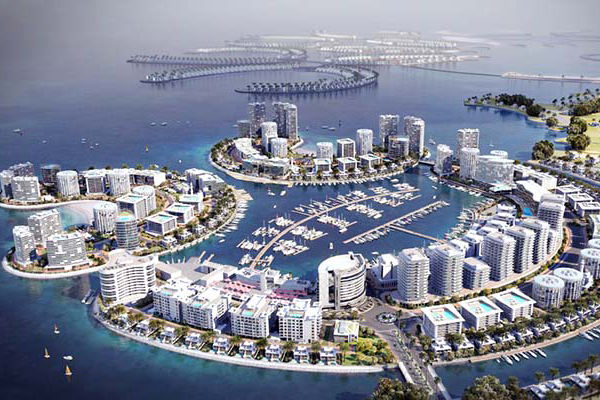 Bahrain National Museum
This is another place which you can visit while in Bahrain. We skipped it because of paucity of time. However, if you have extra couple of hours in your hand, please do visit it.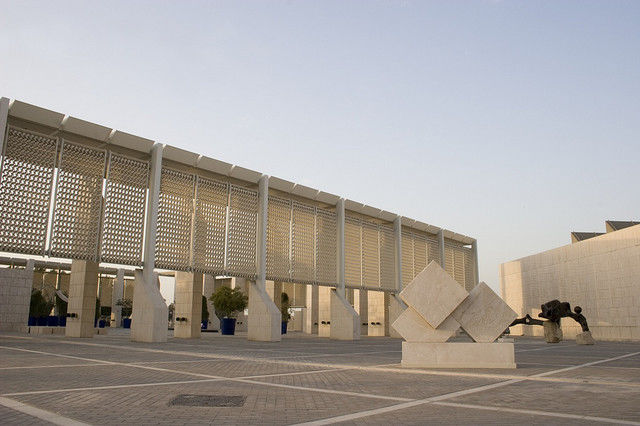 We stayed in a 3 star hotel in Manama - Al Andalus Plaza, and loved it. It had a balcony with nice city views along with a decent sized room, bed and bathroom!
Unlike any other tourist destination, you would find it much quieter and serene with lots of locals spending their evening around 😊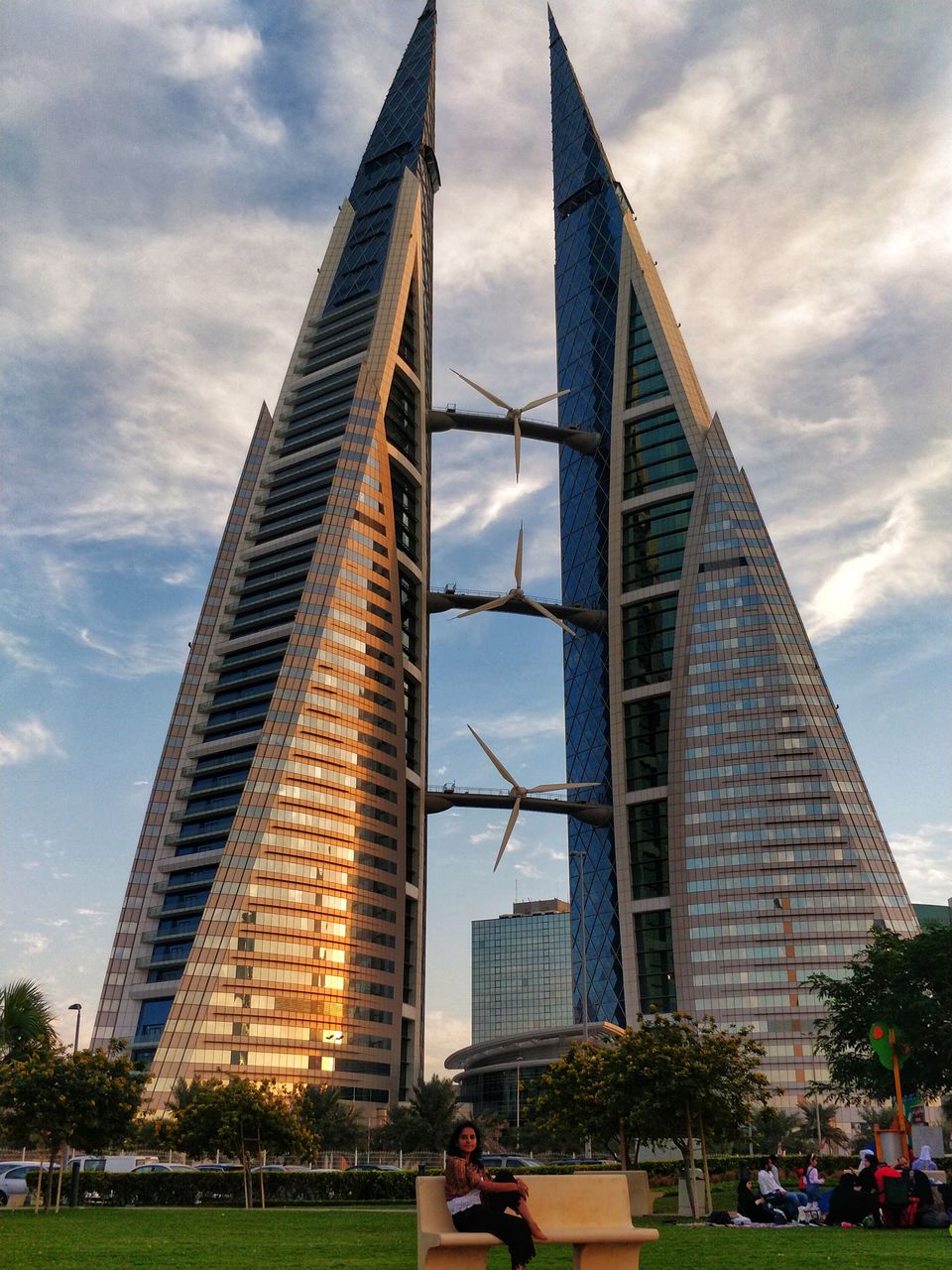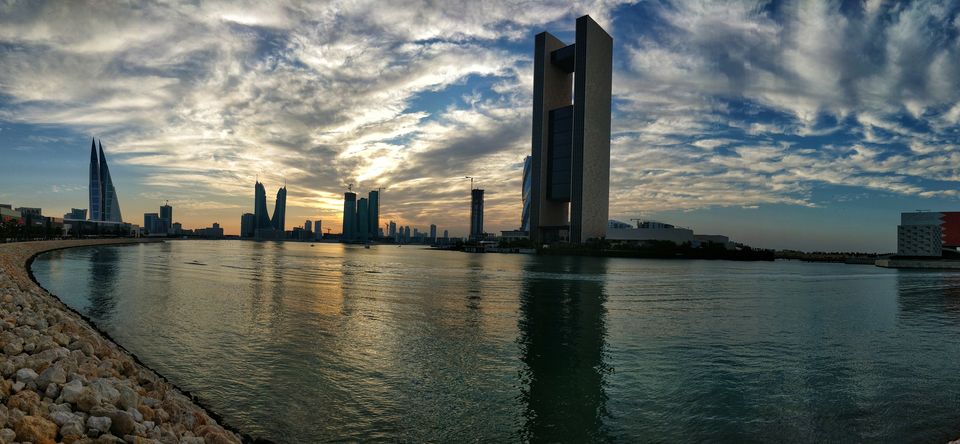 Bahrain Fort
This is a must visit! Try and visit just before sunset, so that you can catch the glimpse of it during both in day light and in the night.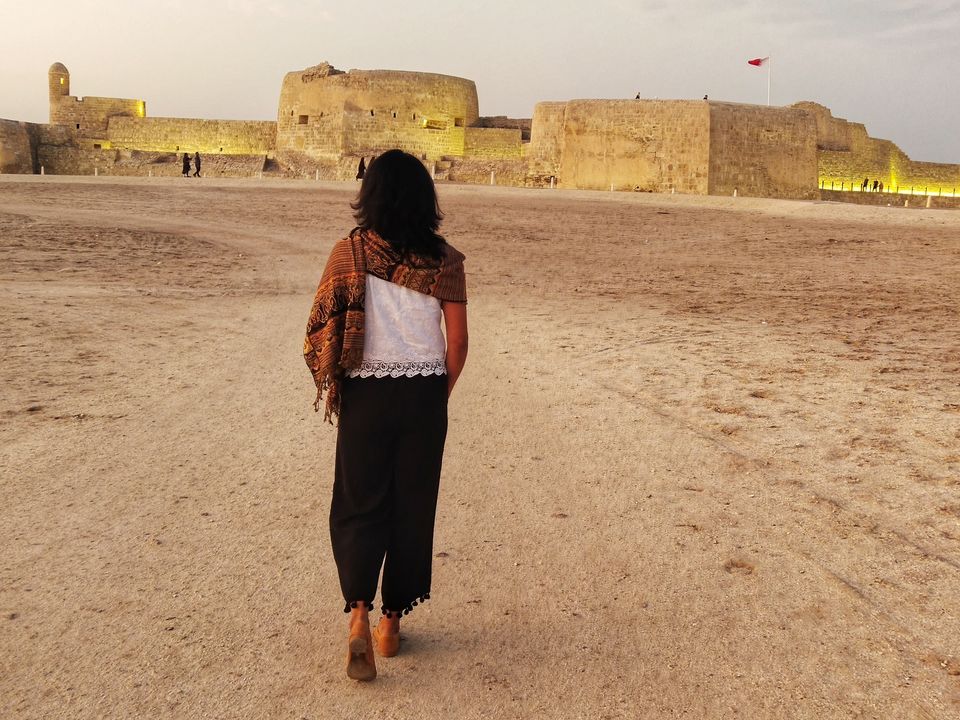 Do not miss the Bahrain fort light show. It is a must and is very informative and depicts the history of Bahrain very well.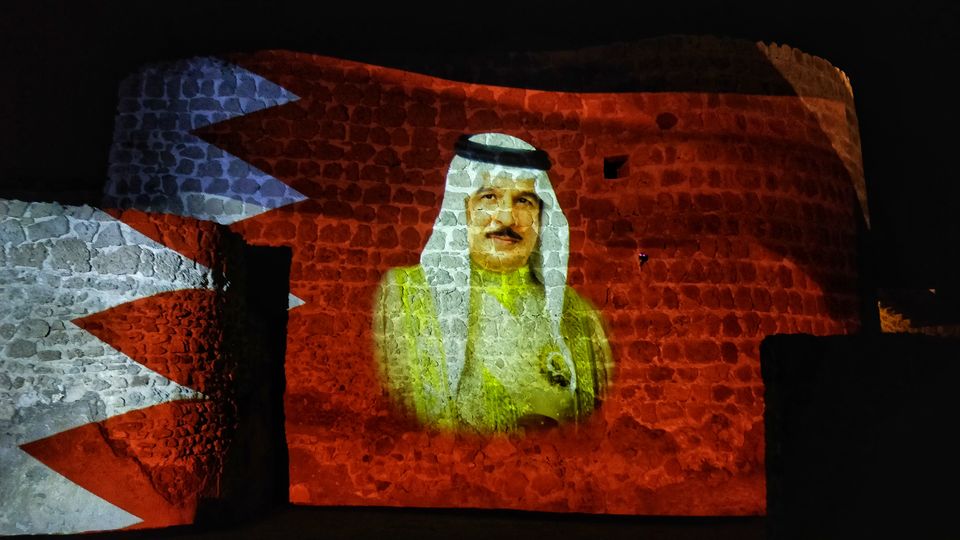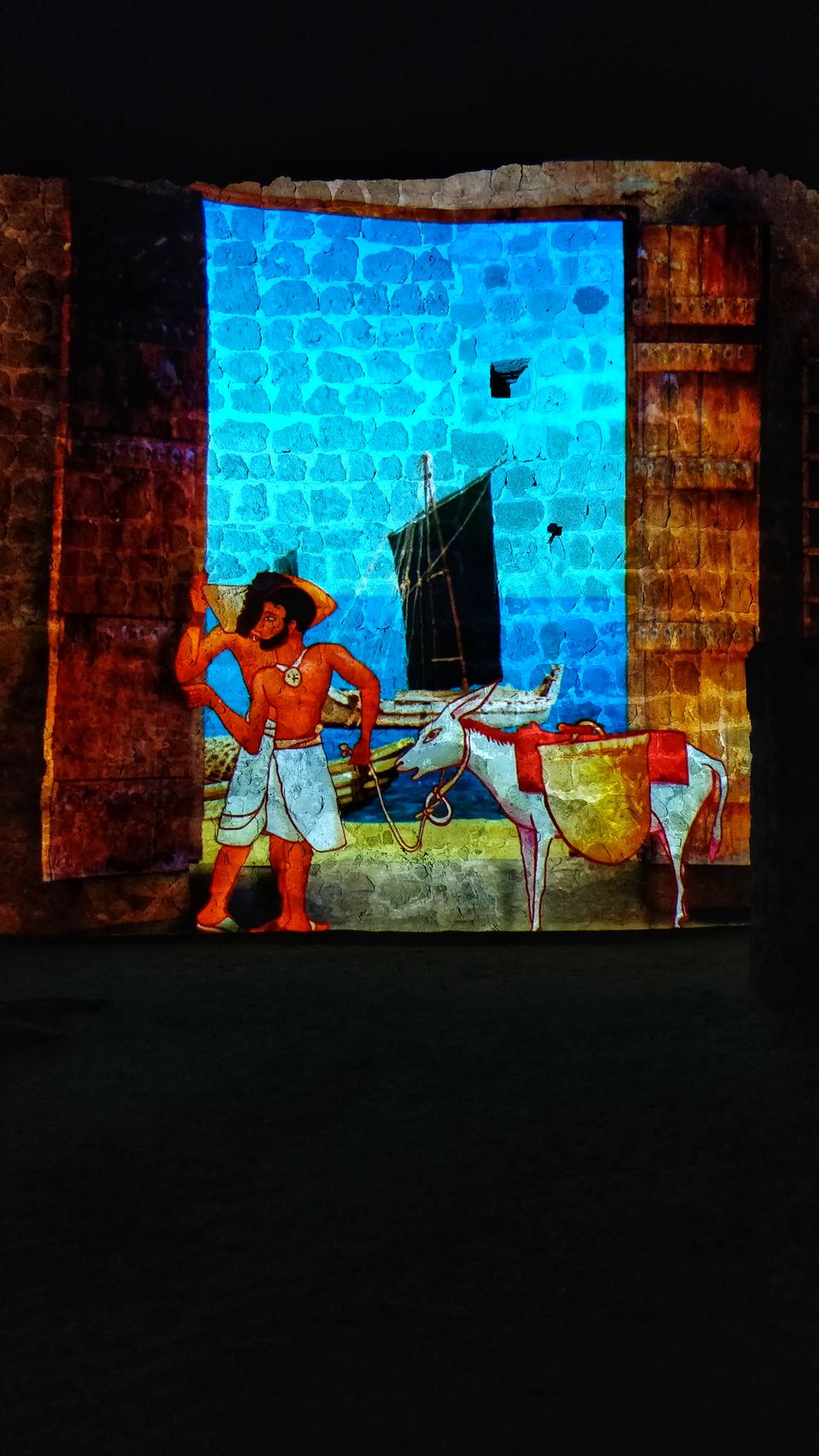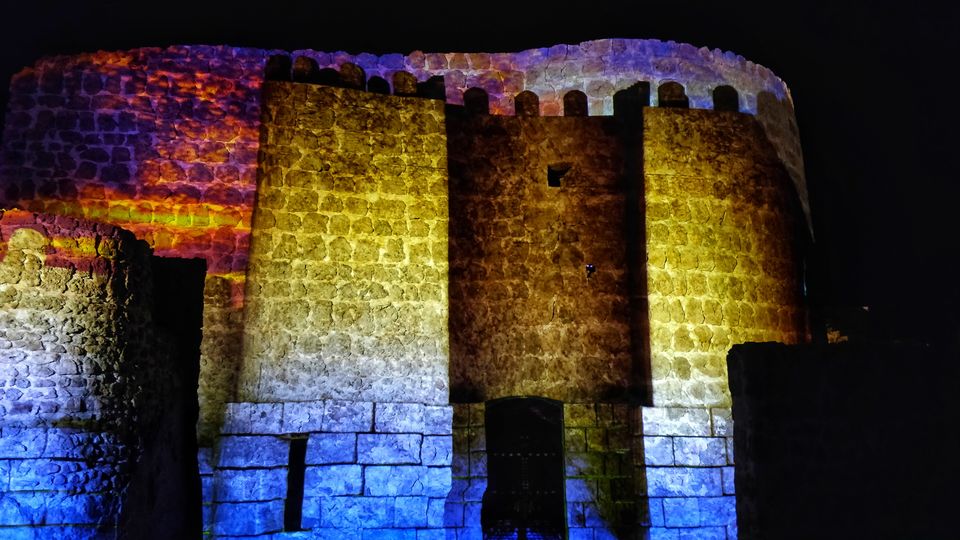 The lights inside and outside the fort are so well placed that it looks like as if you are in the residence of a king. We loved photographing around the fort and this is an absolute paradise for photography lovers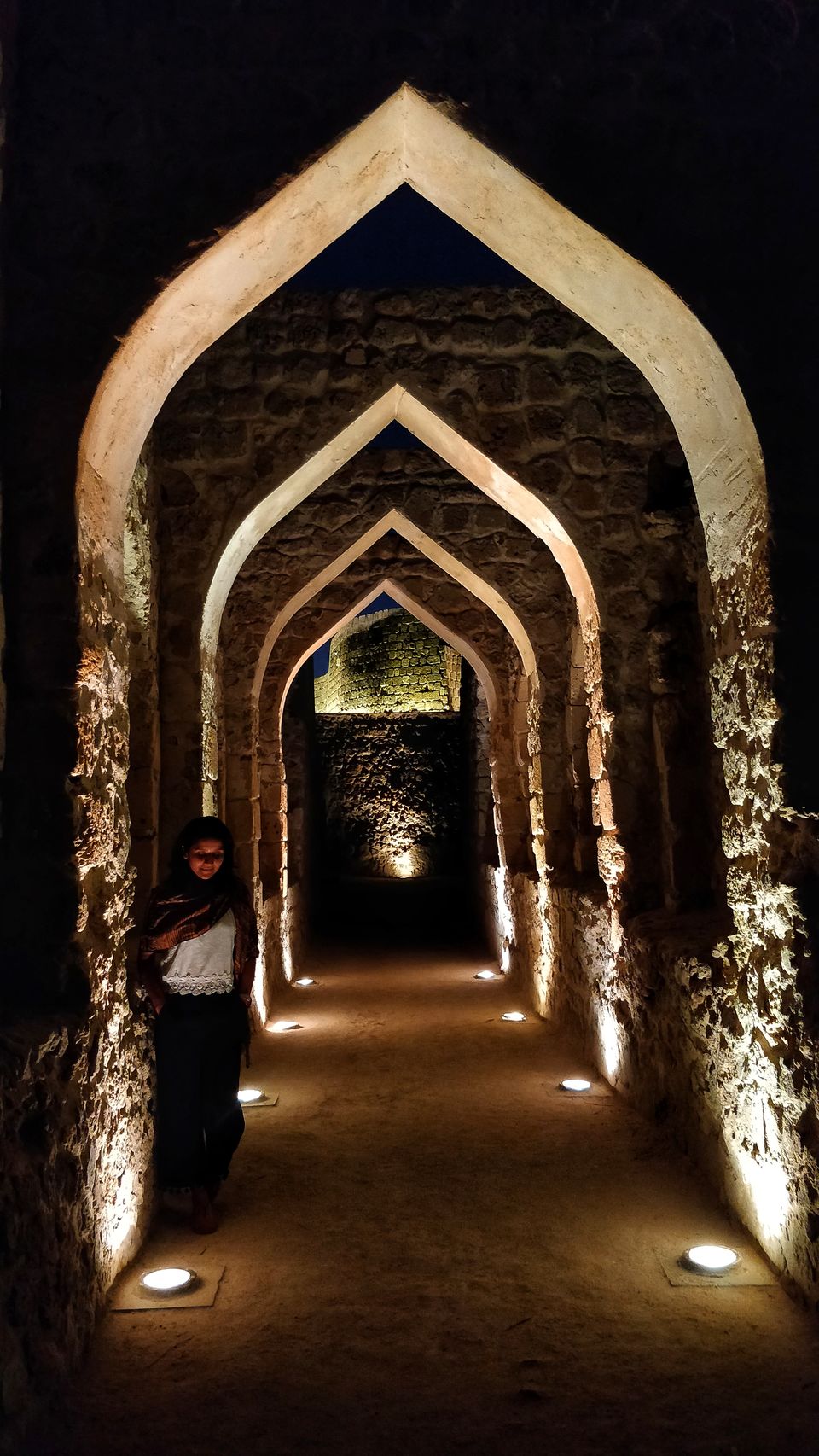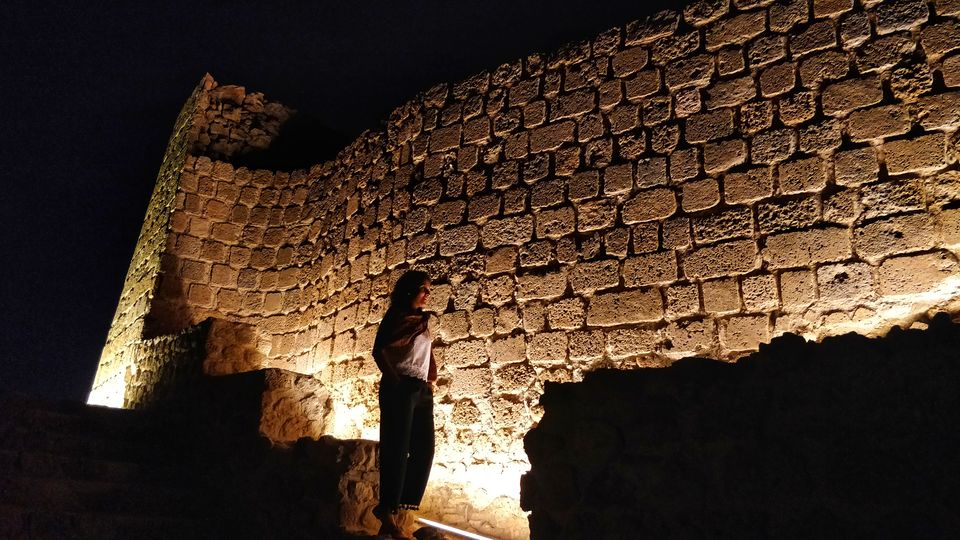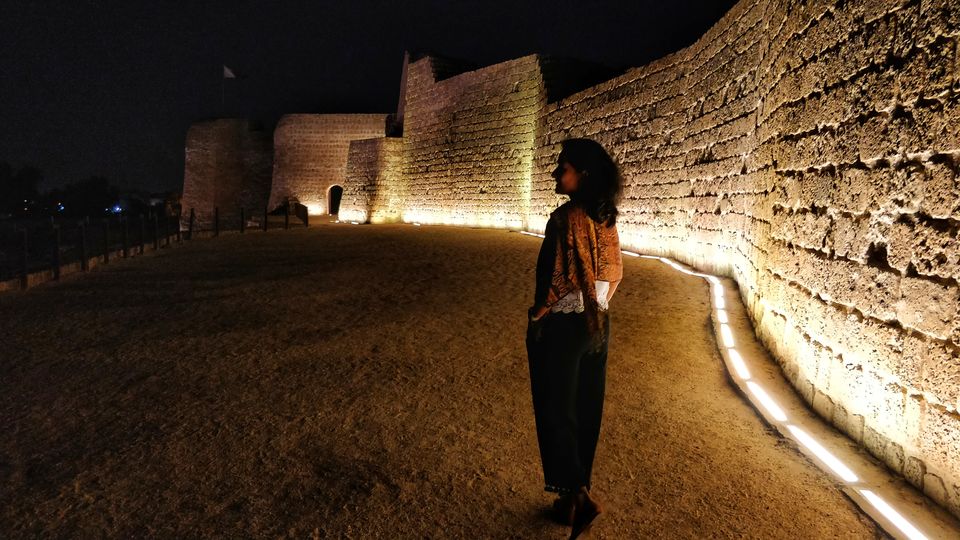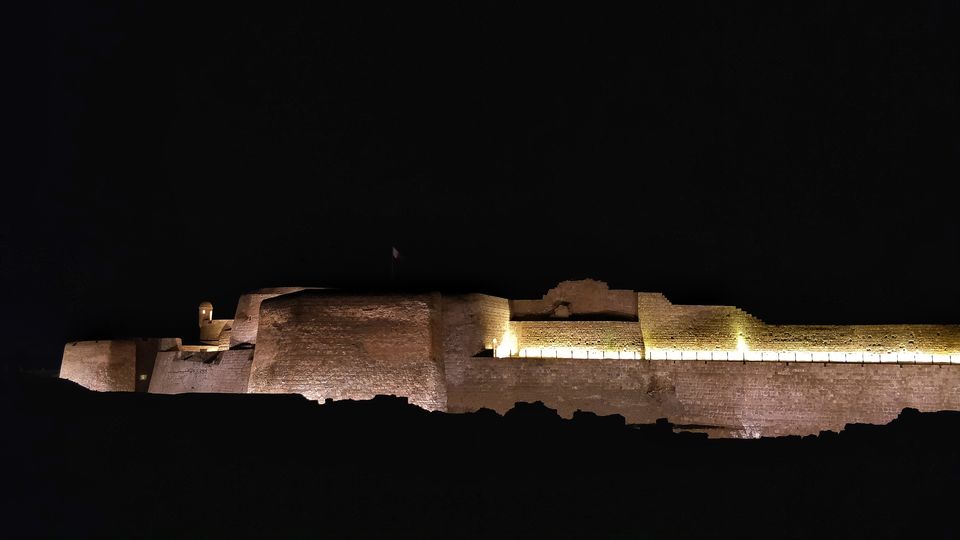 Reef Island
Reef Island is an artificial island 2 km north of downtown Manama. It was not in our list to visit, however its charm pulled us. Moreover, when we saw it from the King Faizal highway, it looked like it would be a perfect spot to take the pictures of Manama downtown with amazingly lit skyscrapers.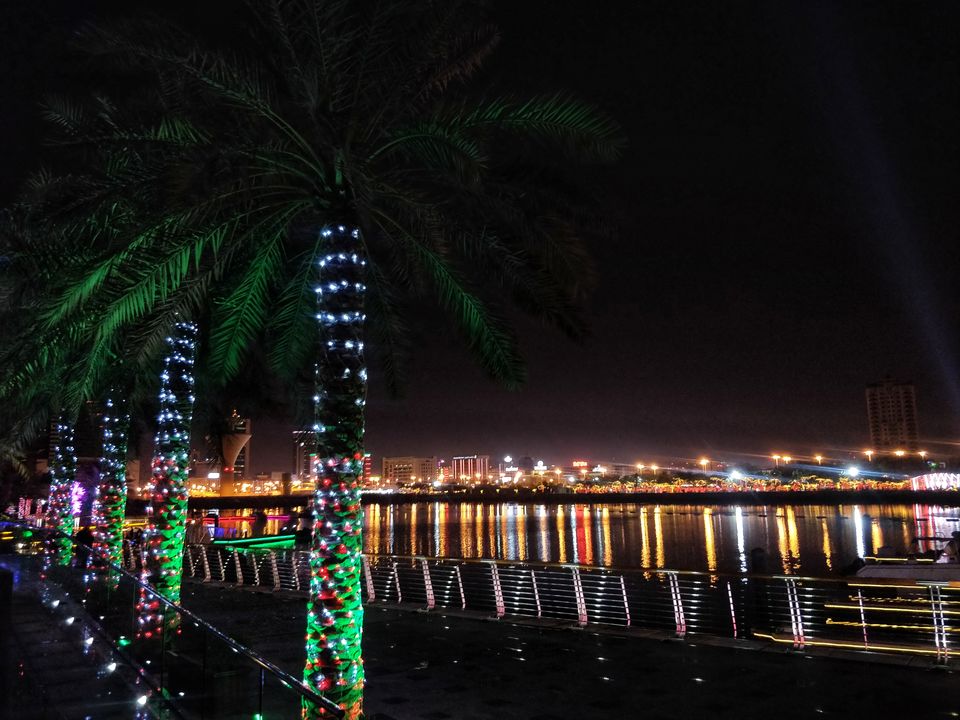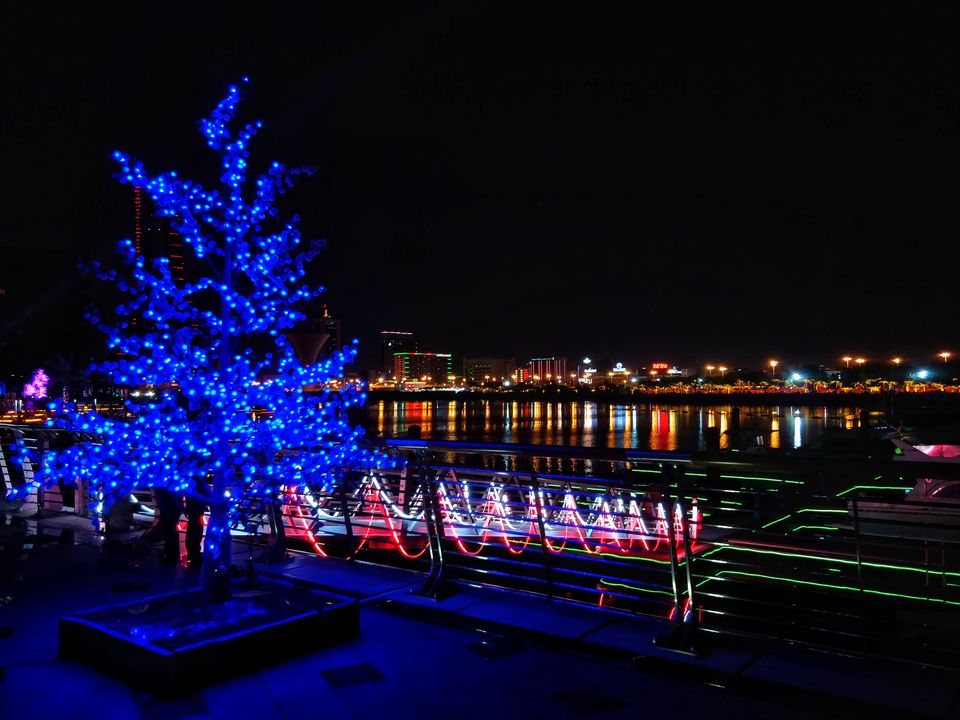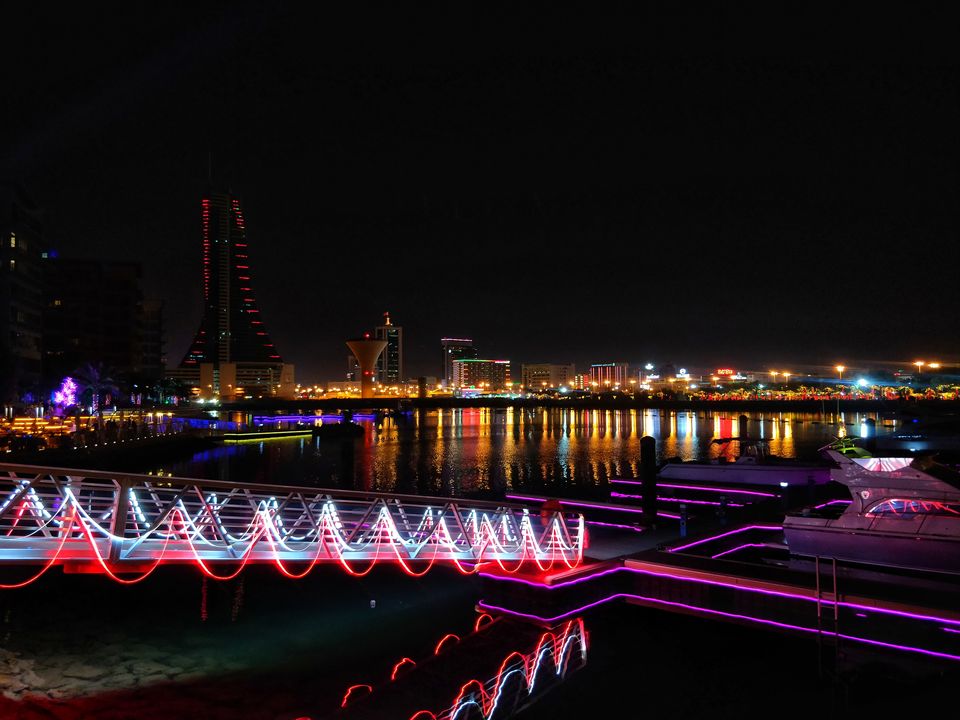 It is a private residential island with high end restaurants, bistros and bars along the waterbody, wherein you can sit and have a nice time in the evening. You will need to pay 6 BHD (approx. Rs. 1000) to enter the island which will be refunded during the exit by showing your bill from one the coffee shops or restaurants inside.
Bahrain Waterfront & city by the night:
After visiting the fort, we went back on the Manama waterfront to catch some city lights and definitely were not disappointed.
The weather was perfect during Dec/Jan, when we visited Bahrain and this is the perfect place to sit and relax while watching the city lights
Bab Al Bahrain
Bab Al Bahrain is a historical building located in central Manama. It is basically the entrance to the Manama Souq. This is a must visit if you have not seen a typical Arabian Souq. It will give you a perfect feeling of being in an Arabian market with cobbled streets, vibrant shops to buy things ranging from clothes, carpets, perfumes, spices, daily needs to expensive metals like gold and silver
Al Fateh Grand Mosque is Bahrain's main mosque. As opposed to the mosques I have seen in Muscat, Abu Dhabi etc. the architecture of the interior of this mosque is quiet plain and simple. We took a free English tour of the mosque which enlightened us with information including the reason behind the simplicity of the mosque (that the religion doesn't propagate superfluity) as opposed to the others in the gulf countries.
Accomodation:
Cost (2 Pax)
Flights: Approx. 24K return from Mumbai (checked in skyscanner) - I would suggest to combine your visit with Abu Dhabi, Oman or any other gulf/Emirates country to minimise the flight cost. We travelled Bahrain as part of our extended trip to Ethiopia and Abu Dhabi and paid 35k for two of us
Accomodation: Rs 11,000
Car Hire: Rs 4000
Food: Rs 3000
Entrance Fee: Rs 1200 for 2 of us (Bahrain fort).
Souvenirs: Rs 1000