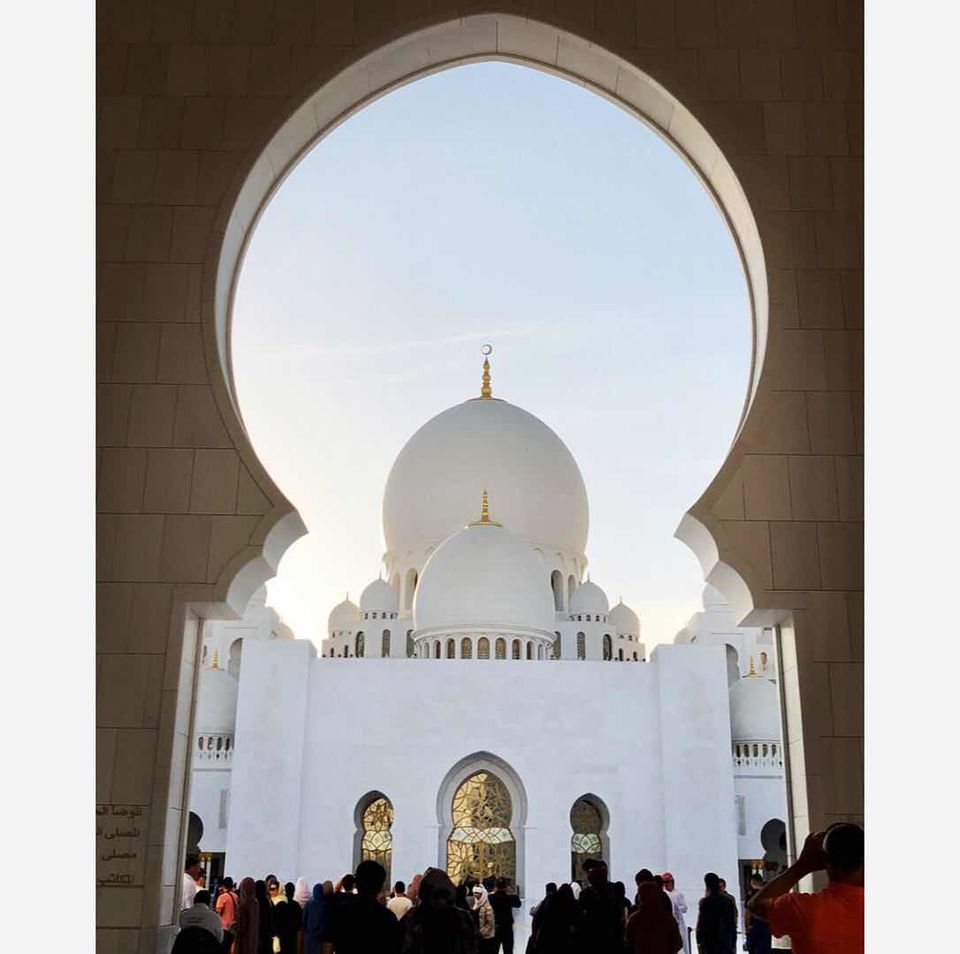 White-domed mosque, hotel with gold-laden ceiling and a universal museum, Abu Dhabi is a fascinating mixture of tradition and progression.
As one of the richest cities in the world, Abu Dhabi is home to some of the most exciting new adventures. Here are some perfect spots in the city which will give you an insight to UAE's rich past and vibrant future:
Day 1: Art love and Sandy feet at Saadiyat Island
If you're an art enthusiast, Saadiyat Island is a paradise for you. This island is famous for it's cultural art districts and the recently opened Louvre Abu Dhabi, universal museum.
Saadiyat also has the most spectacular white sand beaches in Abu Dhabi. You can sun bathe at one of the private beaches offered by many resorts on the island. A more affordable option is to visit the Saadiyat Public Beach which is accessible to all at a minimal entrance fee.
We started our day by visiting the Louvre Abu Dhabi and then headed to Public Beach for a tranquil afternoon by the Sea.
Sunset at Sheikh Zayed Grand Mosque
This white domed mosque is the most beautiful I've ever seen. Every wall inside the mosque is magnificent with small coloured tiles making unique patterns. The mosque contains seven multi-sized chandeliers, each one of them is an icon of beauty in terms of design and color. The largest chandelier is in mosque's central hall and is known to be the largest chandelier inside a mosque. Though tourists are restricted from entering few parts of the mosque, the whole experience left me transfixed. The entrance to mosque is free of cost.
The mosque looks stunning during sunset as the skies change color from bright orange to warm, dreamy purple.
Day 2: Say Yes to adventure at Yas Island!!
Experience some nerve-racking rides at Ferrari World or spend the day with your favourite cartoon characters at Warner Brothers. Did you know at Ferrari World you can ride the world's fastest roller coaster? Do not miss!
Yas Island is an all in one package with shopping malls and private beaches, a day can be well spent at the island by indulging in various amenities which the island has to offer.
Day 3: A lavishly imagined dream: The Emirates Palace
Emirates Palace is a luxury 5 star hotel located in heart of Abu Dhabi at West Corniche. The hotel is famous for it's gold-laden interior and stately exterior, something which is nowhere to be found. Visitors are allowed to visit the lobby and parks of the palace. The interior of palace is truly admirable!
After visiting the Emirates Palace, you can head to Heritage Village to experience the traditional aspects of the desert way of life and also shop for traditional handmade things.
At last, end your day with a meal by the beach at Corniche while enjoying the beautiful Abu Dhabi skyline.
While Dubai is flocked with tourists, Abu Dhabi is relatively less crowded.
Abu Dhabi is still an underrated travel destination which is slowly gaining popularity among travelers who are looking for a unique Emirati experience.