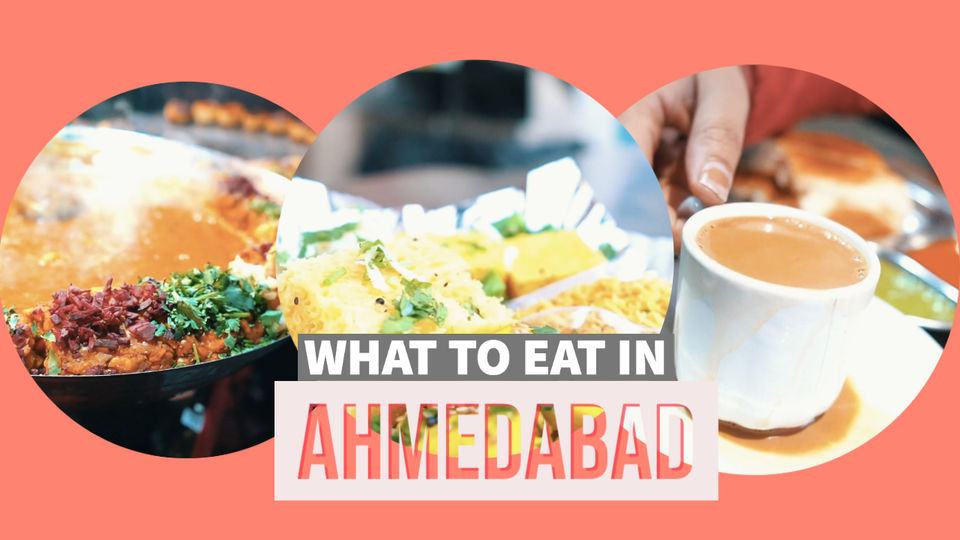 We all have heard and lived stories of a gujju friend saving our bad hostel mess days, our sometimes dreadful train journeys and late night snack cravings with their theplas and khakhras. We can all agree on the fact that gujaratis love their food and their cuisine has kept vegetarian people on toes since forever.
How can someone visit Gujarat and don't find themselves drooling on its uniquely exquisite cuisine. On our recent trip to Ahmedabad , we ended up exploring what authentic gujarati food looks like and Oh ! a gala time we had.
Here we are creating a list of must try whenever you are in Ahmedabad. Bookmark this trip so you don't miss a thing.
CHAI AND BUN MASKA AT LUCKY TEA STALL: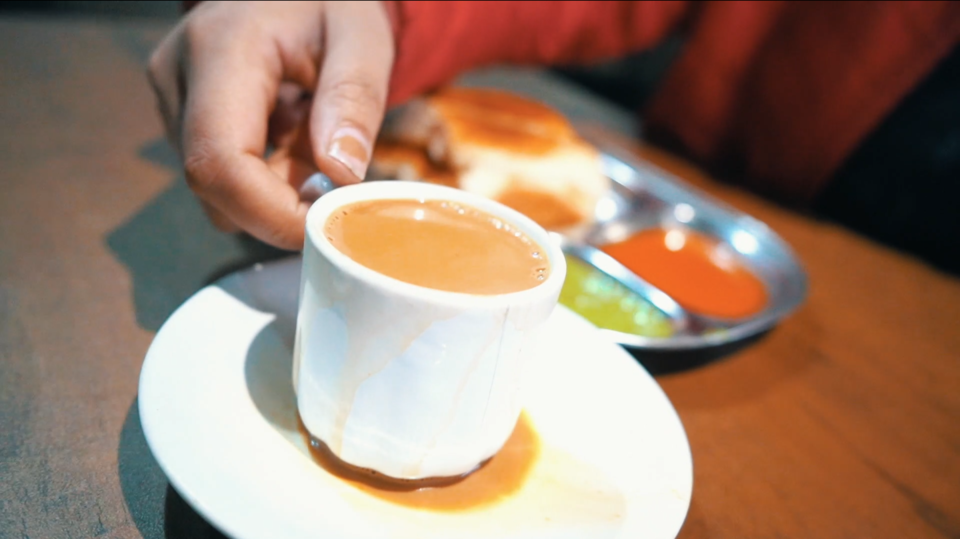 With a fascinating history and equally fascinating location, Lucky Tea stall is the first place you should be visiting if you are a chai lover. Situated at Lal Darwaza in old Ahemdabad , this is a café with 26 'Qabrs'. Yes, you dine with dead here.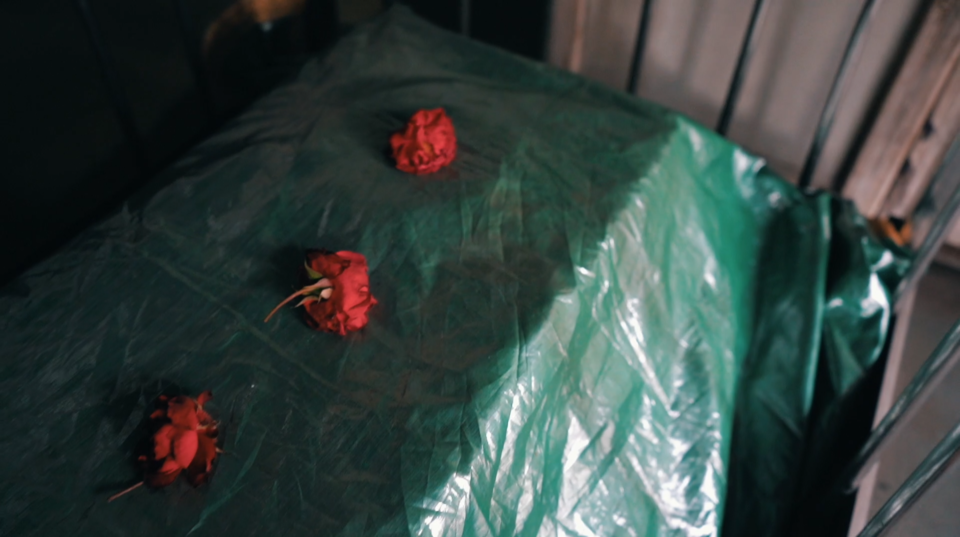 This is world's only café built around a cemetery which was an ancient graveyard. Lucky Tea stall is also famous because of a painting by M.F Hussain hanging in its interior. Hussain painted it while which having chai here.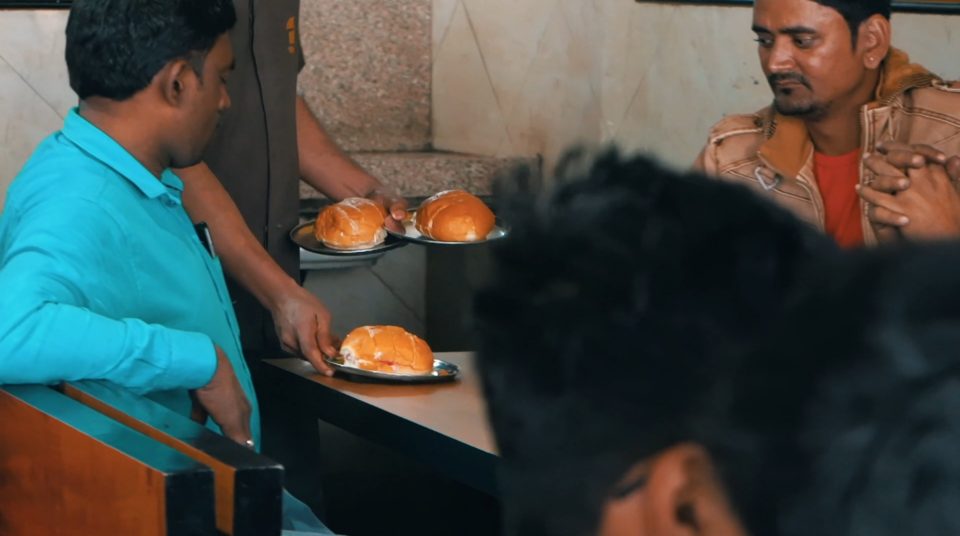 This place belongs to a man who introduced Khaman to Ahmedabad during pre independence era. In 1922 he started to sell homemade from a "thela' and rest is history. Today they sell so many varieties of Khaman along with some mind blowing gujarati farsan items with a benchmark quality well known in the region. This is no brainier if you want to have authentic 'GUJARATI FARSAN' in your nashta.
THINGS TO TRY AT DAS KHAMAN :
Dahi wala Khaman
Vatir Khaman
Khandvi
Nylon Khaman
Sandwich Dhokla
Sev Khaman
Pro tip : don't forget to dip them in the special "Das Khaman Chutney"
LUNCH AT ATITHI DINNING HALL :
Although you will find a lot of places serving gujarati thali but we recommend giving a try to Atithi Dinning Hall for your lunching requirements. A very humble place with modestly priced menu , Atithi is winner when it comes to food.
A typical Gujarati Thali here consists of :
4 diiferent type of sabzi – Aaloo, Paneer, hari sabzi, dal
Gujarati Kadhi
Khandvi , dhokla, methi pakoda, green kachori (depends on the day and chef's mood)
Basundi or Shri Khand or Aam Ras
Wheat Chapatis, Bajra Rotla and Puris
Pickle, Salad, Chaas is complementary
All this is unlimited but you will hardly need another round.
AUTHENTICE GUJARATI SNACKS AT LAW GARDEN ROAD :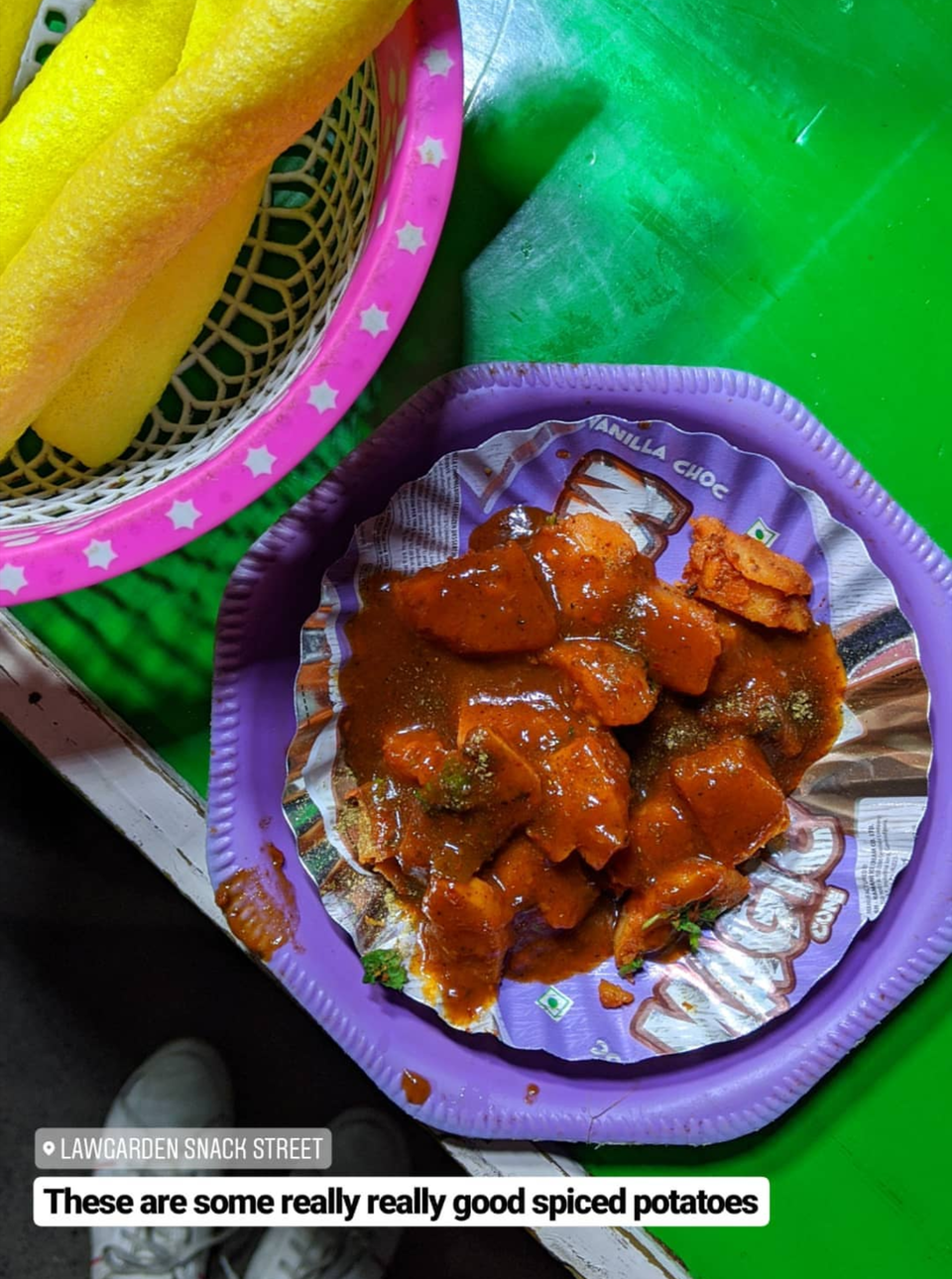 This is the place where you shop and eat. Along with a lot of junk jewelry and ethnic amdavadi chaniya choli stalls, you will find some lip smacking authentic gujarati snacks here. You should be trying some gathiya, fafda and chai here. Sev puri, cheese sandwhich and papad aalo chaat is also a hit. Don't be surprised if you find this place bustling with people even at 1 am in the night.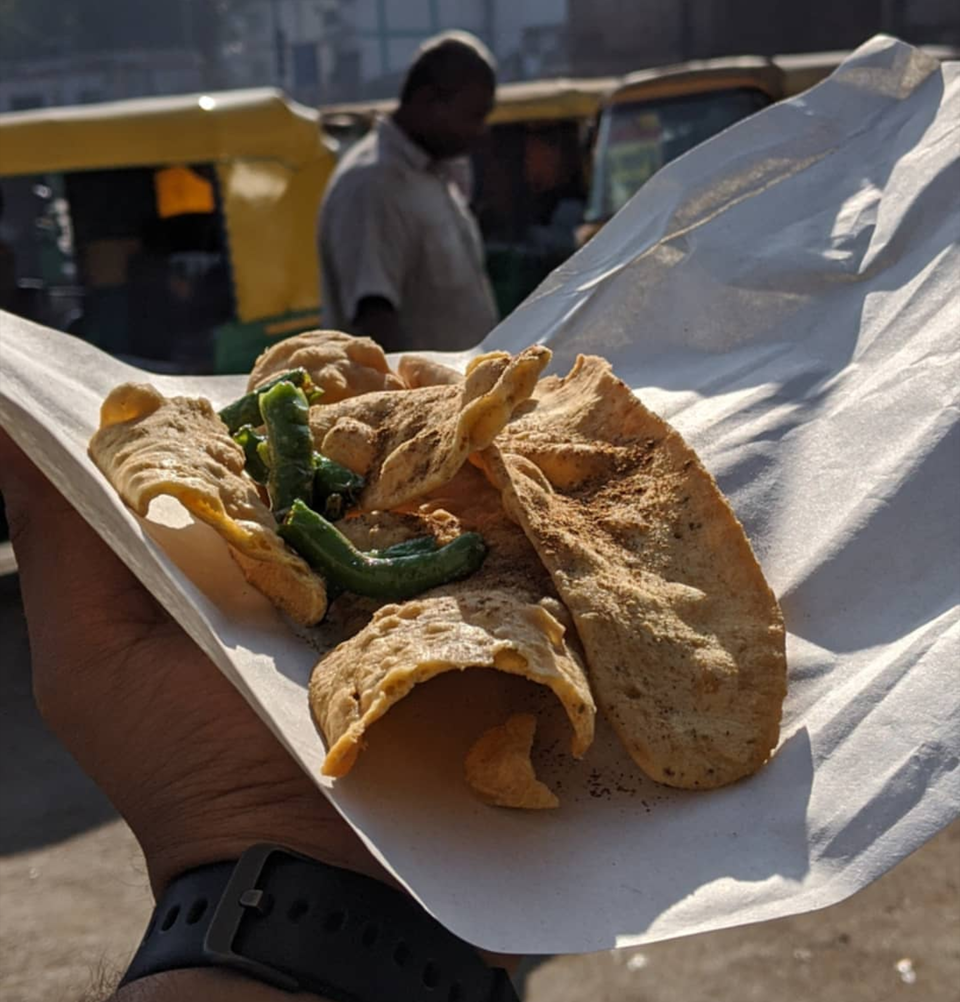 How can you leave this city with thousands kinds of savory snack without stocking some for self, your bhookad roommate and your non gujarati folks. After all you need to serve some cheese khakhra with garlic mayo dip at your next house party.
Established in 1955, Induben Khakhra wala is your answer for some khakhra, thepla and fafda smuggling. You name the flavor, they got the flavor. Methi Khakhra, Masala Khakhra, Cheese Khakra, Pizza Khakhra and even Pani Puri Khakhra.
We suggest you dive and explore for yourself. But if you still need a suggestion then buy Pani Puri Khakhra. We loved it.
That was it for Ahmedabad. Watch the space for more information on the food from around the globe. Till then, GORGEEEEEE !
THINGS TO TRY AT LUCKY TEA STALL :
Special chai with sprinkle of cocoa powder and Maska Bun
Dabeli, Vada Pav and range of sandwhiches.
BREAKFAST AT DAS KHAMAN :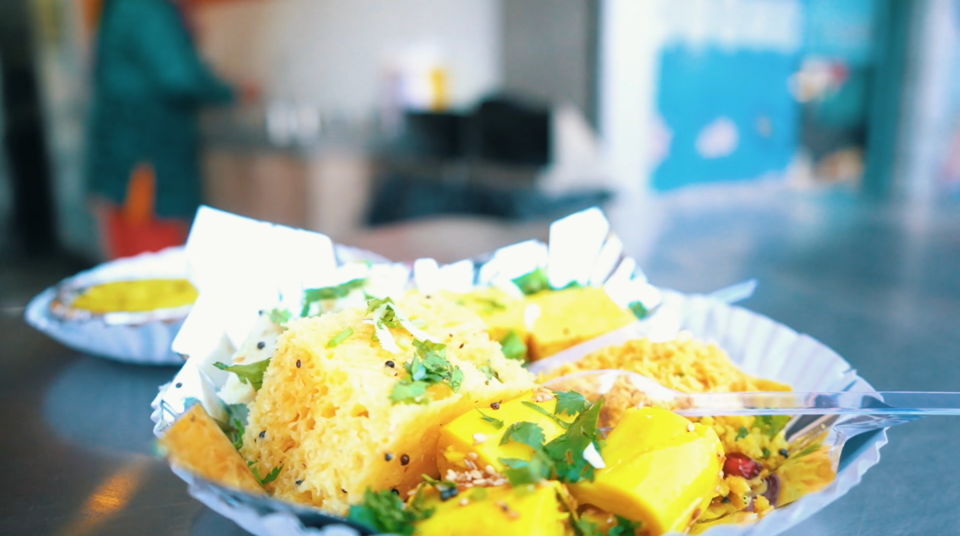 FINISH YOUR DAY AT MANEK CHOWNK STREET FOOD MARKET :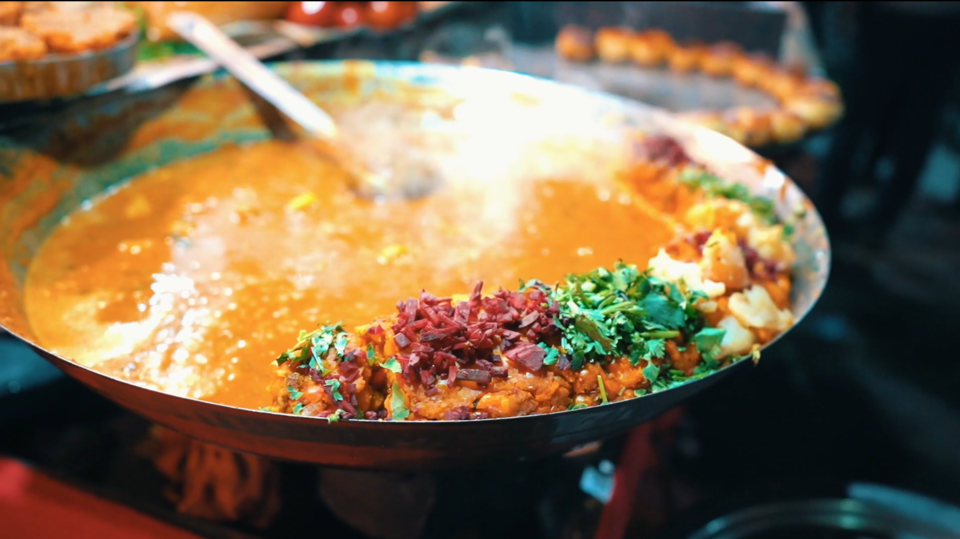 Ahmedabad is a dry state hence there are no clubbing scene like rest of the world but the love that gujarati people have for their food beats every party scene. When in Ahemdabad, you cannot afford to miss satisfying your taste buds at a very happening night market which serve a huge variety of food till 4 AM. Called as 'lifeline of Amdavadi Food Culture', this place starts when clock hits 11pm.
PRO TIP : Just make sure you come here in a group so that you don't lose your seats while ordering in. Yes, Crowd is that crazy !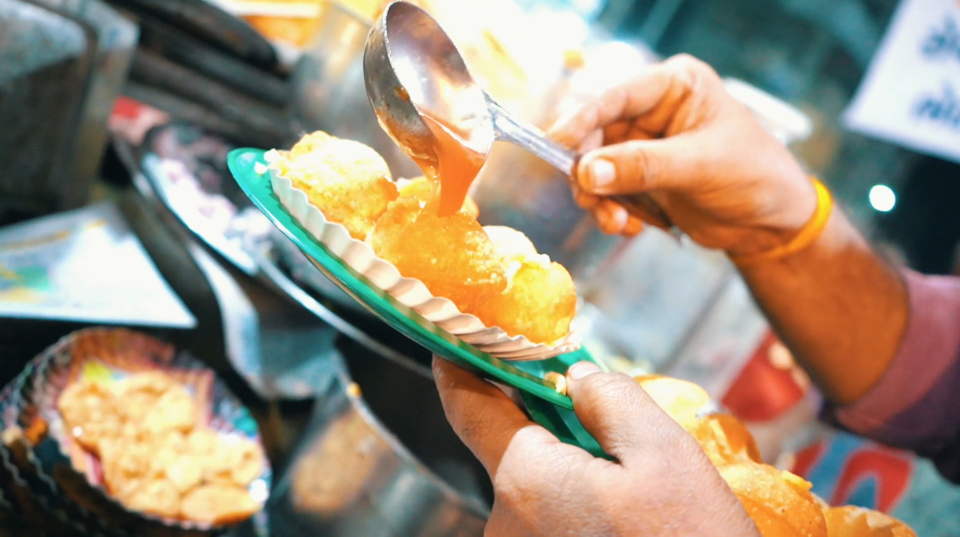 Things to try at Manek Chownk :
Ghagru sandwhich
Jamun shots
Laxmi Pav Bhaji
Pine Apple Sandwhich
Anar Kulfi
Tawa Pulao
Gathiya and Chai
BUY KHAKRAS FOR YOUR FAM FROM INDUBEN KHAKHRAWALA: