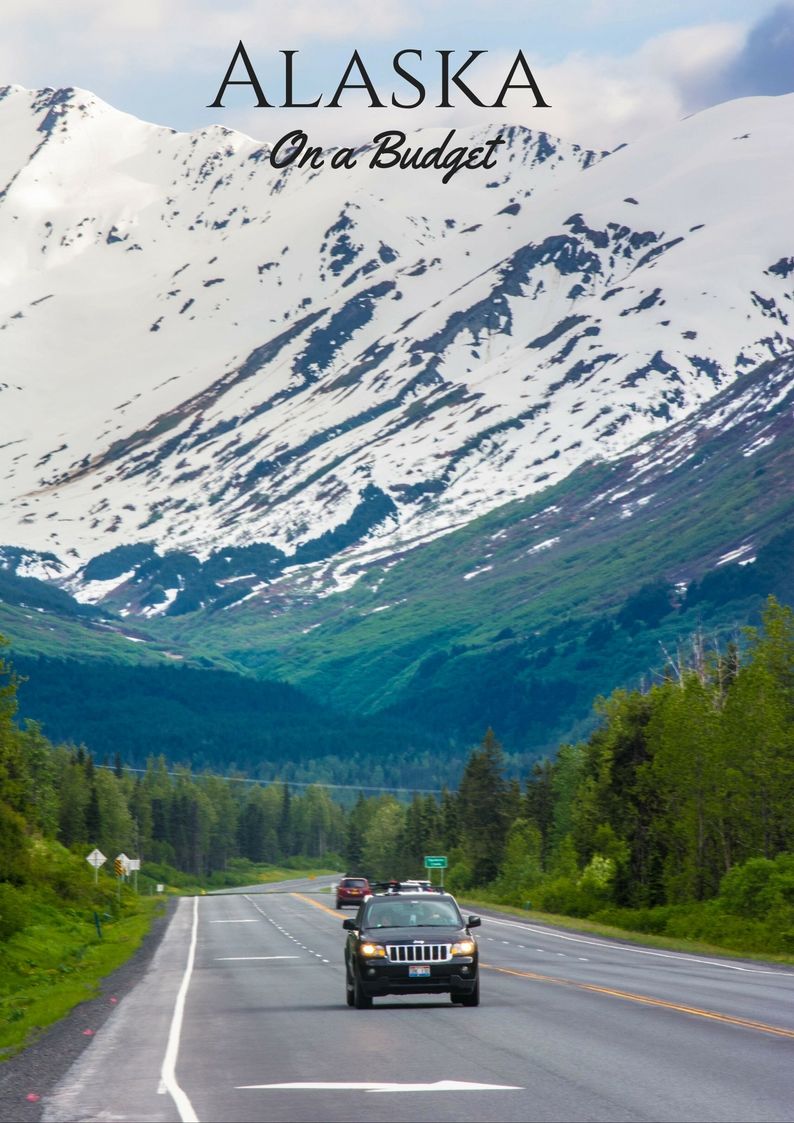 Alaska – fondly known as 'The Last Frontier' is the largest of all states in USA – it is so huge that the entire state of Massachusetts can fit in one national park in Alaska, the Denali National Park. Most of the area here is uninhabited due to hostile living conditions, and can only be accessed by Air Taxis or tiny Bush planes.
So it goes without saying that you could probably spend few weeks or months exploring Alaska at your pace, in solitude (the population density is 1 person / mile!), but you'd likely end up burning a hole in your pocket by the time you leave.
But, there is a way to see the best of Alaska in a week or a little less in a decent budget, if you visit at the right time, take the splurging out, and go for cheaper tour activities and alternatives.
Here is everything you need to plan that week out:
How to get to there from India
The largest city in Alaska, Anchorage has a major airport that you can fly in to, after a stop or two at any of the major US cities. But due to weather conditions, most flight services are seasonal and peak during the summer months of June-September. Although, if you're planning to see Northern Lights in winter, then you can fly in to city of Fairbanks – there are fewer airlines to choose from.
I'd highly recommend getting a window seat on your flight, and choosing a day-time landing flight as the views of the snow-capped peaks and pristine glaciers from up above are simply mind-blowing on descent to Anchorage.
Visa Process for Indians
Indians can apply for a B1/B2 tourist visa at one of the U.S. Consulate locations at Mumbai, Kolkata, Hyderabad or at the U.S. Embassy in New Delhi. The first step of visa is to fill and submit the DS-160 form, and then schedule a visa interview appointment at one of the consulates here. The entire process should take around 2 weeks but schedule an appointment in advance as the consulates are busy. Add a few other US cities before or after your Alaska trip as the visa process is painful and a bit expensive ($200)
Best time to visit Alaska
If you trust the guidebooks, the best time to visit Alaska is in summer months of July-August, but be ready for sky-high prices and hordes of tourists! I would recommend the shoulder season though – early summer, from end of May to mid-June, or early September.
Visit in early summer for jaw-dropping snow-capped peaks in every photo of your trip and visit in October-March for mind-boggling shots of Northern Lights that are best viewed in Fairbanks.
What to see and do in Alaska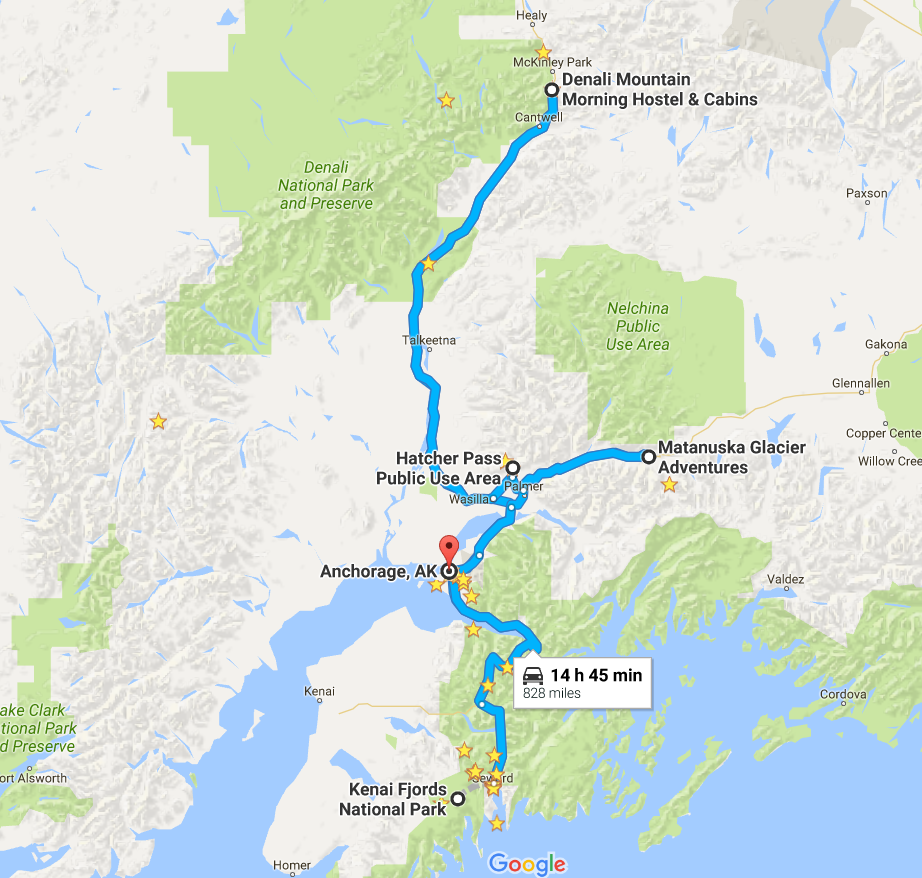 You can start your road trip by renting a car from Anchorage airport - just bring an international credit card and an International Driving Permit (Indian license works with a passport too), and pay about $20-$30 per day for a decent economy car for your trip.
Most likely you'll be tired after your flight – so you can acclimatize in Anchorage for a day/night and then head north towards Denali. Start with visiting Hatcher Pass, and Matanuska Glacier on the way, before making a night stop at an Airbnb in Talkeetna. And then head south towards Kenai Fjords National Park, stopping a night or two either in Seward or Anchorage, and then end the trip by spending a day in Anchorage before your flight. You will find stop-and-shoot Instagram-worthy shots almost anywhere in this road trip, so be on the look-out and pull over your car when you see it.
1. Get up close with America's highest peak at Denali National Park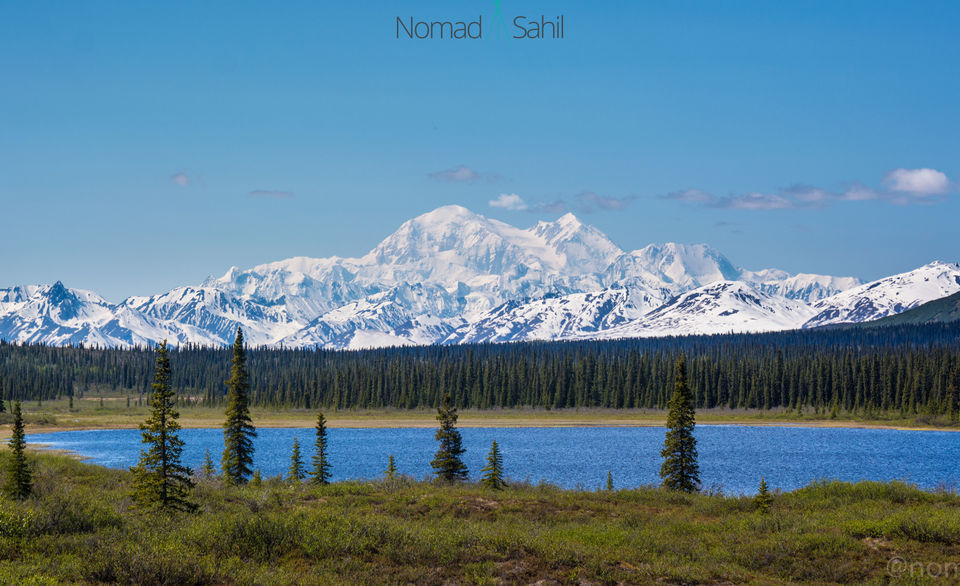 Denali National Park is Alaska's most popular attraction, and is home to Mt. Denali, meaning 'The big one' which at 20,310ft is North America's highest peak. When you get up close to the Denali, it has a dominating impact that can leave you feeling trivial – it rises 18,000ft from its base!
There are many ways to enjoy the Denali – you can get glimpses of it from the park bus ride, or splurge on a helicopter ride that takes you close to the peak, or better yet go for the free option of taking satisfying shots of it a few miles south of the park entrance – you will not miss it on the west on a clear day!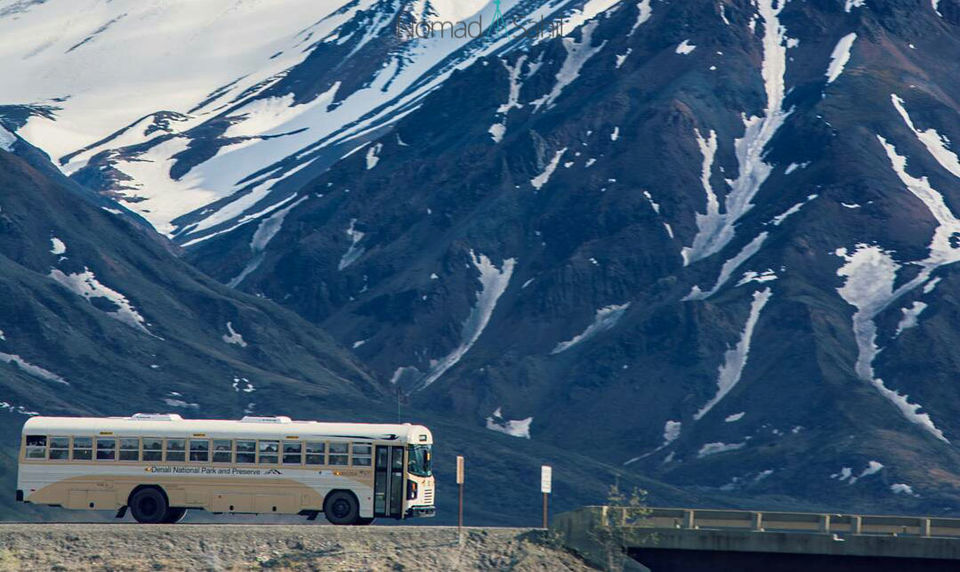 There's more to the Denali National Park than just the peak – a frequent bus service takes you along pristine wilderness of glacial rivers, other towering peaks, and makes stops if there's wildlife nearby.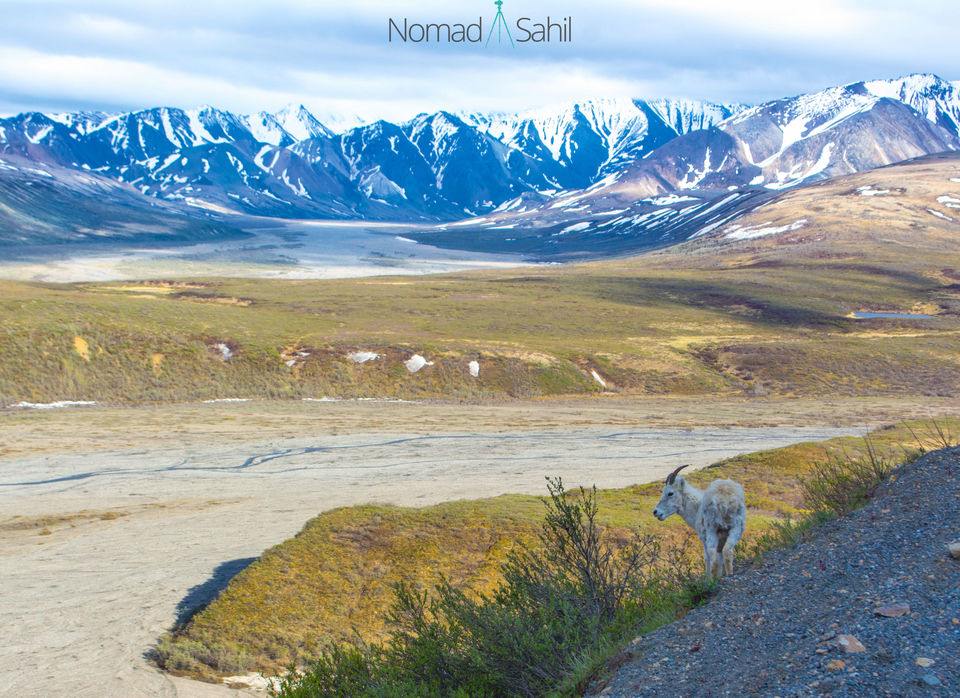 And there's actually a lot of wildlife to see in this park – from Dall sheep, to Moose, Caribou, and Grizzly Bears. You can get off the bus ride and take a stroll/ hike, and then get on to the next one, but be careful of the wildlife, the grizzlies and the moose aren't friendly! Take two full days to explore the park all the way to the last bus stop – Wonder Lake.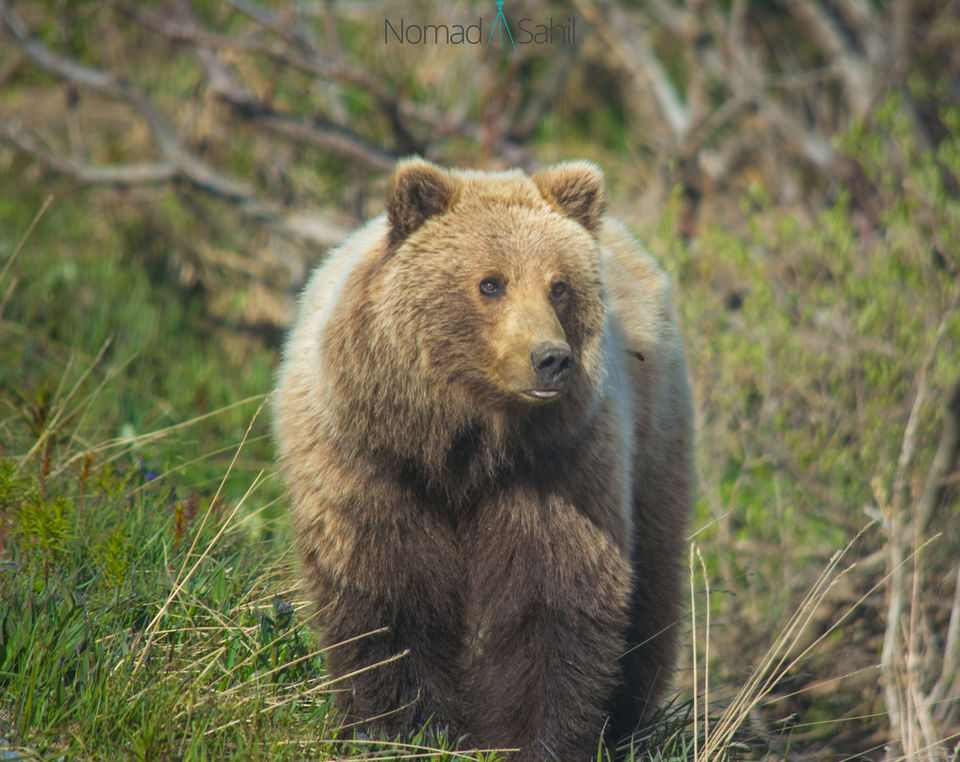 2. Hike America's largest glacier accessible by car – the Matanuska Glacier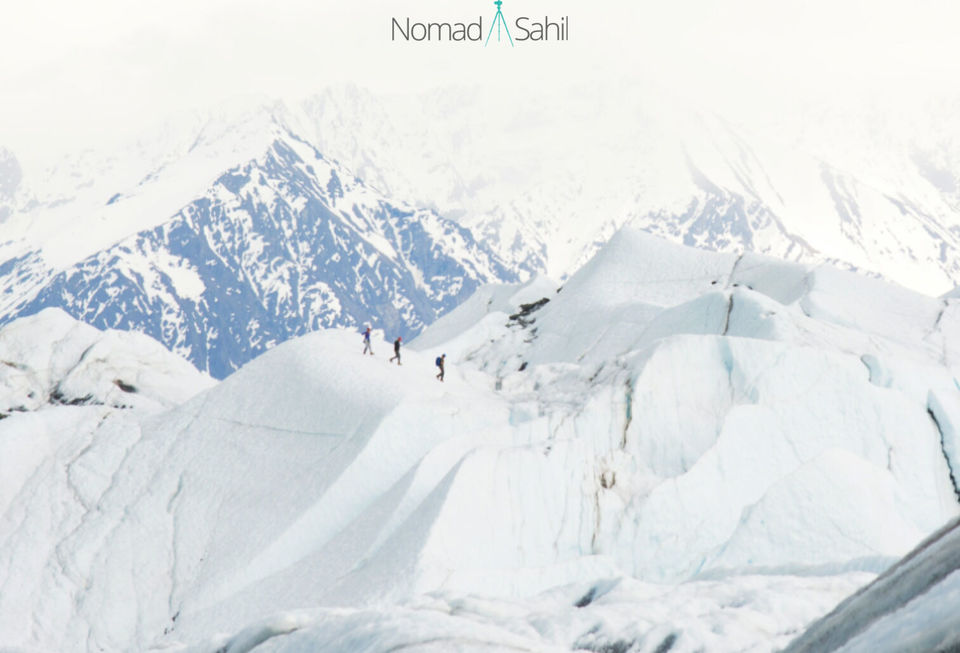 Hiking the Matanuska glacier gives you the same larger-than-life feels that looking at the Mt. Denali up close does – you're hiking on something that you can see through, something that has seen the wrath of time, and something that was back in time so huge, that it covered the present day Anchorage 100 miles away!
The glacier is still pretty huge – 6 km by 43 km, but you can hike only the first mile and a half after paying an adventure company that runs guided glacier hikes and provides you with gear such as crampons, helmets, etc. If you want to go for the free option, you can save $100 and hike only the first half mile – no gear is needed until the first half mile.
3. Enjoy the scenic drive and the views at Hatcher Pass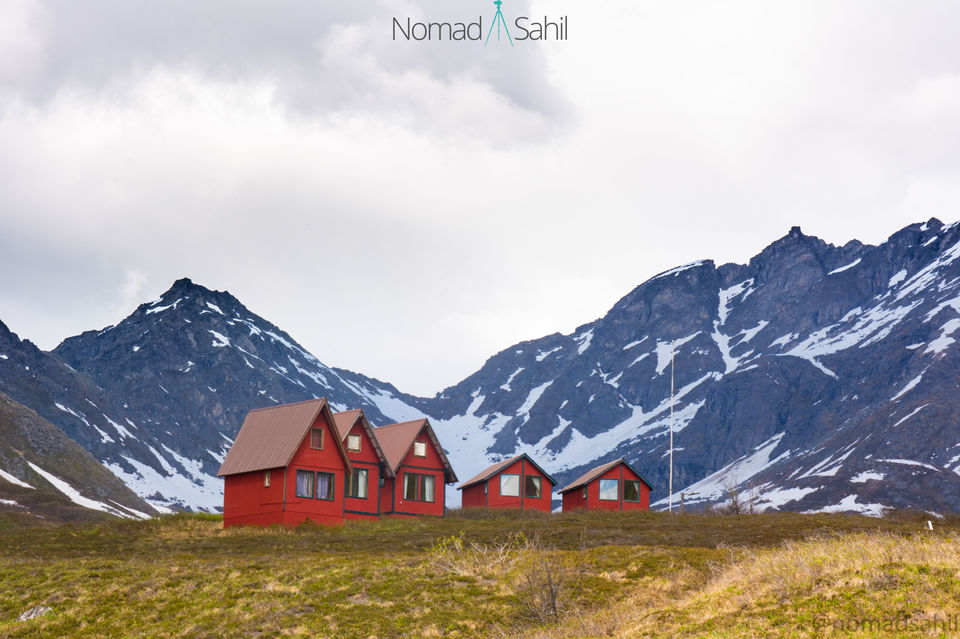 Hatcher pass is sort of an underdog among Alaska destinations, but it is a great pit stop on the way to Denali or Matanuska, and if you reach it on a clear day it can give you jaw-dropping views of the Chugach and the Alaska mountain ranges. At the top of the pass, sits the abandoned gold mine, Old Independence mine, and a bunch of cute cabins that are great photo-ops.
4. Take a Glacier landing helicopter tour on a Glacier near Seward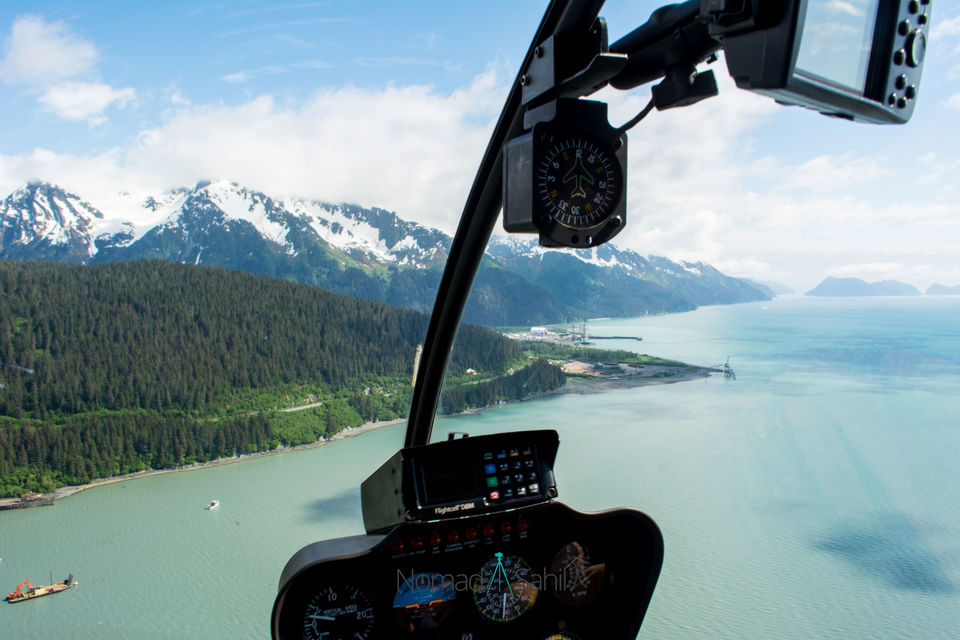 For each luxury experience in Alaska, there is a free alternative, and as a personal rule I prefer that so I can make more trips than soak in luxury on a few trips. But, for this one, I had to make an exception - the bird-eye view of the beautiful glaciers and the peaks just cannot be matched from the ground.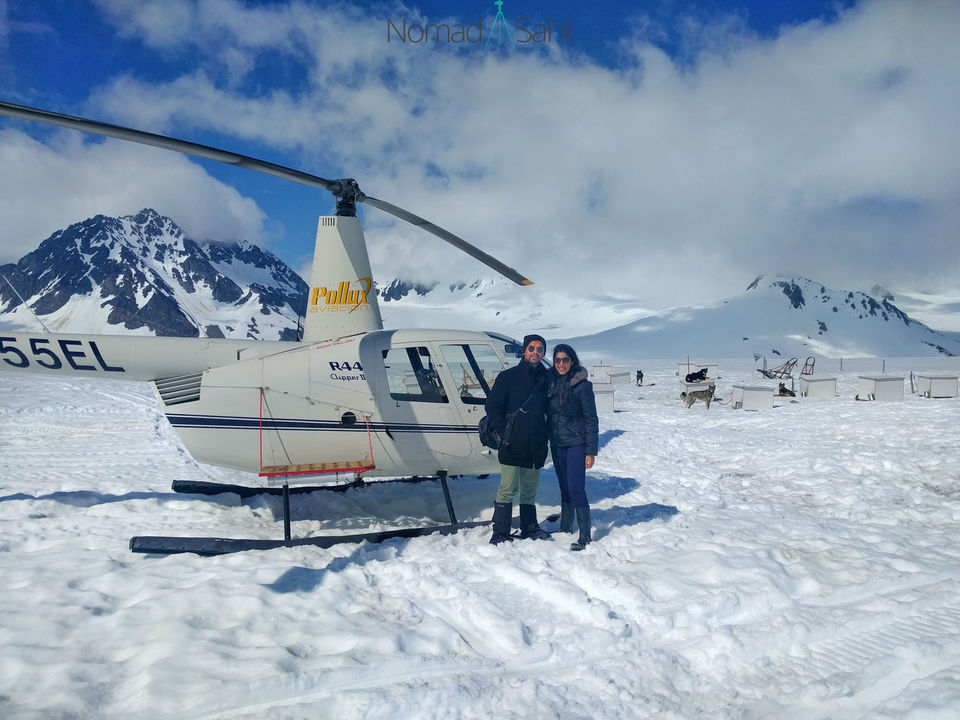 When you land, you'll be standing on top of an 80ft glacier with about 10ft of fresh snow right under your feet, and will toast your eyes on 360 degree views of untouched snow. The $200 per head spent on this tour was worth it – as I think I snapped almost 200 beautiful landscape shots in a half an hour trip.
5. Explore the Kenai Fjords National Park on a cruise
The 6-hour cruise around the national park takes you close to the glaciers where you may be able to see an iceberg cracking out of a glacier. If you're lucky you may catch a sight of Alaskan marine mammals such as otter, sea lion, and 6 different types of whales.
There is only one area of the national park that can be accessed by road – the Exit Glacier area – go here to see the effects of climate change – the glacier has receded a few kilometers since 1900 and there are year markers on the side of the road to show you what year the glacier used to cover the road you're driving on!
Where to Stay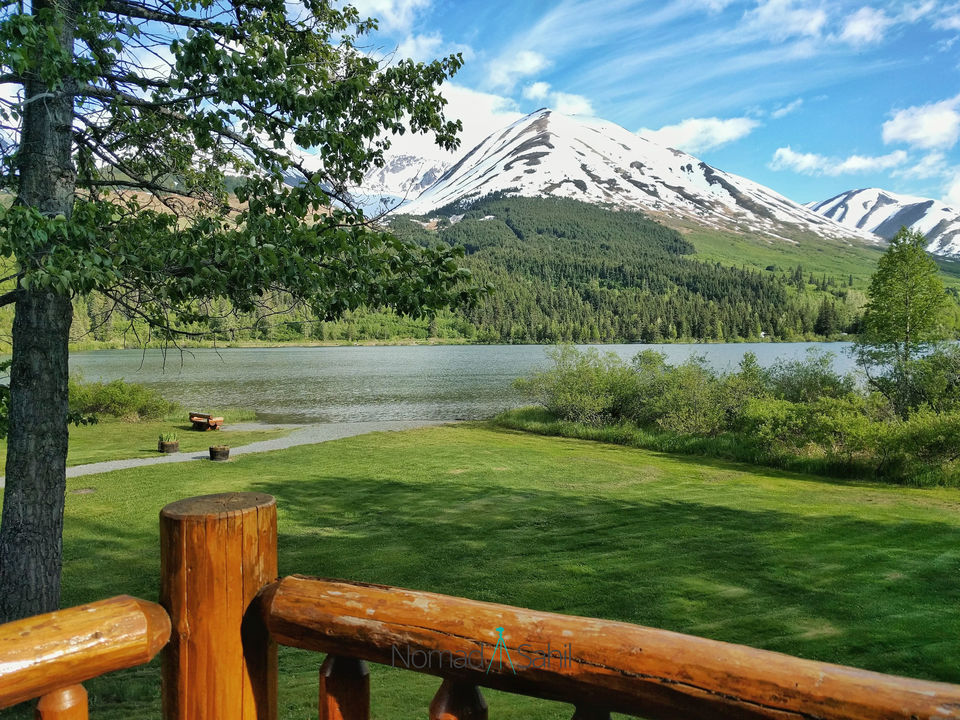 Alaska has quite a collection of wood cabins and resorts that can be expensive - so I would recommend staying at hostels, Airbnbs, and pit-stop hotels in small towns.
An amazing hostel property near Denali National Park is the Denali Mountain Morning Hostel – where you can book a dorm bed, or a private room by the stream in their backyard. The small town of Talkeetna has a bunch of new Airbnb options where you can stay while driving from Anchorage to Denali NP or back. In Seward and Anchorage the best option is to go for decent motel style hotels.
Moreover, if you're willing to dare the wild and don't mind sounds of grizzly bears at night, you can camp at the many campgrounds of Alaska after buying your own tent from the local Walmart, and reserving your campsite via the www.recreation.gov website.
Where to Eat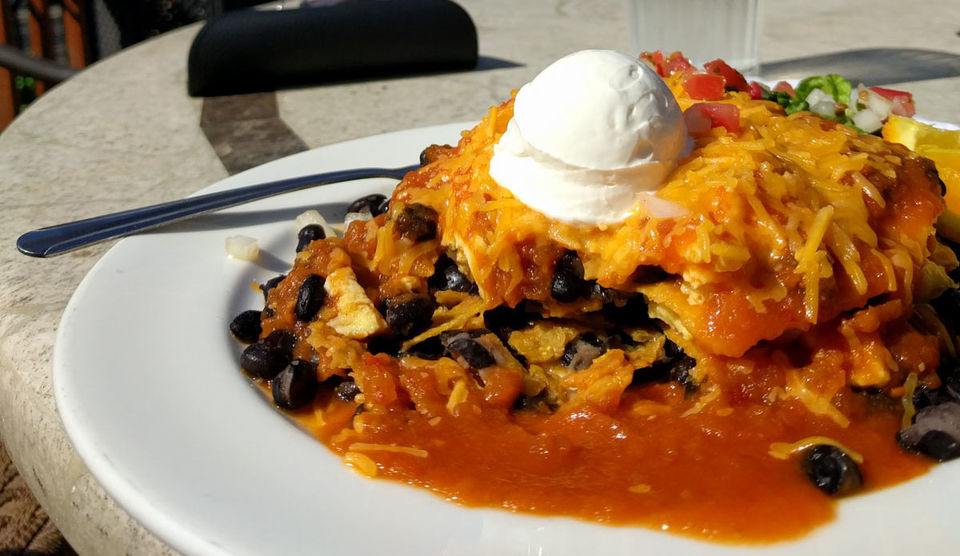 If you love pizza, or American casual food then you can pretty much get a quick bite in any small town on your trip. For Thai food, make a quick detour near Talkeetna at the Payo's Thai Kitchen – run by a friendly old couple that makes great fried rice. Also, try Mckinley Creekside Café opposite of Denali Hostel for great Mexican and American food.
Alaska lives up to its nickname and boasts a unique culture that you don't find anywhere in the USA. After staying in my bucket list for some time, Alaska had a great impact on me as a traveller – the fast paced receding of glaciers does say something about the human race. As I mentioned earlier, try visiting in early summer for the best pictures and find this beautiful state all to yourself!
As a part-time traveler, I have travelled across USA for last 7 years, and enjoyed road-tripping 5k-10k miles every year to the national parks in this beautiful country. Shoot questions, and follow my travels and on www.nomadsahil.com and Instagram @nomadsahil as I catch the rest of world in my lens.