Traveling in Covid - Yay or Nay
South Goa travel experience in the new normal (Cheap deals for 5-Stars in MMT).... 3N 4D
https://www.makemytrip.com/holidays-india/goa-travel-packages.html
For people who love to travel & explore -
What to expect during travel ???
Well guys, this is for all of you who are skeptical about traveling now during COVID-19 but your heart really wants to.
Here I'll be sharing my recent South Goa travel experience.
I will also be sharing the changes, challenges and pros of traveling so that it helps all of you to plan your trip better.
We (My husband and I) went on a 4 days trip to Goa.
Flying out was little uncomfortable as you will have to wear masks and head gear all the time, also the PPE kits if you get the middle seat.
Few Pics from Day 1, Day 2 & Day 3 ---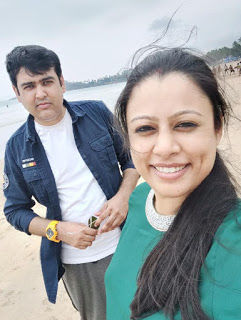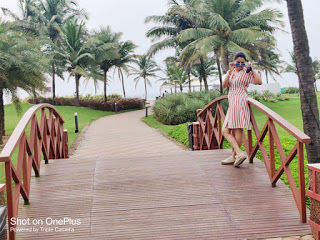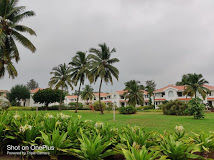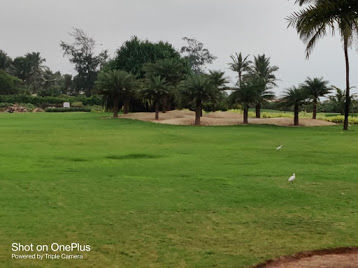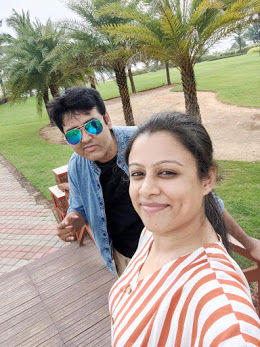 Private Beach -- Holiday Inn Resort -- Mobor Beach --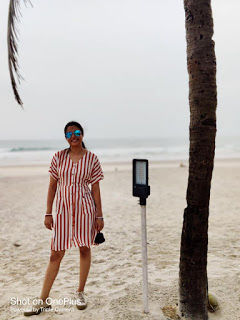 Check Out this Video of the beautiful Mobor Beach -
Day 3 - Holiday Inn Resort (Night views --- Instagrammable) ---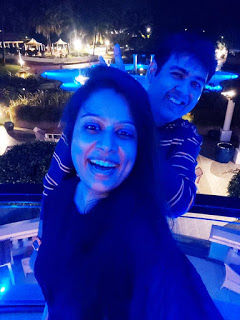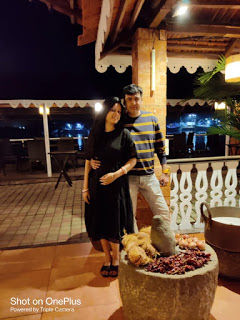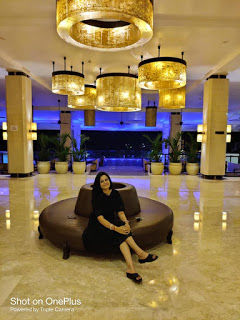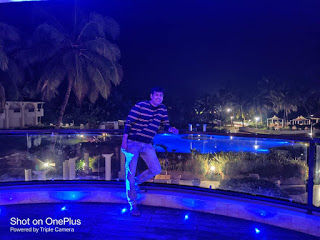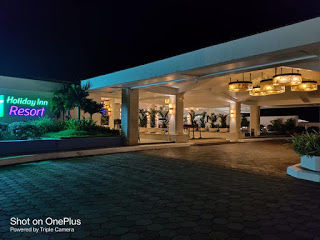 Day 3 - Fisherman's Wharf, Cavelossim (Night views) ---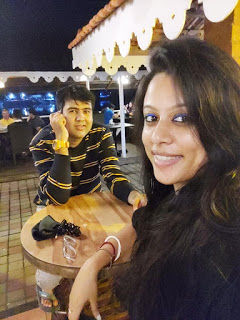 From Bangalore it's an hour flight to Goa so that's a location advantage I can say.
Since we had an early morning flight we reached airport at the previous night and spent time at the Kempegowda International Airport lounge to avoid crowd.
Better to opt for a VIP lounge access (Bangalore VIP Lounge Pics below) in case you have any Via / Master / Rupay card which is eligible for domestic lounge access. You may check in the bank's website for your card benefits in Google. Currently, all Lounges are closed and only 1 lounge is open for all with all safety precautions and sensitization: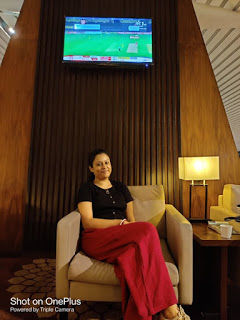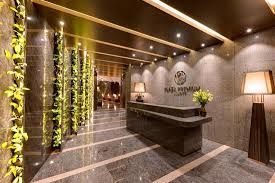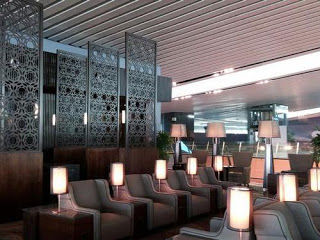 Formalities:
Things to carry to be contactless and for hassle free travelling:
1.Online Web-check in within 48 hours of travelling (You may carry soft-copy of the pdfs in your mobile, no need to carry the hard-copy or print-outs)
2.Also, an online health-declaration needs to be given during web check in for all passengers.
3.Generate online Bag Tags for the luggage to be carried for check-in
4.Install Arogya Setu App to show your status is green and not red for Airlines to allow you for
travel.
Formalities were done in a contact-less way right from the time you enter the Bangalore airport until you reach Goa airport.
Please make sure you carry a bottle of sanitizer, face masks on and you have the Arogya setu app.
After we reached Goa Airport - Free Transfers - No Ola / Uber Services in Goa !!!
Once we reached Goa airport we were picked up (Pick-up and drop from airport) was included in the package we opted from Make my Trip. (Special Indigo Package). Good part is the cabs are sanitized which is ensured by the company vendors and Make my trip which is a great relief.
Would suggest you to also go for Free transfers if you can get it, which ensures better safety and reasonable charges rather than opting for a cab from Airport who can charge you much high during Covid times, also Sanitization part can be an issue.
As Goa don't have Uber or Ola Services it gets difficult to ensure these things.
Services & Benefits of Booking in Holiday inn -
We had Holiday-inn resort booked.
** On the Beach - Holiday Inn Resort is located in Cavelossim, along Mobor Beach in South Goa.
** Surrounded by huge lawns and gardens, it offers a Spa, an outdoor pool and a fitness center.
** Free parking is provided for any vehicles you take on rental which is a good point.
** Air-conditioned rooms offer either garden or pool views, with select rooms featuring sea views.
What you get in your room - (See the video of Holiday Inn Room -- Garden facing)
Youtube Link -
** A flat-screen TV.
** Mini-bar, Electric Kettle and tea/coffee-making facilities are provided.
** Iron for Cloths
** Small Fridge to keep your stuff / drinks
** A Balcony facing Gym / Spa / Gardens / Swimming Pool
** Complimentary Comb, Quality Toiletries- Shower Gel, Shampoo / Conditioner / Lotions - belonging to Biotic (Paraben Free), brush & Paste and Shaving Kit
** We requested for a bucket and mug as well (This we requested separately)
Once we reached our resort, the check-in was again contact-less and took just 5 minutes. So it's a 5/5.
I was literally amazed.
Our luggage was sanitized before it could even be taken inside the hotel.
Also we were greeted with a glass of welcome drink ( Kokum Sharbat - Goa special) to keep ourselves relaxed and to boost immunity, while the check-in formalities were going on.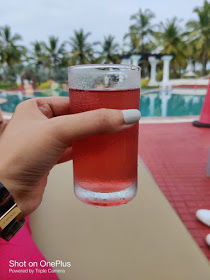 Our check-in time was 2 PM but again we got our room at 10:45 AM itself, fully clean and sanitized, so we got an early check in without any trouble or extra cost.
I would give it a 5 on 5 again in terms of the experience.
We spent two days in the resort exploring it as it spears on 52 acres.
Complimentary Breakfast Buffets in the package - Amazing !!! ( See pics)
The breakfast and dinner buffets were simply amazing. What not is there.
It offers both Ala-carte and buffet so depends on you.
Our breakfast buffet was included in the package we opted and on 2 nights we opted for dinner buffet as we were just too much in the rest mode.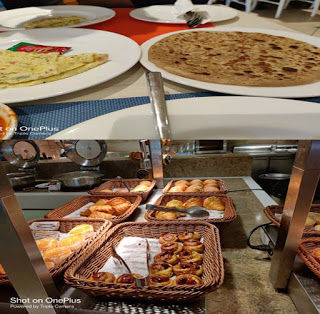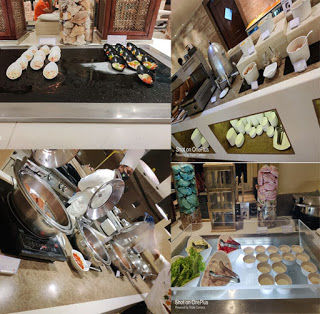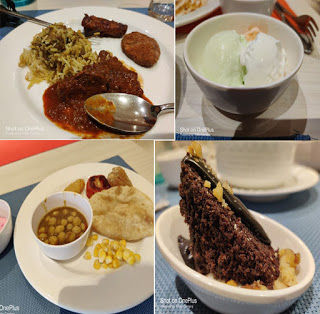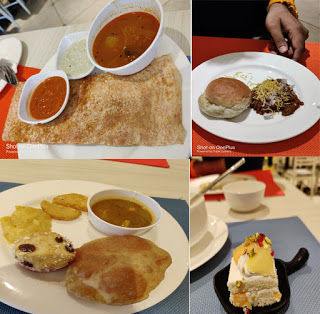 Quality food and drink are served in Holiday Inn Resort Goa and nowhere is this more evident than at the Zest Cafe and Kitchen, our go to place all these days.
They have 24 hr indoor and outdoor coffee shop offering an a-la-carte menu of the traditional Goan, Indian and Continental cuisine. Again a 5/5 on taste and variety.
The night view of the resort is simply dreamy (Check pictures). Now comes beach visit. We visited few beaches, Palolem, Colva, Benaulim but found Mobor the best on which our resort was located.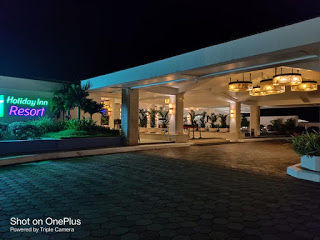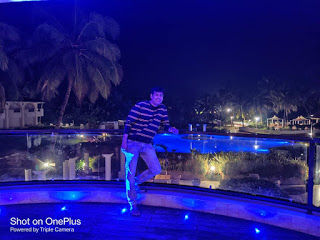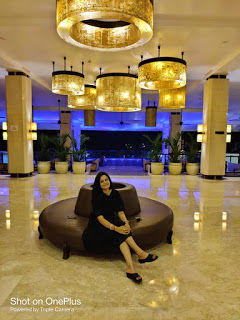 White sand and crystal clear water. Simply serene.
Now let's talk about the not so good part of the trip. If you are a person who is into water sports and activities then those are stopped due to COVID-19, might resume anytime.
In Goa, we haven't seen people (visitors) wearing masks much on the public places i.e. in the beach shacks, restaurants.
Beaches were not at all crowded but restaurants were so in case you need to travel to Goa please make sure that you are taking full precautions if stepping out of your resort majorly.
Though it's October yet we experienced heavy rainfall in the second half but if you guys are just like me who loves riding in the roads of Goa in rains then not a constraint at all.
Few food places that we discovered that serves amazing food are Mike's place, fisherman's wharf, Pedro's at Colva etc.
Food they specialize at are French fries, Fish chilly, Kingfish in Goan style, Prawn chilly, Pancakes, Sausages n hot chocolate. There are vegetarian options as well everywhere starting from soups to starters to nuggets and also North Indian dishes. We are fish lovers so we keep trying different fish recipes in Goa but this time we mostly had our food in the resort itself.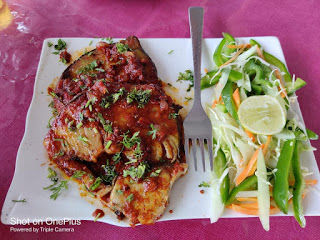 Shubham and I just wanted to chill and we are not much into water sports and night outs so for us this trip was really therapeutic. We reached back to Bangalore safely and again it was about an hour flight. I would highly recommend all of you to make a visit to Goa esp. South Goa if you are planning to and you will be eternally grateful.
Let us know in case you have any queries on how to travel or what to do or not to do.
Thanks,
Manisha & Shubham