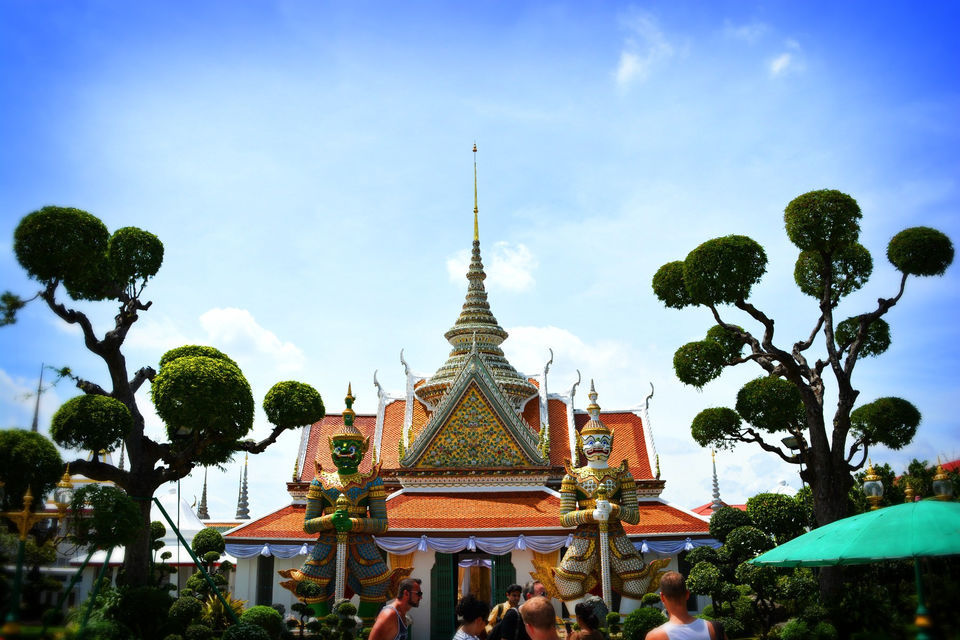 We boarded Thai Smile flight from Jaipur at 2am and reached Bangkok by 7:30 am local time. From Bangkok airport we took BTS to Phaya thai , then took a cab to our hotel "Casa Nithira" .We have requested a early check in and hotel front desk is kind enough to allot the hotel room before time.
Day 1 in Bangkok:
Let me narrate how we have spent our first day. After a quick shower and we got dressed up and took a Taxi to Siam Paragon. It took us quite some time to reach as there was heavy traffic on road.
Siam Paragon
Located next to BTS Siam, Siam Paragon is one of Bangkok's most popular malls. It's a huge mall consists of retail stores, luxury cineplex,a Water World and an excellent food court.
We had lunch at Siam Paragon Food Court and move to Sea life Bangkok located inside the mall.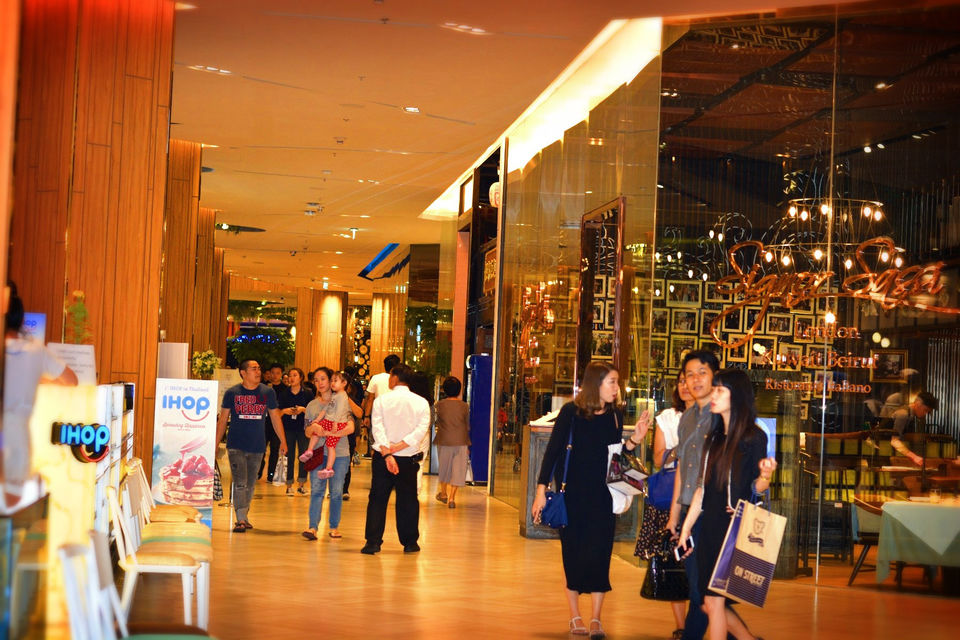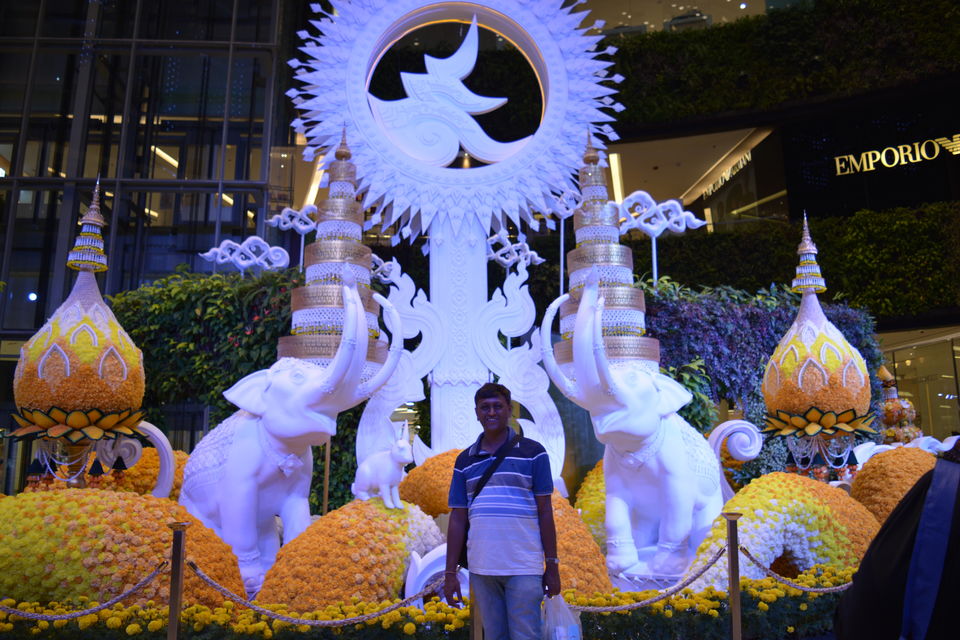 Sea life Bangkok
· Entry Fee 645-900 Baht.
· Check-in before 12 noon and book online 24 hrs beforehand to have 10% discount.
· Duration: 2-3 Hrs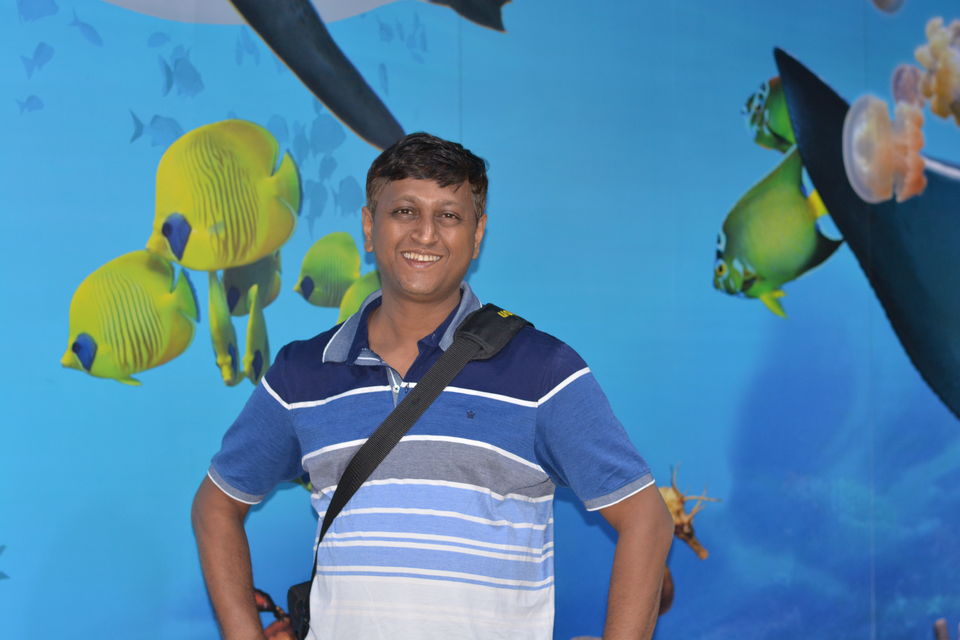 Evening:
After a stroll to the streets of Bangkok we took a cab to Asiatique Shopping village located by the river. We had dinner in the Indian restaurant there, then enjoy their fabulous productions of the ladyboy show. We bought some souvenir and bath accessories in the market. You can have little bargain to save some Baht.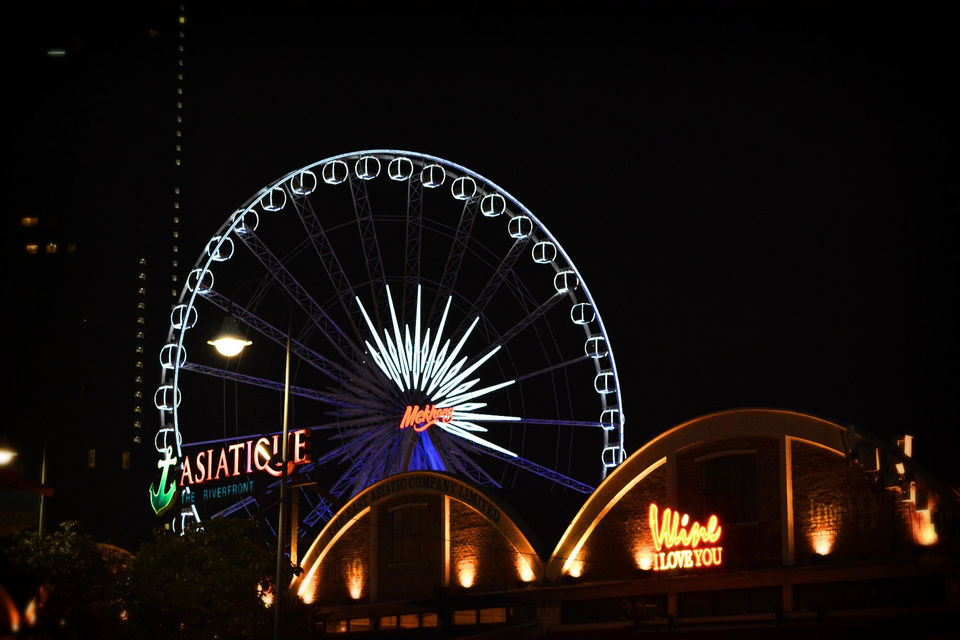 Alternatively you can also see following malls- Siam Square, MBK Centre, Central World, Central Embassy or unusual market- Talad Rot Fai.
Day 2 in Bangkok:
Places to see - The Grand Palace, Temple of the Emerald Buddha (Wat Phra Kaeo), Wat Pho and Wat Arun as they are located close to each other.
· Opening Hours: 8.30 am to 3.30 pm
· Dress Code: no short pants or short skirts, not sleeveless t-shirts.
· Stoles are available for rent at the entrance but better dress appropriately to avoid the queue.
Morning:
Grand Palace -Bangkok visit is incomplete without a trip to the dazzling spectacular Grand Palace, undoubtedly the city's most famous landmark.
Wat Phra Keaw (Temple of the Emerald Buddha)- The temple of Emerald Buddha is beautifully decorated and has a great sense of peace about it. Combined Price : 500 Baht.
Wat Pho – It is well known for the statue of the Golden Leaning Buddha, one of Bangkok's most iconic sights. It will take an hour to 2 hour at Wat Pho. Price : 100 Baht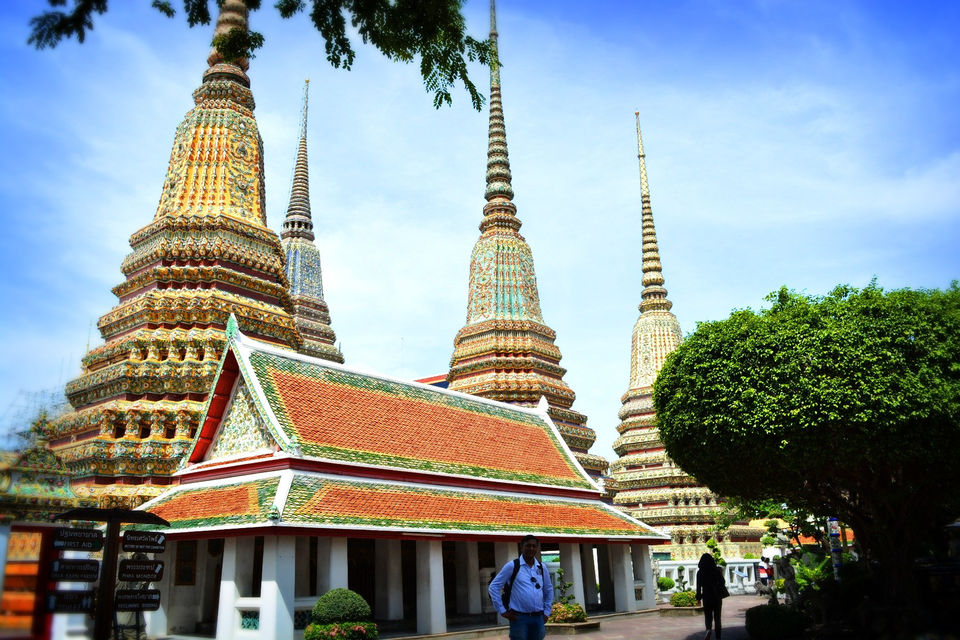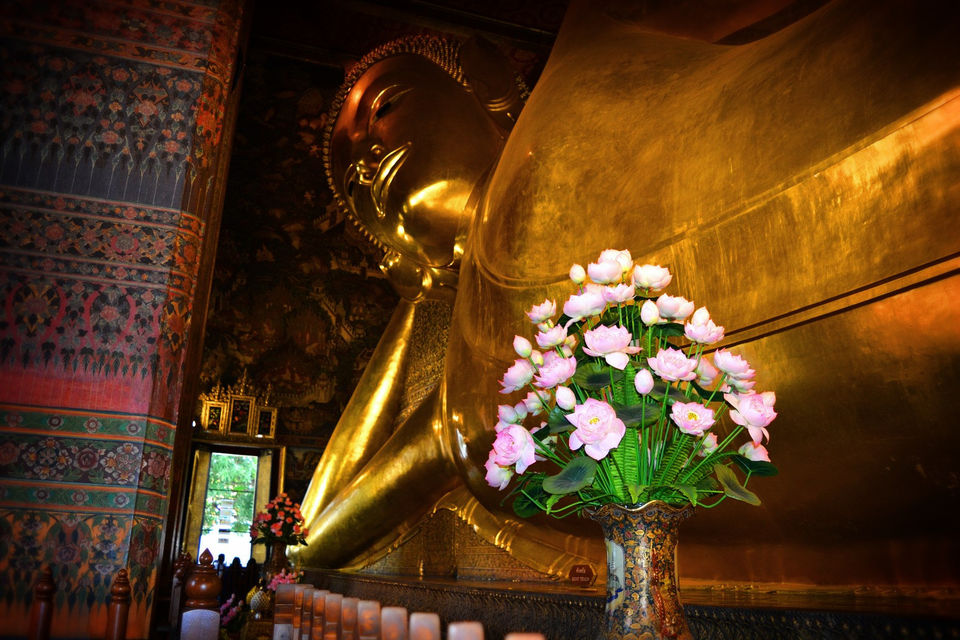 Afternoon:
Wat Arun – Follow the road at the backside of Wat Pho to the pier and take a short ferry ride for a 4 Bahts across the river to the Wat Arun. It is majestic during sunset . Price : 50 Baht.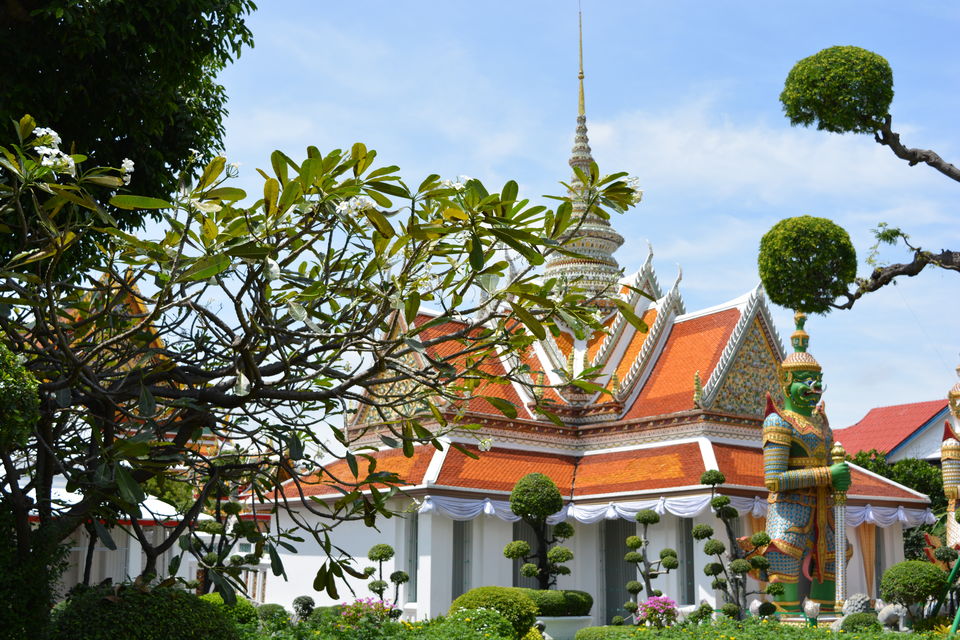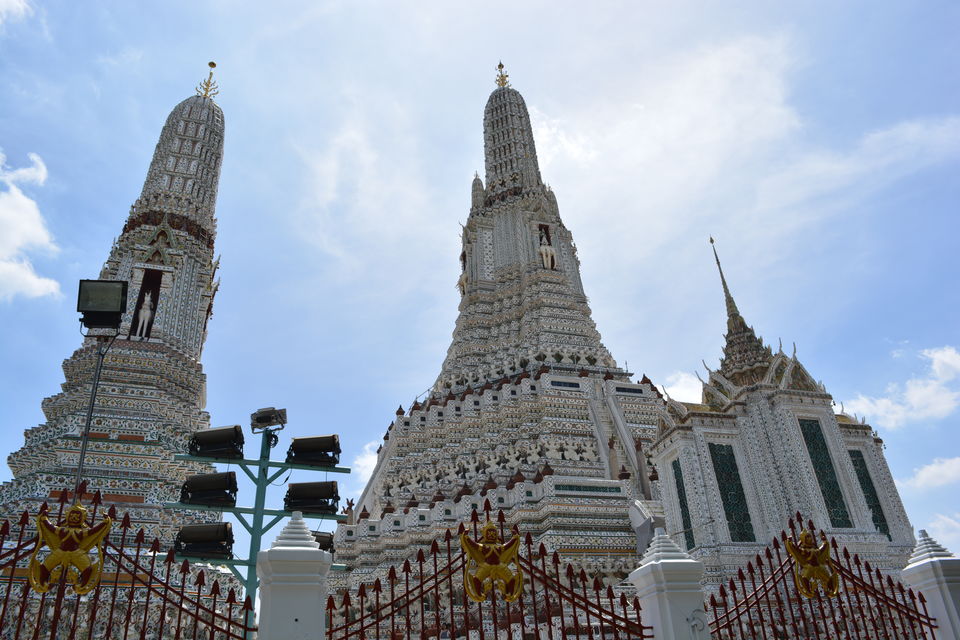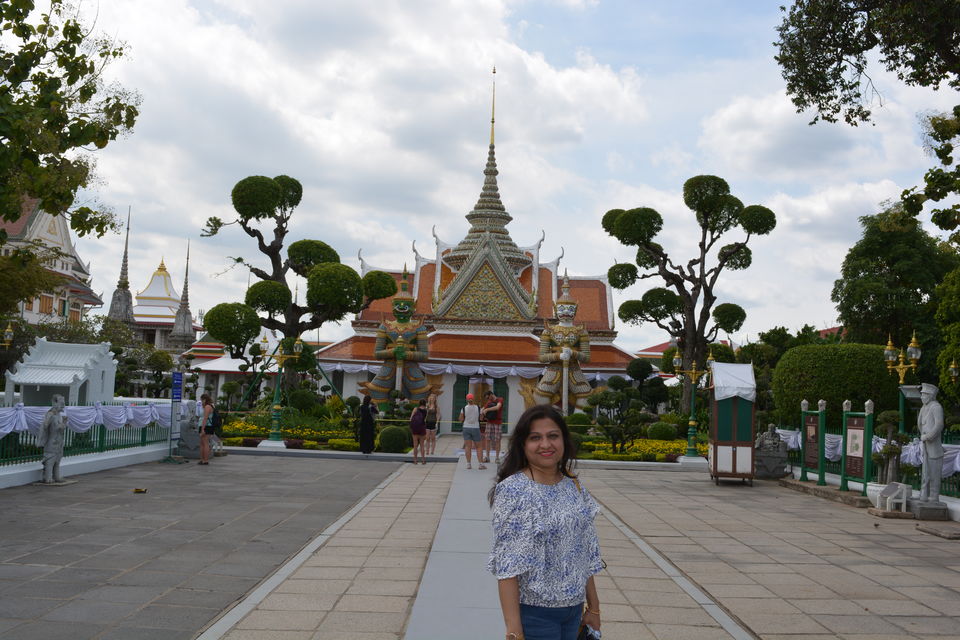 Evening:
You can go to Lebua Tower for excellent views of the skyline.
·Alternatively you can go to Terminal 21 shopping mall. After shopping go to just opposite side of the road to enjoy Soi Cowboy.
Day 3 in Bangkok:
Morning:
Pratunam Market – If you want to buy cheapest goods in Bangkok then go early as the cheapest goods are typically available between 5am to 8am and most stores are closed by noon.Note – mostly ladies clothing.
Alternatively you can visit Floating Market.
We came back to Hotel and checked out by 10 am for Krabi. Our Flight was at 12:35pm.
******************************************
Few Tips:
For money exchange you should go to counters at the BTS station rather than Airport.
You may think of buying a SIM with data from AIRPORT counter
It is advisable to take train(BTS) or ferry. Bangkok is famous for traffic and you may be stuck in traffic for 3-4 hours.
Don't forget to hydrate yourself and have umbrella/ hat with you.