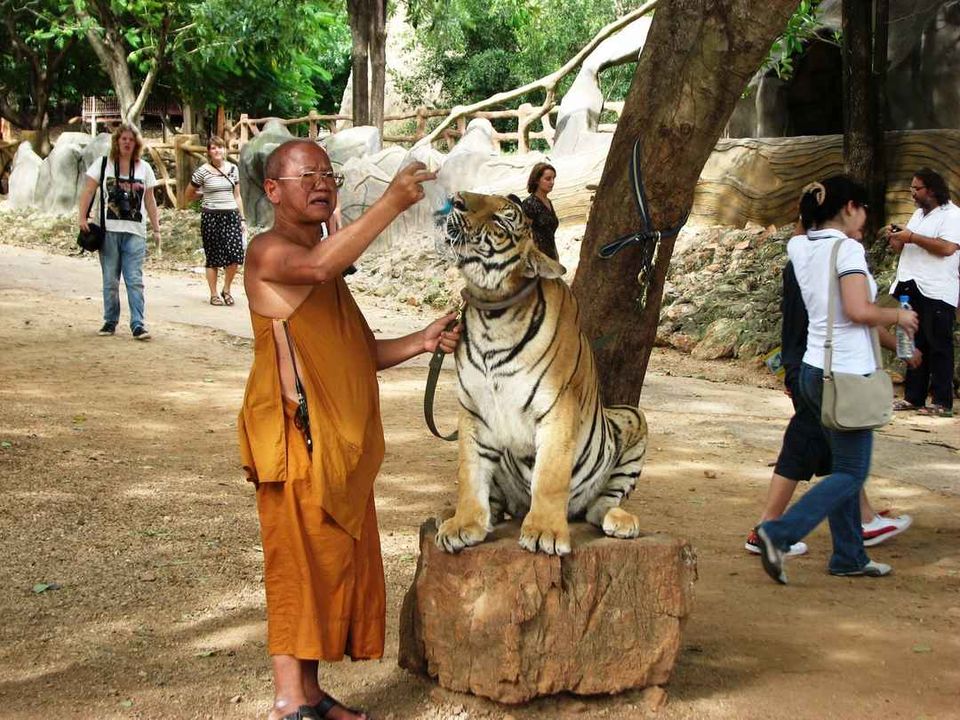 Have you ever imagined cuddling, stroking or feeding milk to a tiger !!??? Yes, you can do all these, if you manage to visit Tiger temple situated some 163 kms from Bangkok . Its like a fairy tale wonder world kind of an experience which you would never forget.
How to Visit? How to book Tickets?Where to stay?
The only feasible option is by car. You can book tickets with
https://thailandtourscenter.com/. This tour operator provides pick n drop services from your hotel in Bangkok .
Advisable to stay @ Bangkok. Book hotels @ booking.com/agoda.com .
Travel time is around 2 Hr 45 min from Bangkok . However if you wish to add Floating Market to your itinerary then it will take take appxmly 2 hrs more.
Tips: (a)Advisable to add Floating Market to your itinerary (b)Behave freely with the big cats just like you behave with your pets. They have not tasted blood (fed on boiled chicken/meat) so nothing to fear (c)Enroute ,just 30 mins before the temple, you cross "The Bridge Over River Kwai" .Do include this in your itinerary.(d)It will be a long day, hotel pick up from Bangkok will happen within 8 am. So conserve energy for this once in a life time trip (e)Advisable not to wear red color clothes no loud noises or sudden movements or running in Temple (f)For Ladies-No skirts in the Temple or revealing halter tops. Trousers shorts below the knees and shirts okay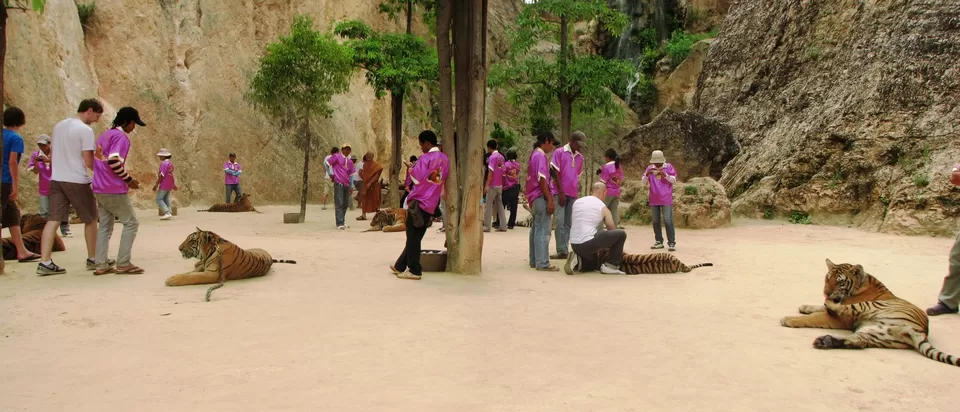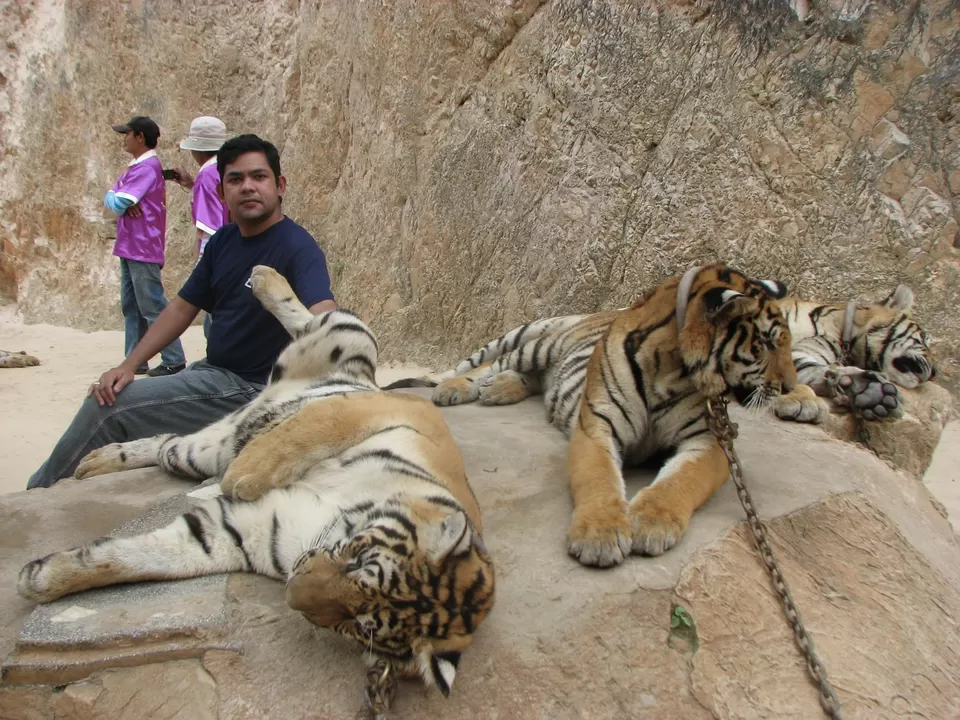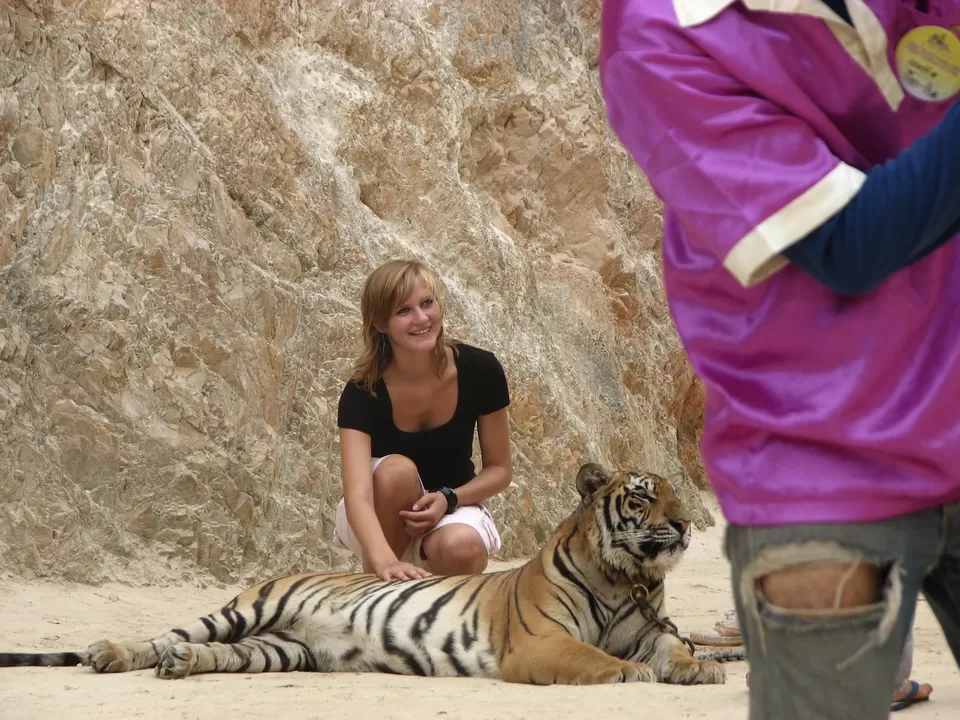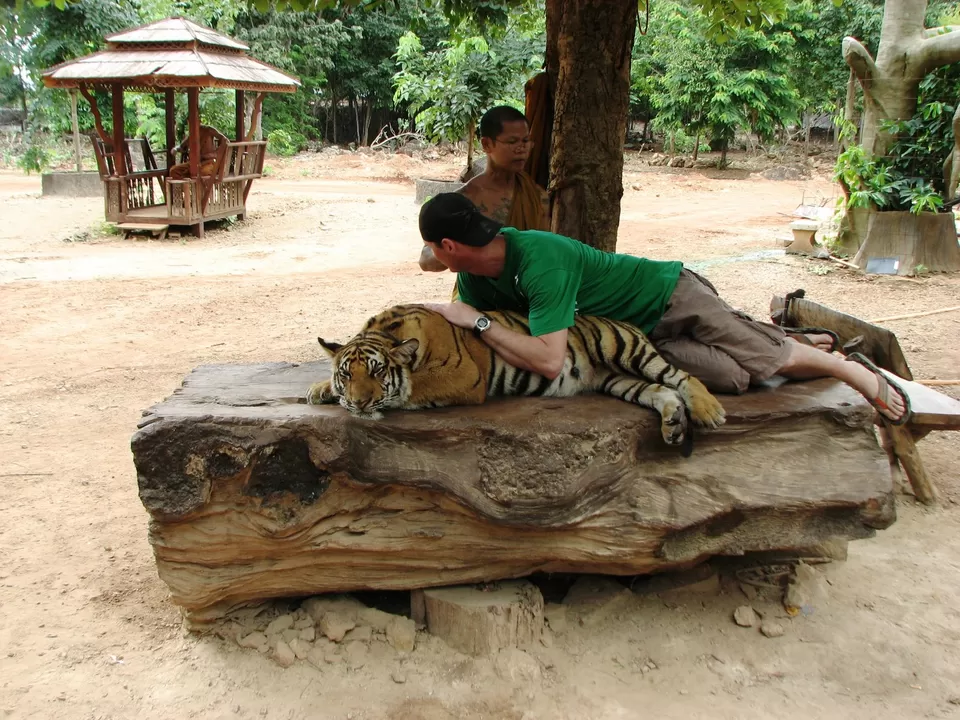 Gained worldwide popularity with James Bond Flick Man with the Golden Gun ; Roger Moore can be seen chasing his adversary in a boat. This is a slight detour on your way to Tiger Temple but worth visiting.