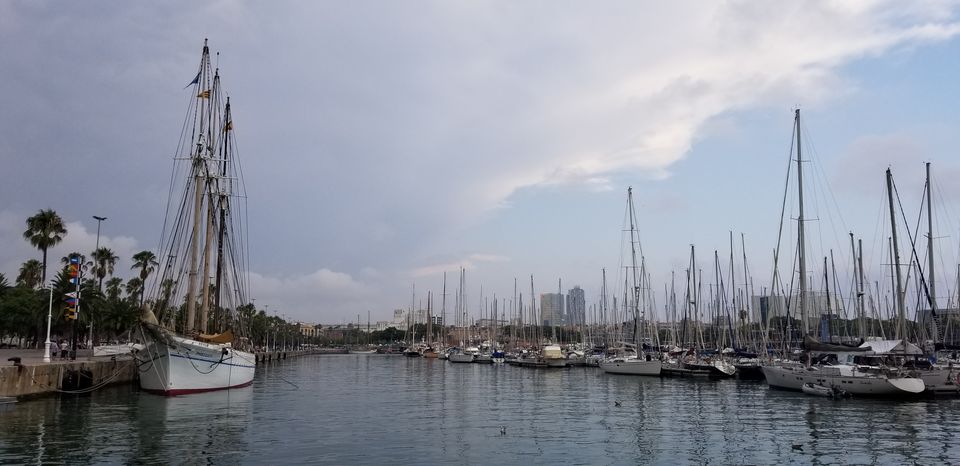 If you visit Spain and don't travel to Barcelona then you will have missed out on a big Spanish experience!
I love Barcelona for the mix of old and new architecture, the same reason I love Chicago too :)
My family traveled to Spain for 9 days during the Labor day weekend this year. During that visit we were in Barcelona for two and a half days. You can read all about our Spain trip planning here.

July and August are the hottest months in a mediterranean country like Spain. So if you are traveling to Barcelona, travel after August. We traveled literally on the last day of August and enjoyed pleasant temps of 80 degree F in Barcelona. However we weren't that lucky as we traveled south towards the Andalusian region where temps were 100 degrees F and above! eeks!
Day 1 in Barcelona
We landed at the Barcelona airport and caught a cab (right outside the airport terminal) to our charming, boutique hotel. I would recommend this hotel for families and individuals alike. We chose this as it was centrally located and the staff members were friendly and caring. More info here.