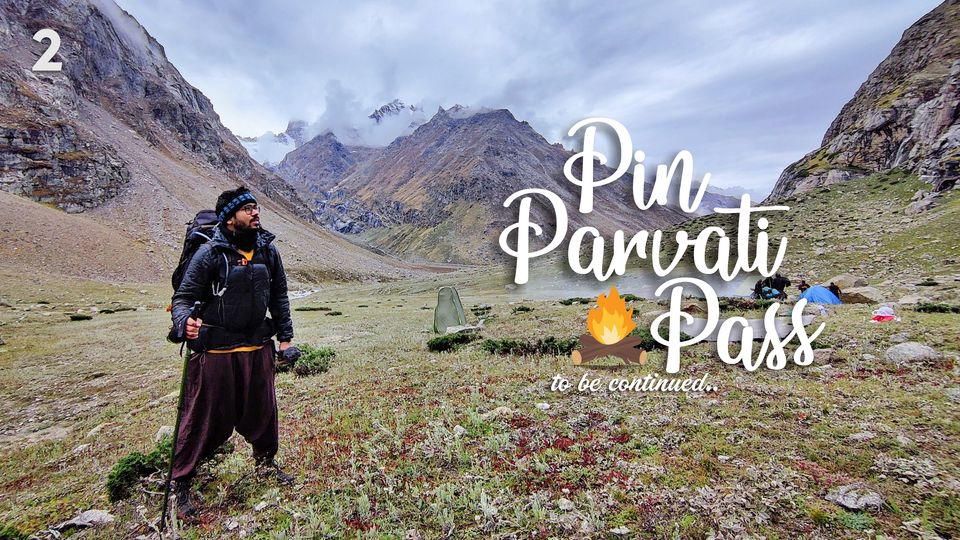 This day was indeed the risky one. We woke up at the beautiful morning of Tunda Bhuj Campsite, waited for the sun to shine, pulled up our socks, packed-up the things and left for our next campsite of today i.e., Pandav Pul.
The trek goes smoothly for the first 1 hour with the easy forest trails, and opens up in the Patra Ghat which is one of the riskiest to cross. Steep rock patches, with the Parvati River flowing by the side, made this place not for the weak hearted people.
As the trek continues to the top of the hill, you cross the various small waterfalls (which merges in river Parvati), the meadow section and the enter into the wide open valley to reach Thakur Kuan. After having our lunch there, we continued our trek on this mind blowing valley (drone shots will take your heart) and camped at the Pandav Pul campsite.
We attempted this trek in the mid-September and were not able to complete this due to the bad weather from the Day 3, but you'll find all the relevant information for this trek from this video series in the Cinematic style.
Enjoy this virtual trip along and feel the vibes 😉🏔️
Travel Dates: Sep' 21