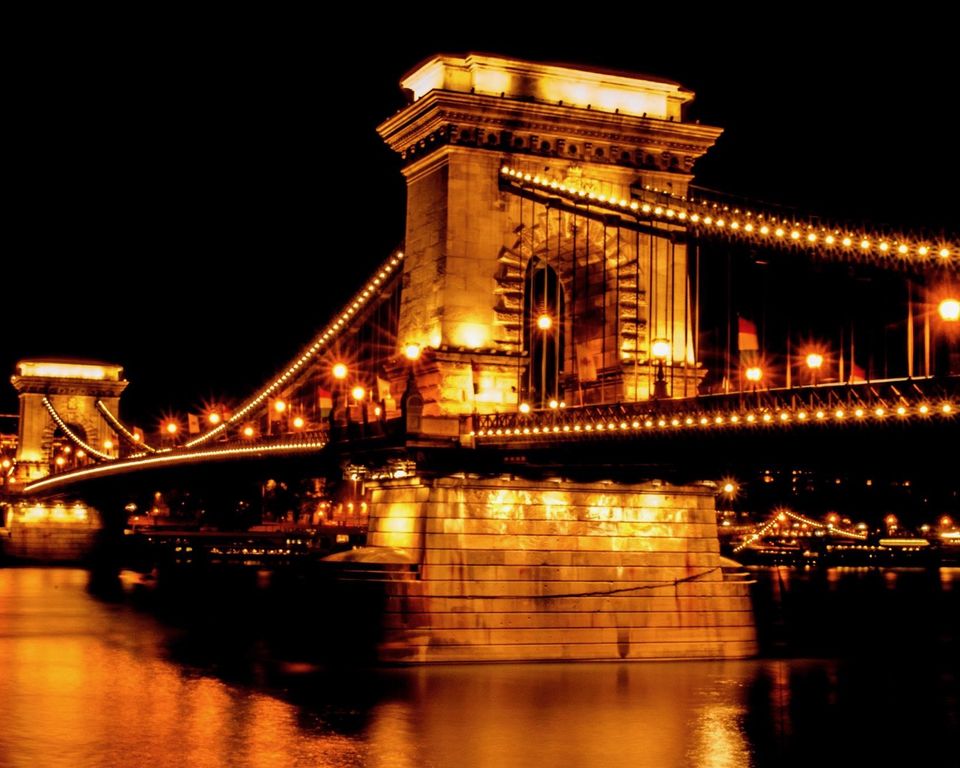 Wondering what places to see in Budapest, the Hungarian capital? There is plenty to do here – take a romantic stroll along the river promenade, go for a pub crawl, admire the beautiful art nouveau architecture, or junked Communist busts and statues at Memento Park, pamper yourself by 'taking the waters' at thermal baths, gorge on the meat Goulash and sample the Hungarian wines – the white dessert wine, Tokaji and the red wine, Egri Bikavér. The list is endless so we've made things easier. We have hand-picked the best things to do across Buda and Pest, the two sides of the city bisected by the blue Danube.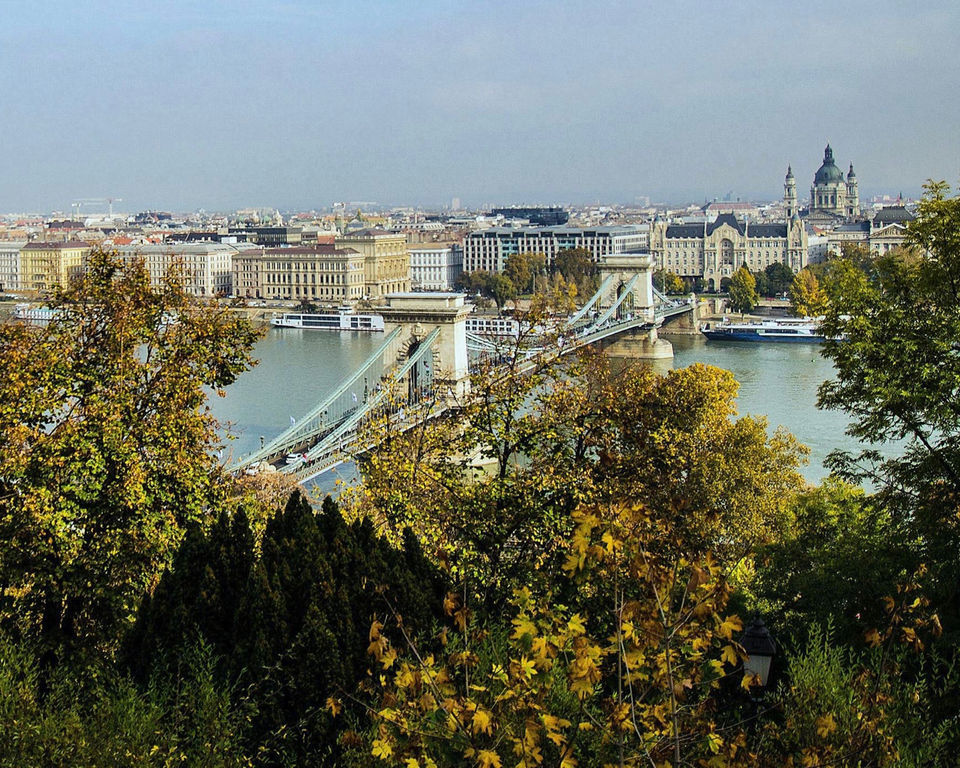 Day 1 evening: Budapest pub crawl
A pub crawl is a great way to kick-start the Budapest experience! Party at the ruin bars set up in old abandoned Jewish tenements, warehouses and department stores in District VII. My favourite is Fogas Ház or 'House of Teeth', a renovated denture repair shop! The prices here are budget friendly, and the assortment of mismatched tables and chairs, string lights add to the atmosphere!
Top Tip for Pub Crawling: There are many local guide led tours on offer, including AllNightCrash.
Day 2 morning: A tryst with the Iron Curtain
Your first night at Budapest would have left you in high spirits! Not to worry, our itinerary grants you the luxury of waking up a tad late. Be at Deak Square (in Pest side) by 11 a.m to board the direct bus to the Memento Park. It's time to rewind to the communist Soviet era. Russian troops occupied Hungary from the end of WW2 till 1991. After their departure, all Soviet busts and statues were removed from the streets of Budapest. The government decided to create the Memento Park as a legacy of the Cold War period. Of the 42 discarded statues in the park, try locate Lenin, Marx and Engels and a six meter tall statue of an evil eyed Soviet soldier. Interesting spot for some Instagram-worthy selfies!
A guided tour of the Park is available daily at 11: 45 a.m. and several times a day from May to October. Plan to return from the Park at 1 p.m.; the direct bus takes about thirty minutes to reach Deak Square. For a hearty Hungarian lunch, I recommend the VakVarjú restaurant located about 300 metres away from Deak Square.
Top Tip for Memento Park: For discounted prices, make an online ticket booking at least a day in advance.
Day 2 afternoon: Prague shopping at Central Hall
Shopping at Central Hall Market After lunch, walk for about two kilometres to the Central Hall Market in Pest side. It is Budapest's biggest and oldest indoor market. Inside the restored building is a sprawling ground floor lined with stalls selling fruits and vegetables, red paprika and other spices, salamis and sausages, wines et al. If interested in pickled items, have a dekko at the basement. Want to pick up souvenirs? Visit the first floor for embroidered cloths, dolls, painted eggs, hunting knives and other handicrafts.
The market opens at 6 a.m. and closes at 5 p.m. on Mondays, 6 p.m. from Tuesday to Friday and at 3 p.m. on Saturdays. It remains closed on Sundays.
Day 2 evening: At the 100 year old Gellert Baths
Now, make your way to the pretty Liberty Bridge. This green painted iron is the shortest in Budapest, and in about two minutes, you can cross over the Danube to the Buda side. It's time to soak in one of Budapest's historic thermal baths (the city sits on about 125 thermal springs). The bathhouses are integral to the Hungarian culture. The Gellert Baths date back to 1918, and offer 12 pools of mineral rich waters (including three outdoor pools and eight thermal baths). An entry ticket must be purchased with either of the two options – lockers (ideal for small storage) or cabins (small rooms for safe storage as well as for changing privately).
Do remember to carry your swimsuits as the pools have mixed sections. You can also pay a little more and opt for the private thermal bathing section. The baths are open till 8 p.m.
Day 2 night: On the bridges of Danube
After an invigorating bath, you are now ready for a leisurely jaunt! Take the Szent Gellért rkp street and walk for over two kilometres to the iconic Széchenyi Chain Bridge. As twilight sets in, admire the twinkling bridges and night views of Pest. Széchenyi is a stone and chain suspension bridge that first connected the twin sides of Buda and Pest. Built in 1849, it was regarded as an engineering marvel of the modern world.
Day 3 morning: At Castle Hill, rewind to the medieval past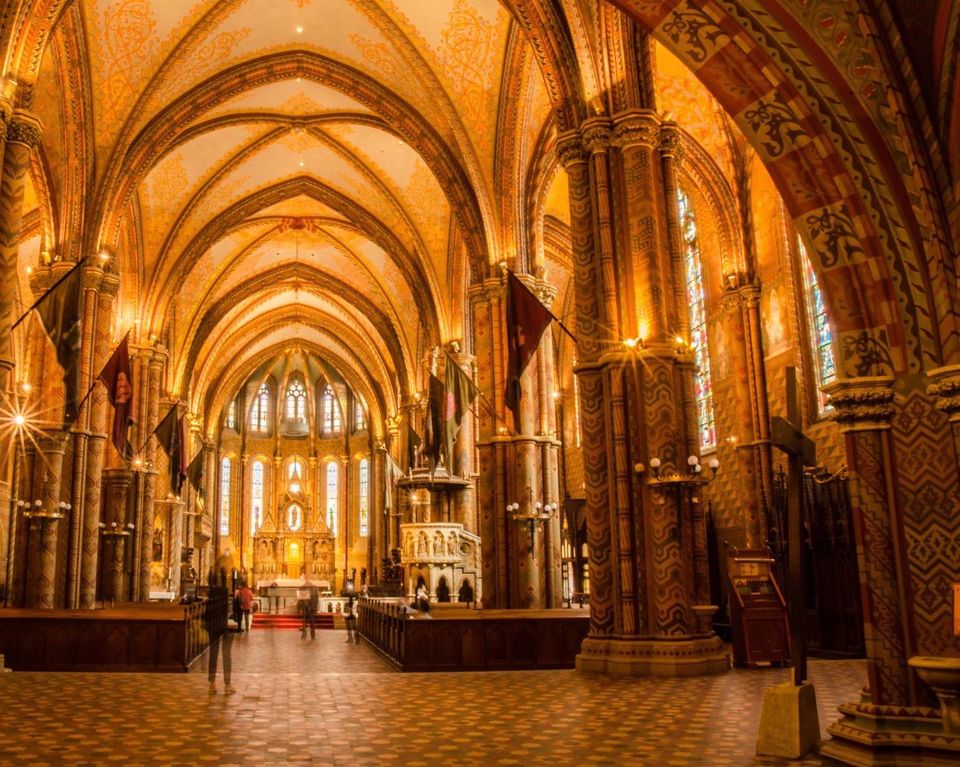 Rise early and shine! Make your way to the Castle Hill in Buda, a UNESCO World Heritage Site. Budget three to four hours for a walk across the district. If coming from Pest side, cross the Széchenyi Chain Bridge and hop onto the Siklo, the 150-year-old funicular railway carriage that ascends sharply up the Buda plateau. The three-minute long journey from Clark Ádám tér to Szent György tér near the Buda Castle re-wards you with panoramic views of the Danube and Pest.
Walking along Szinház utca, cross Sándor Palace and National Dance Theatre. Upon reaching Dísz tér, take Tárnok utca to the Holy Trinity Church Square. Continue walking past leafy promenades and baroque style houses, and you will spot the 700 year old Mátyás Church with its strikingly coloured roof tiles. Step inside and spend a few minutes taking in the beauty of amber lit arches, frescoes and medieval pews.
Its time to rest your weary feet. Head to Fishermen's Bastion, a neo-gothic and neo-Romanesque style terrace ideal for a few quiet moments and excellent views of the cityscapes. The lower part has free access. Halászbástya or Fisherman's Bastion Restaurant is a great choice if you are in a mood to splurge on a nice meal! Another great option is 21 Hungarian Kitchen which serves classic Hungarian dishes with a modern twist.
And 48 hours in Budapest are up in a jiffy!