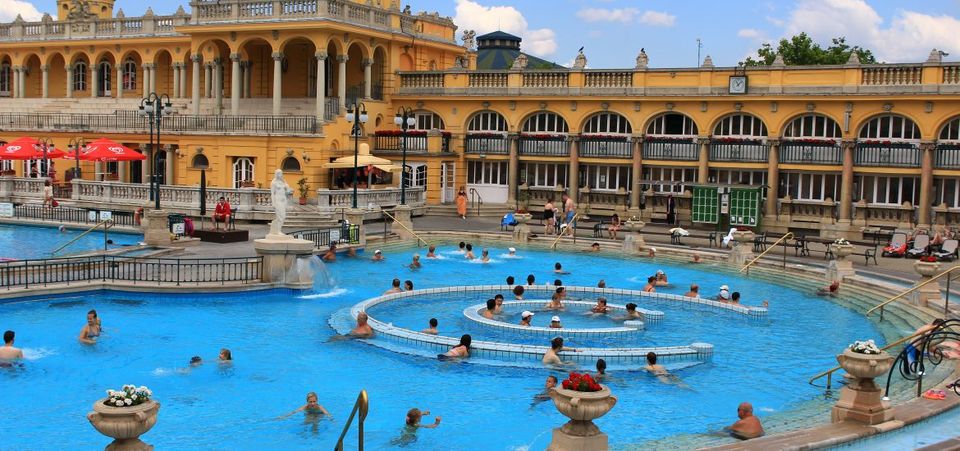 "But if you go from Moscow to Budapest you think you are in Paris." - Gyorgy Ligeti
Budapest is a capital where you can freely indulge in Michelin-star restaurants, simply because you can. Think 3-course meals for 15€. This Hungarian capital is characteristically intersected by the Danube river, forming the two sides - Buda and Pest. It is linked by magnificent bridges that dazzles come nightfall, so don't leave your shutters off when night comes, for it's when the city comes alive in all shapes and colours.
If you're looking for an itinerary in Budapest, you're in the right place! I've classified the places you cannot miss when you make a trip to Budapest based on its proximity from each other. For a fuss-free way to plot your route, use Google Maps. I share step-by-step instructions on how to do that here. Much of Budapest is accessible by foot. I don't remember taking public transport much at all.
Recommended number of days in Budapest: 4 days
What to Do, See and Eat on Pest
1. Hungarian Parliament Building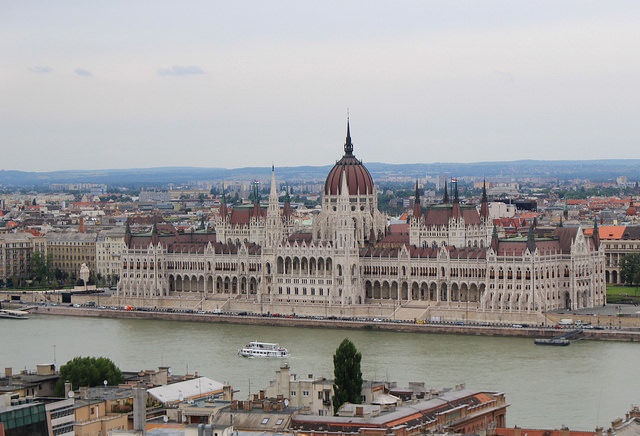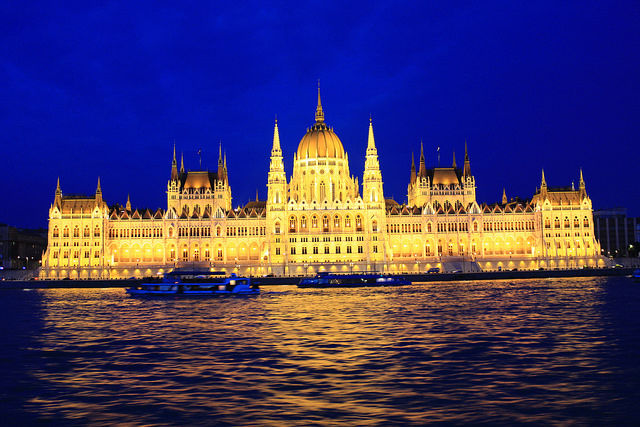 Some of the most iconic architectures around Budapest. This neo-Gothic architecture is just over 100 years old. It looks perfect whether you capture it by day or by night!
2. Shoes on the Danube Promenade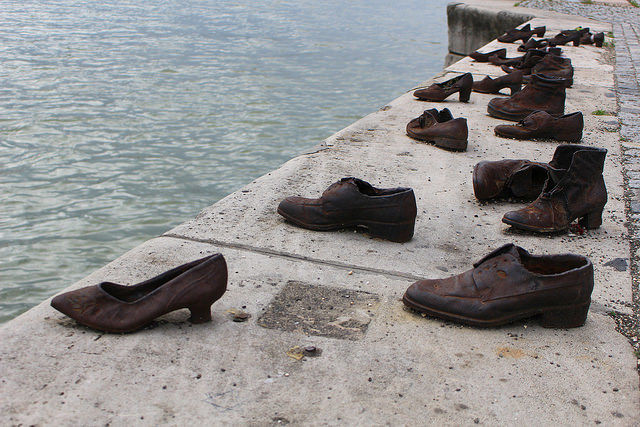 It's the most famous memorial in Budapest. The idea was conceptualized by film director Can Togay, who wanted to honor the Jews who were killed by fascist Arrow Cross militiamen in Budapest during World War II. The Jews then were ordered to remove their shoes, and were shot dead by the river so that their bodies would fall into the river and be carried away. Together with sculptor Gyula Pauer, they created replicas of 60 pairs shoes on the east bank of the Danube River, representing the shoes that were left behind on the bank back in the 1940s - by men, women and children.
3. St Stephen's Basilica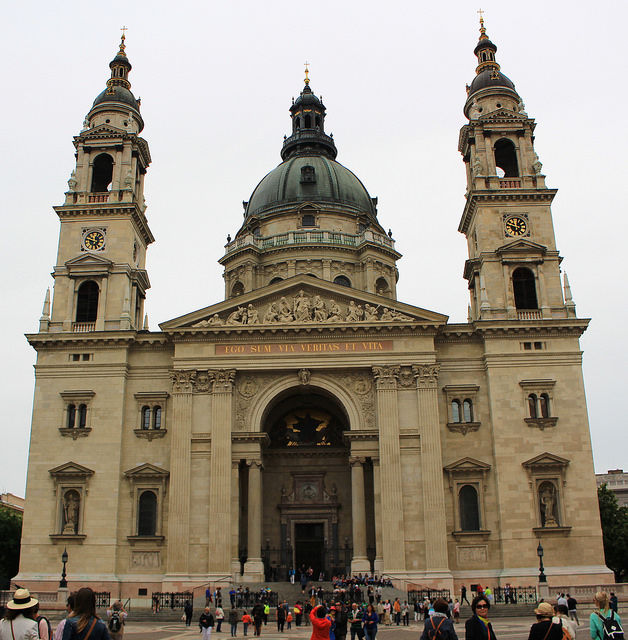 A Roman Catholic basilica in Budapest, Hungary. It is named in honour of Stephen, the first King of Hungary and is untenably the largest church in Budapest.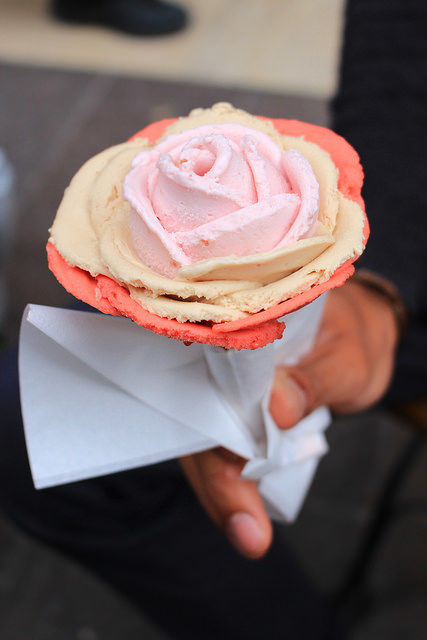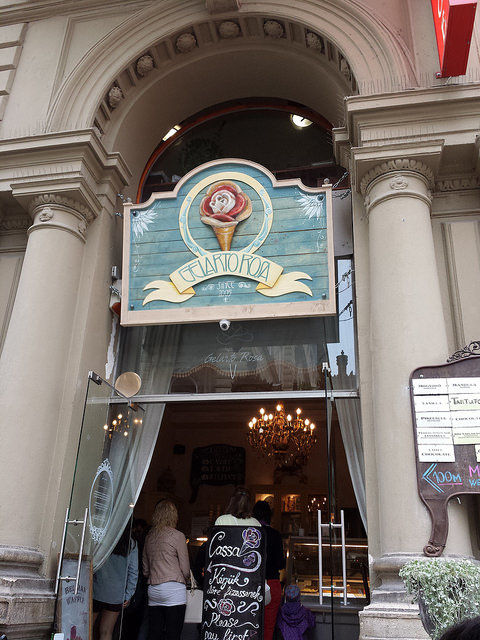 Any fun-loving, sugar-seeking individual would know of this ice cream shop selling ice cream by the flower! They come in a wide assortment of flavours and colours, so have fun playing with the colours and tastes!
The grandiosity from the exterior is nothing compared to what's inside. Mini concerts are held there periodically, so be sure to check their calendar. For the history and music buffs, this cannot be missed.
Formerly named New York Palace, this imposing 19th-century building just screams luxury. Never mind if you cannot afford to live here. Their New York Café is excuse enough to be in this building and dine under chandeliers!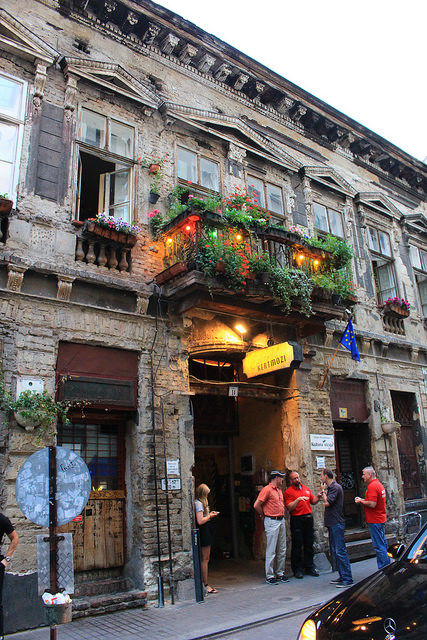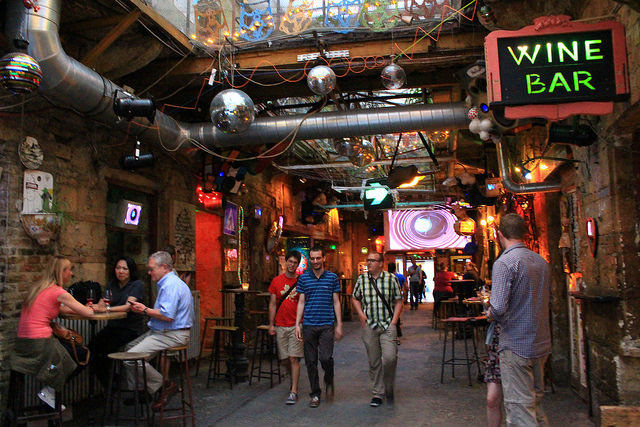 Szimpla Kert translates to Simple Garden. But boy oh boy, this pub is nowhere near simple. The beautiful mess of this pub is a tangle of old and new. Simply put, it is a place for release through art (and of course, alcohol). The two-storey pub has something to offer at every corner. Funky is one word to describe them. If everything else in your itinerary fails, this pub is a MUST GO!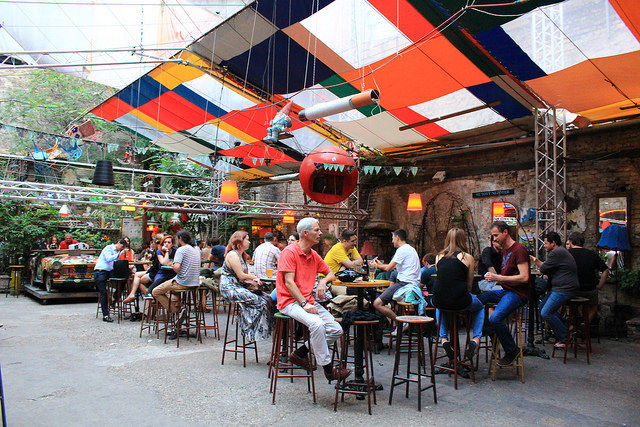 8. Eat: Langos, a typical Hungarian snack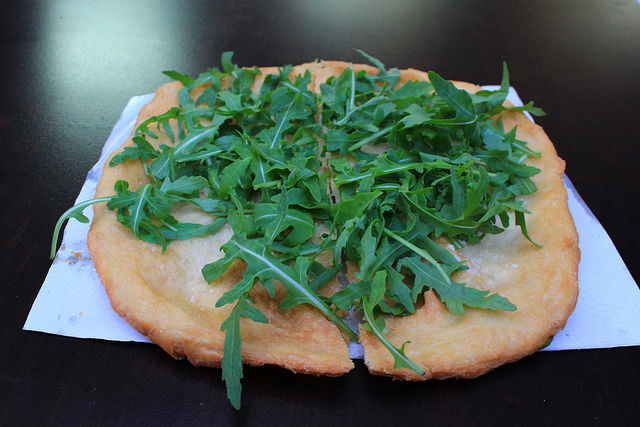 Langos is Hungary's favoured snack to indulge. It is a deep-fried dough that comes with your topping of choice. Langos done right should taste crisp on the outside, and soft on the inside. Standard toppings include garlic butter, sour cream, or shredded cheese.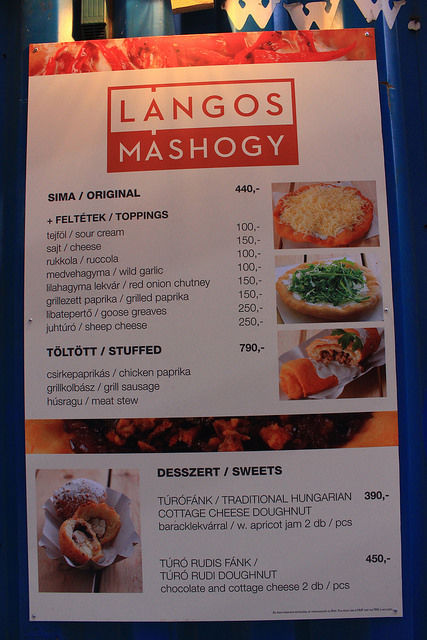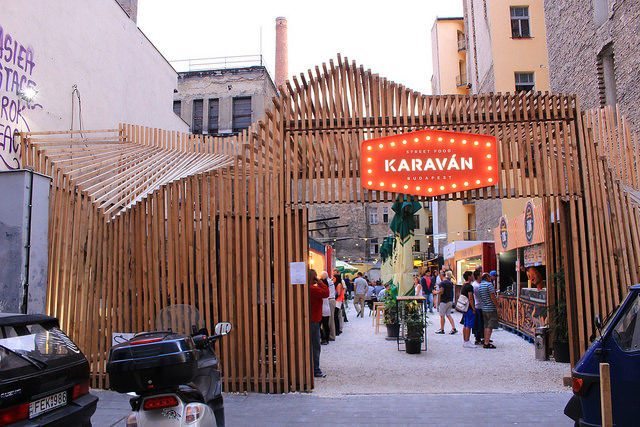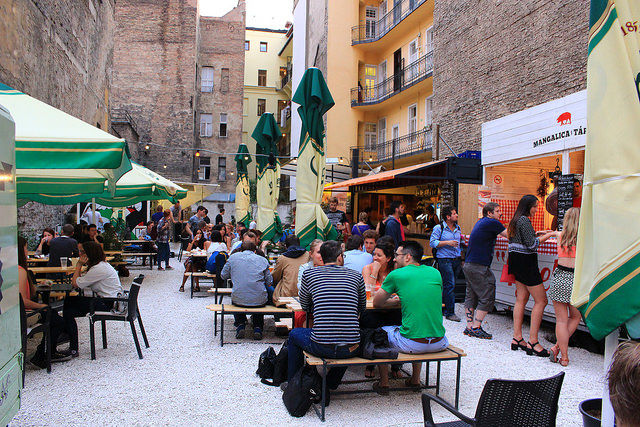 I found this outdoor container food place just by Szimpla Kert frequented by many locals, so I thought I shouldn't miss out on this convivial atmosphere.
For a low-down of some of the best Langos in Budapest, check out We Love Budapest's article here.
9. Vörösmarty tér
A public square in the middle of the Budapest, spend an afternoon wandering through the shopping streets, the souvenir shops, and the classic cafes. Come Christmas, this is also the square where Christmas markets are set up.
10. Shop: Váci utca street
Pest's famous shopping street dotted with restaurants and souvenir shops. The street starts out from Vörösmarty tér and stretches through to the Great Market Hall at Fővám Square.
11. Eat: Gerbeaud Café
One of the most famous cafes in Budapest, this traditional establishment has its roots from 1858. Bold curtains drape floor-to-ceiling windows as you sip your high tea and pastries under chandeliers. Two highly recommended inventions are Konyakos Meggy - sour cherry, matured in cognac and covered with dark chocolate- and Zserbó Szelet - layers of sweet yeast cake, jam and ground walnuts topped with chocolate glaze. While its price is befitting of the exquisiteness of the cafe, their service could be improved on.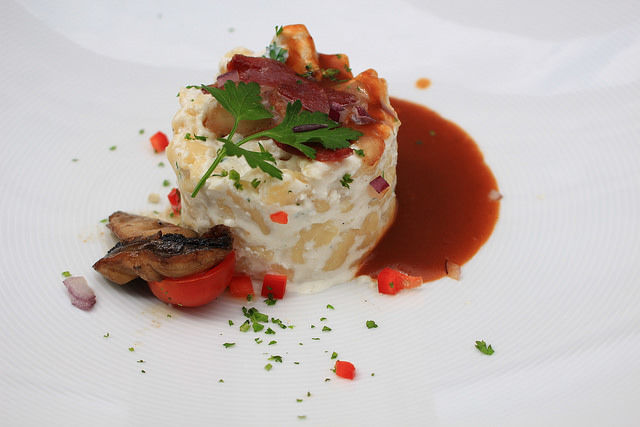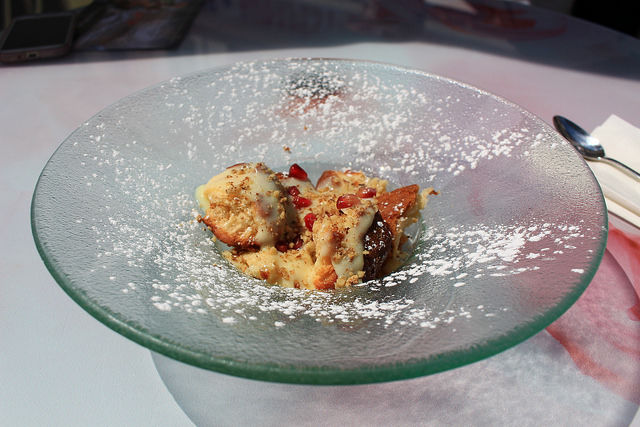 Located in the heart of Budapest (exact location here), enjoy a 3-course meal for 14€. This upmarket restaurant offers indoor or alfresco dining in their two-storey premise. Even as the portion sizes are debatable, the ambience is equally enjoyed as a group as it is on your own. In my case, I came alone, and was impressed by the meticulousness that came with the presentation of their dishes.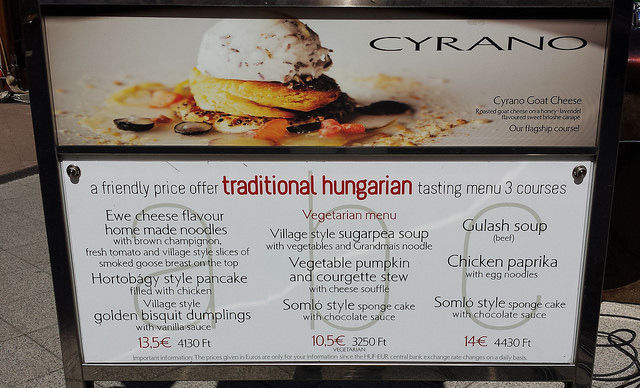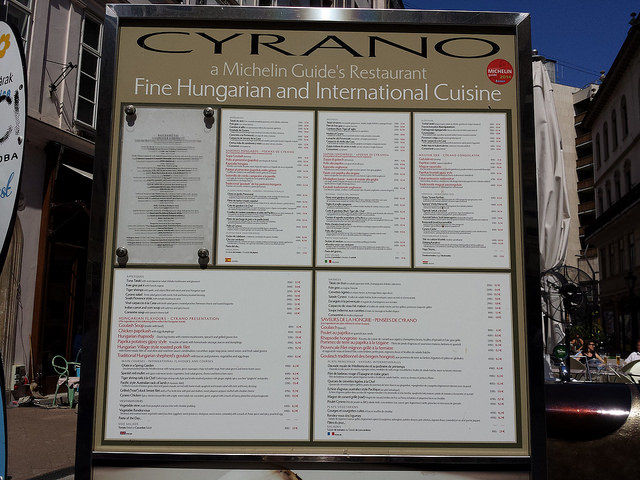 13. Eat: Onyx
Gourmet food with absolute finesse. Located within walking distance from Cyrano, some of their highlights include the water buffalo tartar, goose liver and the venison. Hell, even their bread selection is a draw. Pampered yourself with unlimited flow of free amuse-bouches (single bite-sized appetitzers) in between the dishes throughout the meal.
Directions: Take the subway to Vörösmarty tér and you'll be thrown into the throes of the city centre. Onyx, Cyrano and Hard Rock Cafe are all within walking distance from here.
14. Karolyi Garden
Small and unassuming, this oldest garden of Budapest provides a quick respite from the rest of the Budapest cityscape.
15. Eat: Great Market Hall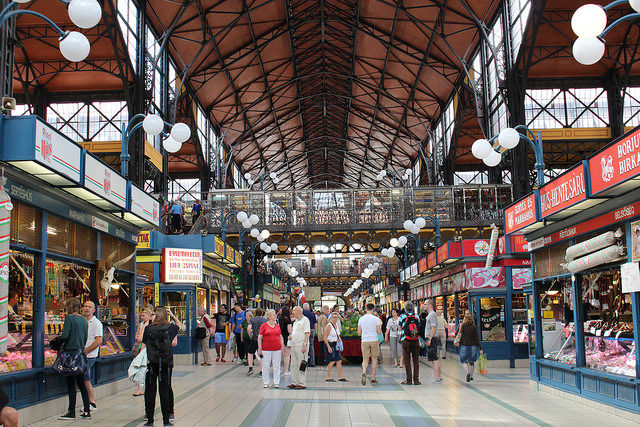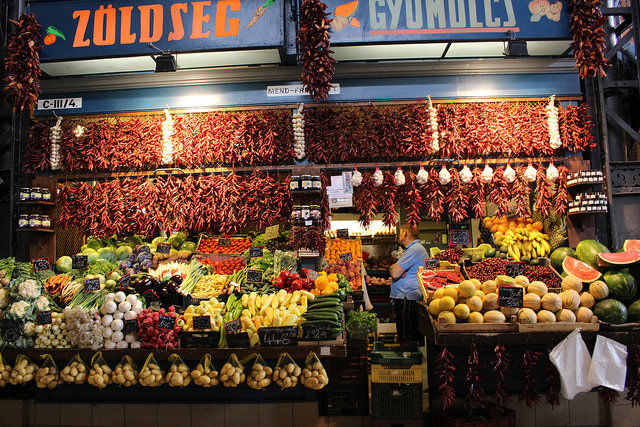 The market hall is a hall where traders come together to sell grocery produce and souvenirs. The largest and oldest of its own, the indoor hall sells local fruits, vegetables, dairy products, salamis, pickles, fresh fish, Hungarian paprika, Tokaj wines, and even local meals and snacks like Langos.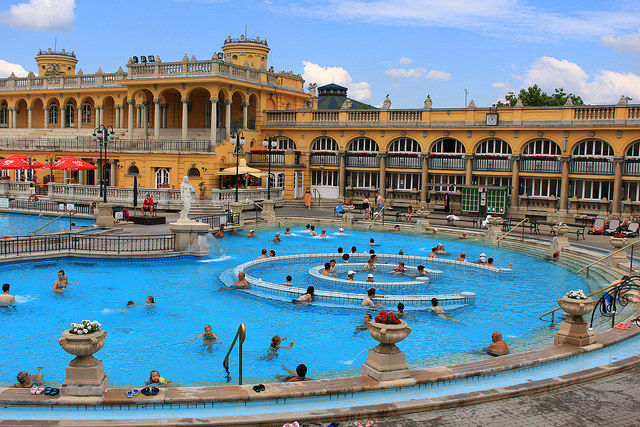 "One thing that hasn't changed through the years is the Hungarian affection for taking the waters - marinating in thermal baths. A tradition going back to the Romans, continued by the Ottomans, and something that survived through two wars and communism. And they do it in style." - Anthony Bourdain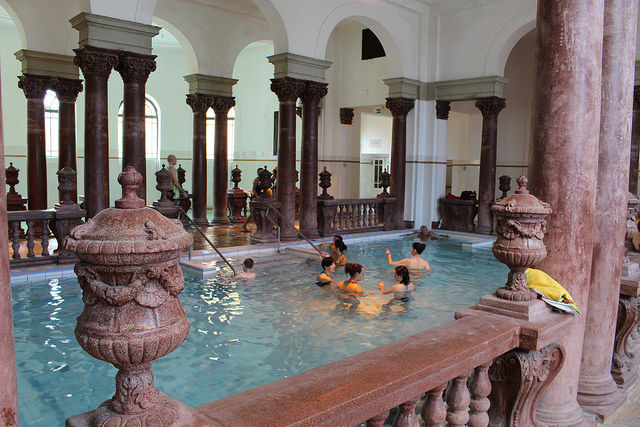 Located downtown (exact location here), is it well-known for being the largest thermal bath in Budapest and one of the largest public baths in Europe. If you haven't had a thermal bath before, this is an experience not to be missed. I had my first outdoor thermal bath experience here. The water that is supplied is a hot-spring water with minerals such as calcium, magnesium, hydro-carbonate, also containing sodium and sulphate, with a significant content in fluoride and metaboric acid. Soaking in some of its 15 indoor baths and 3 grand outdoor pools is said to provide health benefits.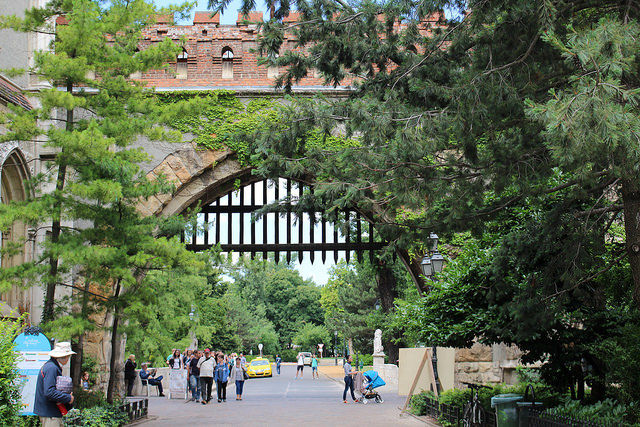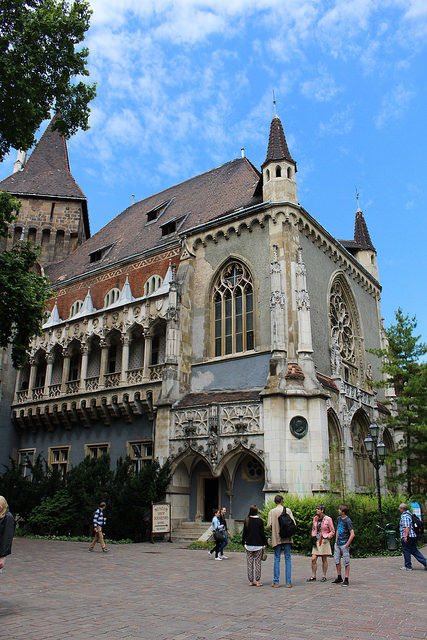 Since you've come all the way for a Szechenyi experience, stop by this castle in the City Park, the largest park in Budapest. Vajdahunyad Castle is a product of historical styles from different eras, from the Middle Ages to the 18th century - Romanesque, Gothic Renaissance and Baroque buildings.
18. Heroes' Square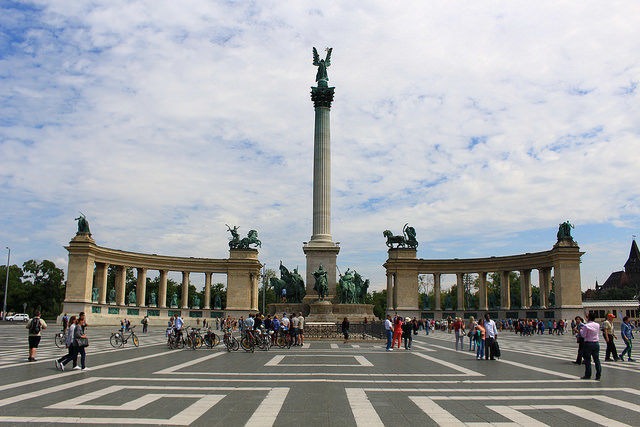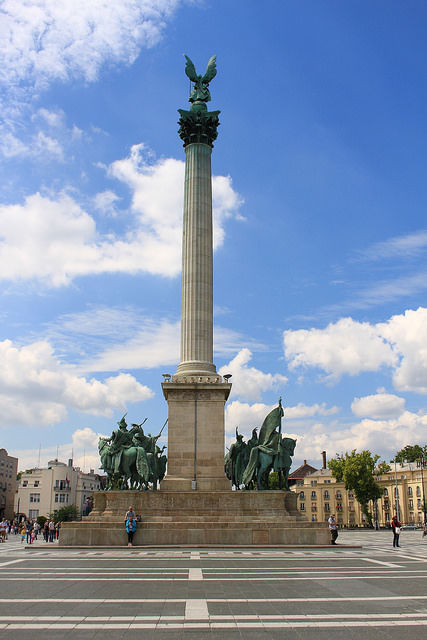 Also in front of the City Park is this unmistakeable square, with its memorial built in 1896 to commemorate the 1000th anniversary of the arrival of Hungarians in the Carpathian Basin. The two semi-circles showcase symbols of War and Peace, Work and Wellfare, Knowledge and Glory, while the arresting 36-metre high corinthian column in the middle of the square has the statue of Archangel Gabriel on the top, the symbol of the Roman Catholic religion.
19. Eat: Zeller Bistro
This family-run restaurant welcomes their customers with a champagne drink. If that is not enough to win you over, their stellar service is bound to. Try their Pork Tenderloin or Beef Tartare, guaranteed to make you swoon. Located right in the middle of Szechenyi Thermal Bath and the Hungarian State Opera (exact location here), it's an option after a morning of soaking in the baths, before you embark on your next leg of your journey.
What to Do, See and Eat on Buda
1. Fisherman's Bastion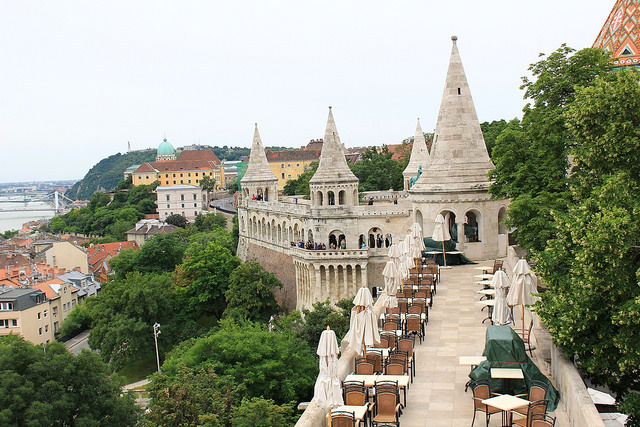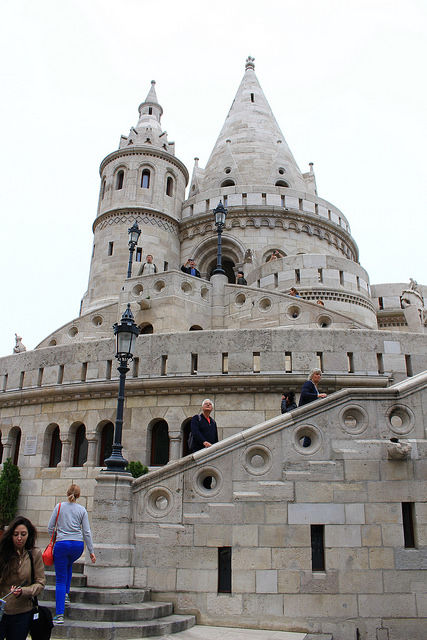 An outdoor terrace in neo-Gothic and neo-Romanesque style, it is situated on the Castle hill in Budapest, offering some of the most spectacular views overlooking Budapest.
2. Matthias Church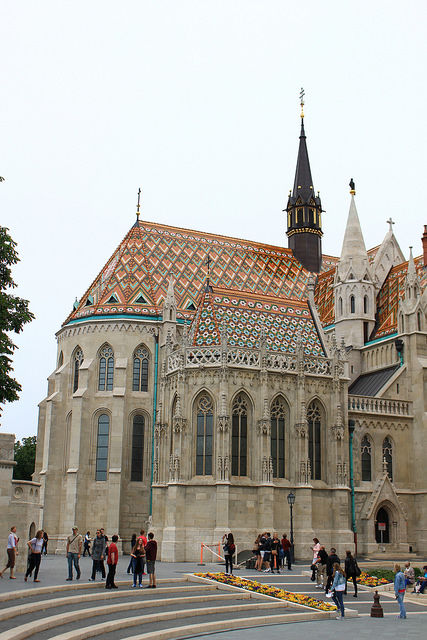 While you're at Fisherman's Bastion, you wouldn't miss this Roman Catholic church.
3. Buda Castle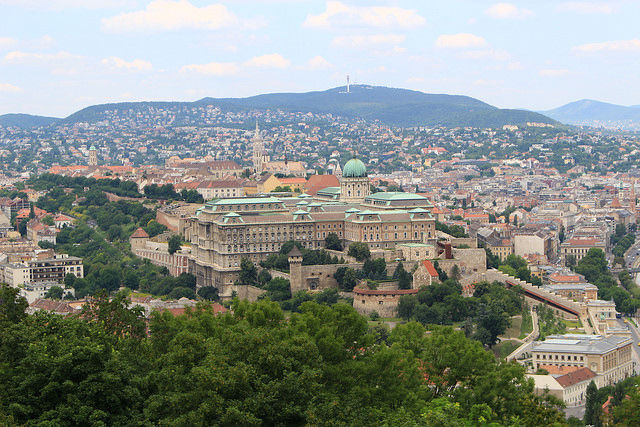 If the Hungarian Parliament Building is the icon for Pest, Buda Castle is Buda's star. Towering 48 meters above the Danube river, it is perched resplendently atop the Castle Hill.
4. Liberty Statue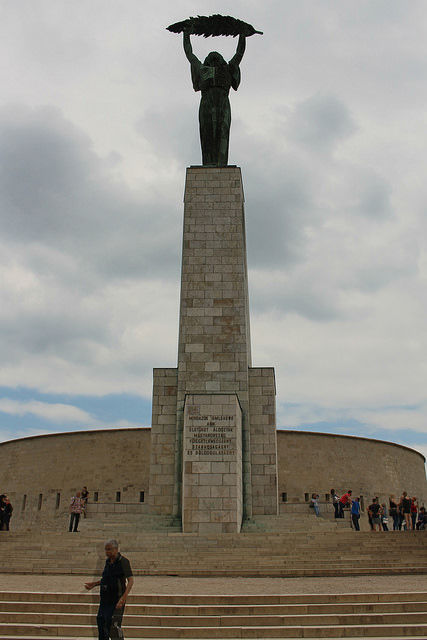 If you notice a statue standing on the crest of Gellért Hill down South, this is it. The 14-metre tall bronze statue stands atop a 26-metre pedestal and holds a palm leaf, commemorating those who sacrificed their lives for the independence, freedom, and prosperity of Hungary.
5. Citadella
A fortress that was built but never served its purpose to defend, this is where the Liberty Statue is built upon.
6. Gellért Hill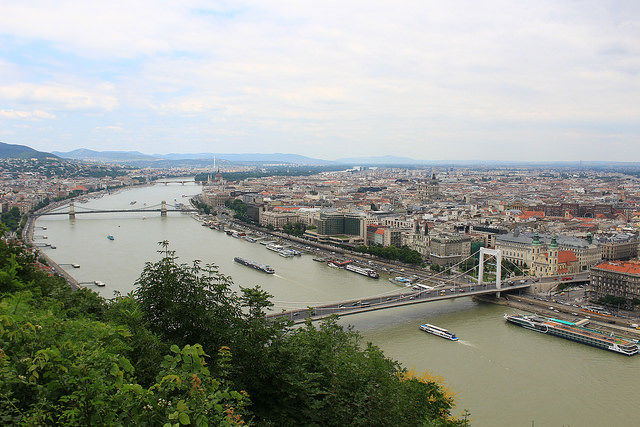 While you are visiting the Citadella, continue ambling up to Gellért Hill. At 235 metres high, it is another viewpoint from across Pest where you can have unobstructed views of the Pest side of Budapest.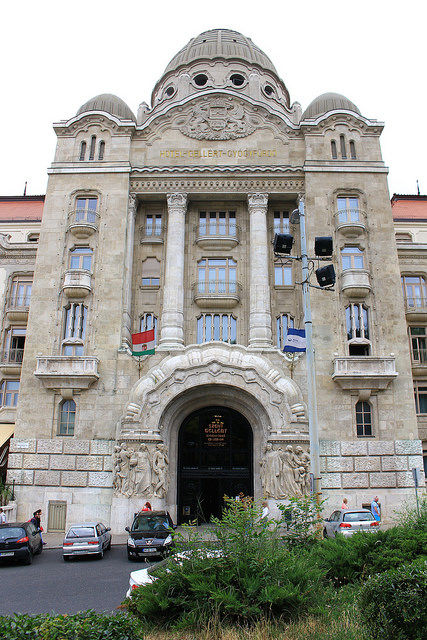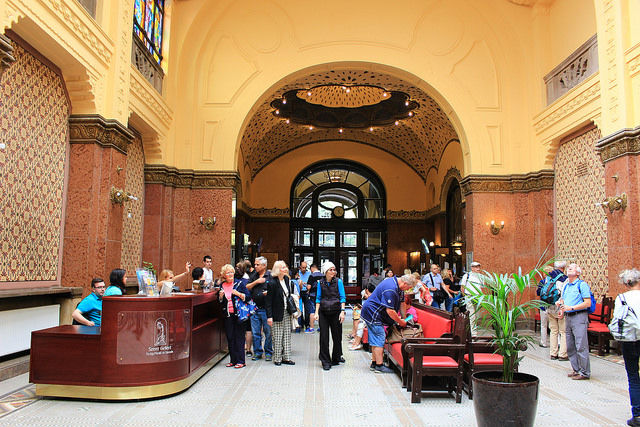 Belonging to the famous Hotel Gellért in Buda, 70 million litres of warm thermal water ranging from 21-78C soothe visitors daily from its 118 natural thermal springs.
This Hungarian bistro was the first to be awarded a Michelin star in Buda in 2015 (exact location here). You can expect to leave the bistro only short of 15€ for fine-tasting, quality food. Word of advice: reserve in advance or risk being turned away.
Directions: Situated in an upmarket shopping mall, take Bus 105 and get off at the terminal stop.
1. Chain Bridge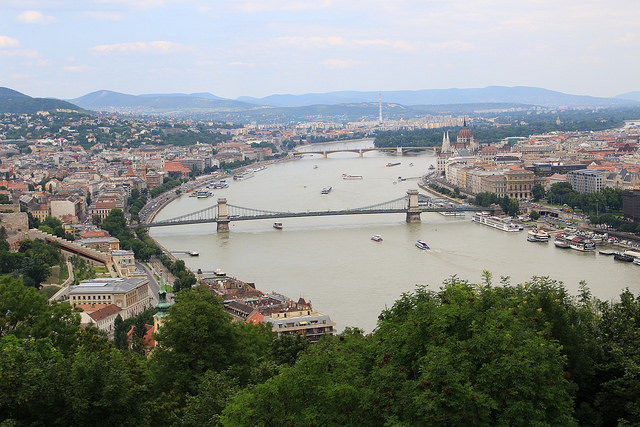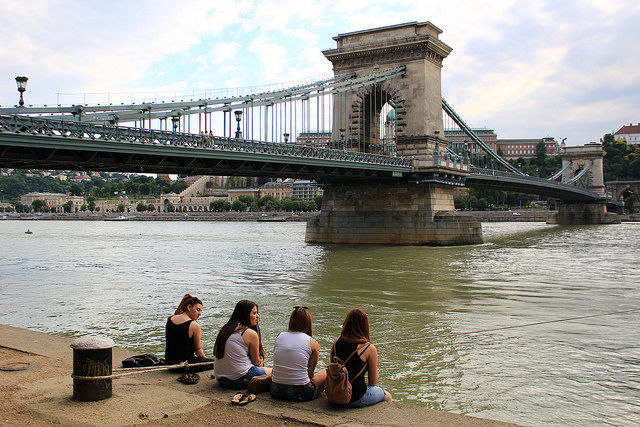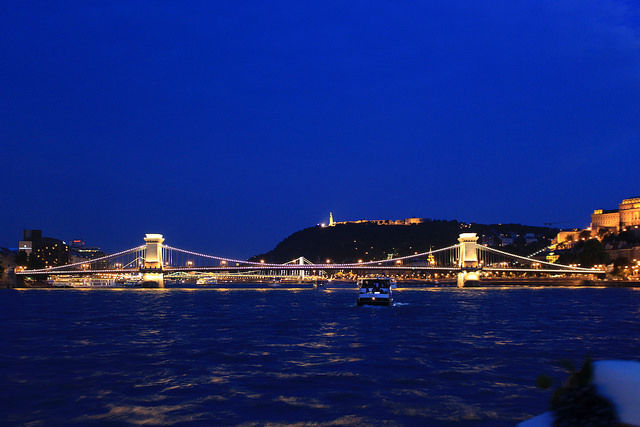 The first bridge of Budapest fortified by iron chains 380 meters long. At 14.8 meters wide, it connects commuters between Buda and Pest. Pavements are also built, so you can easily cross over by foot. As I mentioned in the opening of this post, the bridge glitters by night, spotlighting its beauty against the Danube river.
2. Elisabeth Bridge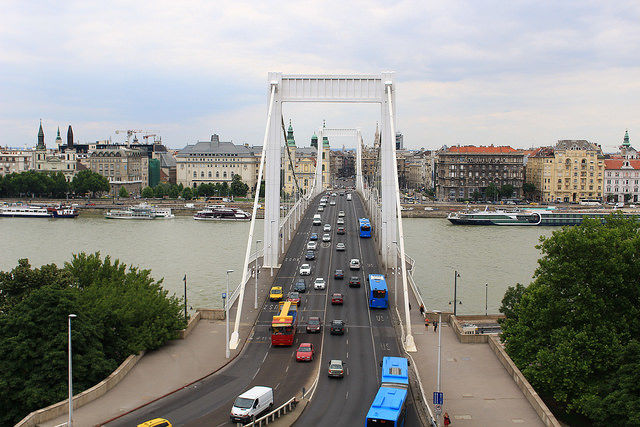 Easily recognizeable for its slender, white cables, this is the third newest bridge of Budapest. 290 metres long, it services some of the busiest traffic in Budapest.
3. Liberty Bridge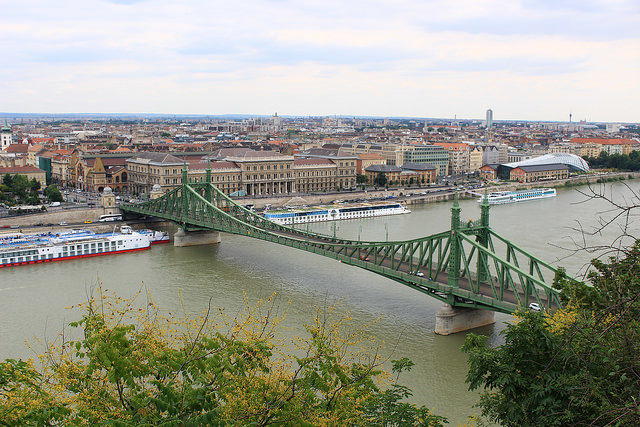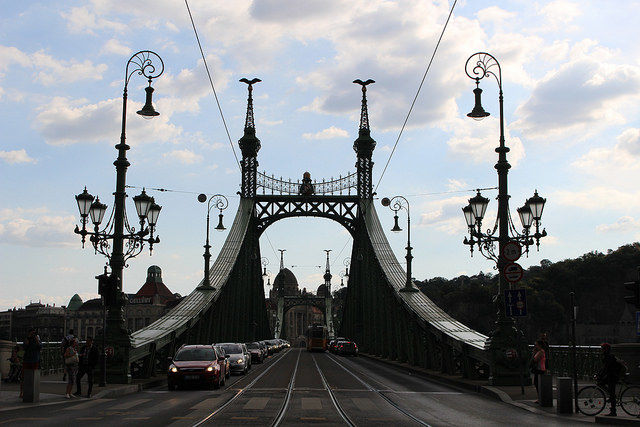 Also crossable by foot, it connects the Great Market Hall on Pest with the Gellert Hotel on Buda, at the southern end of the city centre. Its four tall spires give the bridge a rather commanding feel.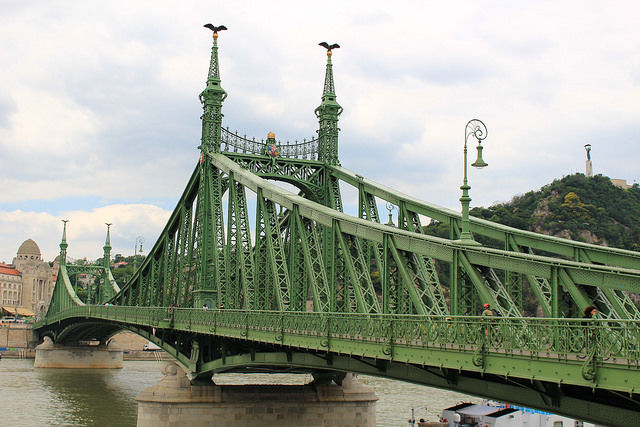 Take all of these bridges in with a boat ride down the river. There are many boat companies along the river, so take your time to ask for the best deal. Some offer you a day pass, which means you can board the boat for an unlimited number of times.
4. Bonus: Margaret Island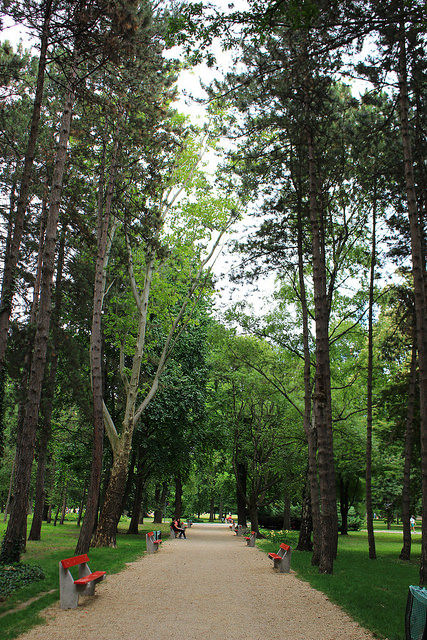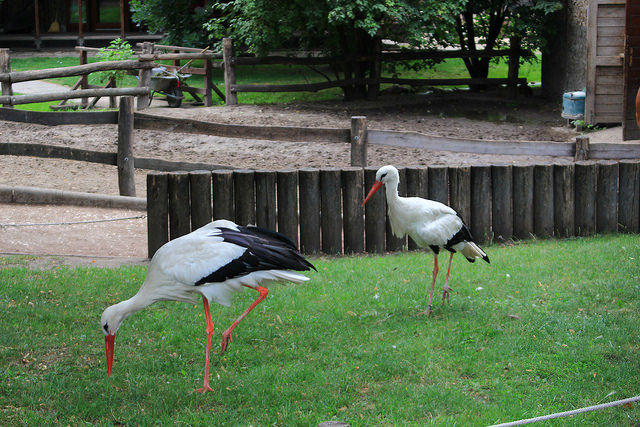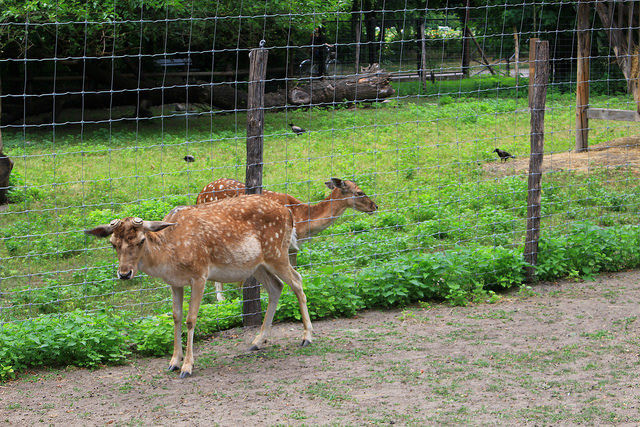 A 2.5-kilometre-long island with its very own parks, thermal bath and wildlife sanctuary. Almost all motorized traffic on this island is banned, making it an ideal recreation destination for the family.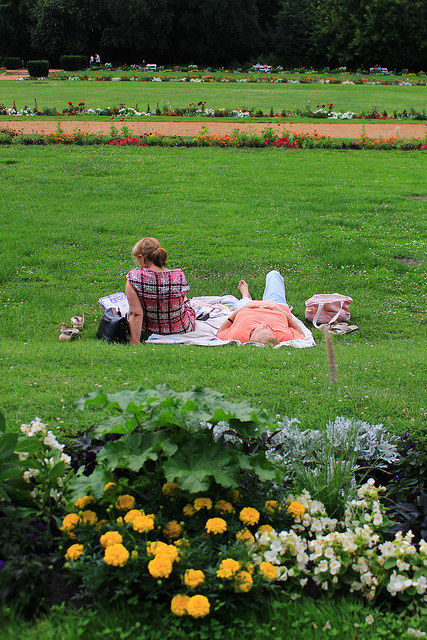 Directions to Margaret Island:By foot - Walk along Margaret Bridge, which connects to the island directly.By boat - Some of the boat companies offer pitstops to Margaret Island at fixed timings of the day. Be sure to ask about the timings as the frequency can be as little as 4 a day. A convenient way to reach the island as it drops you right in front of the island.By tram - Tram 4 and 6 stops on Margaret Bridge. Get off at Margit híd Budai hídfő stop.By bus - Bus 26 departs from Nyugati tér and the Árpád-híd metro station and travels through the island.
Upon disembarking the boat, a musical fountain awaits. Music is played four times a day, at 10.30 am, 5, 6, 7 and 9pm.
For a detailed guide of Margaret Island, check out Budapest By Locals' post here.
5. Eat: Kürtös Kalács, a typical Hungarian pastry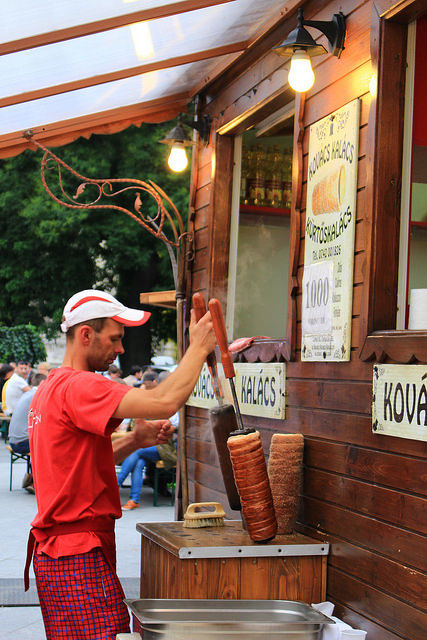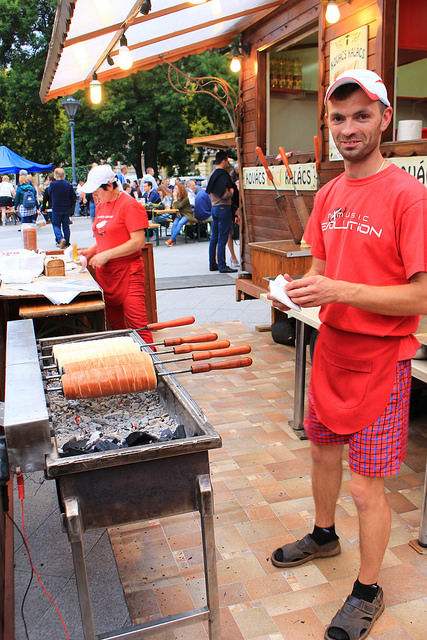 This is a cylindrical-shaped sweet-tasting pastry. A stripe of soft dough is rolled around a wooden rod and baked over coals. The brown pastry is then rolled in sugar, cinnamon, ground walnut, almonds or cocoa. It can be found in most market halls or outdoor food fairs.
So there, this is THE list of Budapest attractions for every first-timer, without missing any of the glitz and glamour Budapest has to offer, nor the history and viewpoints of the capital.
24 June 2015, Wed - 27 June 2015, Sat
Have you been to Budapest? What's your favourite part about it? ????
Looking for other city guides? Check out my posts on Amsterdam, Paris, Prague and Istanbul!
Trip first published on Bel Around The World