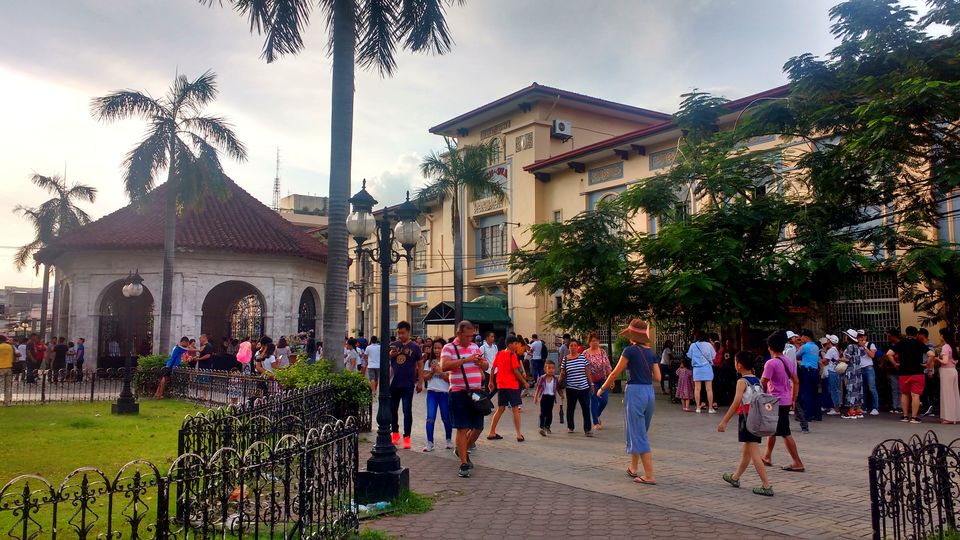 Nearly two million foreign travellers visit Cebu every year. This year, I was also drawn towards its splendor. The province comprises a main island and 167 surrounding islands and islets. Cebu has something for everyone. Whether you are a foodie, an adrenaline junkie, or a beach lover, you are going to love it. The best aspect about this place is its people. Cebuanos are caring, charming, polite and cool people.
Cebu is one of the most accessible islands in the Philippines. Two days spent in 'The Queen of the South' planted a smile on my face that was still intact for weeks after returning to my home.
Read on how Cebu made me fall in love with it over and over again…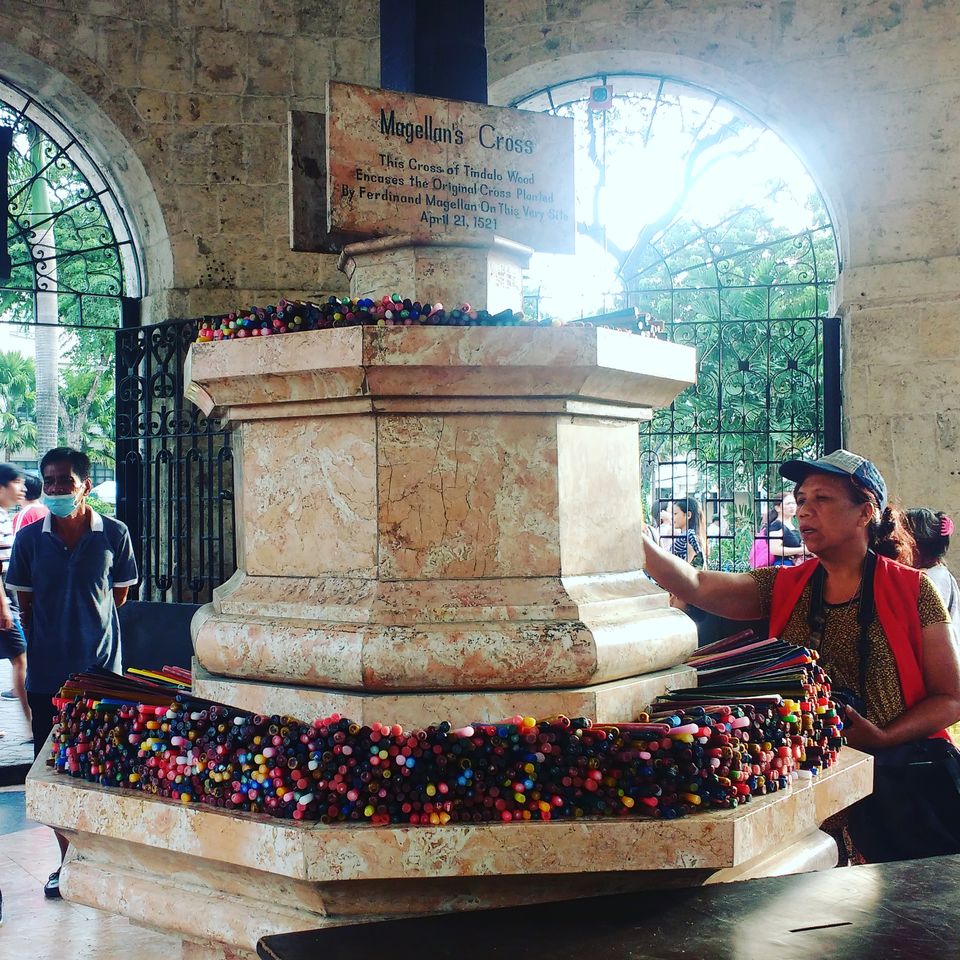 The Cross of Magellan is an important historical landmark, which was also my first stop in Cebu. It is located amid the busy Magallanes Street. The cross is housed in a roofed kiosk and is encased in a cross of hollow tindalo wood to protect it.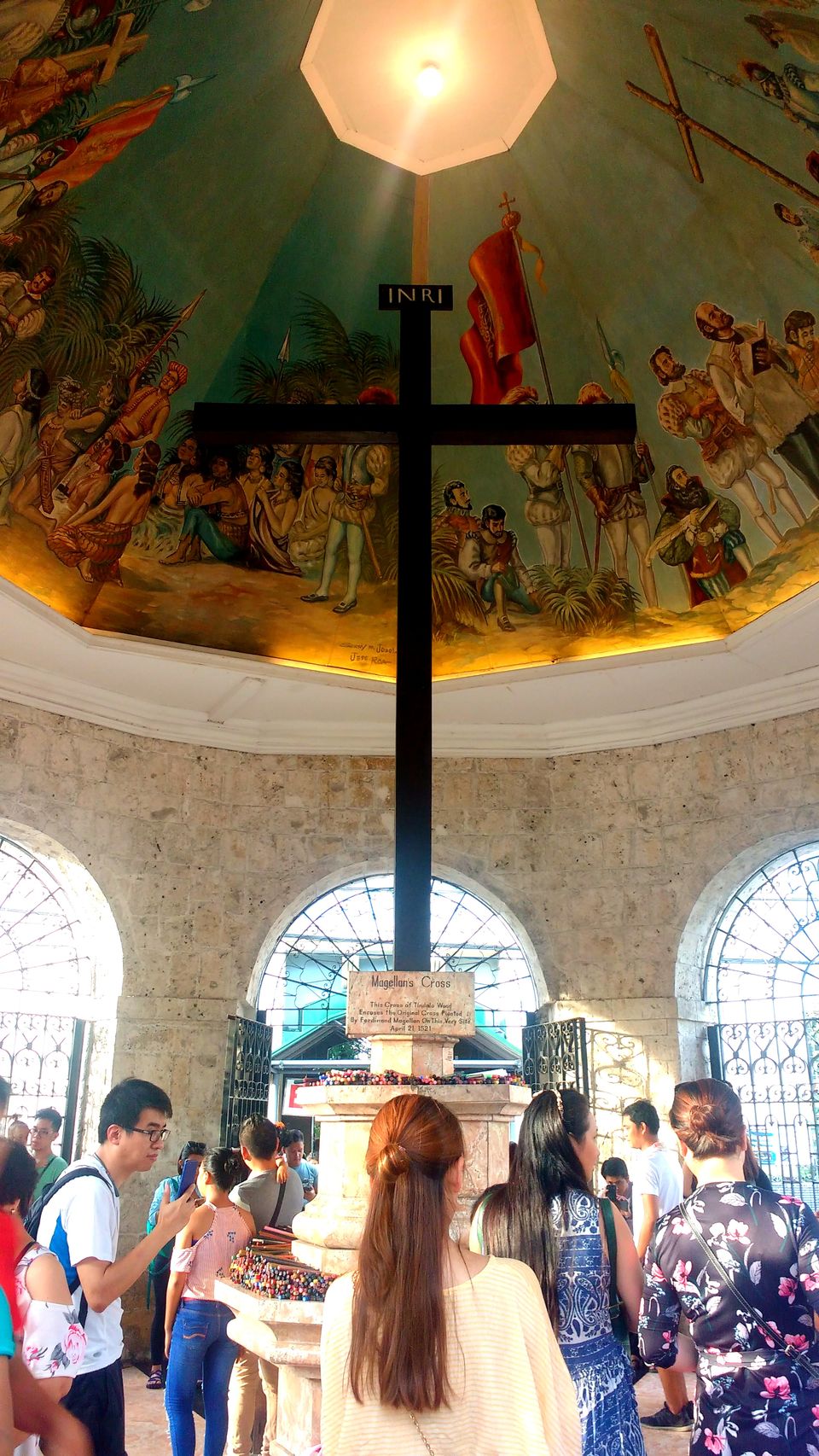 You can see the crypt's ceiling superbly painted with a particular scene portraying the landing of Magellan in Cebu in the year 1521 and putting the original cross on the coast. There is an old practice there wherein the devotees drop coins and light candles at the foot of the cross.
There was an interesting ritual that I noticed there. There were women wearing a white shirt and yellow skirt who were taking two steps forward and one step backwards in a rhythm while humming something. I asked them about it and they told me that they were candle vendors who can pray for me. Basically, anyone can ask their prayers to be prayed by them. You just need to buy their candles and tell them about your wish. They will do so while dancing the traditional Sinulog dance steps. I found it quite a sweet thought that someone else is also praying for you. Moreover, the money you pay for the candles would also help them in their livelihood.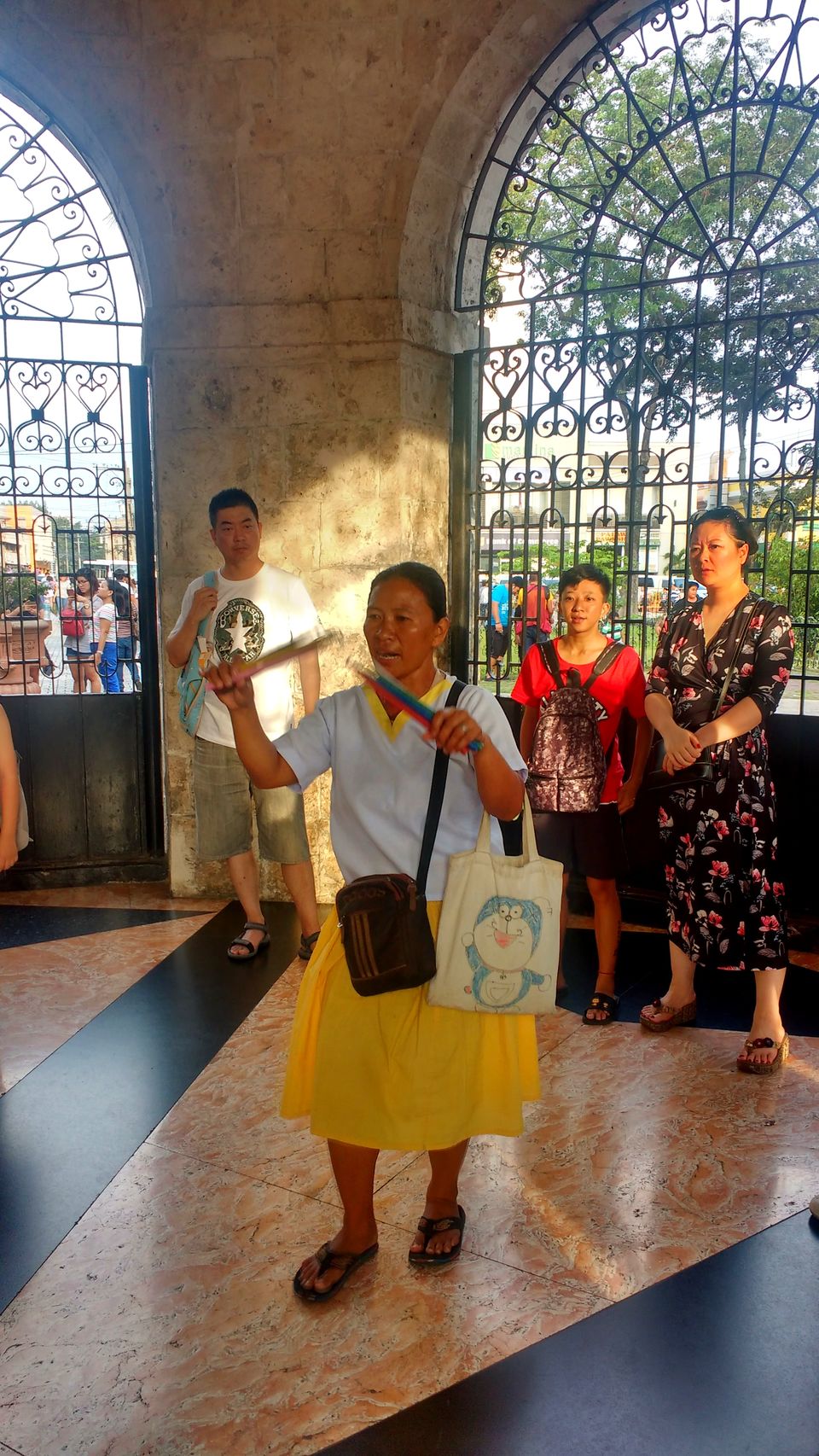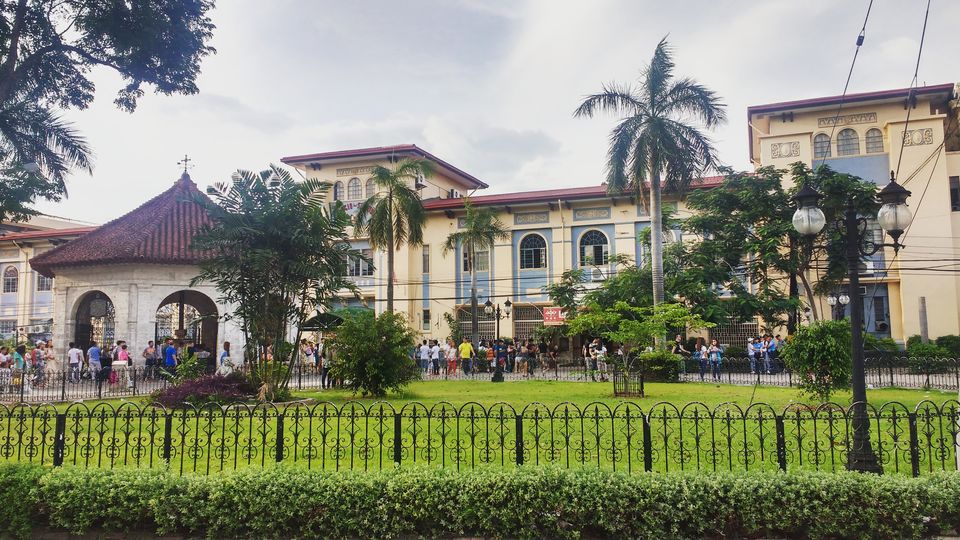 Built in 1565, it is the oldest Roman Catholic church of the Philippines and is located adjacent to the Magellan's Cross. The statue of Santo Niño, the most popular religious icon of the country, can be seen inside it. Basilica Minore del Santo Niño receives thousands of visitors on daily basis, and everyone prays before the figure of the Infant Jesus.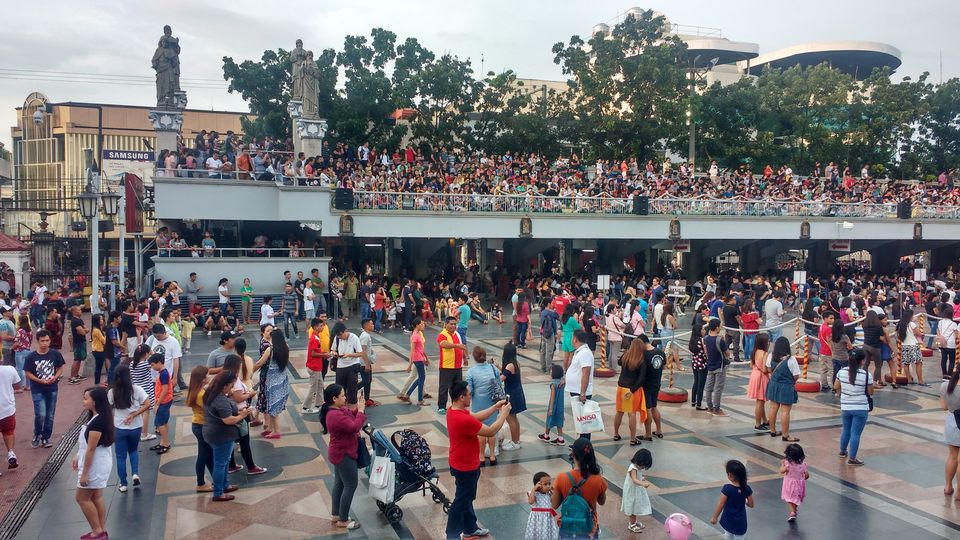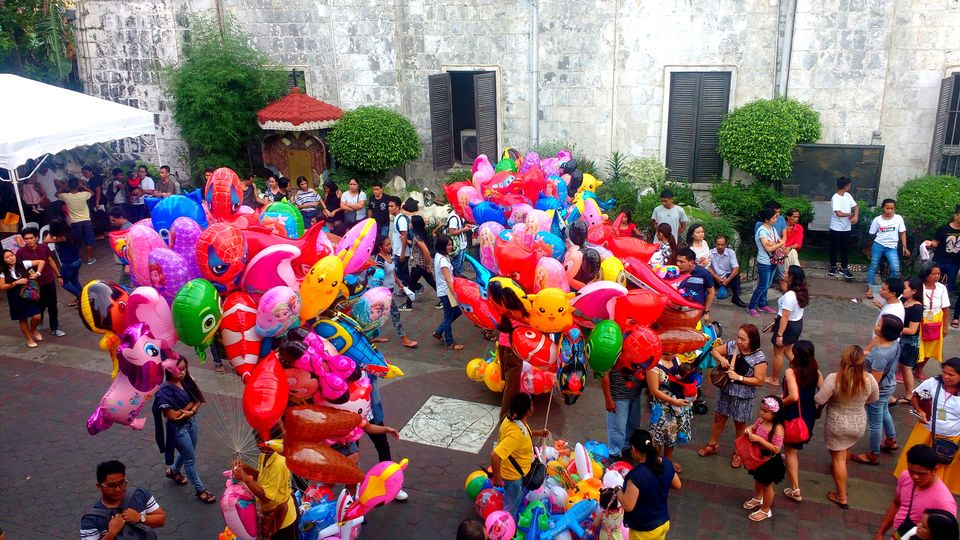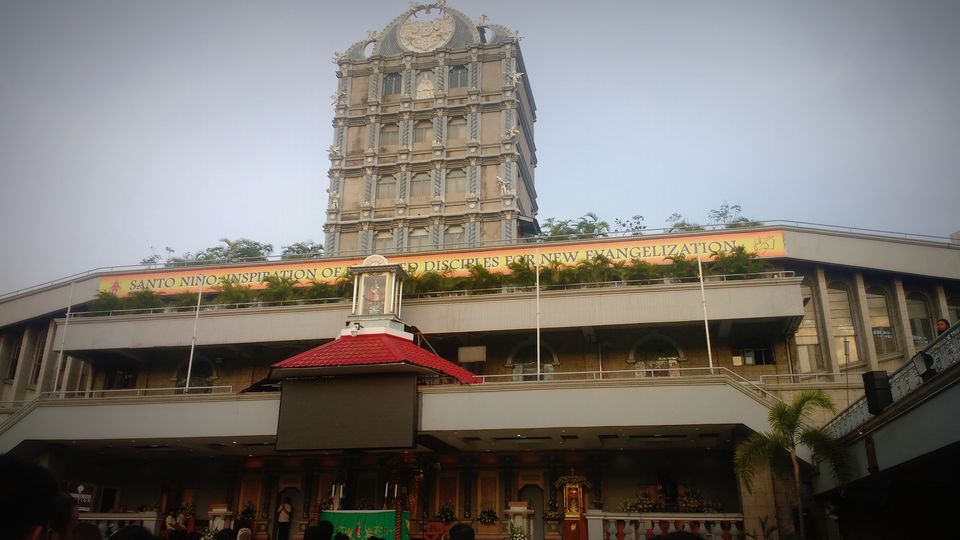 Located on the right side facing the pilgrim center's altar, there is a separate area, known as Dagkotan, for lighting the red candles. There are boxes filled with the candles, and it is allowed to pick as many you want. These are free of cost. Praying there was quite a soothing feeling.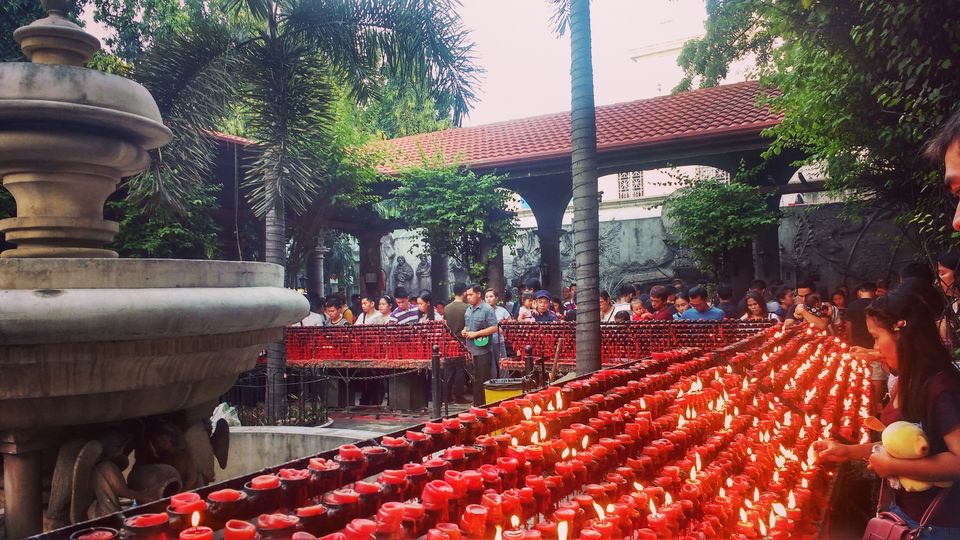 This was among the best experiences that I had in Cebu. Before going to the Philippines when I was researching about the places that I would want to see, I found about Sky Walk Extreme and Edge Coaster at Crown Regency Hotel & Towers. I really wanted to try these adventure activities. But due to some unavoidable circumstances, I had to change my plan. I thought I would not be able to go for these thrilling fun activities. But as Rumi put it, "What you seek is seeking you", I was lucky enough to be told by my hotel receptionist that the Crown Regency is just a few minutes' walk from there. Her words were a melody to my ears!!!
I chose night time to do these activities as I wanted to enjoy the view of the city illuminated by lights. I picked two activities that costed me Php900 (additional cost for photos).
Edge Coaster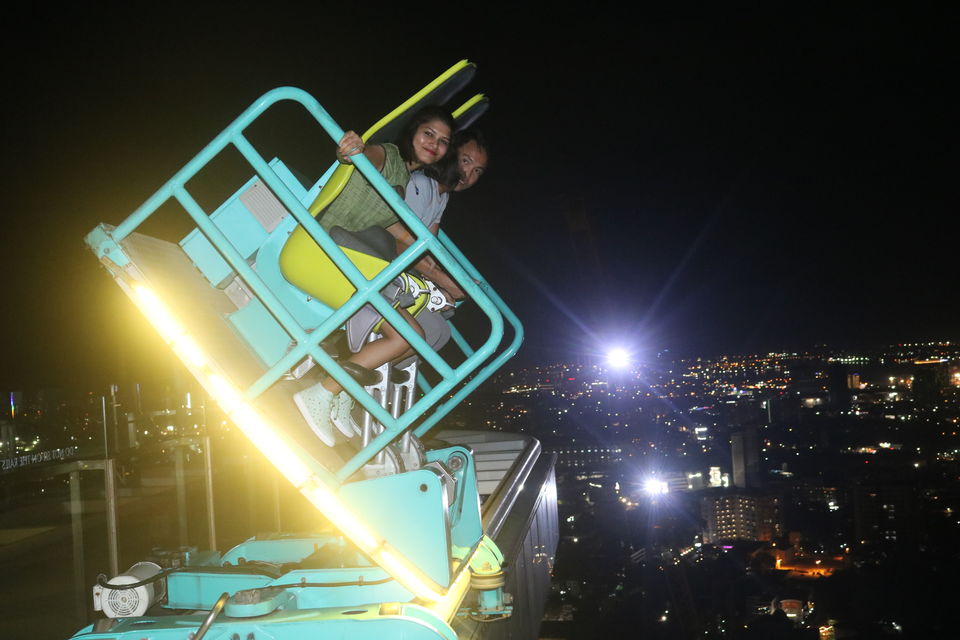 I chose to go for Edge Coaster first which is the world's very first and only ride of its kind. It goes around the edge of the hotel at its 38th level and tilts the seat at 55 degrees. I saw the whole Cebu City from there. It was simply breathtaking. I was at a height of 130.84 meters. I saw the vehicles on the street, tall buildings, swimming pool of the hotel, and a hospital (I have no idea why I particularly spotted that. Maybe I was thinking what if I fall from here. There has to be a hospital nearby :D)
I always find it quite overwhelming when I see that I am only a small part of this huge place we live in. Also, I felt on top of this world at that moment, like literally.
Sky Walk Extreme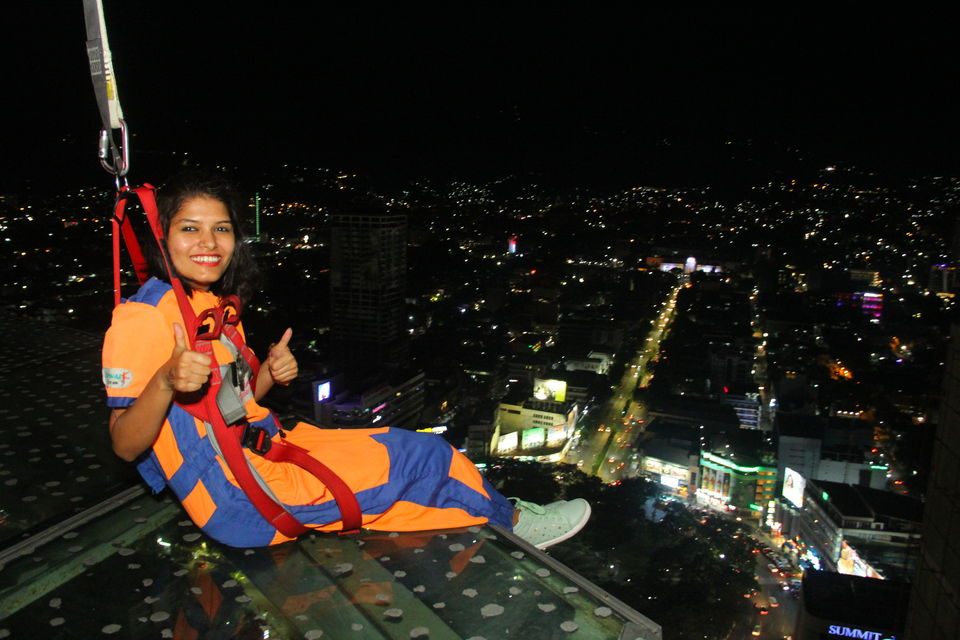 This is first in the Philippines and fourth in the world. For this activity, the crew harnessed me with an overhead harness. I got to walk around the edge of the building on a transparent and narrow glass track that was at a height of 126.55 meters (37th floor) above the street. Being at that height gave me a natural high and a nerve-racking feeling. I felt as if I was floating on a cloud.
There was a crew member with me who was showing me the important buildings from there, along with making me laugh so that I don't get scared. He asked me a lot of questions like, "From where are you? "With whom have you come here? Boyfriend?" and when I told him that I am on a solo trip, his next question was "Oh my Jesus, why?" He got so confused and shocked. He told me that I am the first Indian female solo traveller whom he met in the Philippines. His expressions made me laugh.
Also, he was, again and again, going to the edge and acting as if he slipped from there. I literally shouted at him for scaring the hell out of me. I had the same reflex action every time he did that. Ultimately, I had to grab his hand and pull him towards the center. And now, it was his turn to laugh at me while I was getting fearful.
P.S. The photographer will help you in getting good pictures. He will suggest you some good poses to flaunt.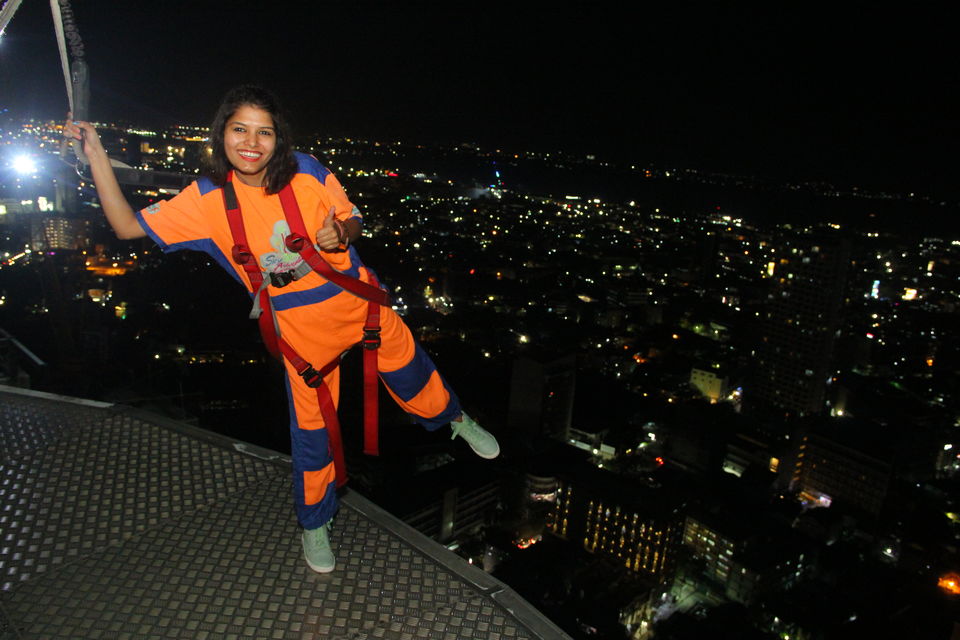 I took the jeepney (the most popular means of public transportation in the Philippines) from my hotel to this historical street as suggested by the receptionist, who also told me to be extra cautious there. The locals warned me and said "Don't talk to anybody on the street. Don't trust anybody. Keep your bag in front of you. Don't take out your phone. Be careful. It's very unsafe". So I was really considering to skip this place. But at the same time, all this made me so curious that I finally decided to go there and see for myself what all the hype is about.
After reaching there, I remembered clearly what the locals' advised me. So, I hung my bag in front and held it tightly the whole time.
The place is a shoppers' paradise. Everything there was very cheap. Be it bags, wallets, clothes, souvenirs, accessories, and anything else, everything was sold at amazingly low prices. Moreover, along with so many supermarkets, huge stores, malls and shops, a wide variety of goods were sold on the streets as well. It was like a flea market. A man selling cute little puppies instantly grabbed my attention. Three priceless angels were on sale for 1200 Philippine pesos each. A guy bargained quite well and got one in 500 PHP.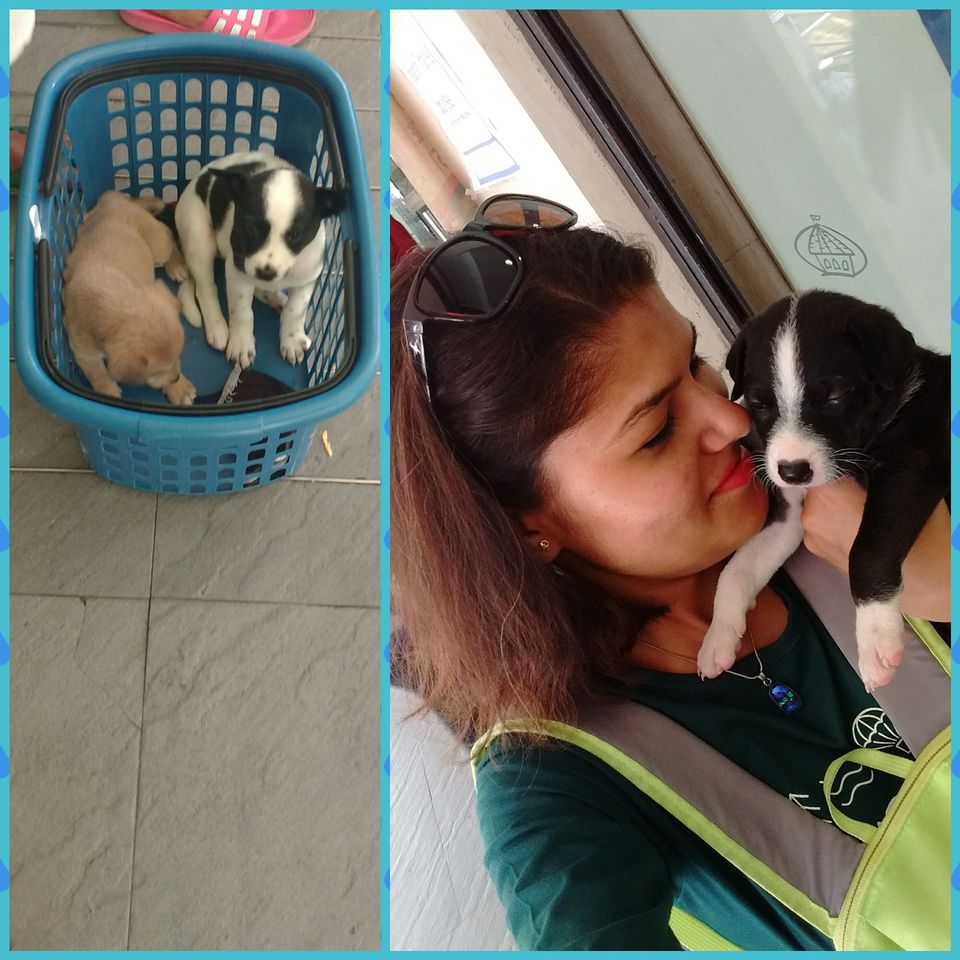 The most historically significant plaza in Cebu, it is a huge garden filled with ornamental flowers and plants. There is a skating rink as well. It has witnessed many stories of the city's rich history. You can skip this place, but it is on the way to Fort San Pedro, which was my next stop.
Miguel López de Legazpi, the conqueror of the Philippines, got this fort built in 1565. It has been a rebel stronghold, prison camp, an army garrison and the city zoo in the past. But now, it is a partly ruined structure that comprises a beautiful gateway, a small museum and a small section of ramparts.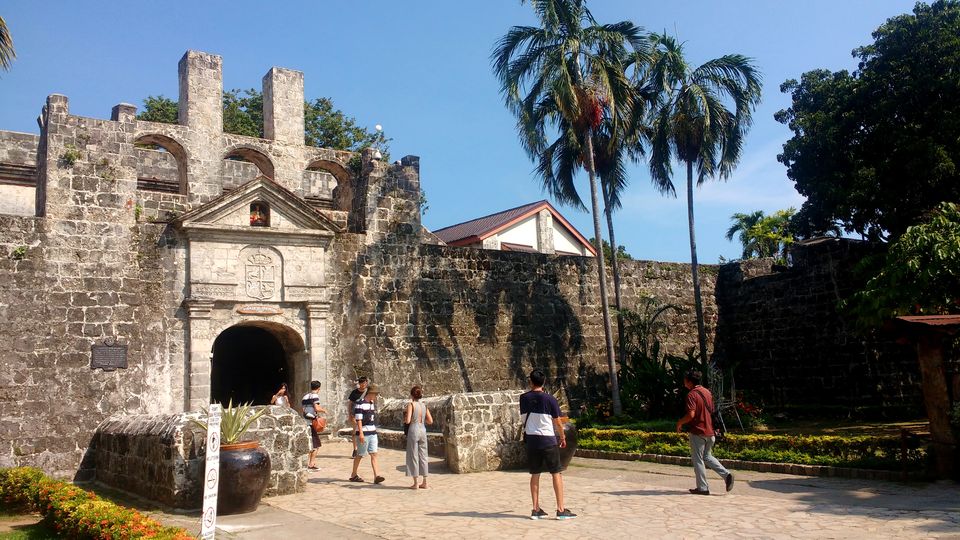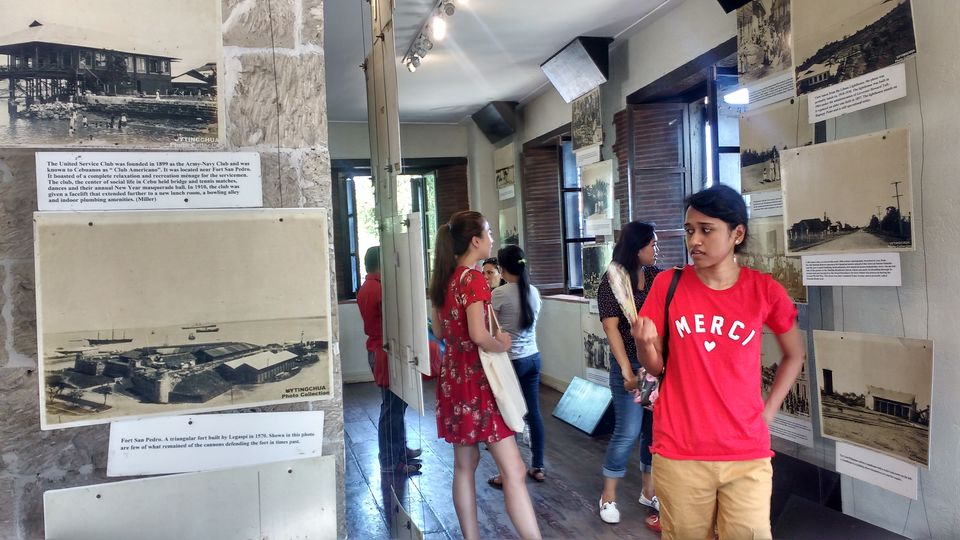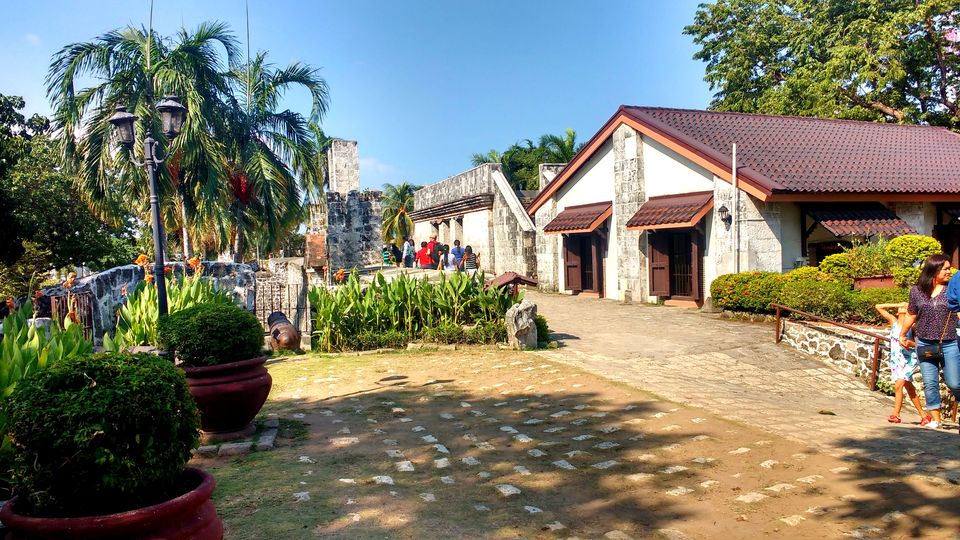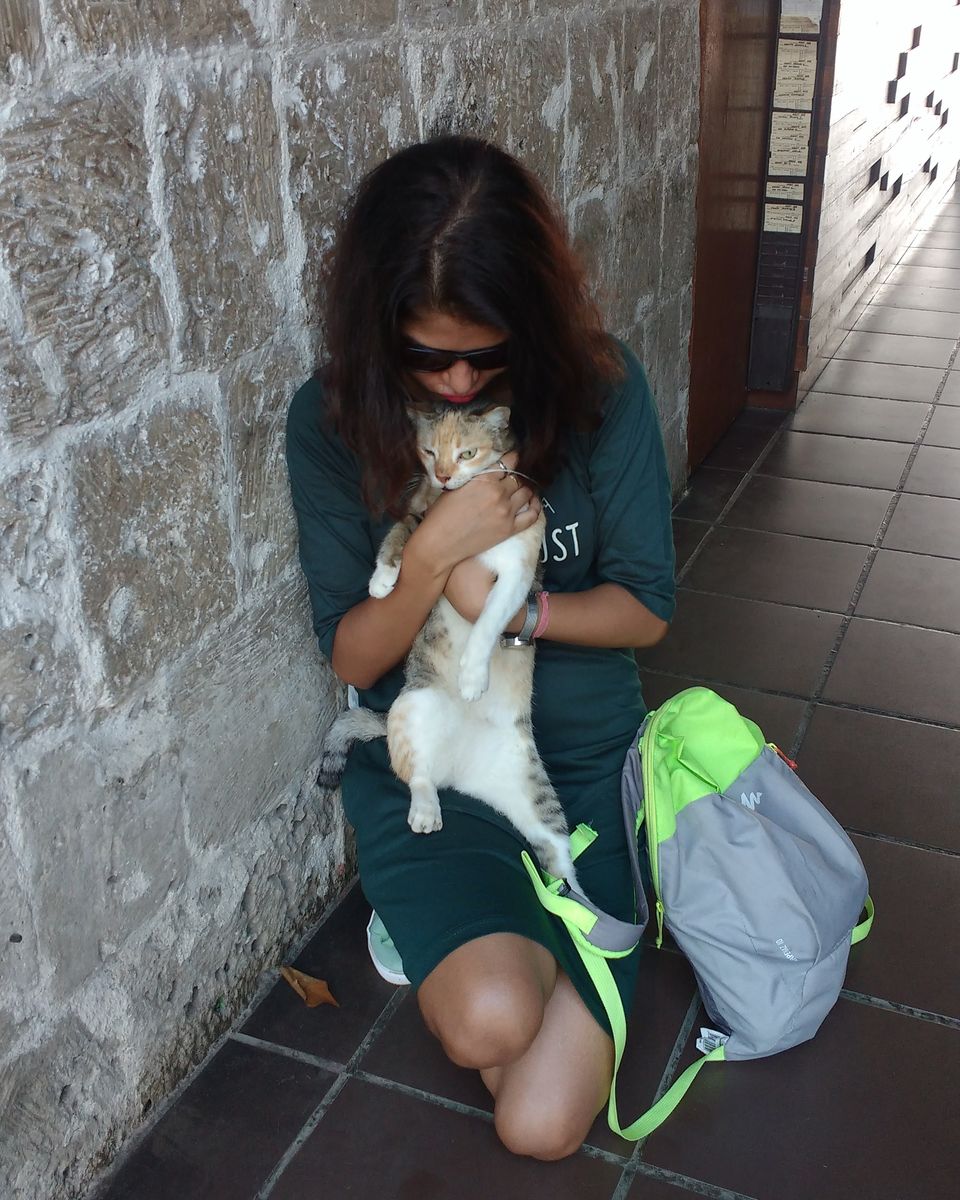 You will be asked at the entry gate for the requirement of a guide, who will give you a tour of the whole fort without charging anything. I asked my guide Rosamie the reason behind the free tour. She told me that they are students who are pursuing travel and tourism studies. So by giving tours to people, they get a good practical exposure. Moreover, I really found her to be very sweet. She kept on asking me continuously whether I want her to click a picture of me. She even suggested me poses (I am a little dumb when it comes to posing for photographs).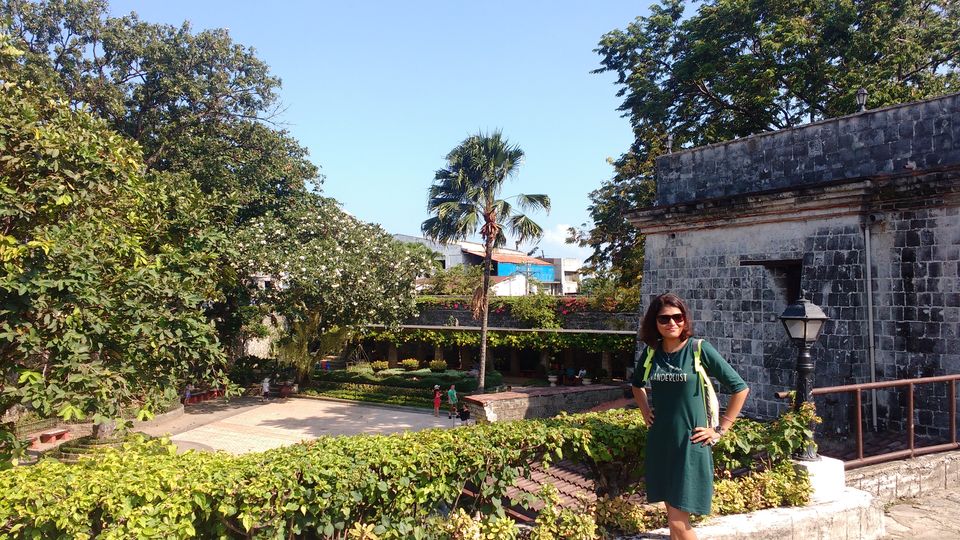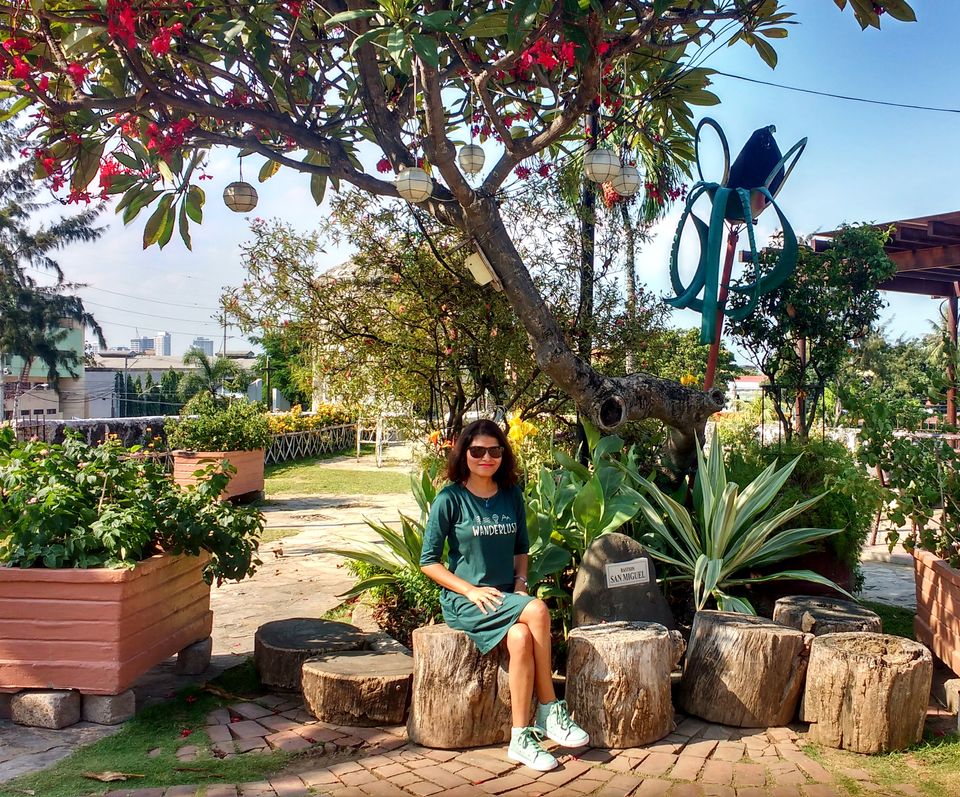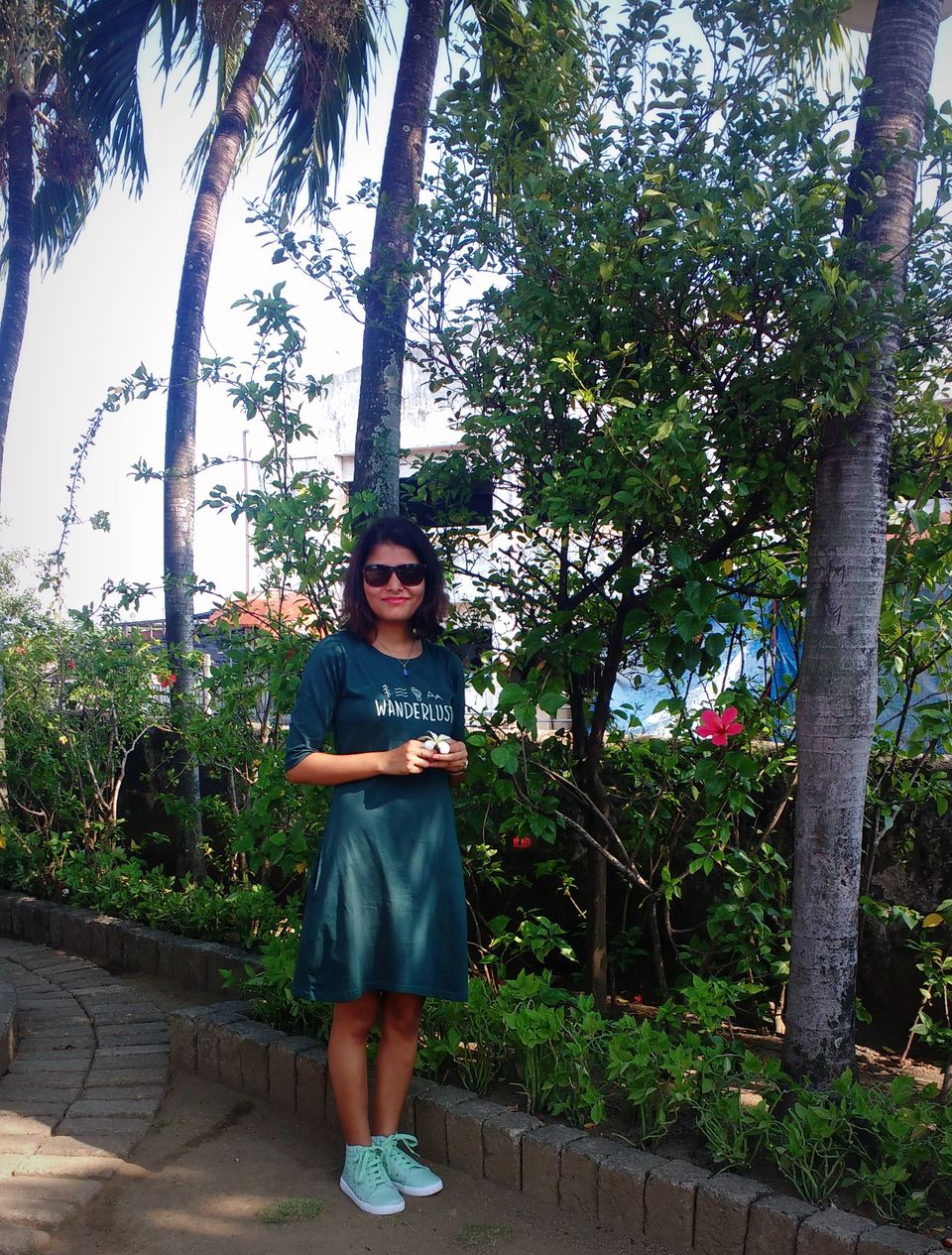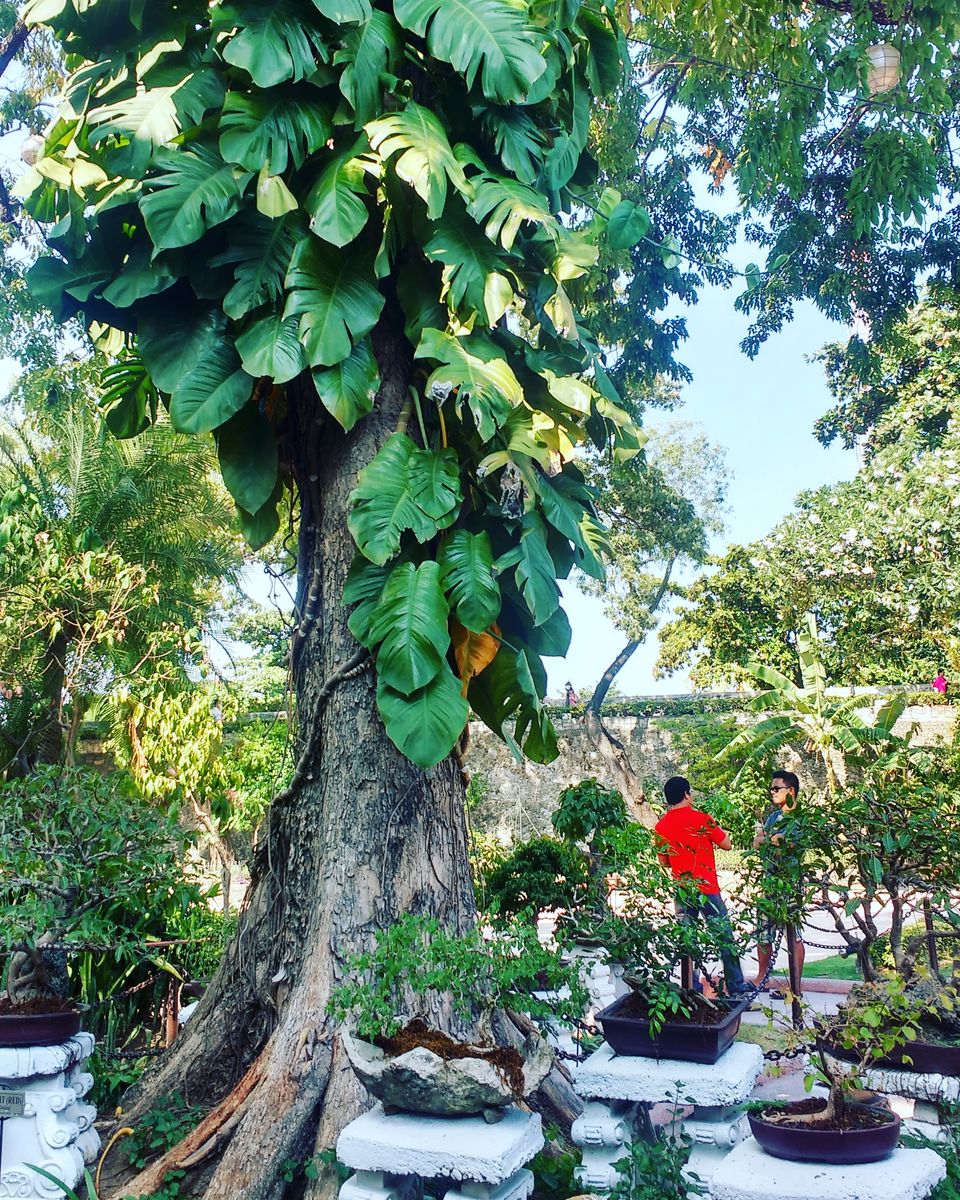 My tip: You should try to visit this place during sunset. The peaceful walled garden there will let you forget the chaos and madness of your life for a while.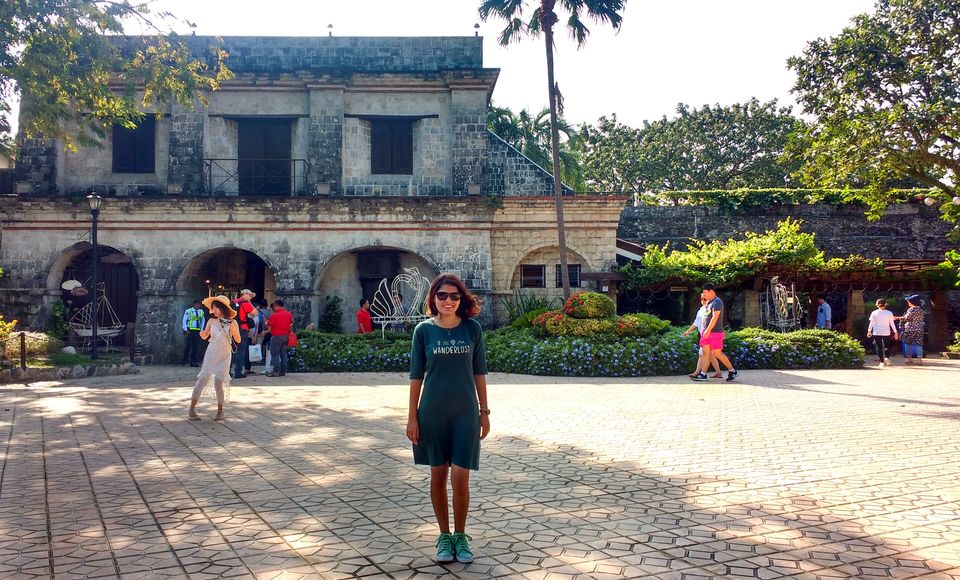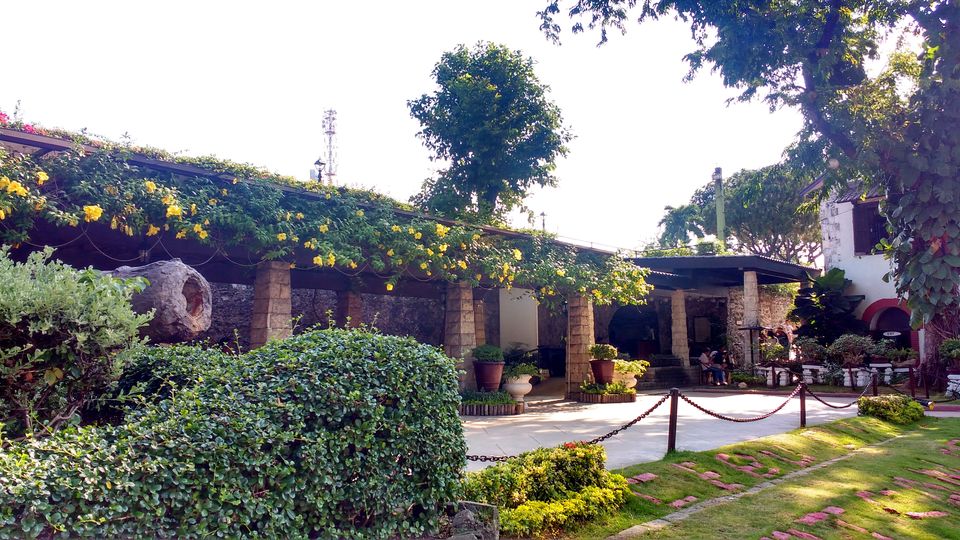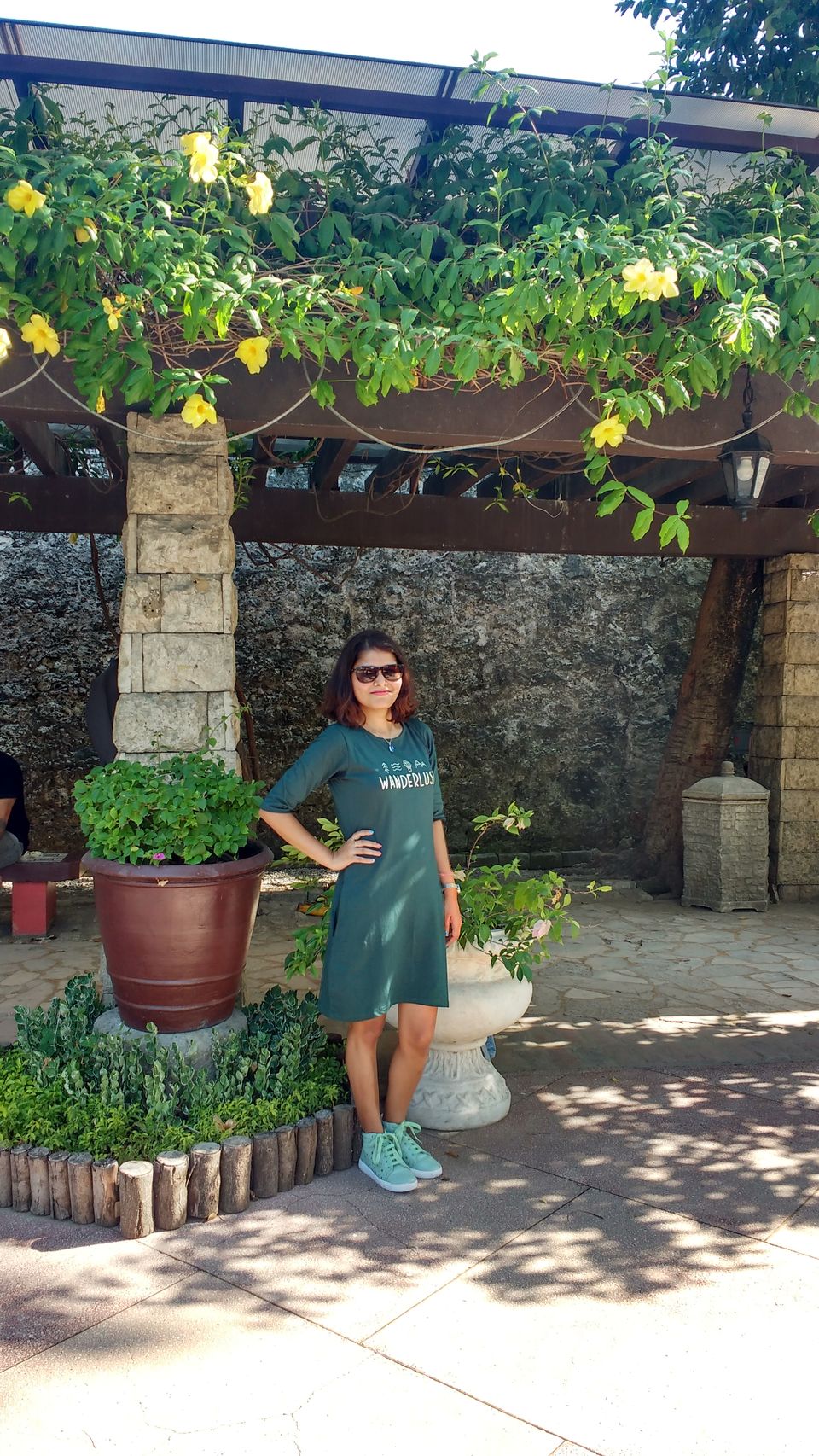 This church presents a glimpse of Spanish colonial church in the country. It is a Catholic church which is known for its highly impressive architecture. The façade is decorated with beautiful relieves of floral motifs. Inside the church, you can see beautiful, huge chandeliers hanging from the ceiling. It is one of the first churches in the Philippines, and just a two-minute walk from the Santo Niño shrine will take you here.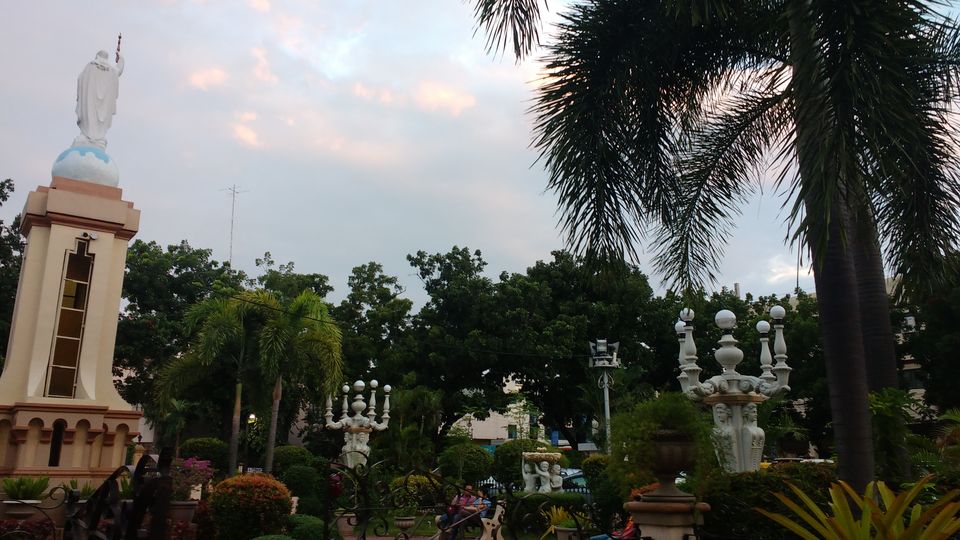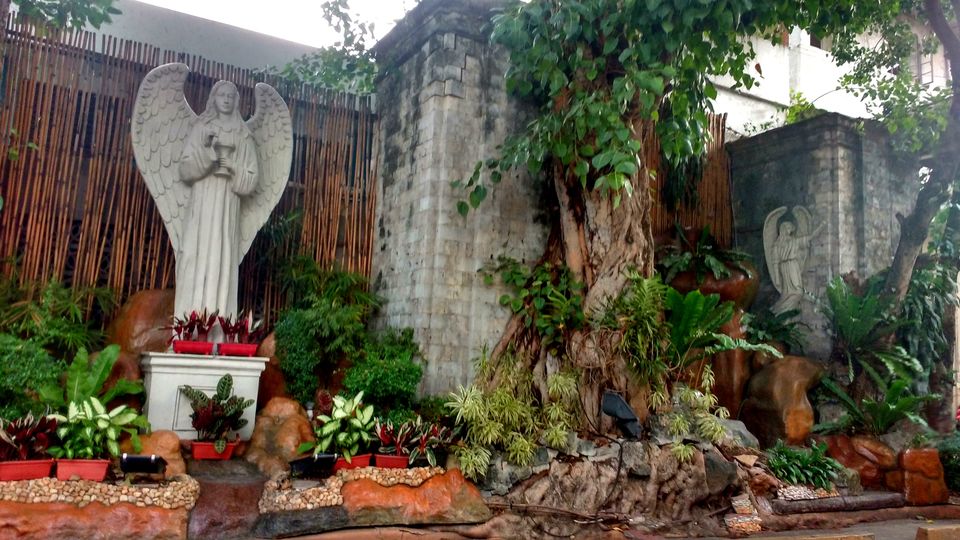 I loved Cebu. I loved everything about it- the places, the people, and the whole aura. There was no traffic at all, unlike in Manila. Also, I saved a lot of money in commuting. I went to see all these places via jeepney or by taking a walk. The natives were helpful to me to the extent that sometimes I used to doubt their intentions. Whenever I was actually lost or seemed to be lost, someone or the other offered me help on their own. Exploring Cebu was a beautiful experience. Those two days were quite gratifying.
To sum up, I would say that I hope everyone finds a destination that does to them what Cebu did to me.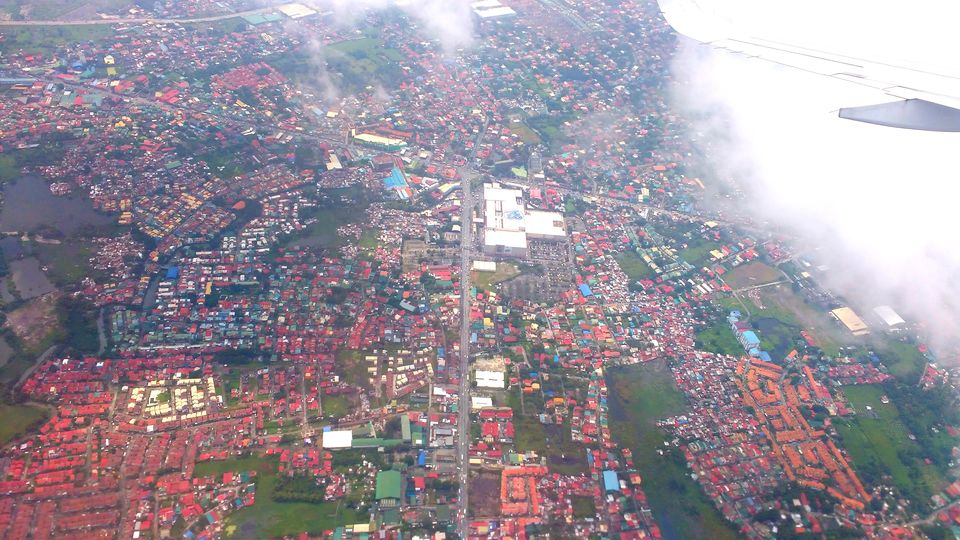 And in my next travelogue, I will tell you about my last stop in the Philippines where I took one of the most important decisions of my life.
Keep travelling :)