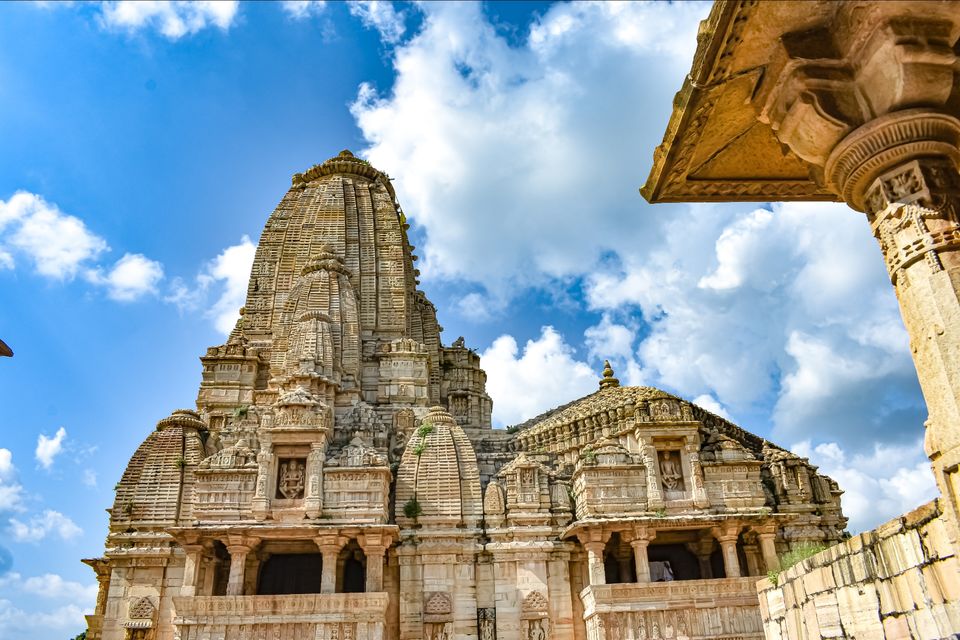 -- Chittorgarh Fort --
The journey started from Udaipur when we took a bus ride from Government bus stand which took around 3.30 hours to reach Chittorgarh. (Which I will not recommend ), as buses are not very good.
- prefer taking Cabs from Udaipur / book tourist buses in case of bunch of people.
You can not travel the fort on you foot as it is the largest fort in India, so you can find autos which are available in plenty or personal vehicle to enter the fort premises where you will find many old architecture, few of them I have mentioned:
- Meera Temple : built after a well known devotee of Krishna in 16th century Meera.
- Vijaya Stambh : equivalent to a 10 story building, was built by Rana Kumbha in 1448 in memory of his victory over Malwa led by Mahmud Khilji.
- Rana Kumbha's palace : It is a must visit as Rana Kumbha used to live here and spent his royal life.
- Sathis Jain temple: group of 27 temples dedicated to Jain Teerthankaras.
- Gau mukh kund : You will find it strange these much of water at such height. And it's beautiful just alongside the boundary of Wall of fort. You are not allowed to go inside or use water though.
- Padmini Palace : Well know in recent years after a bollywood movie was made after this story of Rani Padmini named "Padmavat" . You will find the palace where she lived after marrying Ratan singh. Which is totally in middle of water. And place where Allaudin Khilji saw her first time from window in a mirror reflection.