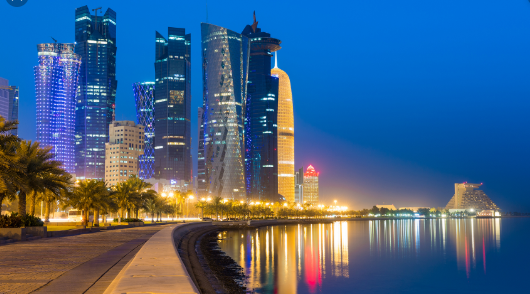 Hi World!!!! What is up?
I know there has been a delay since I uploaded my last blog but wait there's something interesting I came up with. Recently I visited Doha (Qatar) and trust me the city is worth exploring. Before I move ahead and share the details of the trip, do check out my travel video on YouTube.Make sure to like, love and subscribe to my channel.
Let's get started with the basic details:
"Doha" is the capital and the most beautiful city of the state of Qatar.
Travel time from Delhi,India (By Air): 4 hrs 30 mins. Direct flights are available from the major metropolitan cities.
Visa: On arrival (valid for 1 month), Need to book your return ticket and hotel booking in advance as this is required to clear immigration check. You need to have at least 1lakh in your bank account or credit card ( this is mentioned in the on arrival visa policy document but trust me at immigration they don't even bother to check your account).
Now let's talk about the expenses:
Flight tickets price may vary depending upon how soon you book the tickets from the date of travel. On an average, both side tickets may cost around Rs. 24000 to 28000. Moving on to the hotel price, in Doha you will have plenty of options to choose in between different hotels based upon the star rating, location specific and services, Airport pick and drop facility is also included with advance hotel booking. You can easily find good deals on online hotel booking websites. On an average, the charge for a single day stay at hotel start from 150 riyals to 500 riyals ( 1 riyal = 19 Indian rupees approx.)
I booked my stay online through booking.com where i found budget friendly deals on hotel booking.
My stay : Mercury Grand Hotel.
5 days stay (breakfast included) : 1100 riyal (Rs.22000 approx.)
location: Near Shouq Waqif (well known market place).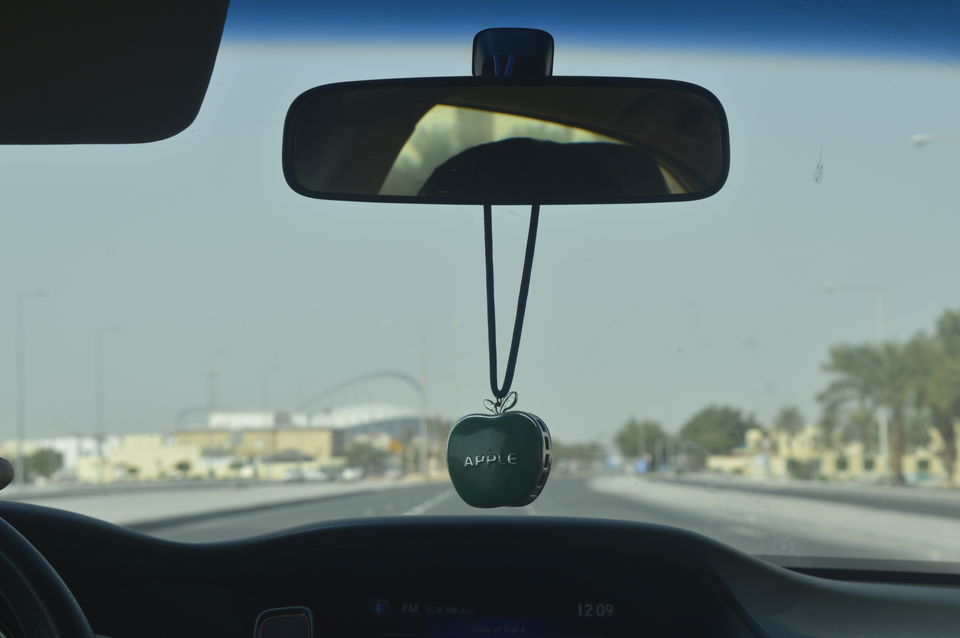 Taking about the transport facility, the city is well flourished with means of affordable public transport. you can easily find government cabs/ buses running around which you can hire for city transport. Hey wait you can't call it a cab , they are actually known as "Karwaan". which facilitates a cheap and comfortable transportation in the city. you can hire them directly (on road) or through online mode (app.) . Newly built metro is another fascinating thing to explore that have multiple stops within the city that will make your mobility a fun ride. Apart from all these "Uber rides" are also available at affordable rates.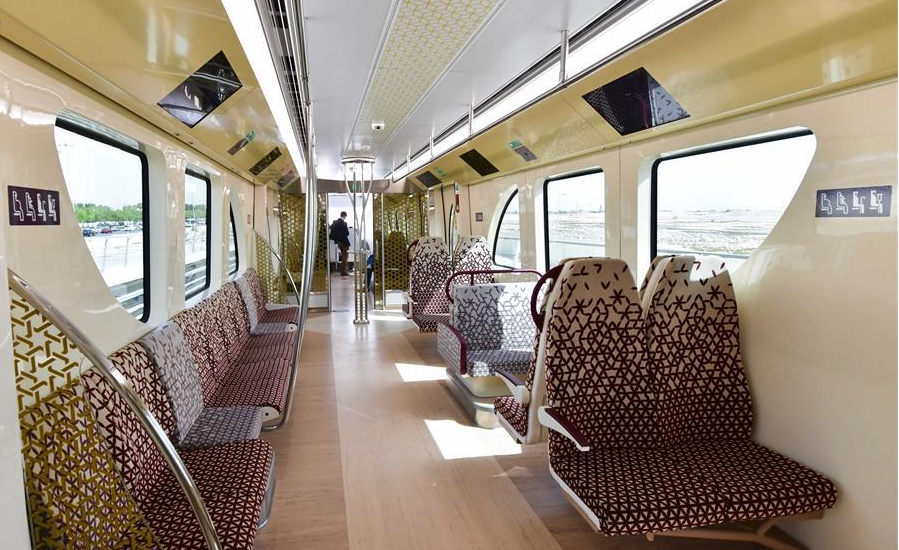 Doha is one of the most underestimated city. Even i never thought of exploring it. But I am fortunate enough that I did. Trust me it's worth exploring, a city that you can add in your travel diary. A city for your peaceful winter hide out. There are multiple tourist attraction that are literally breath taking. The one i loved the most is listed below:
i. Corniche Doha:
One of the most visited place at night, you can have the mesmerizing view of the beautiful skyline with a boat ride adding cherry on the cake.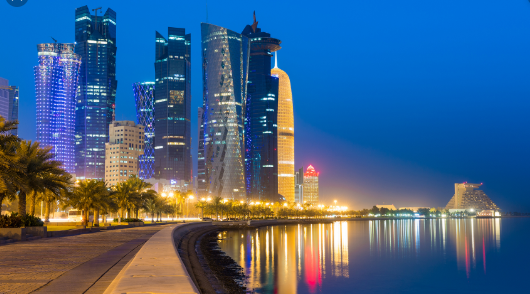 ii. Desert safari
If you love adventure and want some adrenaline rush, Desert safari is what exactly you should go for. Few miles away from Doha city, desert safari is the most exciting thing to do in the desert. Either you can directly go to the "Sealine beach" and book your rides there or certainly agencies are active within the city and also online that provide a complete package for a full day/ half day desert adventure that includes camel rides, desert safari in a private jeep , ATV bike rides, sealine view and many more. Different websites provides different rates for the package.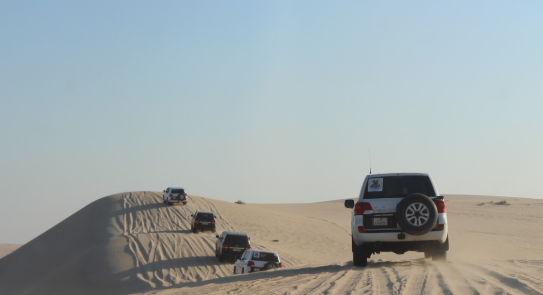 iii. Katara village:
Truly a masterpiece of architectural work that you can explore. This is situated in the heart of Doha city, i don't think a whole day will be enough to explore this place but undoubtedly it's worth spending your time and clicking pictures, you can also relax at the Katara beach which is nearby to this place.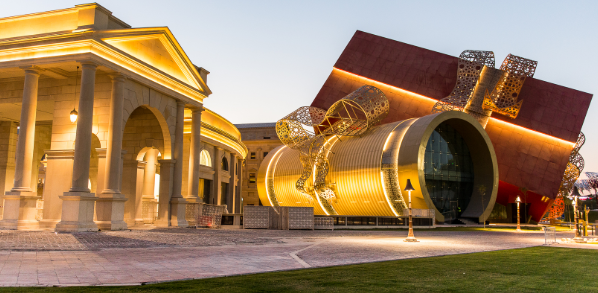 Few more tourist attraction including the City Mall's:
Museum of Islamic Art: This one is situated along side to Chorniche, which includes fine Islamic art and the history of the origin of Islam. One who roam for knowledge can gather here.
Doha National Museum : Another place to explore the culture and history of the country.
Mall of Qatar: It's one of the top rated mall in Doha where you can find and experience the lavish lifestyle and Brand stores from which you can't take your eyes off.
Pearl City : Pearl city Doha is one of the major tourist attraction, it's a artificial island modeled after the Italian city of Venice. A beautiful place to spend your evening with your loved ones.
Villaggio Mall: One the most beautiful mall worth witnessing , that offers a boat ride within the mall.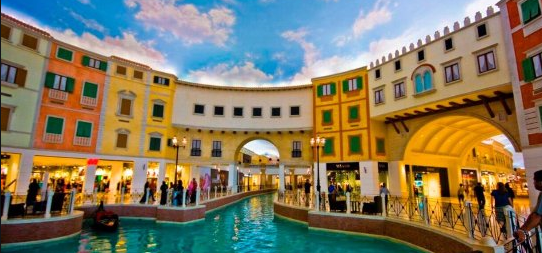 Isn't that enough to plan a trip??? Ask yourself and explore Doha , trust me you won't regret. Thank you reading this out. Please share your comments and do check out my trip video.