Ever since Qatar easied down visa procedures for many nationalities, there has been an evident influx in the number of visitors deciding to visit the country on transit or even other wise. Having lived 3 years here, here's an ultimate list to the things that one shouldn't miss out. And no matter what people tell you, please know this is one of the safest countries you could be in!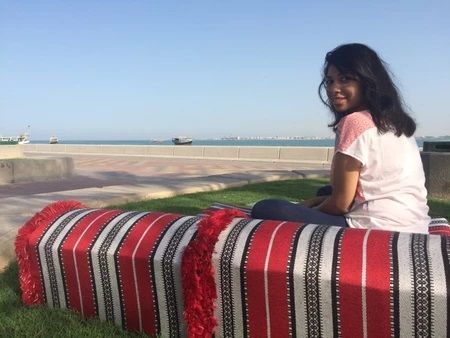 Best time ins to visit; November to April
Transport; Public buses, Uber, Karwa taxis, hop on hop off buses are also available for sight seeing
Currency; Use the exchange available in the airport to convert you money into Qatari Riyals or if you are visiting the Souq, you could go to Al-Fardan exchange, they have better exchange rates but its always crowded.
Places to visit;
Corniche- This 7km long stretch of waterfront promenade is a perfect introduction to this beautiful country. its hard to ignore the only standing skyline while you stroll around. Get down close to Museum of Islamic Arts and walk towards Souq Waqif if you do not want to walk for 7kms. Getting on 'dhow', a traditional Qatari boat, is another thing you could do to enjoy the views.
Souq Waqif- Of all the places, this tops my list. It's a beautiful depiction of historic Qatar. Buildings are modeled to replicate typical architecture. Souq covers a vast area, alley's dedicated for cafes, clothing, perfumes, pet animals, gold etc Can be found here. If you get bored (which is highly unlikely), make your way to novo cinemas and watch a movie.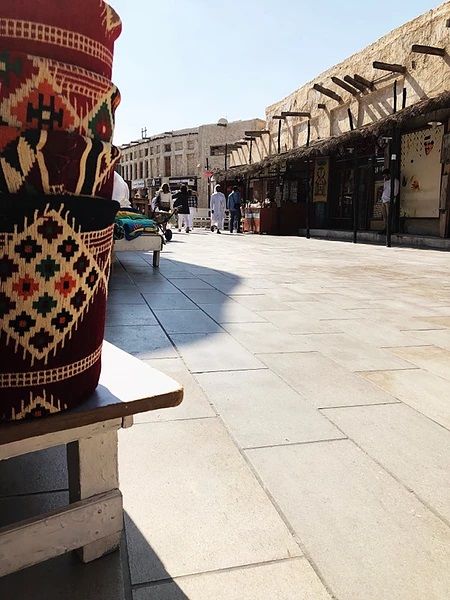 Museums- Museum of Islamic Arts(MIA) and Msheireb museums are some of the highly recommended museums in the whole of Qatar. MIA is located beautifully in the corniche and exhibits several Arab artistic artifacts. Where as Msheireb houses 4 museums, all of which are heritage houses. Here you get a picture of Qatar's history and it's development over time.

The Pearl- Modernistic and aesthetic side of Qatar. This vast, yet artificially built island, resembles the look of a string of pearls, justifying its name. Its divided into various districts where several styles of architecture (Spanish, Mediterranean, Italian, French, Moroccan), makes it a favorite hangout spot for many.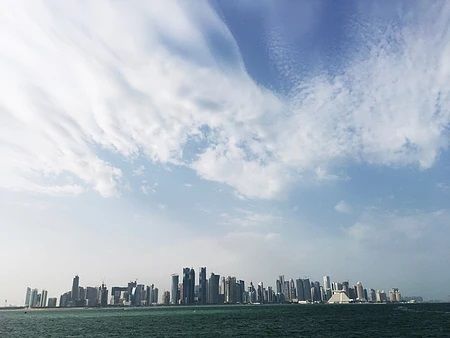 Sand Dunes- You might want to pair up with a tour agency to get to the sand dunes, located in Mesaid and also for going on dune bashing. There are several operators who provide a package which includes, dinner, campfire and dune bashing. You can book it for half a day or a full day.
State Grand Mosque- Imam Muhammed Bin Abdul Wahab Mosque is located on a quieter side of Doha. Best to visit during sunset to enjoy the architecture and its views. its open to both Muslims and non-Muslims. of course men have to be dressed accordingly and women can rent out free religious wears. Its the most luxurious and largest mosque in Qatar with 90 domes and can house 30,000 worshipers at a time.
Katara Cultural Village- Another very modernistic area, built with tourism in mind. It has amphitheaters, exhibition halls and several building spaces that function a s a center for cultural exchanges. It is best to check out their website before going. In my opinion, visit if you are spending 2 or more days in Qatar. You could club this with 'The Pearl' in case its in your itinerary.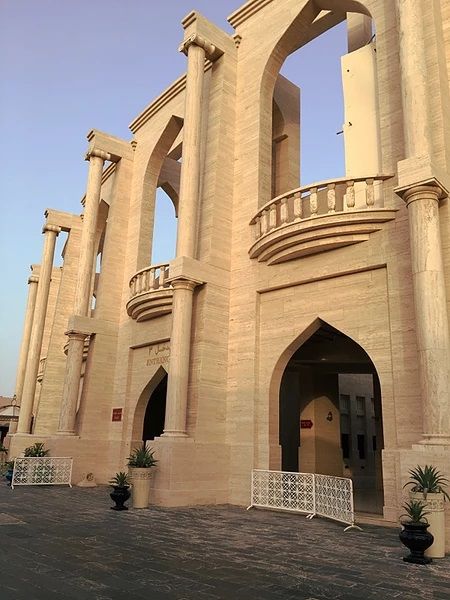 Apart from the above mentioned, there are not many other things you could do, yet there are several malls and beaches you could visit. One of the malls that tops the 'all time favorite' list is Villagio mall. And one of the highly recommended beaches would be Khor Al Udeid Beach, if you are visiting Sand dunes, you could club this with it, Otherwise it could be a little difficult to get there. So, this is it. This list sums up most things you could do in Qatar.
Stay:
One of the best places to stay is within Souq waqif or in and around it. It's where public transport such as hop-on hop-off buses stop and most touristy things are in walkable distance. Easiest way is to figure out using Booking.com's hotel map that helps you compare all the prices of nearby properties.