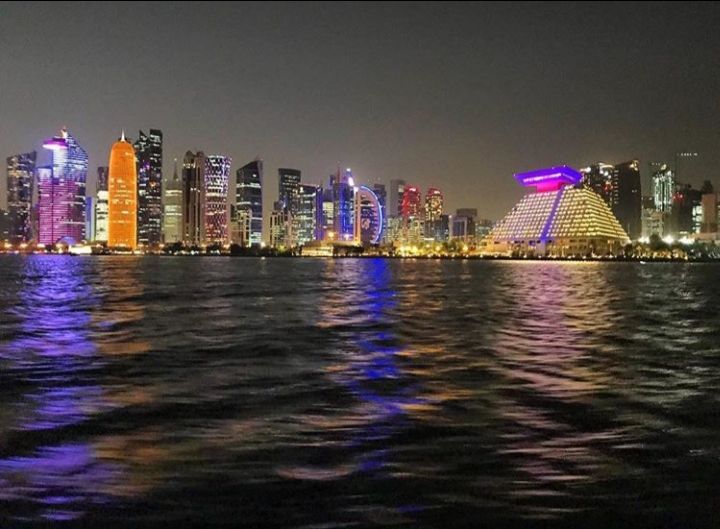 Doha has always been just a transit point for me and my husband, on our way to Europe when flying with Qatar Airways. This country was never on our bucket list, but this time on invitation from our close friends who are settled in Doha, we decided to go on a short 3 day trip to visit them.
We landed at Hamad International Airport, Doha at 2.50 am in the morning and headed towards the Immigration counters. Indians are granted a 30 day visa waiver, free of charge, at the Airport on presentation of a Passport with minimum validity of 6 months and a confirmed return flight ticket. So you don't have to apply for a Visa back home. Just carry ur Passport, return flight ticket and hotel booking confirmation (incase they ask). We had our proof of accomodation ready with us, which was the Rent Agreement emailed to us by our friends as we were going to stay at their place in Doha. I was a little nervous when it was my turn to face the Immigration Official, wondering what questions I would be asked as we have a general opinion that the Middle East Countries can be strict at times. But to my surprise, I was only asked one question "How many days are u staying in Qatar?". The Official didn't even check my return flight ticket nor ask where I was going to stay. So we just breezed through Immigration and after collecting our baggage, we left the Airport with our friends who were waiting for us outside.
DAY 1:
We woke up at 10.30 am, had our breakfast and headed out with our friends for our first day of sightseeing. The first place we visited was the Doha Corniche, offering stunning views of the Doha Skyline and the Museum of Islamic Art. We clicked a few pictures and enjoyed the cool breeze and beautiful views. February is a very good time to visit Doha, day temps were around 23°C & night temps 15°C. Our next stop was Hilton, Doha for a drink. It is a lovely waterfront property and we just
relaxed and chilled there for an hour before heading for lunch. We then drove to nearby Katara Cultural Village which is a waterfront area with an amphitheater, museum, shops, restaurants & a beach. Our friends chose to take us to a Seafood Restaurant called L'wzaar for lunch. We walked up to the 4 meter long display counter and chose which fish and other seafood we wanted and told them how we would like it cooked. You can choose to have it fried or grilled, Arabic or Japanese style. The tandoor style option was also available. The seafood was fresh, delicious and well presented. Service was great too. If you are in Doha, don't miss this restaurant. After lunch, we walked around the Katara Cultural Village and clicked pictures of this unique place. Our last sightseeing stop for the day was The Pearl- Qatar, an artificial island with upmarket residential towers,
popular dining spots and luxury brand stores. We walked along the waterfront promenade and clicked pictures. A must see when in Doha. Finally we ended the day with dinner at Fuego, the Argentinian Restaurant at Shangri La Hotel. A must visit if you are a steak lover.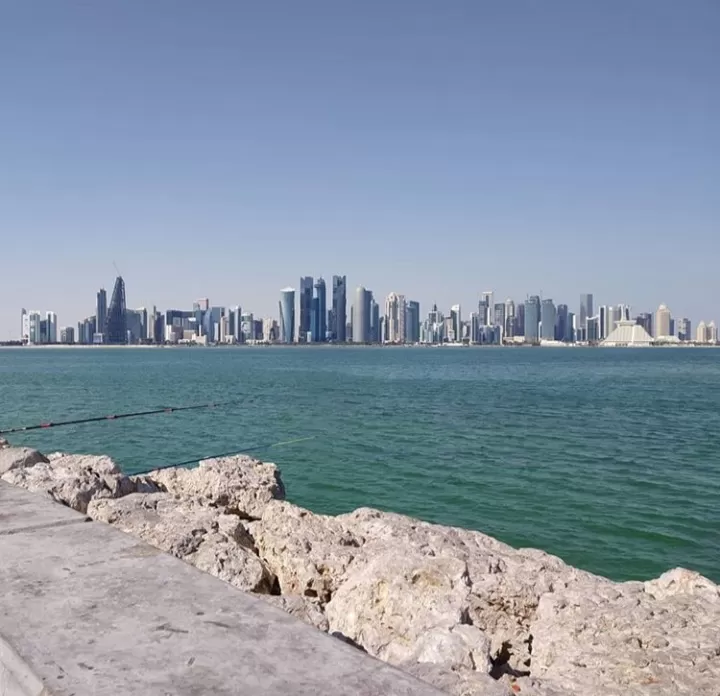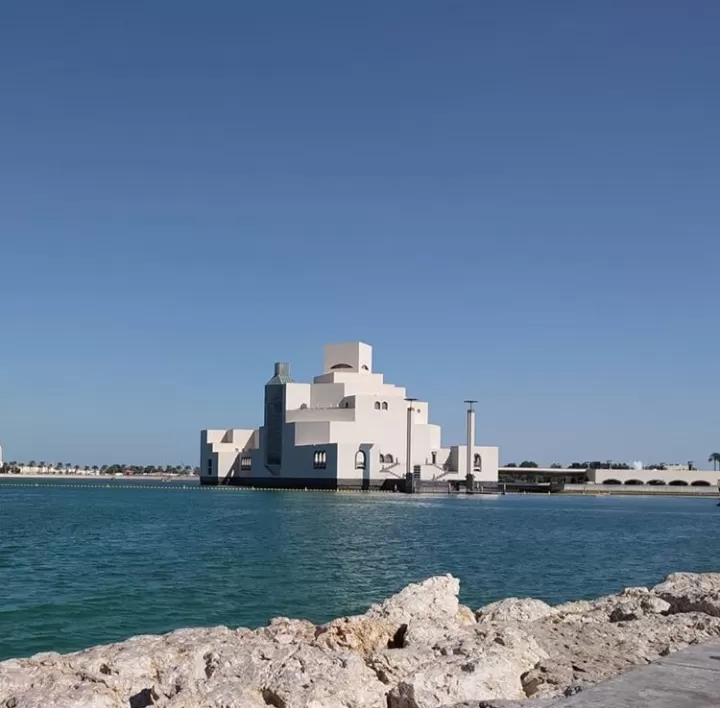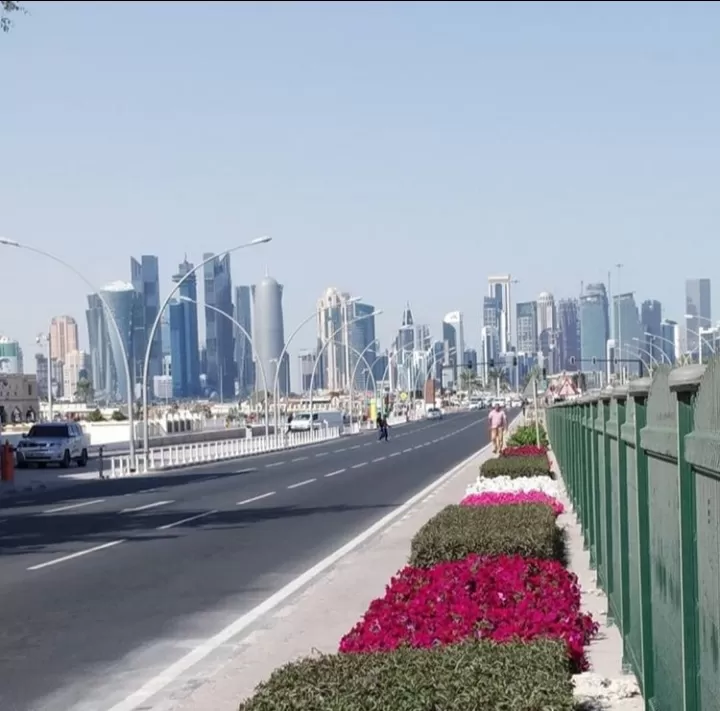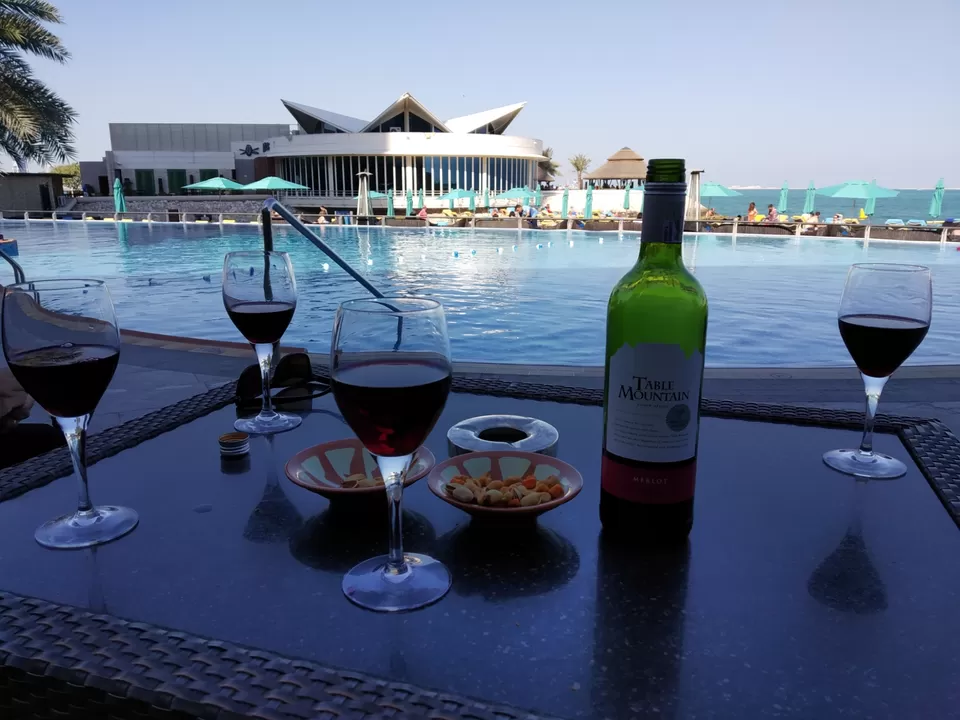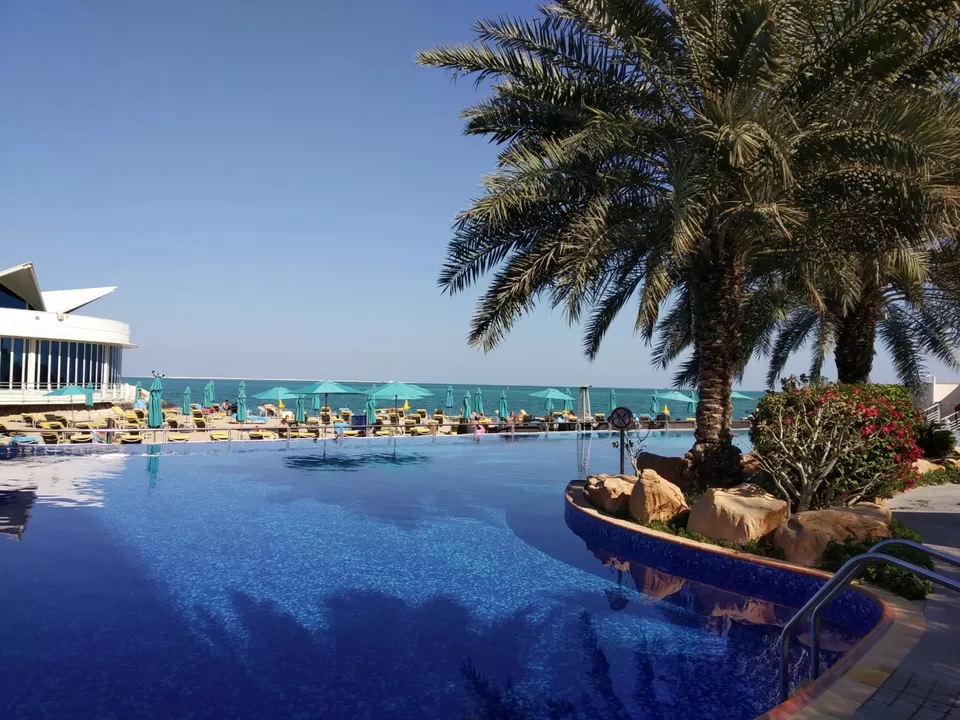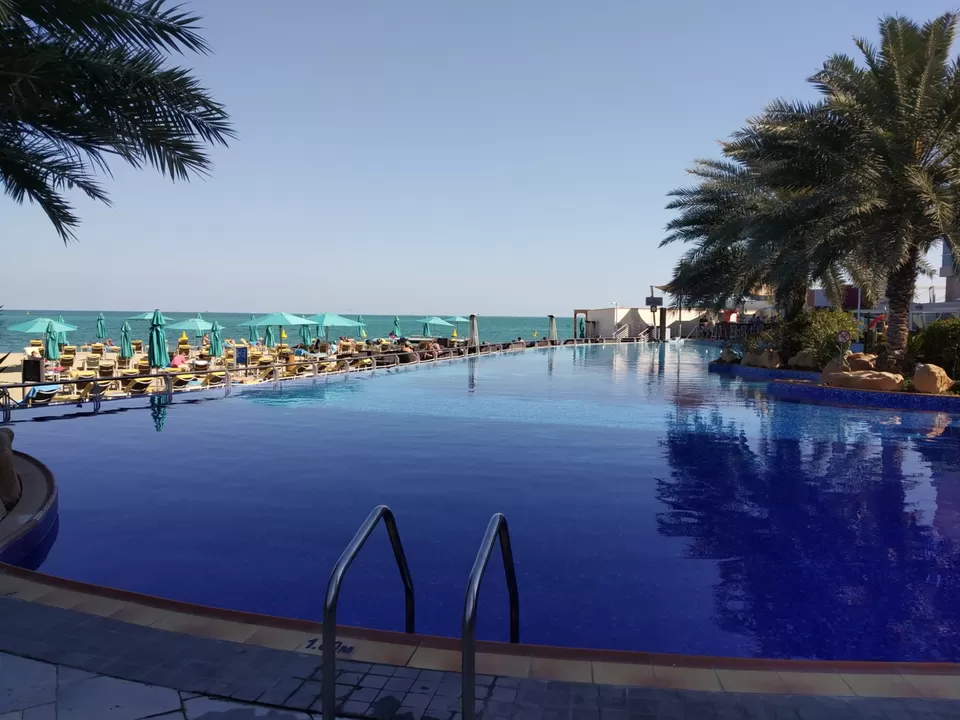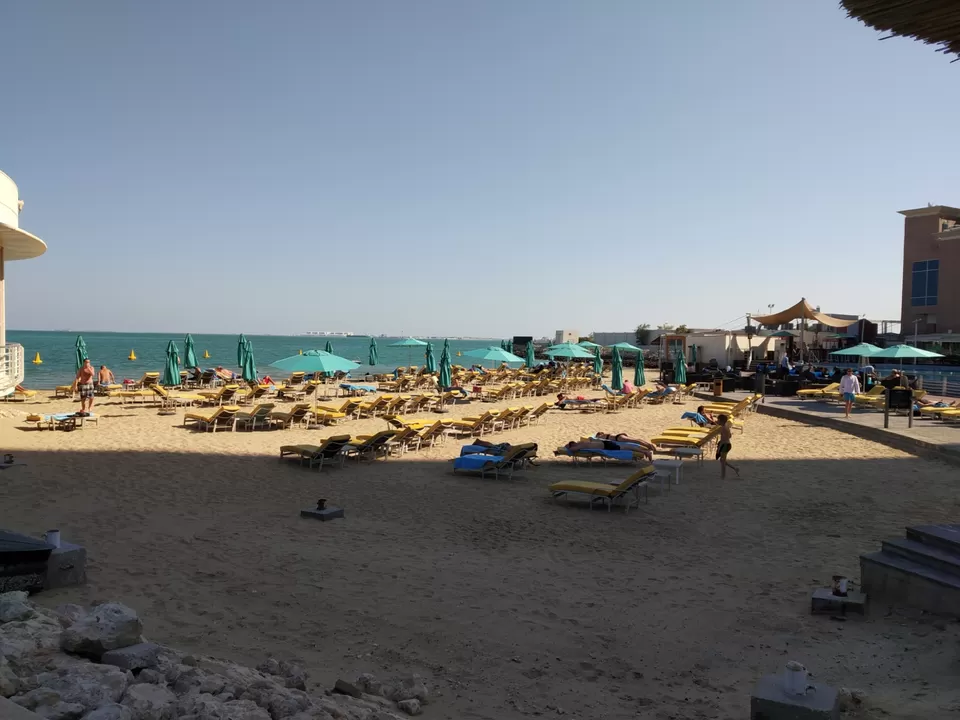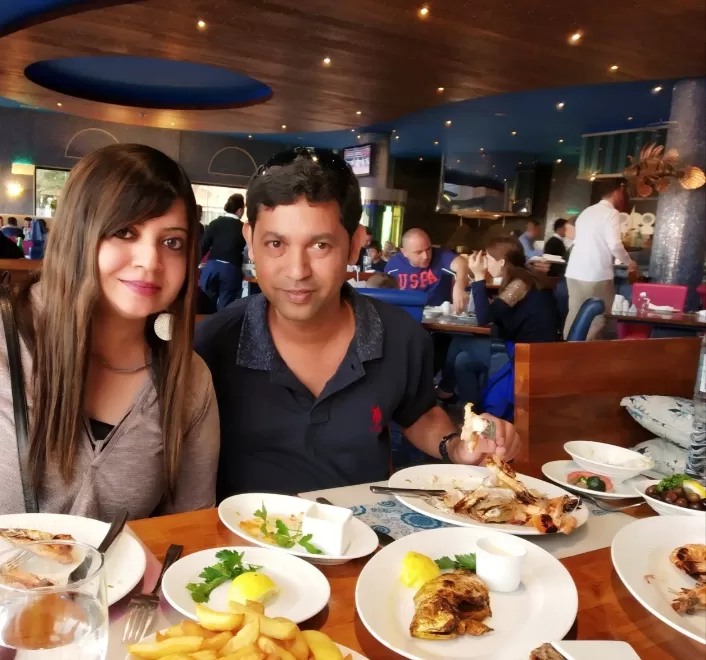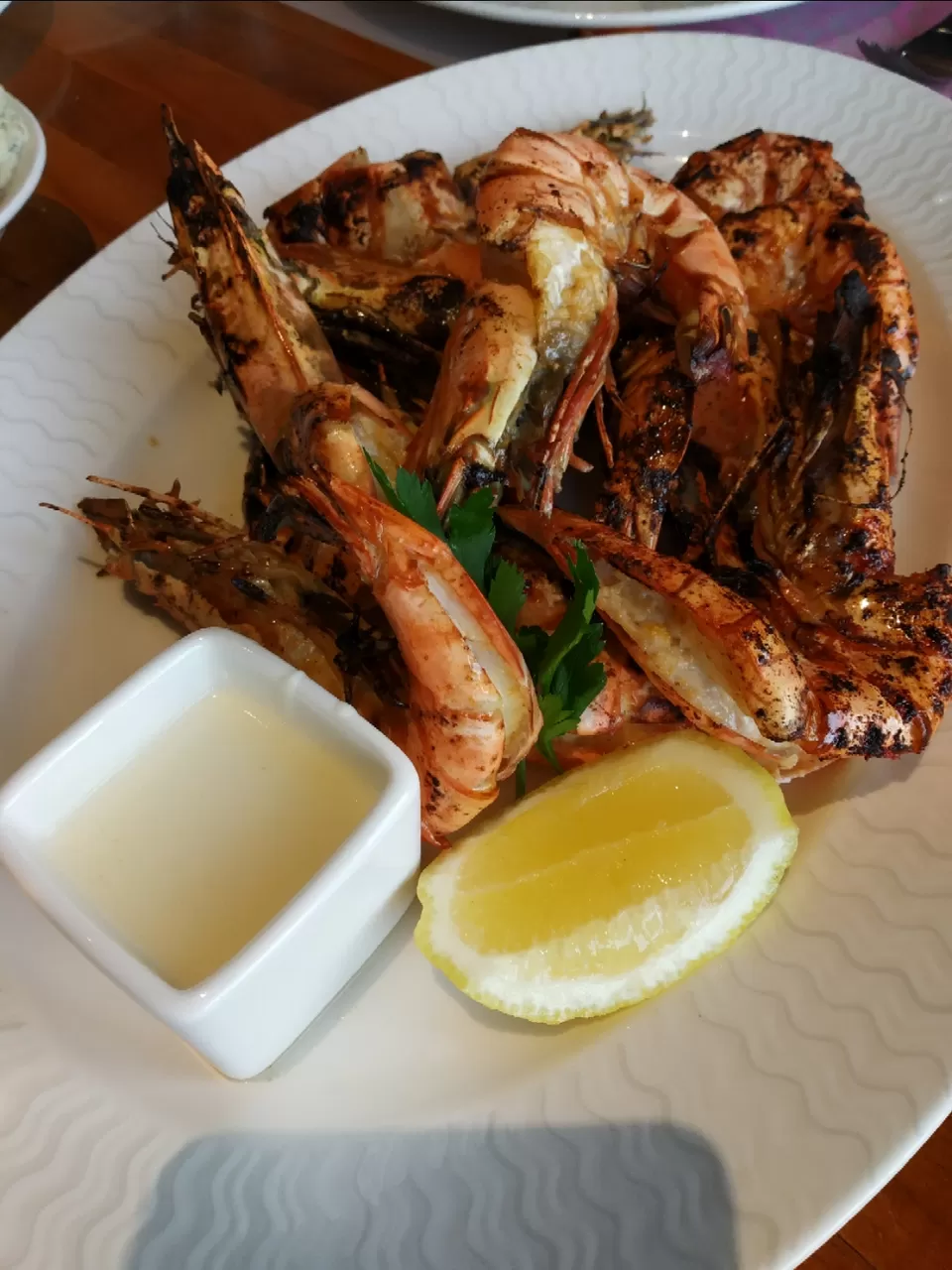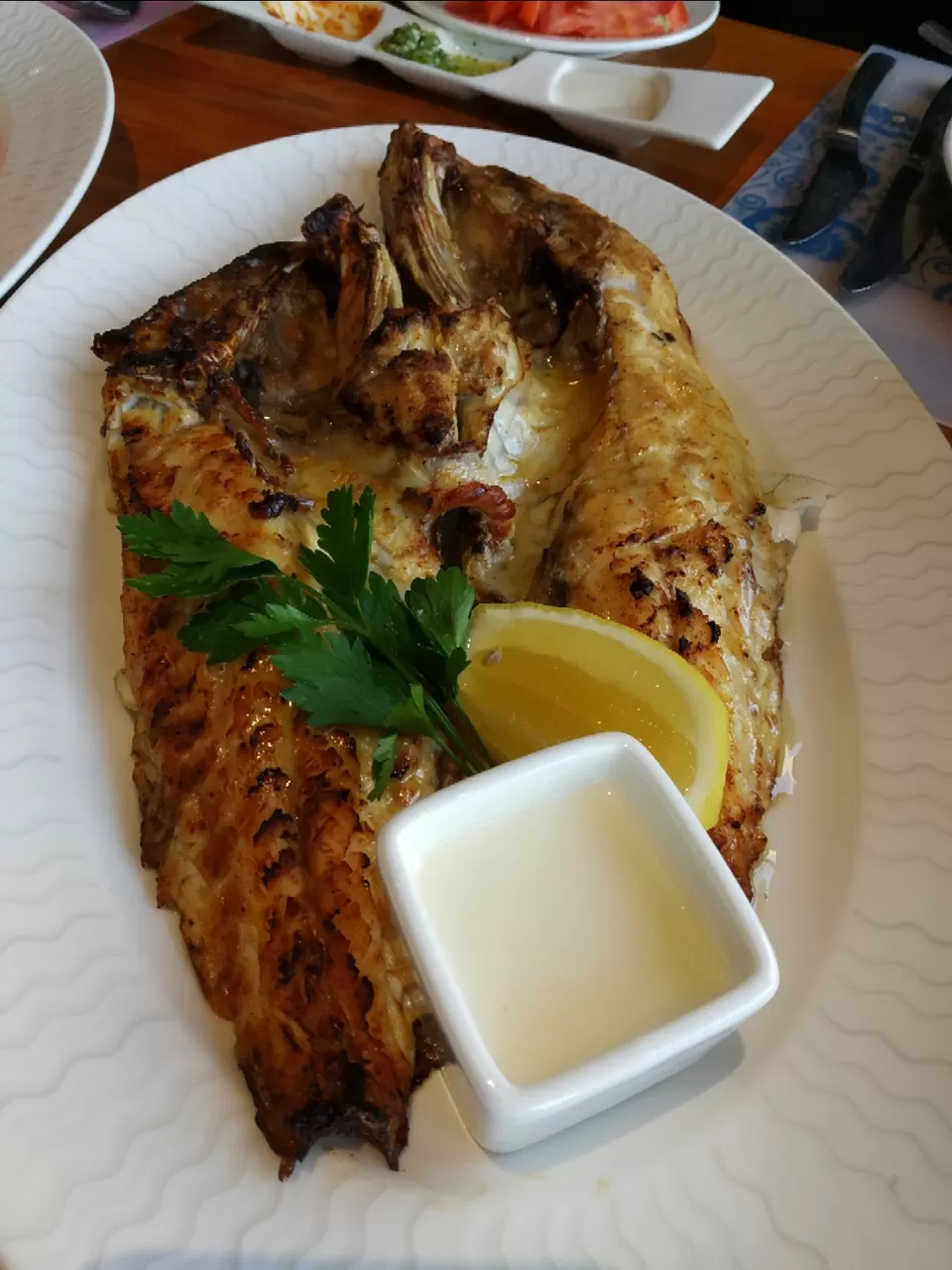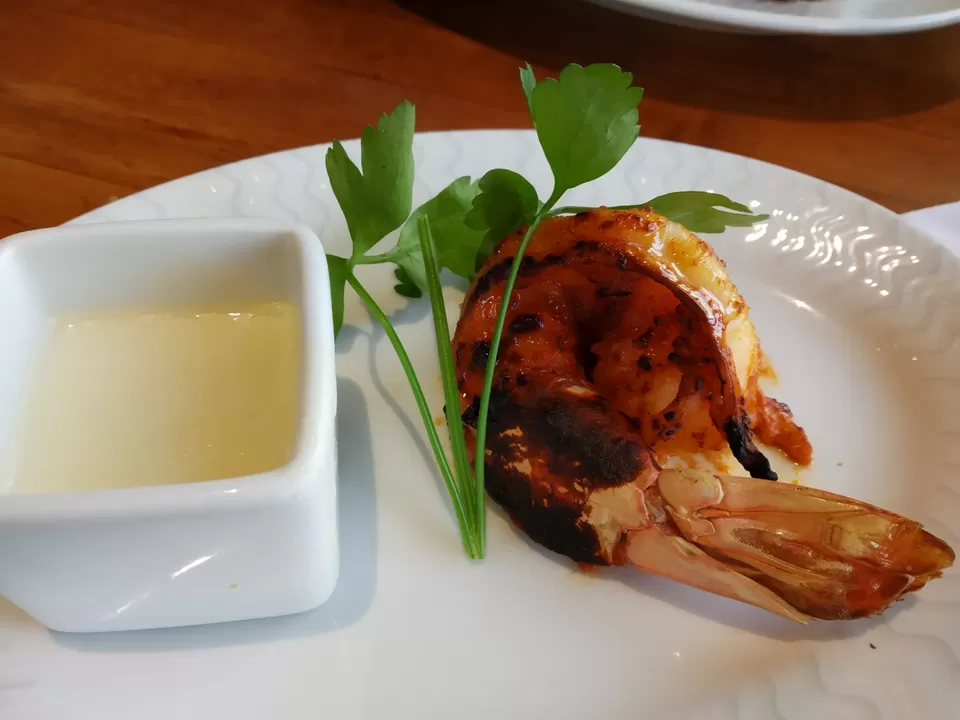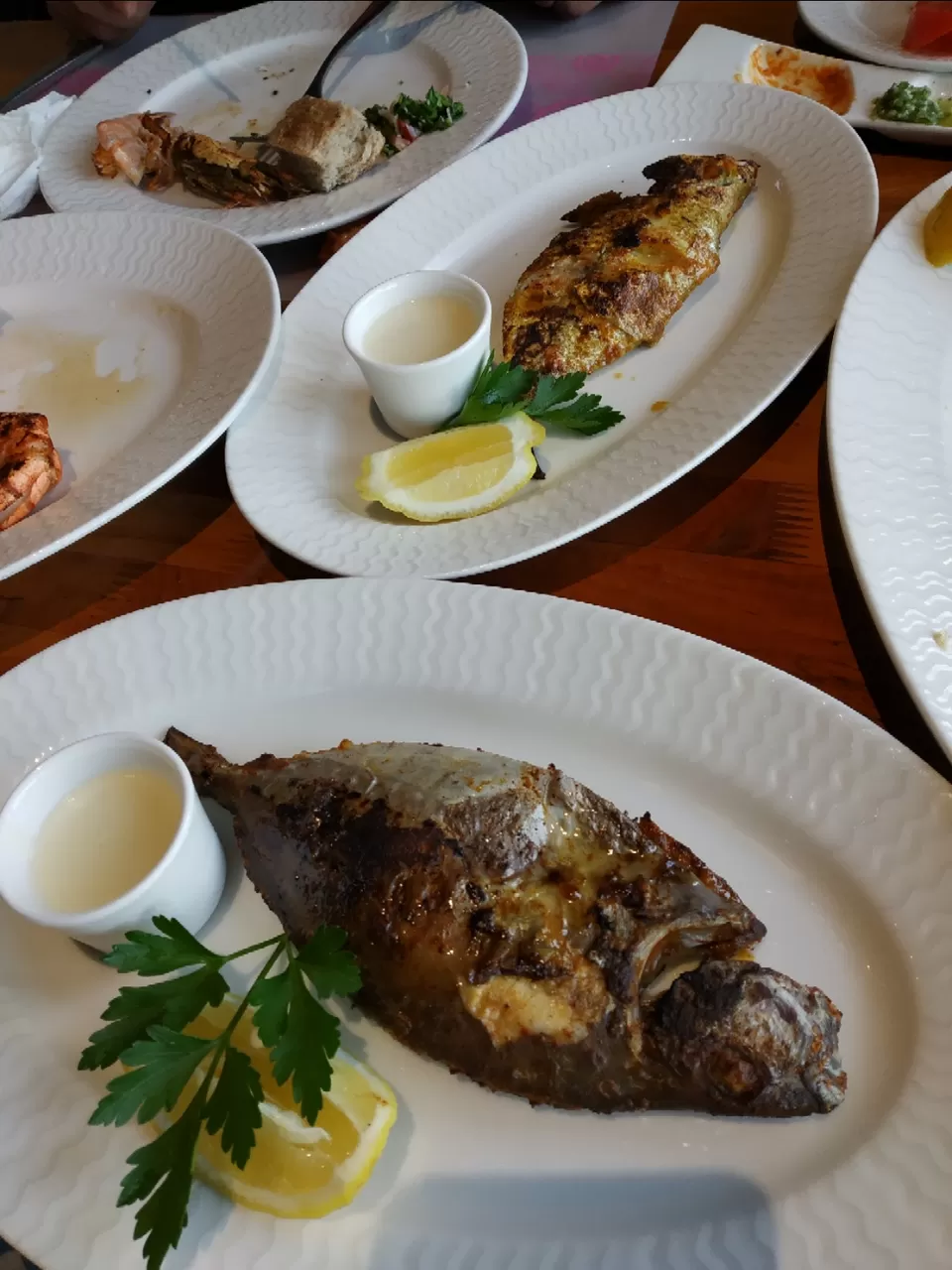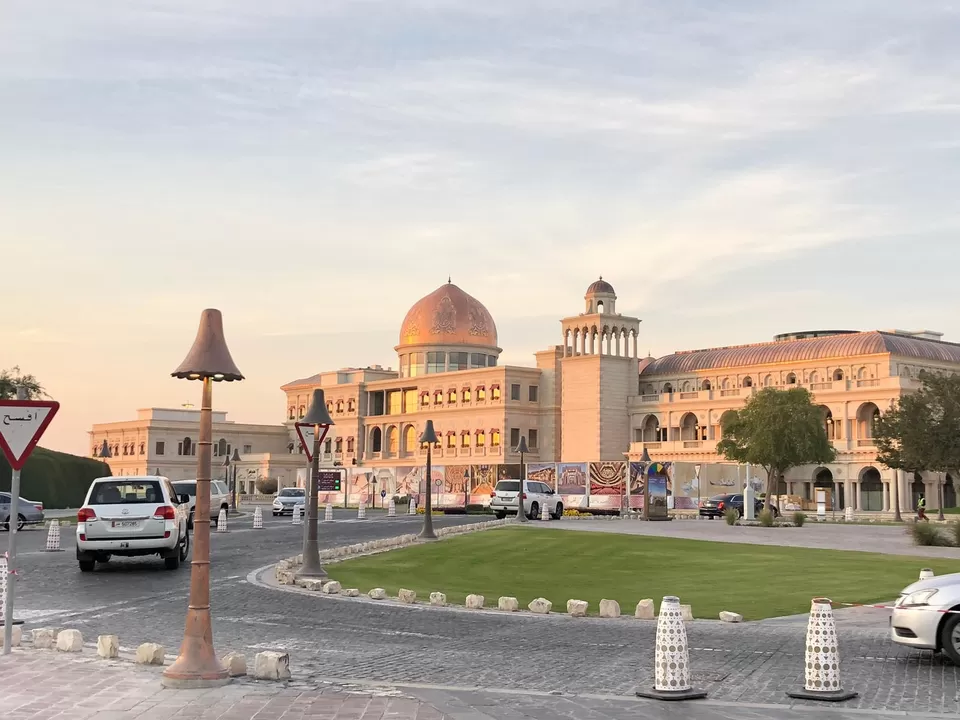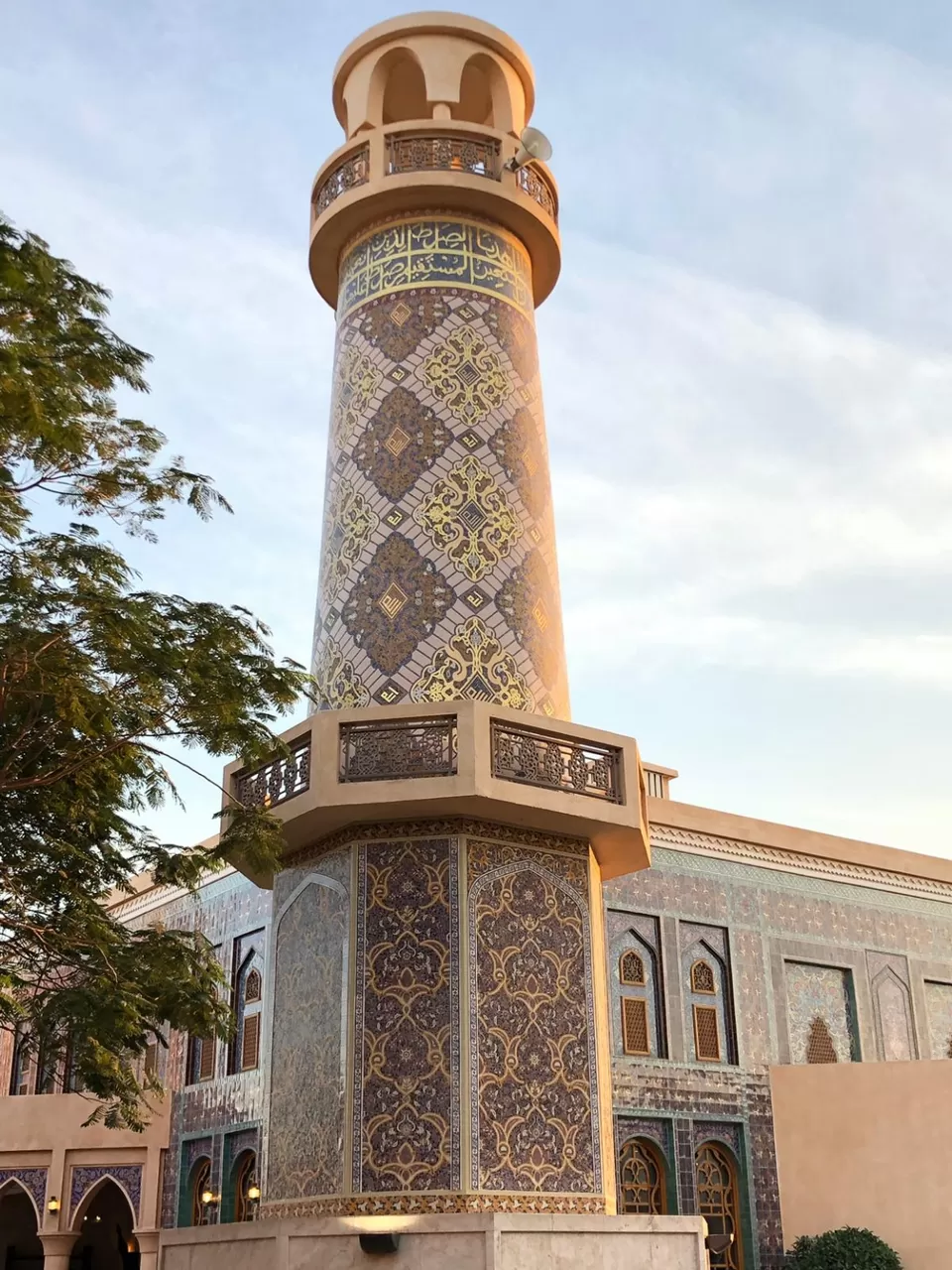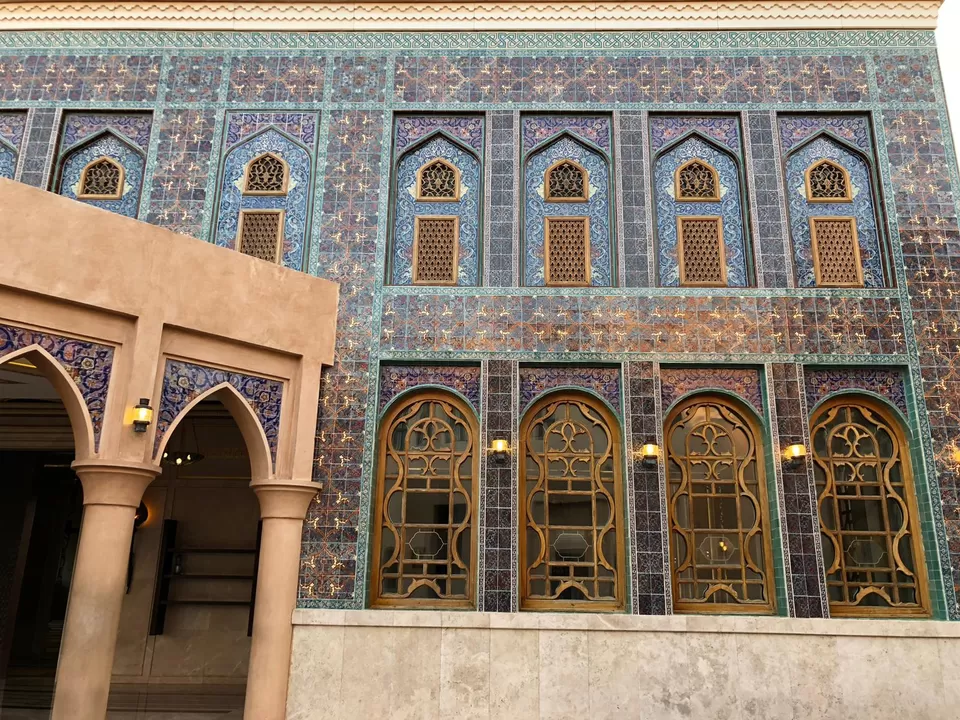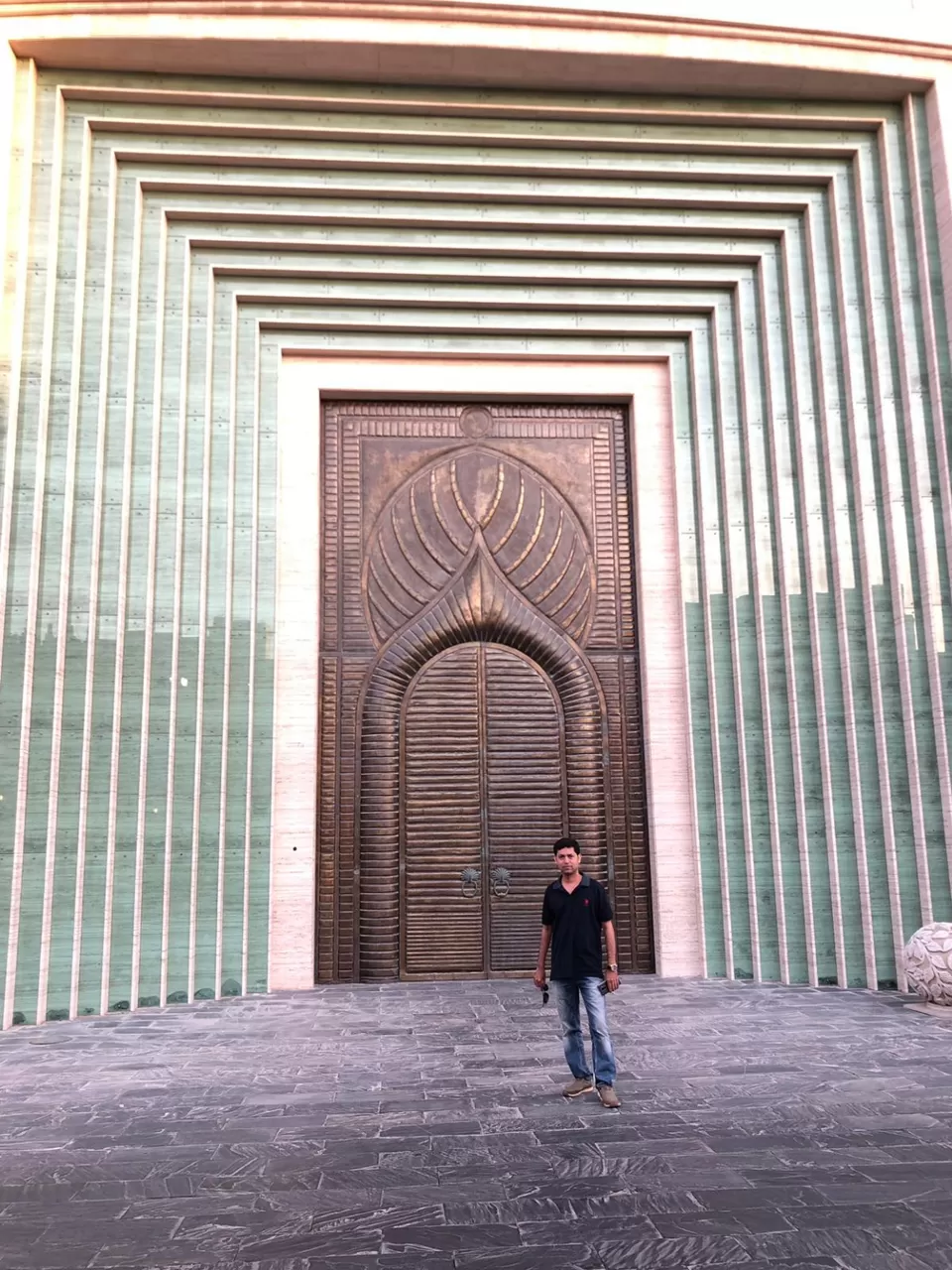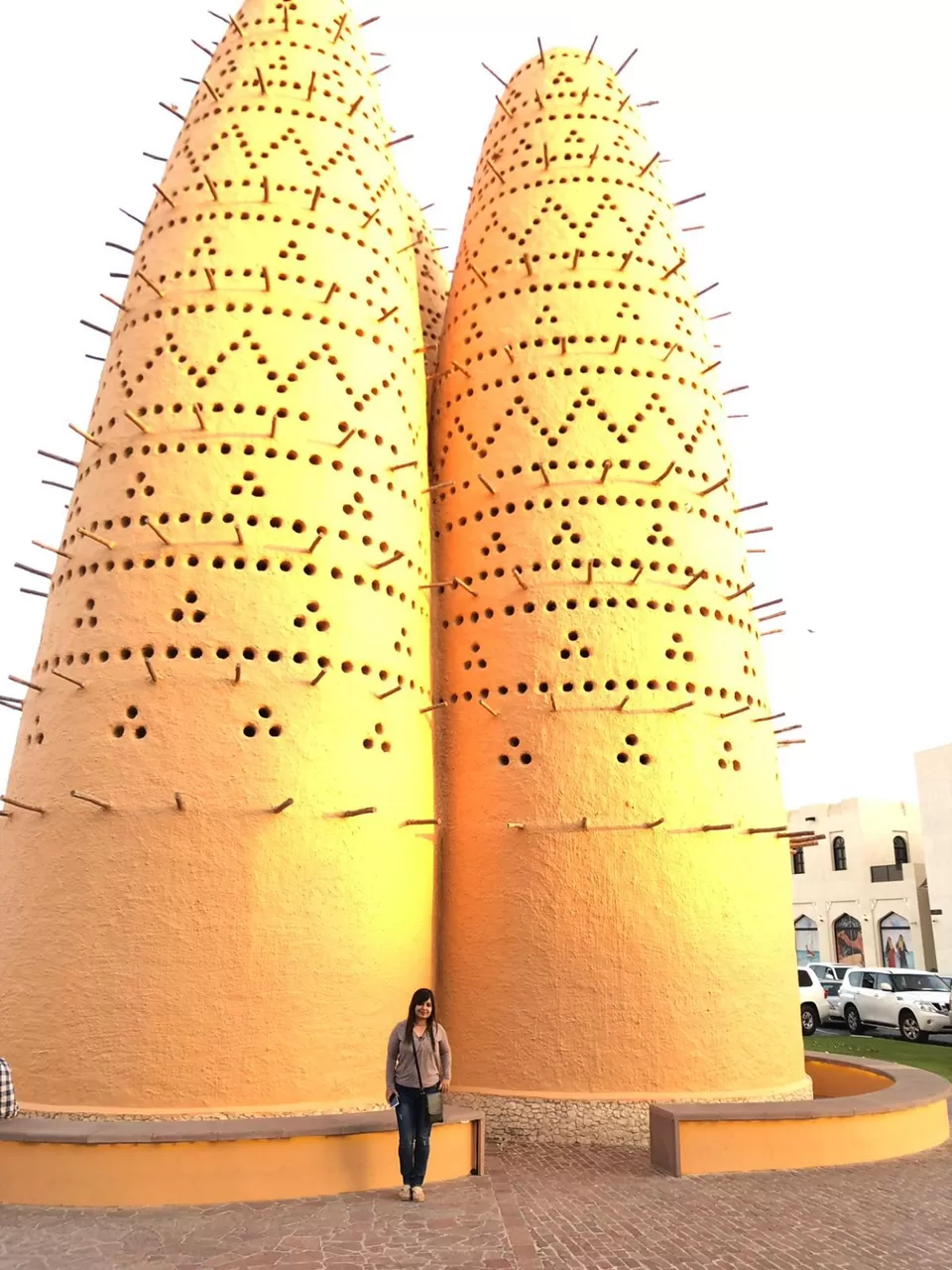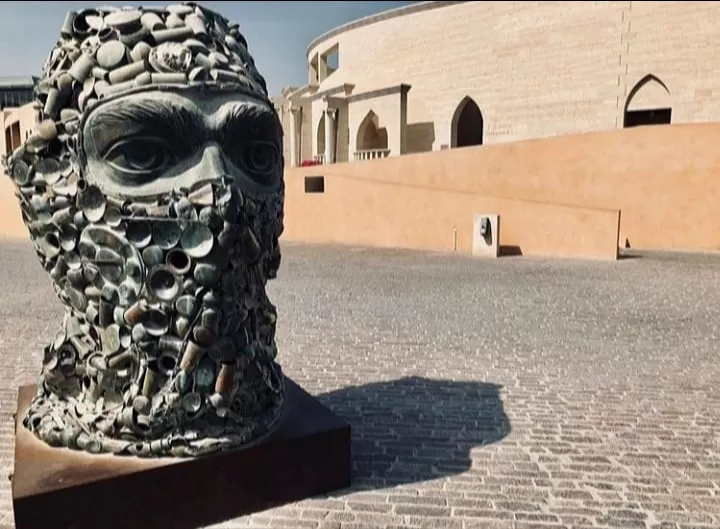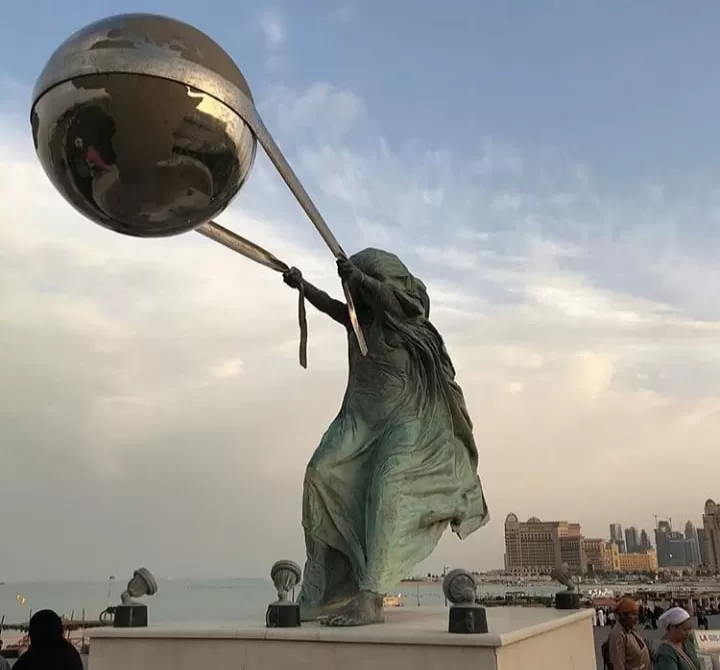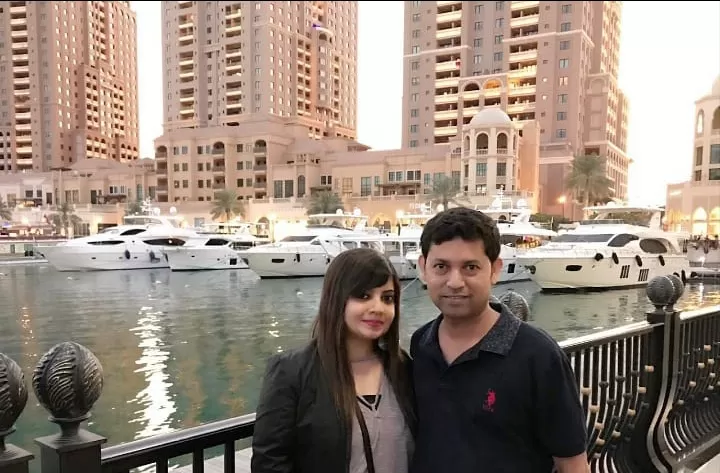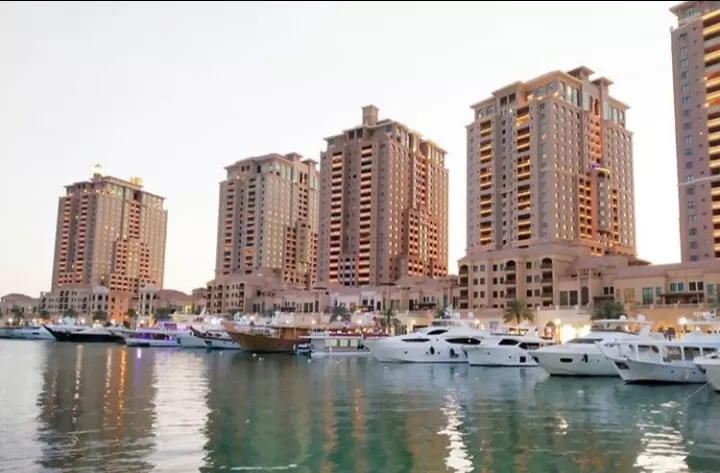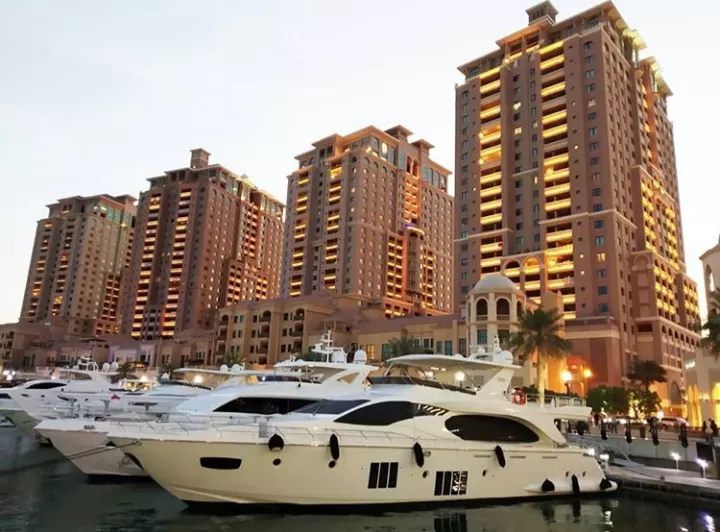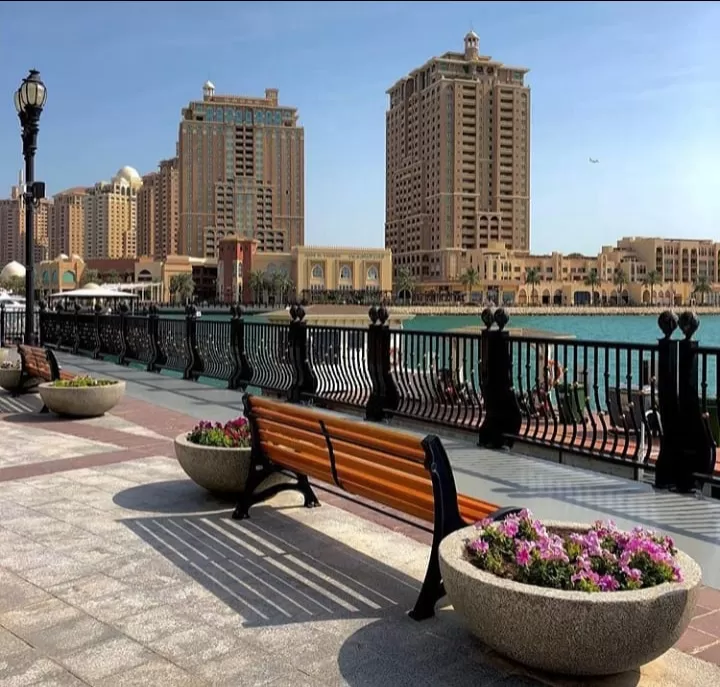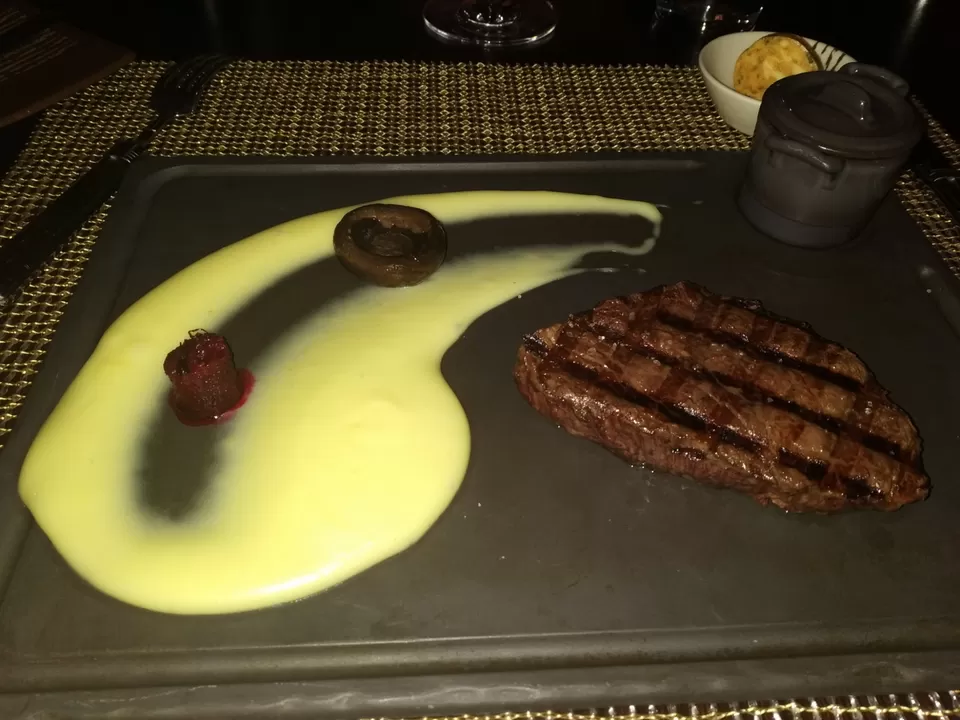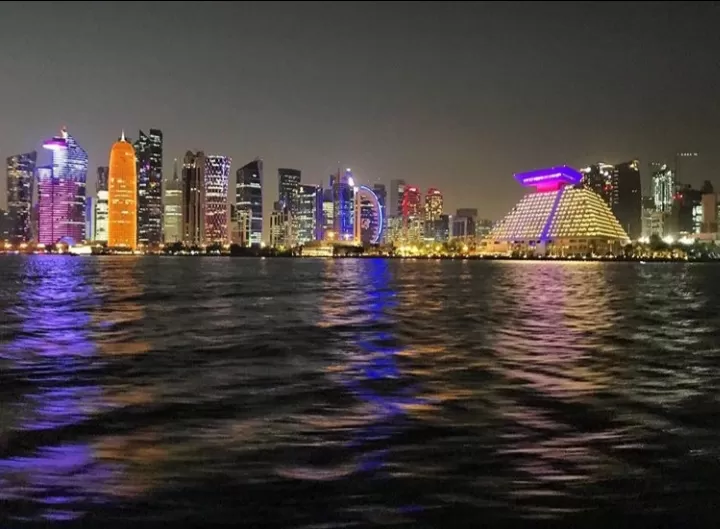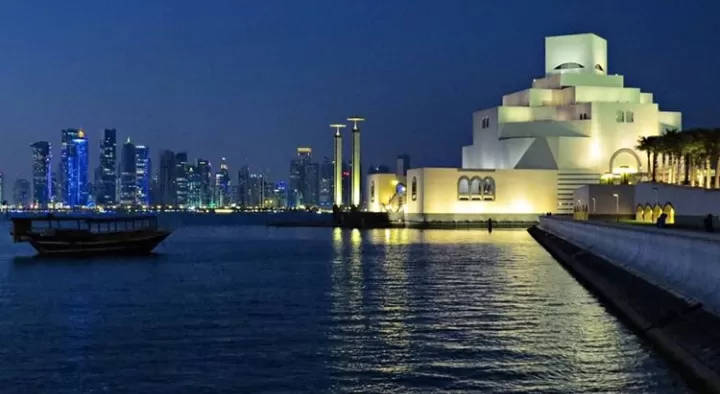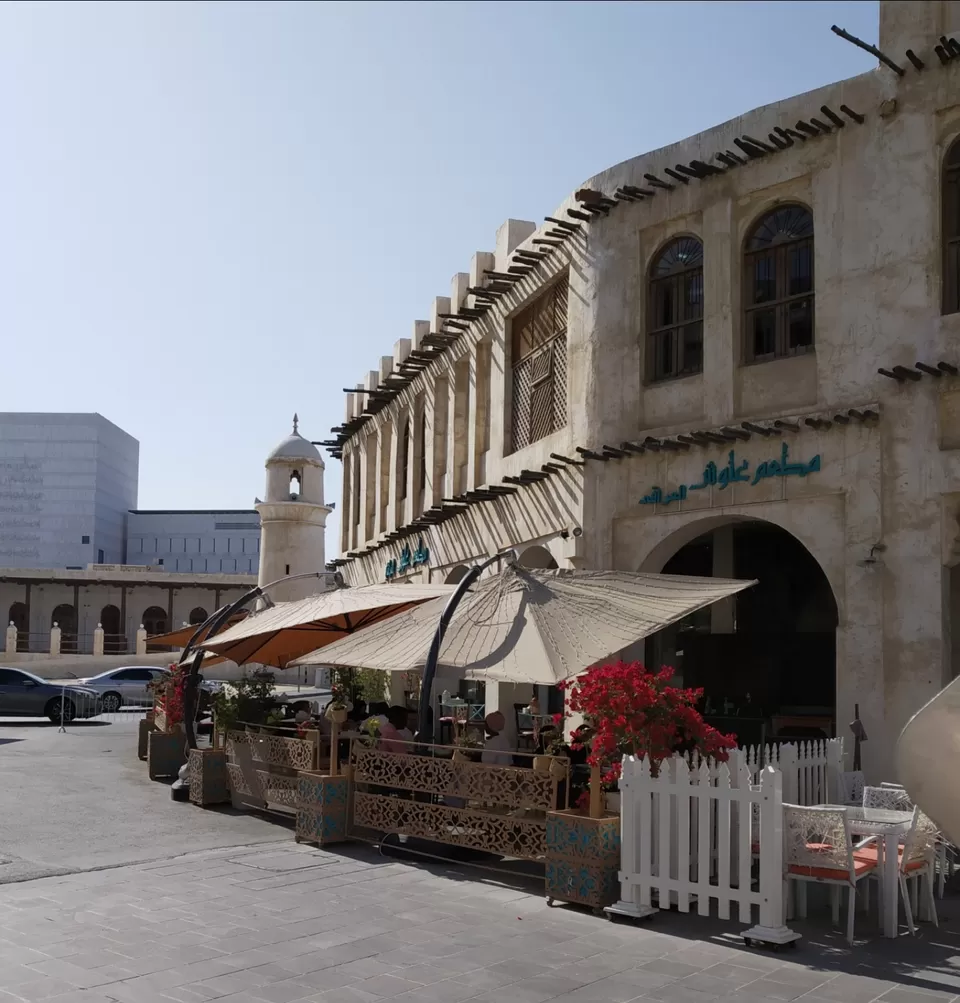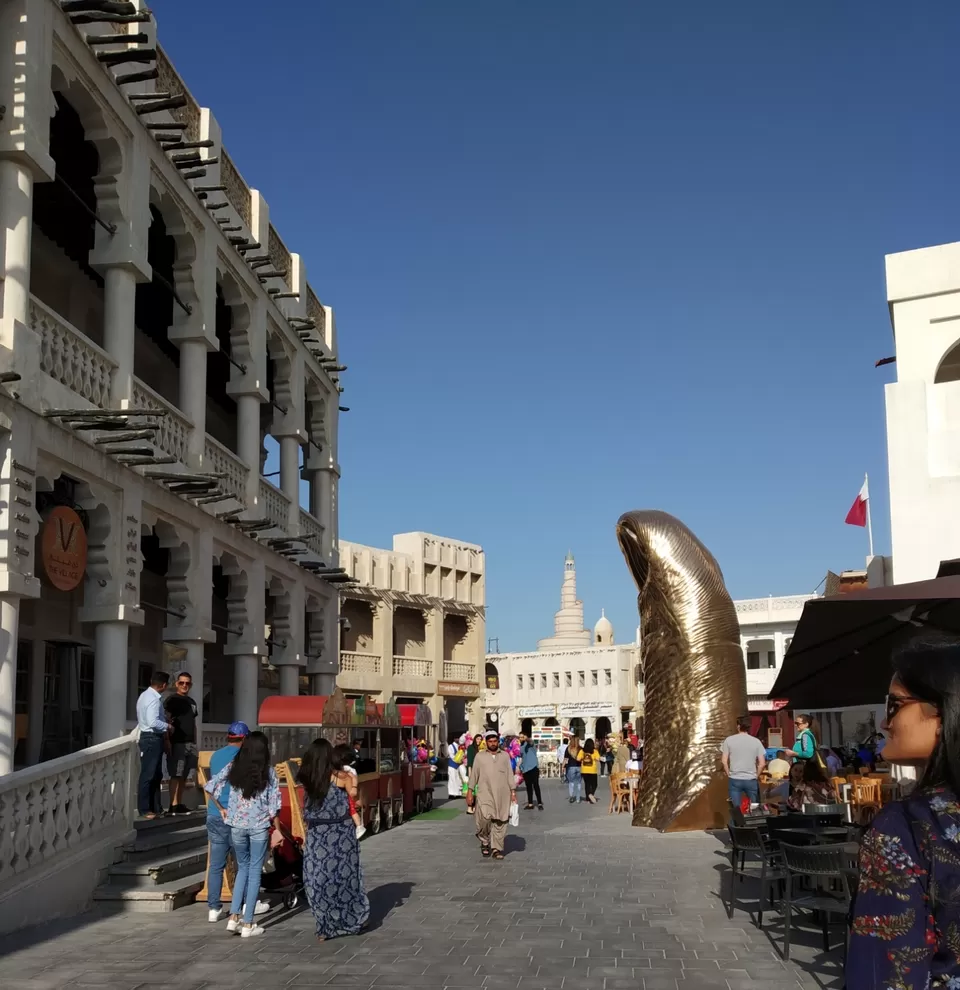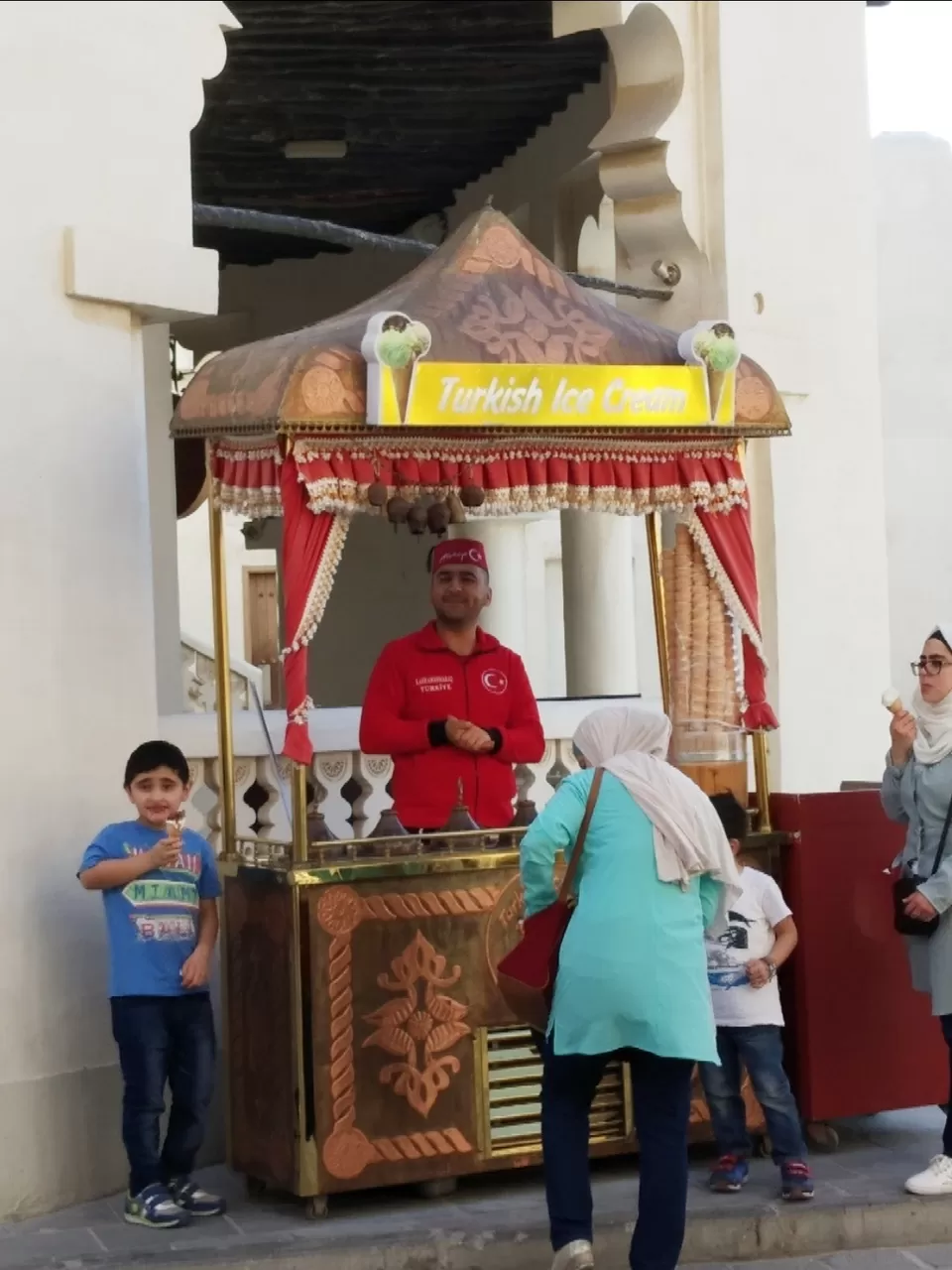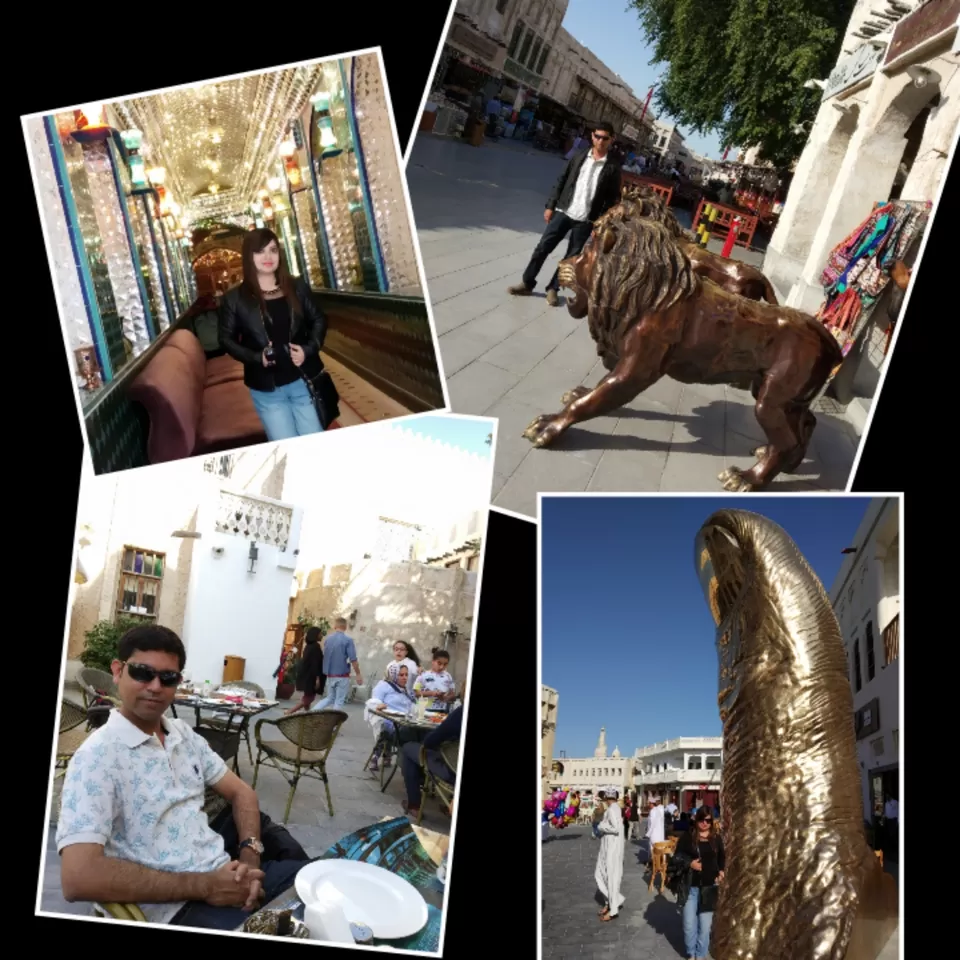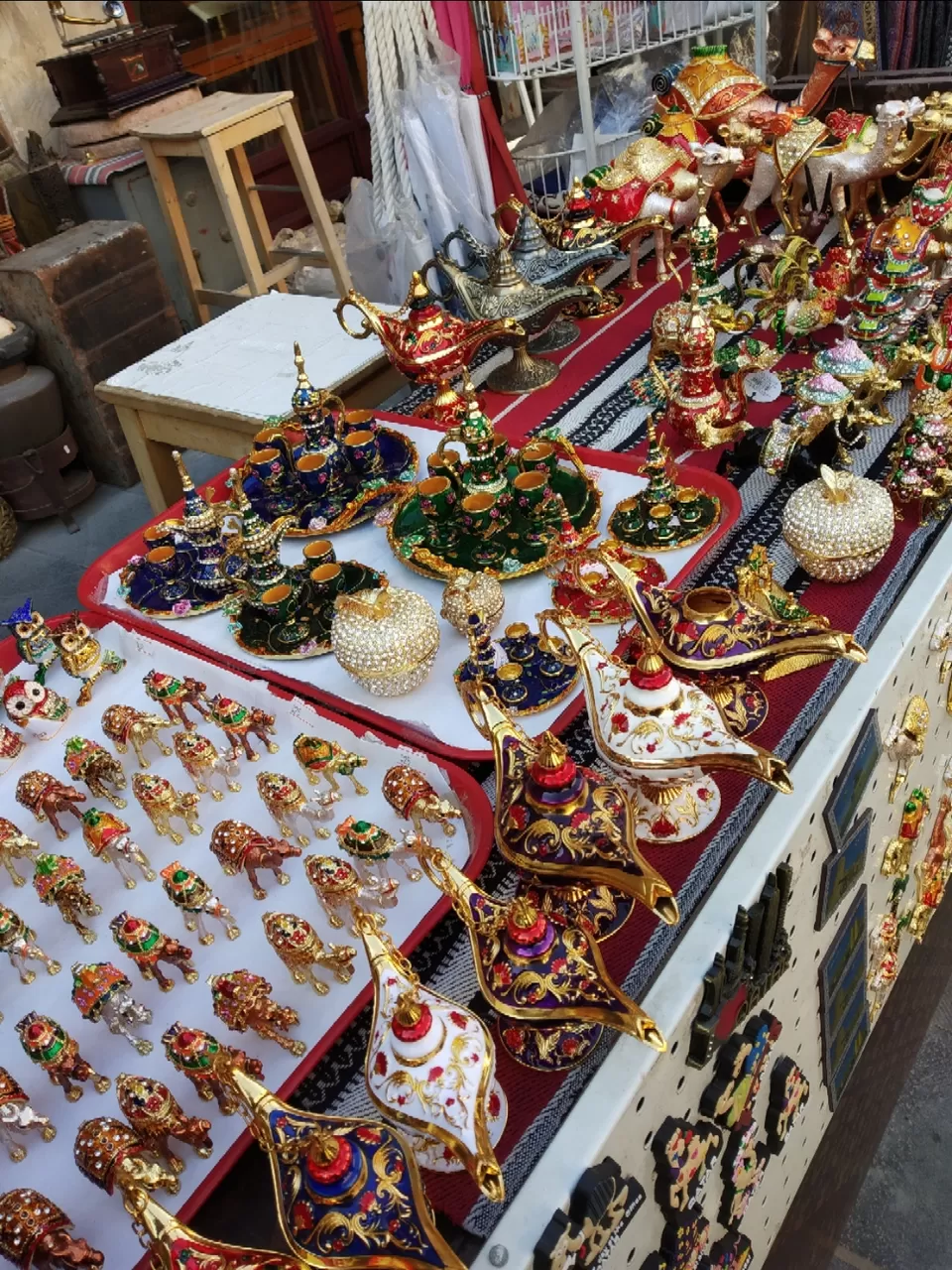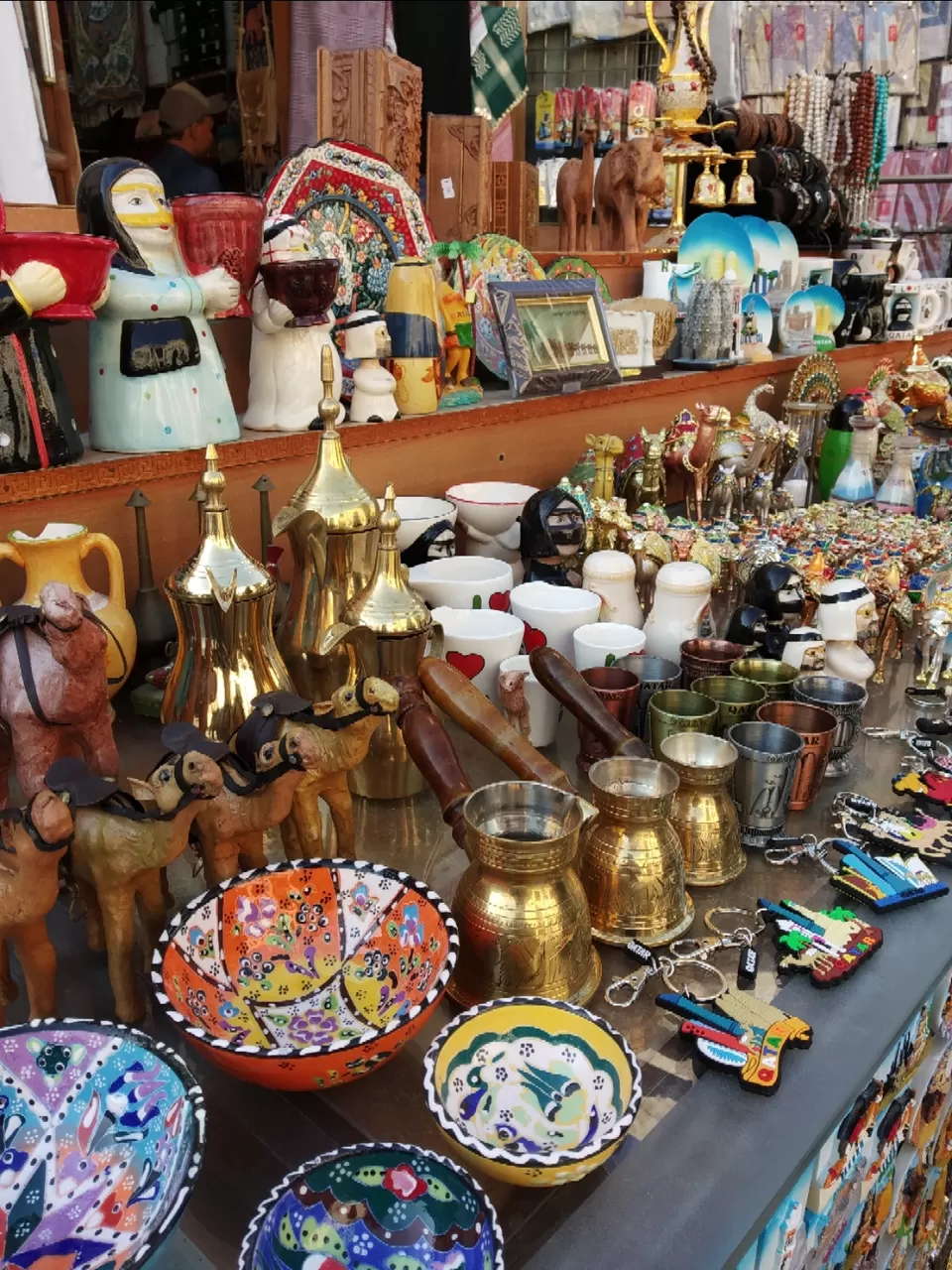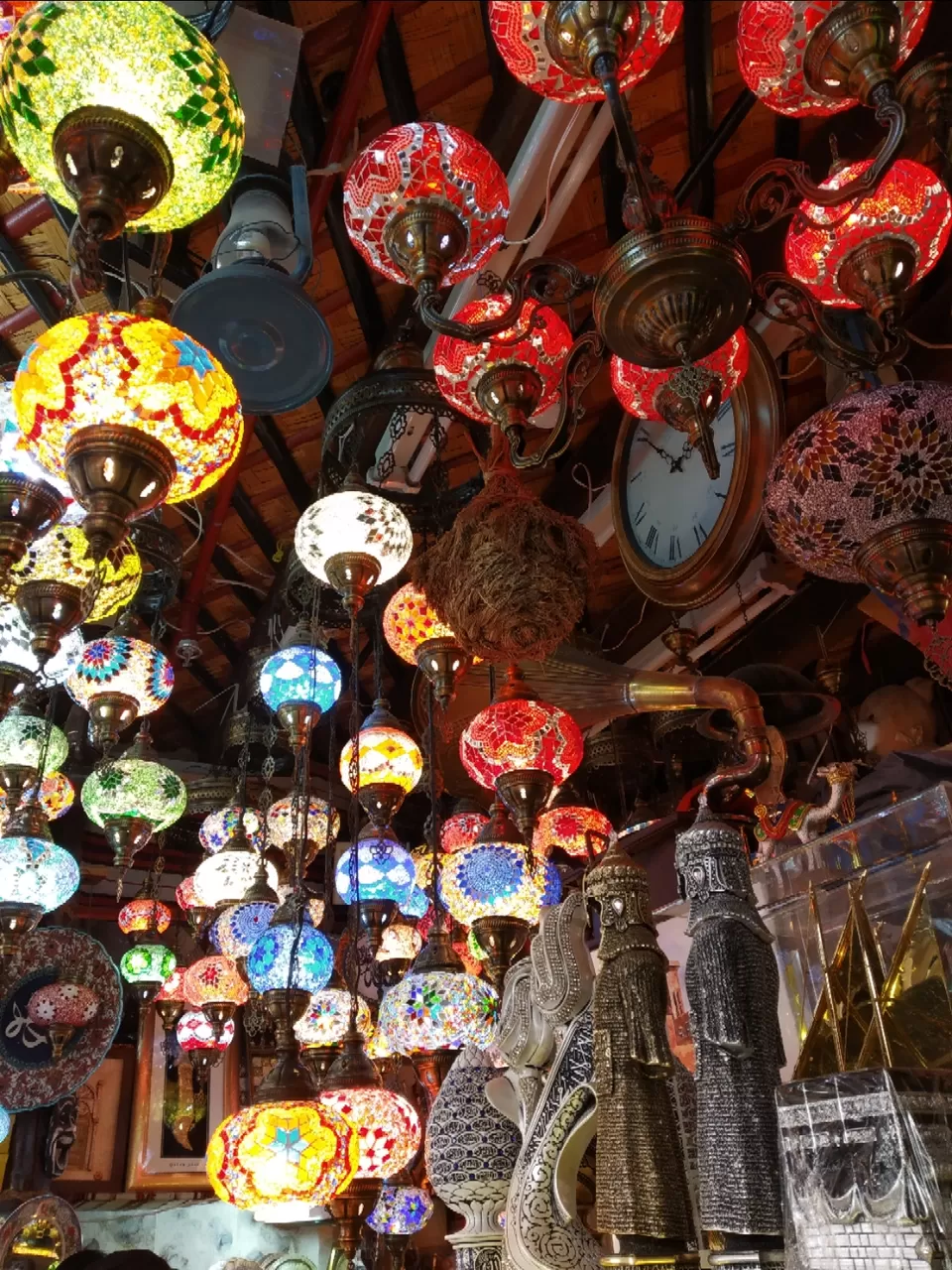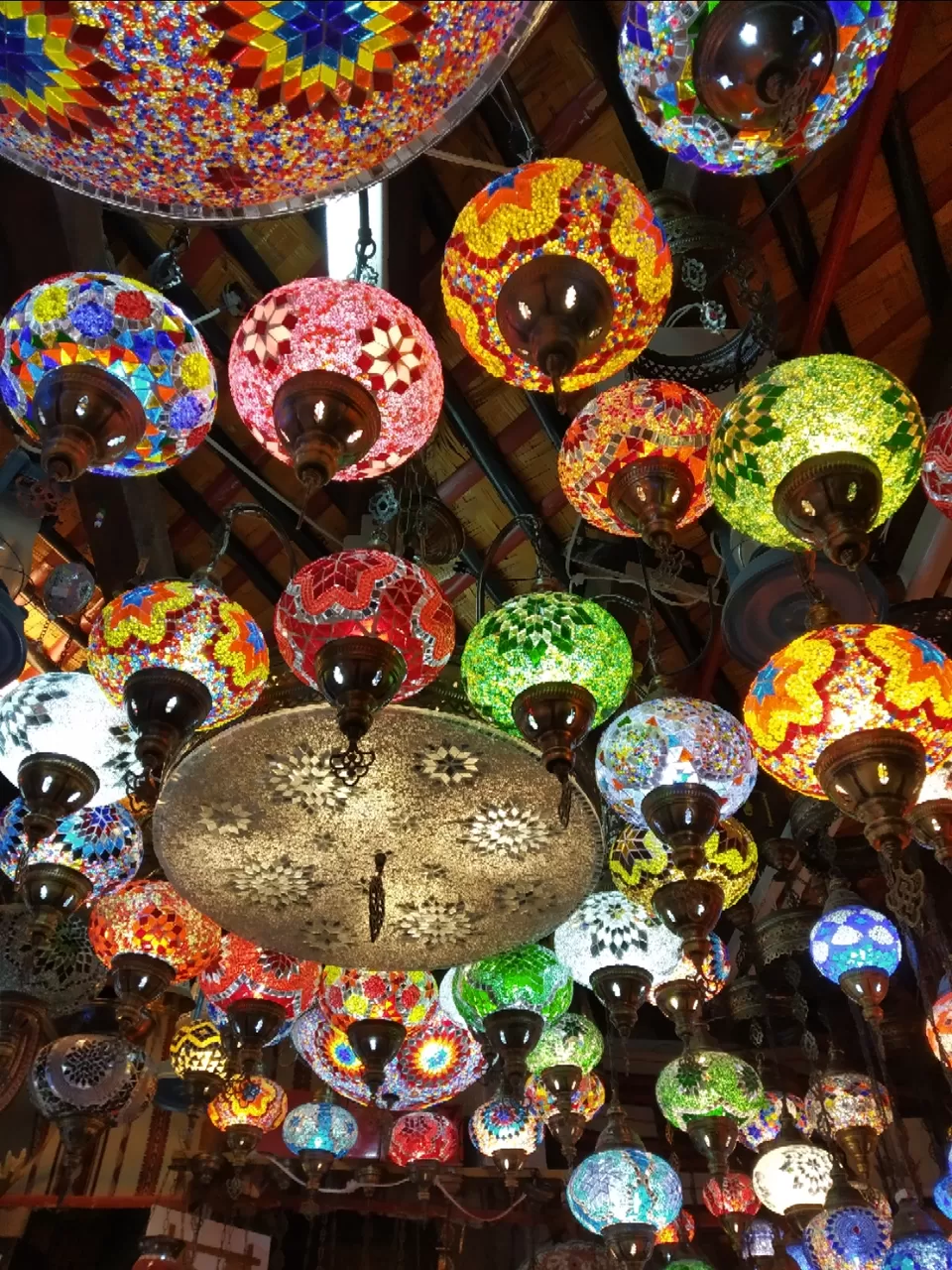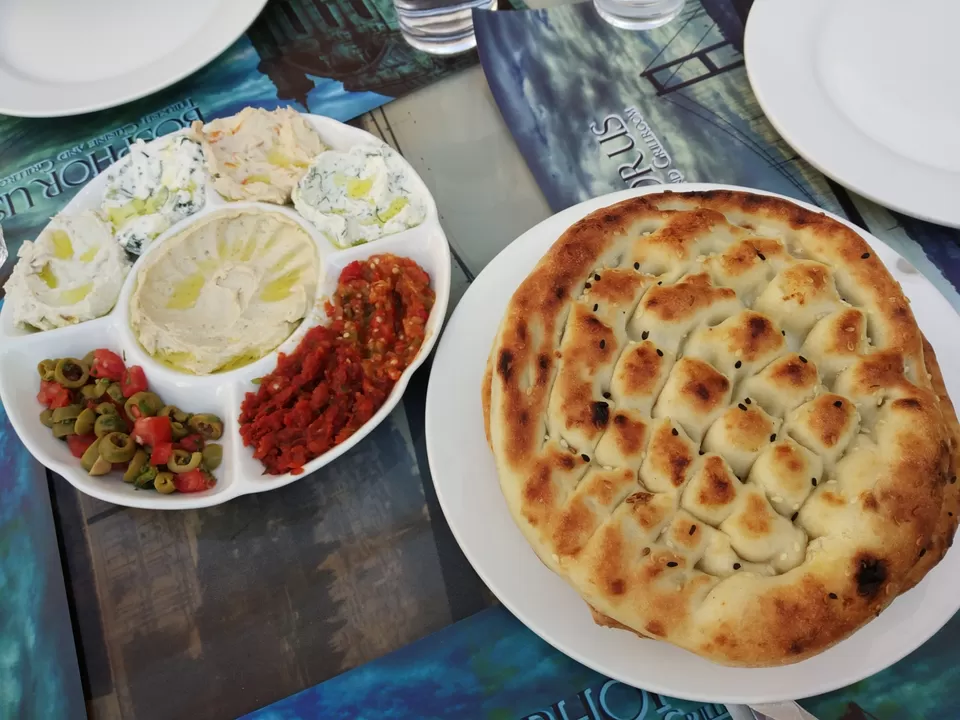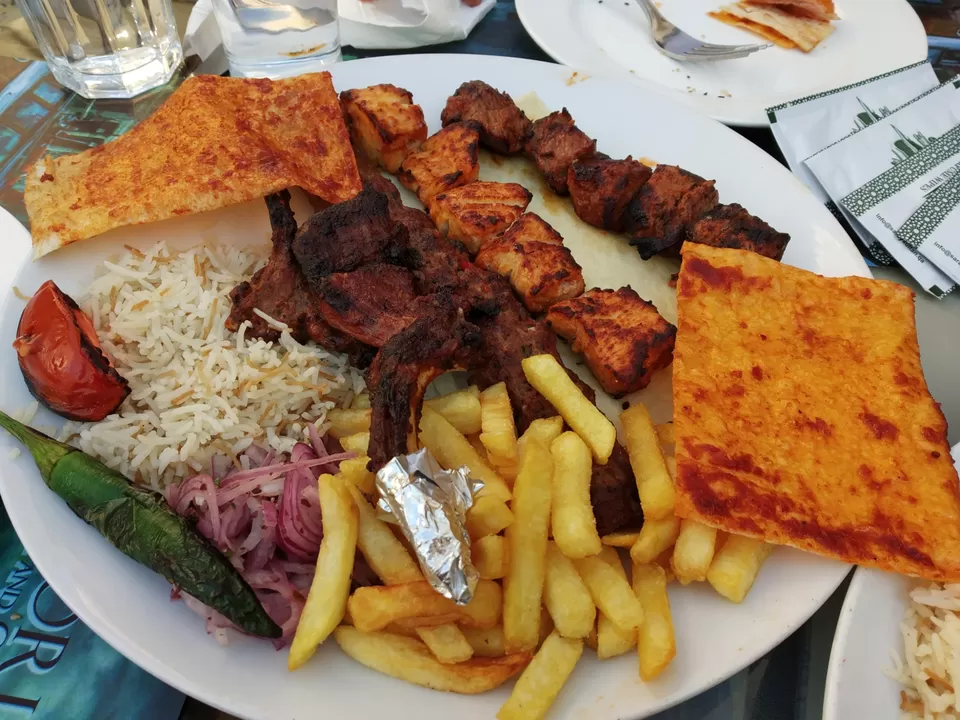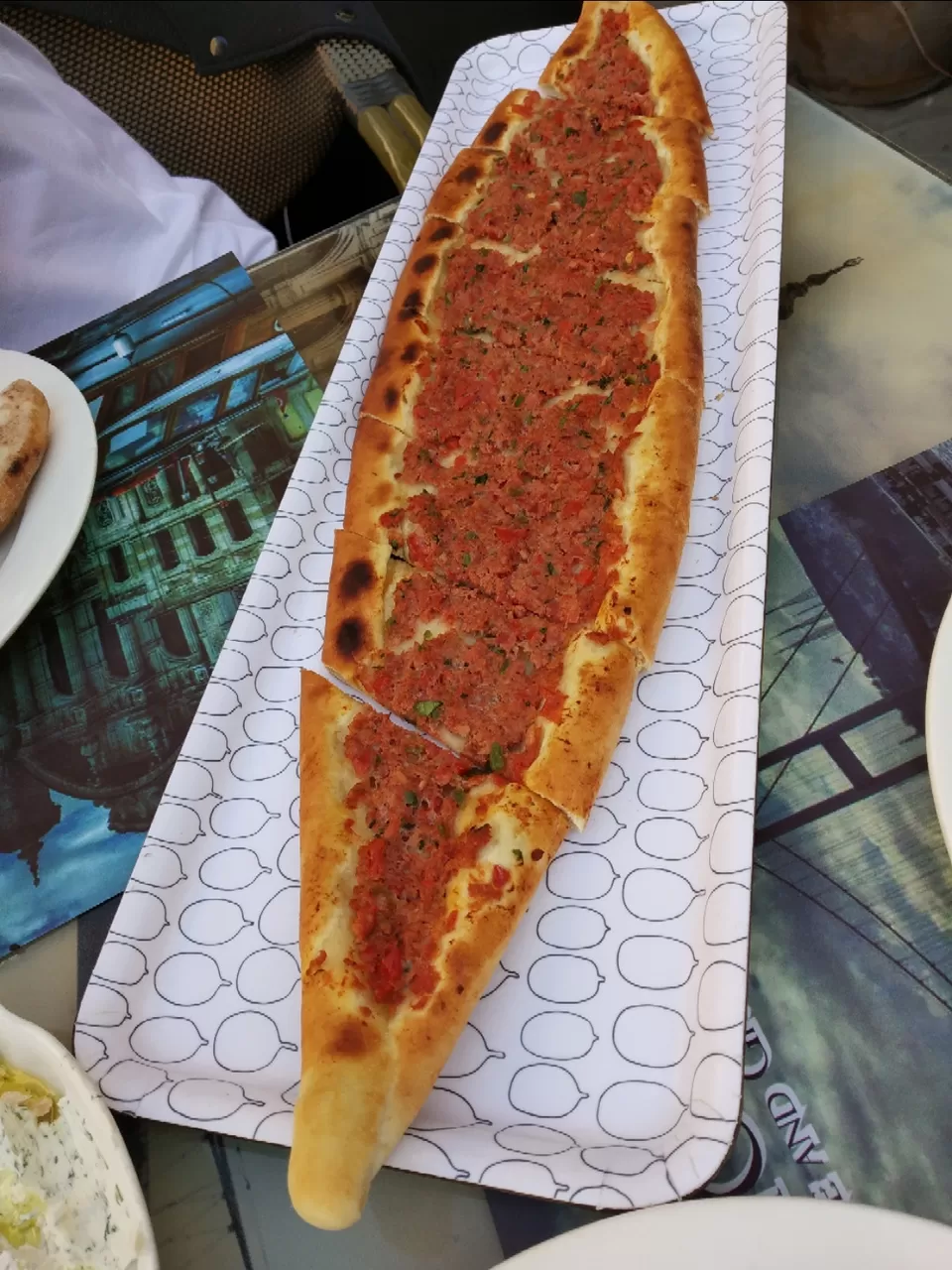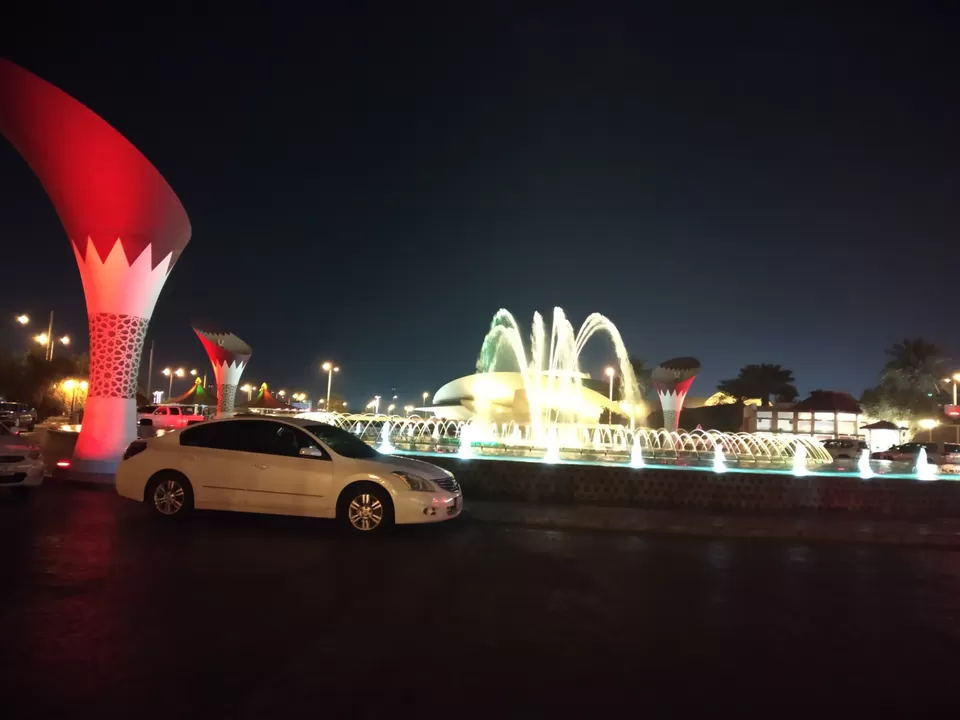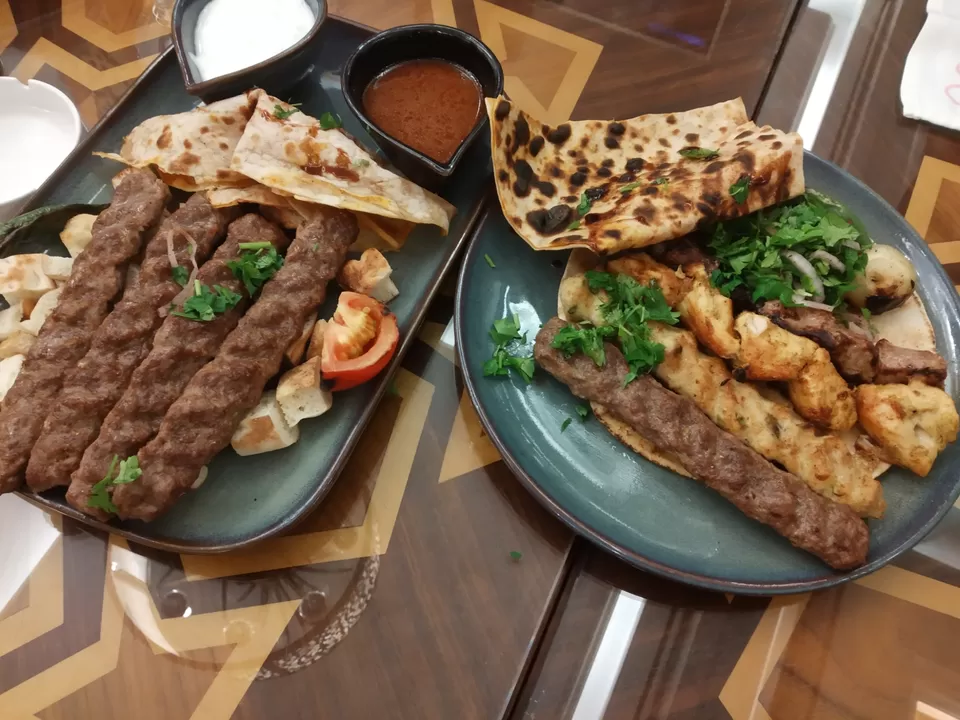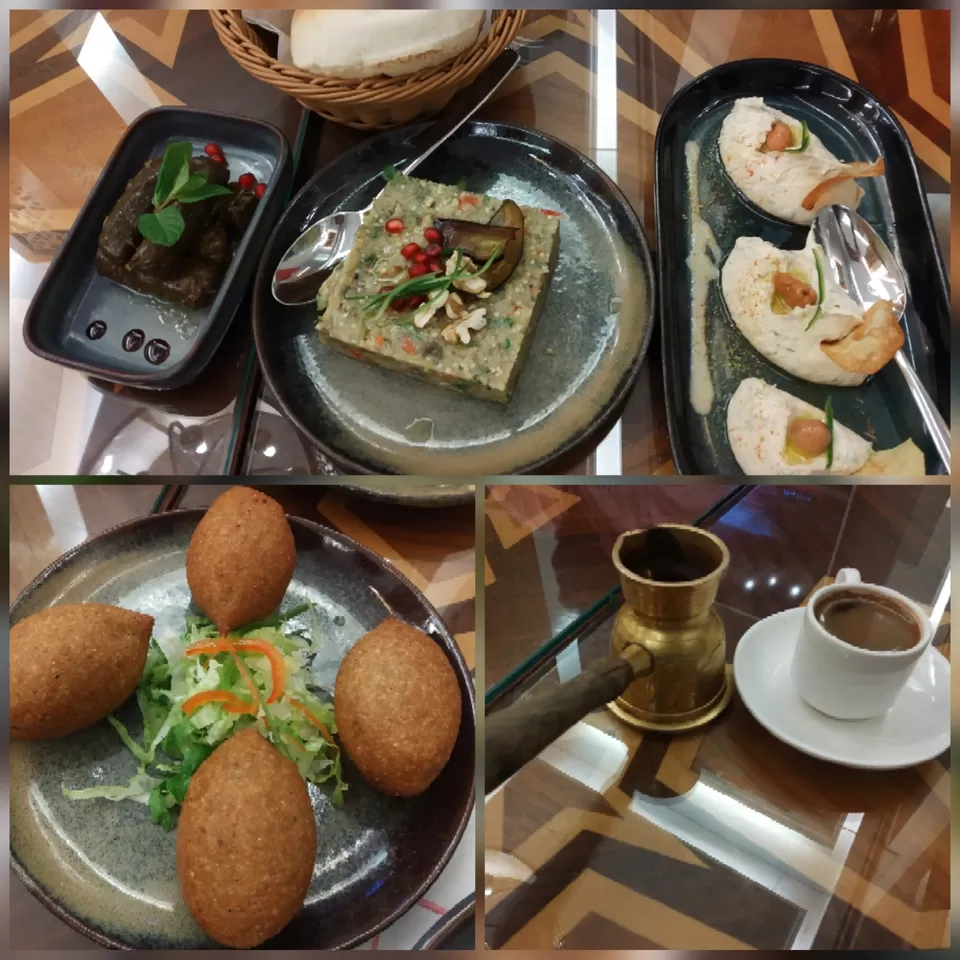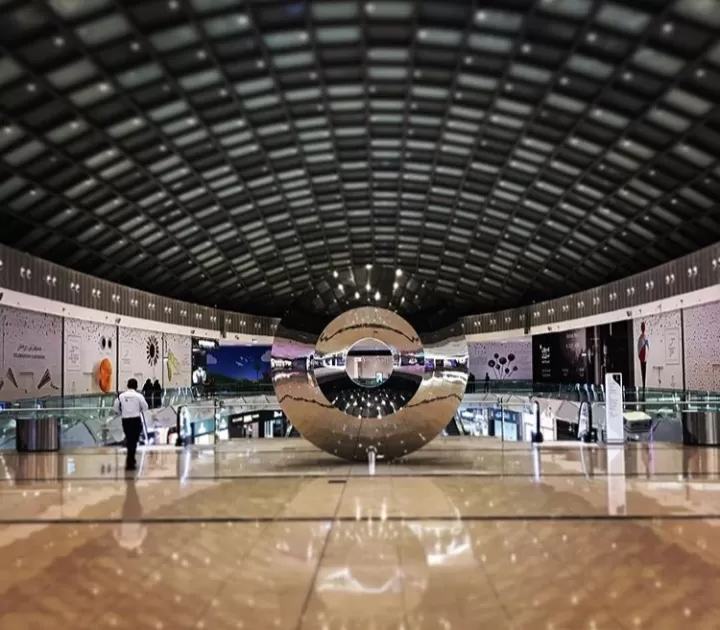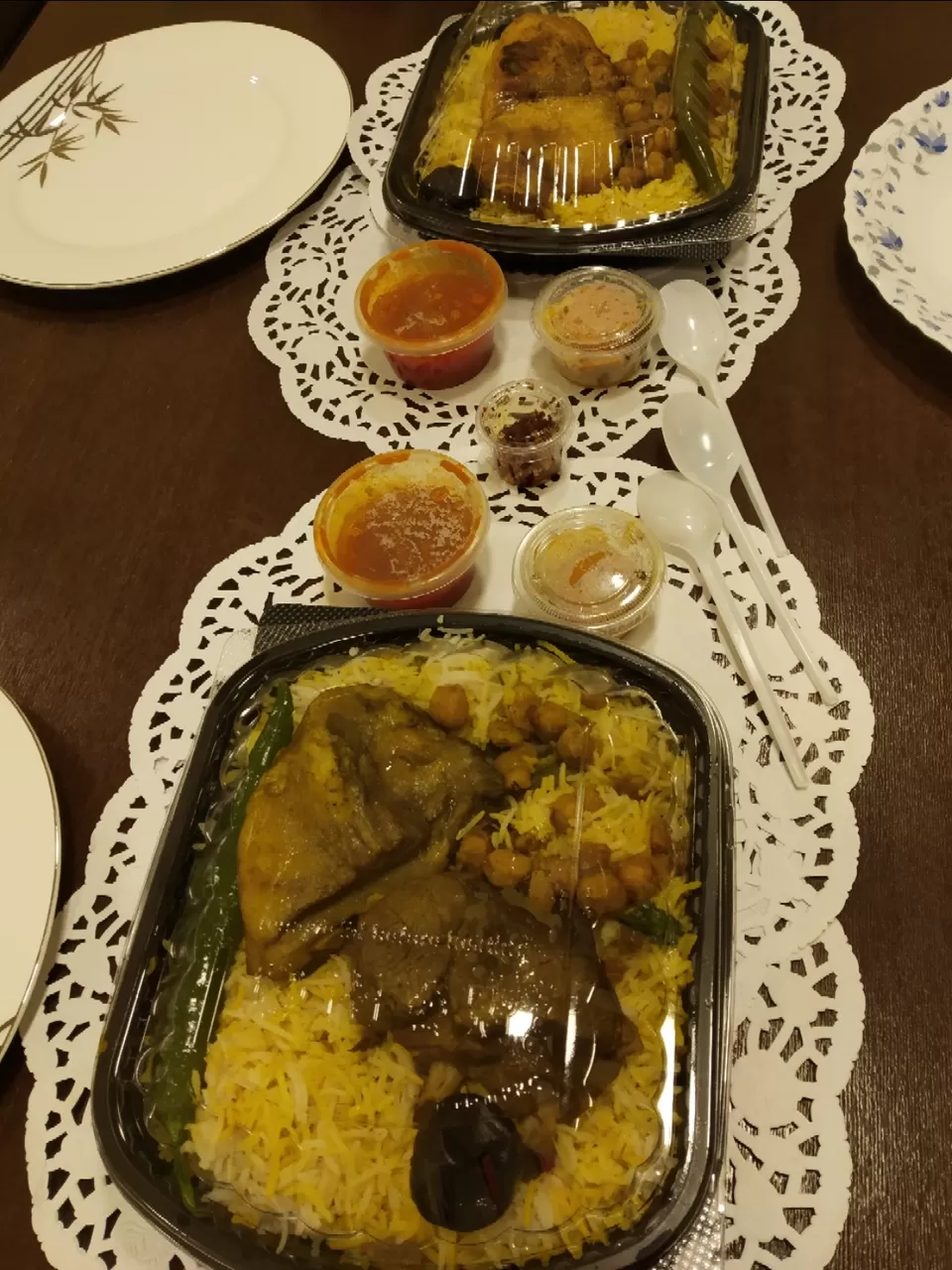 On our Day 2 of sightseeing, we decided to check out the famous Souk Waqif where one can buy handicrafts, spices, souvenirs, arabic sweets, dates and much more. You will also find a number of amazing Restaurants, charming Cafes and Shisha Lounges here. We had lunch at Bosphorus Turkish Restaurant at the Souk. The food was lip smacking good. After lunch, we roamed around the Souk and bought a few souvenirs, some Arabic sweets, packets of
almonds, pistachios and dates. We then went home to our friends place and rested for a couple of hours before heading out for dinner to the Orient Pearl restaurant. Please do visit this restaurant if you are in Doha. A beautiful set up with a musical fountain and delicious Arabic food. We had a great time and enjoyed the food.
On our last day in Doha, since we were done with the major sightseeing, we decided to go to one of Qatars biggest Malls, Doha Festival City where we spent a few hours shopping. I was surprised to find clothes and shoes at the same prices we buy in Bangkok. We also visited the IKEA store at the Mall and bought a few things for our home like candle stands, Wine glasses etc. The prices were very reasonable. We had an Arabic lunch at the food court in the Mall. Around 5 pm, we left the Mall and headed to Lulu Hypermarket closeby, where we bought a bag full of different varieties of Cheese (which surprisingly was very cheap) and some more arabic sweets. We then went home to our friends place to complete our packing as we had to leave for the Airport at 1.30 am in the morning. A friend in Goa who had been to Qatar had told us to try the Mutton Machboos when in Doha, so our friends got the parcel home delivered for us to have for dinner. It was like the Arabic version of our Indian biryani. After dinner, we rested for a couple of hours before leaving for the Airport to catch our flight back to Goa. We left Doha very happy and satisfied with our trip. It was worth the visit. We missed the delicious Arabic food the most after reaching home. So anybody transiting through Doha next time, should consider staying for a couple of days to enjoy the lovely sights and amazing food as there is absolutely no visa hassle for Indians and it's a free entry into the country.