I must confess, before this trip I had the same preconceived notion about Dubai as most of the so called 'travelers' and 'backpackers'. I, unjustifiably, portrayed Dubai as simply an urban jungle for rich folk who prefer luxury over adventure. Whilst it is true that Dubai does offer a lot of luxury, you can experience their culture, recreation and adventure if you go looking for it! Dubai blew my expectations and had me longing for more when my short one week trip ended. From the lime lights of the skyscrapers and the tranquility of the desert to a luxurious cruise and exciting theme parks, Dubai is my new favorite city. So here is everything that I did:
1) Arrival, City life and Dubai fountains
I landed on Dubai from a local Pakistani airline (PIA) and the entire round trip would cost me AED 875 (PKR 25,000). Throughout this trip I was going to explore the city with one of my closest childhood friends, Fahad. Thanks to my friend I did not need to pay for any hotels or inns, as his family was gracious enough to host me.
After being in awe seeing the grand airport the first thing I witnessed upon stepping out was the Burj Khalifa, piercing the sky as the sun set across from it. As we drove to Fahad's place all I could do was stare out the window and take in the city sights. The high-rise buildings, the fantastic cars and the overall way of life. Contrasting my home city of Karachi, Dubai functions smoothly with its traffic and has a phenomenal road and transportation system. Indeed, most of my journey was made either on buses or the super cheap metro rail.
After unwinding at my friends home, we headed out for dinner but before that he took me to the first place I expected to go, Burj Khalifa. Now I'm hardly someone who enjoys infrastructure but this giant impressed me with its height. As i gazed on the building a crowd gathered and so began the dance of the fountain. This graceful display evoked an appetite and we had an unexpectedly cheap dinner at a local restaurant nearby.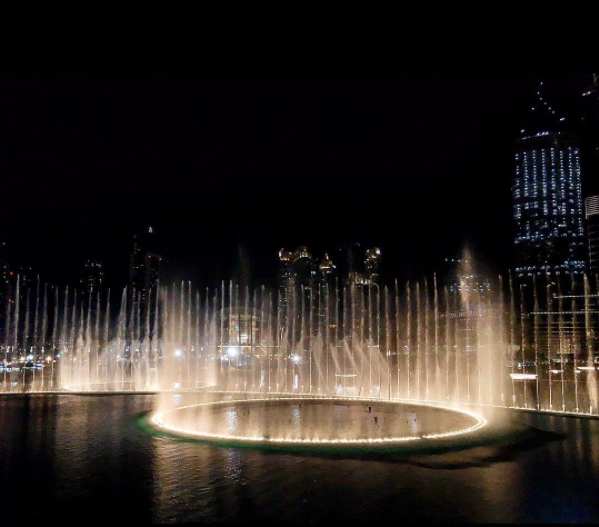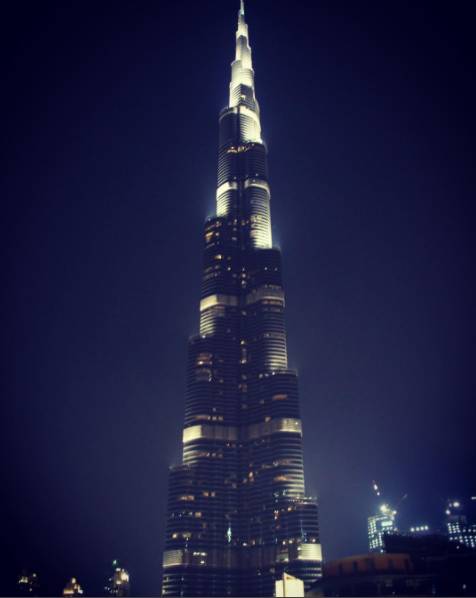 My next three days were uneventful as far as travelling goes as the main purpose of my trip was to attend a conference, workshop and activity at the Ismaili Center in regards to pluralism and teaching.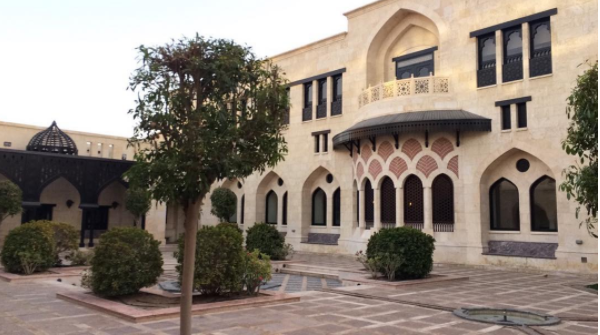 2) Dubai Mall and Desert Safari
Finally I resumed my much awaited tour and this time we did it with a Dubai must! Dubai Mall and Desert Safari.
I was totally in disbelief at the sheer size of Dubai Mall, it finally made sense why Fahad had me wake up early to explore it. From the grand entrances and aquarium to movie cinemas and ice skating ring, this mall can be a tourist's paradise. Me, being the broke and hip kid I'm, decided to save my money for some other adventures and just explore the mall. My favorite activity here was without a doubt the Dubai Aquarium and Underwater Zoo. Dubai Mall is a reflection of Dubai's materialistic and recreational culture and whilst it is not akin to my taste, I couldn't help but be impressed by the place's ability to grab you.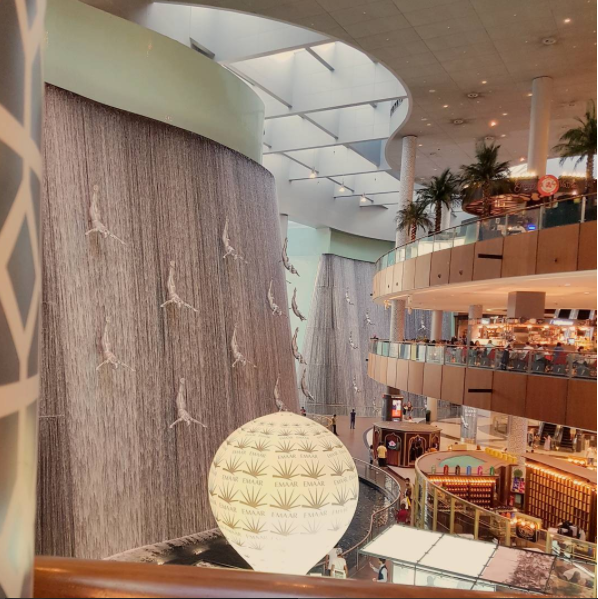 Desert Safari was one of my best experiences in Dubai! The city's unique landscape allows for an incredible time on its sandy desert. Arriving at the sight I could already tell that this would be amazing, and it lived up to the hype. We picked the evening safari package where we went to a camel farm, rode on camels and even saw some of the famed hawks of UAE. This was followed by some brave souls who attempted sand boarding and a return to our camp where we indulged ourselves in sheesha and BBQ. Other than feeling the hot and smooth sand of the desert beneath us and taking in the gorgeous views from a top the sand dunes whilst riding a camel, the best part of the Safari was undoubtedly the surreal sunset!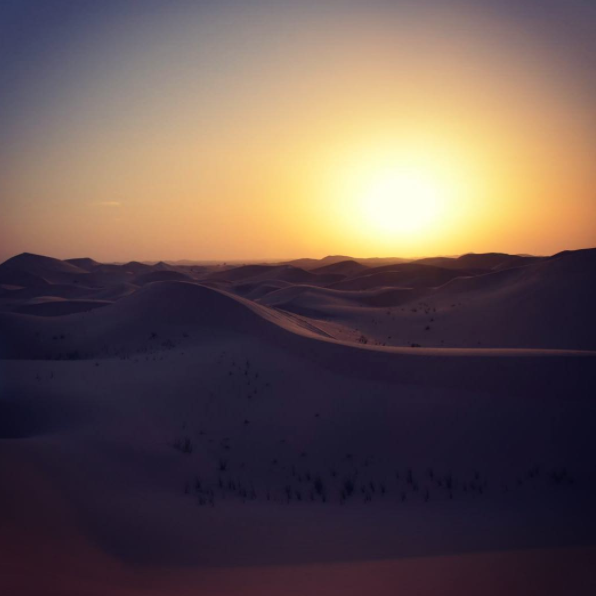 3) Miracle Garden, Jumeirah Beach and Cruise
My final day before departure was to packed to the core. However, it was my final thing of the day, a cruise trip which had me feeling all fuzzy inside! This was the best day ever!
We began our day with a visit to the majestic Miracle Garden. This was easily one of the prettiest places I have ever seen. I didn't expect to find Nature as beautiful as this at a metropolitan like Dubai but this city continues to prove that it can even give mother nature a run for its money! Diverse flowers in a million colors cover everything from houses and footpaths to art pieces and cars! Highly recommended!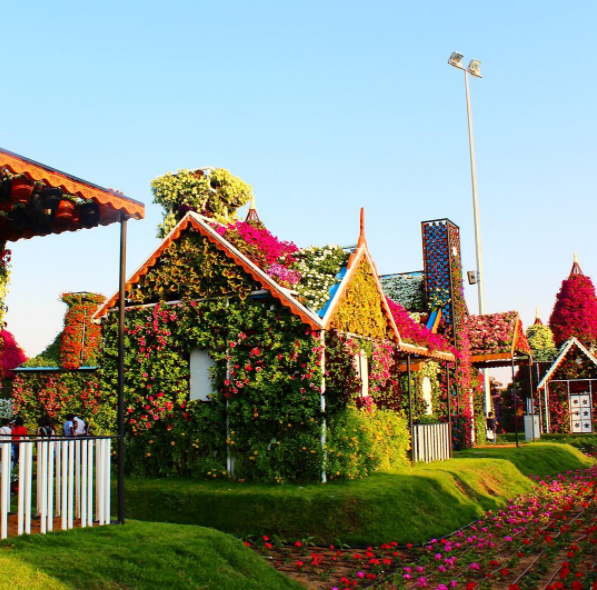 We then went towards the the acclaimed Jumeirah beach. Somehow even after hearing and seeing this beach's pictures a hundred times, I was still surprised at seeing its white sand and turquoise waters! An absolute beautiful sight with the Burj Arab as part of the view. There was little public too so I had a lovely time losing myself at the calm waves and basking under the sun whilst lying down on the coast of the Persian gulf.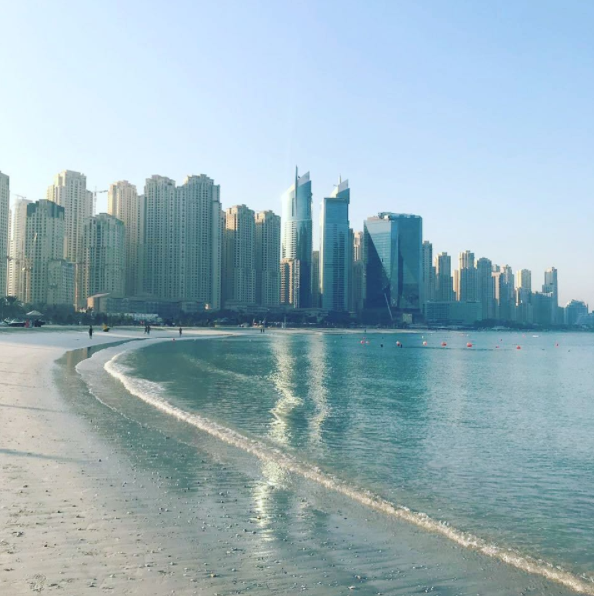 The final part of the day had finally come! A night cruise around the city, floating on the Arabian Sea. The best part? I was worried sick about paying yacht rental Dubai but luckily I did not had to pay a penny thanks to Fahad's father who had rented it himself. This was easily the highlight of my trip since I had never been on a yacht before. Cruising around the serene waters, astonishingly viewing the bright lights from the city's skyscrapers, enjoying some fantastic music and indulging in mouthwatering cuisine, this was surely an experience I would never forget! My luxurious yacht charter Dubai certainly lived up to the hype and then some more!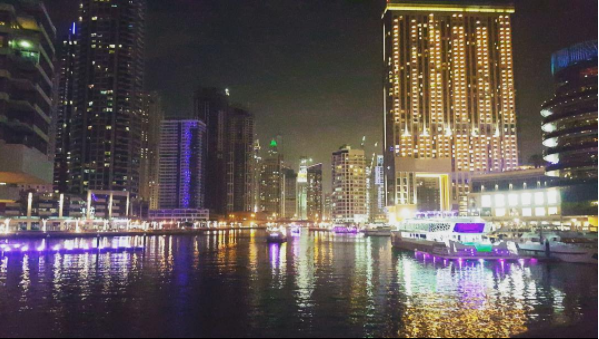 4) Motiongate and Departure
On my final day at Dubai Fahad wanted me to explore something I would genuinely interested in. Being a media student and an appreciator of the arts, I love cinema and everything about movies. I packed my bags and sorted my luggage and we headed off to Motiongate Dubai.
This place is an absolute delight for anyone who loves films. Containing amusements from studios such as Columbia Pictures, Dreamworks, Lionsgate and Studio Central, the place can electrify a nerd like me! From cafe's to rides, Motiongate is a must-see park!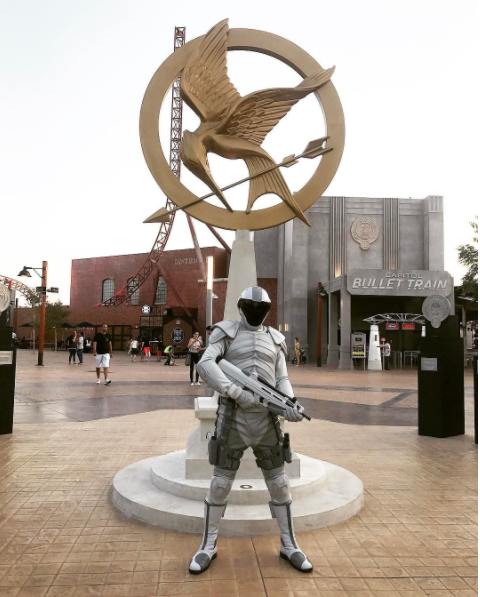 With motiongate my excursion to Dubai was finally over. I bid farewell to my friend and went straight to the airport to catch my flight. This was an insightful excursion, I learned that it is unfair to have preconceived notions about any place before you visit it. Dubai was above my expectations, I knew it was going to be exhilarating but it was also, surprisingly, beautiful and hospitable. Thank you Dubai, until next time!