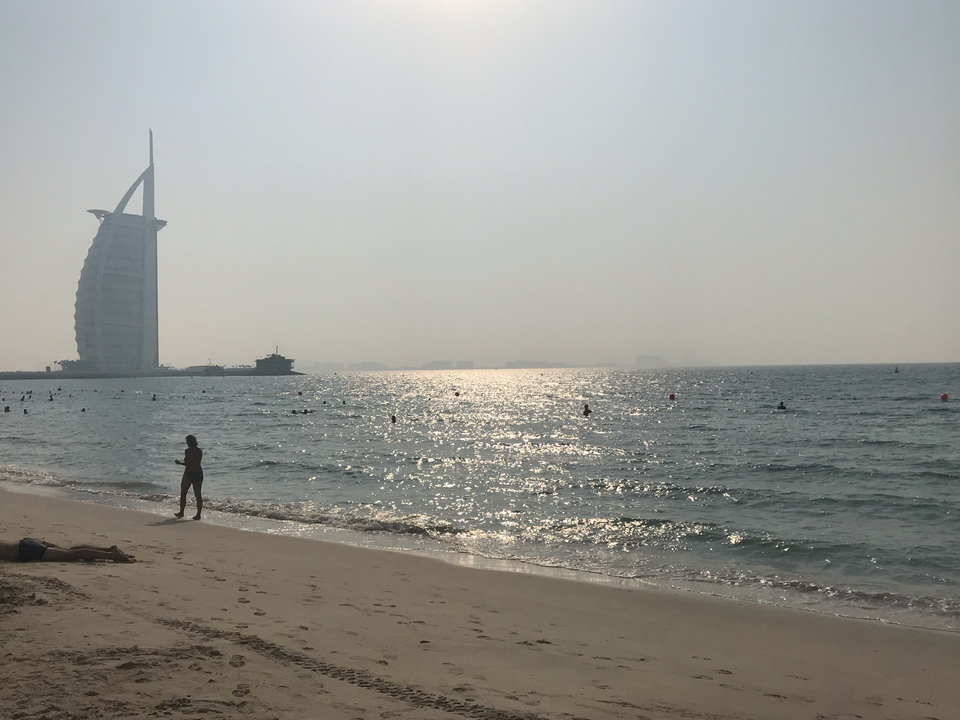 This is about last year October when I planned to celebrate my birthday With my husband in Dubai. Since it was my third trip to Dubai I was not interested in usual tourist places like the Dubai mall or marina area. This time I decided to explore the local life in dubai. If you are like me who is more interested to know more about locals life then this list will definitely help you. So here is my short list of Romantic places you can visit with your loved one in Dubai.
1- Dubai festival city
It is one of my best findings in Dubai. Lesser crowd and local food chains like Al Fanar just made my day. The best thing about this mall is that it's along the sea side . The place is accessible via road as well as metro. Nearest metro station is Al jadaf , from there you have to take a boat to the festival city. It was quite wonderful experience and to add on to it the weather was also very good. We reached there at 7:00pm and immediately witnessed the water, light and laser show with a chic song playing through the loudspeakers . It seemed like a festival going around there and I immediately felt it's going to be a great evening. For all those who want to experience a rush of endorphins and party like feeling in less crowd place and still in Dubai must visit this place. I would suggest to go on weekday evening. It is quite a great place for love birds who want to have romantic dinner amidst the waterfront.
2- Atlantis the palm , Dubai
A world renowned hotel known for its luxury and underwater rooms is all a person ask for on a special day. It was my birthday and We decided to celebrate with a dinner at Atlantis the palm. There are multiple upscale restaurants in the hotel itself where tourists can eat food but need a booking for entry. I had booked a table at kaleidoscope restaurant in Atlantis From kook.com. It was quite easy and I showed my booking while entry at the magnificent hotel. There are many other deals too like aquarium plus dinner or waterpark plus dinner. As soon as you will enter the hotel you will know why it's so famous. It's HUGE!!!. Everything is so perfect about the hotel. Outsiders( non guests) are alllowed in a specific area of the hotel only but that area is also magnificent and beautiful. It was the best birthday of my life. The restaurant was very good. It's ambience and food both were superb . I would suggest everyone to visit Atlantis the palm once in their lifetime.
3- Souq Madinat Jumeirah
Jumeirah is a famous area in Dubai. With lots of hotels and beaches it is one of the most visited tourist spot. Jumeirah public beach is a highly famous due its its backdrop of Burj al Arab. A few distance from it is souq madinat jumeirah. Here you can find many local work stalls and restaurants. It's not one of the best romantic places but it is indeed to not a bad one too. There are restaurants with outdoor seating and view of Burj al Arab. For a quite dinner and some middle eastern shopping this place is just so appropriate.