Tips for Visiting Egypt
Travel Tips To Egypt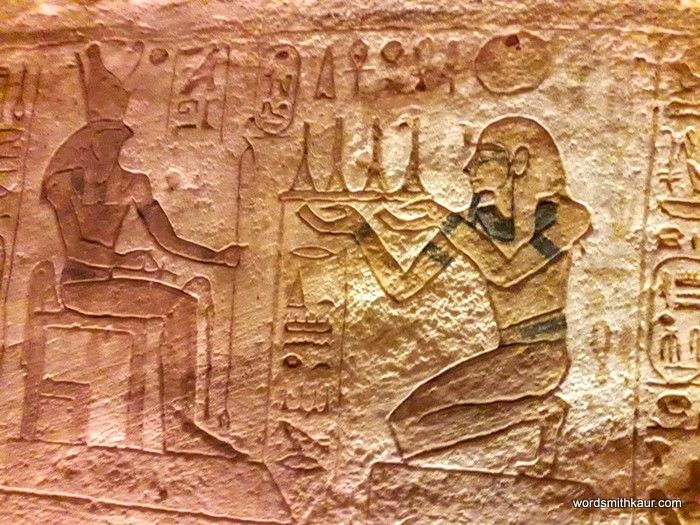 Visiting Egypt? Firstly, read about these Tips for Visiting Egypt before planning your trip. Visiting the ancient wonders of Egypt or the Seventh Wonder in the world is to trail a path carved out through millennia by the medieval pilgrims, Egyptologists and endless tourists. Absolutely nothing can diminish from the majesty of the Pyramids of Giza, one of the Seven Wonders of the Ancient World.
Group Travel is Recommended
Moreover, whether you are going solo, a group or through a travel agent or guide, it is advisable to be organised. I would recommend a group but I wished I could linger on at the Pyramids.
Hire a Travel Agent
In the perspective of significant cultural differences and language obstacles, Egypt can be an intensely tough place to navigate on your own without previous experience and awareness. Alhough the internet has enabled one's ability to obtain information, a first-time voyage to Egypt may be better prearranged through a travel agent with a full time guide located in the country. Ours was Travco and I would say that they have done a wonderful job.
1. READ
Nevertheless, before entrusting one's treasurable vacation and money, it is vital to research and acquire feedback on all aspects of the trip. A trip to Egypt is not like your yearly summer trip to the seaside. If you have not majored in ancient history, you might not be prepared to understand the temples and ancient sites you visit. You need to have a considerable interest in the history of the Egyptian gods and ancient pharaohs to do justice to the amount you will spend on the trip. True, the guides are fantastic at expressing the tales at each site, but you should have a basic knowledge of the Egyptian deities and pharaohs before you go. For the ignorant travellers, let it be known that Egypt is not just about glorifying the dead or about morbid mummies. A quick read will really boost your visit.
2. When to Visit
The best time to visit Egypt is between October and April. December to February is the tourist high season. The summers can be extremely harsh and best avoided. Especially, travelling during Ramadan is not recommended.
3. Clothing / Climate
Heed the advice given and dress sensibly - Full-length bottoms or capris, with modest tops/t-shirts. Nonetheless, half sleeves are also okay. Try to cover your shoulders and knees to avoid unwanted attention. In beaches or resorts, you can dress like you would on a beach anywhere else in the world. Certainly, this curtails being ogled at and even if you are stared at, quite openly, don't take offence as it is just general curiosity. Comfortable shoes would help, as you have to walk quite a bit.
Furthermore, check the weather when you go. Even in December/January, it can be quite hot during the day and pretty cool at night. During the day, use a lot of sun-screen, goggles and a cap or hat. The desert is quite cold with temperatures at night hovering around 5 degrees Celsius. The wind makes it much colder so bundle up accordingly.
4.Travel in Egypt
There are many options for travelling in Egypt. You could take a bus which is quite comfortable as most of the roads are in good condition. We took the cruise as we wanted a leisure way of travelling and it was a novel experience to cruise down the Nile; the longest river in the world. (https://www.etltravel.com/crown-nile-cruises/crown-prince-nile-cruise/)
Or you could fly. Egypt-air or Nile Air are the options for domestic airlines. Book all your tickets online, from home. Consequently, flights can get booked out surprisingly soon especially during peak seasons, so book well in advance.
5. Currency
Be prepared with either Egyptian Pounds, Dollars or Euros. You can use Visa, Master and Maestro cards without any problems. A 4 digit ATM pin works in Egypt as well. Please check your pin usability before you leave. Debit cards linked to savings accounts worked well. All vendors accept dollars and Euros. Carry small denominations while shopping at the souvenir shops outside the heritage sites.
6. Safety in Egypt
Is Egypt safe? Totally! There are no safety concerns in the cities and in the tourist sites all over Egypt. Most cities are absolutely safe but do note down your hotel number and address. At least one in the group should pick up a local SIM card for your mobile when you reach Egypt. The only rules for tourists in Egypt are to "enjoy and feel like at home". The Egyptians love tourists and welcome them.
7. Communication
Arabic is the official language but most people understand English. But do use greeting words like Salamo- alikem and S hokran. for thank you and it would elicit a smile from most Egyptians. Egyptians are extremely friendly, in fact overly friendly to us Indian ladies. Try to chat with the drivers, hotel staff, to vendors; it gives you a great insight into Egyptian life and lifestyle.
8. Tipping
Again, be prepared for tipping so that it does not dip your budget. Tipping is mandatory, whether the service is good or not. When a man comes and offers to click your picture, it is not for free. He will demand a tip or baksheesh. But, you also have to understand they expect such huge tips, only because their livelihood depends on tourism. We doled out around 35$ each.
9. Food & drink
I have written a whole blog on food options in Egypt; Egyptian Food| Food of the Pharoahs.Stick to bottled water and carry a bottle at all times. Be careful of what you eat to avoid "the mummy tummy" It is best to request your guide to buy something for you to beat the ridiculous pricing. We lugged our own pickles and munchies. t Being vegetarian in Egypt is a slight disadvantage. You have to subsist on Salads, fresh fruit, fresh juice, breads, potatoes, dips like tahini, hummus. Most of the desserts contain eggs. If you eat eggs, you can add omelettes and boiled eggs to your list of options. I liked the falafel.
10.Shopping
Shopping in Egypt, offers a mind-boggling game. In Southern Egypt, you get Nubian handicrafts and souvenirs. Of the 3 markets in Aswan, Luxor & Cairo, Aswan can be rated the best. Although, Cairo's Khan-Al-Khalili is the largest, I preferred the southern markets. My friends even shopped on the cruise and made the curio seller a rich man. A seller whizzed around the cruise in his boat and actually sold out all his wares through the tiny window in the cabin.
11.Factory Visits
Planning to visit factories? For instance, the perfume, alabaster, papyrus, carpets are good and they explain how these products are made, but, there is a lot of hard-sells. It is quite okay to be firm and say that you do not want to buy. You can leave a tip behind for the person who presented you the demonstration, as a gesture of appreciation. All in all, haggling is an art and do not feel guilty about haggling. But remember to bargain politely and with a smile. Shery, our guide warned us before itself that there was a 50% bargain.
12.Toilets
Keep lots of toilet paper handy, maybe even disinfectant wipes, for wiping toilet seats. A hand sanitizer too would be a good idea. In many toilets, it is expected that you pay a charge like 10 LE for three persons or 2.
13. Sound and Light Shows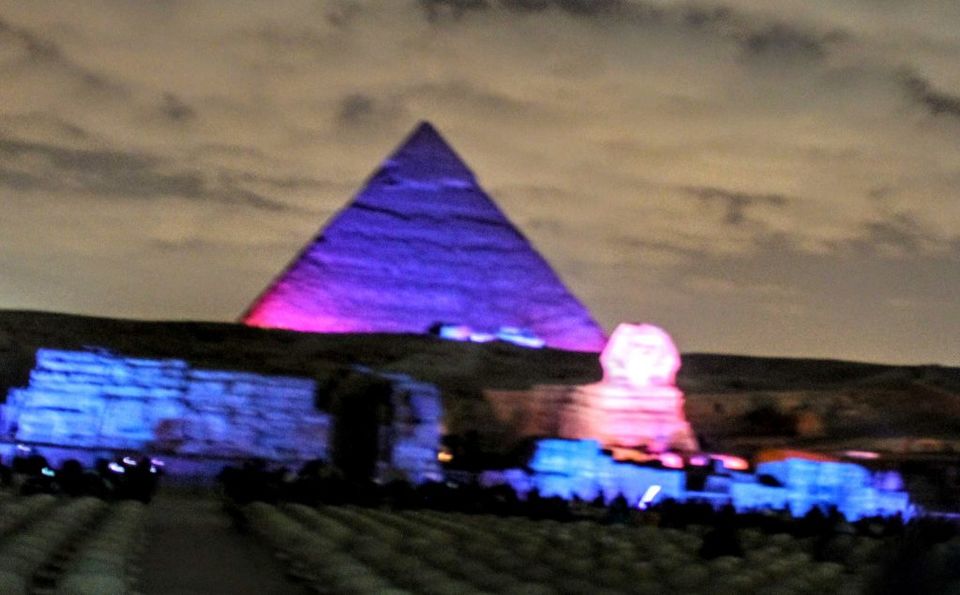 Not all sound and light shows are the same and there are plenty in Egypt to choose from. To elucidate, watching the sound and light shows are better than sitting cooped up in your room all evening.The pyramids and sphinx are lit up in bright colours and a narrator takes on the role of the Sphinx and narrates the story of the pyramids and of Ancient Egypt
14. Miscellaneous
Carry small locks to lock your suitcases /backpacks. That way, you can leave valuables / cash behind in your hotel room, in peace.
Electric points in Egypt are the same as we have in India but others will have to carry a connector to charge their gadgets.
Many hotels will also have a safe box in the room, or at the reception. Make use of them and leave your passports, jewellery & money. Crowded areas could have pick-pockets and it is not advisable to carry everything with you. Or you could prefer to carry your documents with you, in a secure pouch strapped to the waist, worn on a sling.
A photo-copy of your passport with you, at all times. Just in case of emergencies.
To beat the heat, start early in the morning, as early as 6 am. A lot of sites open early and are less crowded at that time.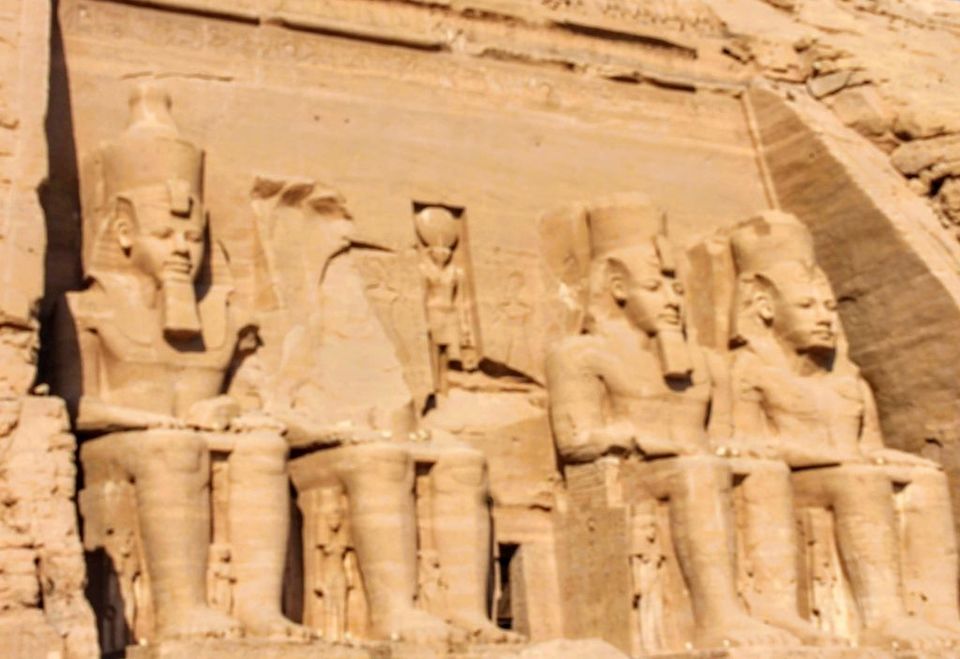 15. Cost of Tickets
High Dam, Aswan 50EGP KOM-OMBO Temple and Crocodile Museum 100 EGP Abu Simbel Temple, Aswan 200 EGP Deir el-Bahari Temple or Queen Hatshepsut's Temple 100EGP Philae Temple Aswan 140EGP Giza plateau, Cairo 160EGP Pyramid of Menkaure -100EGP Sound and Light Show, Giza Pyramids 200EGP Valley of the Kings, Luxor for 3 tombs 200 EGP Kom-al-Shoqafa 80EGP Kom-el Dekka Site 80EGO Karnak Temple 150 EGP Pompey's Pillar 80EGP Edfu Temple Aswan 140EGP Egyptian Museum Cairo 160EGP Valley of the Kings Luxor 200EGP
To sum up, Egypt is a trip to feel the magic of ancient history and witness the engineering marvel of those times.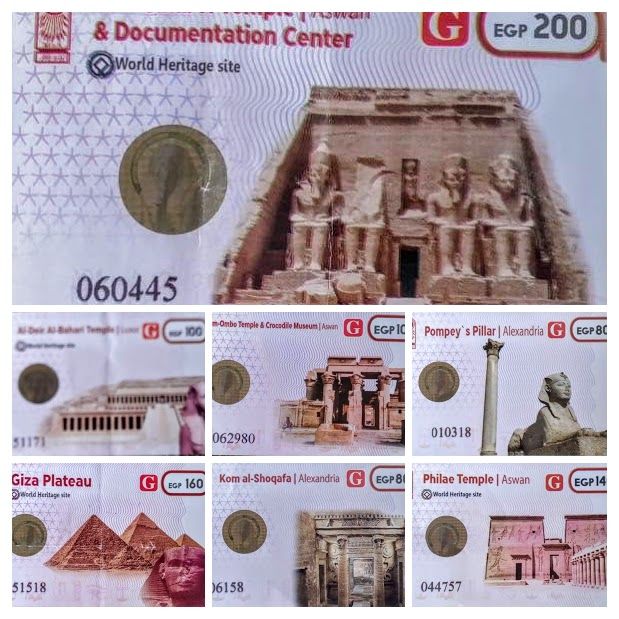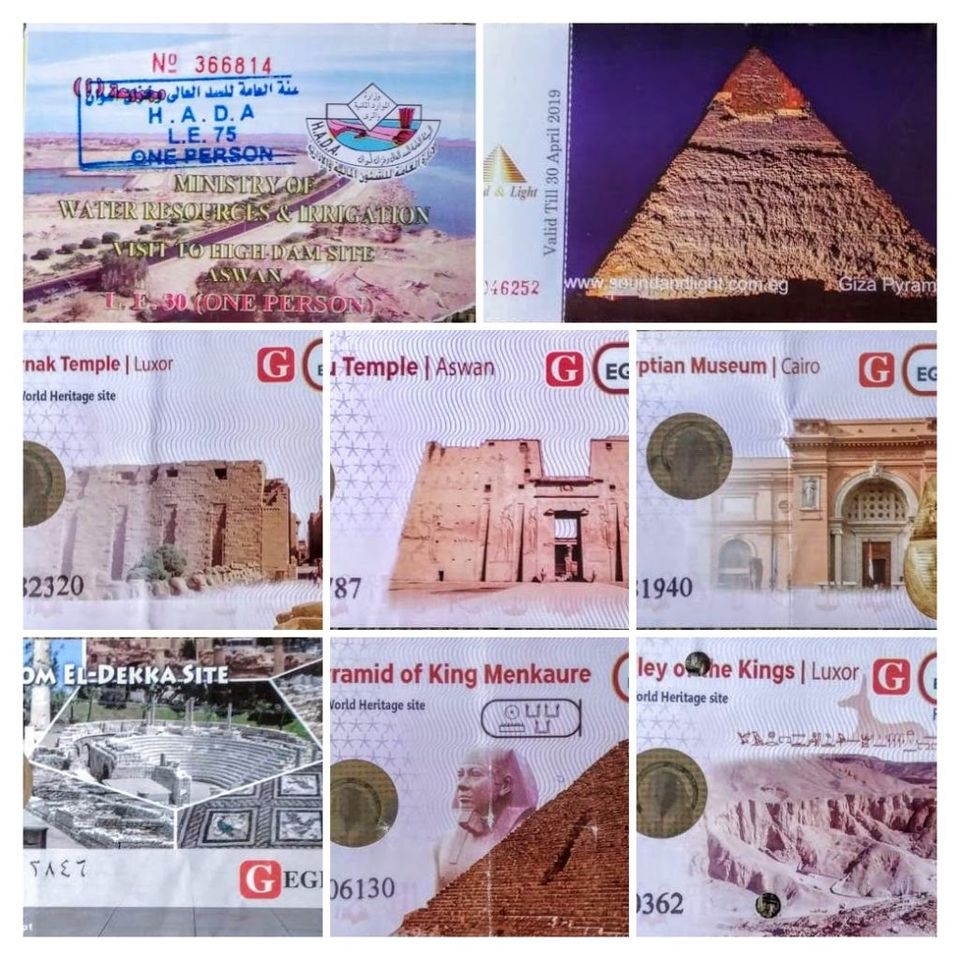 Other posts on Egypt are Egyptian food| Food of the Pharaoahs, The Pyramids of Giza and the Sphinx