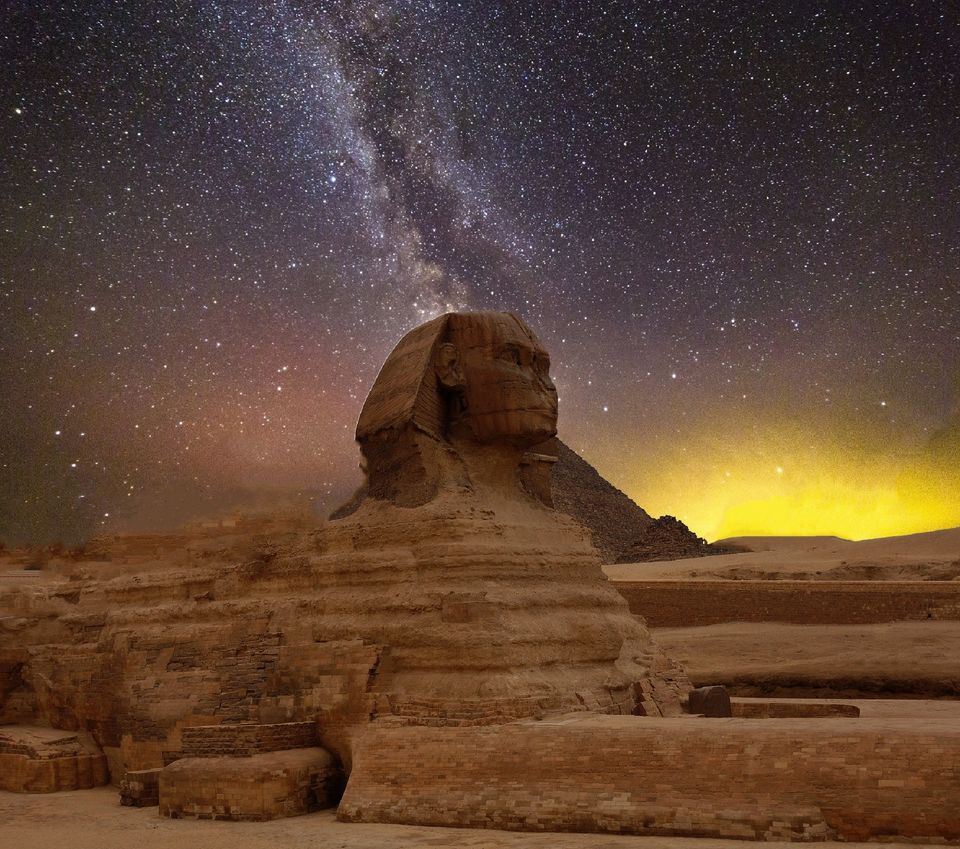 Egypt is a land of dreams. We have always heard of the enigma surrounding the Pyramids of Egypt. There is only one word to describe Egypt – it is simply epic. Home ancient Pharaohs, Egypt is a destination with dazzling tombs and temples that awes all the visitors. Not only the historic treasures, Egypt is also known for its vast tracts of deserts, the life giving Nile and superb scuba diving destinations. History and culture, sun and sand, ancient civilisation and archaeological delights, Egypt has something for all.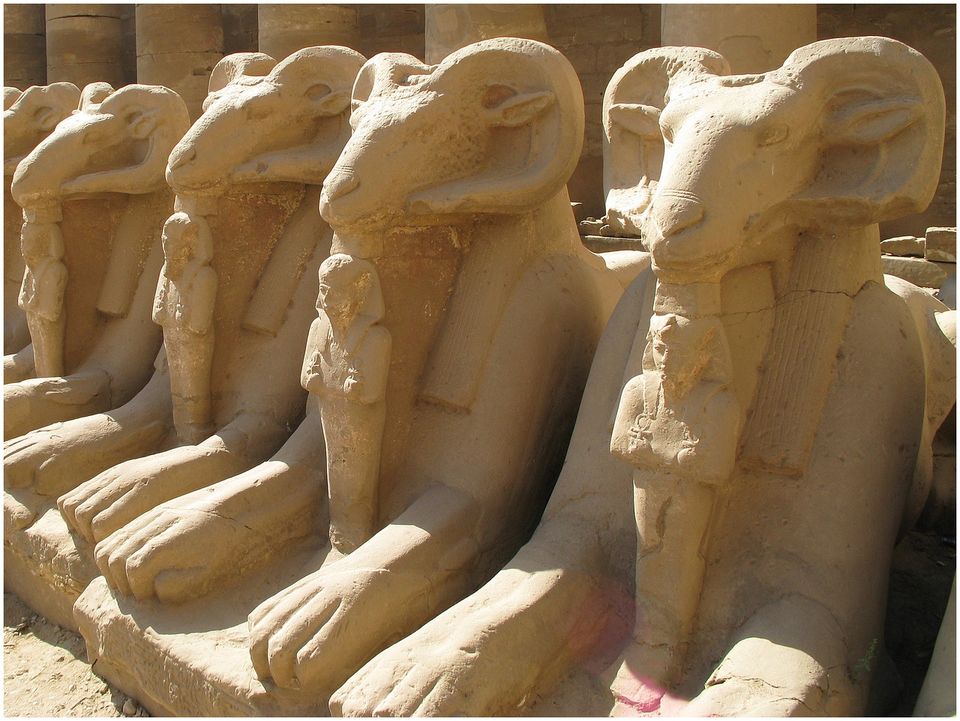 Having 5 days in Egypt is not much time, but you can definitely get the essence of Egypt in this time. In such a short trip, you should start with Cairo and visit the Pyramids. Alexandria and Luxor should also be included. Here is a perfect itinerary for spending 5 days in Egypt.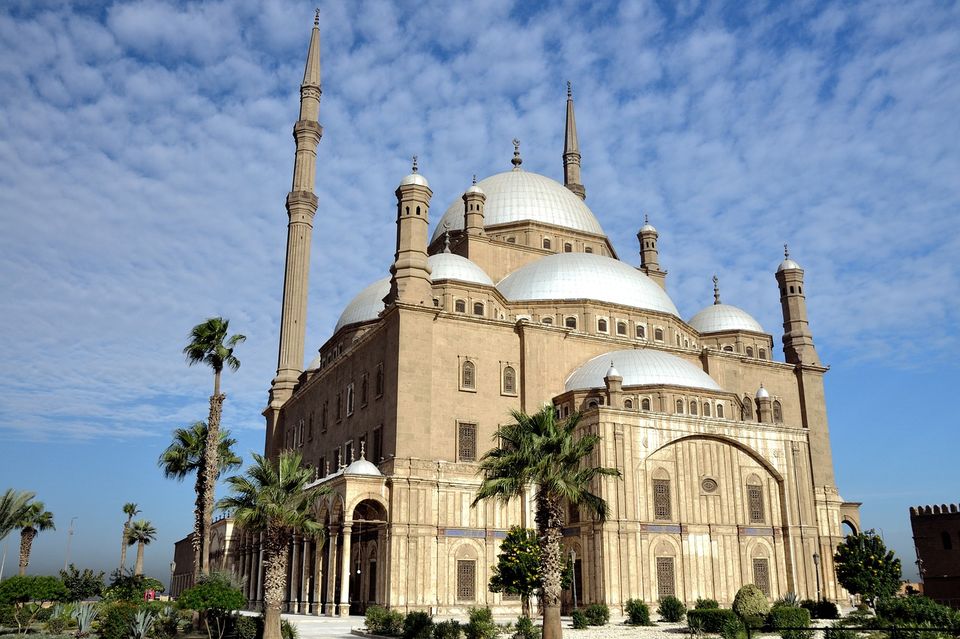 Day 1: Cairo – the Pyramids
The Pyramids are what Egypt is so famous for. I have heard stories of pyramids since childhood, and to me it is one of the most intriguing places. Visit the last surviving Seven Wonders of the Ancient World, the Pyramid of Giza. Built as tombs for the mighty Pharaohs and guarded by the enigmatic Sphinx, Giza's pyramid complex has always has always spell bounded its visitors. If you want to inside the Great Pyramid, then visit early in the morning. In the afternoon, visit the Cairo Museum. In the evening, visit the labyrinth shopping souk of Khan el-Khalili. This is Cairo's grand marketplace buzzing with people all through the day.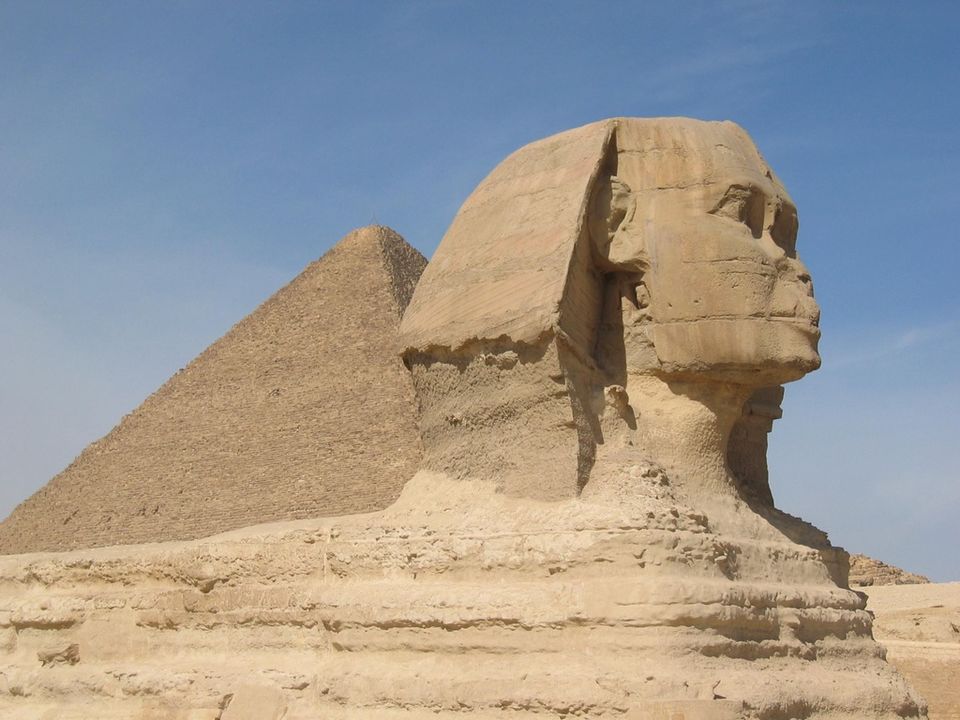 Day 2: A Day trip to Alexandria
Alexandria might not have the grand monuments like Pyramids, but is does have a great waterfront view and is a less crowded than Cairo. This pleasant sea side town overlooking the blue Mediterranean Sea has a host of delights. Visit the Citadel of Qaitbey (an imposing 15th century fort build to protect the city against the Ottomans), Alexandria National Museum, Pompeii Pillar and the New Library of Alexandria. The New Library of Alexandria or Bibliotheca Alexandria is one of the best libraries in Middle East. The library building too is an architectural delight. If you are a bibliophile like me, you would definitely want to visit this great library.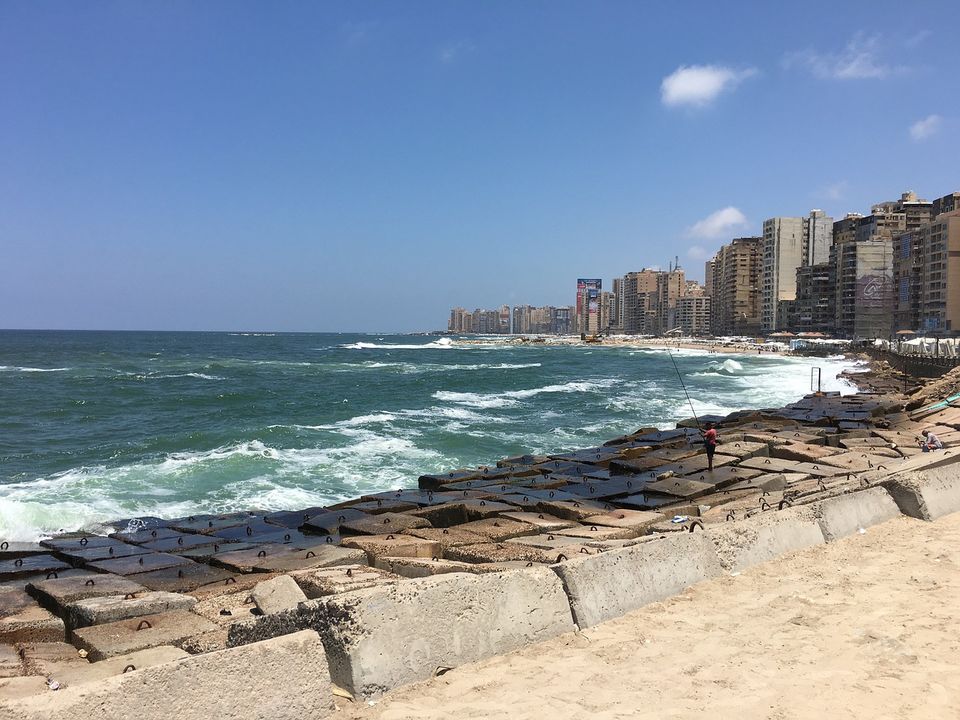 Alexandria is also known for delightful seafood at great value. Visit Kadoura, (The Fish King of Alexandria) for a good seafood meal.
Day 3: Aswan
Take an overnight train to arrive at Aswan. This will help you to travel across the country without losing time in the day. Aswan has a totally different vibe to the rest of the country. Sail the Nile on felucca and go and hang out with the Nubian people on Elephantine Island. You can also take a camel ride to the desert monastery of St. Simeon on the East Bank.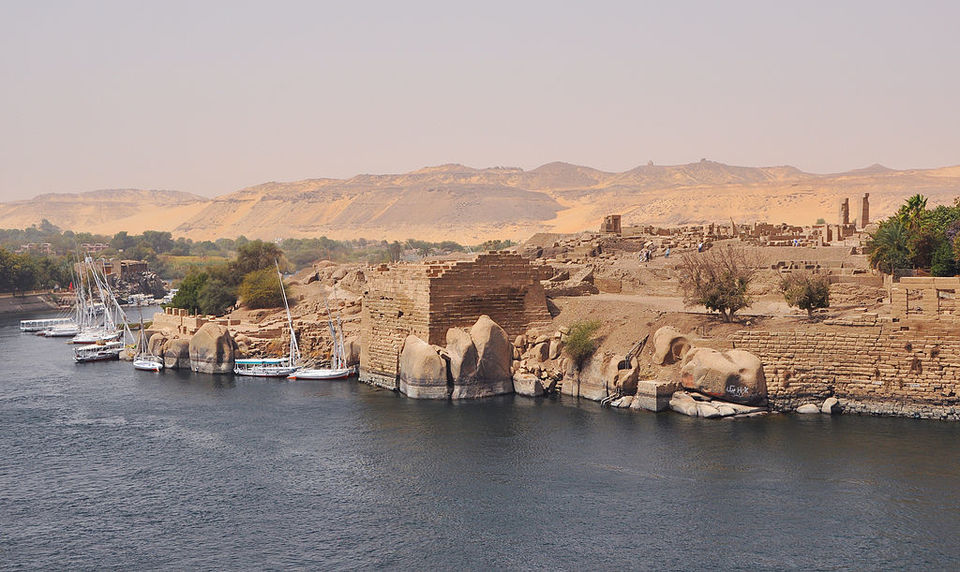 Day 4: Aswan – Luxor via Kom Ombo Temple, Edfu Temple and Esna Temple
For travelling to Luxor from Aswan, there is air-conditioned sleeper as well as ordinary Express trains. It is only a 3 to 4 hour journey. There are three other magnificent temples along the road between these two cities - Kom Ombo Temple, Edfu Temple and Esna Temple. Kom Ombo and Edfu have a railway station. If you are travelling by train, then you can stop at each station, get down and visit the temples. But it will take some time. If you want to save time, then you have to hire a car to reach Luxor.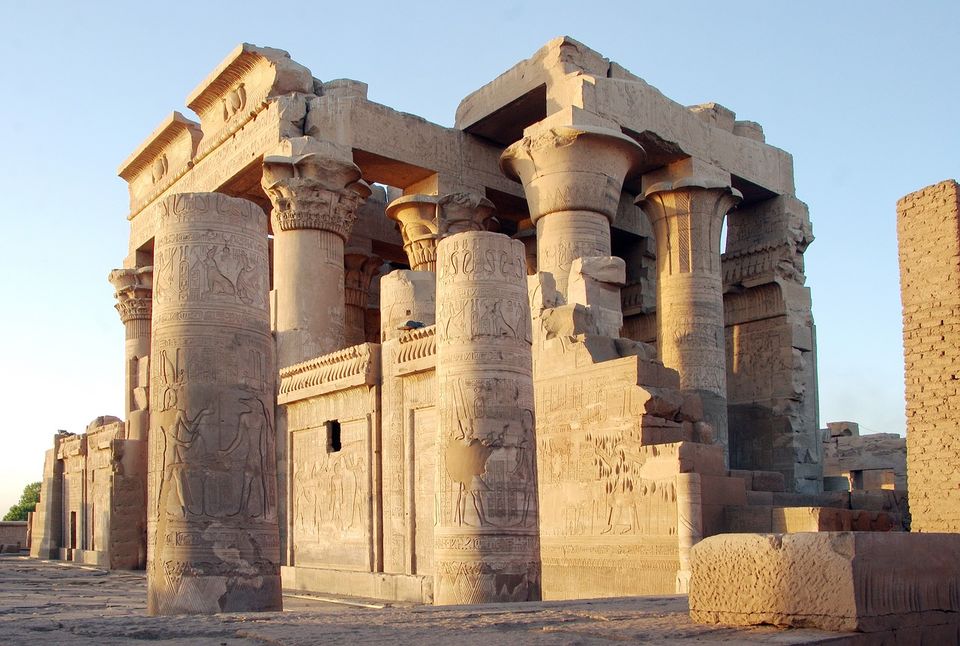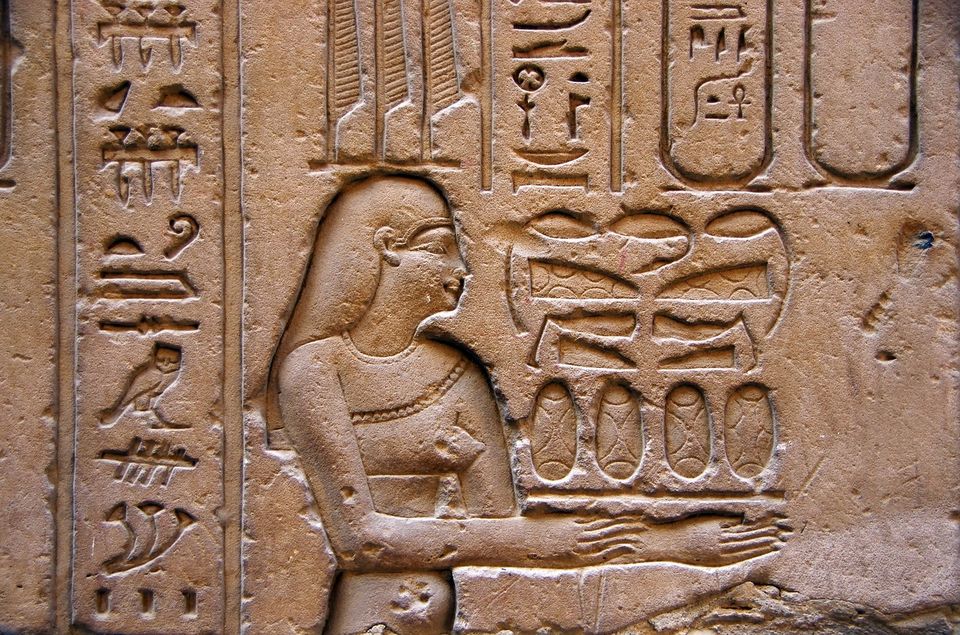 Alternative option: If you have time, then you can avail the luxurious Nile Cruise. The cruise takes 4-5 days to complete this journey with stops at Kom Ombo Temple, Edfu Temple and Esna Temple. You can also sail by Felucca, these are cheaper than cruises.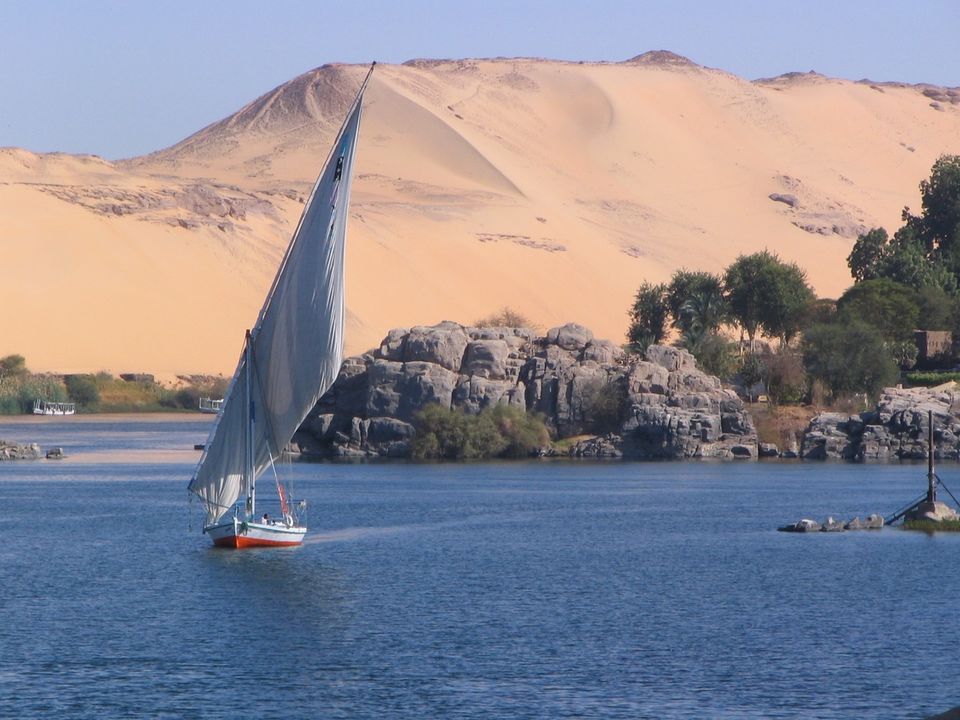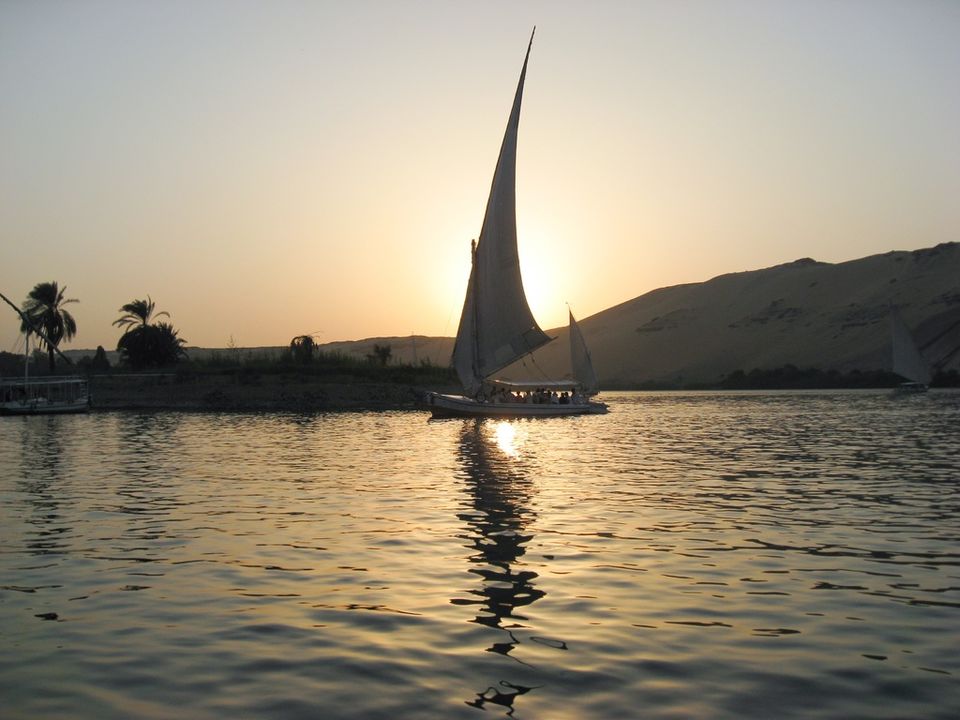 Day 5: Luxor
Luxor is an extraordinary place. Often called as the world's greatest open-air museum, it is the testimony of the history of Egypt. The Nile flows between the city, Luxor is definitely a must visit in Egypt. What are the attractions at Luxor? Being the ancient and rich Thebes and the powerbase of the Pharaohs, Luxor is famous for the Valley of the Kings, Karnak Temple, and the Memorial Temple of Hatshepsut. Among the best tombs are those of Ramses I, VI, VII and IX, Thutmose and Amenhotep. King Tutankhamun's tomb is also open for visit. While the East Bank is more vibrant with hotels, shops and markets, the West Bank is all about tombs and temples.
This completes 5 days in Egypt. Luxor has an international airport and you can fly out from there.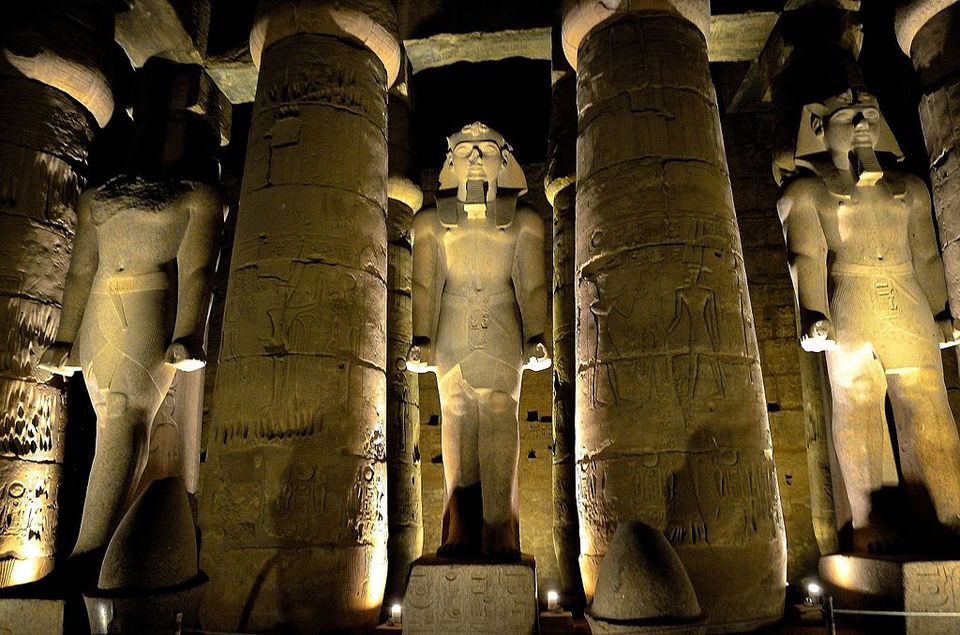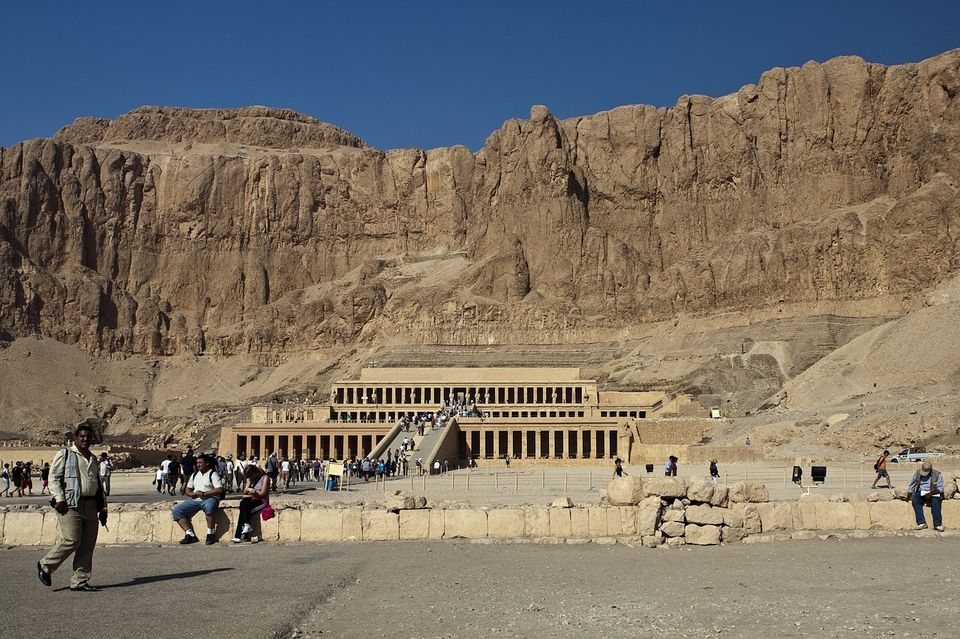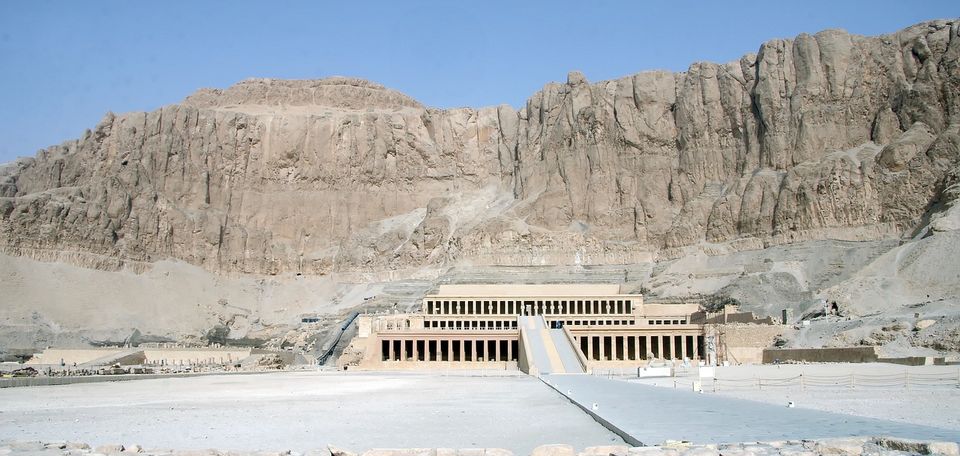 Best Time to Visit Egypt
The best time to visit Egypt is mid-September to May. It is better to avoid the summers in Egypt.
How safe is Egypt?
Tourist attractions in Egypt are largely safe and not under any threat. Egyptians are one of the most welcoming people. Just like any other country, Egypt has its share of touts. You just have to be careful.
Frequent searches leading to this page:-
mumbai to bangalore by road, mumbai to bangalore road trip, mumbai to bangalore route, mumbai to bangalore by car, mumbai to bangalore road trip 2020, mumbai to bangalore car, mumbai to bangalore road