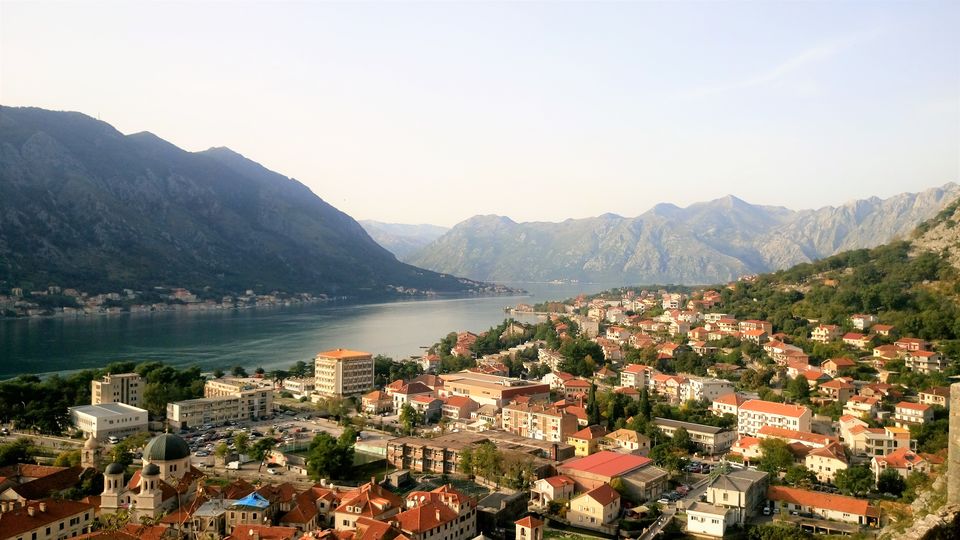 I had taken a bus from one of the world's most beautiful cities, Dubrovnik in Croatia to go to Kotor, a similar town in Montenegro. The name evokes a James Bond-esque feeling, as Casino Royale was set here. The entire drive until Kotor, is one of the best drives. It winds through mountains, forests and small villages, offering views of the sea. The border between Croatia and Montenegro is in one small such town. Now, I was in a local transport bus and I expected there would be trouble at the border. However the process went smoothly, with the driver collecting the passports and getting them stamped with the Montenegro Visa within ten minutes. For Indians, having a multiple entry Schengen visa is enough to get entry into Montenegro. The entire journey only took about 2 hours and I was in Kotor by lunchtime.
Kotor is a very picturesque town located on the base of the mountains and in a bay. Luxury cruise ships halt at the port and this gives the small town a very elite feel.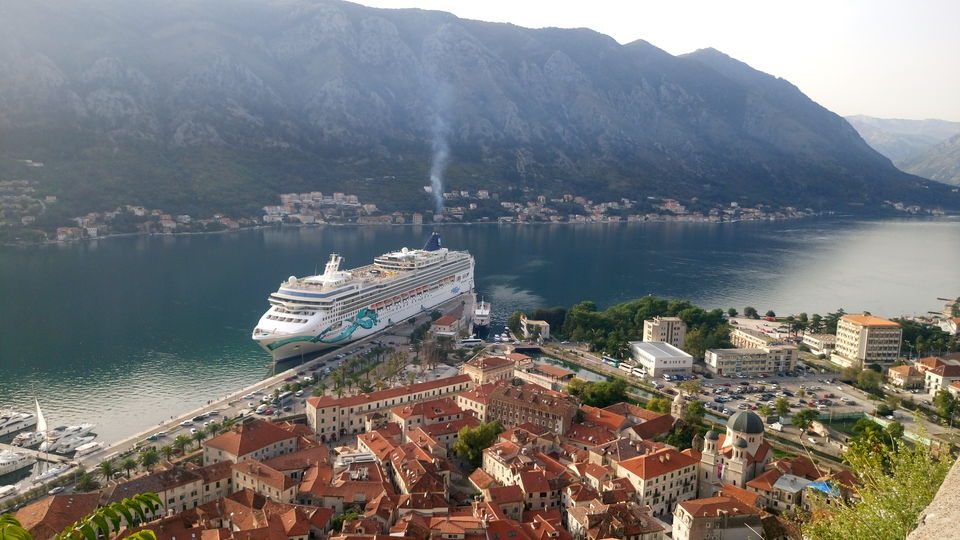 I walked from the bus station to the old walled city, where the hostel was located. The hostel, aptly called the Old Town Hostel, is located in an old stone building with a lobby and bar at its reception area. The town is cobbled and all the buildings are stone, making it feel very medieval, if not ancient.
That day, I just walked around the town, after having a huge slice of pizza in the town square. Kotor, doesn't have much in the way of tourism, it's just the whole town that is attractive. There were very few tourists in town, so that made the whole place very quiet and authentic.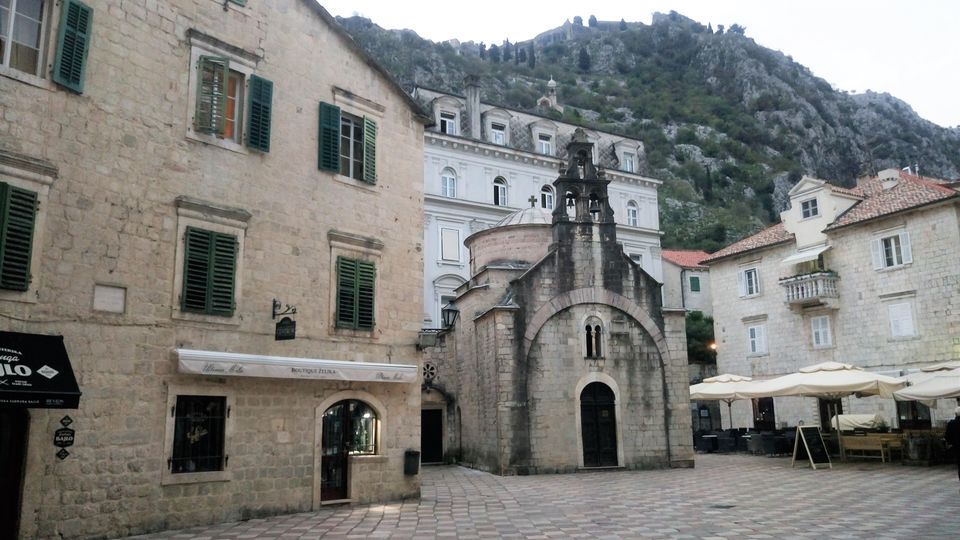 In the morning I walked up to the view point and enjoyed the once in a lifetime view that Kotor has to offer. After coming down, I stopped at a Church, one of the buildings in Kotor that you can visit. Being a port town, I just went to the port and enjoyed the afternoon looking at boats and drinking coffee. In the night, at the hostel, I met a few travelers and asked them where I should go next. As I was unsure about my plan and I knew I had to be in Iceland the next week, I was ready to travel anywhere for a week. Someone suggested me Albania, as it was the neighboring country. And then I decided to go to Albania the next day.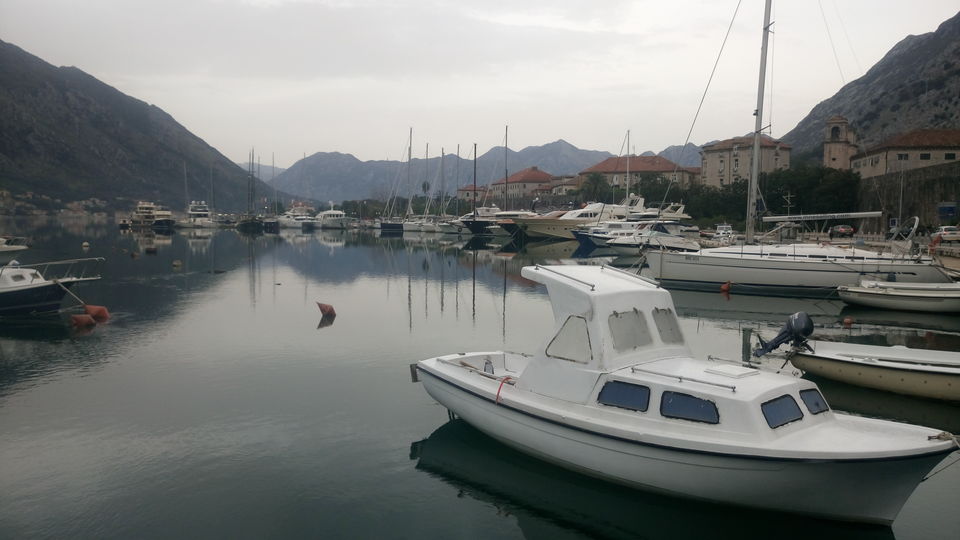 Budget : INR 1000 per day
Accommodation: Old Town hostel
https://www.hostelworld.com/hosteldetails.php/Old-Town-Hostel-West-Wing/Kotor/87139?dia=500&sc_pos=1&number_of_guests=2&dateTo=2018-04-06&dateFrom=2018-04-03
Best Time to Visit - March to November