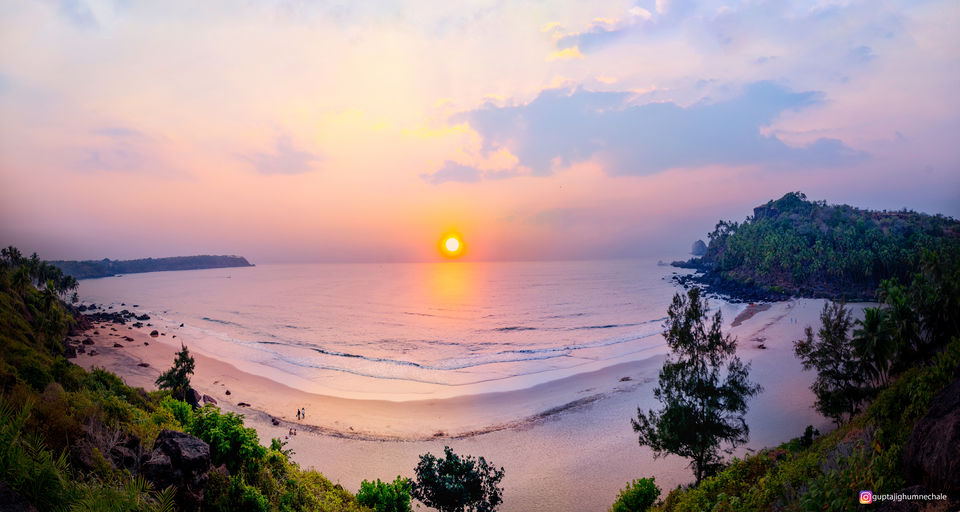 After exploring major popular beaches of Goa like Anjuna , Candolim, Baga etc situated in the north, I was looking for some place which is more quiet and serene. I wanted to do more photography experiments on an isolated beach. This was my second trip to Goa and I never visited beaches on the south , so I started exploring about it. According to my research , there are following well known beaches in the south Goa :
1. Palolem Beach
2. Colva beach
3. Agonda beach
4. Canacona beach
These seemed to be touristy so I kept looking for more isolated beach. After a lot of research on Tripoto and reading some more blogs online, I decided to go to Cabo de Rama. Here, the area's namesake fort and beach is the main attraction. Looking at the pics online, I found that the Cabo de Rama fort has an amazing view.
I was staying in Panjim and from here, Cabo de Rama fort was around 65 KMe . We were doubtful to take such a long ride on bike and were thinking if it would be worth going to the fort. Since all other options were not that exciting, we decided to go to this fort after all. We decided to go to Colva beach and have lunch there because it was almost mid way and we were expecting to find good restaurants in that area.
We reached Colva during afternoon and spent some time there. Colva is a white sand beach, better beach than famous north Goa beaches in my opinion. Here is a glimpse of how it looks :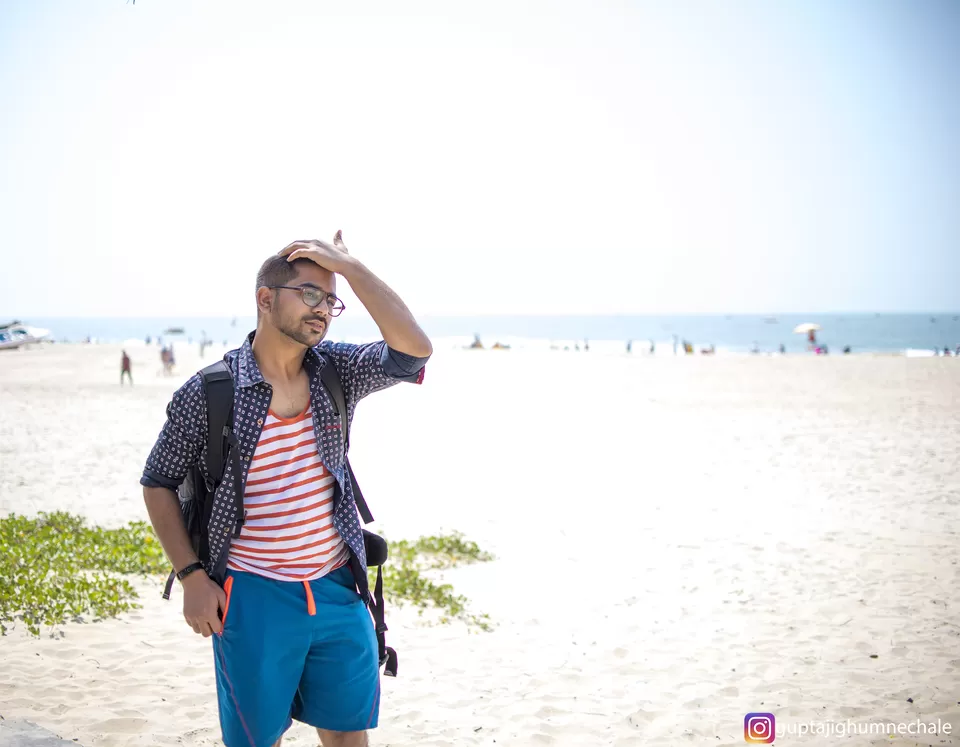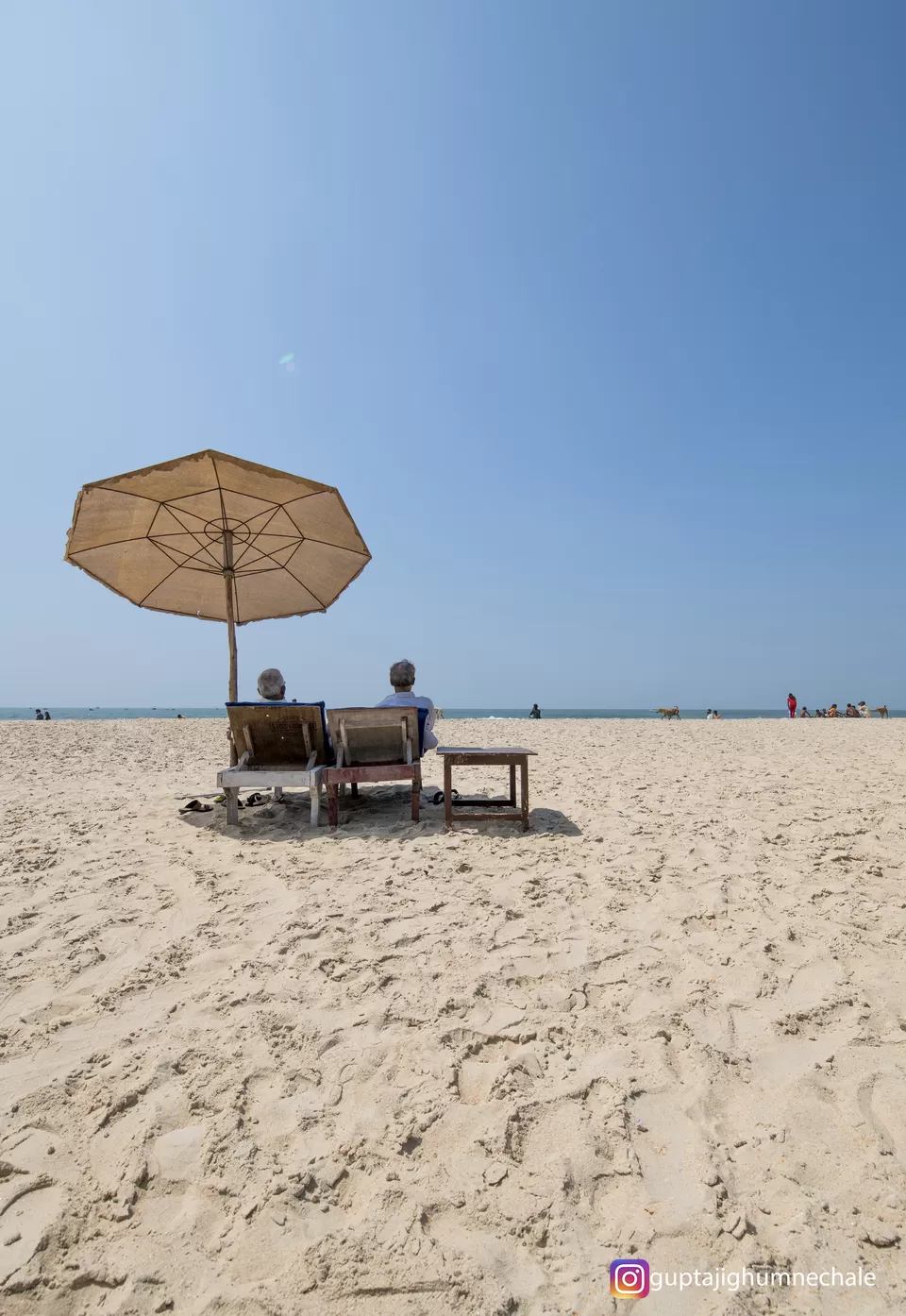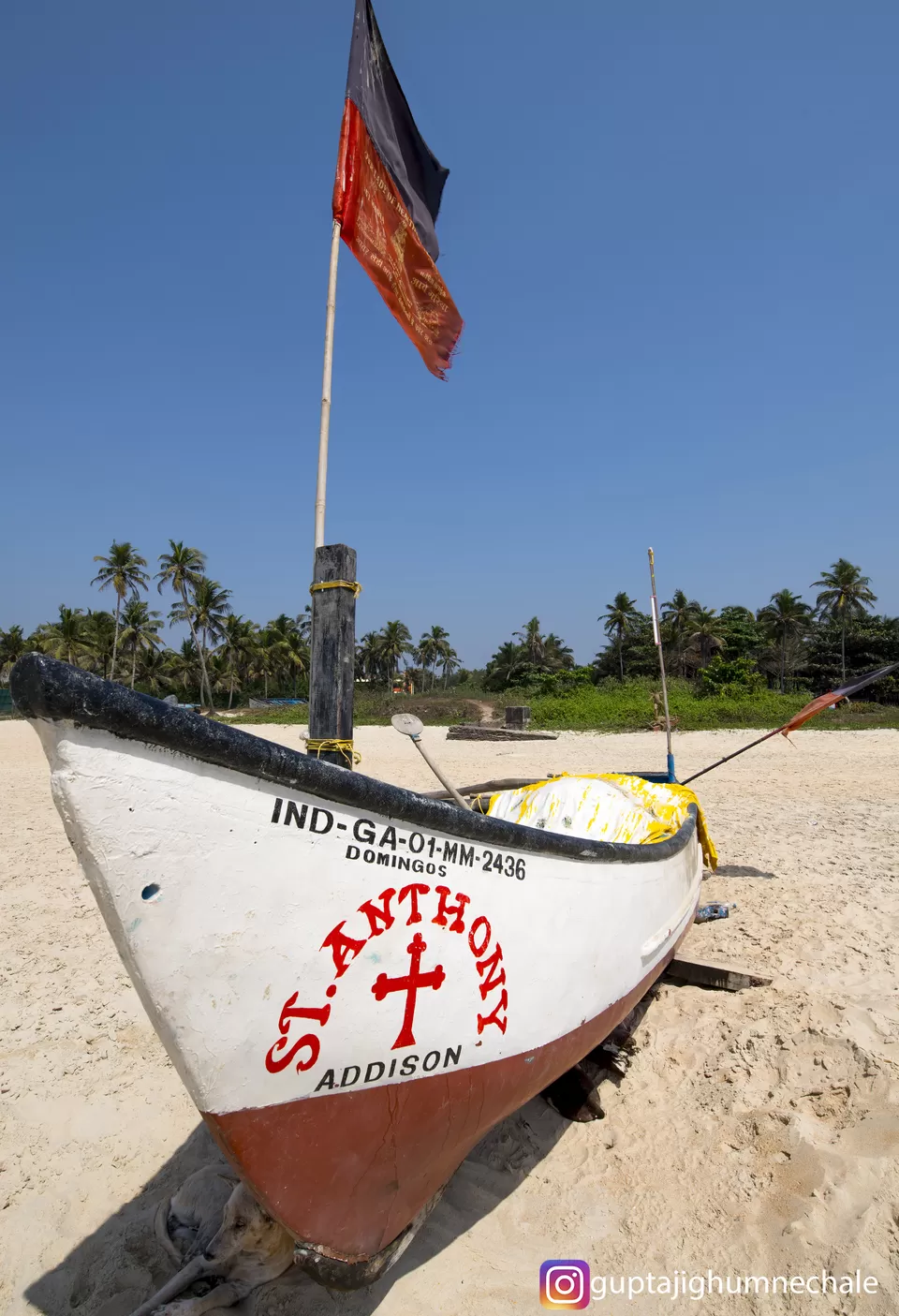 This was a good beach, but it was so sunny that we didn't feel like taking bath here and as we already planned , we needed to finish lunch and then head to Cabo de Rama fort. We decided to have lunch at "Spicy Bella". Lunch was great. All the dishes have nice taste. If you are nearby Colva beach , you should try it.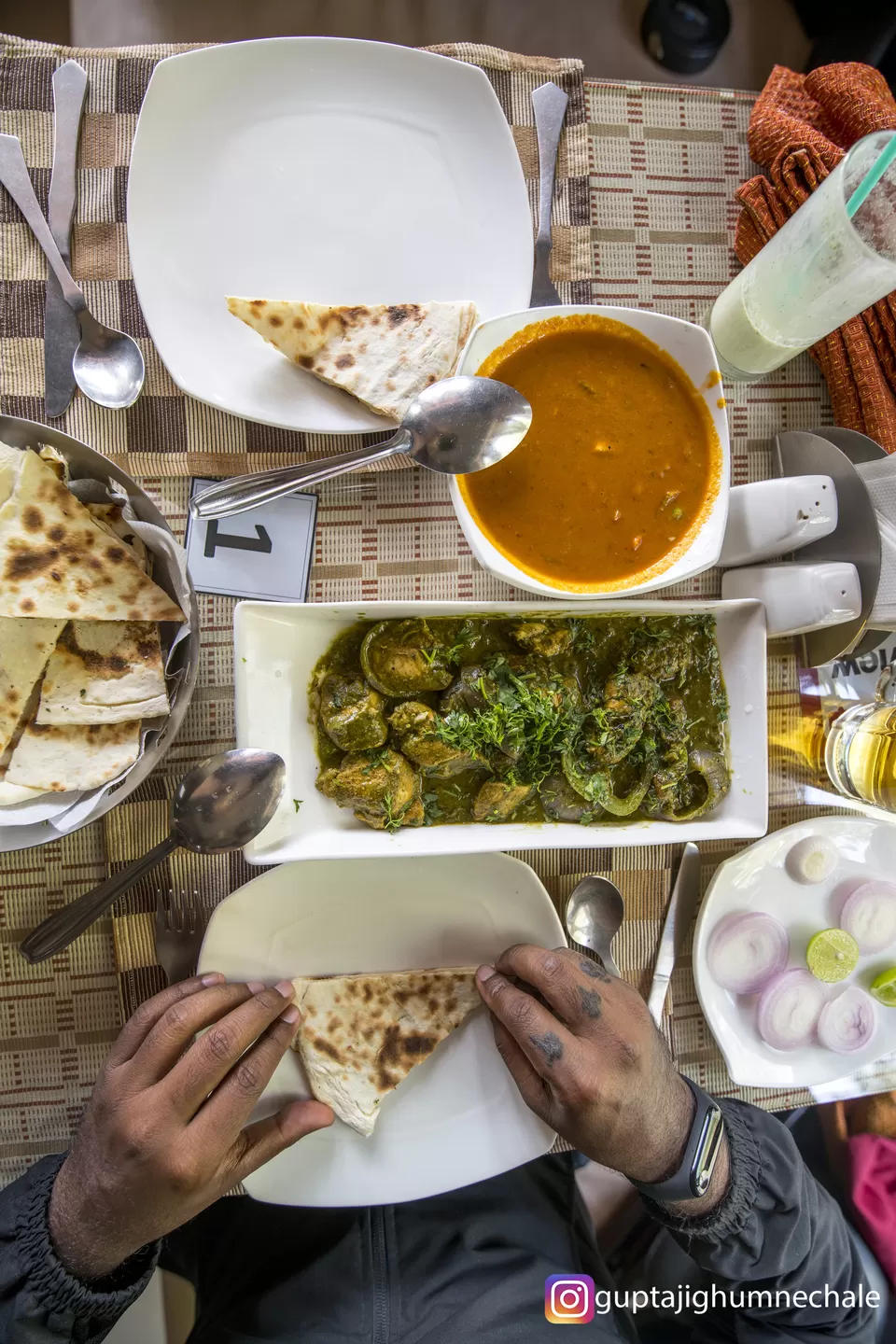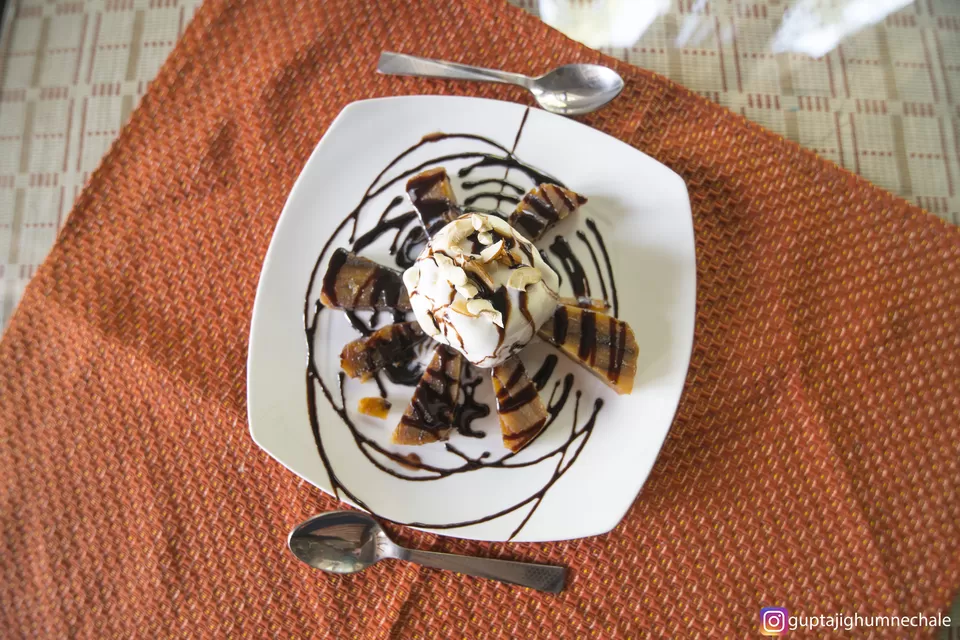 After lunch , now it was time to start for Cabo de Rama. Our plan was to take bath in the nearby beach and then head to the fort. After riding another 35KM we did reach to the place where beach was supposed to be according to Google maps. Trust me, it was such an isolated area , that we regretted coming here. The place we reached, was a hill top. You do have a great view from there for sure , but it was rocky shore down there and it seemed it was privately owned. We did feel bit disappointed. 65 KM from Panjim on bike was a long ride to come for this .. My friend said , lets go to the fort and see if we can find something there. I did see few other people on bike trying to find the beach. May be they were lost as well. F**k Google Maps. Then I asked the security guy who was sitting there (security for that private property) about the beach. He pointed me to go in one direction. Then I noticed those other people on bike were going there as well. I got excited , may be all hope was not lost . It was a bad road in that direction , sorry there was no road in that direction. We just followed those bikes for 100m and then reached a point. When we got down from the bike and walked a bit towards the edge of the hill , I saw this :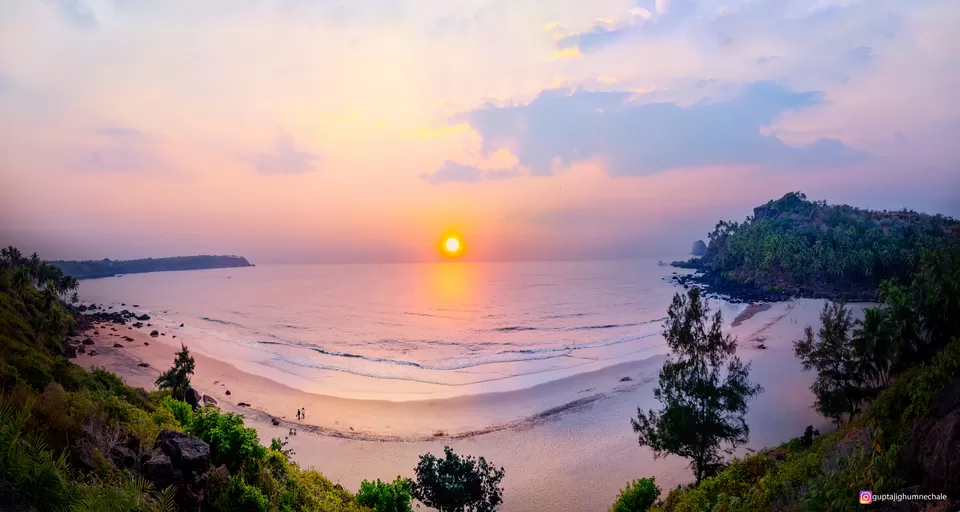 We both got so excited. So, it turned out, that we needed to trek down to reach the beach. The beach was amazing. This was a small, isolated, beach paradise. Covered by rocky shores on both the sides and a small coast line. Area was covered with coconut trees. I thanked God that we finally made it to this place. It was all worth it. I would now let the pics do all the talking.
We took bath, spent an amazing time here and also decided to drop the plan of going to the fort . This place was too much fun to trade it with the fort. We watched sunset and took some great pics. It was all worth it.
Btw , if you decide to go here, plan on the timings. Around 6 KM area from the beach is very isolated, and goes through jungle with very small number of houses scattered along the route. So if you are leaving after sunset, like we did, you need to be cautious and ride fast to reach the main road as soon as possible. I am not sure about the security in this area, but why to take the risk. Have a great trip and keep reading my posts . Do comment if you have any feedback about my writing, the content or the pics.