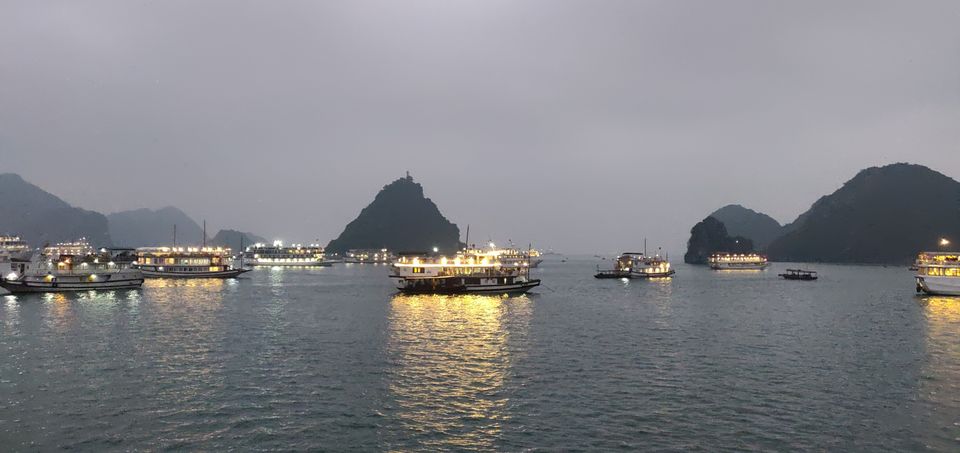 Have you ever felt like the noose was tightening around your neck? You want to breathe, but you fear you can't! Well, if you ever did have this feeling, then just pack your damn bags and run towards the light! At least that's what I did ????
The criteria was simple:
* Not a rupee more than 70000. So, it obviously had to be a budget trip
* 6 days only (thanks to our amazing work- life balance) Do sense the sarcasm in my words!
* Experience over luxury
* Explore and learn and learn and learn!
The obvious choices for Indians when it comes to a budget trip are Bali, Thailand, Sri Lanka, Cambodia, Vietnam etc. I had already visited the first two countries, so the option was simpler. However, there was some major confusion between Cambodia and Vietnam. After a lot of research and deliberation, me and my group of friends narrowed it down to Vietnam. The usual recommendation is to cover Cambodia and Vietnam together, as they are neighbouring countries. But after further discussion with our wallets, we decided to settle for Vietnam!
Flights: The obvious choice was Thai airways. It fit our budget and none of us wanted to compromise on travel comfort, as this could make or break our entire travel experience. Plus, our itinerary required us to start exploring the minute we landed, so a well rested journey was of utmost importance. We booked the 1:00 am flight from Bangalore. We had a one and half an hour layover in Bangkok, and ultimately reached Vietnam at 9:30 am(Vietnam schedule).
So what do we do: Because we were a group, the initial idea was to opt for a packaged trip. I personally detest such trips, because I feel they are too scheduled and controlled. However, we were a group of mixed dynamics, so I figured that a packaged trip would meet all our requirements minus the clashes. As we took a dive through the packages, we figured that we would be able to plan a much better trip, for lesser the price. Some of the agencies were quoting INR 68000, and this was minus the visa expenses, dinner, lunch, conveyance within the city and Bangkok expenses! There was no way I was going for it! Hence began our journey of Tripoto, trip advisor, YouTube vlogs etc! Never ever plan a trip without researching on these mediums!
Some people prefer to cover North Vietnam in one trip and then return back for a second trip to South Vietnam. Unfortunately I belong to the group of travellers who aren't very sure of repeating countries. So, we hand picked the best out of south and north, and shortlisted the same as per our schedule. The result: Hanoi- Ha long bay- Saigon- Mekong delta- Cu chi tunnels.
For those wondering about Bangkok: Our return flight had a 10 and half an hour layover in Bangkok. Also, untill the 30th of April, visa for Thailand is free for Indians. Ka ching!
Visa: Although it is visa on arrival, you will have to apply for the approval letter at least a week or 2 before your trip. The website for the same is vietnamvisa.govt.vn/apply-online/. The fee for the same is 25 USD. You will get the approval via email within 3-4 business days. Apart from this you will have to pay an extra 25 USD for stamping fee at the airport. Please CARRY EXACT CHANGE!! They get grumpy if you don't. And pay only by CASH( dong or usd). They don't accept cards.
Money: The most important! Don't carry INR. Total waste. Carry USD and then convert it at the airport or at any of the travel agencies or gold stores in the streets. The general suggestion was to avoid a lot of currency exchange at the airport because of the bad rate, but we ended up getting a good rate at the airport in comparison! In March, the prevailing high rate was 23, 200 dong for 1 USD. Also, don't carry small denominations of USD. Most of the agents flatly refused to accept them for conversion. Always pay by dong. The vendors are sneaky and will confuse the crap out of you if you try to pay by USD. They round up values and you get too confused to figure out what's happening. It takes a day or 2 to figure out the currency game. Take utmost care while paying, because the notes for almost all the denominations are identical! You could accidentally give off a 1 million dong note instead of a 10000 dong note!
Conveyance: Please download Grab! It's an app for transport and is the best! It's like uber. Because of the language barrier, you even have the option to upload pictures of your pick up point. I can't stress on how useful this option was! Avoid airport cabs and regular cabs. They are a total rip!
People: The most amazing and polite people. They love Indians and they love "balika vadhu". They are so polite that I could have just hugged all of them for hours together.
Public restrooms: Never have I ever seen more cleaner restrooms than the ones in Vietnam. Very well maintained.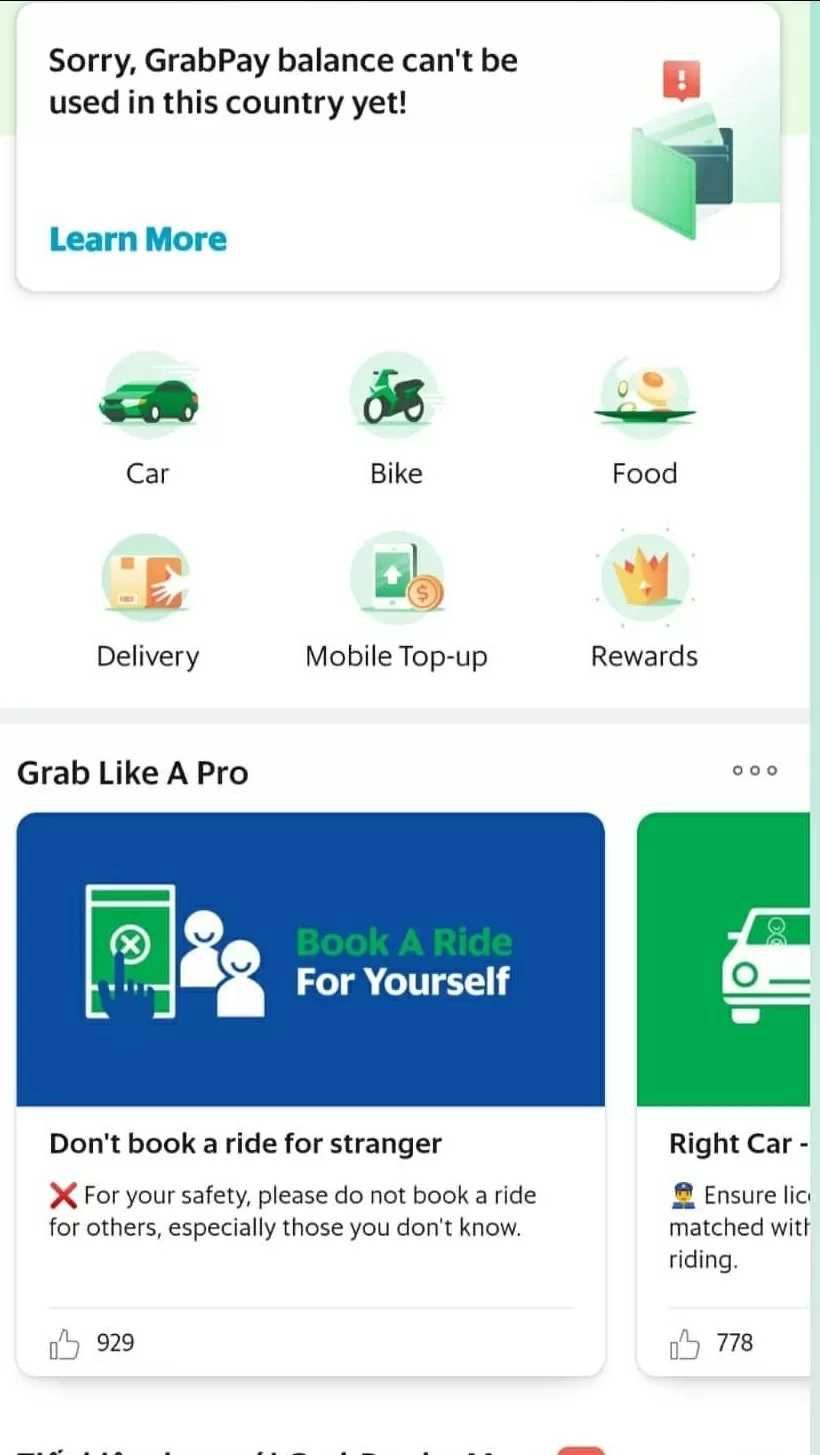 Reached Vietnam at 9:30 am. We chose to stay at the Old quarters because most of the sightings were around this area. Old quarters itself had such a pure and unadulterated charm to it.
You must take a walk through the quarters and silently enjoy their serene way of life. The streets are filled with tiny shops, fascinating wares, soul soothing aroma of food and sometimes jaw dropping images of unexplored delicacies. The lanes are small yet filled with so much of character. There was a charm in everything. The lanes did remind me of India. Strong and proud, yet humble and naive. Quite a fascinating blend!
Next, we explored the Hoan kiem lake. I will be honest, I wasn't very impressed. It looked pretty basic and I have seen much better lakes than this. But then came the night, and I was taken aback and how! The lake was lit up and the view was beautiful! The peaceful lake beside the buzzing streets of Hanoi. It was like the best of both the worlds!
Don't forget to walk through the 200 year old temple by the lake. There is so much of history in this temple. As per the folks, mostly students visit these temple and pray for success, education and stability. In return, they offer food, money etc to the deity. FYI, the late kings of Hanoi are their deity. They don't follow Buddhism or any other religion. This is specific to Hanoi.
The rest of the night was filled with major explosions of foodgasm! Throw away your inhibitions and try to sample everything the street has to offer. Vietnamese cuisine was by far the most healthiest that I have sampled. And don't forget the hundred and one beer options! It's the land of beer!
Tips:
*Opt for crowded streets and avoid shady areas. *Double check on your meat! One vendor almost tricked us into sampling beef when we asked for chicken!
*Bargain, bargain and bargain!!!!
*They don't sell water on MRP. The best rate for a 1.5 litre bottle of water is 10000 dong.
*Always carry a bottle of water and buy in bulk if you get a good rate.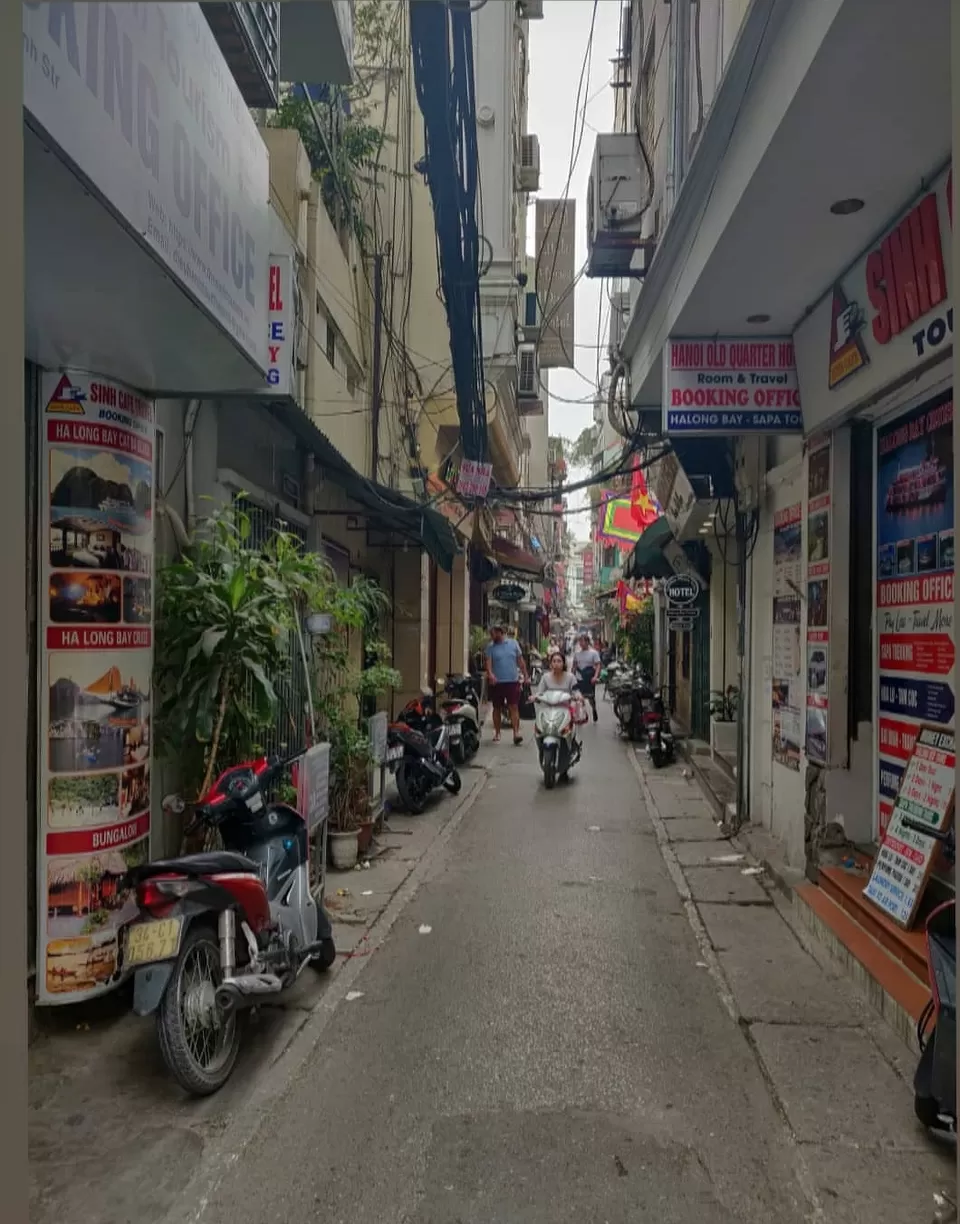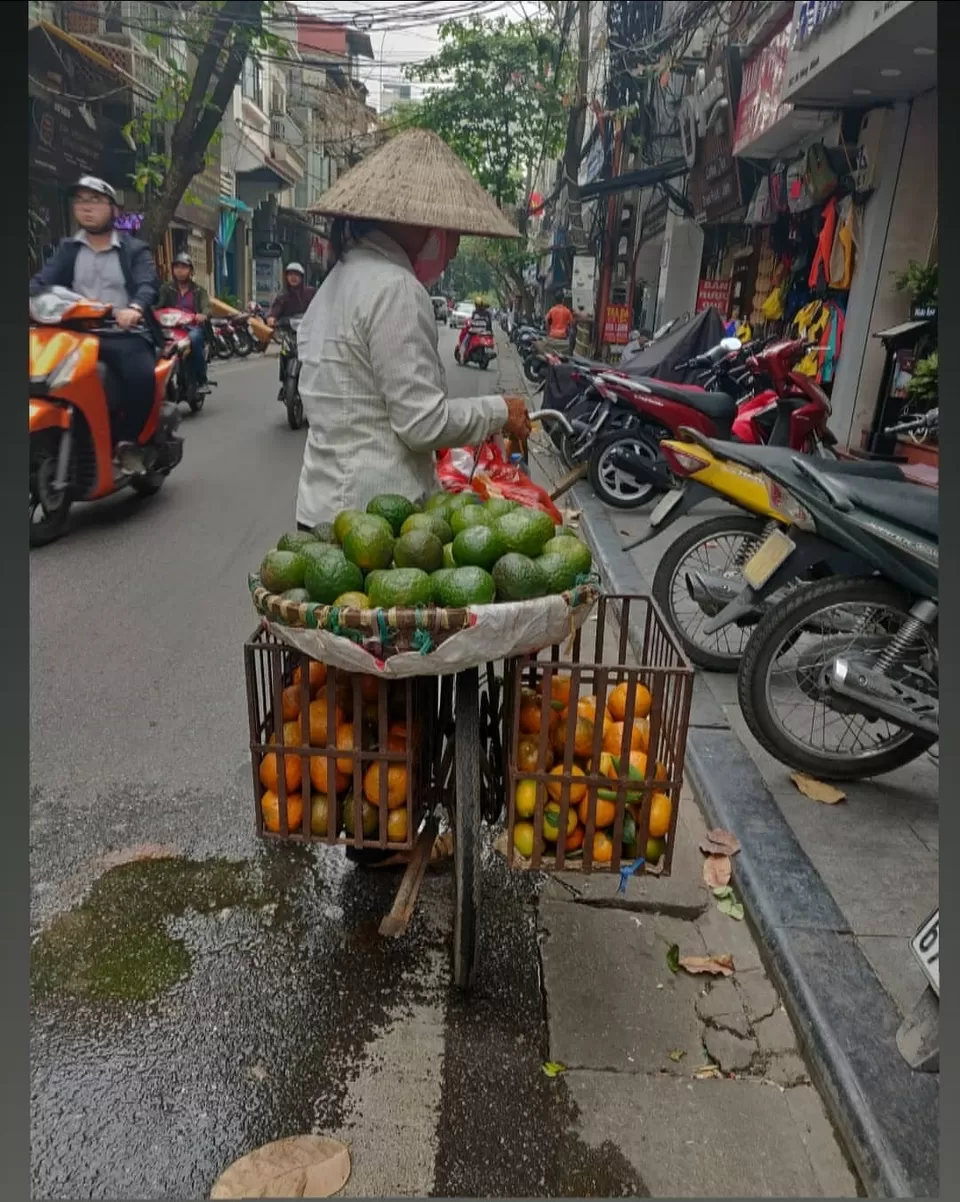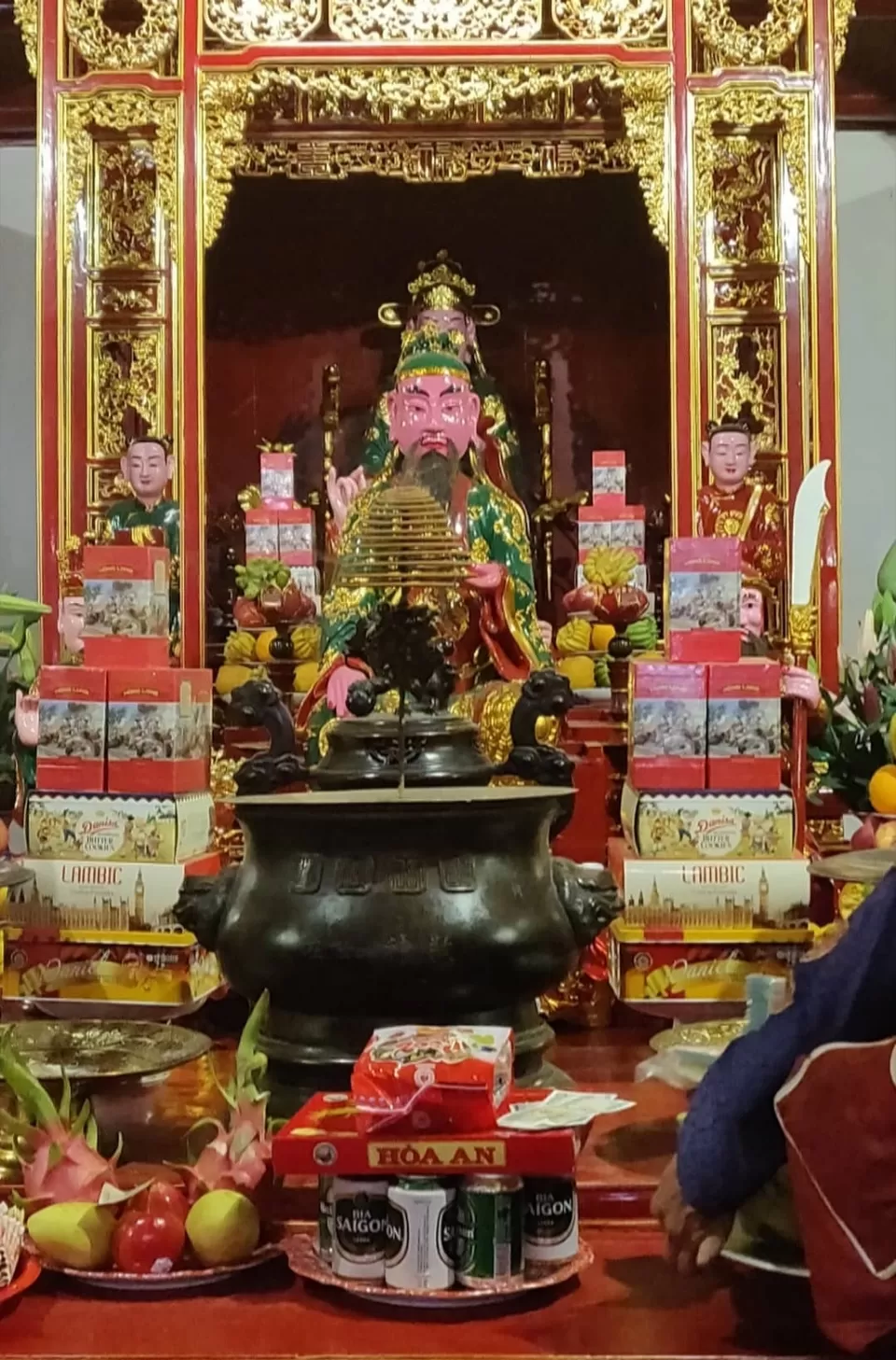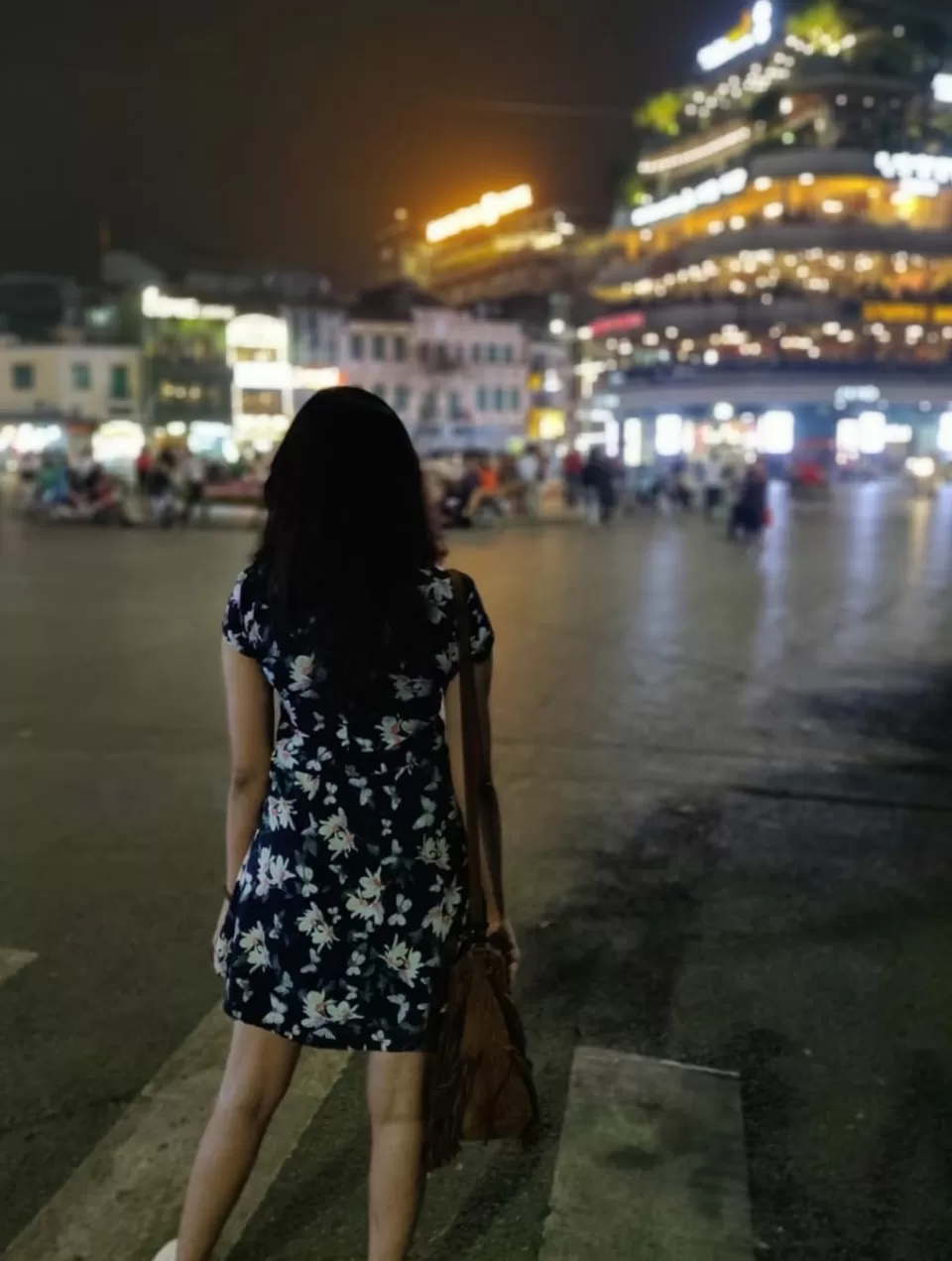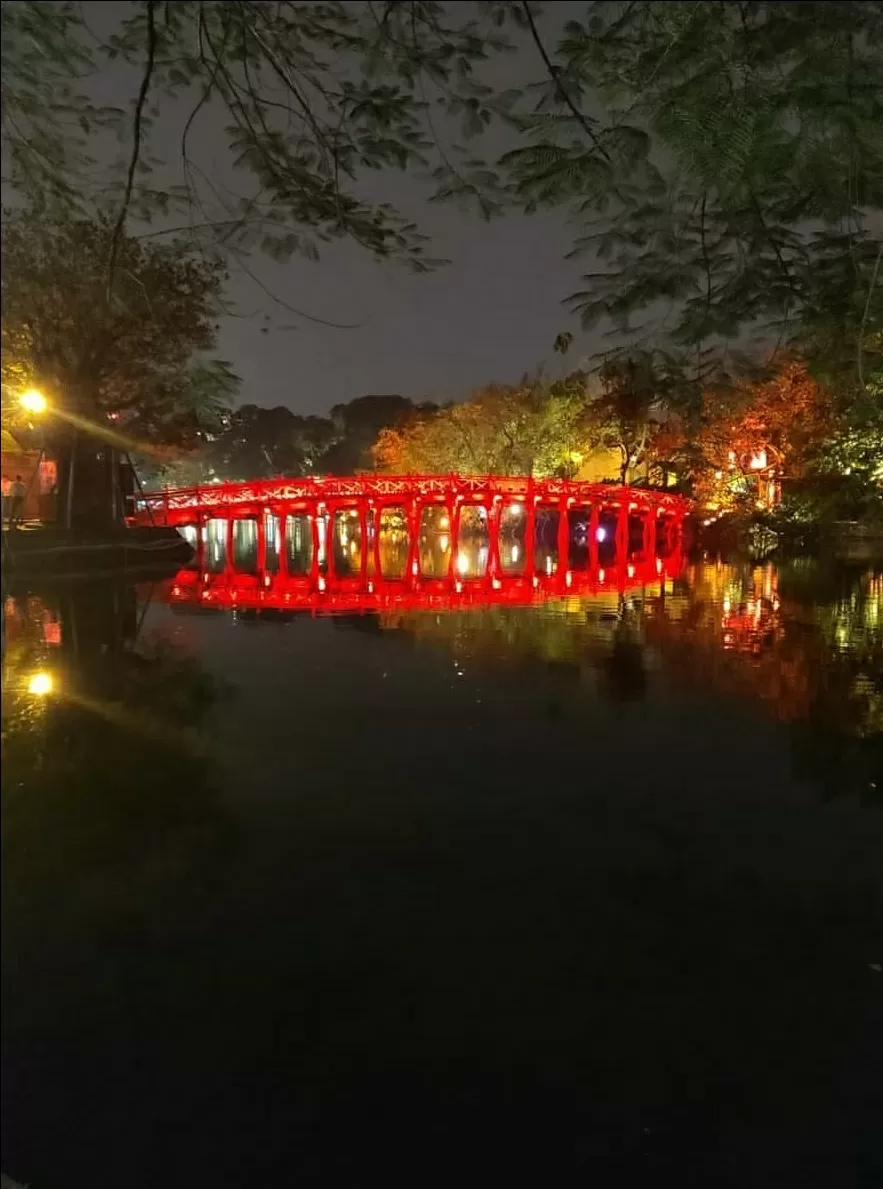 Halong bay! The most awaited part of the trip!
We opted for Halong Apricot cruise. We chose the 2 day trip as we felt it was sufficient. Don't opt for the one day trip, because it could never do justice to the beauty of the bay. They provide an inclusive pick up and drop service so thank God for that! The journey from hanoi to halong was about 3 hours. The guide educated us about the history of the bay, the way of life, tips to survive in Vietnam etc. It was the usual touristy expectations. There is a pit stop after about an hour an half. There was a display of some stunning Vietnamese artifacts and paintings. I wish I could have bought them all but I knew they were ripping me off with the prices. And I was right, I found so many better options in the city for a quarter of the price.
The bay is breathtaking ! Stunning! Mind-blowing! Amazing! You will not believe it! You have to be there to experience nature at its finest moment. The itinerary for day 1 involved cruising through the bay, a visit to surprising cave and titop island, Lunch and dinner.
As per local legend, when Vietnam had to fight against invaders, the gods sent a family of dragons as protectors. When the family of dragons began spitting out jewels and jade, they turned into the islands and islets lining the bay, forming a great wall against the invaders. The place where the mother dragon descended was named Ha Long bay. 'Ha' means descending, and 'long' means dragons. Hence it is also known as the land of the descending dragons. The islands do remind you of dragons! Large dragons waiting to be awakened!
Surprising caves- Beautiful but modified by man. So, that kind of takes away the rustic charm of the cave. Don't forget to stretch before this visit because you are in for a journey of 300 steps to the top!
Titop island- Super touristy and crowded! I couldn't see the beach! All I could see were colourful heads and poses! Again, you have to climb up the hill for about 500 steps, and then there is magic! The view demands silence and utmost respect. It's a view that renders you speechless. But again, the hundreds of boats cruising around tugs the strings of your heart. You can't help but feel bad at how people end up disturbing nature. How the beautiful waters and sea life gets disturbed by our desire to explore..
Tips:
*Please carry enough water from the city! They provide only two 500 ml bottles, and you will have to pay for the rest. Needless to say, they are overpriced.
*Carry some change while visiting the island. There are no water fountains and you don't want to die out of dehydration!
*Alcohol beyond happy hours is quite a rip!
*Get some snacks when you board the cruise. They provide a set menu( of course keeping your preferences in mind). No extras!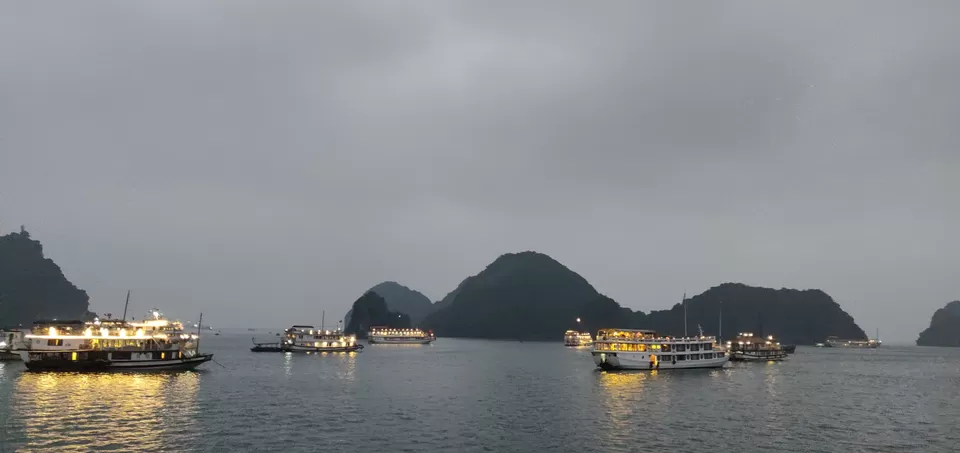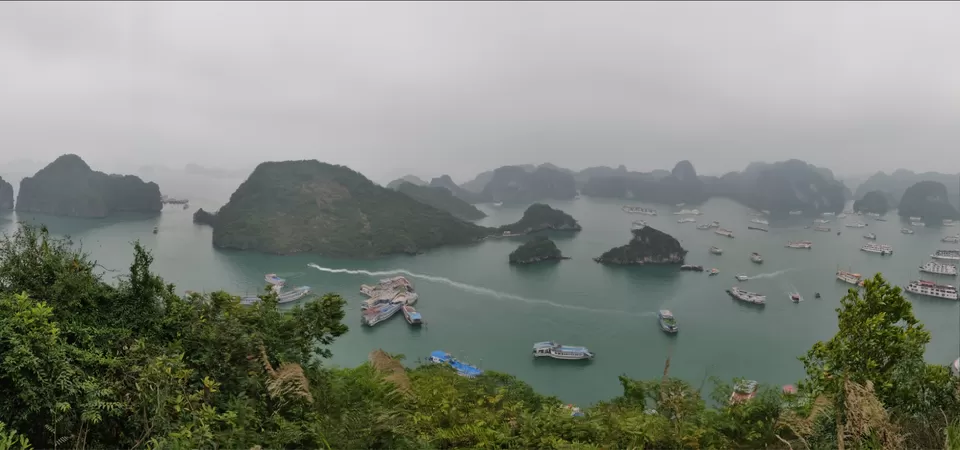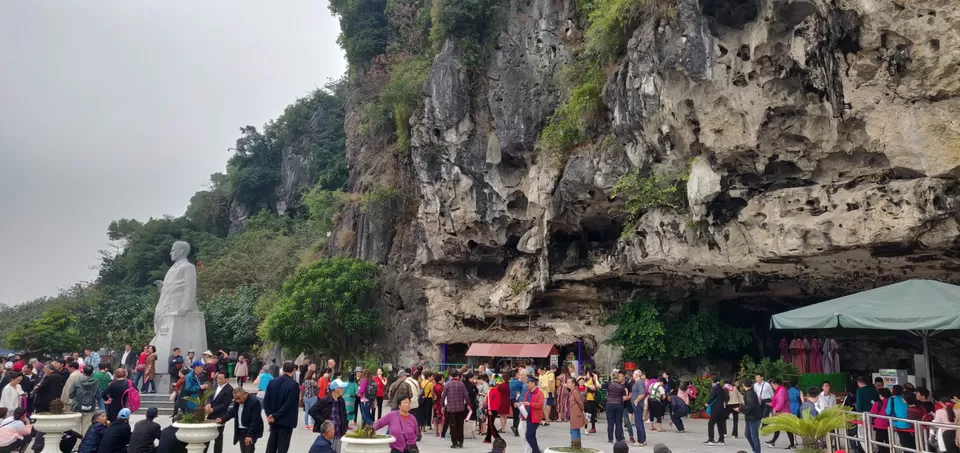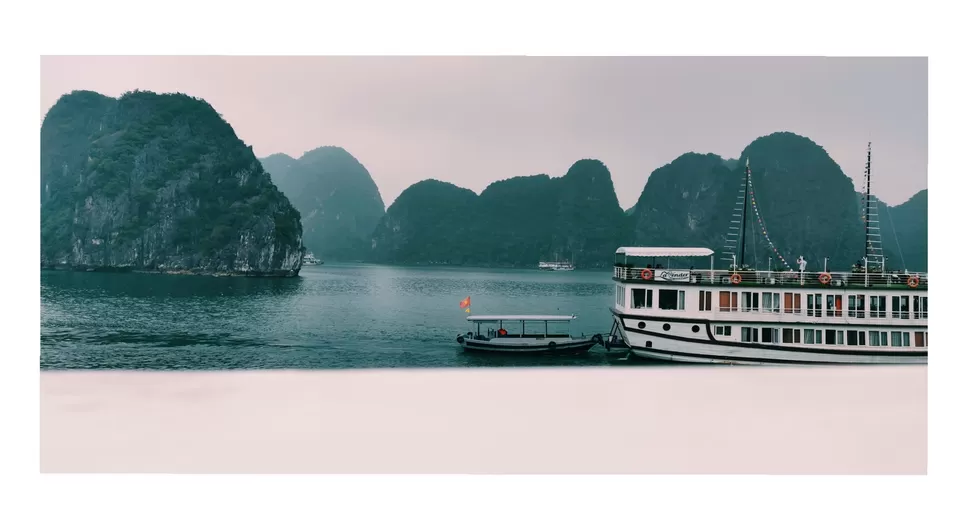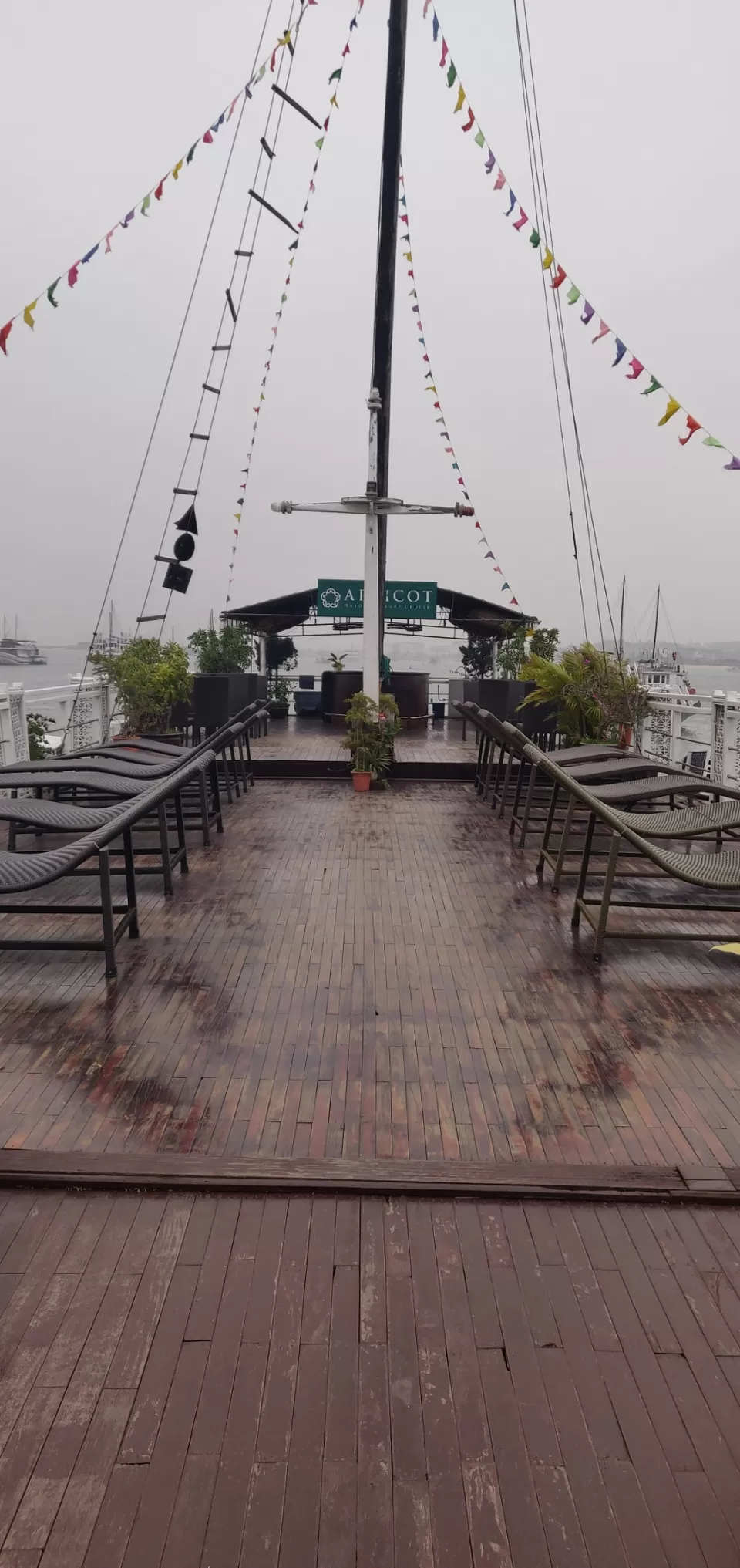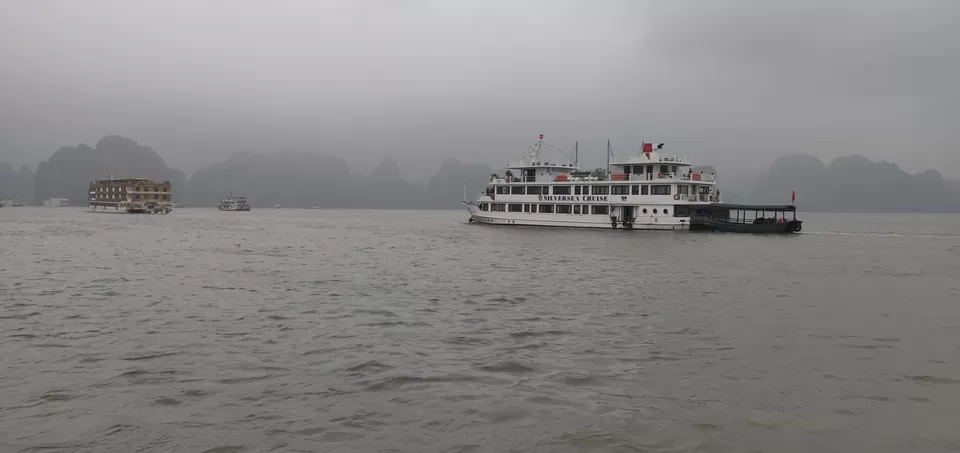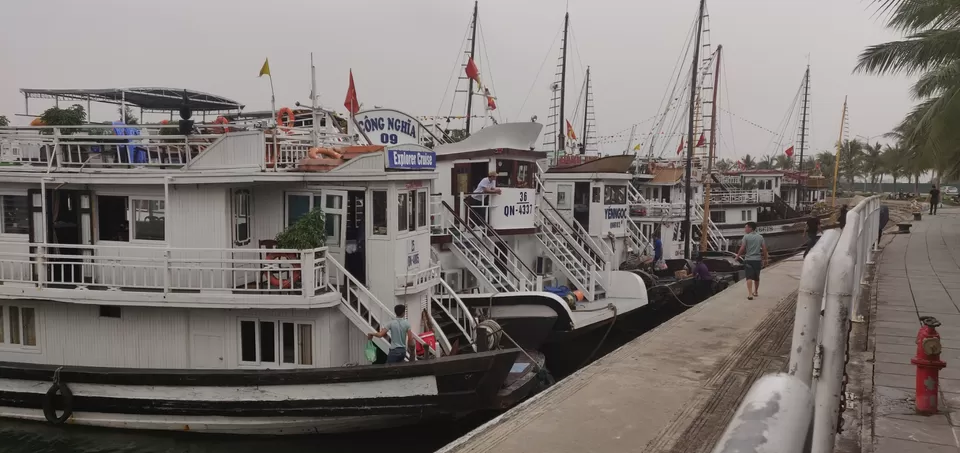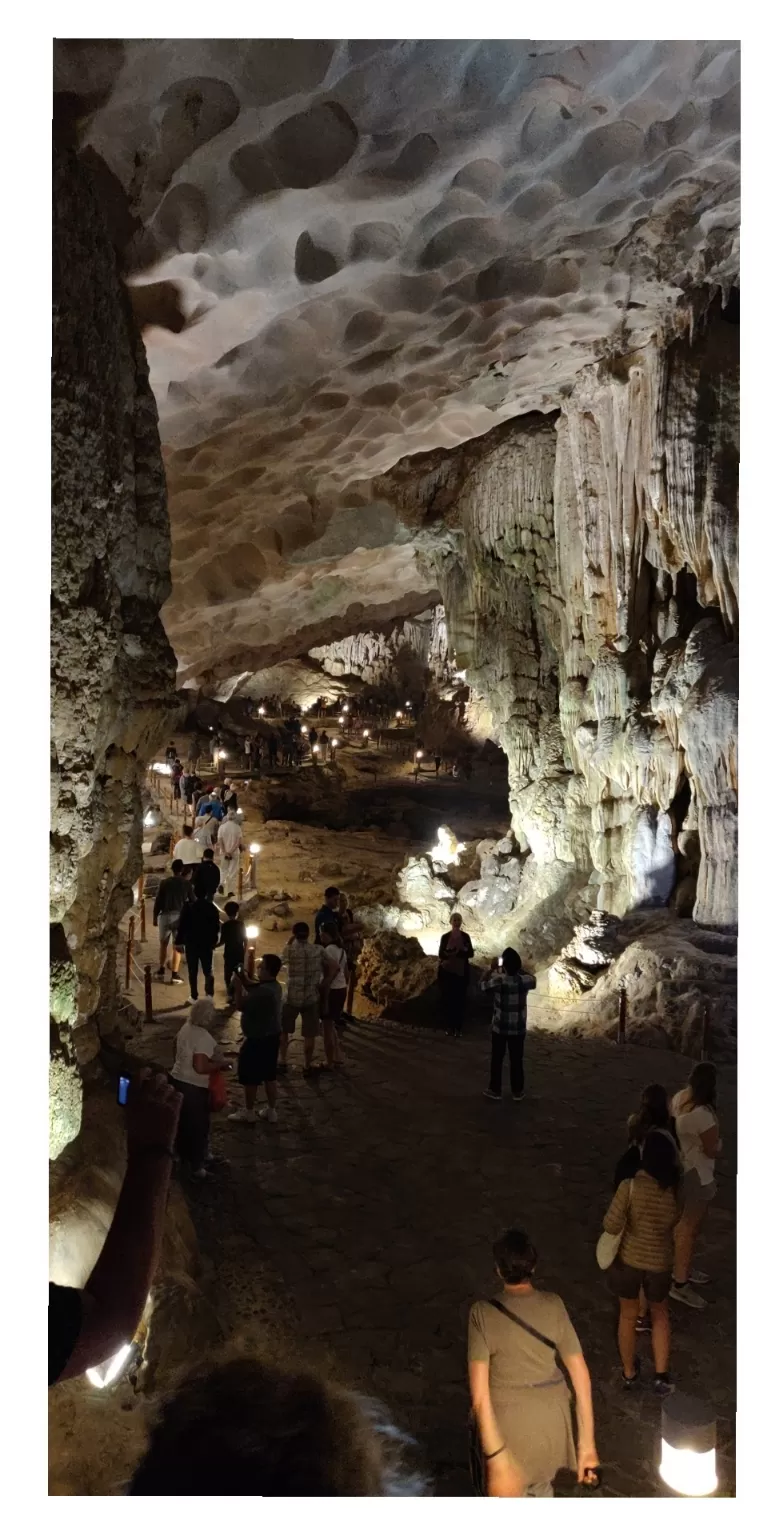 Tai chi lessons at 6:30 in the morning! On the cruise! With that view! It was heaven!
Next, breakfast at 7:30, followed by a visit to pearl island. Typical tourist stuff. But then comes the best part, KAYAKING!
You have a duration of 40 minutes and we used this to the maximum. It was such an experience to row through the tiny islets with the clear blue sky above our heads. I felt like I was transported to a different time zone, where no negativity exists!
Time up and we are back to the cruise. This is followed by early lunch and at 11:45 we are dropped of at the harbor. By 5:00 we are back in Hanoi!
After another round of foodgasm, we boarded our flight to Saigon.
Tips:
*Viet jet air is a good flight, but the crowd's etiquette is horrendous! They literally sat on our hand rest. They put their feet in between our seats and they littered the entire flight. I am not exaggerating. This was the worst experience I had in any flight by far. The staff looked helpless. The situation seemed beyond their control.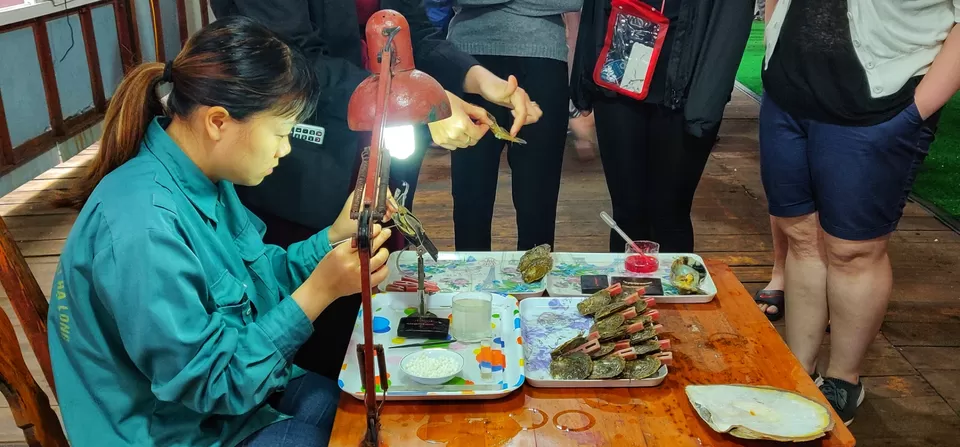 Cu chi tunnels!!- The war tunnels
Once again, we opted for Vietnam adventure tours. No regrets at all. By the time we reached, our guide had explained the entire history of the war and we were all pumped up to experience the tunnel. This again was a 2 hour drive away from the city. Again, we had a pit stop at a government supported factory. The prices were extremely high and we found better options at the city.
The entrance fee is taken care of by the tour company. The initial part of the tour feels very structured, like a school excursion. But I guess, it is important so that we get educated about the different techniques used by the Vietnamese soldiers during the war. Let me remind you, while the Americans had technological advantage, the Vietnamese used home ground advantage to the most epic level and won the war. The tunnels were used by the Viet soldiers for hiding during combat. It also served as a mode of communication and supply routes, hospitals and living quarters for the Vietnamese fighters. The American soldiers termed these tunnels as "Black Echo". The tunnels were pitch dark, with low oxygen levels. The soldiers and civilians spent their days in the tunnels. I can't imagine how they lived in them for years. The best part of the tour is when they let you experience the tunnel. Of course, this isn't the original tunnel that spanned 200 kms. This is specifically made for tourists and covers only 100 meters. You have an exit passage after every 20 meters. You would think that 100 meters would be a cake walk, but you are in for a rude shock once you step inside the tunnel.
This was one amazing experience. It is impossible to walk through them. You have to either crawl or squat. My claustrophobia welcomed me with a big "Hello there!". It was a scary yet exhilarating experience. I still can't get over it! Out of a group of 25 people, only 1 guy managed to complete the 100 meter route.
Ben thanh street food market!: The most epic place!
They had an amazing variety of food and even had an Indian food stall! This place was right next to the street market. It's an amazing option if you want to shop. Stunning outfits, most of which are easily available on SHEIN and Instagram. Lot of artifacts. It's a place worth visiting. We spent hours together on this street! Loved every minute of it!
Tips:
*Bargain! Get the price down to less than 50% at the first go itself. Go lower if possible.
* Don't be rude. These are nice people. A lovely smile and a kind request can take you a long way in Vietnam.
* Beware of bike thieves and snatchers.
* Fridge magnets are some of the most common items that we purchase while travelling. The best price we got was 10000 dong.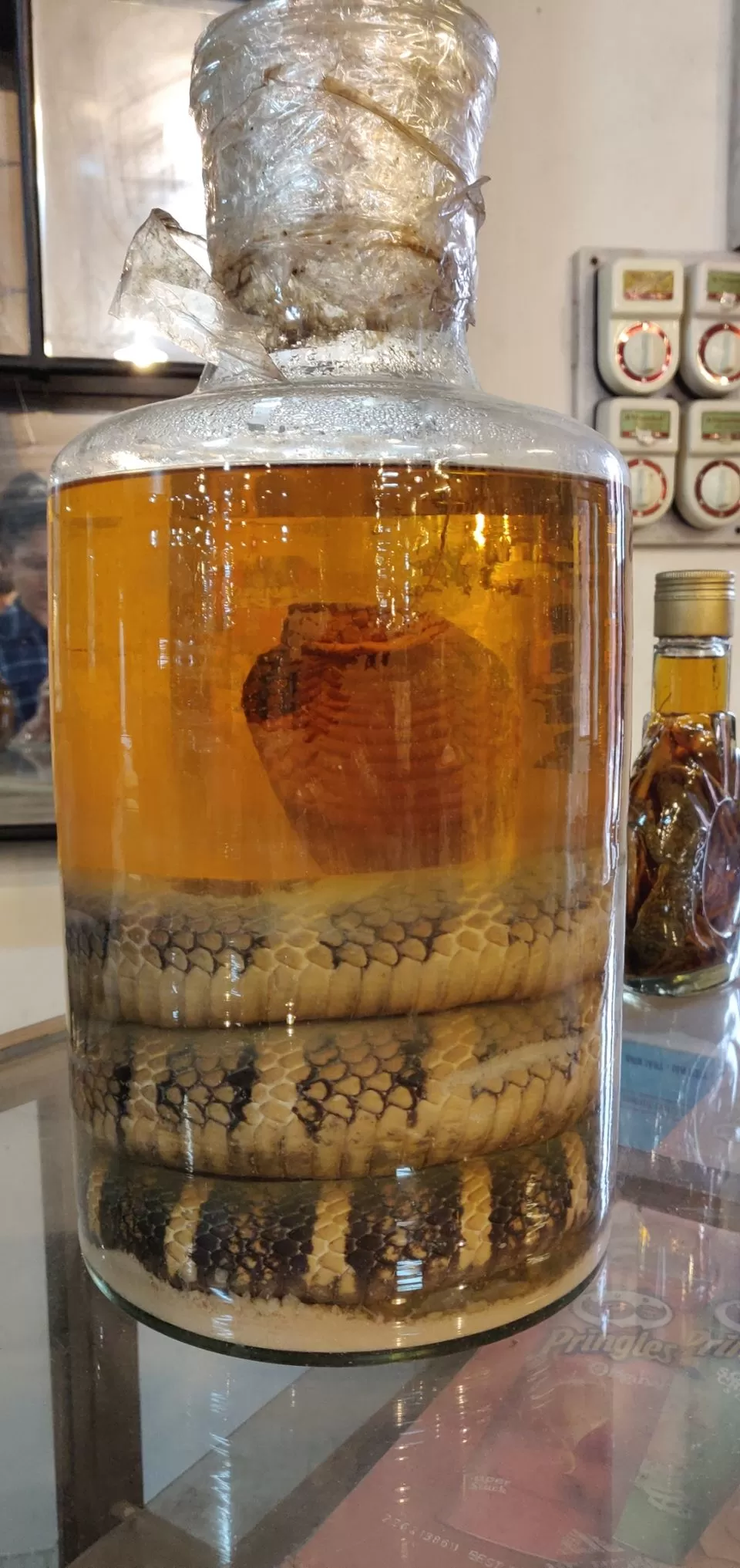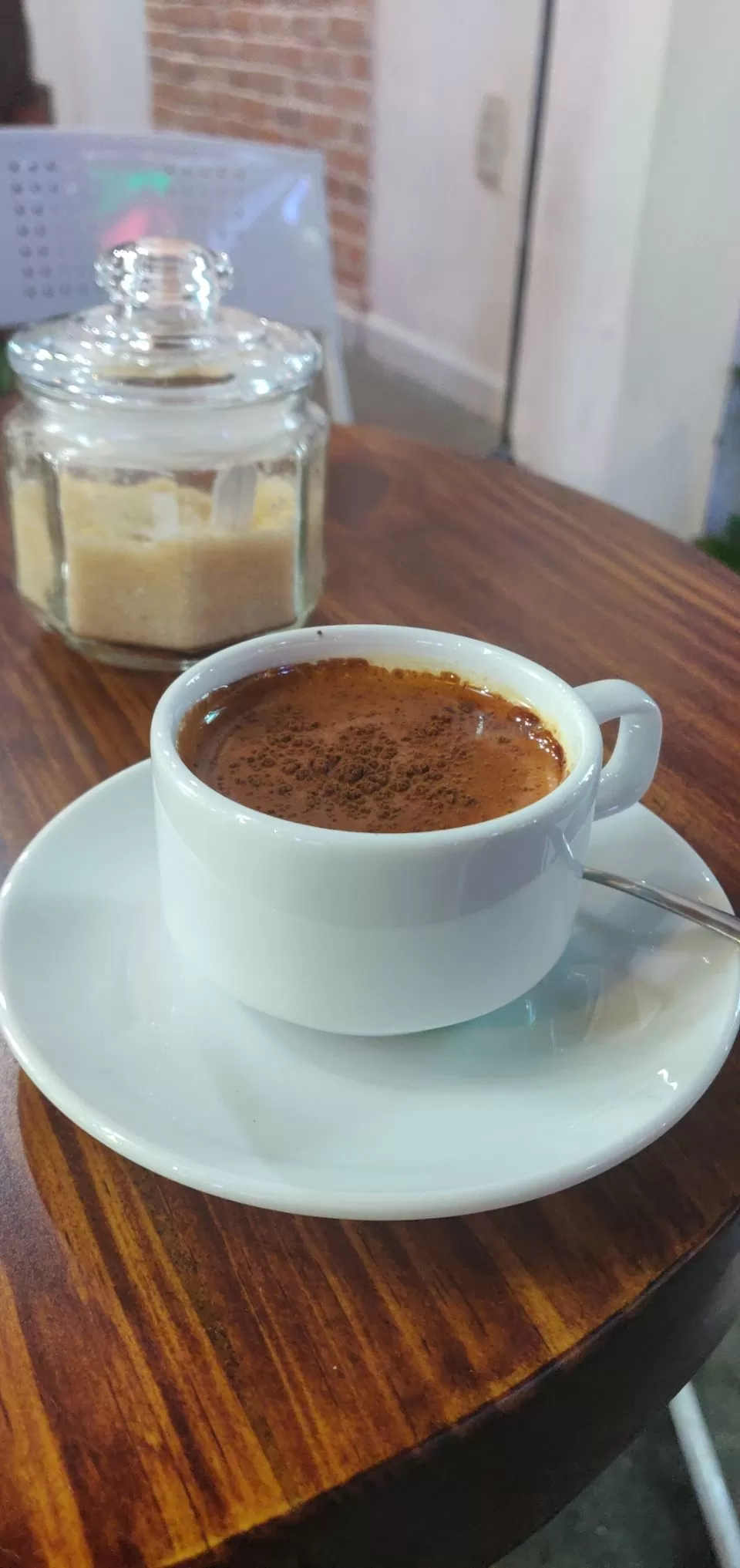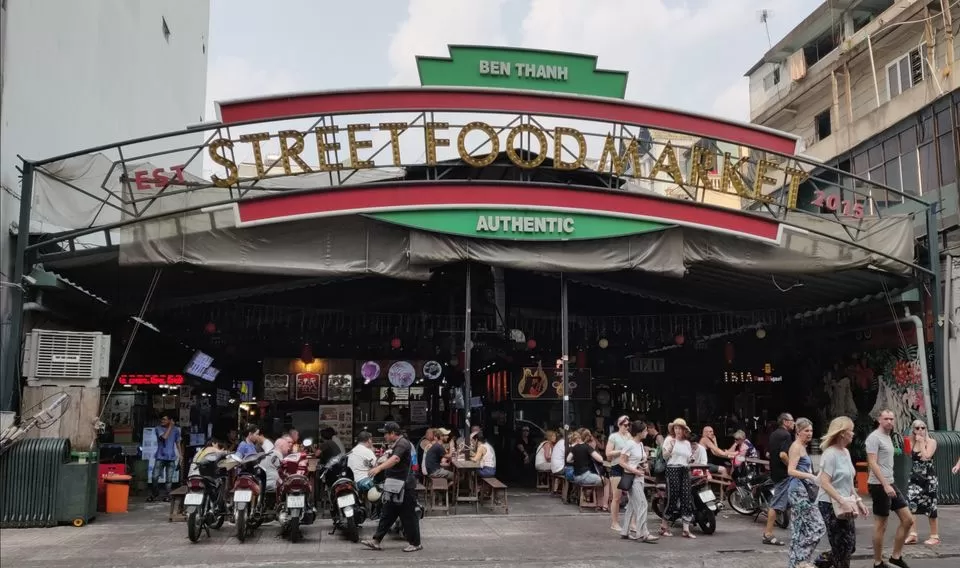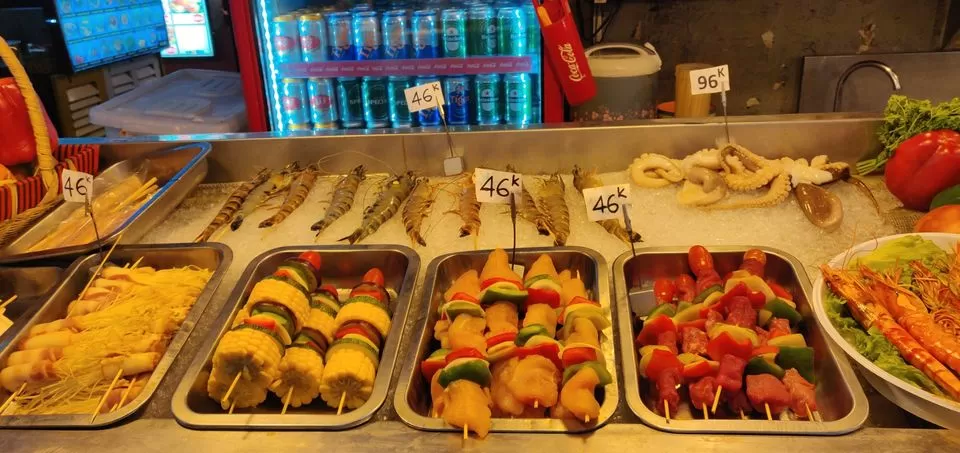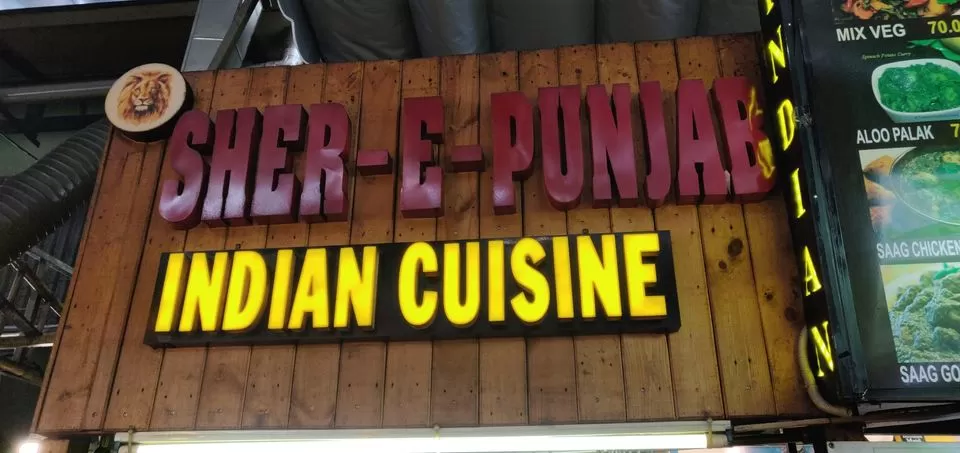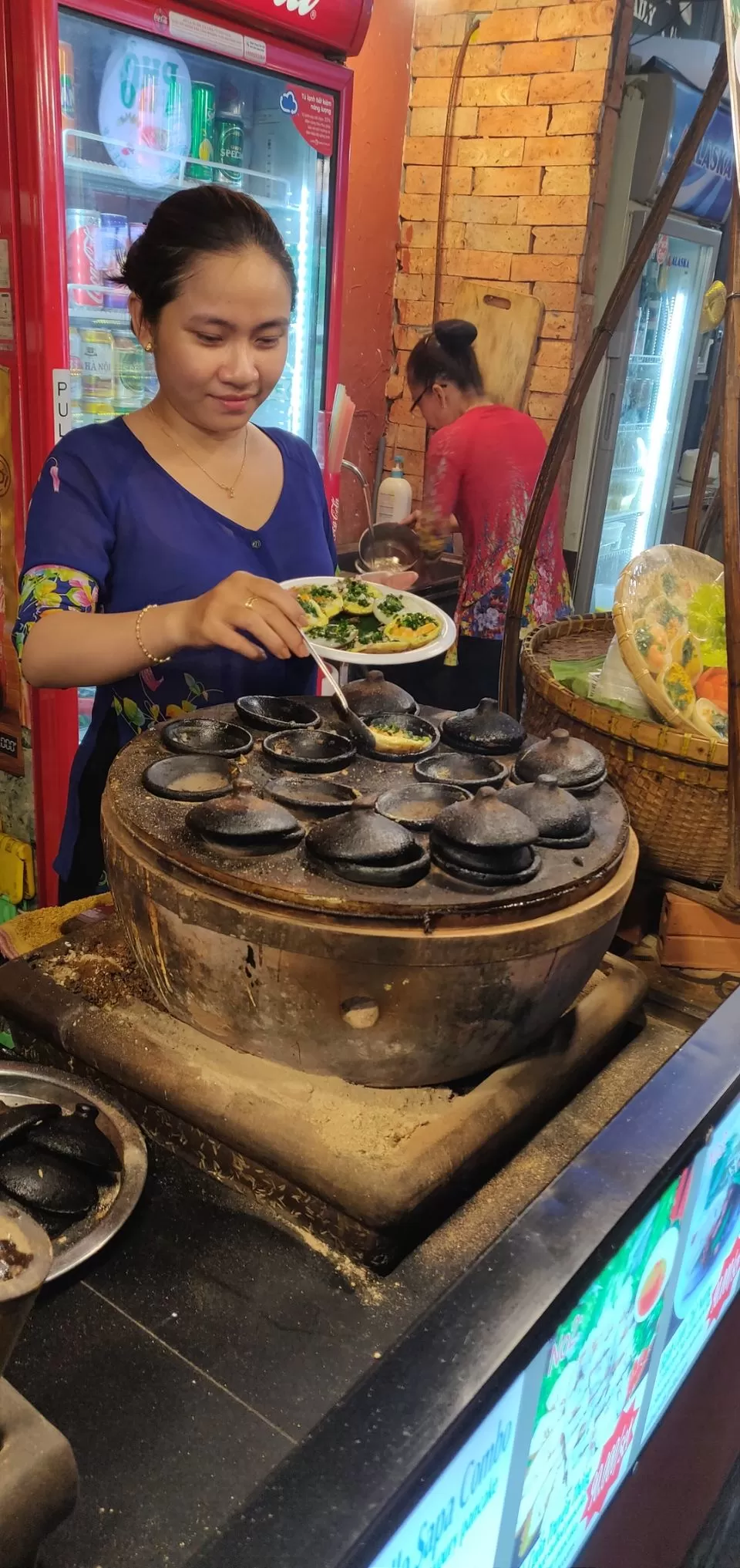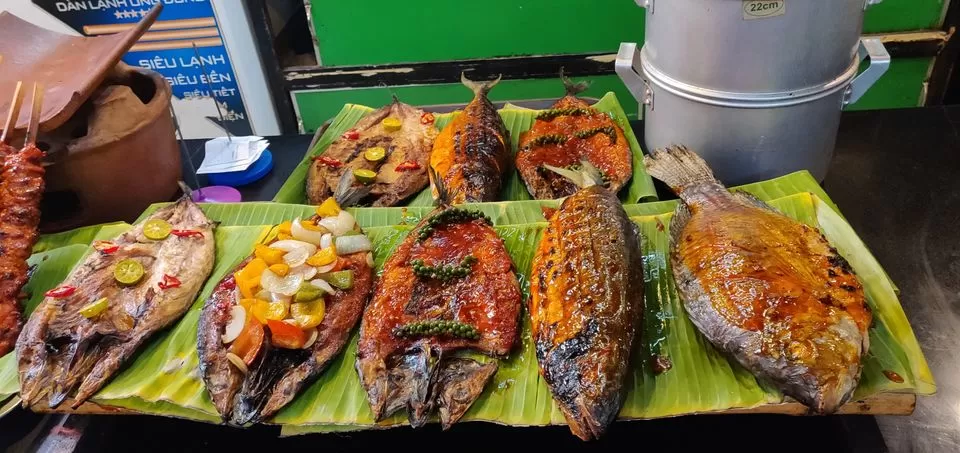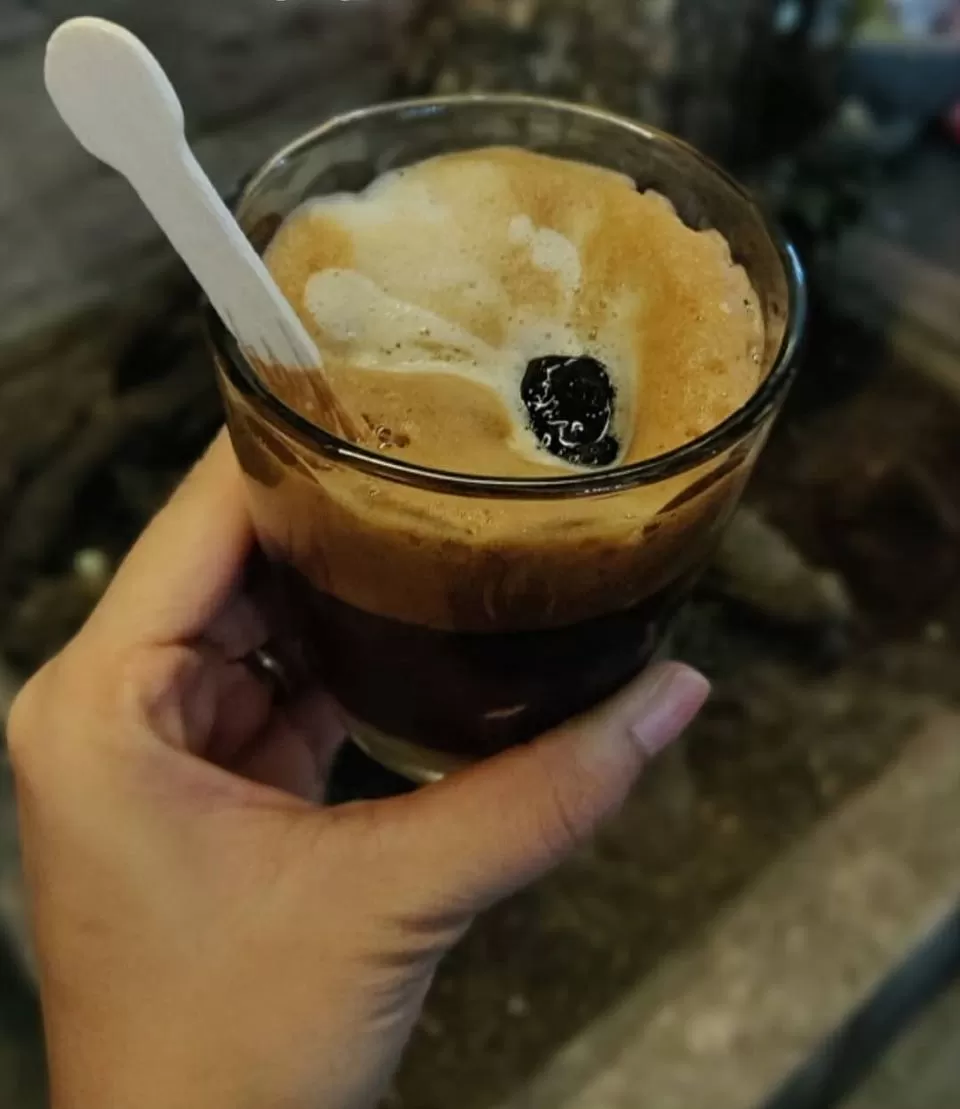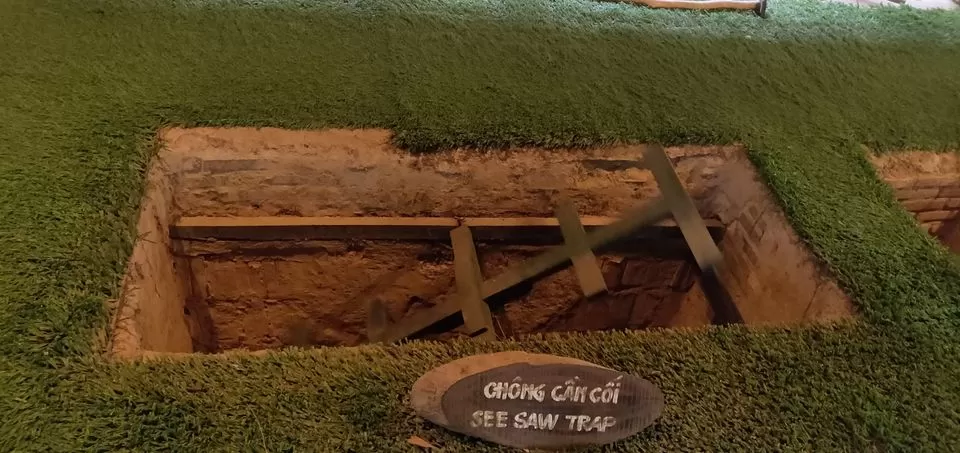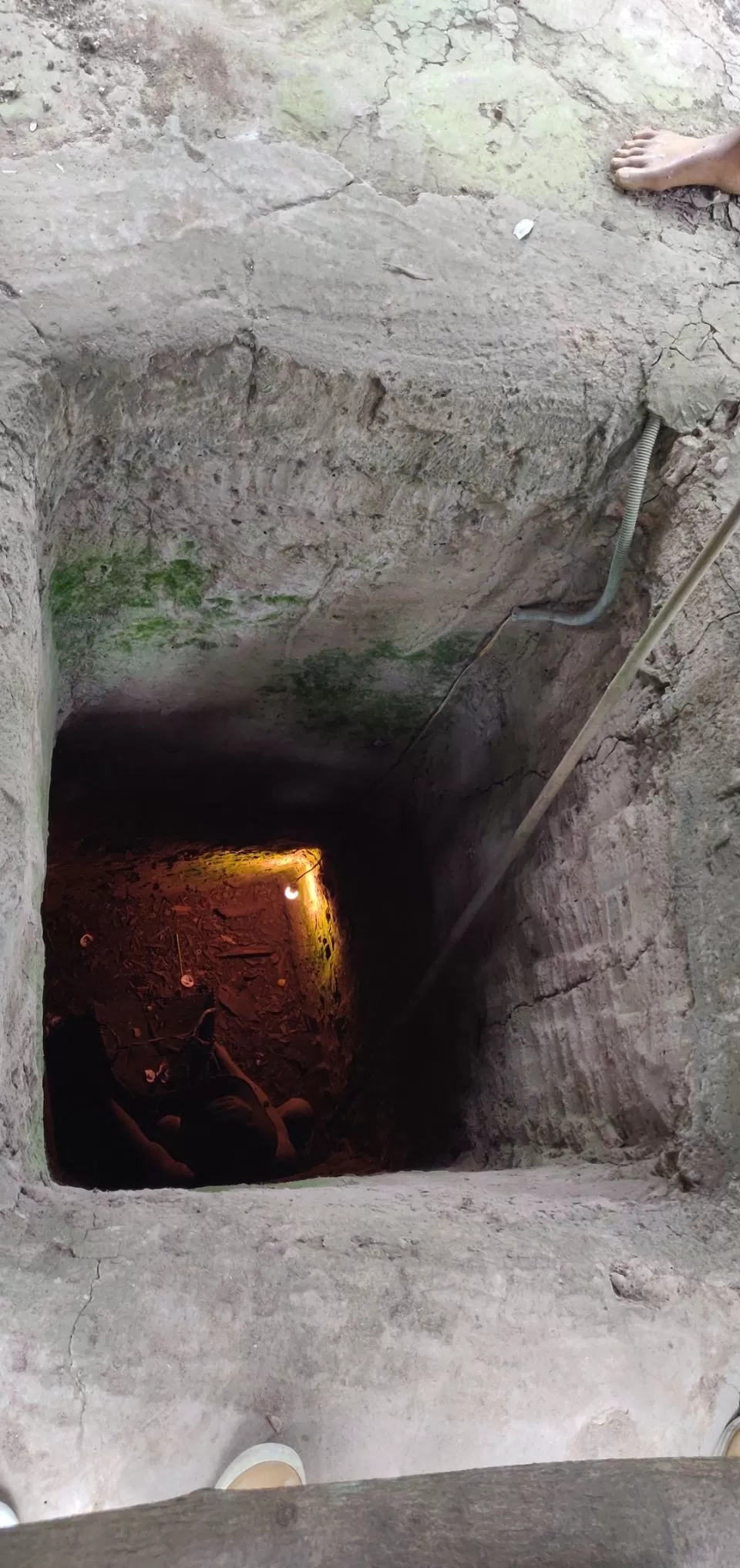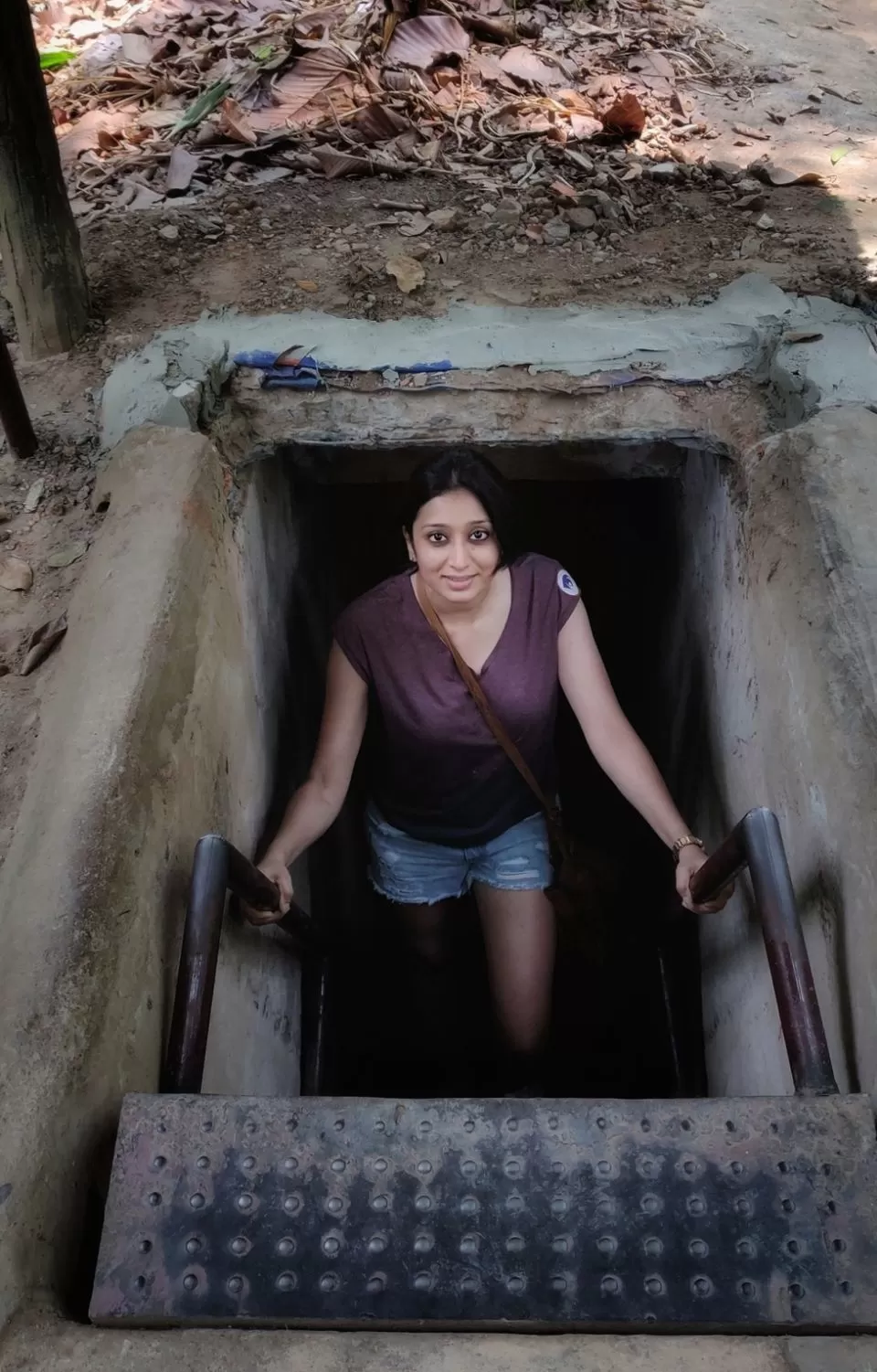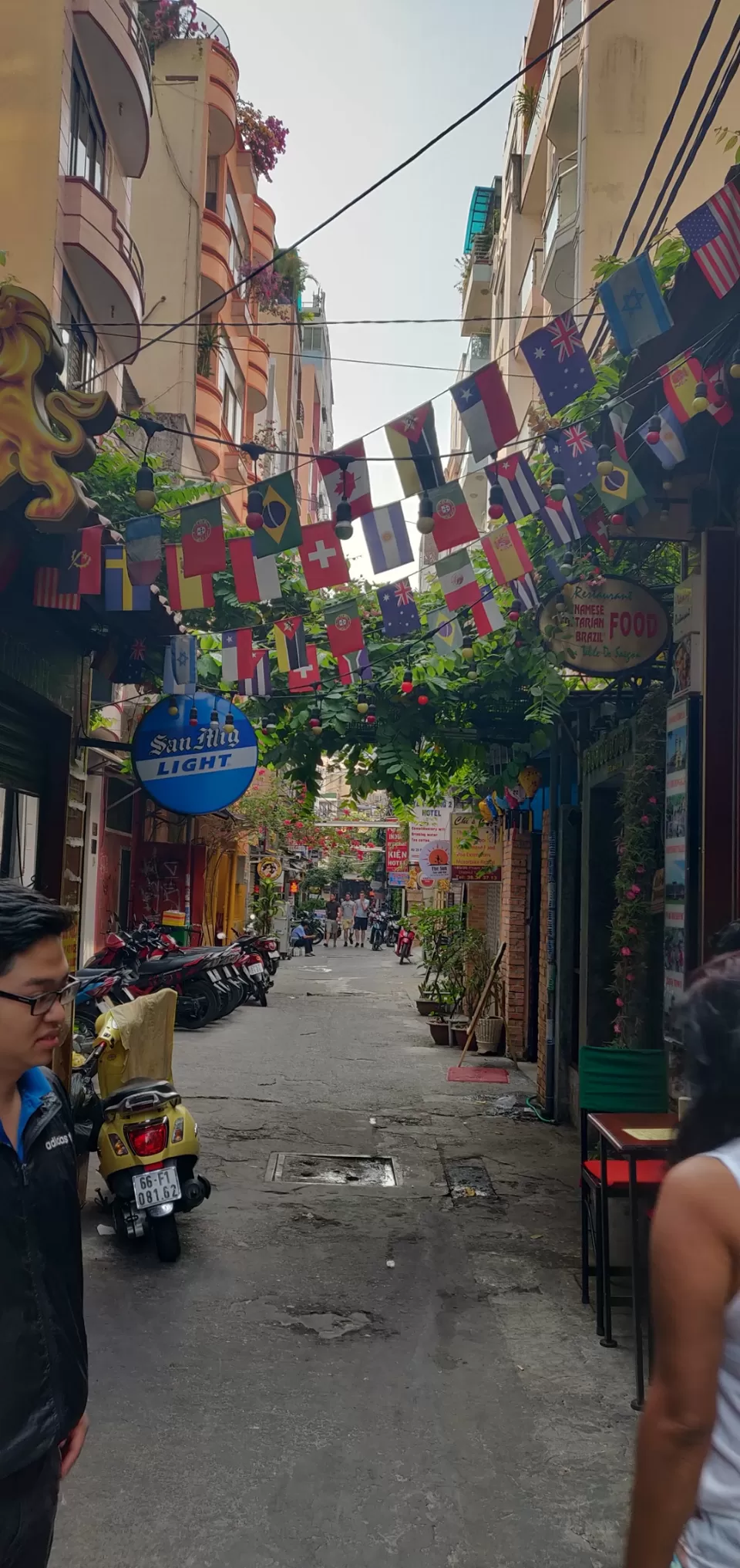 The day we left Vietnam. I hated this moment. There was so much more to experience. So many things to see, but so little time. But I can guarantee that we made the most of the time that we had. A lot of Indians are fixated on Bali and Thailand. Snap out of it, and try Vietnam. You will not be disappointed! It was a perfect detox and I came back dreaming of more!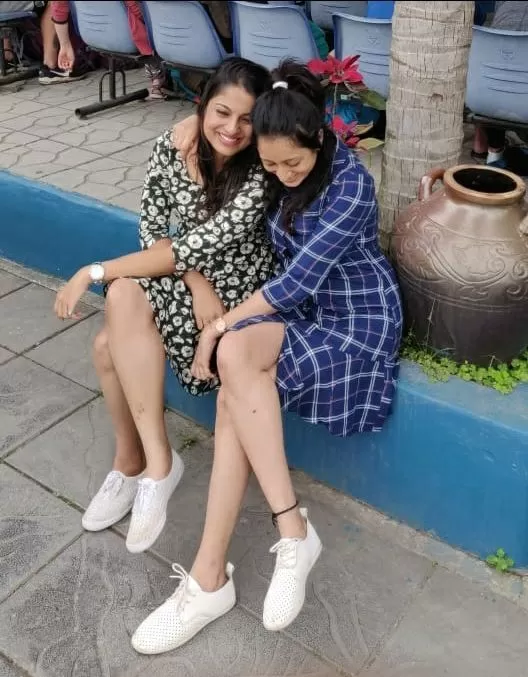 Saigon! You livewire!!
There is such a drastic difference between the north and the south. While the north was authentic and conservative, the south is wild and alive!
Our plan for the day was Mekong delta. We opted for Vietnam adventure tours. They were highly recommended and totally lived up to our expectations. You have the option to choose the VIP service which is more of a private experience, or you can opt for the regular service which includes a maximum of 20 people. We opted for the regular route because we didn't find much of a difference in the itinerary apart from the vehicle and food options. Again! Please carry water! They provide just one bottle of water per person. They have some of the most well informed guides so be prepared for a hurricane of amazing information. Their service included a pick up and drop option. We were picked up at 8:30 in the morning. The journey was for about an hour and a half. En route, we visited the pagoda and got to witness the stunning structures of various forms of Buddha. Quite a pretty sight!
Straight to the point: The water is murky! It's muddy and the view is normal. For someone coming from the coastal part of India, this was nothing out of the ordinary. The boat journey is pleasant. They take you to a honey farm and you get to sample some amazing honey tea. You can even click a picture with a python!
Next, they transfer you onto a smaller boat and here you get to witness the way of life across the delta. Such a serene and peaceful life. The folks over here are apparently lazy and don't worry about tomorrow. They live for today. They worry about today. They prefer to deal with tomorrow when it dawns. They don't plan for the future, they don't even save up for it. The trip down the delta was such a detox from the rest of the world. Would I ever want to follow their way of life? Nah! But I do envy their wrinkle-less foreheads!
After that they take you to the coconut farm and you get to sample some of the most delicious coconut candies!! There were so many combinations of flavors. You have coconut with chocolate, with durian, with tamarind etc. So goooddd!!! You can even buy some from the factory.
The lunch was the least impressive. It was a set menu. The options weren't good and the flavors were off. This was an opinion that was commonly shared by the entire group of 20 people.
We also got to cycle around the village. I felt like a little school girl zooming across the streets with my pretty basket and bell!
We reached the city at 4:00 pm and began our next step of the agenda. Let me warn you, the walking street of Saigon is mad! The streets are jam packed. The food is amazing. You literally have to walk at snail speed to reach the end of the street. The night life is crazy and doesn't die with the night. You have stalls and mini bars set up on the street. You have vendors taking your orders while you walk. You have artists performing in the middle of the street. And amongst all this chaos, you have an amazing array of food and drinks! One would believe that this street is typically for youngsters or the party crowd, but I was shocked by the number of families on the street. I even saw kids of age 2 and 3 enjoying the night life!
Tips:
* People are extremely polite so don't lose your cool.
* It's extremely crowded and suffocating, try not to get agitated and instead concentrate on devouring every part of this crazy exciting culture
* Sample every kind of coffee available. They are all amazing! Egg coffee, coconut coffee, palm sugar coffee, yogurt coffee etc.
* The crowd builds up post 10, so that's the ideal time to visit the walking street.
* The public bathrooms are extremely clean.
* Hold onto your wallets and purses. There are a lot of bag snatchers!
* Some of the hotels retain your passports. Don't worry, it's a normal practice in Vietnam.
* When conversed with, don't say that you have come from Ho chi minh city. Always say that you are from Saigon. Saigon was renamed to Ho chi minh city after King Ho chi minh won the war. However, the people from the delta don't necessarily respect their king and the Communist rule. They still refer to themselves as citizens of Saigon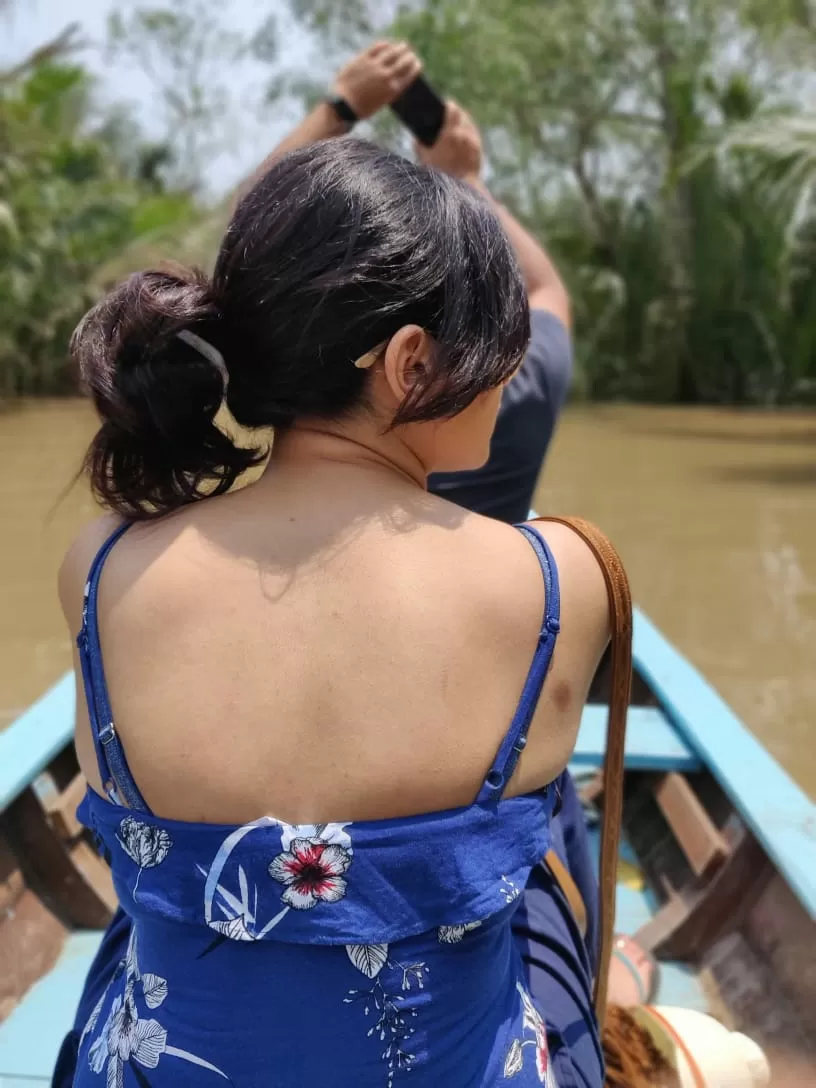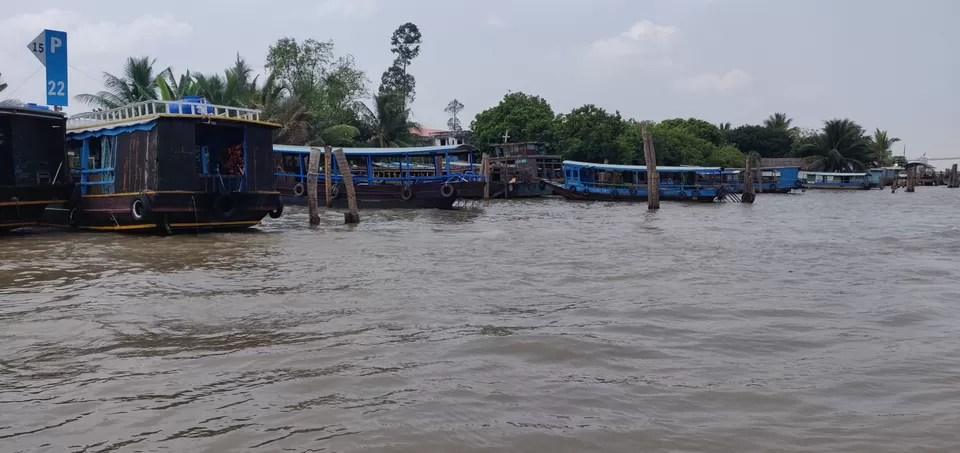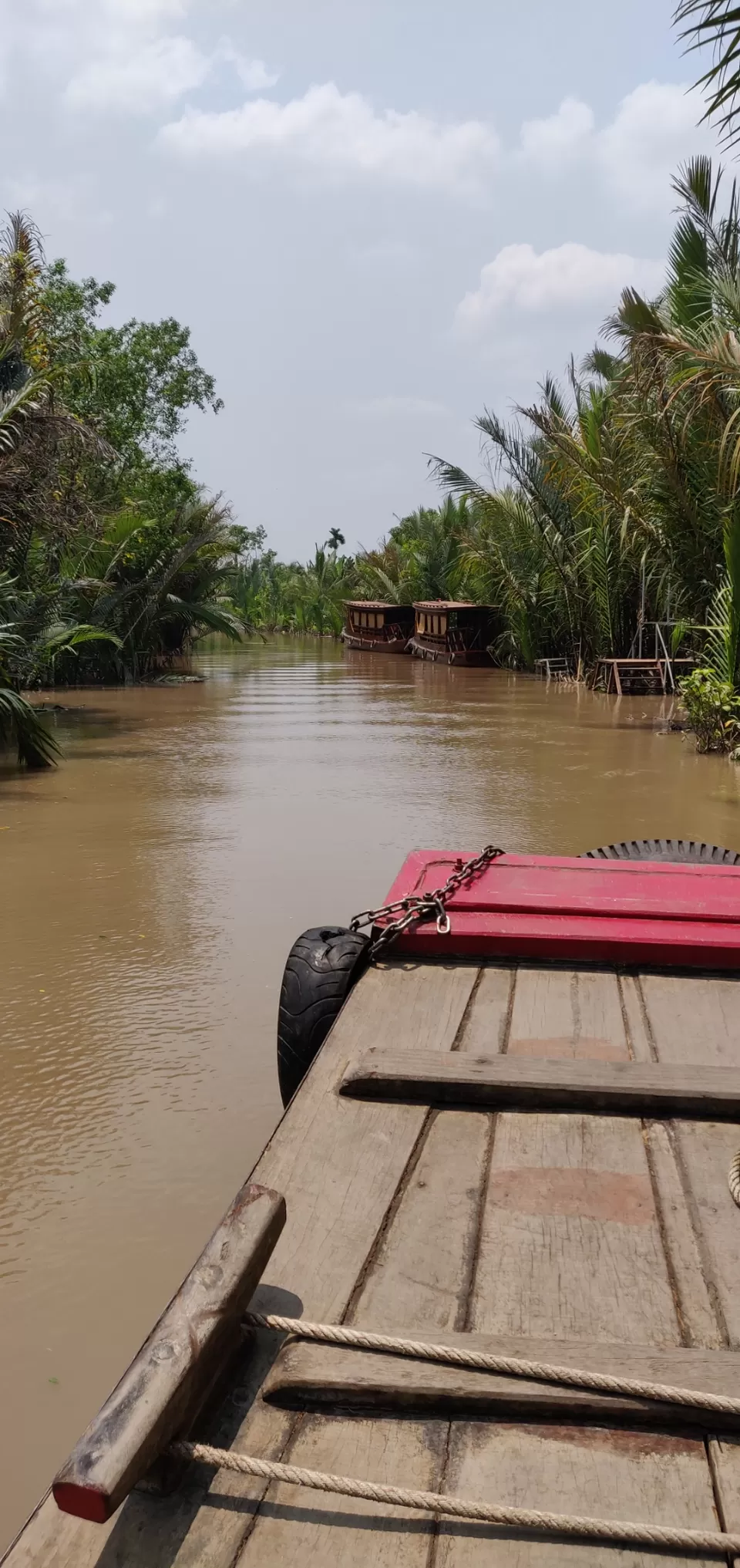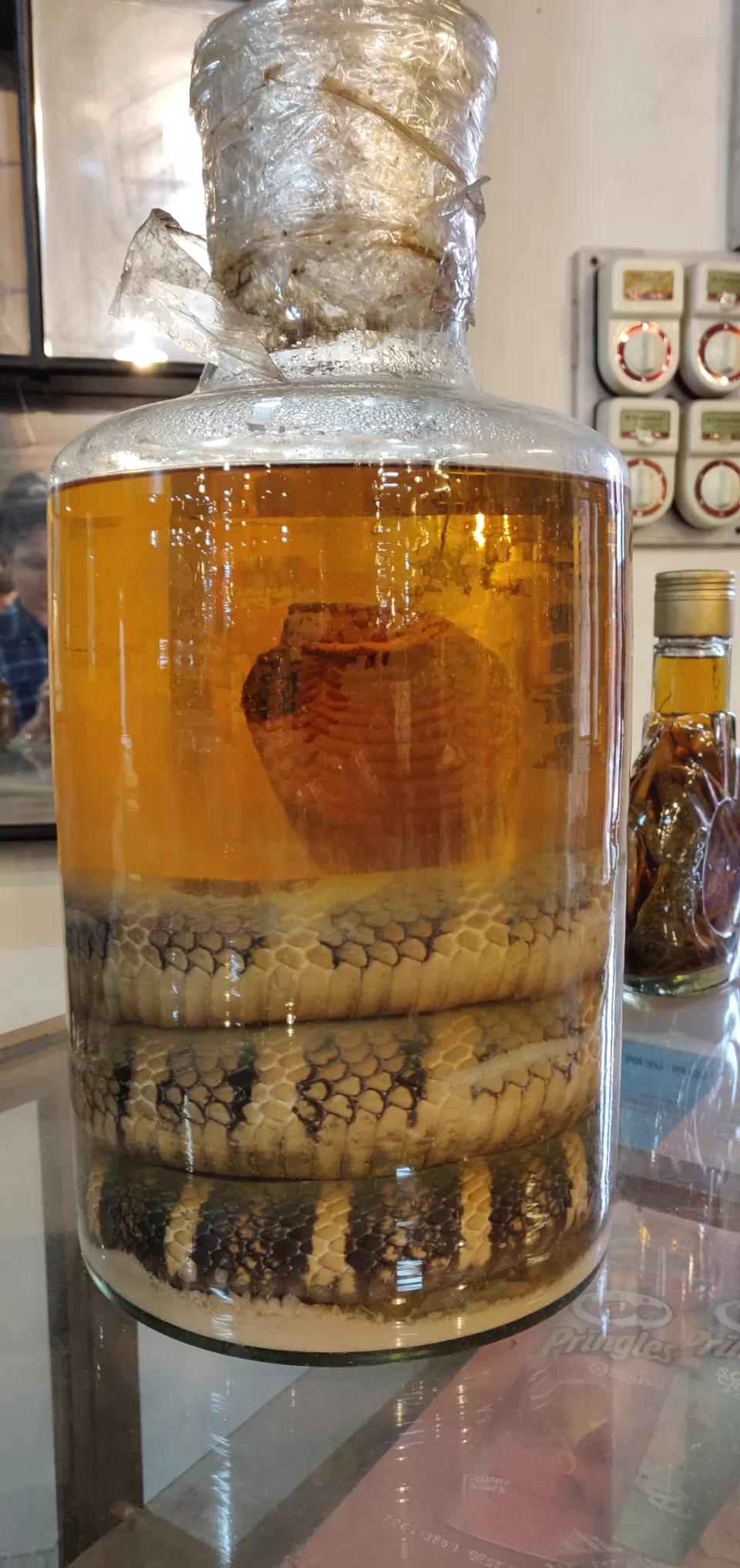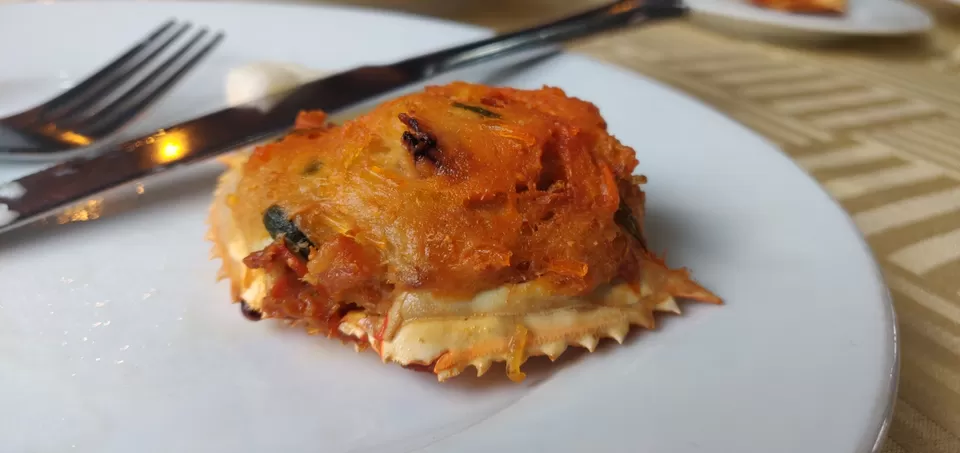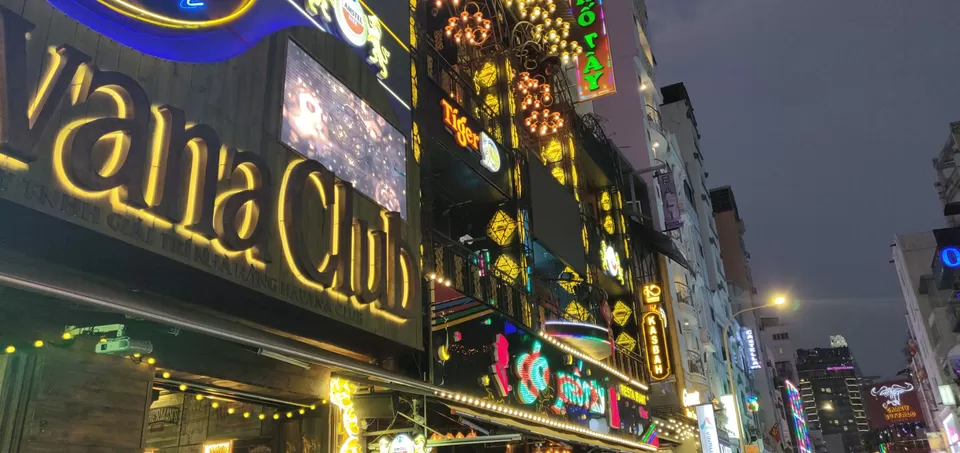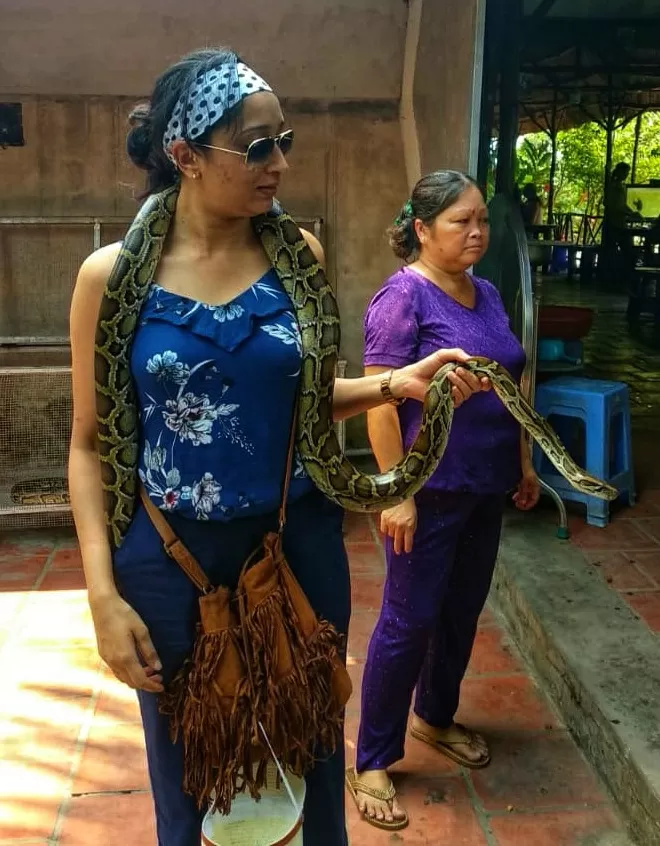 Frequent Searches Leading To This Page:-
vietnam tour package from ahmedabad, top vietnam tour packages with price, top vietnam tour packages with holidays, cheapest vietnam tour package, vietnam tour package in indian currency, vietnam tour packages itinerary, holiday package for vietnam