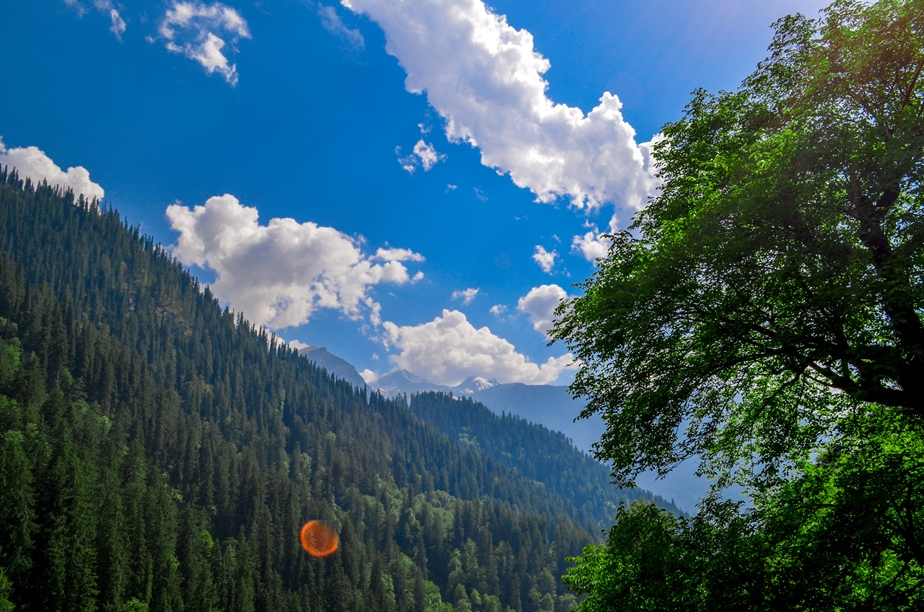 The Parvati river valley is an ethereally beautiful treasure trove hidden between steep-sided mountains which runs eastwards from the town of Bhuntar, the place where Parvati pours into Beas. The valley is well reputed for its natural and cultivated growth of Cannabis which plays a major part in attracting travelers from all around the globe. With beauties unparalleled to any other river valleys, this place is a host to some of the most welcoming and trippy villages in Himachal.
Day One: Kasol to Barshini (17km by car, via Manikaran) to Kheerganga (14km trek) Our journey started from Kasol, one of such villages. The plan was to do the Kheerganga trek. I was planning it for the last 3 years and never end up doing it. So, this time when we were talking about Kasol, I just could not hide my excitation as I knew we were going to the Hot spring of Kheerganga. We left Chandigarh in the evening and by dawn next day, we were in Kasol. Reaching Kasol so early in the morning did not seem to be a good idea as after the night-long parties every single person clearly seemed to be deep in sleep and least bothered about providing rooms.We could not spot even a single sober person who seemed interested in providing us accommodation. Luckily we got a room in one of the hostels and quickly retired to bed. Accommodation was pretty cheap compared to other hill stations keeping in mind the rush of tourists in this peak season. After a short nap followed by some "hash-tagged" breakfast, we started for Barshaini, the last road head. The construction of the Parvati river dam dominates the view there. Also the beautiful confluence of Parvati and Tosh can be seen.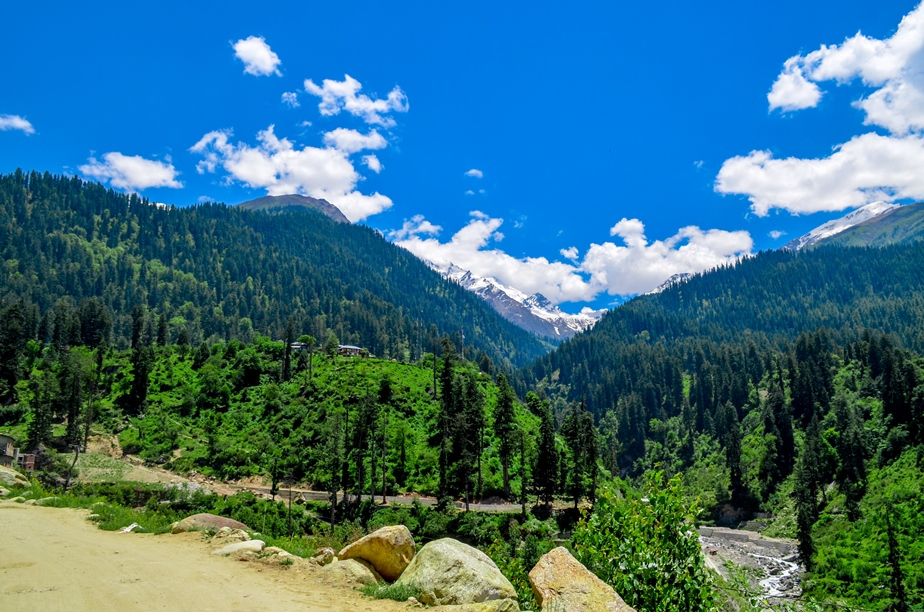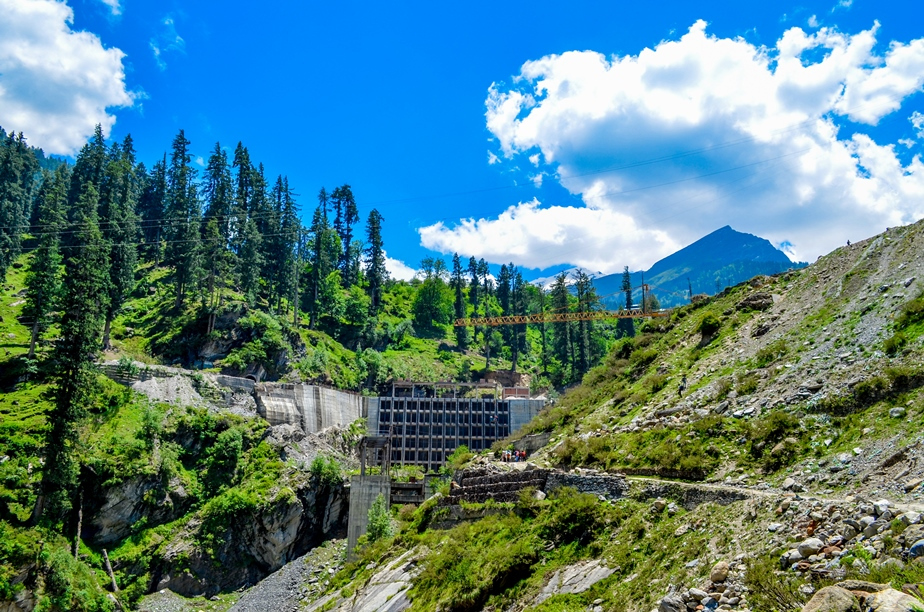 The trek starts with a bridge crossing the Parvati river and follows a moderate steep trail through local wheat fields, villages cafes up to the spiritual place of Rudra-Nag. The initial steepness is a bit breath-taking but offers spectacular views of the Valley.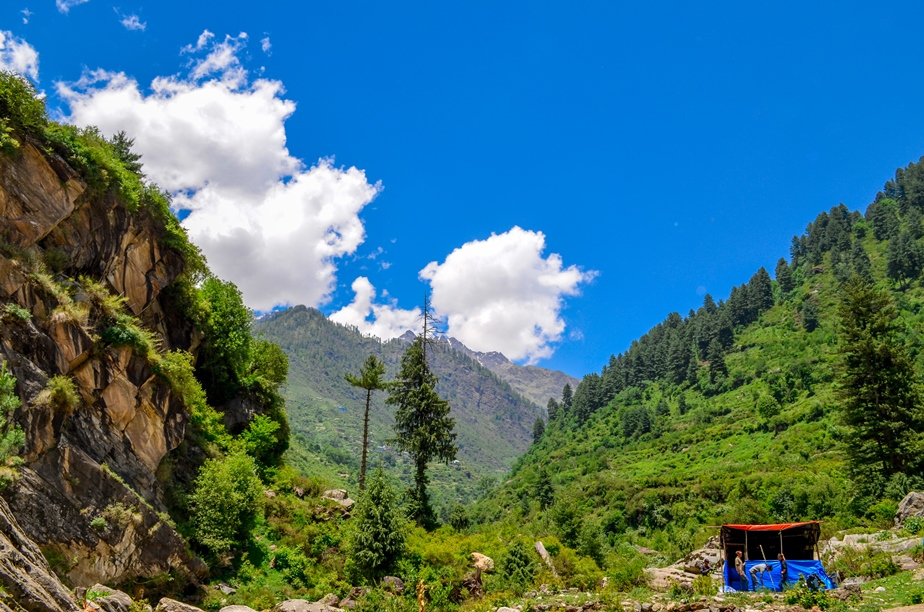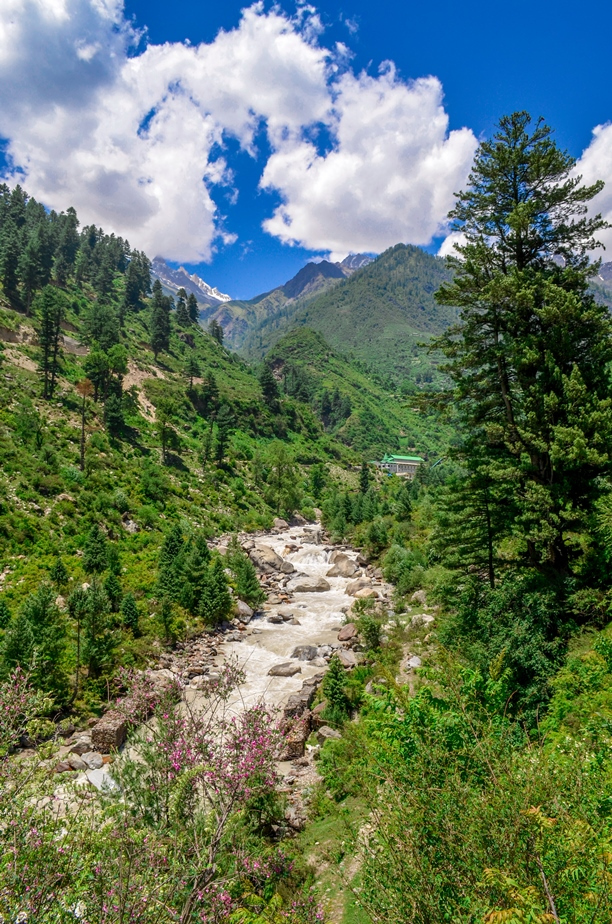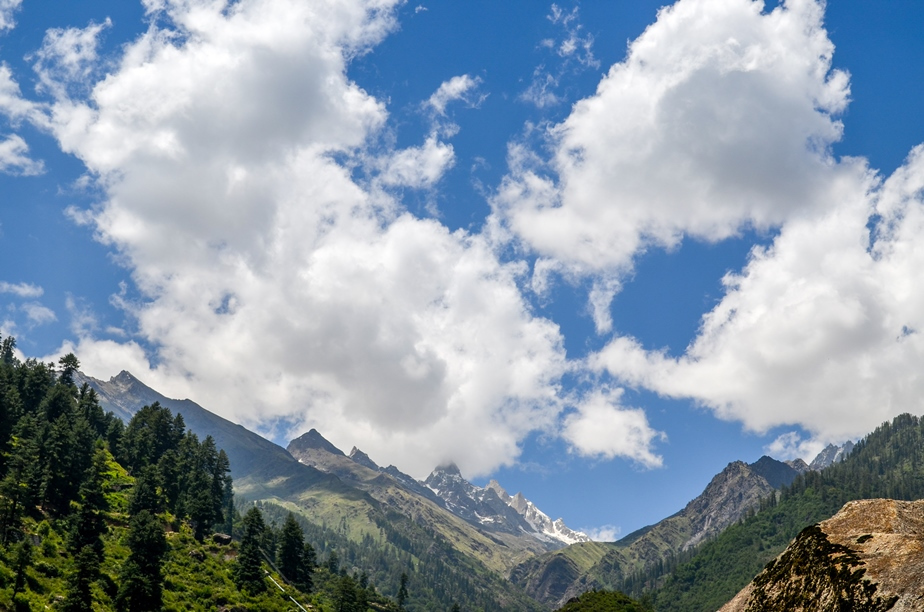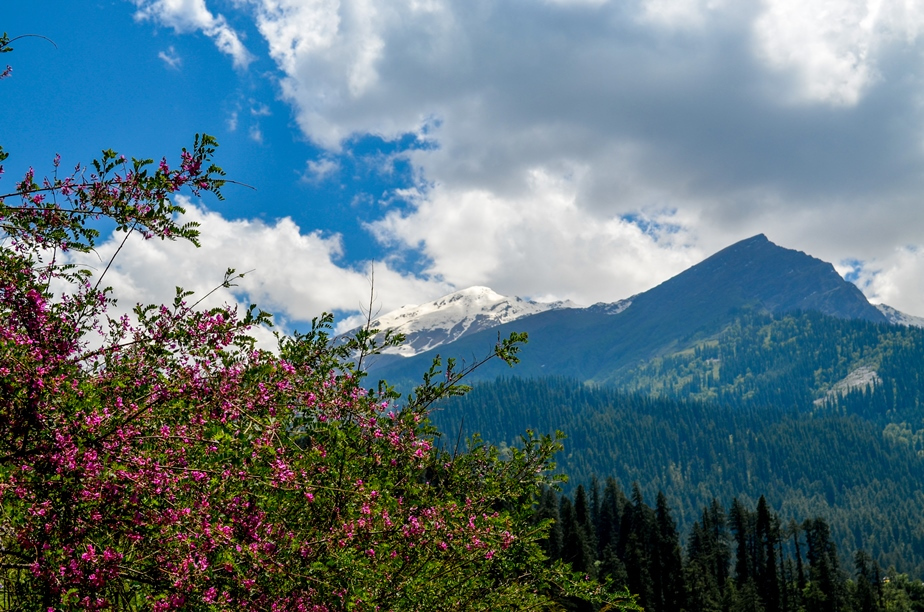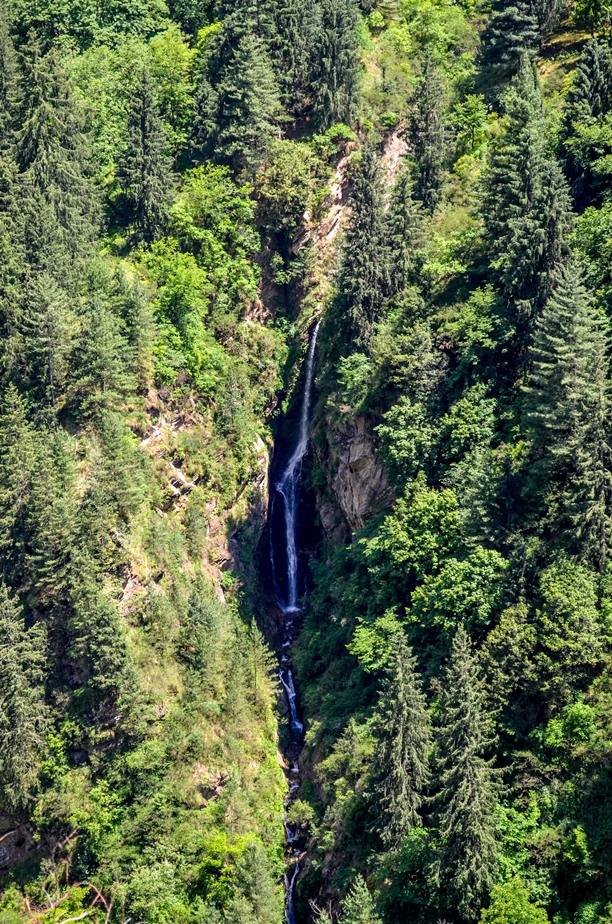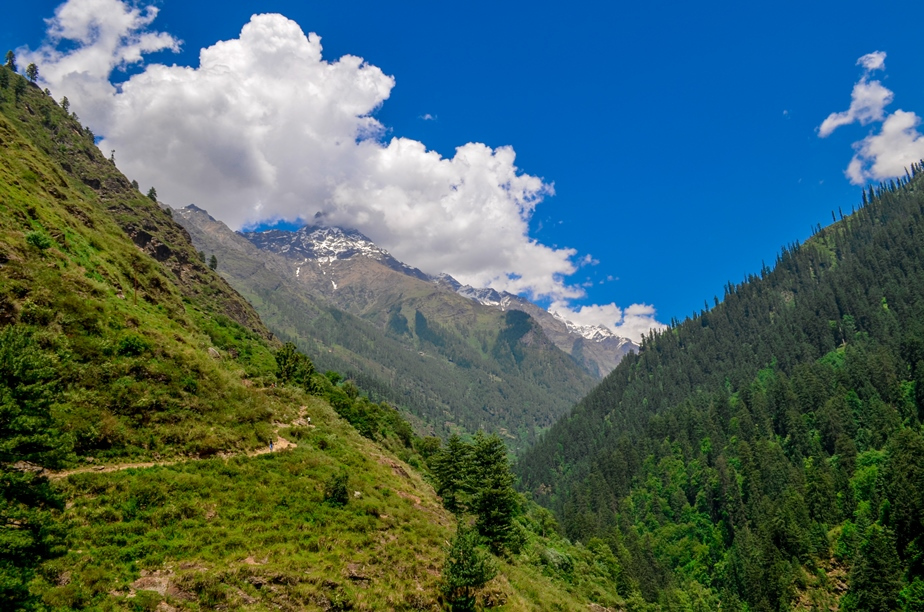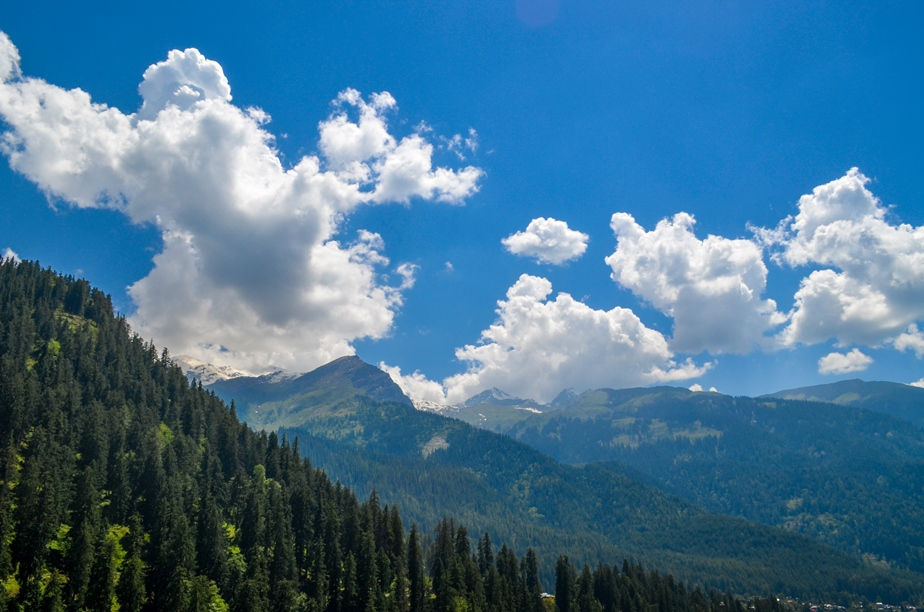 after some time, we came across a bifurcation on the trail. One went a little downhill and the other was a steep uphill. A small kid from some nearby local shop told us to take the lower trail but by seeing others taking the steep one, we followed. This trail took us to the village of Nakthan through some beautiful wheat-fields. Nakthan is a popular resting place for trekkers and offers good refreshments at various cafes.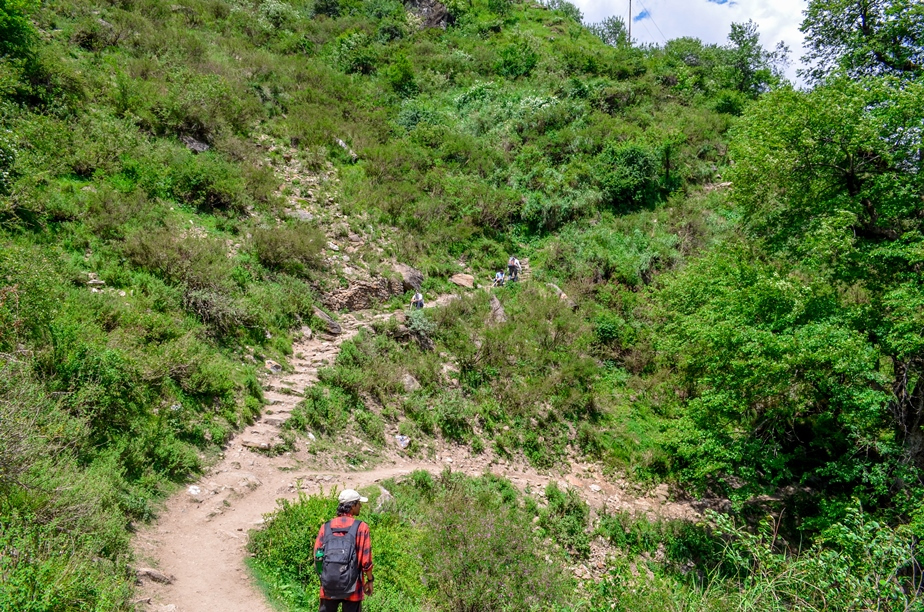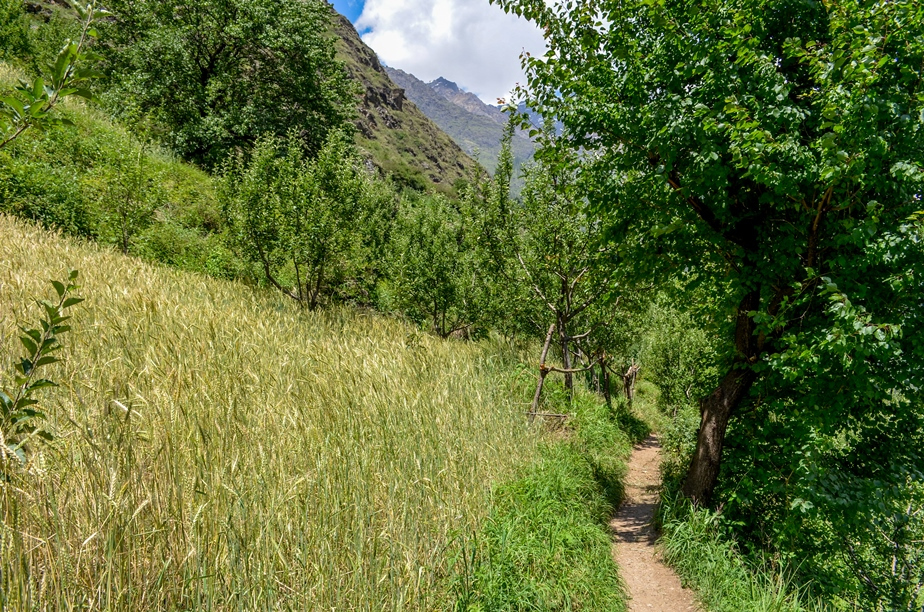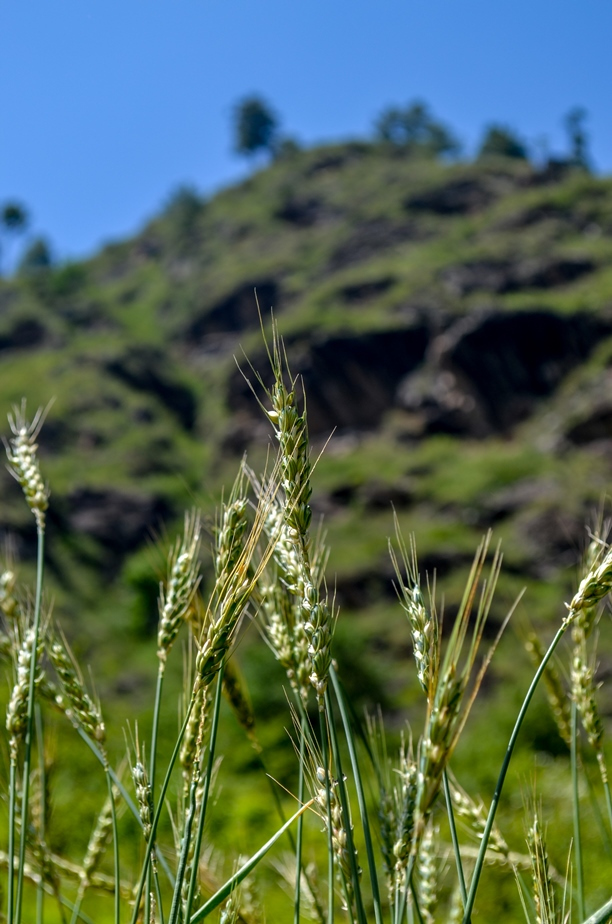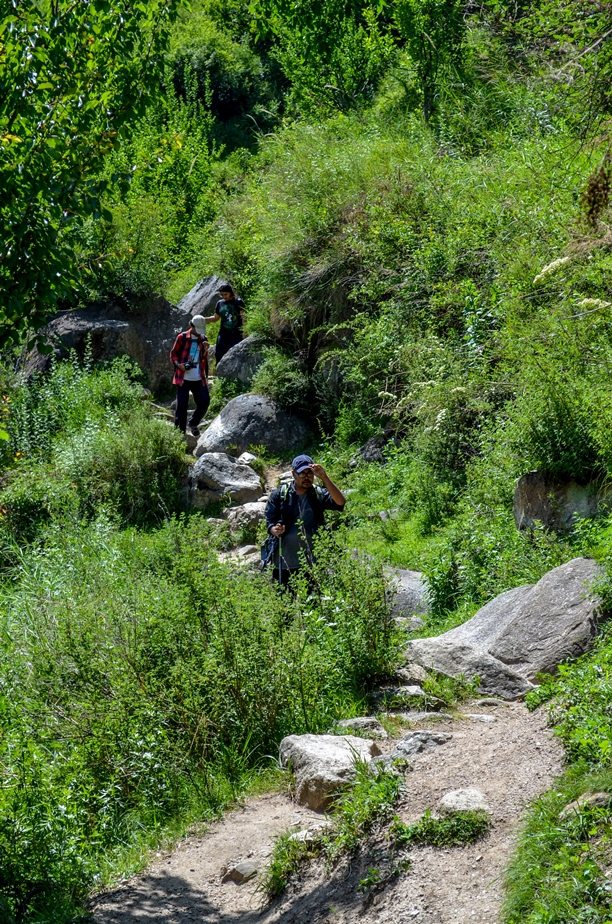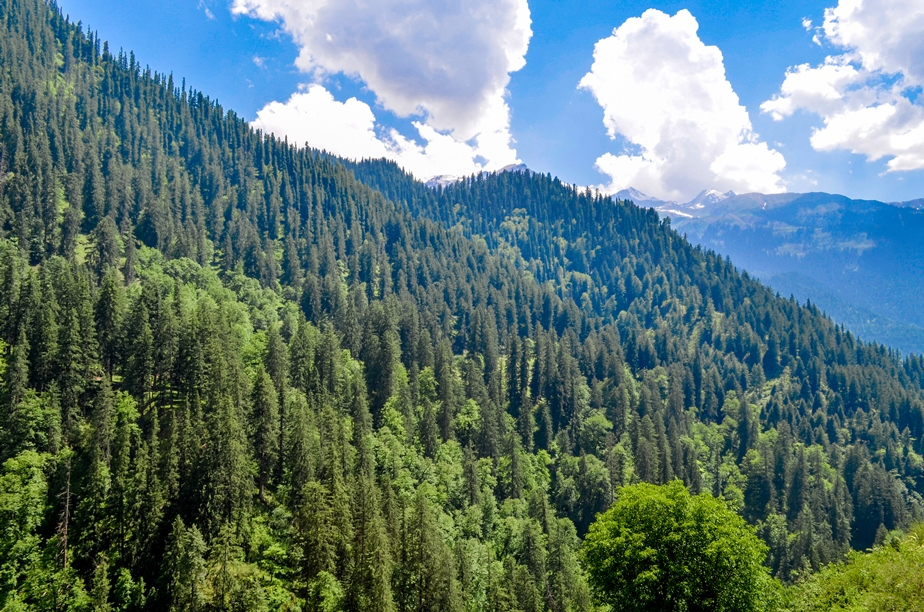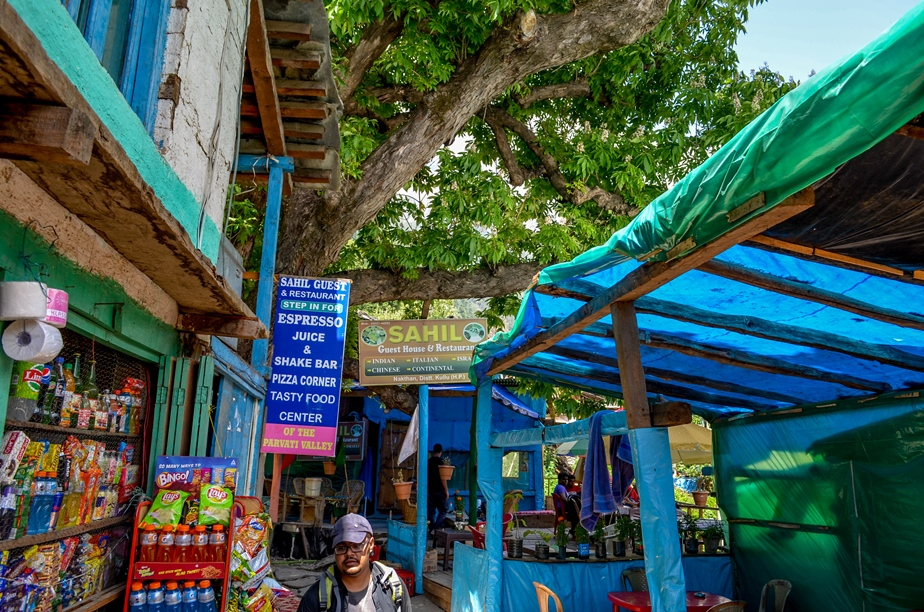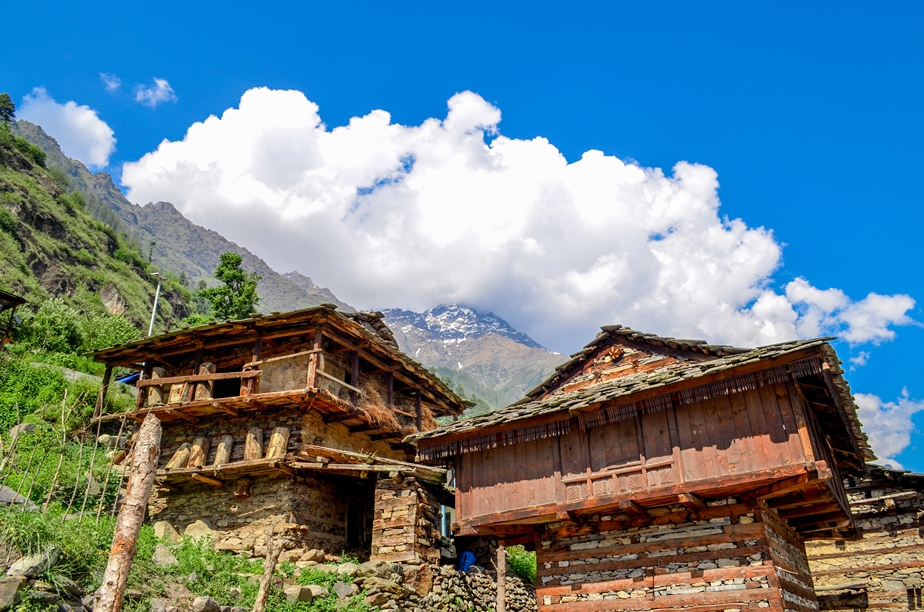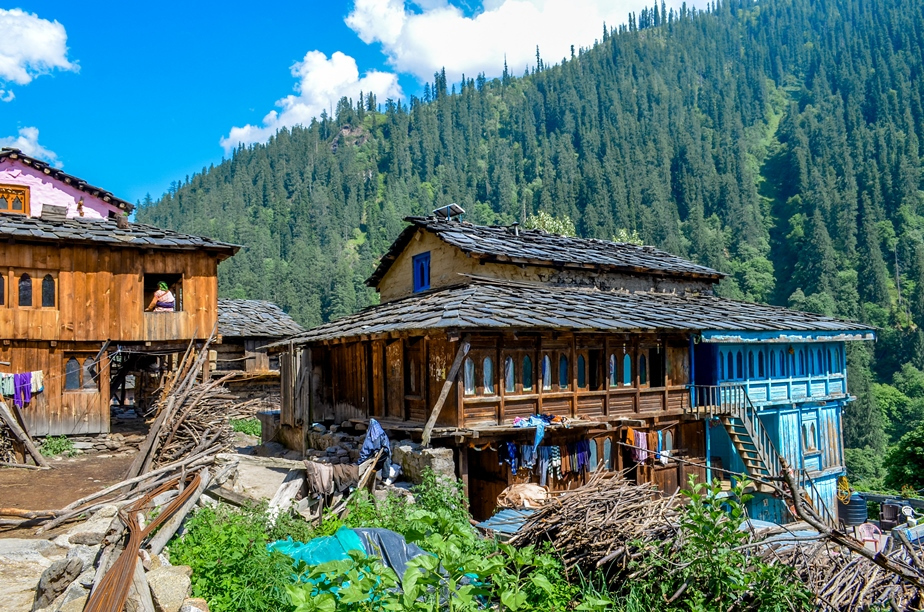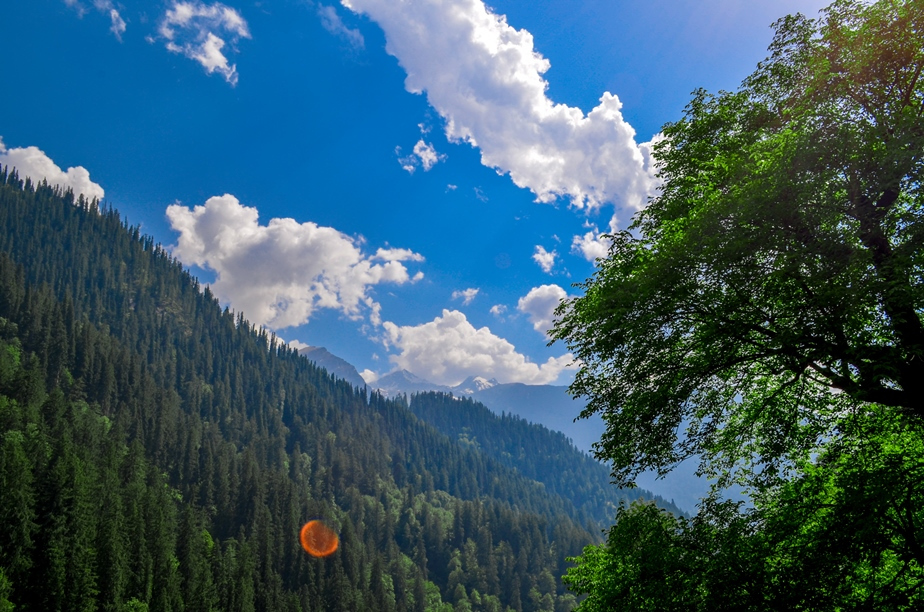 The month being June, the trail was extraordinarily green as it was raining almost everyday and the combination of blue sky, green mountains and distant white peaks was nothing but completely unearthly. There are many cafes along the way where one can sit and enjoy this majestic beauty. The trail is also decorated with many small springs. We did not know whether the water was drinkable but we did not care. We could not resist the taste of the cold crisp water and drank it to our fullest. All along the way, the river Parvati flows down the trail with a dangerously beautiful gurgling sound that seemed like a mountain lullaby. it was scary at times and yet so soothing.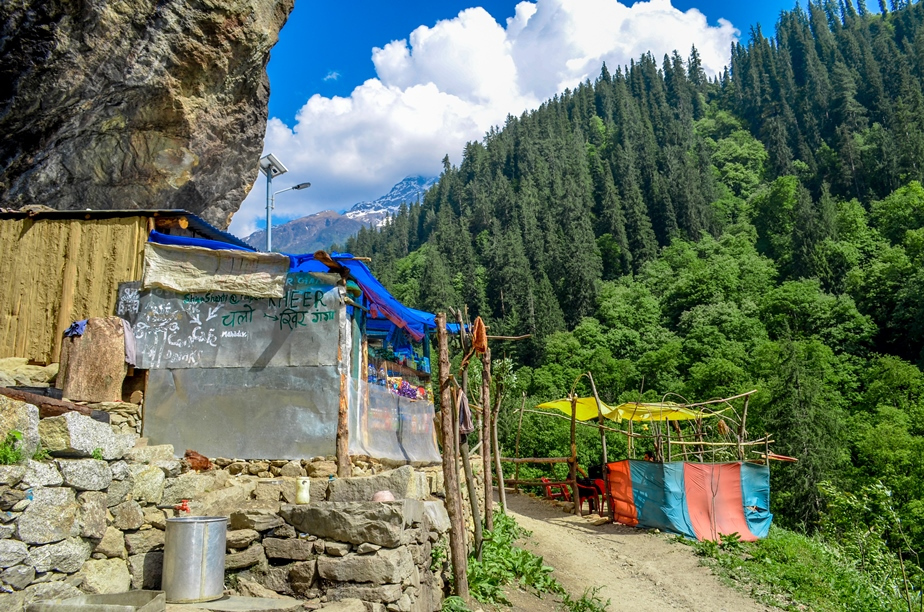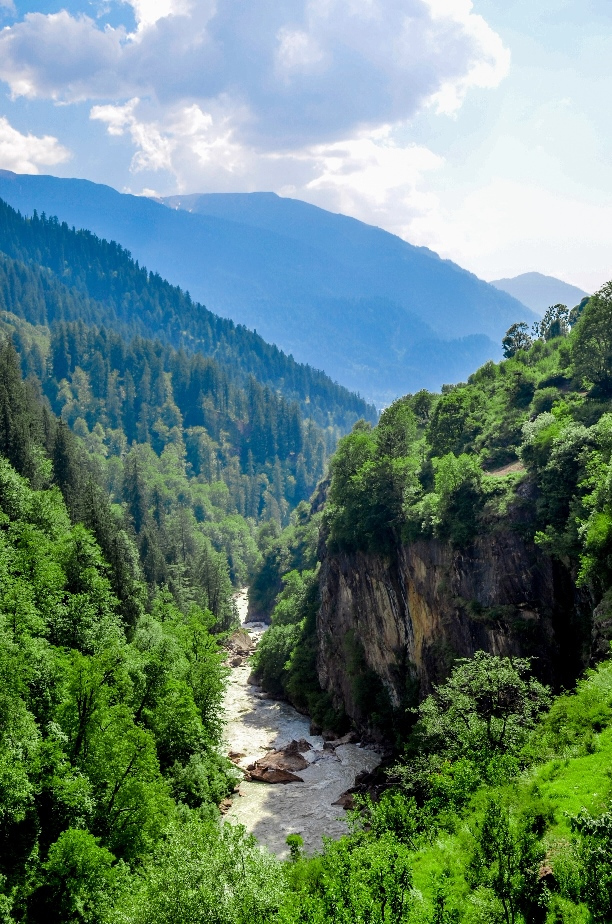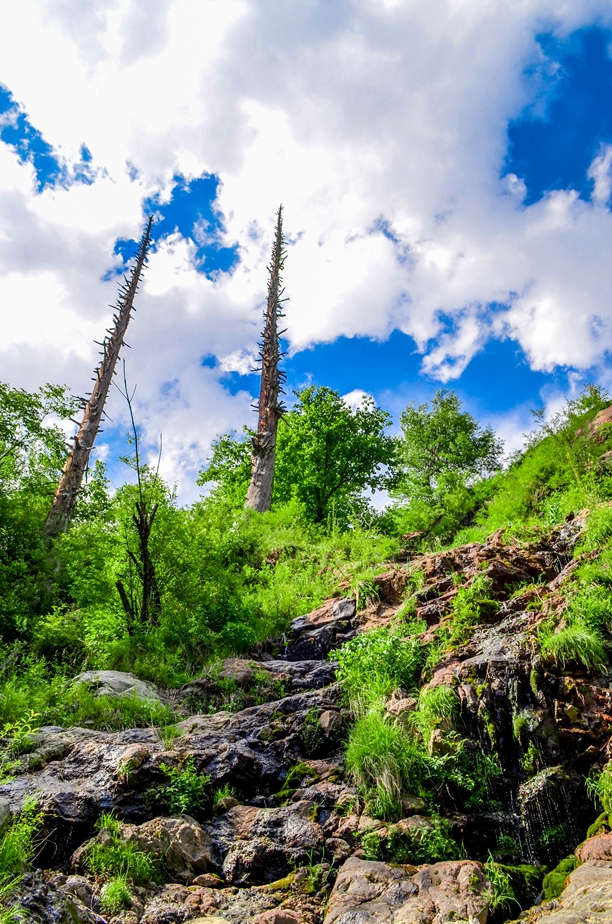 After a while, we reached the holy and spiritual place of Rudranag. A gorgeous water spring was coming through rocks with an apparent serpentine looks and hence the name. This place has a little bit clearing around it and some level ground to take a few moments rest before entering the deep pine forest after another river crossing.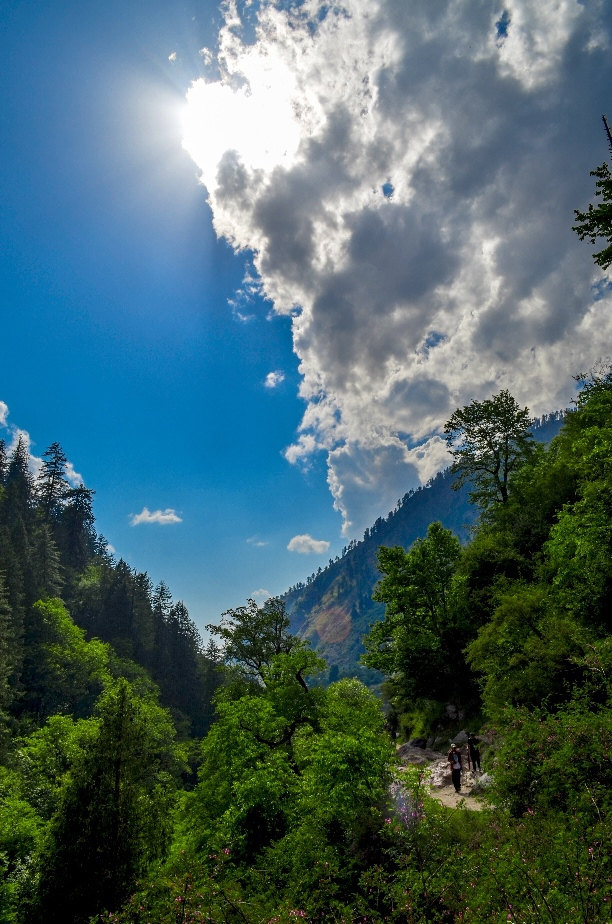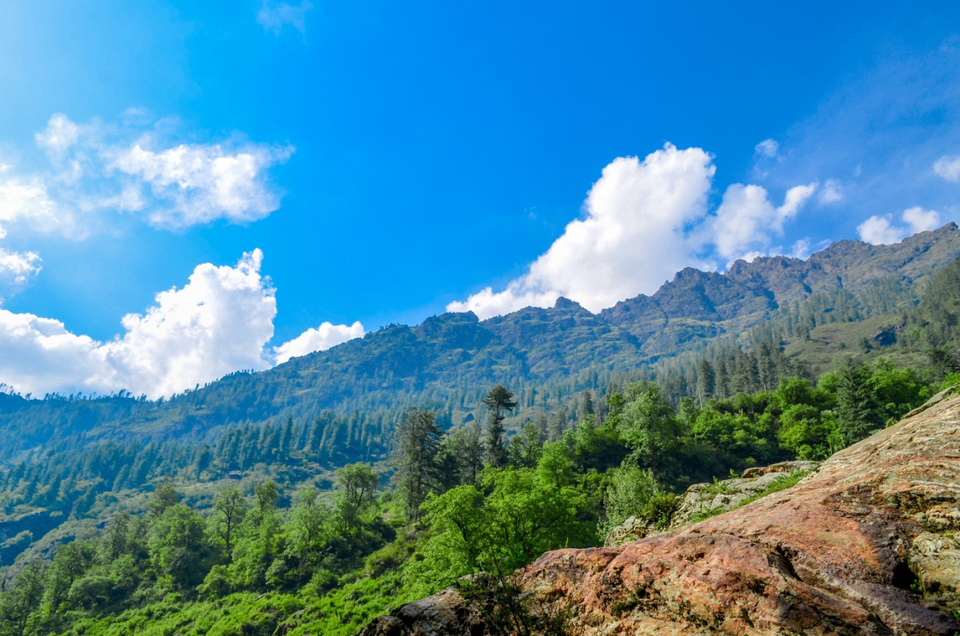 after a few steps, we came across a wooden bridge (while coming down the work of converting this wooden bridge into an iron one had already started), that took us on the other side of a raging Parvati cutting a deep gorge through ages old rocks. This place sure looked so ancient as if any time some prehistoric animal would come out of the forest. Lush green growth, big ferns, the muddy waterfall, the shaky bridge...ahh! a sight I would relish forever.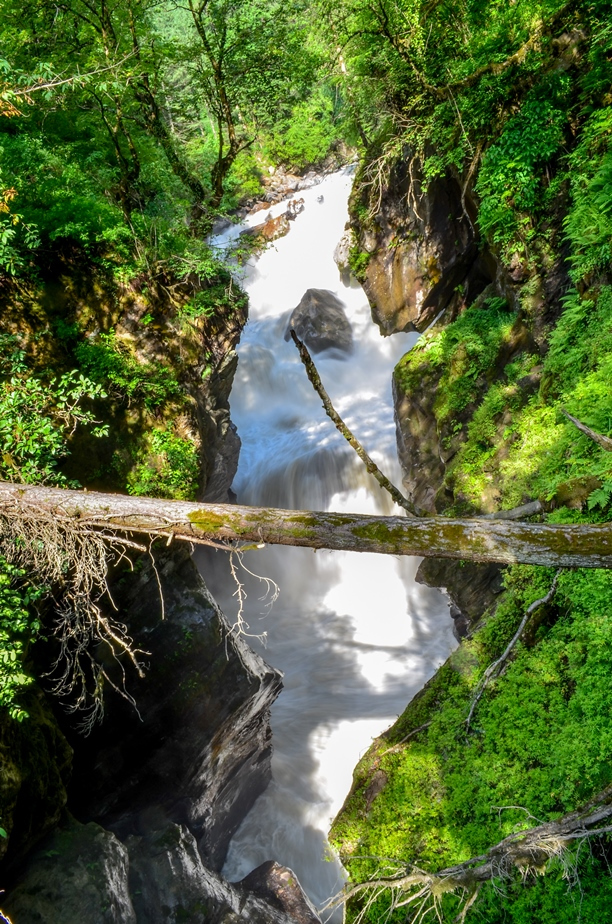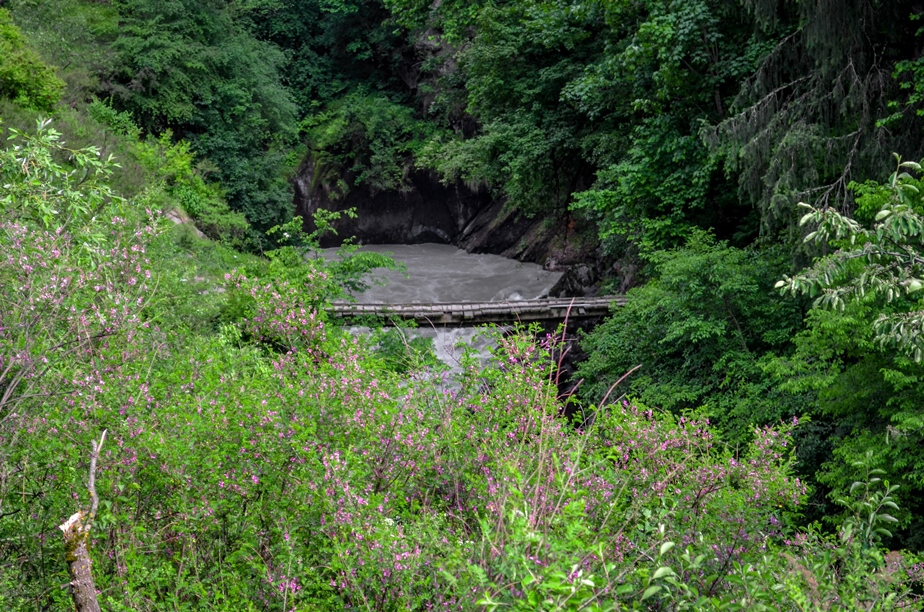 Crossing the wooden bridge was a thrilling experience. To cross a tremendousflow of raging white water all you have is a shaky bridge made up of wooden planks. Once we crossed the wooden bridge, the surroundings changed immediately. It was no longer going through wheat fields and villages, rather it was a thick pine forest and the trail followed a steep upwardly path. Through a couple of more water stream crossing and cafes, some tricky part on the trail, we finally got to the meadow of Kheerganga. The trail was so long and we all were so tired because of sleeplessness, that we literally felt each moments of this trek. And it seemed unending. Finally when we reached Kheerganga and get to behold the majestic huge mountains, our joy knew no bounds.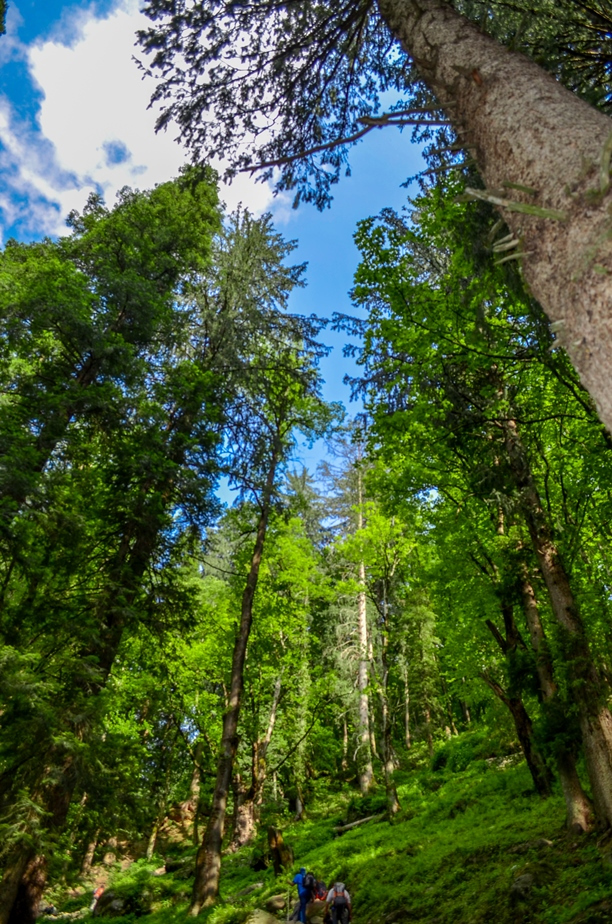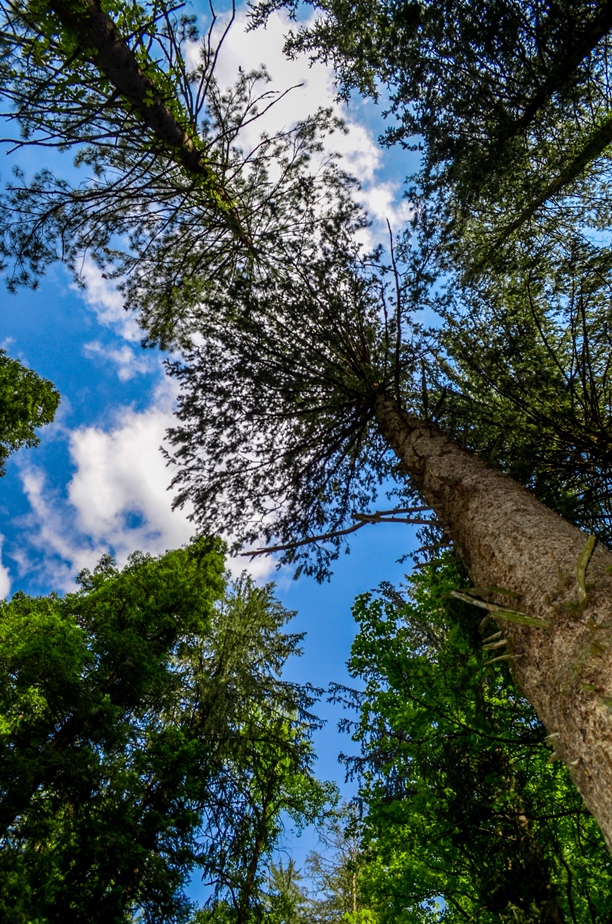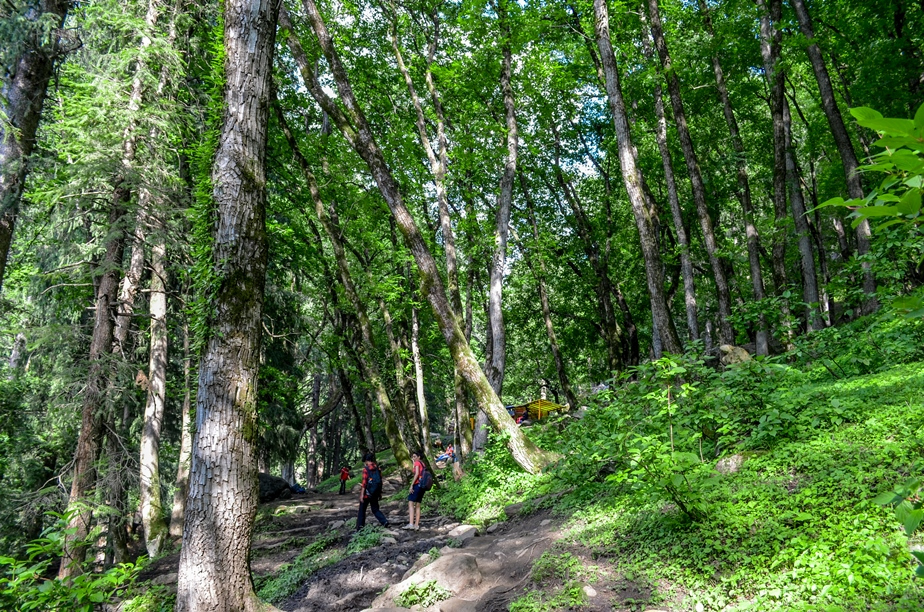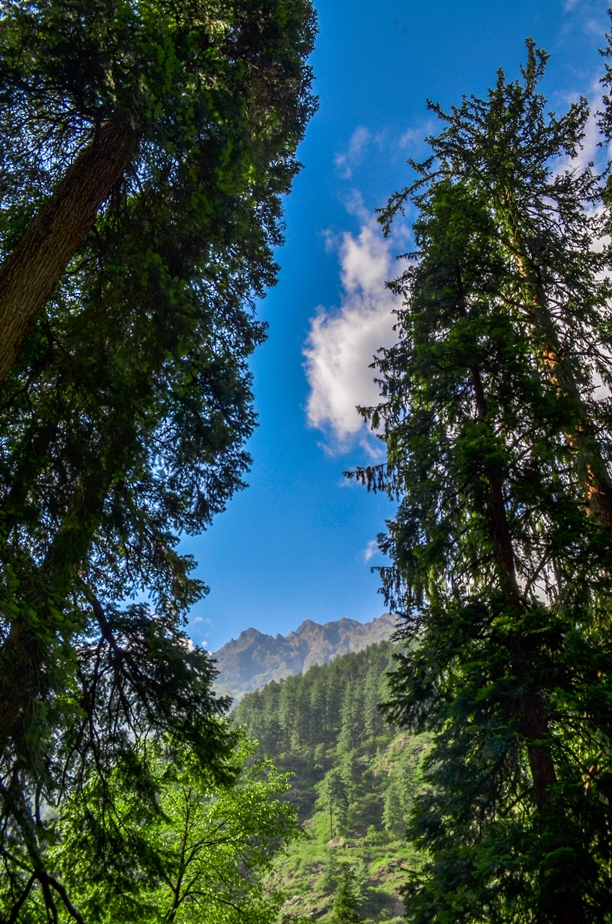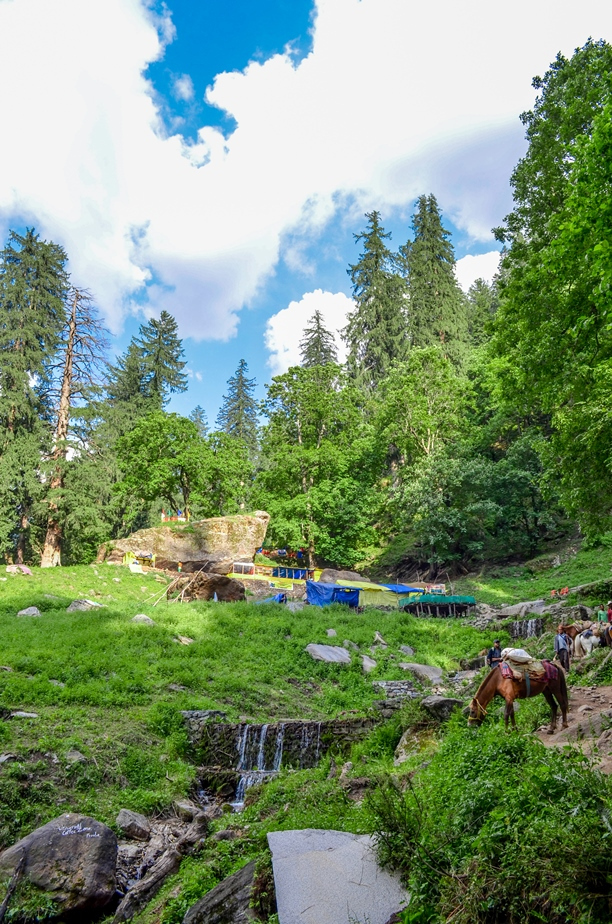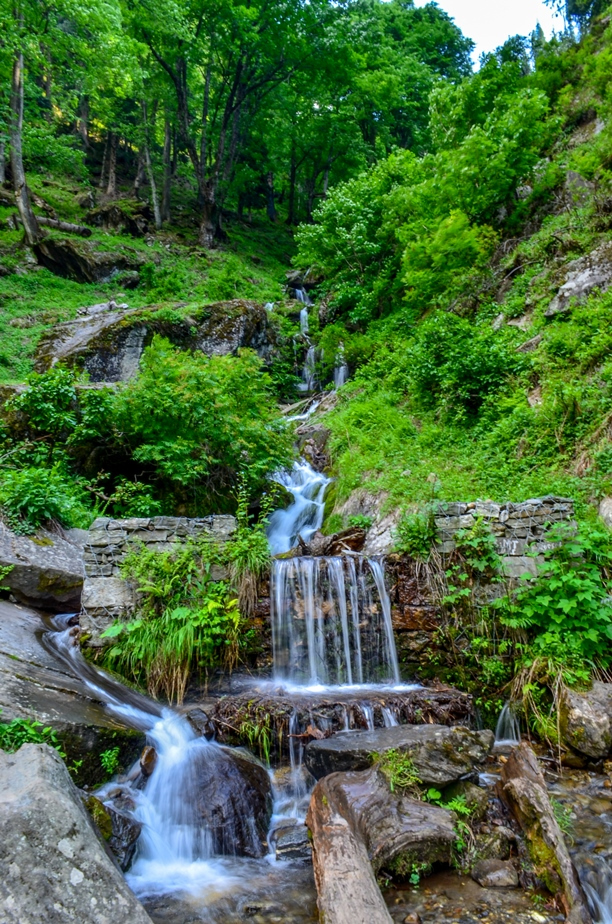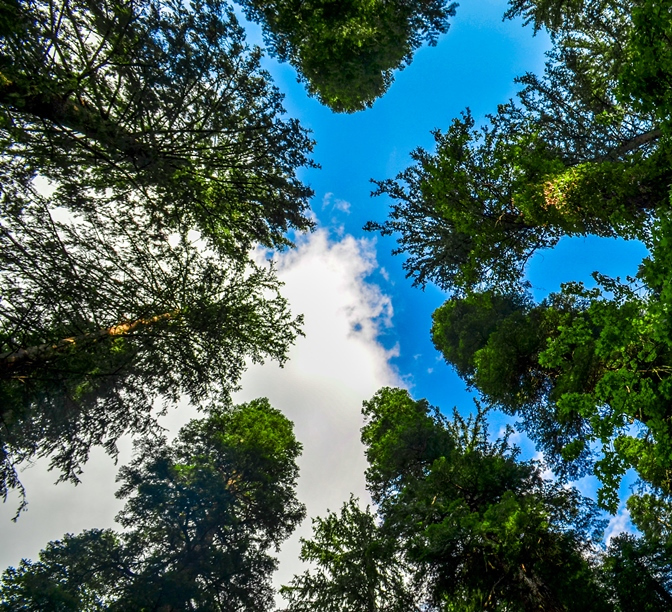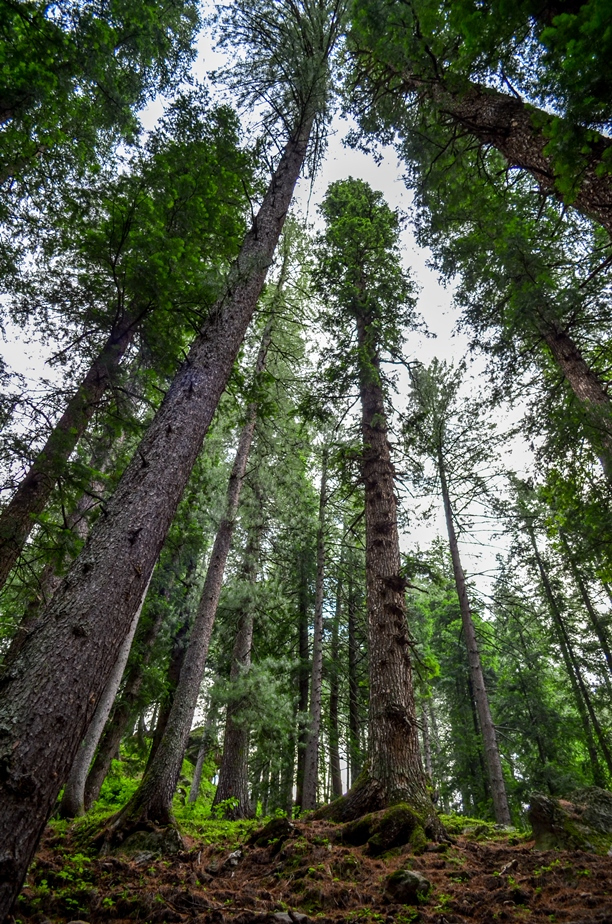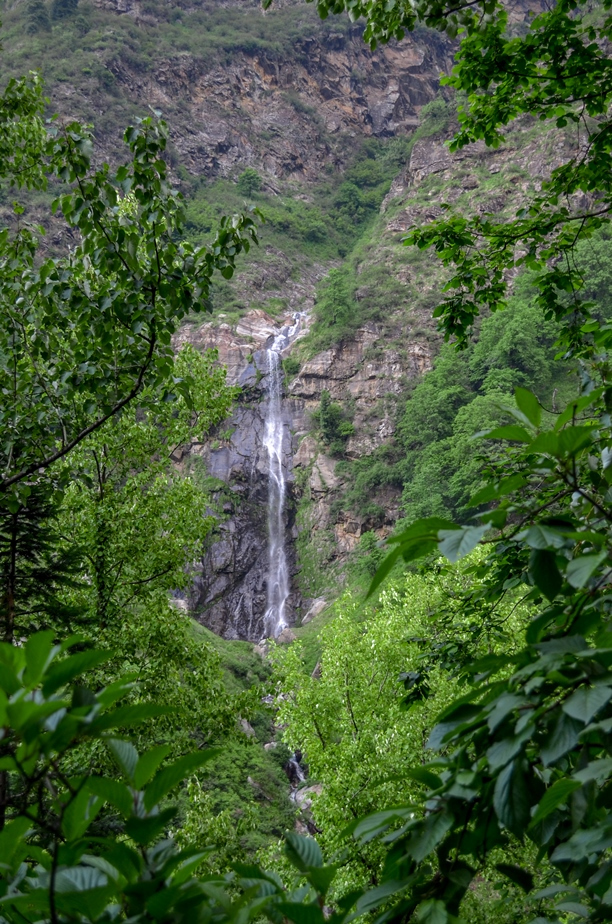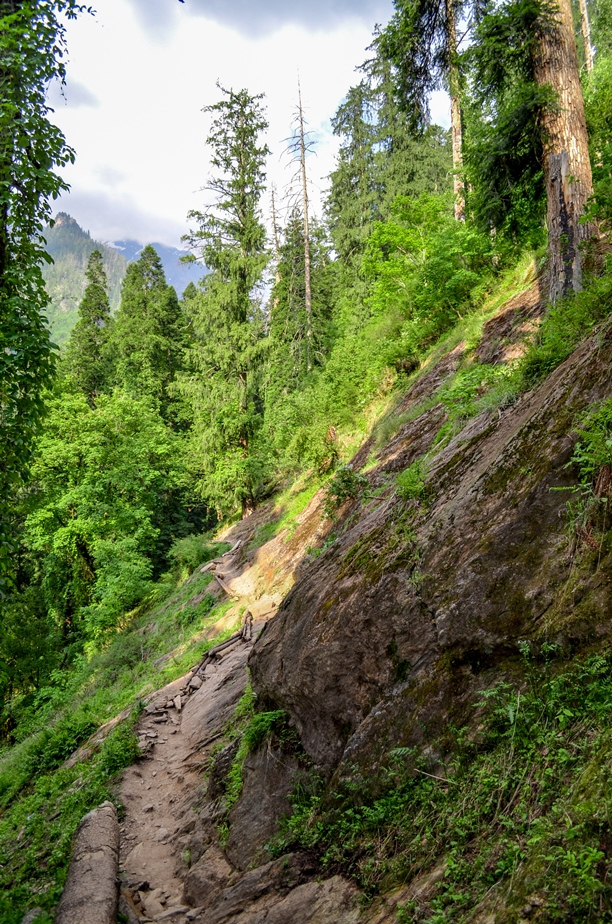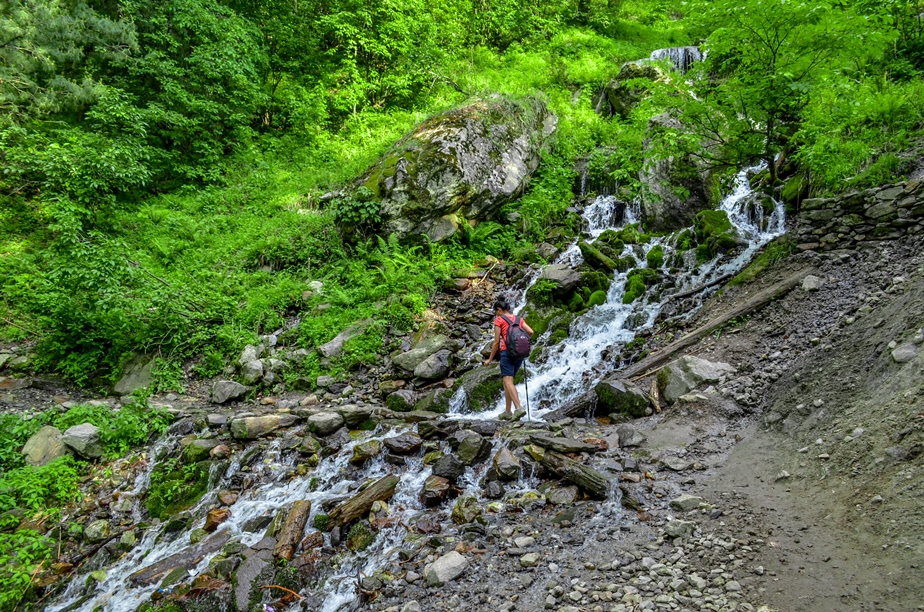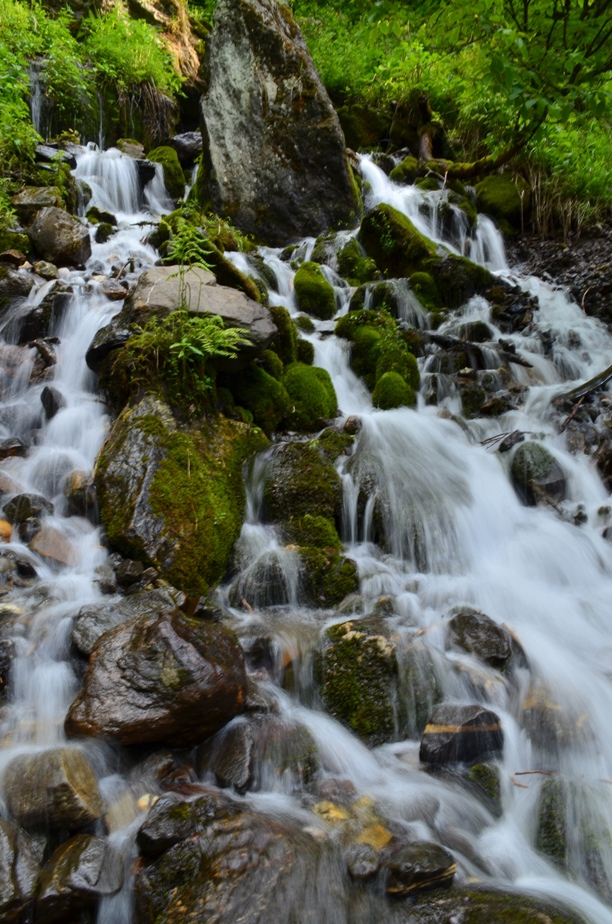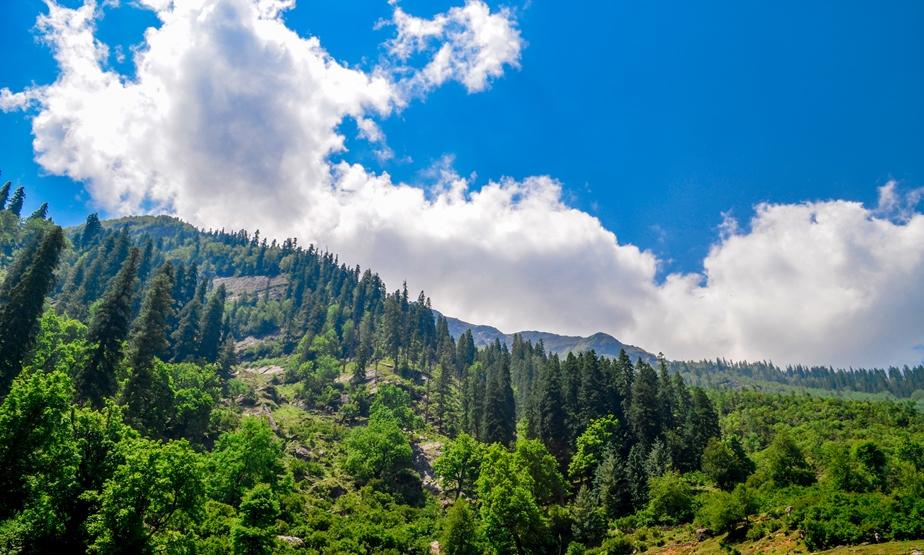 It was a tiring day, a really long trekking and that too a pretty steep one, but reaching there as usual we forgot the pain. the view was one of its kind. Huge mountains, waterfalls so high, as if coming from sky, the welcoming cafes and the river singing the mountain lullaby...never before I had witnessed such a place. to be very frank, it was a bit crowded at this time of the year and that is why I could not stop imagining how pristine this would look in off season times! Worth a try. And to add to all these, one of the cafes had hammocks hanging from a wooden beam, out in the open and just in front that huge mountain was standing like a sentinel guarding the sacred meadow.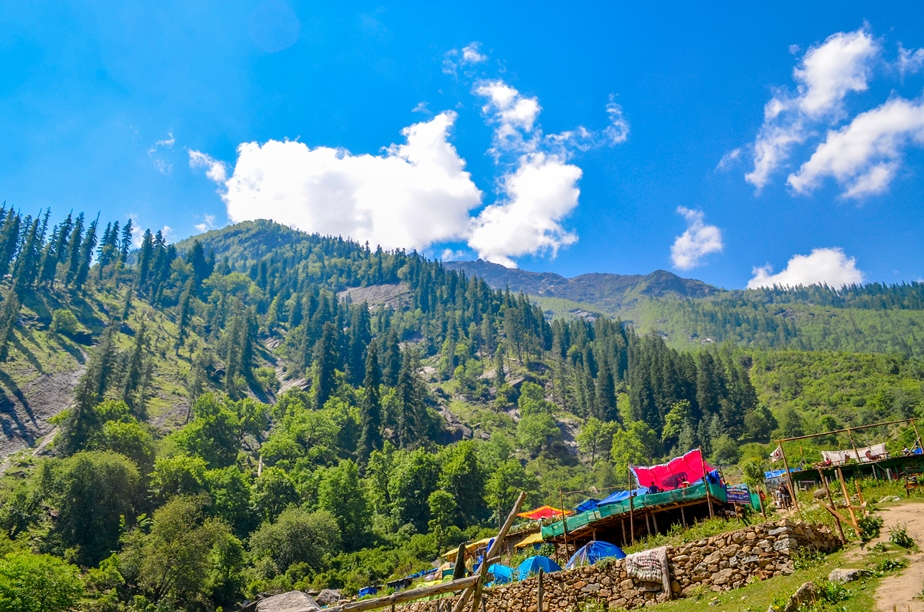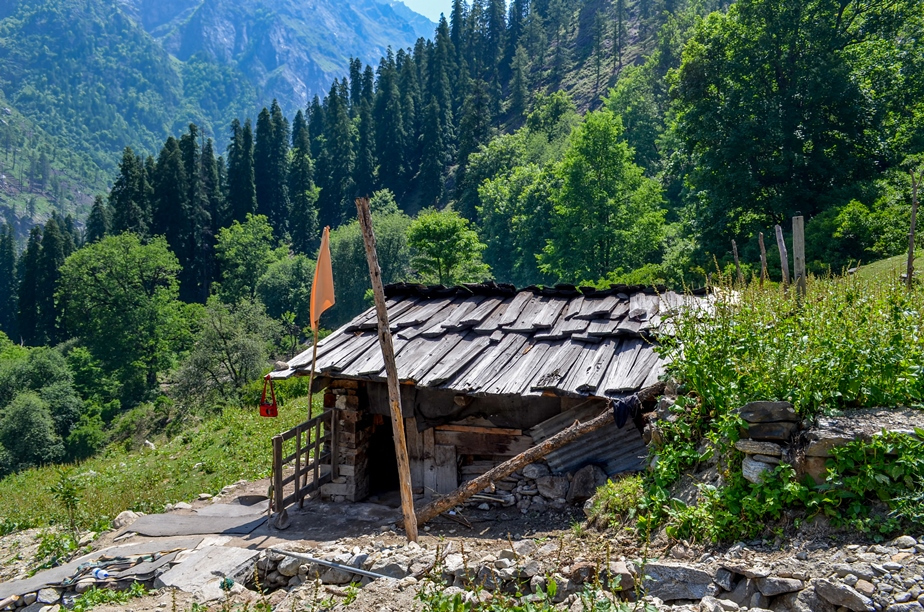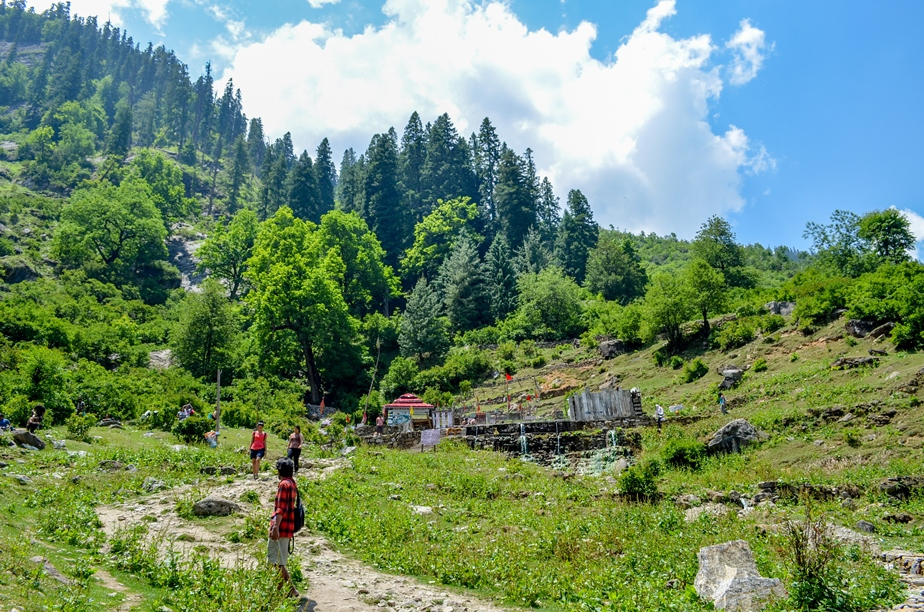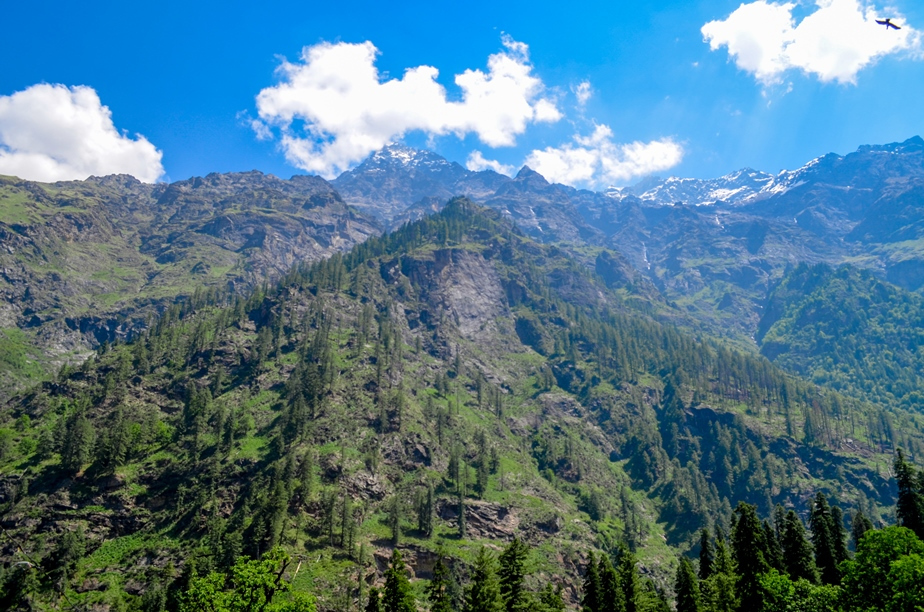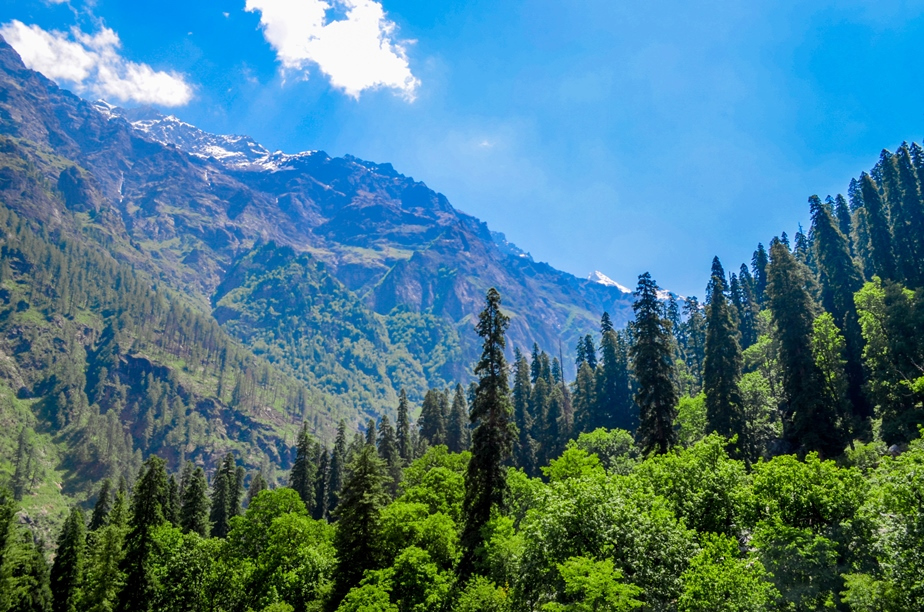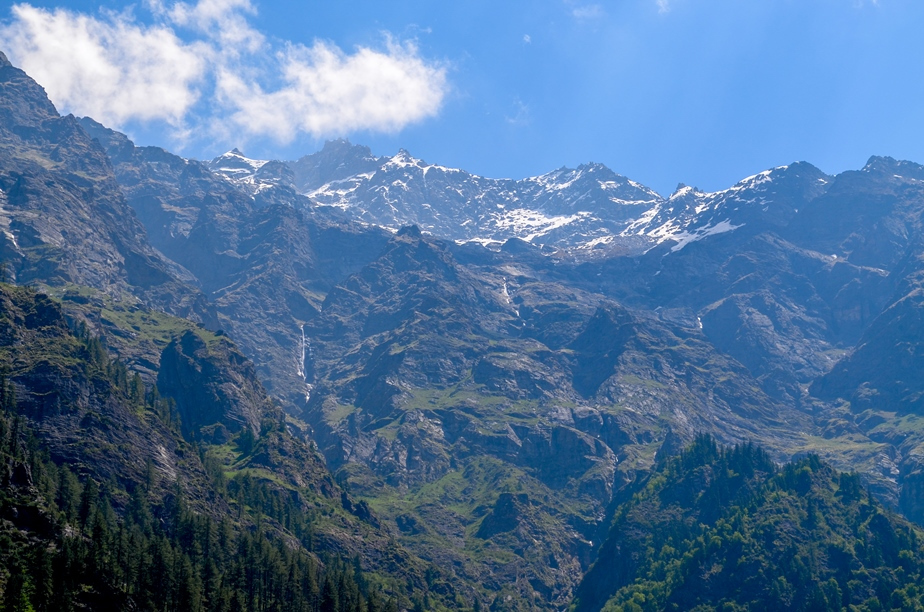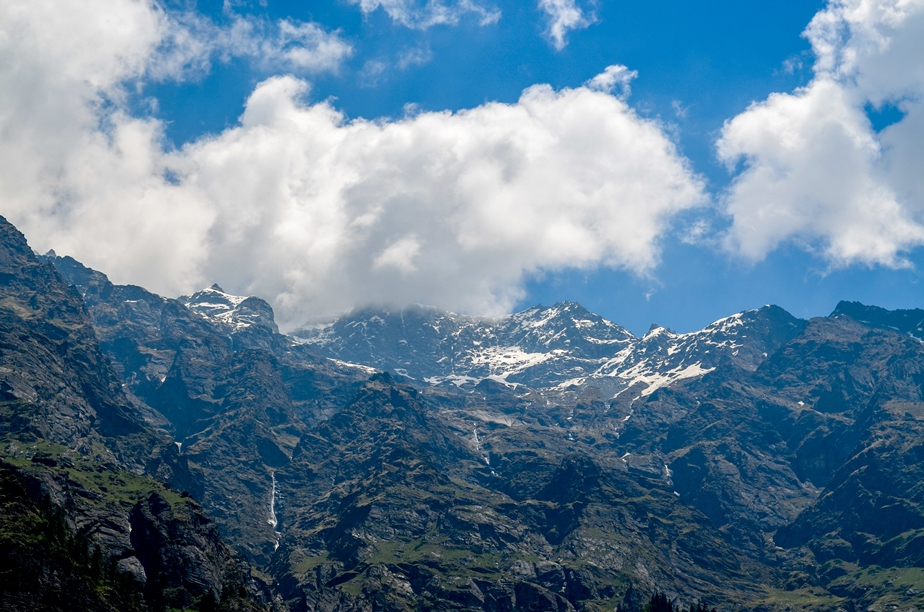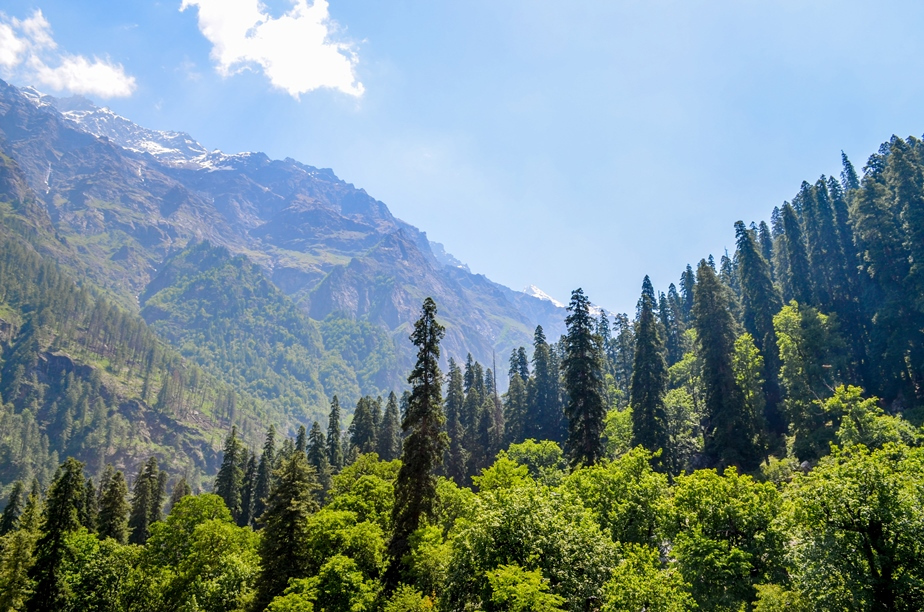 We stayed there in a temporary wooden makeshift dorm for 150 per head per night. Tents were also available. Compared to the accommodation, the food although was not so cheap and that is quite understandable. But we ate like we never had food.
Day two: Back to Kasol via same route Next morning, surprisingly all our body aches were gone and we decided to go to the hot-spring. That was yet another refreshing experience. The water was really really hot but once you give time some time, it is surprisingly bearable. And after a certain point, It is really fun! We stayed there for quite some time, came down, had breakfast and set off for the descending. While coming down, it rained heavily. Half wet, we took shelter in a cafe at Nakthan and again ate like mad people. We started coming down only after it stopped raining.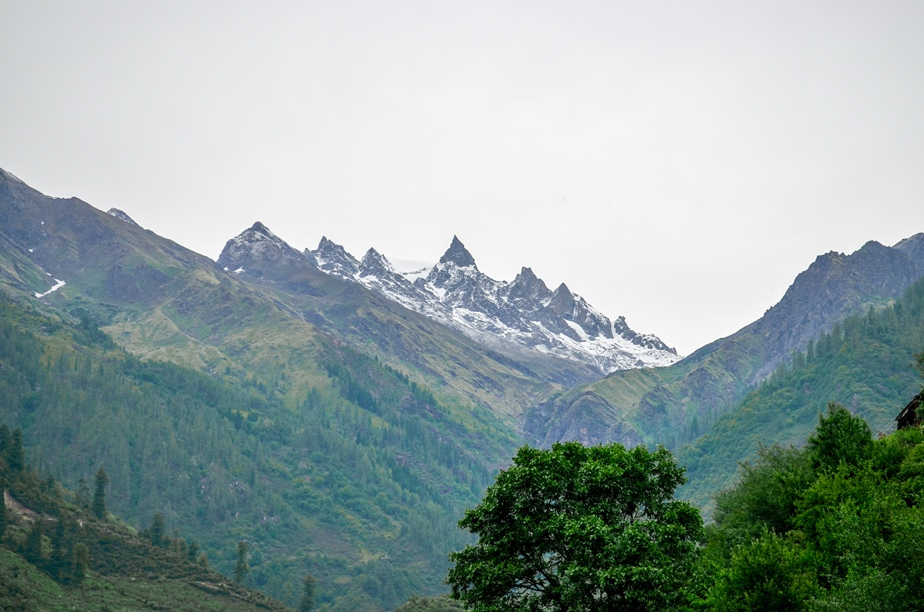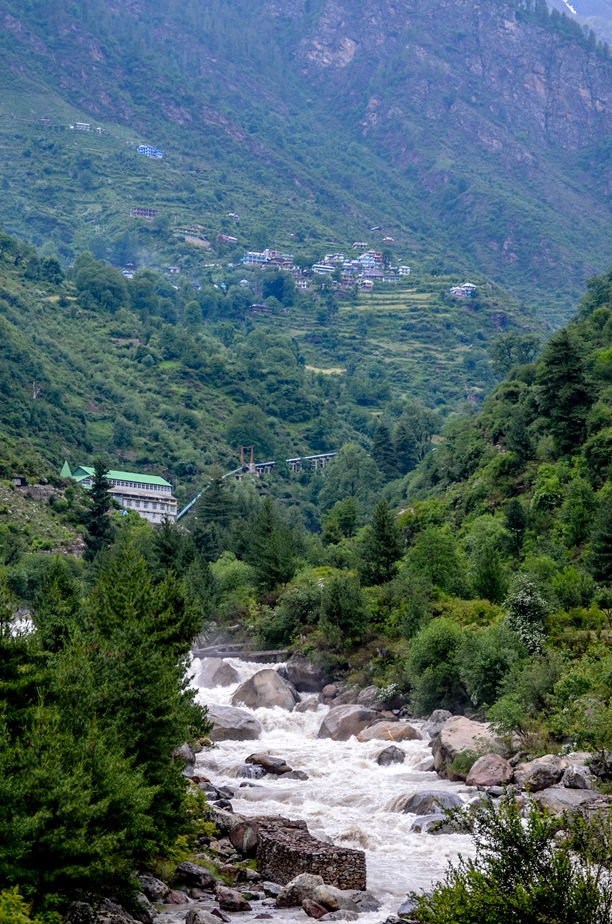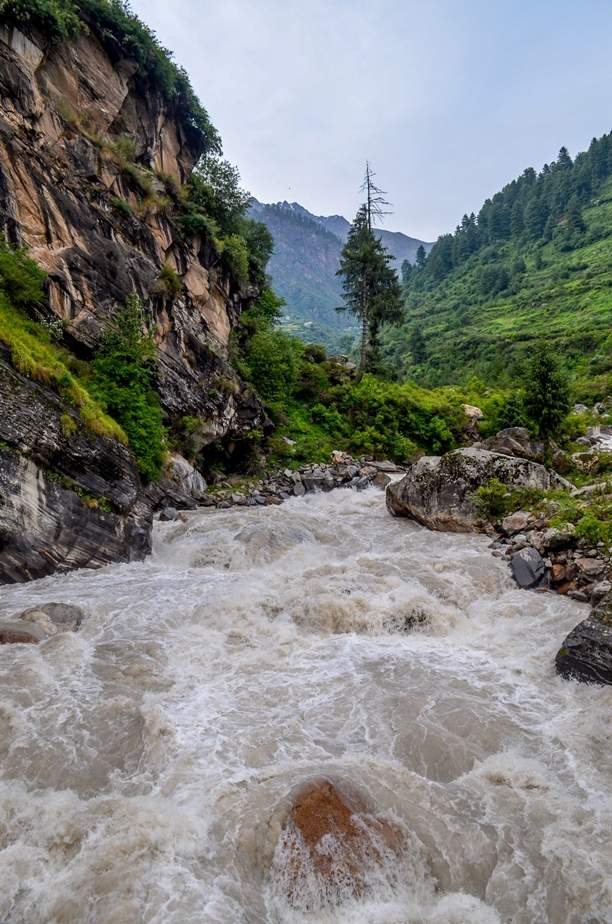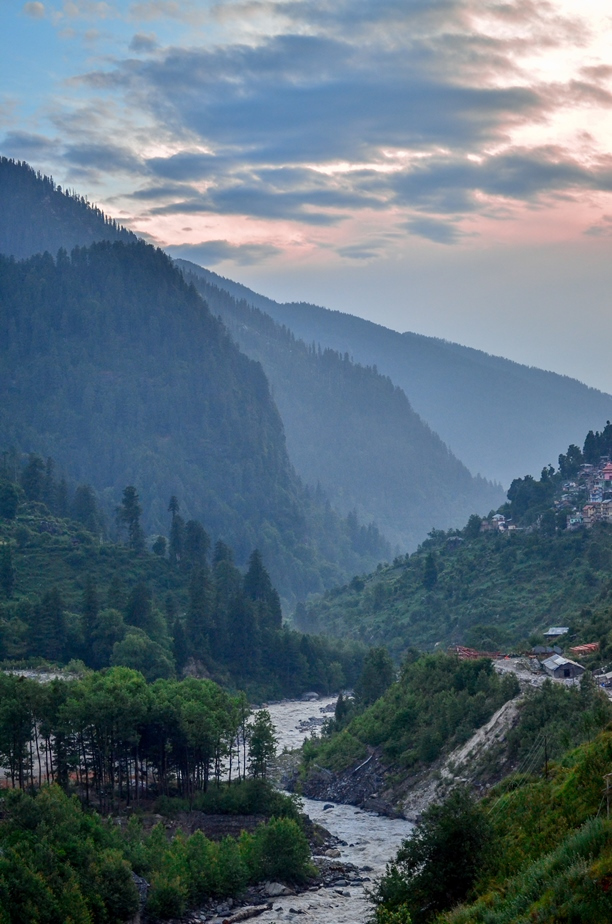 It was almost dark when we came to Barshaini. we took a cab for 1000 Rs from the drivers' association office. We were told by the locals that they charge reasonably although that seemed a bit over the top. The cab dropped us down to Kasol in 45 mins to 1 hr. Quickly we visited the market and did some shopping. After another round of crazy dinner, we set off for the planes only to come back here again.