We 'Homo Sapiens' have long been living in a dual reality. On one hand is the objective reality of rivers, trees and mountains; and on the other hand is the imagined reality of Gods, Nations and Corporations. In Short, Visit Kasol before it becomes a concrete jungle inhabited by the species of Homo Sapiens.
For now, Mountains and Rivers rule Kasol: the mighty valley of stoners.
The best time to visit Kasol is the time you choose so beware of anyone telling you otherwise. But yes, if you want to go on treks, you should refer to a good websites like IndiaHikes or Trek Himalayas. I still remember the saying by Tolkien, "Not all those who wander are lost". This is totally not true for Kasol for, "All those who wander here are lost".
Reaching Kasol is an easy task. All you need is to reach Delhi and then catch an overnight Bus from Delhi to Kasol. The journey is long but not tiresome and the valley greets you with its majestic views. Although most people usually go for both Manali and Kasol in a single trip, I would recommend otherwise. Kasol in itself is a journey and it should be lived to its potential.
I am a solo traveler and if I were to recommend a place to stay in Kasol, it would be no other than the "Nomads Hostel". It is located in the vicinity of Chajj Village in Kasol and offers a splendid view of the Parvati River. Days just disappear here and I know that you know what exactly am I talking here.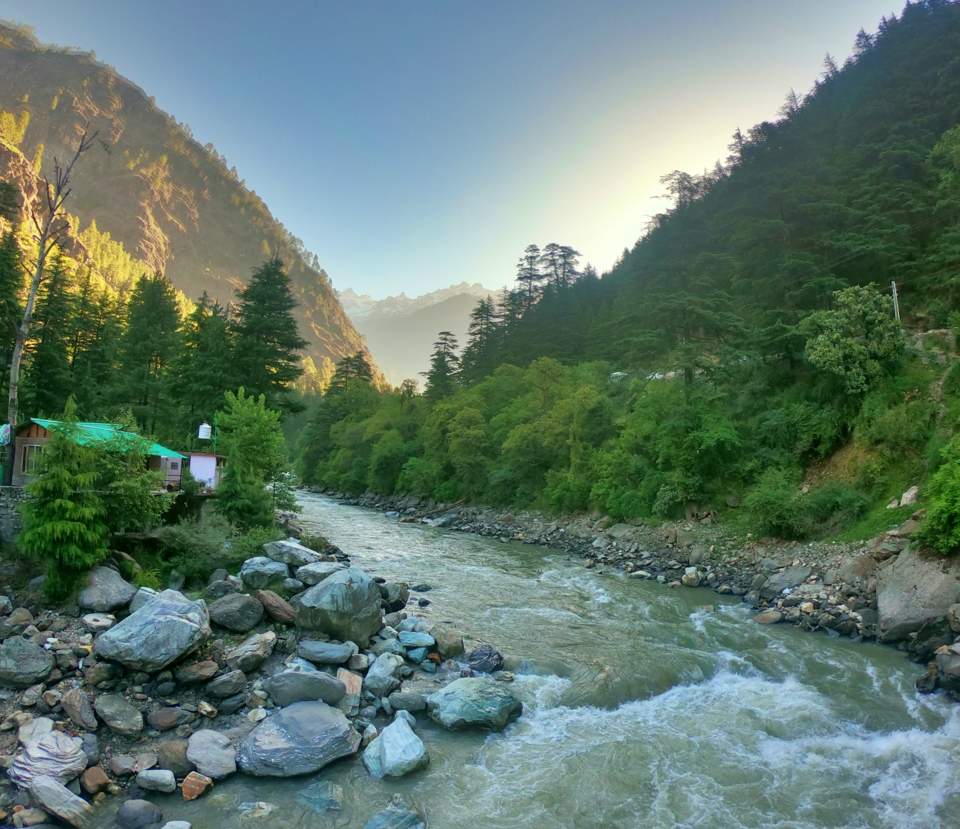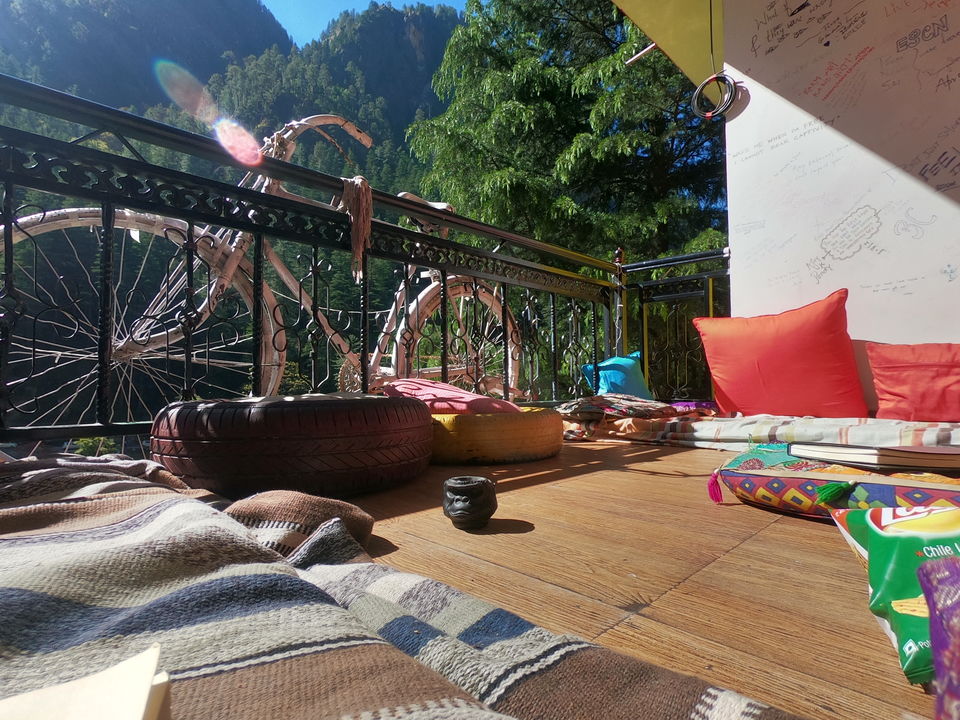 Things to do in Kasol:
I am not sure, if a trip to Kasol should be reduced to "Things to do in Kasol". Living there in the Parvati valley itself gives you a connection with nature that you have been longing for. It itself will make up for all the chords you have had to pull to reach to this place. If you have time on your side (5-6 days), then you can explore the following treks from Kasol but before you do that soak into the vibe of Kasol with the quaint cafes of the hipster's paradise. Here are some in which you should definitely set your foot.
Stone Garden café
Moon dance café
Buddha Café
Jim Morrison Café
Evergreen Café
Kheerganga Trek:
Everyone who goes to Kasol have heard of this trek and what it offers, so I won't stretch much on Kheerganga. It usually take up 24-30 hours including the trek, the stay and all that goes with it. You also, can trek early in the morning and come back the same evening. So, it's all up to you how you want Kheerganga to be.
Chalal Trek:
Recently, Chalal has become a go to place for people who want serenity rather than crowded Kheerganga Trek. A 30 minutes awe-inspiring walk from Kaosl and you will end up in beautiful village of Chalal. Warm people, Pine trees and the magical Parvati River and Ahhh! That Peace. Isn't that we all are searching for today in the world that we created? We human being have somehow become the prisoners of our own device and this place will hit you with a high voltage jolt of reality.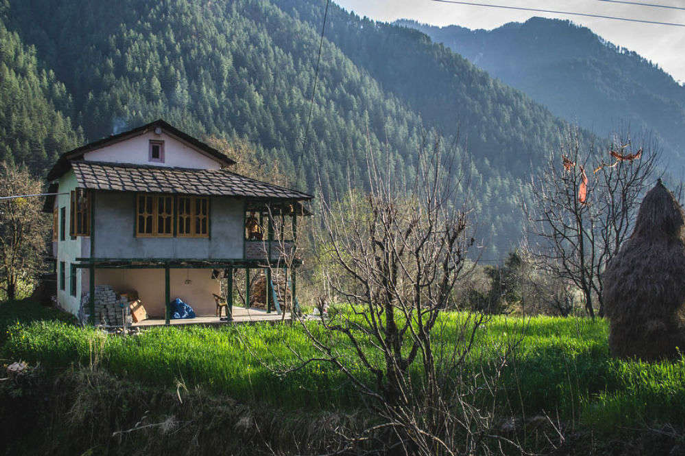 But that is not all. You will find beautiful cafes here serving mouthwatering food and it won't be too heavy on your pockets too. From here you can either wind back to Kasol or you can take your journey forward to Rasol (Rasol is what Kasol used to be).
Grahan Village:
Grahan is another trek from Kasol and this one is all about wooden houses of the lost civilization. Every place you go in these mountains, you will feel even more alive than you were a moment ago. The sheer nature of people will leave you awestruck. We human beings are capable of doing so much good and people here will remind you of that with every conversation you have with them. Sure, technology has empowered us in many ways but it has also left us hollow inside and we all need some human connection with a pinch of sanity.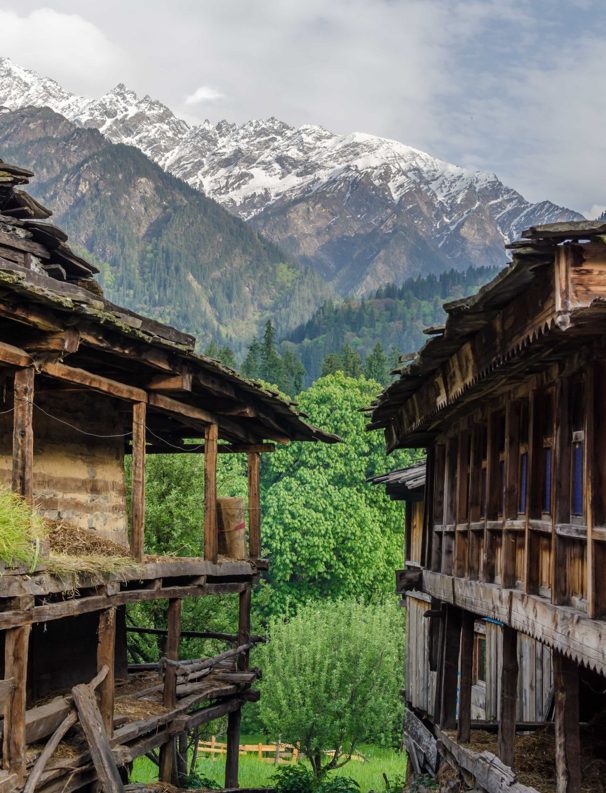 Enough bickering about treks and Food, time for stoner's chat. Now, scoring is pretty easy in Kasol and the best way is to ask the people working in the Hostel and you won't be let down. A "tola" will suffice your journey through heavenly abode the kingdom of your mind. Even if that does not make your mind boggle, I just have the solution for you – "Magic Brownies": They work slowly but Man when start working their magic on you, you are flying in the third dimension. This is when Inception really comes into reality.
As I told earlier, days just disappear in Kasol and you will know what I am talking only after you pay a visit to the Parvati valley. I hope this post would have helped you in some way and would have made up your mind about going to Kasol for a stroll and never coming back.
Until next time,
"unum corpus,
una Men,
unum cor,
una amor!!"