I am not amazed that the beautiful hill station of Himachal has been showcased in old (Madhumati in 1958) and new movies (Jab We Met, Yeh Jawani Hai Deewani) and now, it has a famous song "Manali Trance" named after it. The beauty of this place made me write a piece too. I feel elated to take you through this journey as it was a mesmerising experience.
Manali is an easily accessible hill station and a weekend getaway for people from North India. Both Government operated and private buses ply from Delhi daily. I suggest:
• Better to take a Volvo bus operated by Himachal Road Transport Corporation or Himachal Tourism (HPTDC Buses). They start on time and reach within stipulated time of 12-13 hours. Bus ticket costs is from Rs 800-1500.
• Book online and take a print out of the ticket (the conductors know how to operate whats app but refuse to acknowledge a ticket shown as a sms or an email).
• If you happen to be a solo female traveller, talk to the conductor and preferably sit next to a female. It is better to sit next to a snoring aunty who considers your thin hands as an armrest than with a male stranger who might perceive you to be Lisa Haydon's sister straight from Manali trance song's set.
• Carry baby wipes for the restrooms - Swachh Bharat Abhiyan will take centuries to catch up in India.
Entry to Manali
I took an evening HPTDC bus from Himachal Bhawan in Delhi and reached Kullu at 5 am. The thoughts in my mind started dancing after seeing the picturesque clouds. From Kullu to Manali, massive Beas river accompanies you.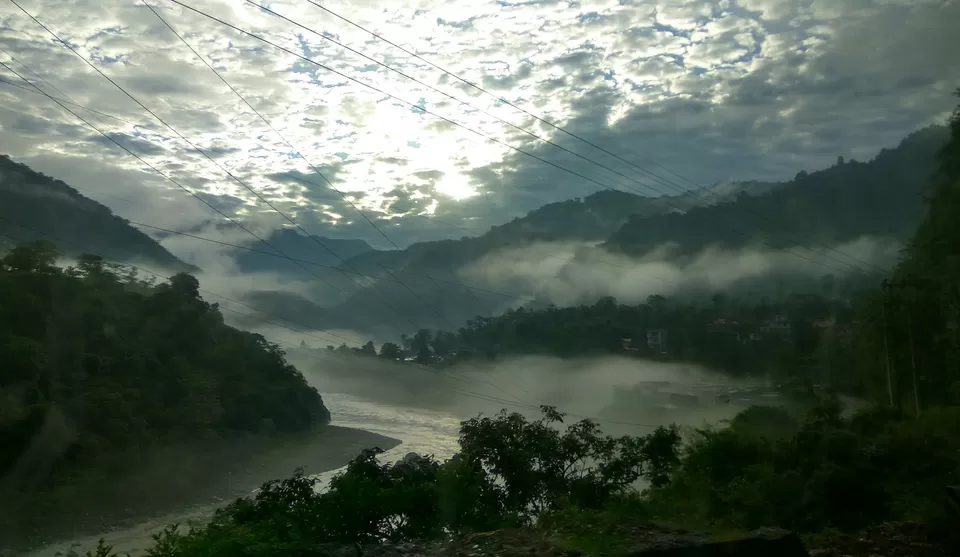 The classic divide – Old and New Manali
Manali is divided in two parts – Old and New. Old Manali is around 2.5-3 kms from new Manali and one can easily reach here by walking. It is a big contrast to New Manali. The old town is an abode for backpackers and foreigners who stay here for months. Some of the striking differences between these two parts of Manali are:
• The night scene in Old Manali is amazing. Many cafes have live music at night.
• Views of Himalayas, and rivers from the guesthouses are magical
• The place is less crowded and more peaceful than the new one.
• Many affordable guest houses are there.
I had decided to stay in Old Manali as I was neither looking for any adventure (Driving a car in Delhi is the adventure that I am used to) nor was I interested in doing unique shopping at the Mall road (for me, the Mall road at Shimla, Mussoorie, Nainital, Manali are just the same).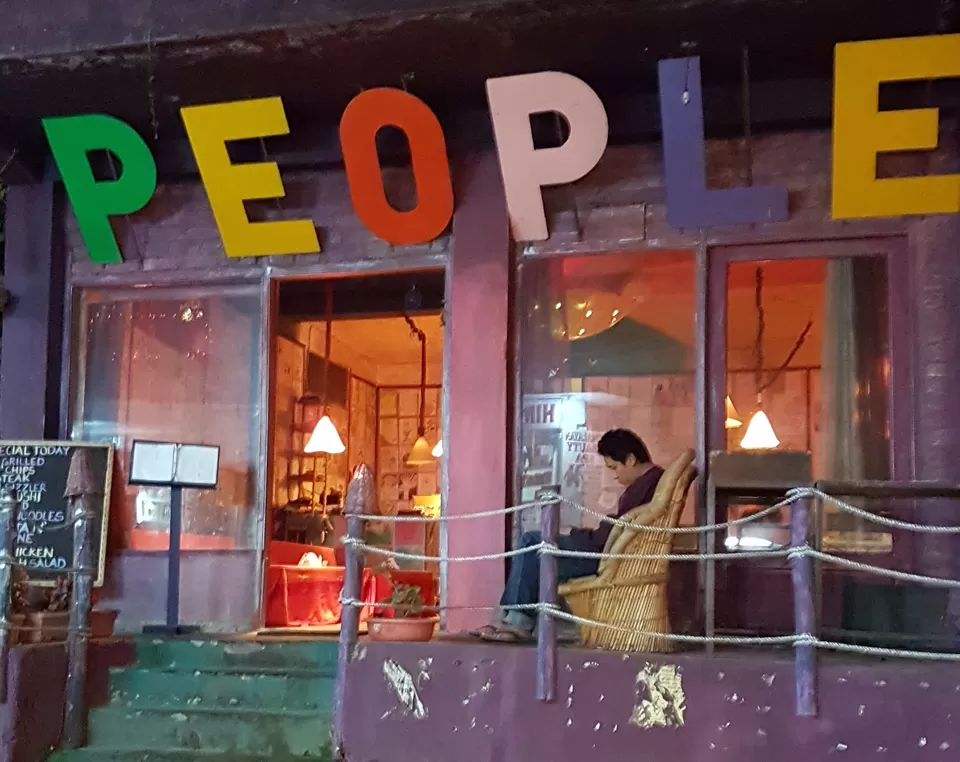 Refreshing Welcome by Manalsu river
The Government Volvo bus stops at a small bus station that is in the main city. I took an auto after reaching at 9 am to Old part of Manali. One can walk too if you don't have heavy luggage.
Autos from the main Government bus stop take Rs 50-100 to any of the guest houses in Manali. Private buses have another stop which is bit far from the city and hence, the auto charges increase to Rs 150-200.
A bridge over the gushing Manalsu river is the entrance to old Manali. The place has innumerable hotels/guest houses suiting one's budget. If you prefer peace then I recommend you to stay in old part of the city.
Chill in Old Manali
The proverb "Old is Gold" fits here too. Old Manali is a small, idyllic place with scenic beauty. One can walk alone here till late night (11 pm) on the narrow slanting road with shops on both the sides.
After resting for some time, I went for a brunch. The restaurants, and cafes are at a walking distance. One can sit in a café alone and no one bothers you.
The usage of the word "introspection" comes automatically at such a peaceful setting. I sat for hours at the cafe, and was not bored. I had no urge to check my phone or to talk to anyone. Infact, took two pictures before leaving so that I had a memory of this place.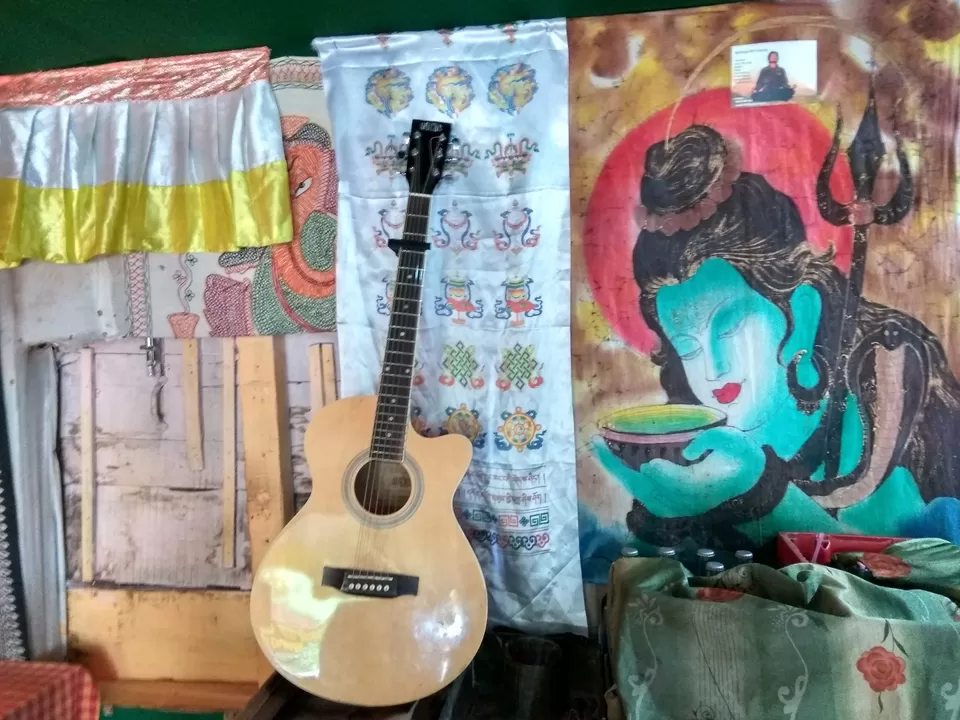 At night, old Manali turns into a music hub. The ears, which are used to useless honking on Delhi roads, get a relief once the mix of live music flows.
One can go to any of the cafes and spend a good evening listening to live bands. Cost at a cafe per person is Rs 200-400, when you take one dish and a non-alcoholic beverage.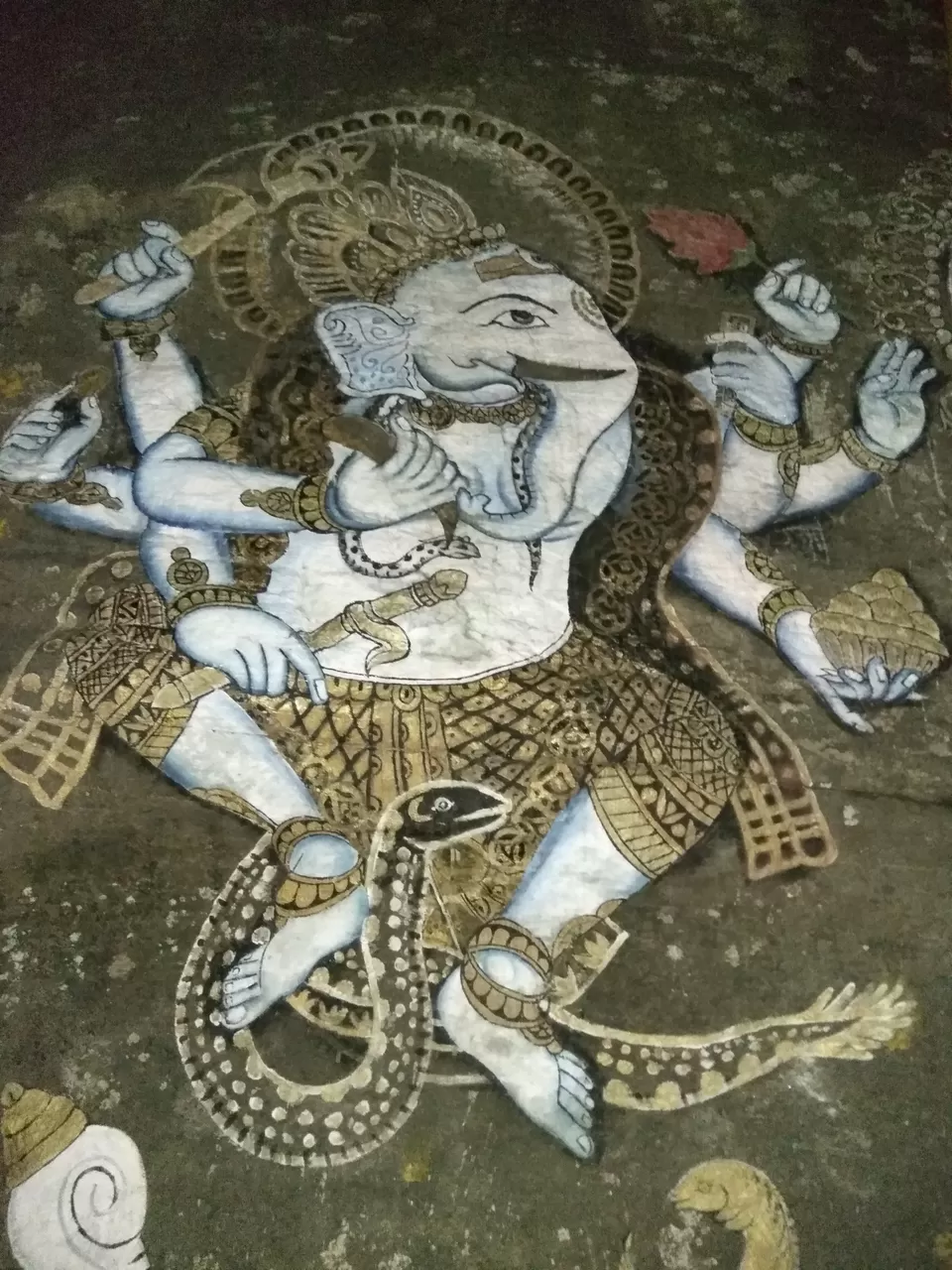 Temples
The apple orchards, Deodhar trees make the walk in Old Manali memorable.
There are 18 temples which are in and around Manali-Hidimba and Manu temples are v famous. The city is named after the sage Manu who meditated when he came here. Hidimba temple, is around 2 kms from the main market area of Manali. It is a wooden temple built by Maharaja Bahadur Singh in 1553 for demoness Hidimba, wife of Bhima.
Total 3-4 hours are enough for visiting Hidimba and Manu temple.
Rohtang Pass
After spending a peaceful day in Manali, I went to Rohtang Pass which is around 50 kms from here. One has to hire a taxi to go there. It takes 3-4 hours depending on the traffic. The Pass is the highest point, 4,112m, on the Manali-Keylong road. It provides a wide panoramic view of mountains rising far above clouds, which is a sight truly breath-taking.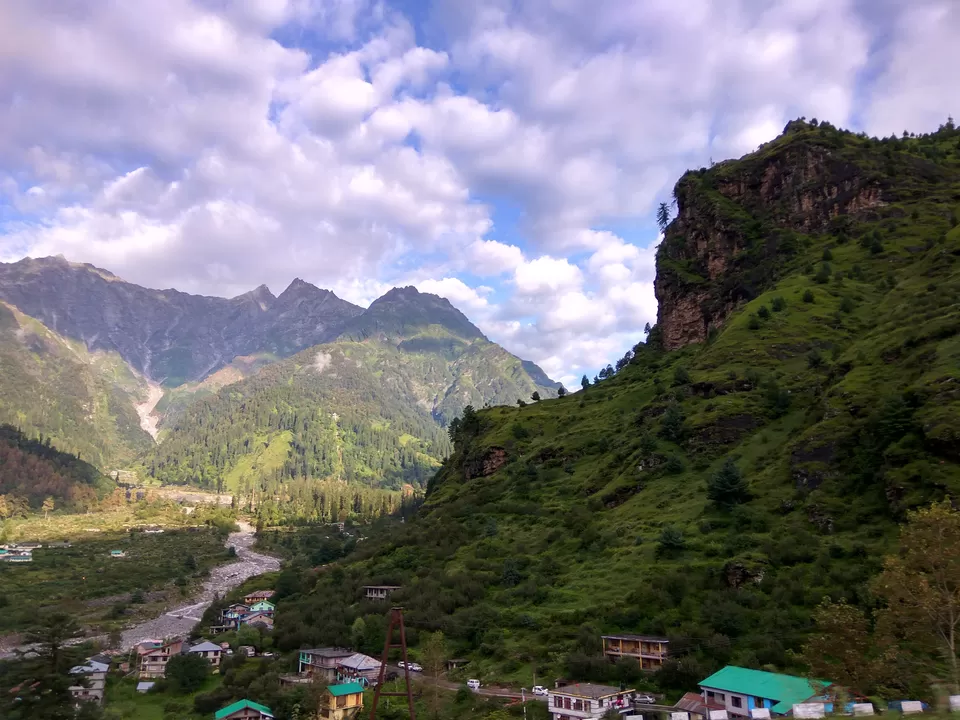 One can spend an hour or two sitting in peace here. There's a Maggie point also. Many people visit Rohtang to enjoy the snow in winters. I had also played with snow when I had visited Rohtang years ago with my parents.
I left Rohtang Pass for my trip to Spiti. This time the sound of river travelled with me.
Frequent Searches Leading To This Page:-
rishikesh manali trip, manali travel guide, manali trip package, delhi to manali trip cost, cheap manali tour packages, manali tour package for couple from delhi