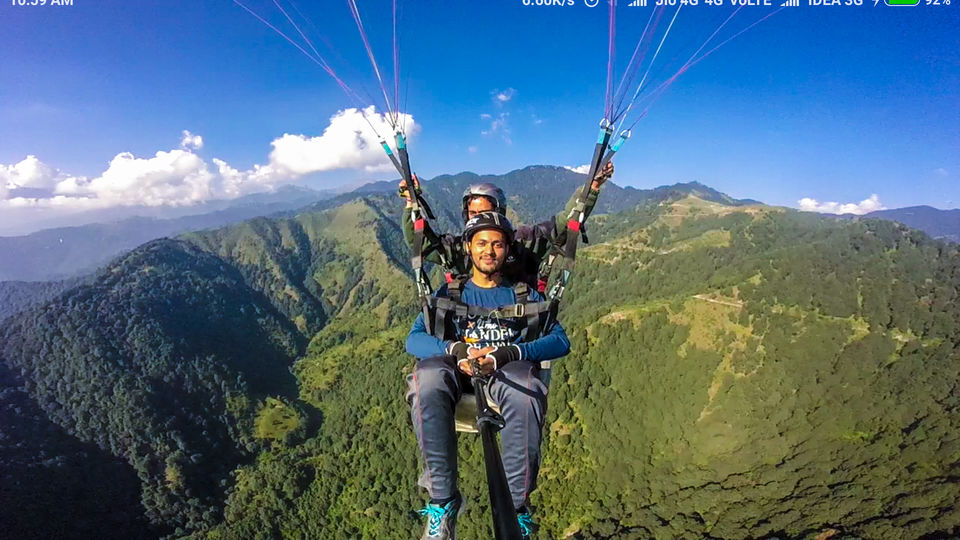 Bir Billing is one of the most famous site in Asia for paragliding. At an altitude of 4300mt, the landing is done at Bir which is famous for its Tibetan refugees and numerous Buddhist monasteries, along with a huge Stupa. The launching spot, a meadow at Billing is 14km away from Bir, which is 2400mt above it. Although it can be visited all through the year, March to May and October – November are best for paragliding due to better thermals. The heights, along with the climate of Bir Billing are the most suitable for any air borne gliding sport. The takeoff site here has got incredibly smooth and favorable winds for a perfect and easy takeoff. Landing requires a zone with minimum threats of accidents and maximum possibilities of quick help.The village continues to host periodic international competitions and events, while recently hosting the first ever Paragliding World Cup in 2015. 
While booking for Paragliding at Bir Billing is easy, one must be well prepared before venturing.
1. Be mentally prepared – stay calm and don't get over excited.
2. Don't opt for solo, if you haven't learnt (Anyways they won't allow). Go for tandem flights in that case.
3. Follow all safety instructions properly, and heed to the words of the instructor
4. Do not over eat or drink before you take off.
5. There is no age limit as such but kids below 18 are not allowed to fly without parents. There is an upper limit of 120 kg.
There are numerous places where one can book at Bir or other places, for the paragliding. The price varies according to the type of flying. A normal tandem flying costs 1,500 onwards that allows you to fly for some 15 to 20 minutes (prices during peak seasons are raised to 2500). The operators often combine paragliding with trekking and camping options and hence the packages start from 5,500 onwards. Also, the courses which may last up to 9 days, are priced at 9,900 onwards. 
Additional charge of 500/- is levied for Go-pro cameras to make videos of the jump. The charges for paragliding includes pickup from a specified point to the launching spot at Billing and pickup from the landing point to the source. Some photographers take pics near the landing spot and one can get the photos at an additional charge. It is totally safe, but one has to sign a contract indicating that you take all the responsibility in case of any misshapen. 
There are many tourist accommodations in the village of Chowgan, on the southern edge of Bir. One can also stay in Bir, and spare time to see many sightseeing. Some of the options available are -
1. Trek to Raj Gundha village – semi-tribal living of the villager
2. Hanumangarh day hike to the top of valley (11500 feet)
3. Mountain biking
4. Palpung Sherabling Monastery, Baijnath
5. Mukut Nath Temple at Sansal, 8 km from Bir 
6. 9th century Baijnath Temple (12 km from Bir)
7. Tatani hot water spring (28 km of drive and 6 km of trek from Bir)
8. Tribal Bara Bhangal valley trek (8 Days to Chamba valley from Bir)
9. Trout fishing, trekking, and a leisure stay at Barot Valley
10. Palampur, for the tea estates gardens (29 km from Bir)
Paragliding at Bir is safe AF and One must experience the thrill of flying once in a lifetime. Fly high, Fly in Bir !!