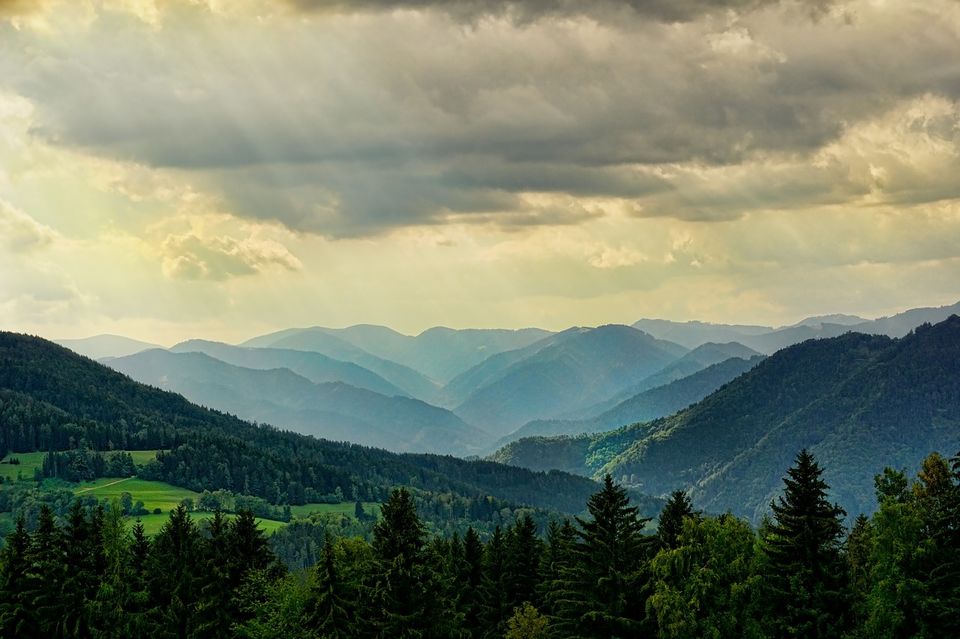 Ask anyone about an offbeat weekend escapade in Himachal and Narkanda, Barot, Dalhousie, Tosh, or Palampur will be the most likely suggestions. This is because these are the most visited and talked-about places in the state. But what if we tell you there exists a region in Himachal, rarely visited by tourists, where you can experience the usual rustic charm, delve into the local culture and food, drive through serpentine village roads surrounded with lush green hills, and take in the familiar soothing natural beauty?
Well, that's Hamirpur district for you. There's hardly anything on the internet about this quaint town. And because of this it has never got the attention of tourists who have long been visiting and writing about such settings in Himachal.
Why travel to Hamirpur?
One weekend in Hamirpur and you will fall short of words describing its beauty. Located in South-Western region of Himachal, Hamirpur is about 187 km from Chandigarh and 420 km from Delhi. The hills of this district are home to some intricately carved ancient temples, historical forts breathtaking views of snow-clad Dhauladhar range, charming villages with terraced fields, and picture-perfect landscape. Take a look at all the places that adorn this town:
1) Tihra Fort, Sujanpur Tihra
This historic hill town was once the territory of the Katoch Dynasty. There are around five temples and one huge fort of Maharaja Sansarchand at the hilltop in Tihra from where one can get panoramic views of the town. It is also home to the biggest ground in the state which hosts the annual Holi fair.
Distance from Hamirpur city: 22 km
2) River rafting in Beas, Nadaun
You can go river rafting in Beas from Nadaun to Dehra and also enjoy Mahaseer fishing. Besides, there is also the Palace Building at Amtar that houses ancient paintings.
Distance from Hamirpur city: 25 km
3.) Sidh Baba Balak Nath Temple, Deothsidh
Chaitra Mela is celebrated at the famous temple of Sidh Baba Balak Nath, Deotsidh every year from 14th March to 13th April. The temple management also makes arrangement of accommodation and other essential services for the visitors. Apart from the spiritual bliss one gets at this legendary site, the views are absolutely breathtaking.
4) Lord Shiva Temple, Gasota
The Lord Shiva temple in Gasota, about 9 km from Hamirpur, is more than 400 years old. There's also a natural stream that flows near the temple which adds to the serenity of this site.
5.) Hamirpur city
Sitting in the lap of green hills are the buzzing bazaars of Hamirpur city, lined with local restaurants and brand stores where you can enjoy eating out and shopping for local stuff.
Hard to believe how it managed to stay out of travellers' radars!
Foods and restaurants
Pattroda, a dish prepared using taro root leaves and a paste of gram flour, is the most popular local cuisine in Hamirpur and the surrounding regions. It tastes best when taken with tea. Besides, makki ki roti prepared with homegrown maize, ghee-shakkar-rice is another popular household dishes.
There are many good restaurants and local kitchens, especially in the vicinity of Hamirpur city where you can enjoy Chinese and North Indian cuisines. Panditan Di Hatti is one of the most popular sweetshops in town which is known for sweets made with besan.
Best time to visit
Although weather in Hamirpur is pleasant all the year round, September to November and February to April make for the best months to visit as nature is in full bloom.
Getting there
Being a hill-town, reaching Hamirpur directly is only possible by road. Almost all villages and towns in the district are well connected to nearby cities like Chandigarh and Delhi by state and national highways. You can either take state-run buses or drive your own vehicle as most of the roads are metaled. For those who wish to travel by train, Una Railway Station is only 65 km from Hamirpur.
Accommodation
Although you may not find as many fancy hotels and home-stays as you can in other popular tourist destinations in Himachal, if you manage your accommodations in advance, there are enough options in Hamirpur. OYO 29790 Raj Hotel, HPTDC Hotel The Hamir, Chopra Residency, and Hotel Him View are some of the most popular names in Hamirpur city.

Exploring Hamirpur district may not be like Manali or Spiti, but those who love exploring lesser known places will find a treasure here.
Share you thoughts in the comments below. You can also write your travel experiences on Tripoto to share your journey with travellers from all around the world. Start writing now!
Subscribe to Tripoto on YouTube and watch exciting travel videos.

Get travel inspiration from us daily! Save and send a message at 9599147110 on WhatsApp to start.