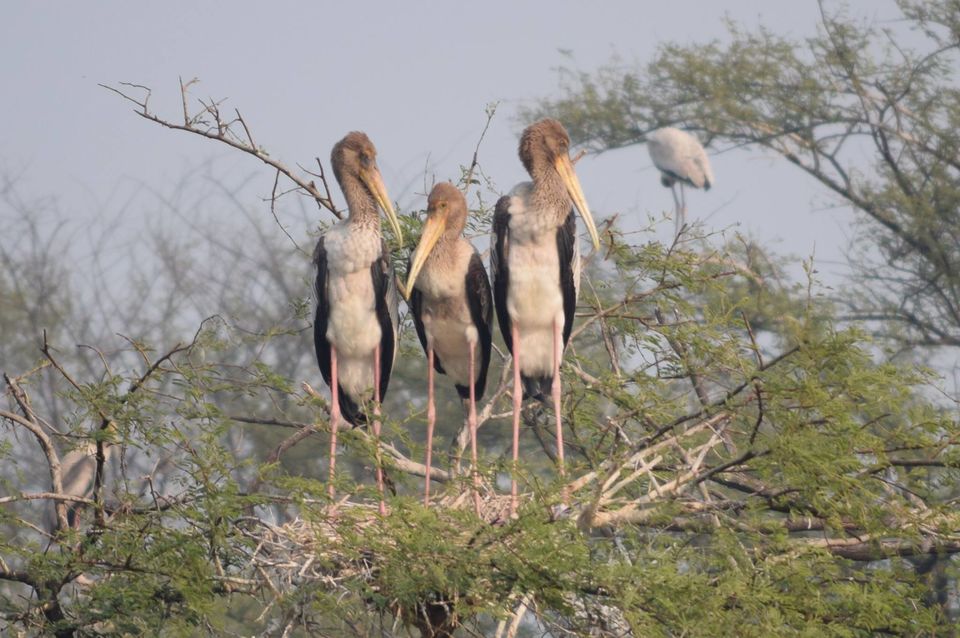 KEOLADEO GHANA NATIONAL PARK:

Keoladeo National Park or Keoladeo Ghana National Park formerly known as the Bharatpur Bird Sanctuary in Bharatpur, Rajasthan, India is a famous sanctuary that hosts thousands of birds, especially during the winter season. Its a Second largest Bird Sanctuary in World and First largest in Asia. More then 200 different types of birds migrate every year in the months of October to February for nesting and breeding . That's why it's world heritage site by UNESCO.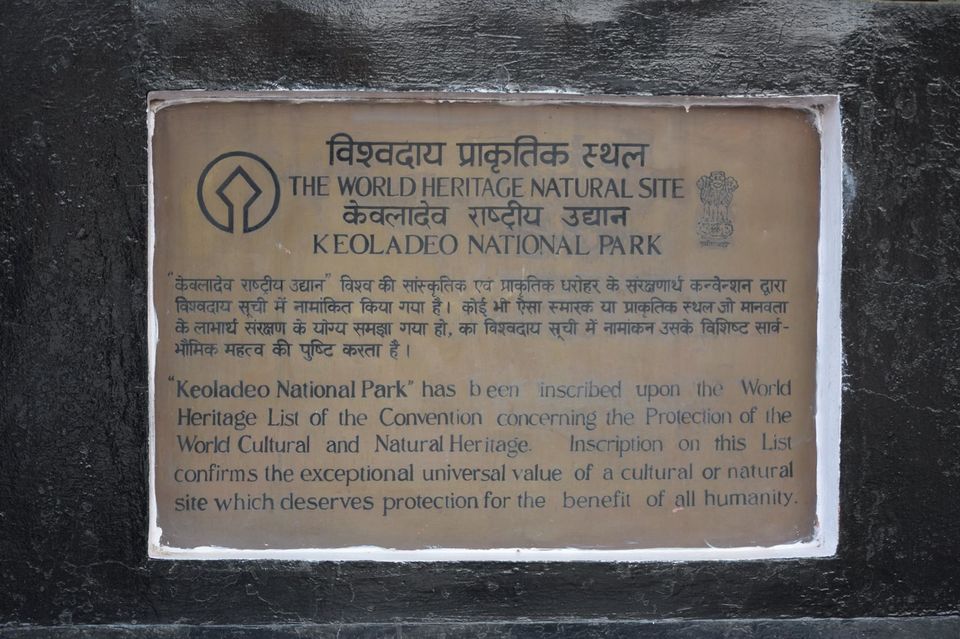 A must visit place for every bird lover, bird photographers and nature lovers in general. I visited the place in January for the love of photography.
Migrants Birds started coming in the month of October in the Park. You can see Painted storks nesting and breeding. Some other Migrated Ducks can be seen but the residents like Darter, Sarus-Cranes, Pelicans, Cormorants, Babbler, Spotted Owlets, Golden Oriole, Grey Heron can easily be seen.There were resident birds (serpent eagle, harriers), migratory birds, Spotted Deers, Neel-Gai, foxes, Jungle-Cat and many more. Early morning trip is so lovely and Peaceful.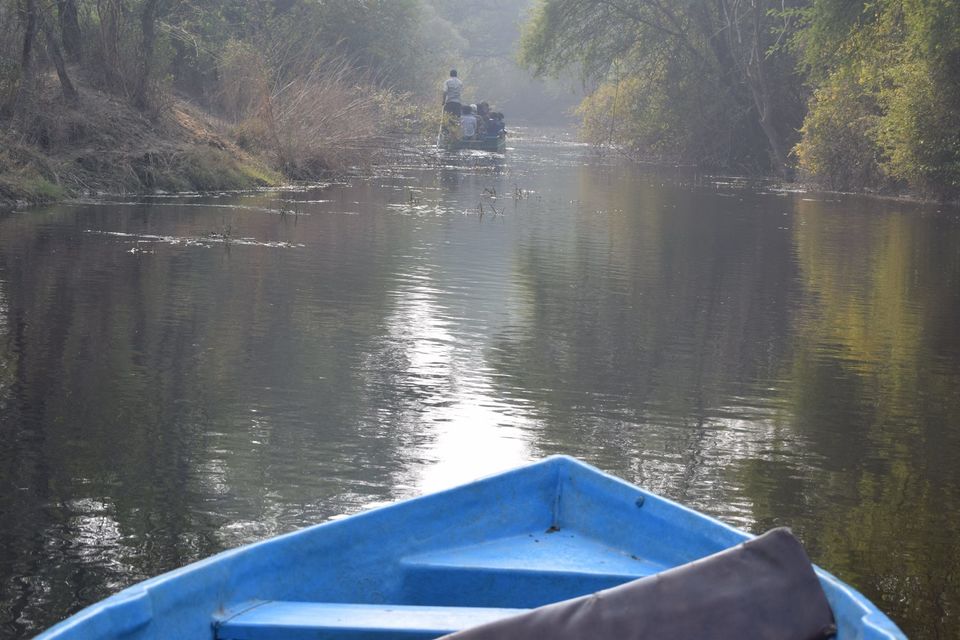 A Scenic View of Wetland from the boat in Dense Woods
Getting There:
The Nearest Airports are in Delhi, and Jaipur. Daily flights are available between Delhi, Jaipur, Mumbai, Varanasi, and Lucknow. The Nearest Railway Station is Bharatpur Junction (5 km). Bharatpur is connected with other parts of the Nation by very good roads. One can travel through own vehicle too. There are regular bus services from Delhi (180 km), Agra(55 km), Mathura (35 km), Jaipur (178 km), Alwar (117 km) and adjoining areas. Many trains from New Delhi (New Delhi – Mumbai and Agra – Jaipur route) stop at Bharatpur. Bharatpur is easily reached by train or bus, although private taxis from New Delhi or Agra can be employed. The Park gate is close to the bus stand and railway station.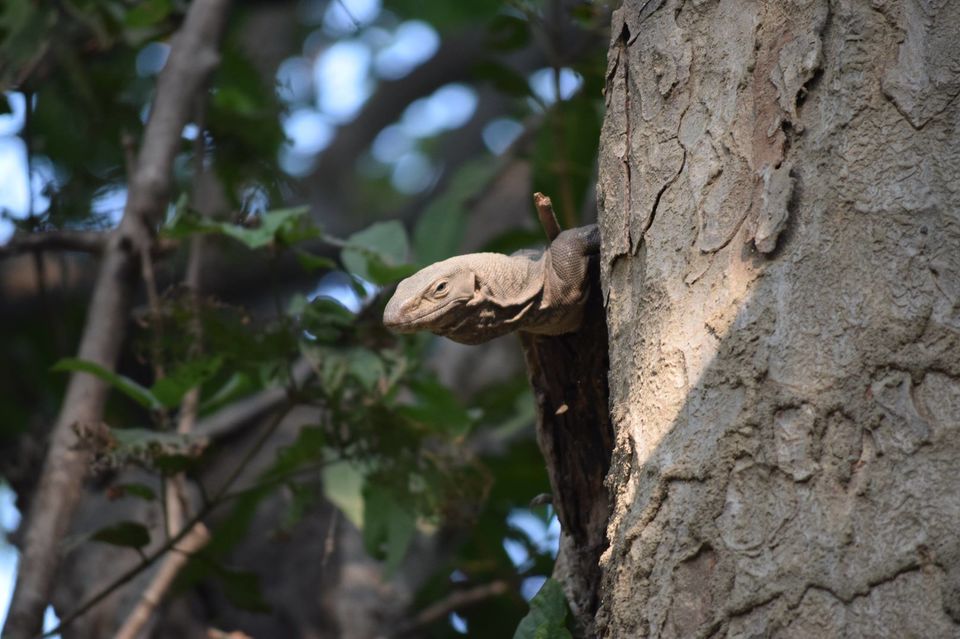 A Indian Monitor-lizard resting in the Sun-light..
Best Time to Visit:

The Keoladeo National Park is open throughout the year. From August to November one can see resident breeding birds, while from October to February migratory birds populate the place. Rest of the months are relatively dry and bird-free.
Opening Timings:

The Keoladeo National Park remains open round the year from Sunrise to Sunset. The ticket is Rs 200 per foreign visitors and Rs 75 for Indian visitors. Vehicles are not permitted inside the park, but you need to park them in the designated parking area for Rs 50 for a four-wheel vehicle. After this you can choose to walk, bicycle, or go by cycle rickshaw, Tonga or boat when the water level is high.
Gents standard bicycle is available for IRs 25 and ladies cycle is available for IRs 40. Do check that the bicycle is in good condition. For all services including parking you will have to pay and take a token from the counter at the main gate. There is no charge for taking a digital camera inside the park. The charge for a video camera is Rs 450.
If you do not wish to drive bicycle or walk, then take a rickshaw for IRs 100 per hour. The cycle rickshaw wallah's displaying yellow plate meaning authorized double up as guides also carry binoculars which are for Rs 50 per hour.
Hotels do supply packed lunches and you can get a bite at a canteen on the second gate and even at Forest Lodge.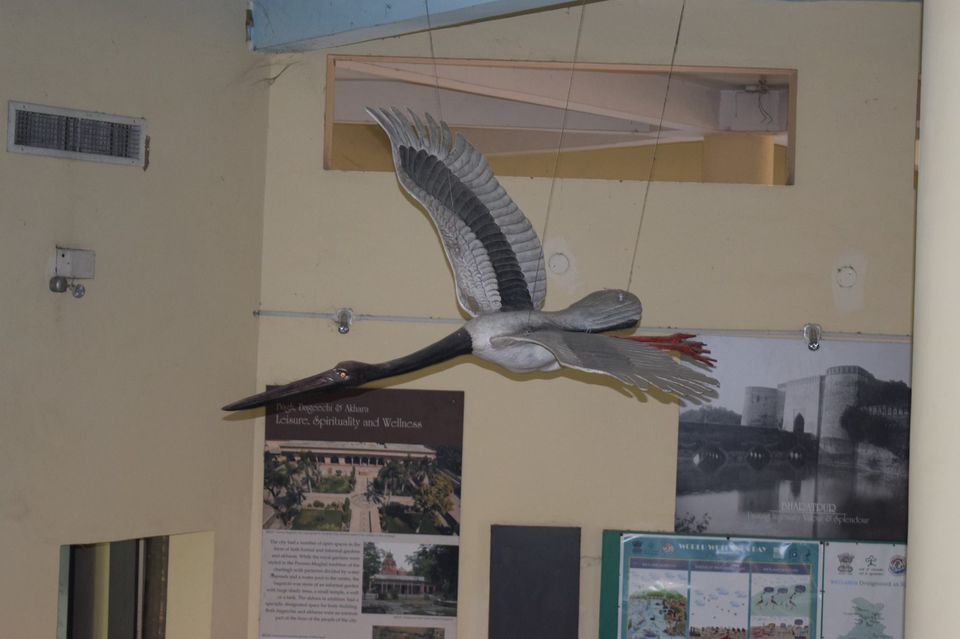 Inside the Museum in the park...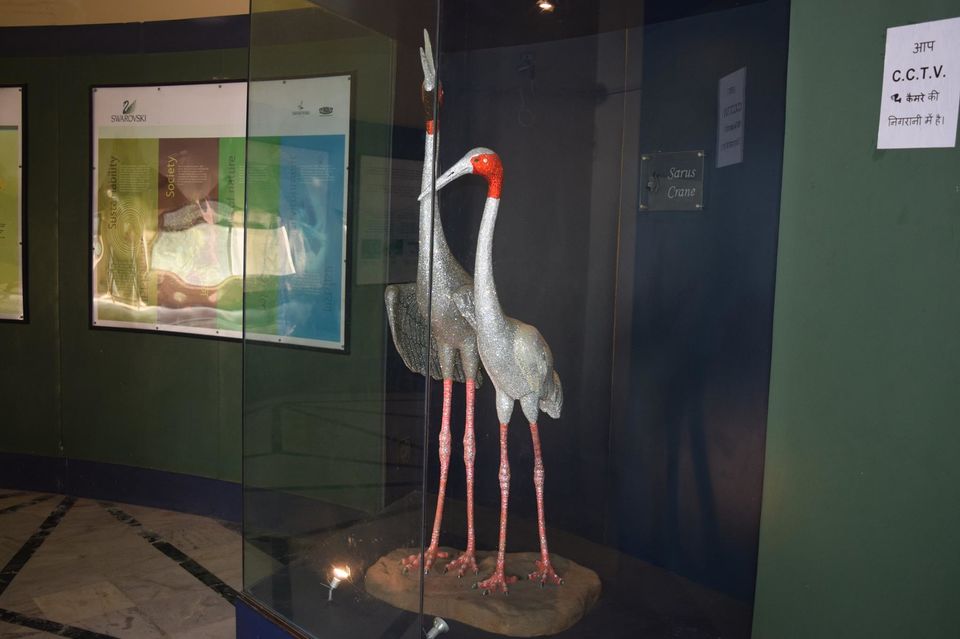 Inside the Museum in the park...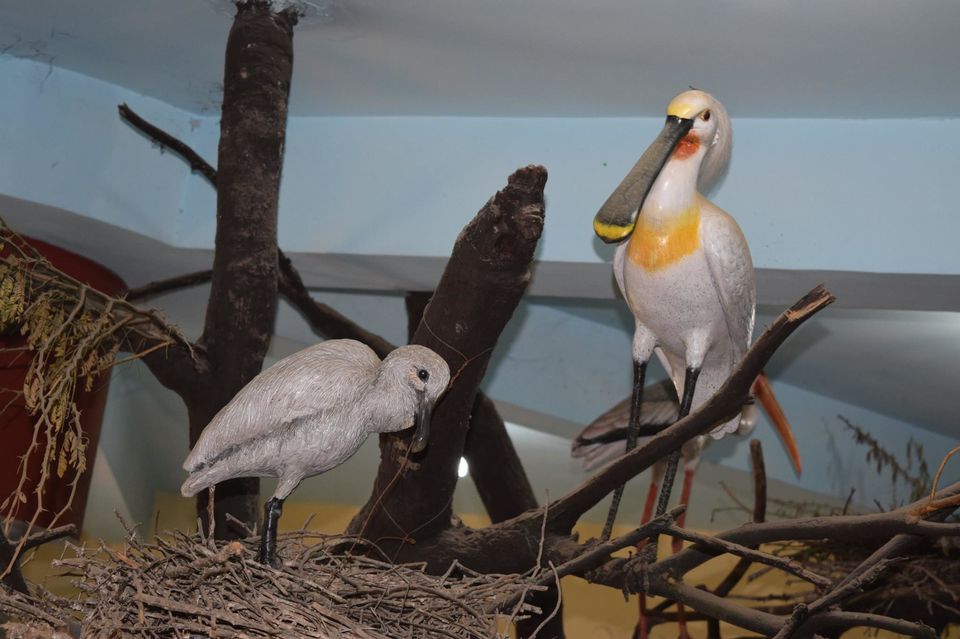 Inside the Museum in the park...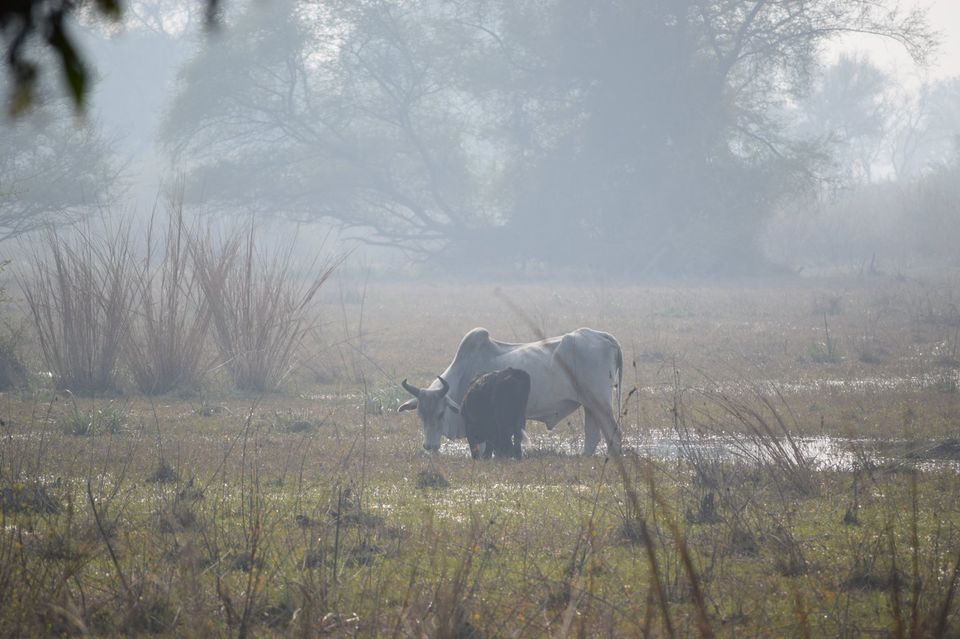 A Random Click...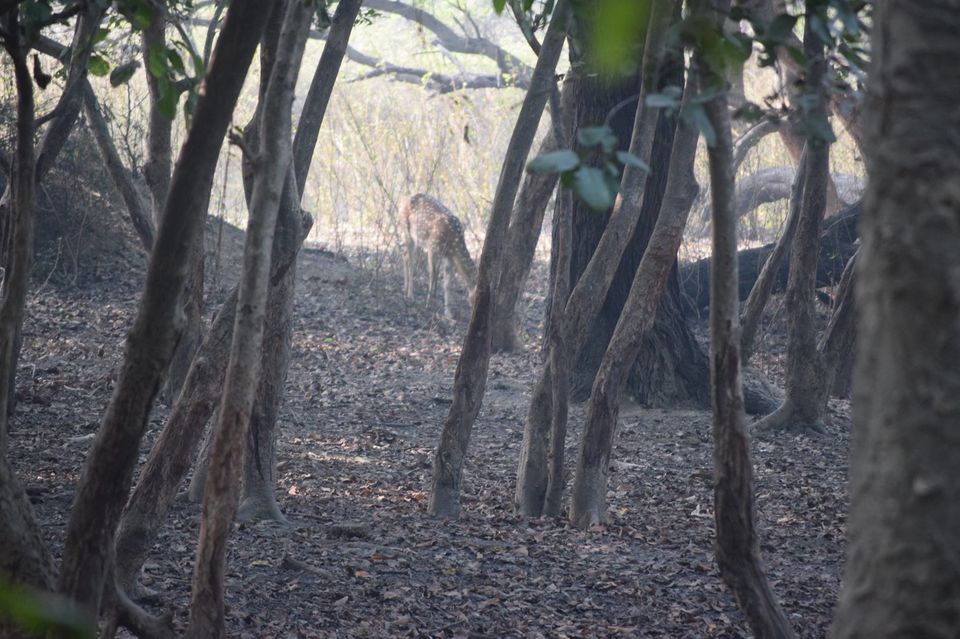 A Spotted Deer grazing in the wild...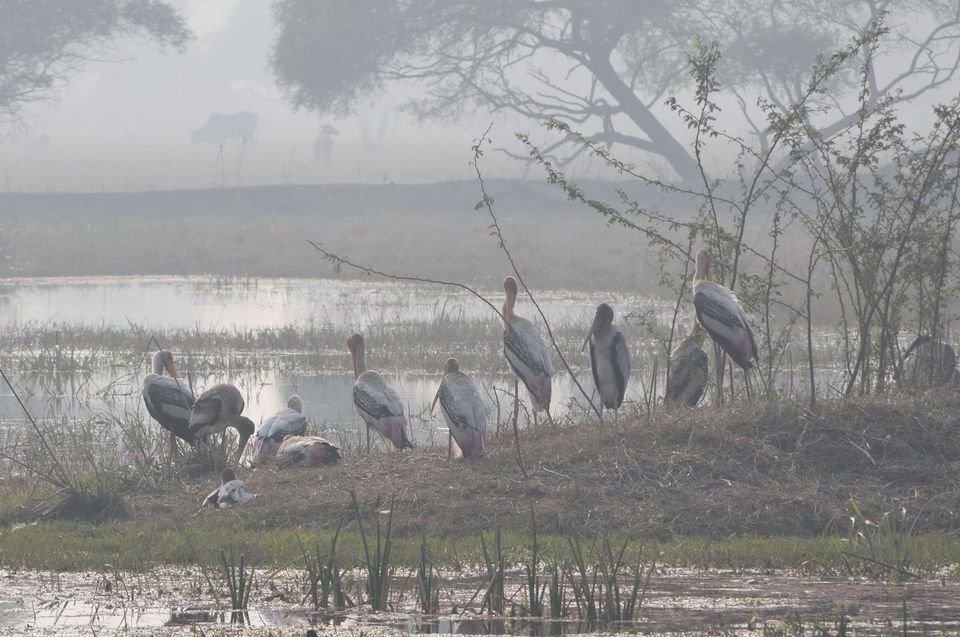 Painted Storks: Resting in the Sun with Babies...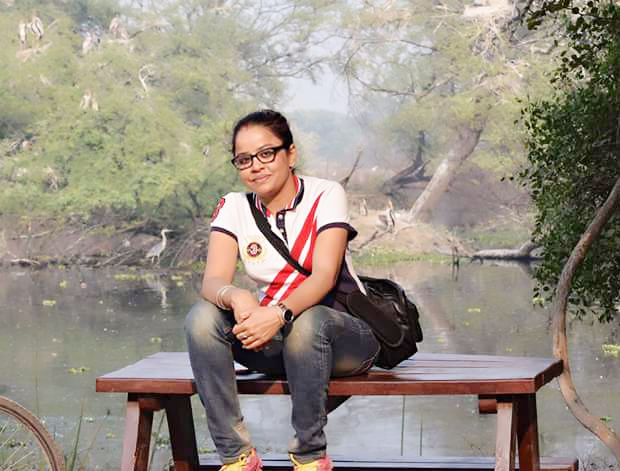 A Water body where painted storks were Nesting & Breeding...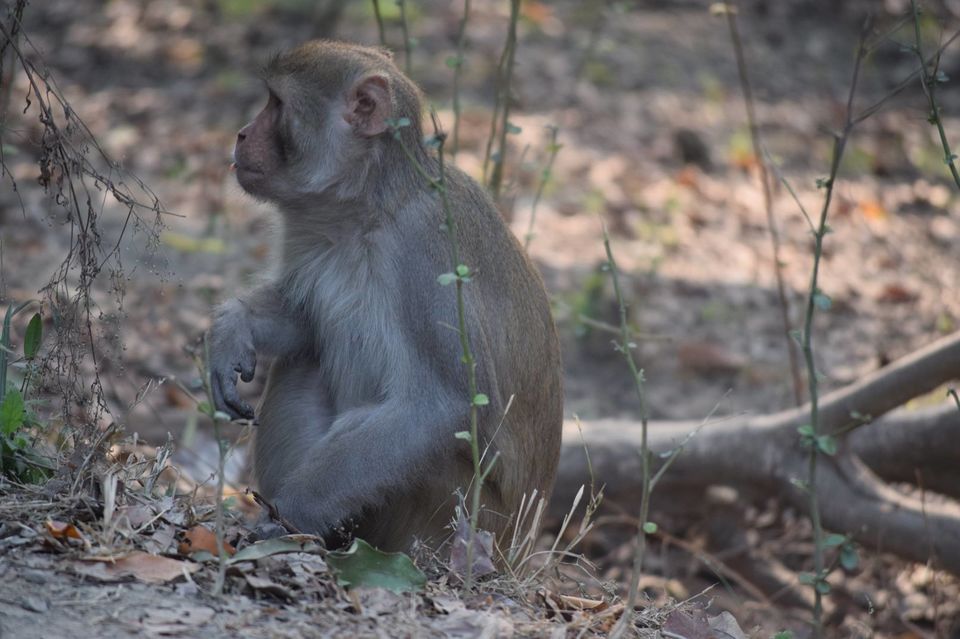 A Monkey
Few Species of Keoladeo Ghana National Park...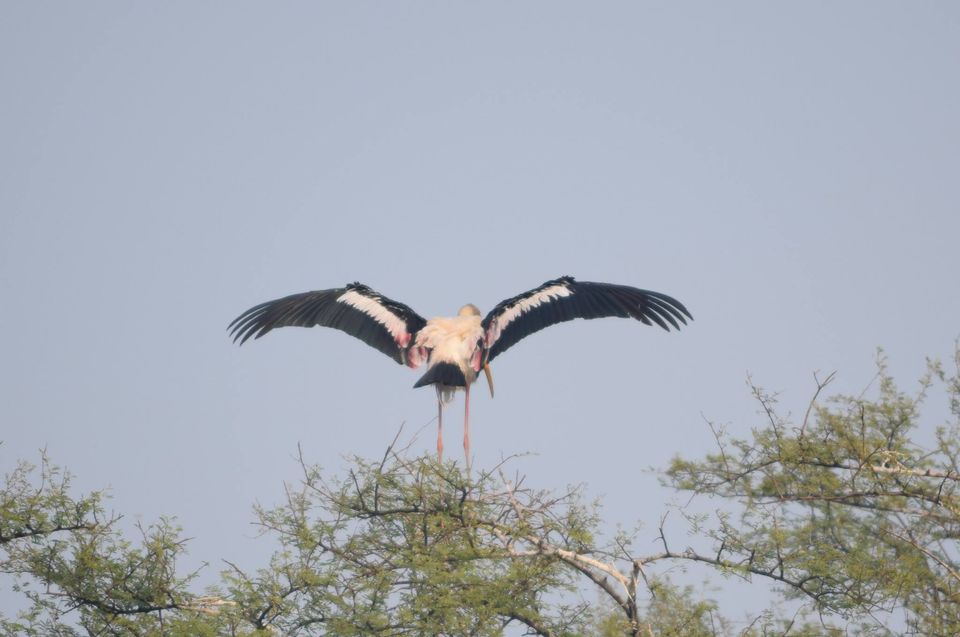 Painted Stork: Ready to take-off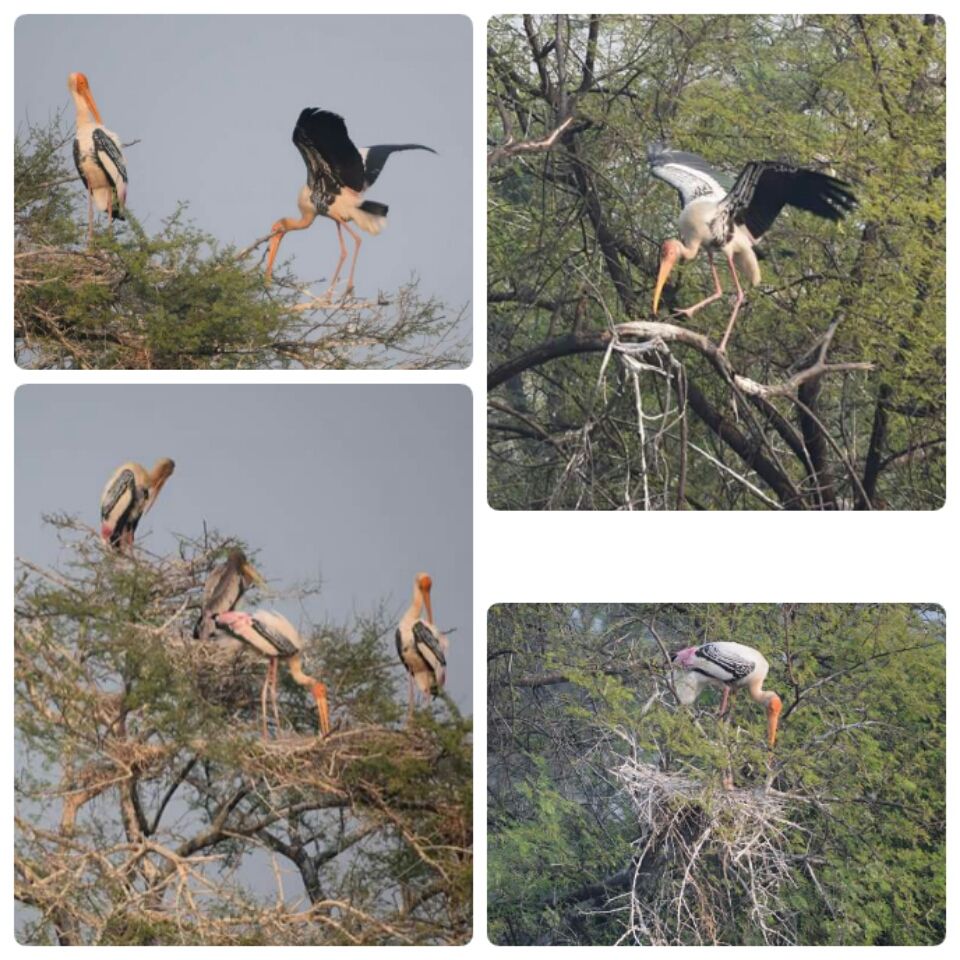 Painted Storks while resting, nesting and breeding in the Sun....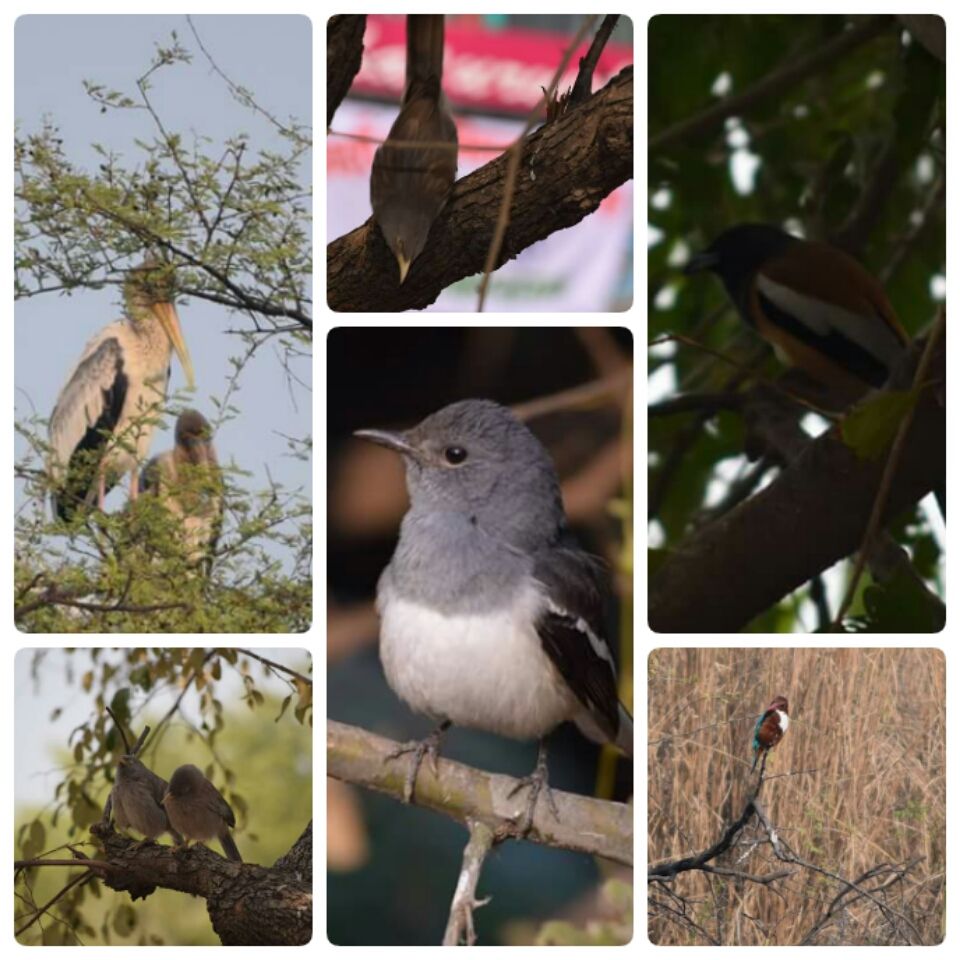 Oriental Nagpur Robin, Storks, Rufus Treepie, Indian Kingfisher...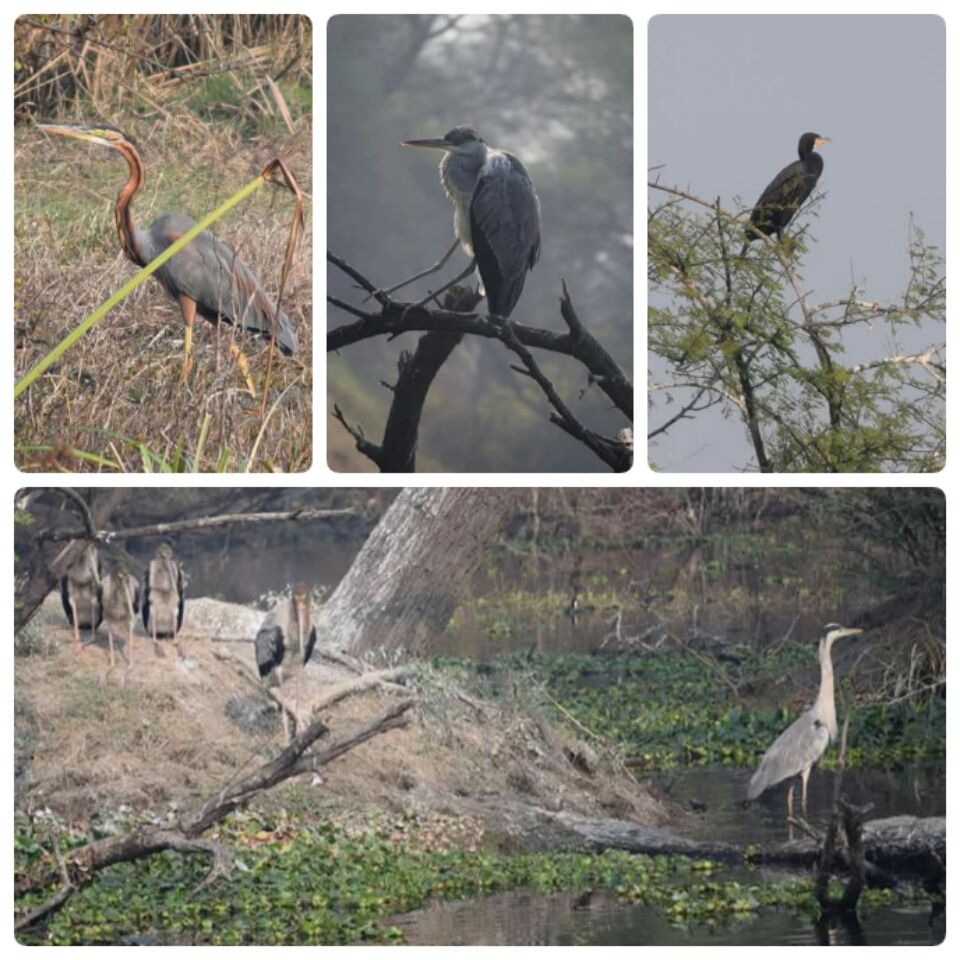 Purple Herons, Snake-Neck Bird, Grey-Heron while Sun-Bathing and Hunting....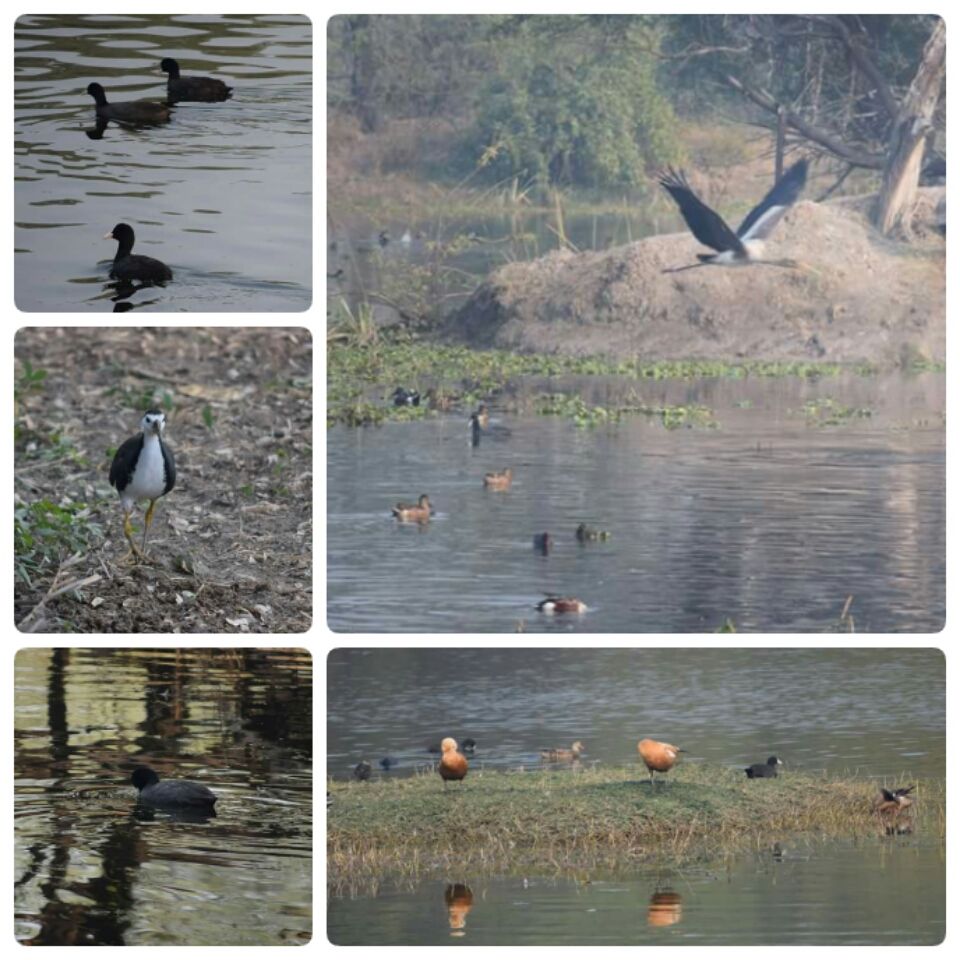 Ducks, Coots, Indian Surkhab, Black-Winged Godwit....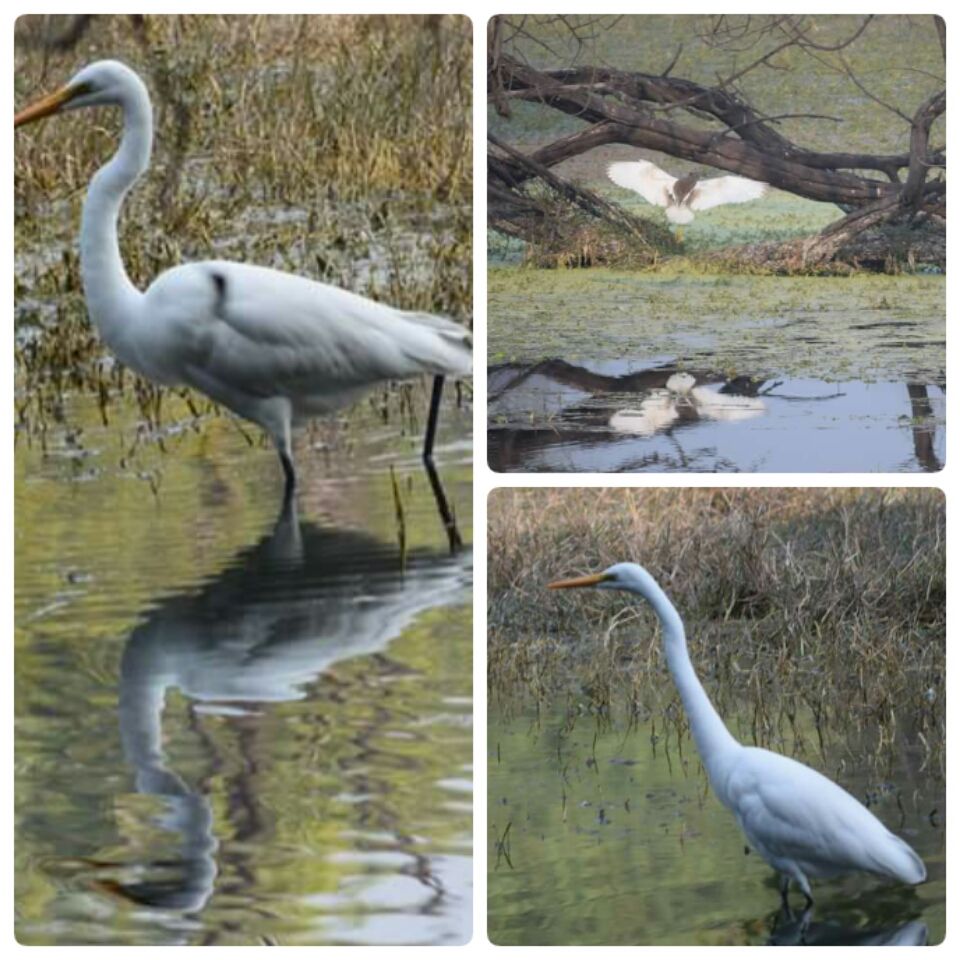 Great Egret and Black-Winged Stilt...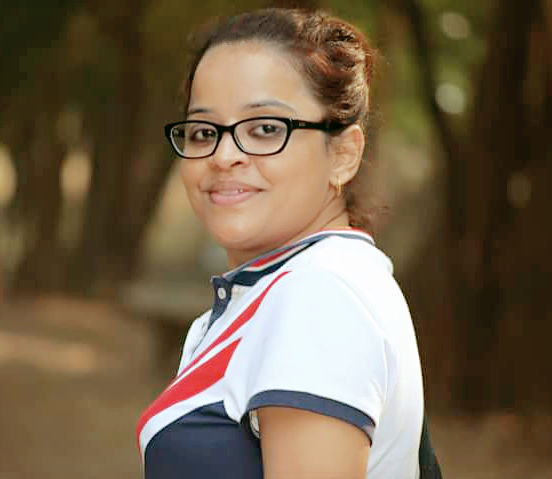 Happiness is: Soul Feeding...!!!!
Points to Remember:-

1) Best time to visit Dec-Feb.
2) Start early morning, like by 6:00 or 06:30 AM. This way you can see many birds both migrant & local. As the day advances & temperature starts rising, many birds hide in the bush.
3) You can go by walking, hire a rickshaw (usually rickshaw puller is the guide, they are trained by Forest Dept).
4) Take binocular or hire one binocular in the main gate (total Rs.100 for 5-6 hours).
5) Carry your camera if possible with telephoto lenses.
6) Allocate 5-6 hours total for a complete satisfactory tour, can be completed in lesser time.
7) Entry ticket is available in the gate.
8) If you are enthusiastic bird watcher then you may get more experienced guide whose charges may be @250 per hour or so.
9) After finishing bird sanctuary, you can see Deeg Fort.
Hotel Bharatpur Ashok, the forest lodge is situated 1.8 kms inside Keoladeo National Park from the main entry gate of the bird sanctuary. Multi cuisine restaurant serving - Indian, Continental, Chinese and Local delicacies. All major Credit Cards accepted, Doctor on call, Laundry, Broadband Internet connectivity, Money Changer, Internet, Parking facilities, Postal Services, Row boats for closer view of the Birds, Safe Deposit, Campfire parties on request, Car Rental, Guide for Bird Sanctuary and other sightseeing plans.