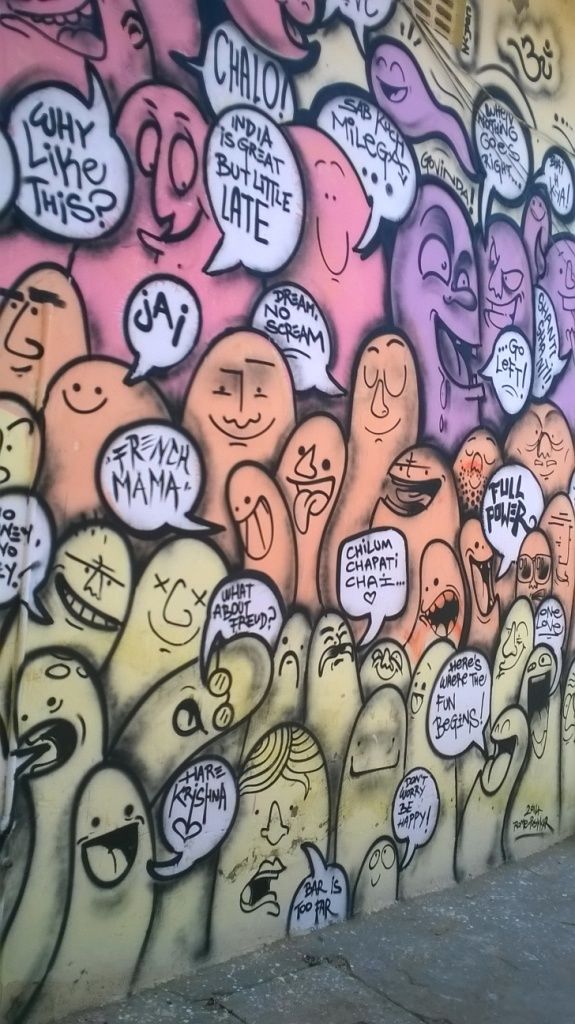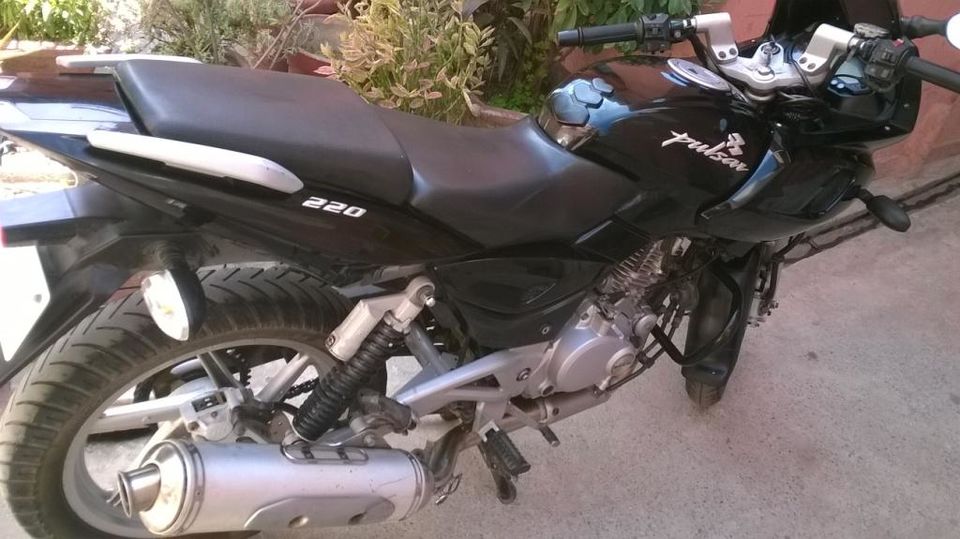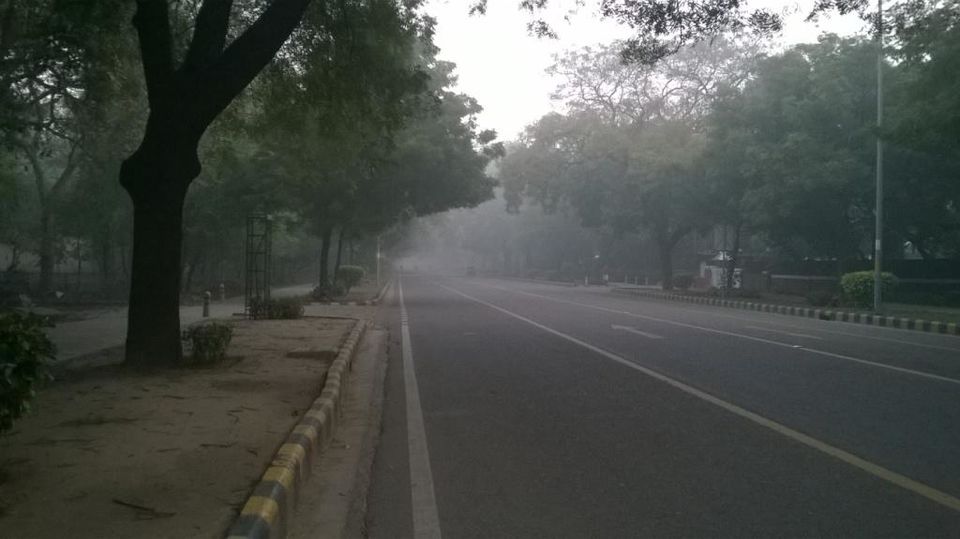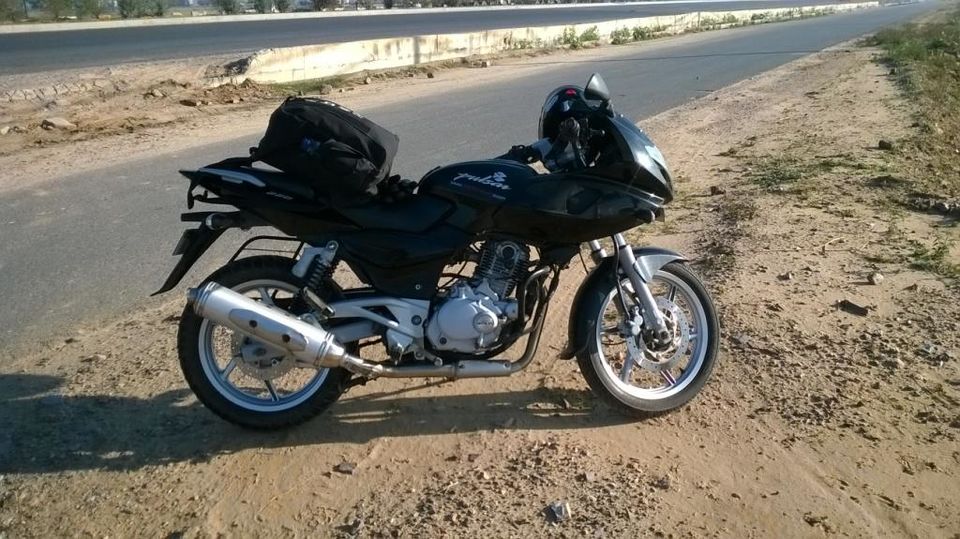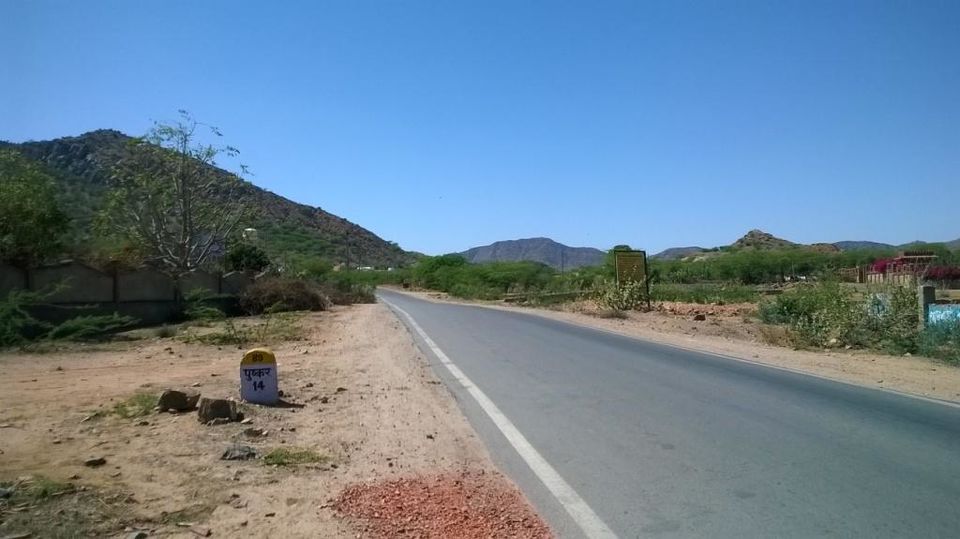 I had an urge to travel somewhere mid- week. After much thinking and deliberation, I finalized onto Pushkar. Decided to go on bike as the weather was just right for it. Within a few hours, I was ready to go with the bike serviced and a light backpack ready with a few essential items.
DAY 1
Left at 6 AM the next morning, which was a great thing to do as I could avoid all the rush of Delhi and Gurgaon at that hour. Stopped for breakfast at a dhaba at 10:30 AM. Resumed the journey after some paranthas with butter and masala chai. Barring a few stretches, the road to Ajmer via NH-8 is an awesome drive with most of the part being tolled expressways. One can easily cruise on 100 kmph+ speeds on this route. At 4 PM, I entered the town of Pushkar and within a short while, I checked myself into a guest house in the heart of the town. Couldnt get any room in the place I wanted as there was a huge rush of tourists due to holi. Holi celebrations is a grand affair in Pushkar due to the influx of so many foreign tourists.Sadly, I could not be there to see it because all the major festivals have to be celebrated at home with family. The rest of the day was spent relaxing and roaming around in nearby areas. Had an early dinner at the rooftop cafe of the guest house and went to bed by 10 PM.
Total journey time: 10 hours (Including 1 meal break of an hour and 2 short breaks of 15 minutes each)
Total distance travelled: 425 kms
Toll paid: None (No tolls for 2 wheelers)
DAY 2
Woke up fresh at 8 AM and left for breakfast soon after that. After a hearty meal of pancakes, hash browns, toast and coffee, went for a walk around town.
The place is always full of foreigners. And its full of establishments catering to foreigners. Some of the establishments are not even interested in entertaining Indian nationals. I think a major chuck of their revenue comes from foreign nationals. All the food served by these establishments is prepared according to the palate of foreigners and even the music they play is all Western. Actually, there are two highly contrasting sides of Pushkar. One which is full of hippies from all over the world and an entire industry running well to serve them, and the other is the hindu devotees coming from all parts of India to visit the famous brahma temple which is in the centre of the town. All in all, I like the serenity of the place. Even the guest house where I was staying played german music.
When the sun got unbearable in a while, I decided to head back to the guest house. Went straight to the roof top cafe and started reading a book I was carrying with me. A few hours and some amazing food later, I left on my bike to explore nearby areas. Being on a bike was a blessing as it became easy to navigate through various small lanes. After an hour, I headed to a ghat which gives an awesome view of the Sarovar and the entire town behind it. I sat there for a few hours, clicking photos and enjoying the sunset. I was enjoying the serenity of the place. Came back to the guest house and went to the rooftop where I got talking to 2 german nationals. In the middle of conversations and food, we lost track of time and when I finally checked my watch, it was 30 minutes past midnight. I decided to call it a day as the next day was going to be a long journey back home and I had to leave by 9 AM in the morning. Said my goodbyes to the new friends, exchanged mail IDs in order to stay in touch (We are still in touch) and came back to my room and slept.
DAY 3
Woke up by 7 AM, got ready in a jiffy and left for some light breakfast. By 9:15, I was all set to leave. The ride back home was again pleasant and uneventful. Although the timing was a little bad because the sun was very harsh throughout the journey. A better thing would have been to leave earlier and cover maximum ground in the pleasant morning hours. Anyways, a lesson learnt. Co-incidentally, I stopped for lunch right opposite to the place where I had stopped for breakfast in the onwards journey. I reached home at 7 PM. Thankfully, did not encounter any jams in Delhi or Gurgaon, being a Saturday.
--THE END--