Apricot, known as "chulli " in Ladakhi, was introduced to the arid region of Ladakh over a century ago by Chinese traders passing through the area via the Silk Route. Now, in the 21st century, the fruit has become an integral part of Ladakh's culture, heritage and economy. The uniquely tolerant and highly stable plant of apricot has embraced the sandy soil of the cold desert and made it one of the largest producers of apricot in India.
There are four main varieties of apricot that grow in Ladakh: Halman, Safaida, Lakste-karpo and Khanteh. The most popular, however, are Halman and Lakste-karpo. Evidence of the apricot's essentiality to the Ladakhi culture can be found in its prevalence everywhere in their cuisine. Locals use fresh and dry apricot as a delicacy and offer it during religious ceremonies. It is used to add flavour to mutton dishes, and during winter when resources are scarce, dried apricot serves as an energy source for the enduring people.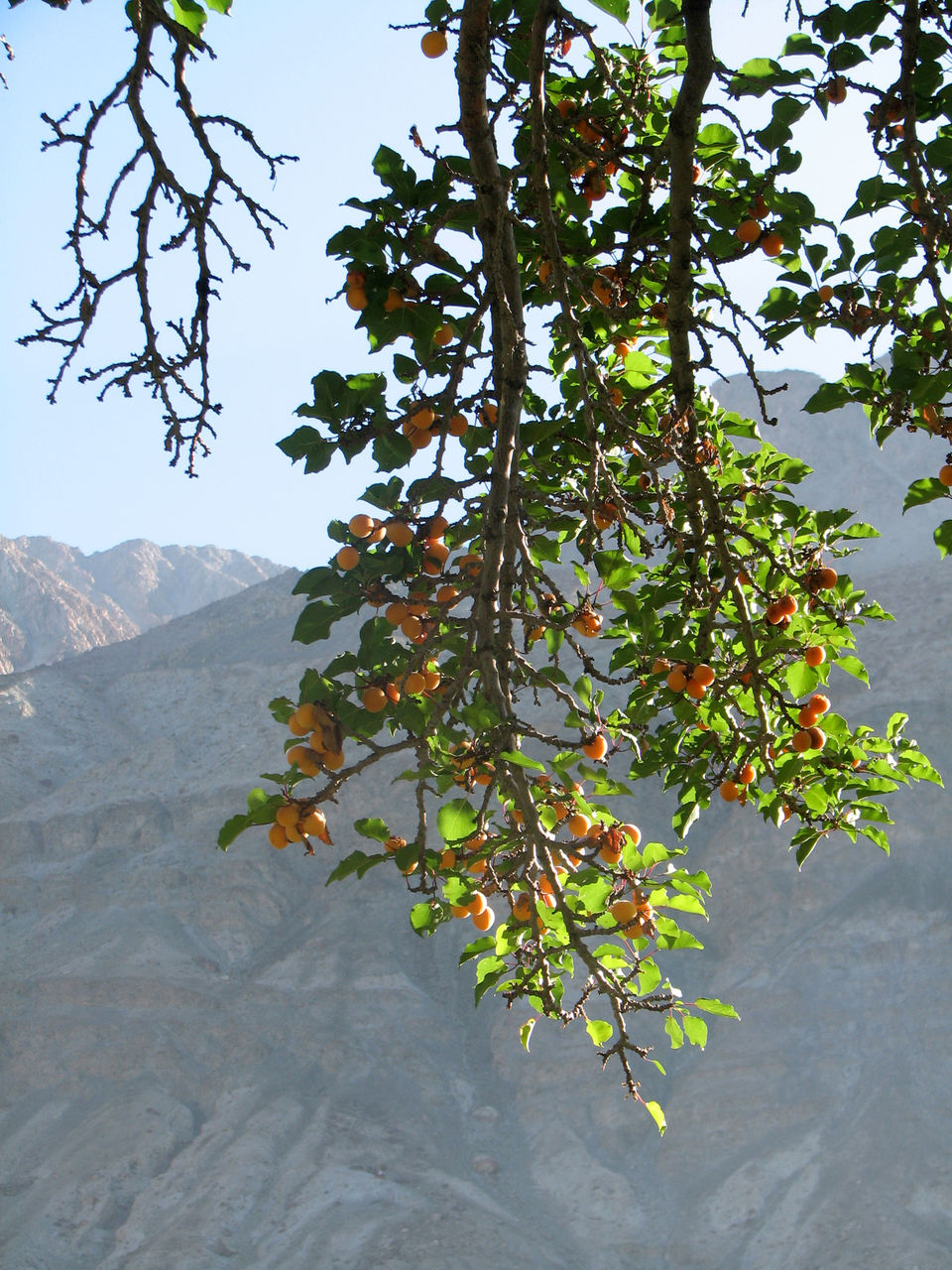 Apricot farms can be found all around Ladakh, but lower areas of Sham Valley, Kargil and Skurbuchan are particularly abundant in the fruit. And here's what you need to know about the seasons.
Best season to visit
April – May: After a long spell of winter, apricot trees begin flowering with light pink and white flowers.

August – September: By now the trees are laden with yellow and orange shaped fruits. And start getting harvested to be sold around the world.
How to plan your trip
Several tour operators (call +91-9212777223, 24 for details) in Leh organise an apricot tour, which you can book while you are in the city.
You also have the option of taking a road trip tour by yourself. There are a few routes you can take to experience the apricot season in Ladakh, and the following road trip of 5 days is one of the best.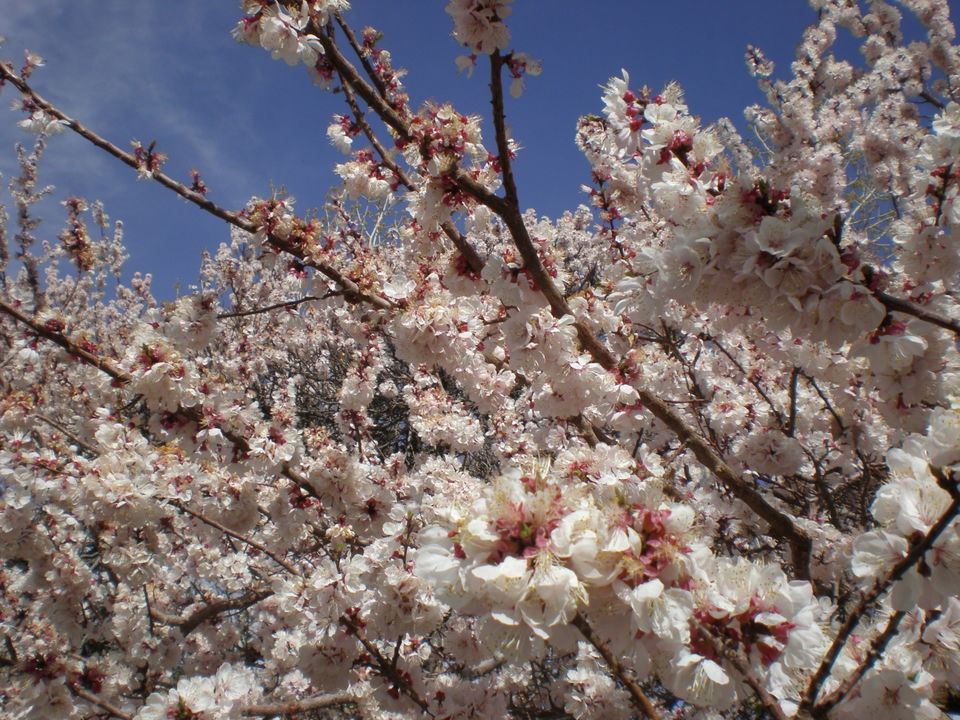 Leh – Alchi – Skurbuchan – Kargil – Lamayuru – Alchi
After properly acclimatising in Leh for a few days, start your apricot journey. Instead of rushing through villages like sign posts, I would suggest spending a day and night at these places to witness how precious apricots are to the Ladakhi people.
Drive from Leh to the Apricot Village Homestay at Tsogsti and spend the night here. The Apricot Village Homestay is a beautiful local home in a village with apricot, walnut and apple farms, where you are free to take a stroll. The homestay is entirely powered by solar energy and is part of an initiative, which is meant to promote livelihood among women in the village.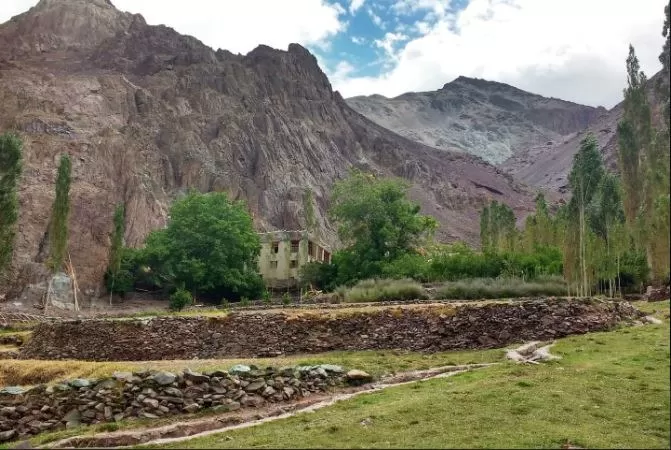 On this day, drive to Uleytokpo via Alchi. Alchi village is well known for its apricot orchards and hospitality. You can also stop at Uleytokpo Village, where you will see apricots drying on the roof of every other house. Uleytokpo is approximately 50km from the Apricot Village Homestay, and will take you around 2-3 hours to cover.
Just 13km from the village of Uleytokpo is the luxurious The Apricot Tree Hotel, where you will spend the night.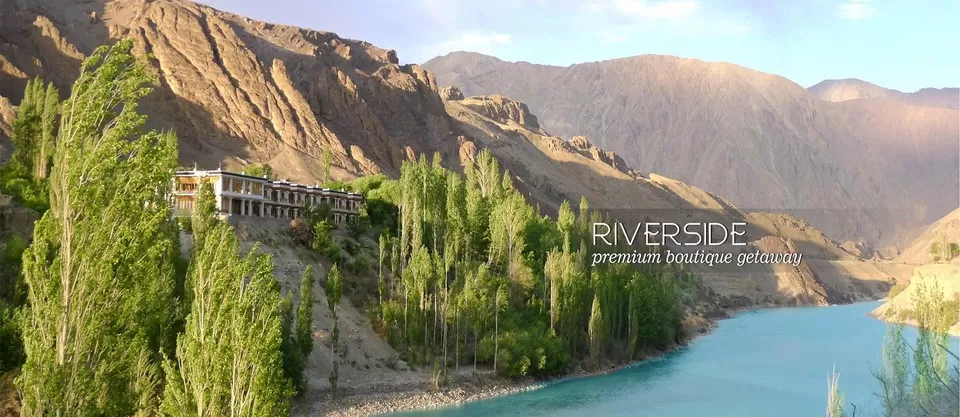 It is a small boutique hotel built amongst apricot and apple trees, overlooking the turquoise Indus River. The Apricot Tree Hotel boasts several modern facilities and is built in a traditional Ladakhi style. Click here if you want to book now.
Spend the third day of your trip driving along the apricot farms of Skurbuchan and Sanjak Valley. Skurbuchan is 75km away from the Apricot Tree Hotel. After reaching Skurbuchan Village, head towards Dah, which gets take the colour of the apricot flower during peak season. Spend a little time exploring the area and then proceed to Kargil.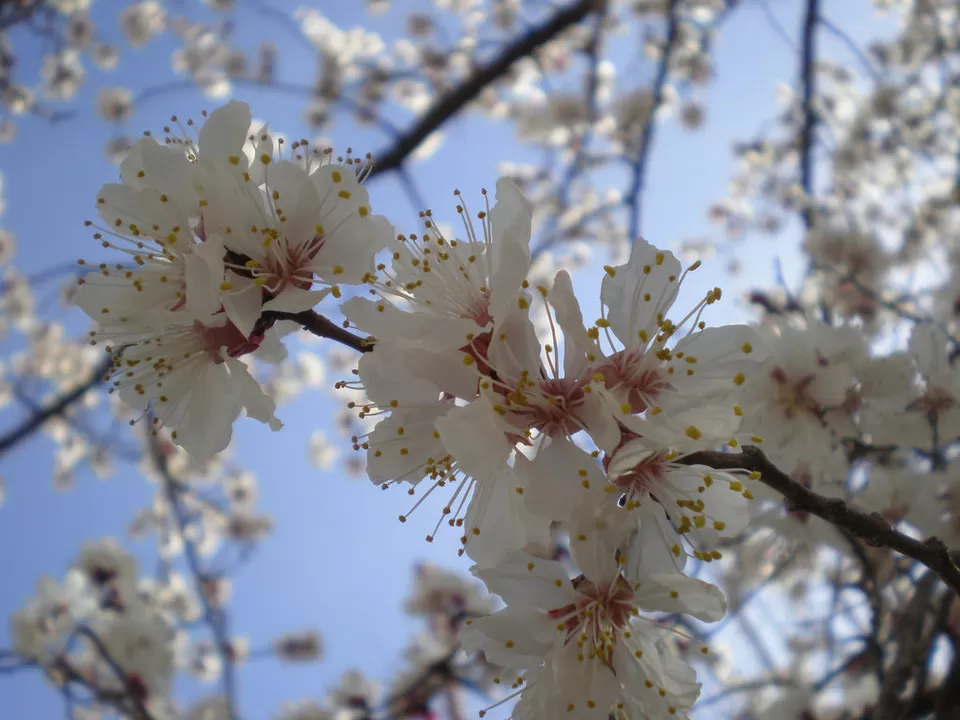 Kargil is 105km from Skurbuchan. So if you don't want to spend too much time on the road, then pick any homestay in the village and stay the night.
If you are spending the night at Kargil, then check out the Rangyul Resort, which is a tranquil retreat perfect after a long day of being on the road. Click here if you want to book the place now.
Take this day off and explore Kargil. Several villages around Kargil have apricot farms, such as Hardass, Goma Kargil and Pisshu. The markets in and around Kargil will be laden with dry as well as fresh apricots; make sure to buy plenty and help local farmers.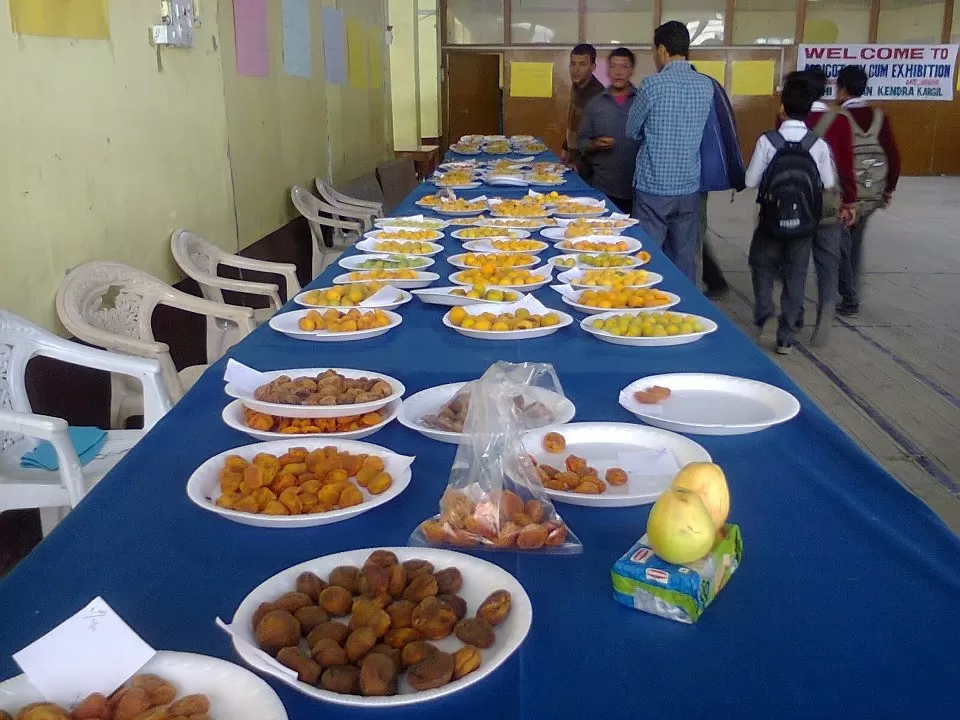 The last leg of your journey will take you to Lamayuru, home to one of the most revered monasteries in Ladakh. There are apricot farms here as well, so you can either spend the night or the take same route back to Leh via Alchi.
Kargil to Lamayuru is 103km, which might take you a full day to cover. There are several homestays in Lamayuru and you even have the option of staying in the Lamayuru Monastery.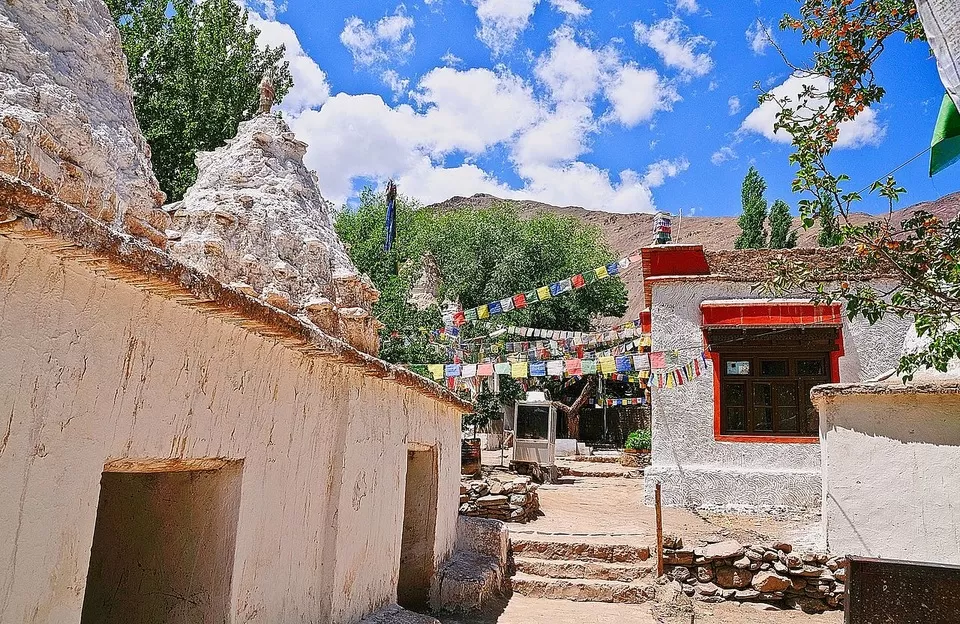 Another great way to take an apricot tour in Ladakh is to trek through Sham Valley.
Several trekking companies in Leh organise a trek to Sham Valley. For prior online booking, check out Peak Adventures, Bikat Adventures and Trekking in India. And if you have plenty of time at hand, then combine the aforementioned road trip with the trek as well.
Sham Valley Trek: 4 Days/3 Nights
The trek starts from Likir, which can be reached from Leh by car within 2 hours. The first day entails trekking to Likir Monastery and then towards Sumdo Village. You spend the night at Yangthang in a camp. The trekking duration on this day is 3 to 4 hours.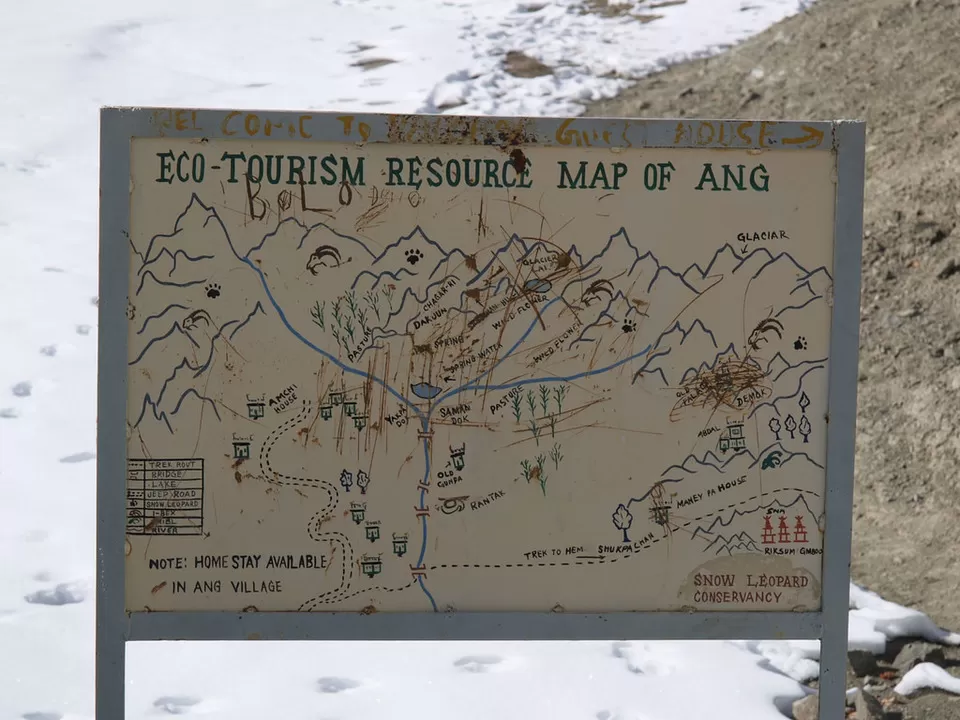 This day is spent in crossing Shemchan La in Wulle Valley to reach Hemis Shukpachan Village, which is the highest inhabited area on this trek. Hemis Shukpachan is well renowned for its plentiful apricot farms. The night is spent at a homestay. The trekking duration on this day is 5 to 6 hours.
On the third day of the trek, you will reach the apricot rich village of Ang. The warm weather of the area combined with the fertile waters of Indus river, produces the sweetest apricots of Ladakh. After exploring Ang, move to Uleytokpo and spend the night at the camp. The trekking duration on this day is 5 to 6 hours.
On the last day, you will visit Lamayuru Monastery and take a taxi back to Leh.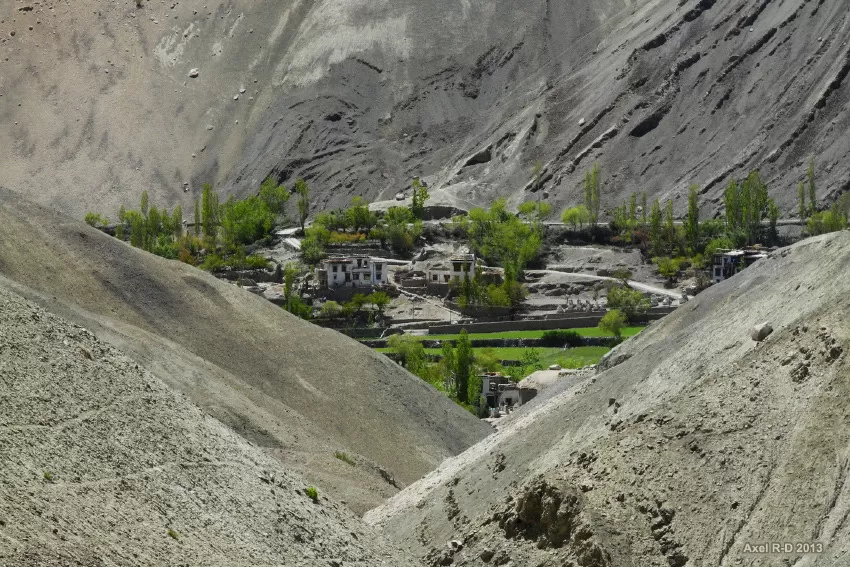 Note
Even though Ladakh is one of the biggest producers of apricot in India, 90% of the produce goes to waste. The efforts of local people in farming and rearing the cold arid land of Ladakh go to waste. The reasons behind this wastage include lack of proper network, connectivity, processing and supplying facilities. Despite using modern drying and packaging techniques, Ladakhi farmers, whose livelihood depends on apricots, are not getting enough for their efforts. So, if you are in the region, especially remote areas such as Ang, Alchi, Uleytokpo and Hemis Shukpachan, buy as much as you can from local farmers. Don't be a d**k and sell that illegally in your city, but support and spread the word about locally made products to fellow travellers.